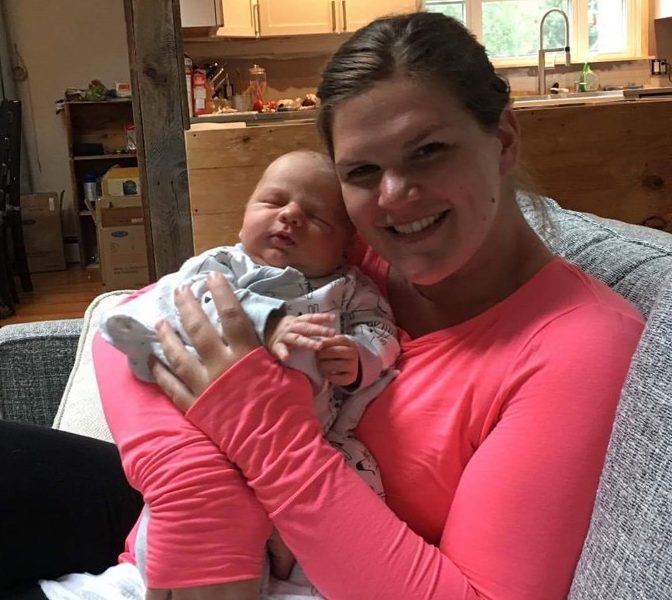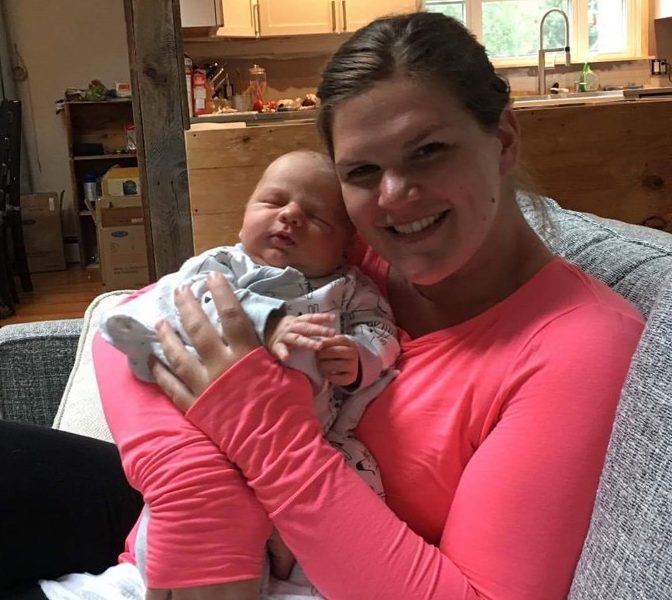 Today we'd like to introduce you to Kate Hanscom.
Kate, please share your story with us. How did you get to where you are today?
The fact that I am an author is still a complete surprise to me! I studied finance in college and my resume shows experience in everything from finance to fundraising to being a spin instructor at my local gym! I suppose I have a big imagination and have always loved writing stories. However, the chicken-scratched stories that I would create for fun were never meant for anyone else's eyes…until Literal Lily.
My first book (Literal Lily) was written at 3:00 am while pregnant with my oldest kiddo. (I think that every pregnancy has some sort of fun side effect, and mine was that I just didn't sleep!) I was wide awake, pondering what the newest addition to our family would be like and thought, hmm…what if this baby is constantly confused by all the funny little things people say, just like I was as a kid? The sweet ending would not leave my head and I thought that I should at least entertain myself and write it down! After two weeks of sleepless nights, I had my first draft. With a lot of encouragement from family and friends, I polished up the manuscript and sought out a publisher. A year later, Literal Lily was officially released and my journey began!
In Literal Lily, which highlights the difference between literal and figurative language, I found a natural market in schools! I created a literacy presentation that would complement the book and make me more attractive for educators. From there, I set out one by one to see who would welcome me to their stage!
My first school visit in January 2013 was at a school just outside of Washington, DC. That day was a game changer for me! I saw students enjoying my stories (and really, what is better than little faces smiling at something you have created!) and teachers who saw real value in what I brought to the table. Seeing that really helped to define my mission! Knowing this, I moved on to my second, third and fourth books with the aspiration to create entertaining stories that not only encouraged creativity and play but also provided materials that can be used to bolster lessons taught in the classroom. (My books have resource pages on similes, synonyms, sensory words, etc.)
Now, five years, four books and thousands of students later, I can look back on those sleepless nights with gratitude. Not only did they make me a mom, but had I never picked up the pen and followed my imagination, who knows what I would be doing now!
We're always bombarded by how great it is to pursue your passion, etc – but we've spoken with enough people to know that it's not always easy. Overall, would you say things have been easy for you?
While I know that my road has not been as difficult as some, it has most certainly had its fair share of obstacles! First of all, finding my route to publication took its sweet time. I heard a lot of "no's" and "thank you for your submission but….". It really taught me perseverance and thickened my skin. Once my first book was in hand, there are a whole new set of challenges in how to sell it! (You can have the best book in the world, but if you don't know how to sell it, it doesn't mean all that much!) Once I really pinpointed the schools as a market that I enjoyed working in and they found value in me, there were (and still are!) challenges of getting the principals, reading specialists, librarians and PTOs to give you a chance and welcome you onto their stage! If they don't know me, my books or how I am with children, it can take some time to prove myself!
I think all journeys have obstacles…and mine is no different. Finding ways to overcome those challenges is what has taught me about myself and helped me to learn and grow! The easy rides aren't necessarily that one that makes life interesting!!
So let's switch gears a bit and go into the Kate Hanscom Books story. Tell us more about the business.
I am an author, speaker, and educational consultant. I have written four books – Literal Lily, Fickle Fiona, Creative Christopher and Imagination to the Rescue. Those books provide the basis for the literacy presentations that I share with students from PreK – 8th grade. In these presentations, my overall goal is to provide an upbeat and interactive atmosphere where students feel that they can ask me anything, learn about my writing process and, most importantly, get excited to create something of their own! We heavily focus on descriptive writing, something that is near and dear to my heart!
My readers really appreciate the themes of creativity and imagination that you find in my books. (My hope for my own children is whether they have a room full of toys or a pile of dirt to play with, they are always able to use their imagination and make their own fun!) Additionally, I want my readers to be exposed to new words – to learn and grow through these stories! I think that sneaking more dynamic language into the books is a great way to accomplish that. (I try my best to stay away from boring words like "good", "fine" and "okay" whenever I possibly can!)
What sets my presentations apart is the fact that I tailor the presentation to the specific age group I am working with, adapting the literary components from the books to bolster lessons being taught in their specific classroom. It is for this reason that I have no trouble presenting picture books to middle schoolers! While I may discuss how you make a physical book or the role of the illustrator with preschool students, I easily discuss how the writing process and literary techniques I use in my books can be applied to older students' writing. Each group is unique and in my role, it is important to be flexible!
As I stand in front of a group of 100 students as an author, I am fully aware that they can and ARE doing exactly what I do – write and create! We all have ideas in our heads and, with a pen in our hands, have the capability to tell a captivating story! (I just may have a tad bit more practice than they do!) I see their potential and aim to help them see it, too! When I hear from a student, bubbling over with an idea that they can't wait to work on, it is just pure magic!
Has luck played a meaningful role in your life and business?
This is an interesting question! I don't entirely believe in bad luck. I certainly did not have the smoothest of times in my early career. However, I believe that every life experience and personal encounter, good or bad, can be learned from and spun positively! While I was soul-searching and trying to find what really makes me happy, I was working in jobs that, while perhaps not my ideal, made me a better writer, communicator, marketer and ultimately prepared me for what I am doing today! What those years also did was to instill in me a desire to create something of my own and be able to do things on my own terms. The fact that my "job" is something I would be doing for fun anyway? That is pure luck!
And honestly, I do feel like I have lots of good luck in my life! I am lucky to have an incredible support system who believes in anything I try to do. I am lucky to have a mother-in-law who happens to be an amazing artist and wants to work with me! I am lucky to have a pretty great husband who gives me sound and honest advice and three of the most beautiful kiddos know man! (I may be biased…) However, I am also a firm believer that you have to work hard to put yourself in a position to capitalize on luck when it presents itself. It is incredibly motivating to know that if I don't brainstorm, write, edit, network and put my product out there, no one is going to do it for me! It keeps me getting up in the morning!
Pricing:
Contact Info:
Website: www.katehanscom.com
Email: hanscom.kate@gmail.com
Facebook: @KateHanscomAuthor
Twitter: @KateHanscom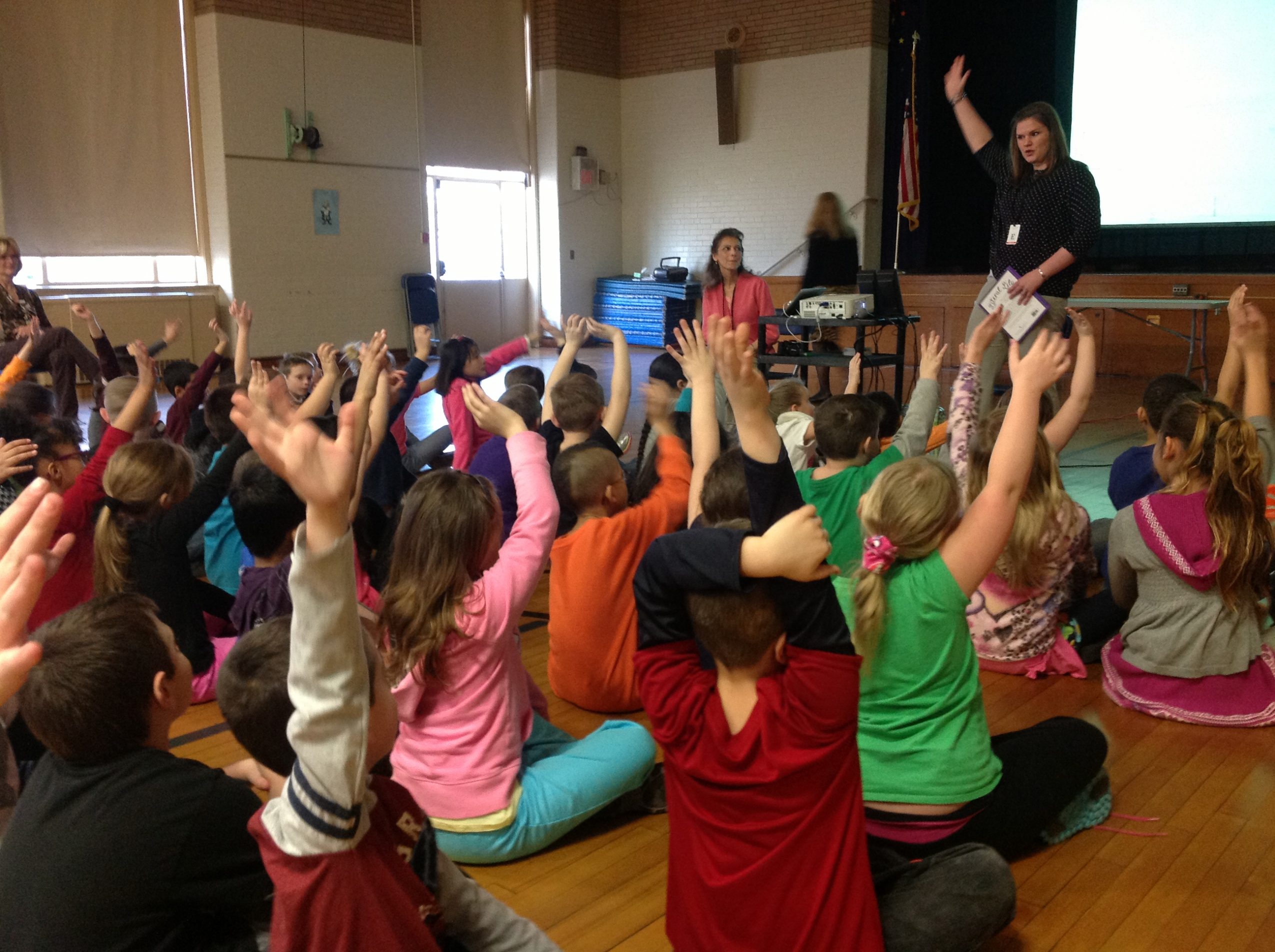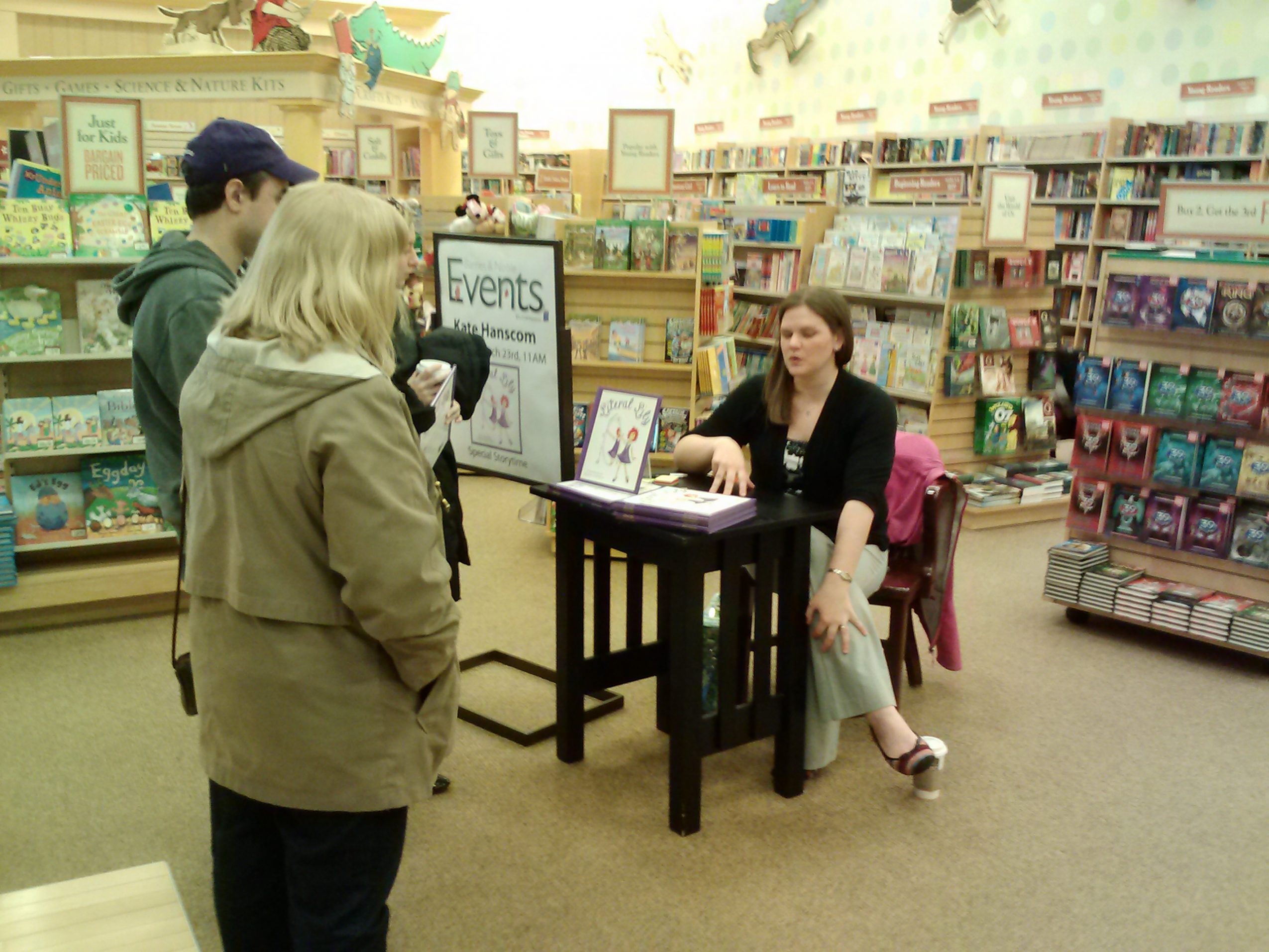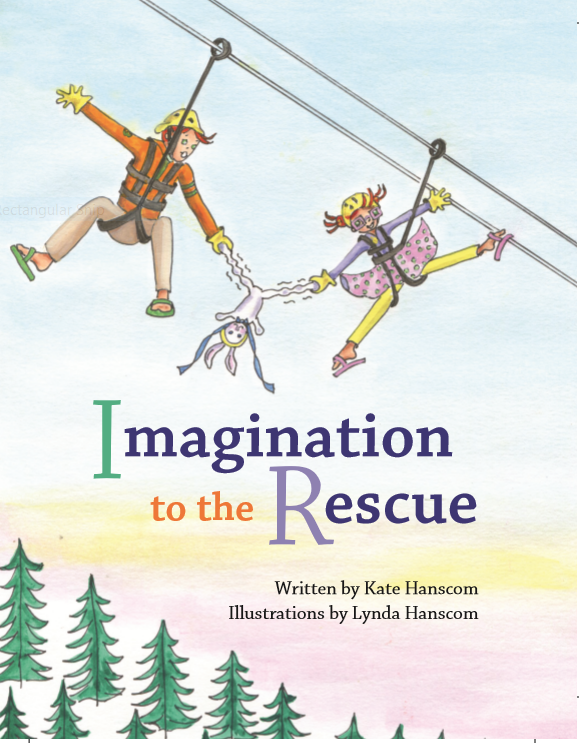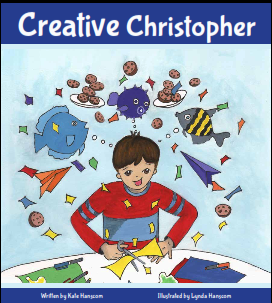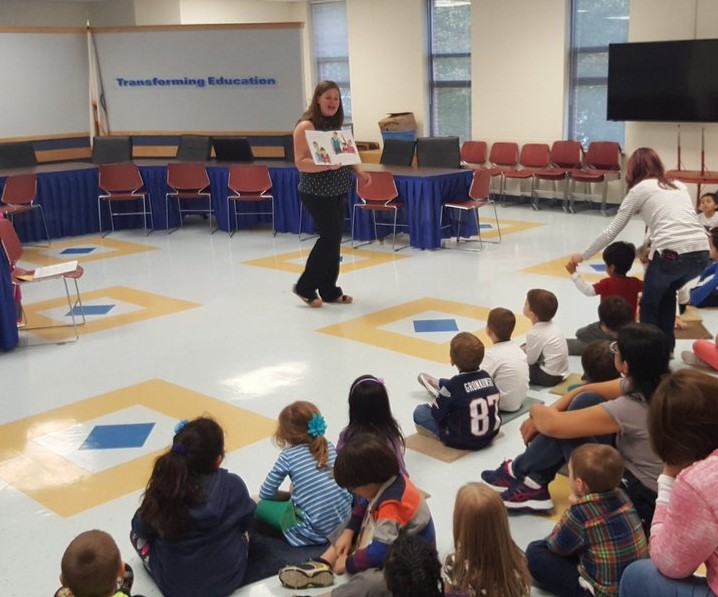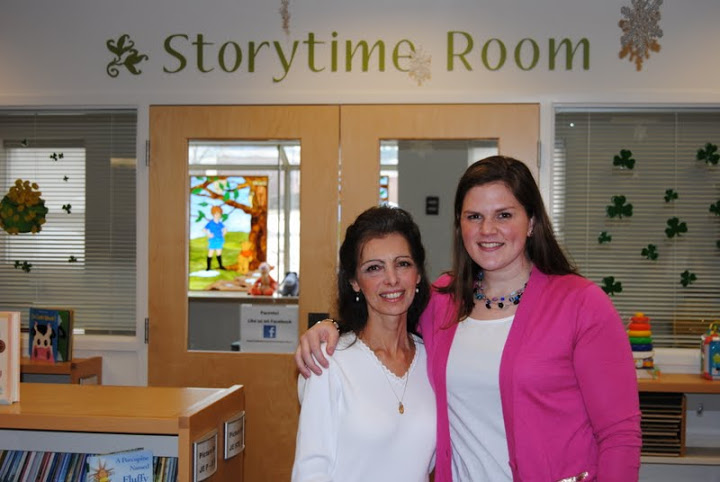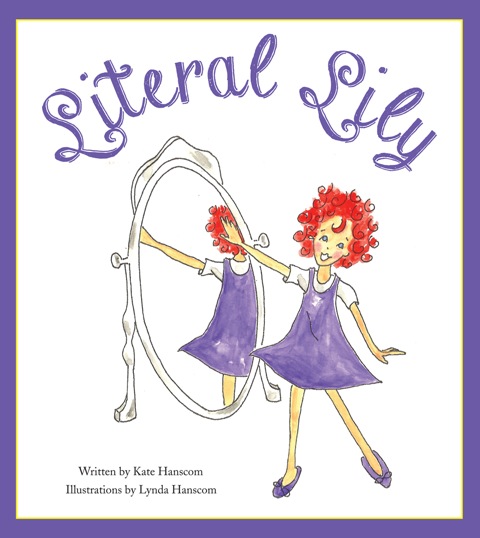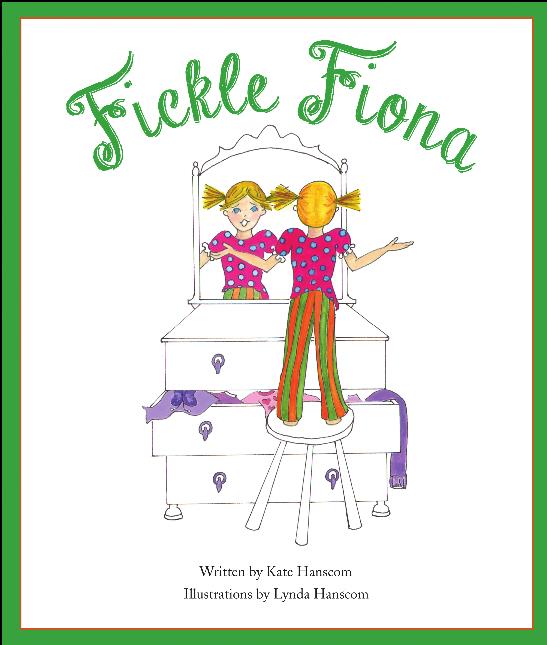 Getting in touch: BostonVoyager is built on recommendations from the community; it's how we uncover hidden gems, so if you know someone who deserves recognition please let us know here.