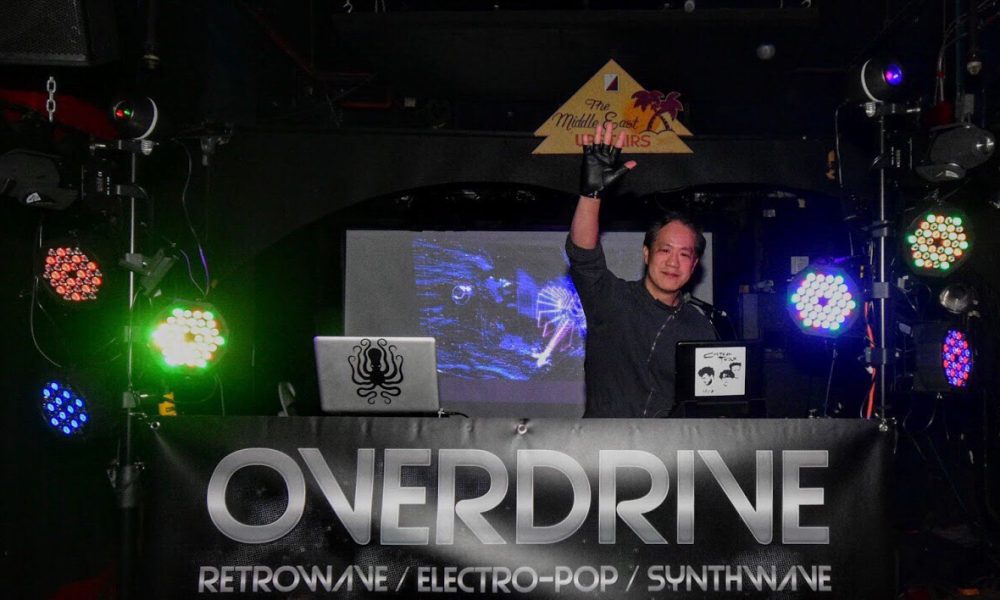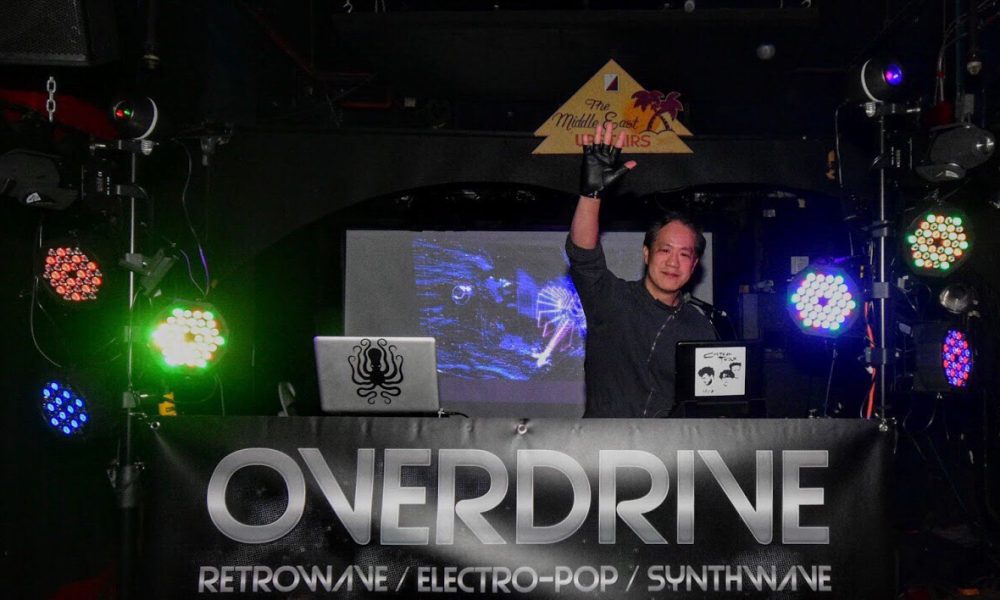 Today we'd like to introduce you to John Teng (DJ John Volitans)
John, let's start with your story. We'd love to hear how you got started and how the journey has been so far.
I was born and raised in suburban Massachusetts, and my musical journey started when I was young. I was a child piano prodigy for several years. During high school in the mid-80s, however, I realized I didn't have the passion to pursue piano professionally, so — much to my mother's chagrin — I decided to give it up. Interestingly enough, around the same time, I started working at Newbury Comics after school. It was then I discovered that everything I knew and liked about music completely shifted, and kicked off a lifelong obsession with the New Wave, Post Punk, and Alternative Dance genres that were taking off at that time. Looking back, I realized that growing up, I never felt 100% comfortable in my own skin. That, coupled with the fact that I was an only child, made those genres' themes of isolation, loneliness, and alienation resonate deeply within me.
Wanting to avoid the ennui of the suburbs, I resolved to move to NYC after graduating college. Fast forward many years, and 9/11 happened. My office was only a couple of blocks away from the World Trade Center, and I witnessed everything up close. VERY CLOSE. Experiencing such a traumatic event – and realizing that life is short and could be taken away from you at any second — triggered an epiphanic, lightbulb moment: I wanted to give DJing a shot.
It dawned on me that while I had always been a voracious consumer of music, something else was bubbling up inside me for many years. I felt motivated to share my musical tastes and vision. I was always the one who loved controlling the music at a party; nothing made me happier than sharing great music with friends and acquaintances. I was, however, 31 years old at the time, pretty old in DJ years. I didn't even know where to begin, but knew enough friends in the industry to help get me started (shout out to NYC's Ian Ford)!
Over the ensuing years, I was able to DJ on a relatively consistent basis, which gave me great joy. It all, however, came to a crashing halt once my first born arrived (in 2008). I figured it was fun while it lasted but that it was time to focus on being a parent. I hung up my headphones, sold all my equipment, and decided to call it a day.
Four years later, I got a job up in Boston and relocated my family here. After living in NYC for 20 years, it was a homecoming of sorts. We now live in pastoral, historic Concord, which has been utopian for our kids. Nevertheless, while we enjoy everything suburban family life has to offer, we obviously still miss NYC and the creative energy of big city life. I started to wax nostalgic about the good old days and felt the itch to spin again. I will admit, however, that I had acute pangs of self-doubt and major reservations about starting up all over again.
What I found out, however, is that DJing — from a technology perspective today — is light-years ahead from where it was when I stopped ten years ago. Everything is digital and much more portable —> no need to lug around crates of vinyl or giant tomes stuffed with CDs anymore. With a much lower barrier to entry, I invested in all new gear, and eventually had my first gig near Faneuil Hall. It was an abject disaster: the crowd and venue were a mismatch for the music I was trying to push, a rather ignominious start to my DJ career in Boston. Undeterred, I started looking towards Cambridge.
It was around this time that I found out that James 808 — an old DJ buddy from NYC — had also relocated to New England. James was a DJ I greatly admired back in the day; we had DJ'd with each other for various events in the past. It was exceedingly natural to just reach out and float the idea of joining forces. After a series of very successful one-off parties, we landed a great residency at The Middle East Restaurant and Nightclub in Central Square, and our club night continues to grow each month.
We're always bombarded by how great it is to pursue your passion, etc. – but we've spoken with enough people to know that it's not always easy. Overall, would you say things have been easy for you?
Starting out is always the scariest part, and I've had to do it twice. You really have to put yourself out there, and not be afraid to hustle and self-promote in order to build a following. On top of that, venues are reluctant to dole out gigs to an unproven newbie (understandably), especially on a coveted weekend night. Back when I first started, social media was still in its infancy, so I had to promote the old-fashioned way: hanging out at concerts, handing out flyers, etc. It was a total slog, grinding it out grass-roots style. Furthermore, you really need to offer something that is unique, since folks have so many nightlife options to choose from (especially in NYC). Social media has been a godsend and made it infinitely easier to promote these days.
Cracking the nightlife code in any city is inherently challenging, but NYC is on an altogether different level. I started out when the city was enforcing its draconian "cabaret law", which greatly limited the number of venues where one could dance, much less throw a proper dance party. To my knowledge, Boston has never had such a ridiculous law. It's still early days for us here in Boston, but I've been pleasantly surprised at how much more DJ and promoter friendly the culture is here vs. NYC. I pray I won't have to eat these words one day!
Lastly, being married with kids and having a busy day job can also be challenging when trying to pursue nightclub DJing on the side (e.g. lots of late nights!). My wife has been incredibly supportive over the years, for whom I am grateful. I've also done a few gigs for my kids' school events which have been great fun. It's especially gratifying to hear their classmates think of me of as the "cool" Dad, haha!
Please tell us more about your work, what you are currently focused on and most proud of.
Our current event is the monthly OVERDRIVE (Retrowave/Electropop/Synthwave) Dance Party, on the 2nd Saturday of each month at The Middle East Restaurant and Nightclub in Central Square, Cambridge. I'm confident in declaring that James 808 and I spin music you won't hear anywhere else in the Boston area if not all of New England. I might even be so bold as to proclaim you won't hear what we spin anywhere else in the entire country!
We are currently pushing Synthwave (a.k.a. Retrowave), an emerging synthesizer-based genre influenced and inspired by 80s film soundtracks, gaming, and nostalgia. It's an incredibly vibrant scene with tons of new music being produced every week. I'm not off-base in saying it is probably the hottest sound in electronic dance music today. What makes us particularly unique is that we weave in a lot of post-millennial Electropop and Indie Dance remixes from the 2000s, and will even drop in an 80's new wave track or two, making it readily accessible for younger and older folks alike.
The response has been phenomenal! Our party continues to exceed expectations each month and we're very much enjoying the ride so far. Nothing makes a DJing more fulfilling than seeing a packed dance floor, with folks whooping it up, singing along, and big smiles on their faces!
What role has luck (good luck or bad luck) played in your life and business?
Quite honestly, it boils down to perseverance and hard work. Given the rapid gentrification of all of NYC and Boston, most clubs now have exorbitant rents to cover. That, unfortunately, ushered in the "bottle service era" where club owners only care about a clientele that spends the most money at the bar. I'll be honest: mainstream EDM, Top 40, and hip hop parties pad the bottom line a lot more than any indie or alternative night ever will. Within this context, "luck" boils down to finding the right venue willing to take a bet on your musical vision.
In terms of "bad" luck, well, certainly, I had the misfortune of trying to jumpstart my DJing career during the height of the NYC cabaret laws era, but I think it's made me a stronger and thicker-skinned promoter. NYC definitely forced me to earn my stripes.
In terms of "good" luck, I consider myself very privileged to be partnering with DJ James 808. As former New Yorkers, I'm super happy we were able to reconnect up here in New England and think we make an awesome team!
One final, parting thought: even though I'm well into my middle age, I'm really happy to have re-discovered my passion for DJing! I am proof that one can dispel the notion that having an intense day job (I work in financial services technology) and busy family life is incompatible with nightclub DJing, as long as things are in balance. If David Solomon (CEO of Goldman Sachs) can do it, then surely I can as well. Life's short, do what you love, no matter your age!
Contact Info: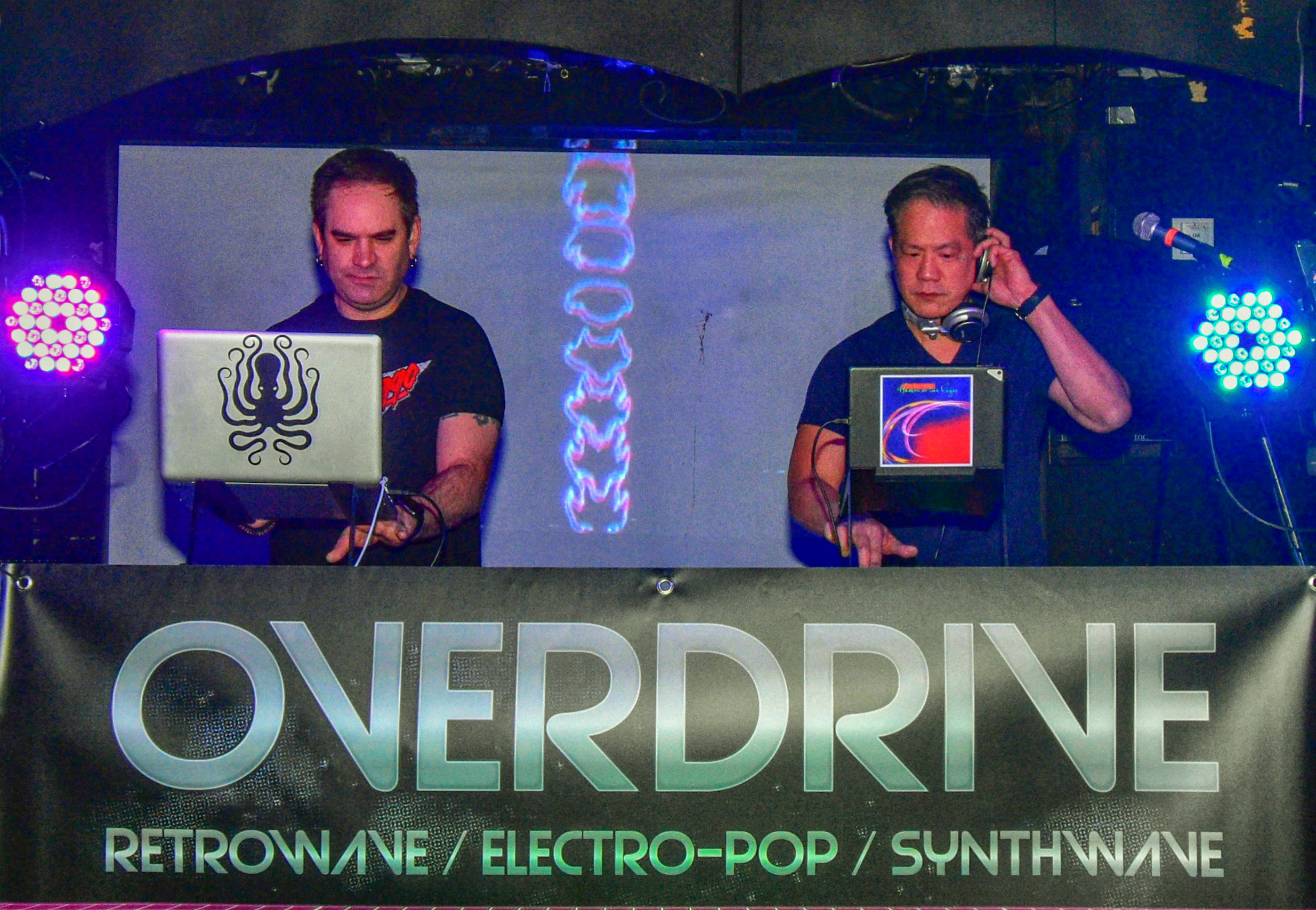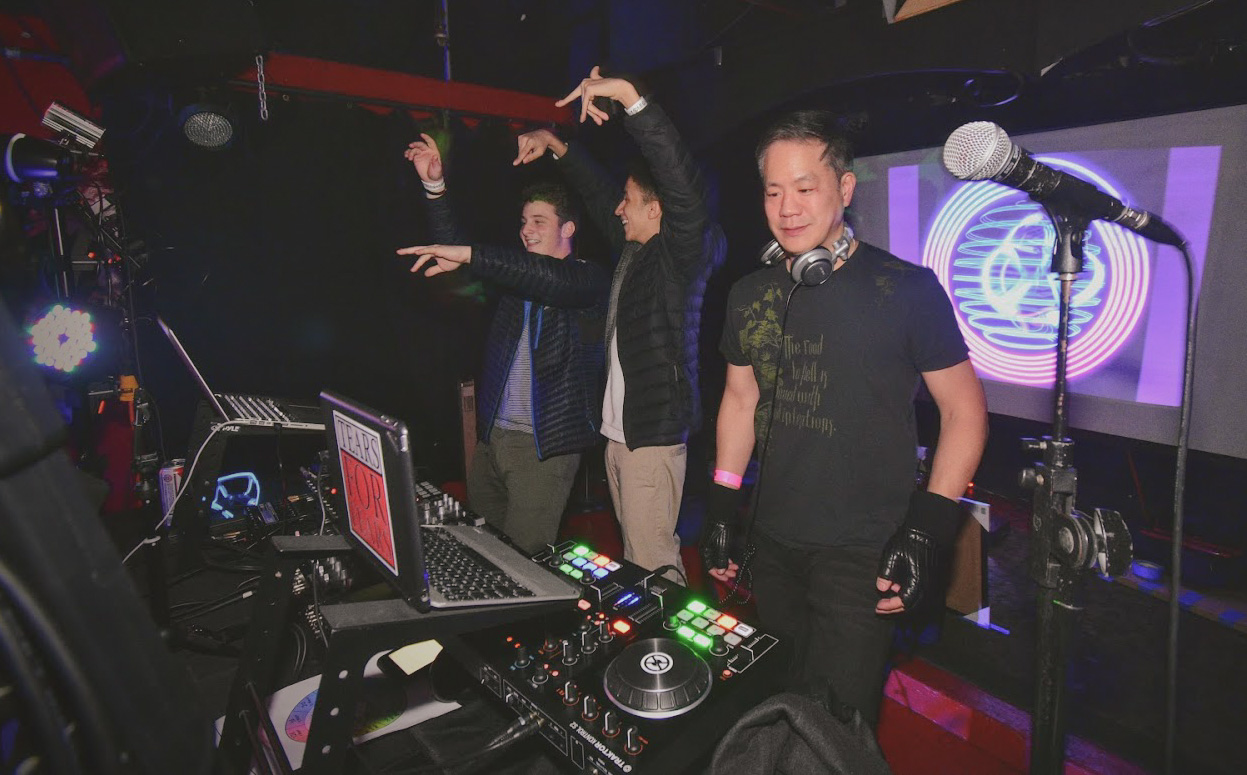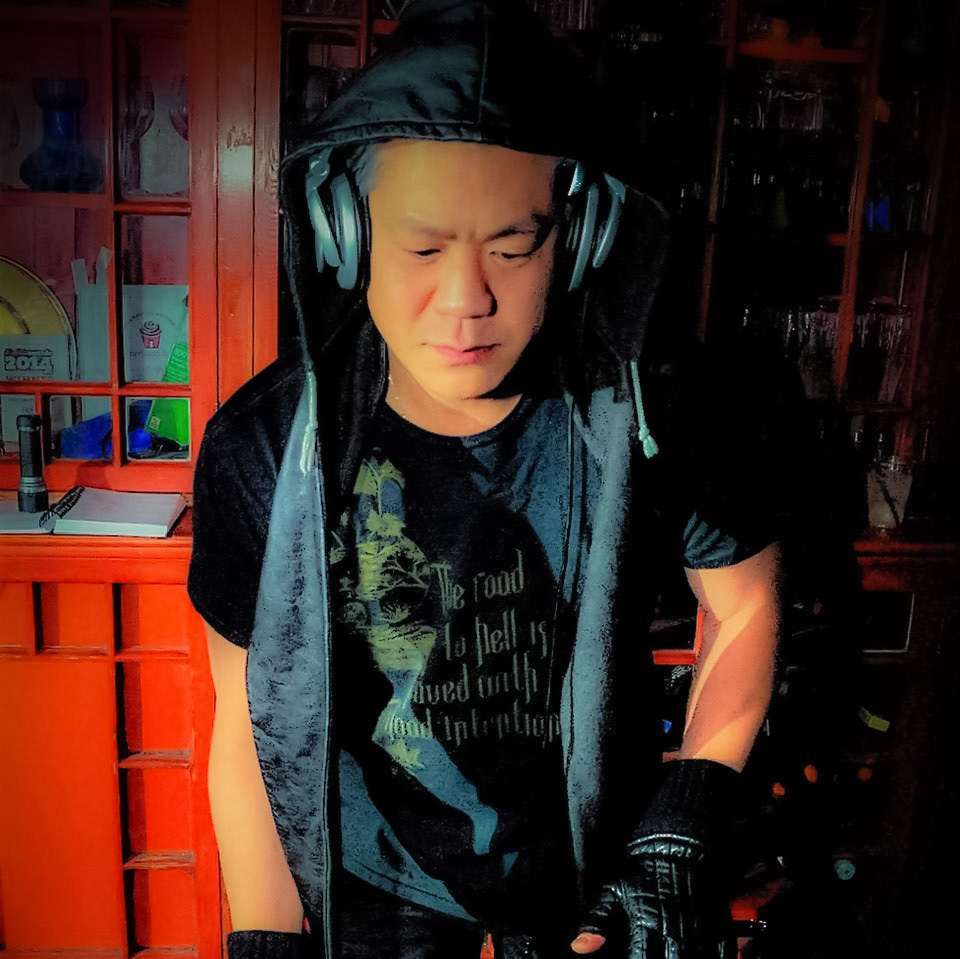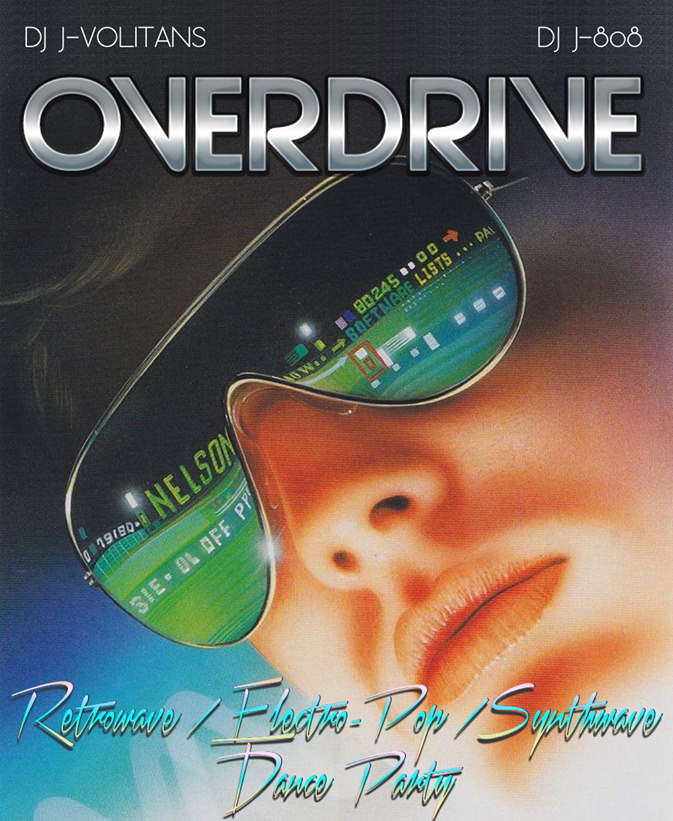 Getting in touch: BostonVoyager is built on recommendations from the community; it's how we uncover hidden gems, so if you know someone who deserves recognition please let us know here.