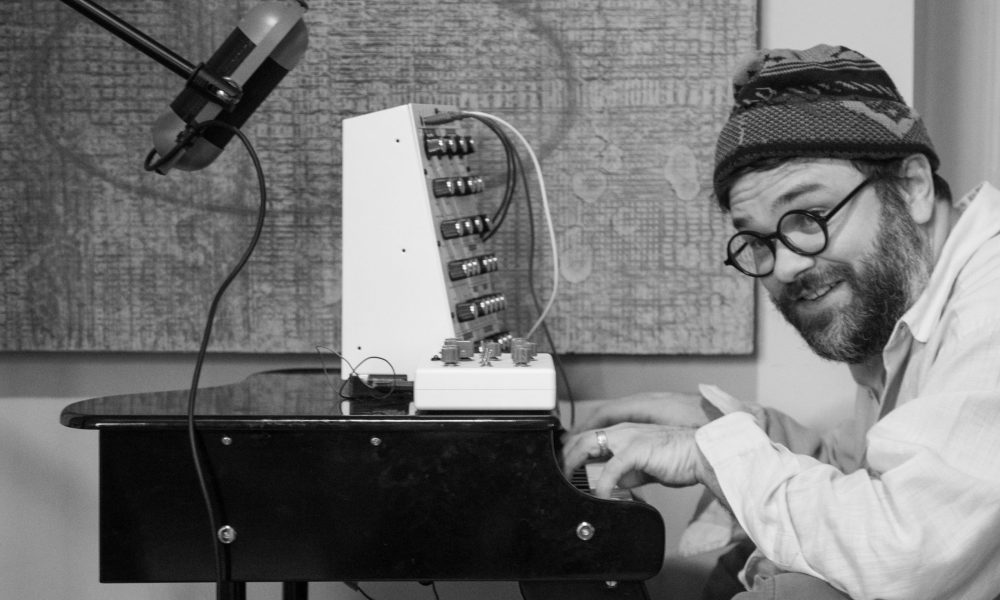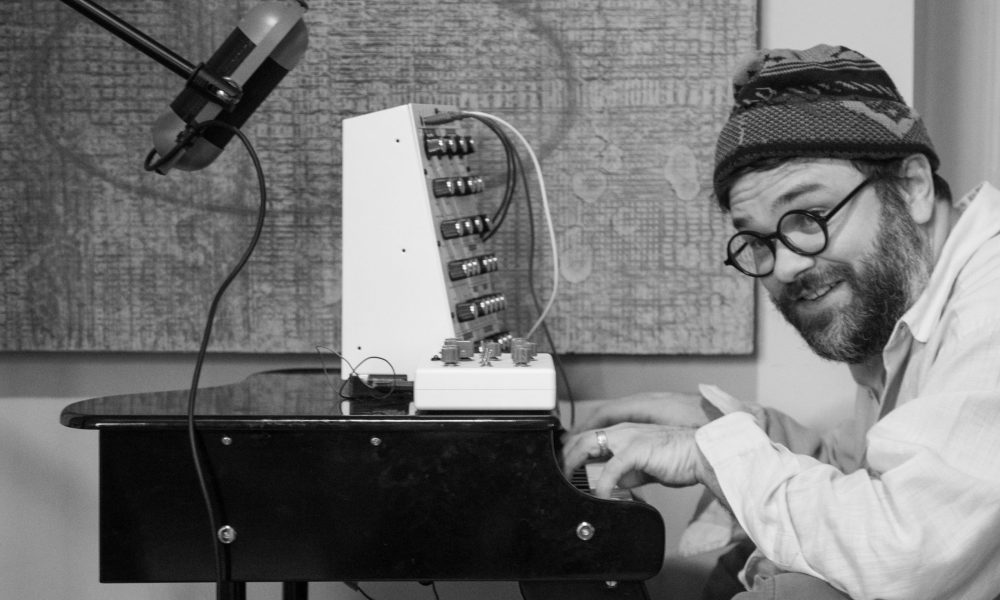 Today we'd like to introduce you to Jeremy Santiago-Horseman.
Every artist has a unique story. Can you briefly walk us through yours?
I vividly recall having experiences with synesthesia, as far back as I can remember. For me, sounds have always triggered involuntary visual responses. Depending on the timbre of a sound, that experience could range from very faint to very acute. I recall more intense occurrences such as hearing a construction worker next door cut wood with a rotary saw. The metallic grind of the saw pierced my vision with a bright red that had hot-bluish-white textures on the edges, that I could feel on my tongue (not quite a taste, but more of a sensation comparable to licking the terminals of a 9-volt battery). On the same notion, I'll never forget the experiences I had with music when I was very young. My mother had a small collection of orchestral music on vinyl that I listened to every day. My favorites were Bach, Beethoven, and Tchaikovsky, not to mention my 45 of Prokofiev's Peter and the Wolf, among others. Like clockwork, every time I listened to that music I would become entrapped with a sort of emotional hypnosis that swelled with movements of shapes, colors, textures, and space.
In my adolescence, I felt embarrassed by this. With a haunting fear of being rendered mentally ill, I suppressed those sensory crossover experiences as much as I could by not talking about them. At a young age I had already exhibited signs of being that 'eccentric art kid', and I certainly didn't want my peers to have any additional fuel to make fun. So, I tried my best to blend in as a 'normal kid with talents' and organize my artistic facilities into more measurable categories of traditional drawing, painting, and learning music. But secretly, my inner-mad-scientist would be concocting some unresolved theory attempting to tie audio and visual forms together. I have spent my entire life pursuing just that.
Please tell us about your art.
I create installations, paintings, and sound art. These audio and visual assemblages reflect an eclectic body of influences including, 20th-century spatial minimalism, Musique Concrete, science-fiction and a variety of folklore. It is important for me to identify that any visual element, concept, or narrative is first triggered by an auditory process. The sound elements combine traditional instrumentation, sometimes vocal score, with various electronic processes (digital computer music, microphone experimentation, and lo-fi vinyl and tape recording). Sometimes the outcome results in large-scale installations that are directed by specific narratives. These installations shelter audio episodes that have a harmonic relationship to image and material. I also create projects which are only for listening, where formal elements of design are sonically drawn, sculpted or painted within a stereo-field. Akin to those synesthetic encounters I have had throughout my life, I wish to offer similar experiences to an audience, where physical spaces, materials and colors, all driven by sound, can conjure emotions and memories which phase in and out of familiarity.
My work often reinterprets a spectrum of contemporary technologies through a more mythological lens. It layers the intimate, emotional, even spiritual aspects of storytelling with the seemingly banal aspects of digitalization. A project such as "Sanctuary (a b)" reaches into Jewish mystical and science fictional realms as a point of departure. This particular work is a series of meditative installation spaces inspired by the Golem. With using 'elemental' ingredients such as clay, light, code, and computer-generated sounds functioning as incantations, "Sanctuary (a b) " contemplates the desire to bring life to a body. It is a space that is certainly trodden with personal encounters of trauma, and anxiety, but also hope and renewal.
What do you think about conditions for artists today? Has life become easier or harder for artists in recent years? What can cities like ours do to encourage and help art and artists thrive?
I'm not sure whether I can say if conditions for artists are easier or harder in recent years, but they are different and always changing, especially considering the evolving social media. However, I think that one thing that remains a consistent, positive force for artists is to reach out and be a part of a surrounding creative community. Sure, there are many different definitions of communities now, including expansive online communities, which can be helpful in getting your message to a broader audience. Still, I feel that nothing can replace locality. For me, it's vital to have different sets of eyes and ears of other artists that I know and trust close by. It's essential to receive valuable input, and also to be able to share it. In addition, its great having artists and intellectuals from different disciplines to hang out with. Having conversations on a topic or concept with people from a completely different perspective is invaluable.
How or where can people see your work? How can people support your work?
My work has been exhibited in a number of regions, including Los Angeles, NYC, Baltimore, as well as some international venues in Jerusalem, and Moscow.
Currently, I have been hiding in my studio working on some long-term projects. This summer, I'm beginning another painting series inspired by the Golem, as well as working on a new installation proposal. I'm also excited to be involved with few collaborations, and a soundtrack for an independent film. Currently, I have been working with a record label to have a number of sound projects released on vinyl and tape. So, please stay tuned, there are a lot of things in the pipeline.
Highlights of my up-to-date portfolio can be viewed on my website, jshorseman.com. My sound projects can be explored and purchased as downloadable files on Band camp, at https://js-horseman.bandcamp.com/. And, you can find announcements for sound-based installations and up-coming exhibitions on my Facebook Page, https://www.facebook.com/jshorsemanart.
Contact Info: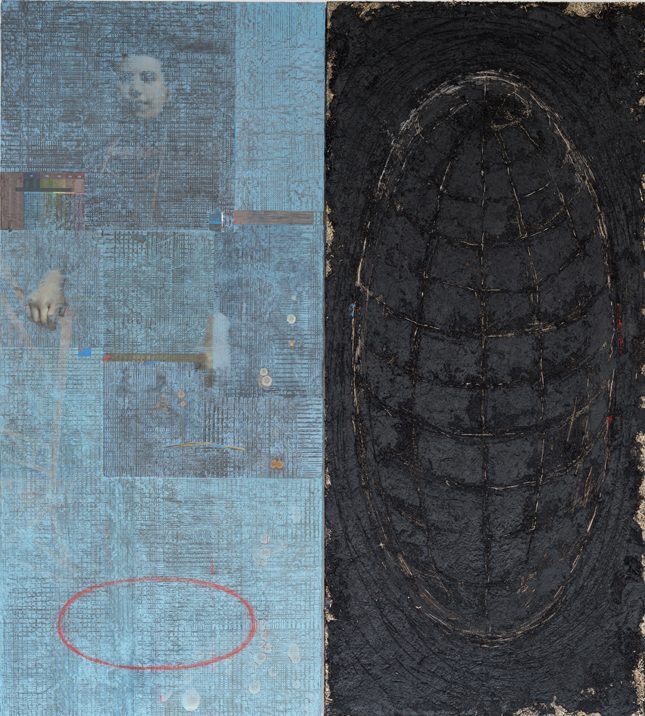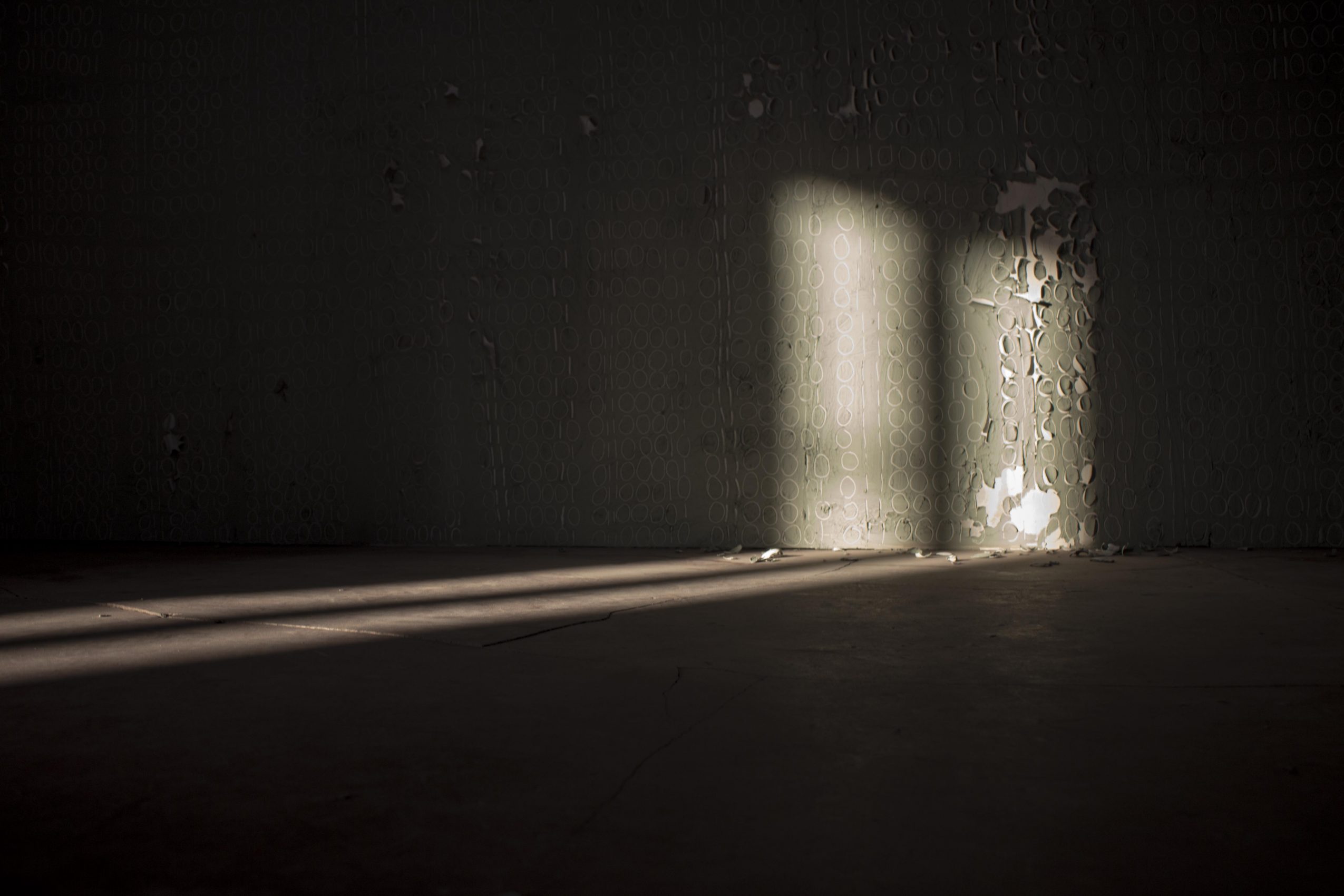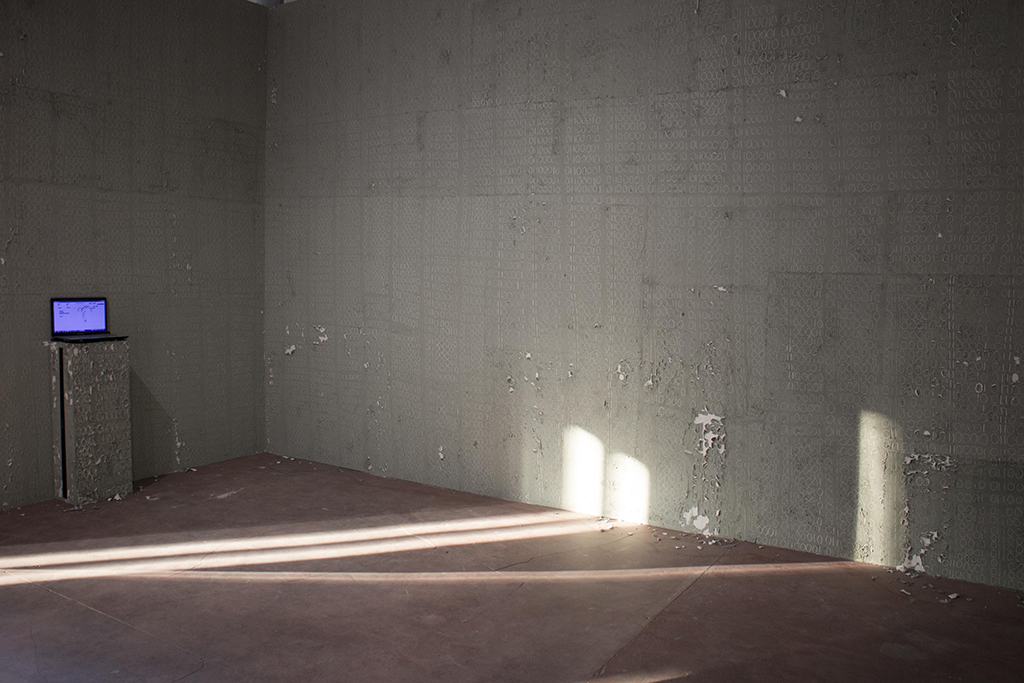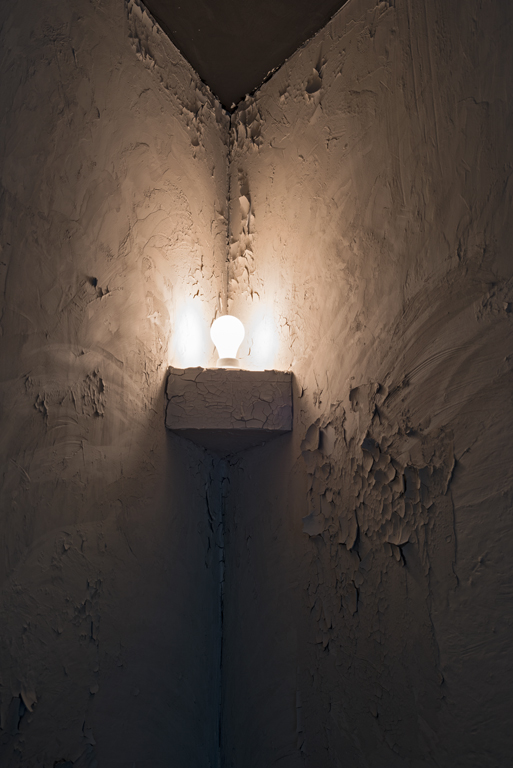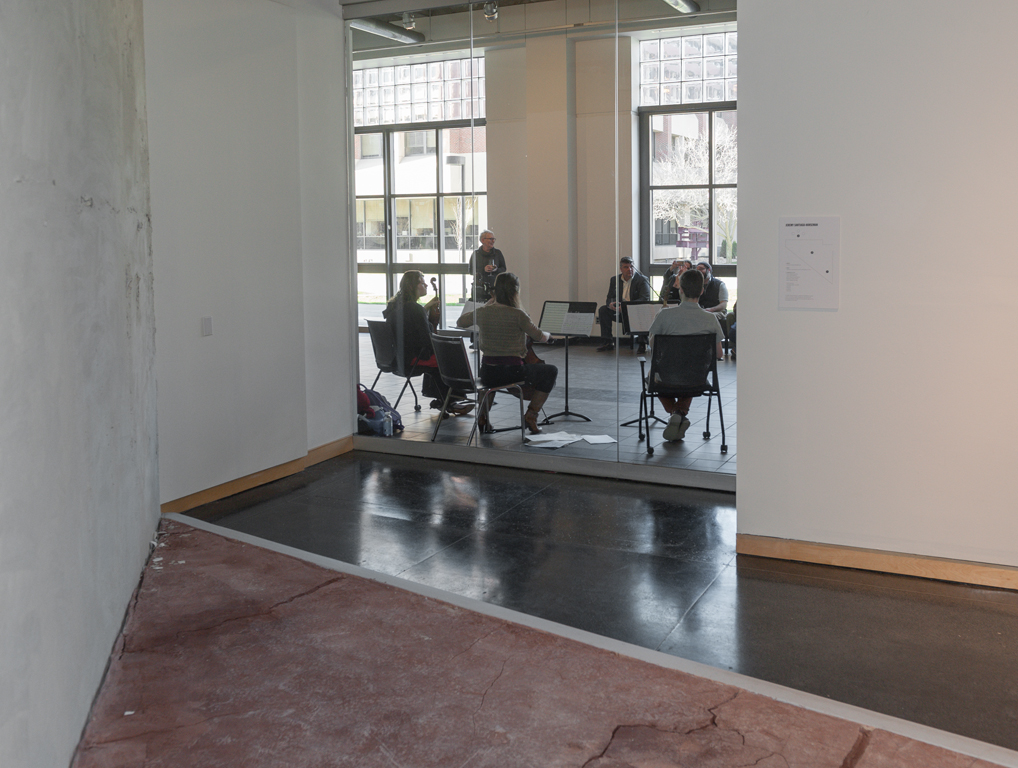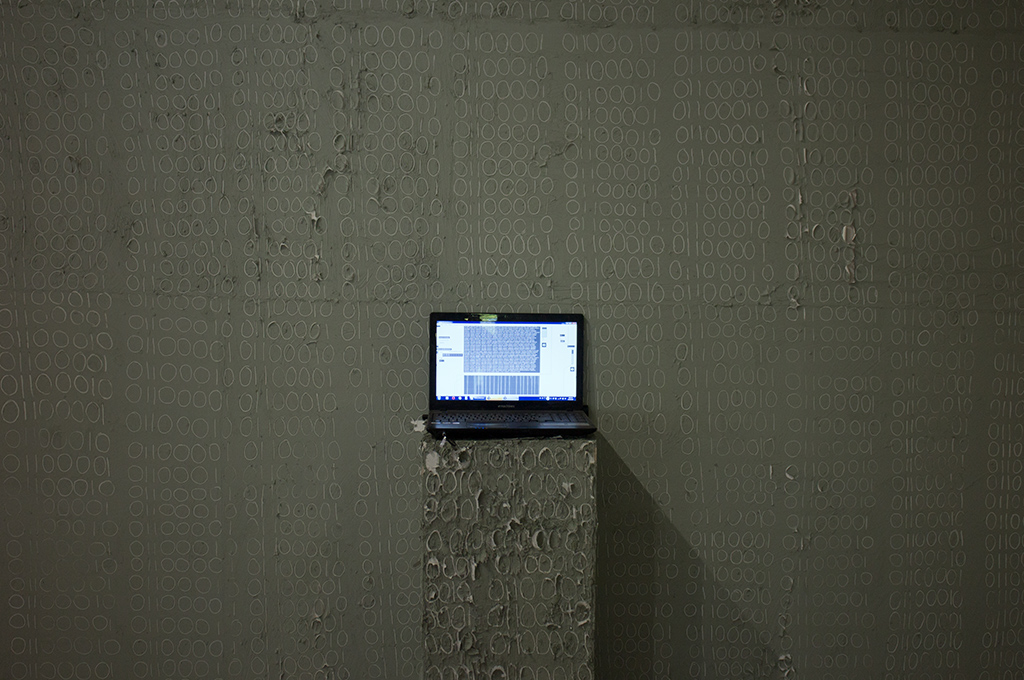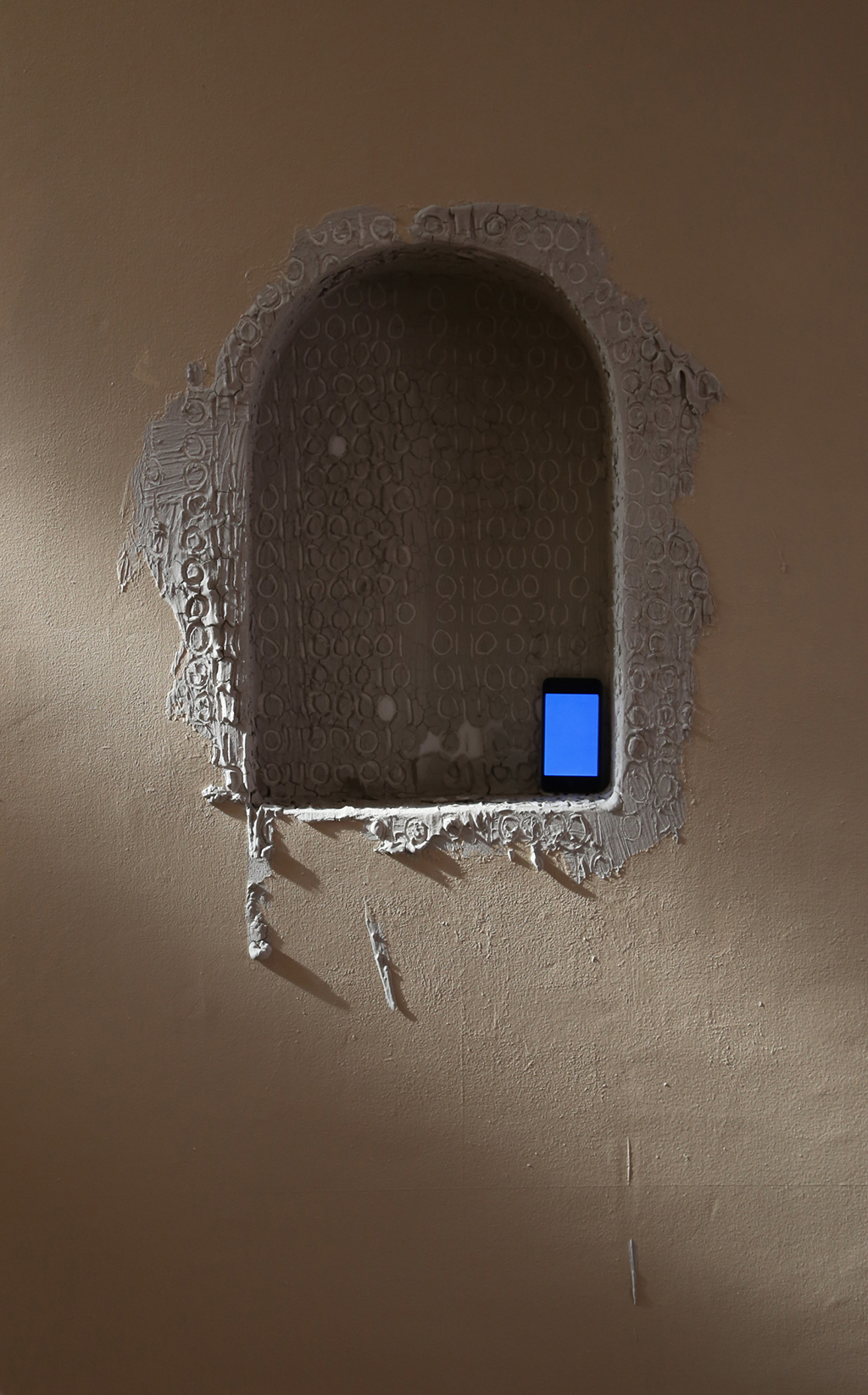 Image Credit:
Jeremy Santiago-Horseman
Getting in touch: BostonVoyager is built on recommendations from the community; it's how we uncover hidden gems, so if you know someone who deserves recognition please let us know here.