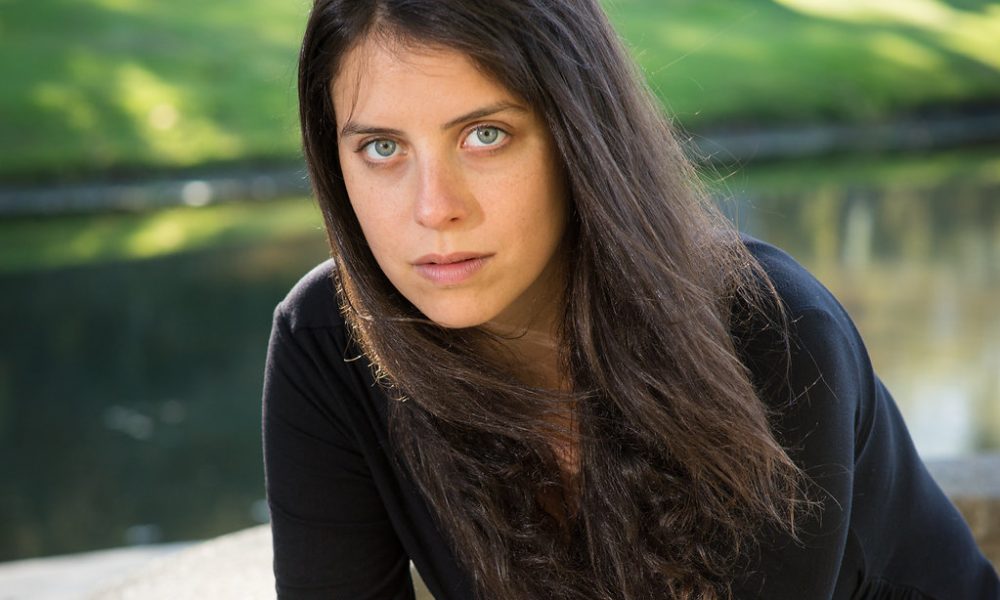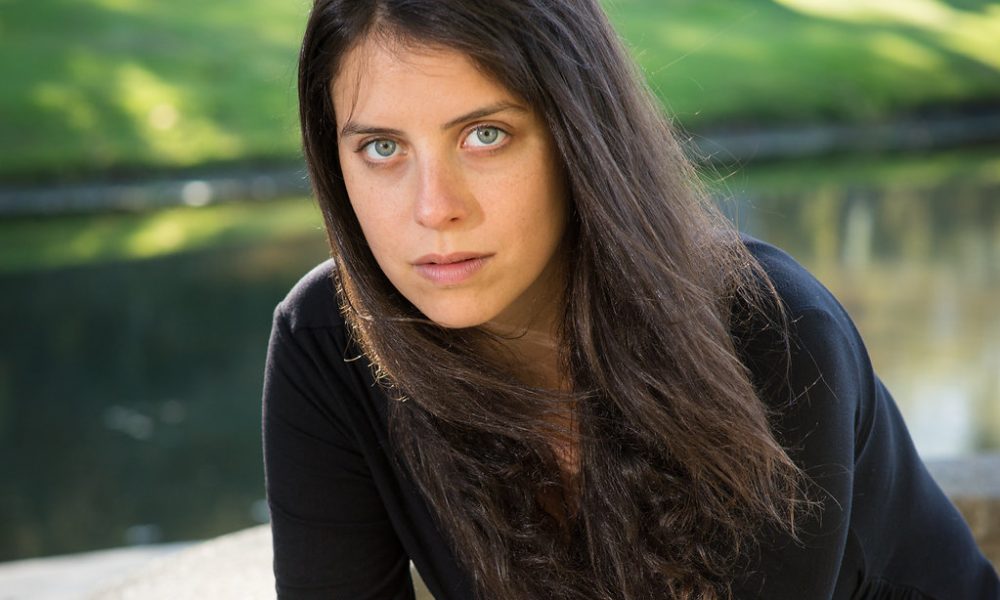 Today we'd like to introduce you to Jenny Herzog.
Jenny, please share your story with us. How did you get to where you are today?
Growing up, my dream was to be on Broadway. I was a musical theatre kid, always in a show: completely taken by Bernadette Peters and Audra McDonald. In sixth grade, I went to see Wicked in Times Square. My memory of that evening set the stage (no pun intended) for everything that was to come. Afterwards, as my family and I made our way back to the hotel, I couldn't stop crying. The show had not enchanted me or whisked me away into some magical fantasyland, as I had expected. Instead, it had seemed plastic and empty. I walked away feeling cheated, as if my dream had been stolen, pulled out from under me. Even then, I had some innate sense that Broadway wasn't everything it was cracked up to be.
I often shuffled my feet around the house. One day, my mom said: "that's tap dance, maybe you should take a class?" I was lucky to end up at Swing City Dance, where I studied rhythm tap with Susan Filipiak: the one person in Ann Arbor, Michigan, who had studied with the greats of New York swing tap. This was my groove. It felt like home and it stuck.
My dad is a jazz pianist who can't read music. So, I grew up half-listening to Thelonious Monk, Coltrane, Ornette Coleman, and Morton Feldman, among others, but I didn't know what I was hearing. In high school, I began listening more intentionally. I used to walk through the halls with Ella Fitzgerald playing on repeat on my CD walkman. I began to sing with my dad and with the high school jazz band. I loved improvisation: not having to sing the same thing over and over, but rather, having the freedom to change it every time. Making my own rules, instead of being sculpted by a director.
Towards the end of high school, I was growing increasingly restless. I was starting to think too much. By the time I got to Vassar College, I was nearly jumping out of my skin. I didn't know what I was doing in the middle of a gated campus in Poughkeepsie, New York or why I was singing so much opera (Vassar's music program was primarily classical). I felt suffocated in the insular world of a liberal arts college. I wanted motion and interaction with more different kinds of people. I wanted exposure to different ways of life.
These feelings led me to transfer to the NYU Gallatin School of Individualized Study, where I created the major: "Navigating Chaos and Structure: In Pursuit of Freedom and Art." I studied music, dance, philosophy, and political theory, and the boundaries between musical structures, as well as varying notions of freedom. I wanted to find out who put what boundaries in place — in art and in life — and why. I was interested in deconstruction, reconsideration and rearrangement. I wanted to exist in chaos because I felt limited by the structures I had known: to me, chaos meant possibility.
A few years later, I landed at the New England Conservatory's Contemporary Improvisation Department, which allowed me the freedom to study multiple genres and styles of music. I studied jazz, classical, folk, yiddish, free improvisation and more. Surrounded by dozens of talented musicians, the pressure was on to "find my voice." Thinking about myself so much was exhausting.
After graduating, those innate feelings of restlessness hadn't gone away. I wasn't motivated to turn myself into a marketable product, as the music industry calls for. I was bored of myself. I felt isolated from the community. I wanted to climb out of the bubble and find a way to connect. And, I wanted to do work that would deal with real-life, high-stakes problems that plagued the community.
I had always been a fan of the Moth radio hour: true stories told live. There was something so captivating about witnessing a person being that vulnerable — telling the truth — in front of an audience of strangers. I thought: wouldn't it be incredible to integrate the power of storytelling with music and dance? And then: what if all three of these tools could be used at the service of a larger social issue? That's how Moving Stories was born.
Moving Stories partners with local organizations to create live, full-length performances integrating storytelling, music and dance. Each production seeks to address a relevant social issue through the lens of personal experience and individual voices. Music and dance are used to enhance the content of stories told.
Today, besides directing Moving Stories, I am also a freelance jazz singer and tap dancer. My newest project, which I am most excited about these days, is singing alongside Heather Cornell (tap, wood, and sand dance) and Jim Donica (bass). Heather is the director of Manhattan Tap and continues to perform and teach internationally. In Boston, I continue to perform with Jacob Hiser (piano) and Jim Guttmann (bass).
We're always bombarded by how great it is to pursue your passion, etc. – but we've spoken with enough people to know that it's not always easy. Overall, would you say things have been easy for you?
Moving Stories is a new organization and on its beginning stages. Since it is still developing, we don't yet have a full team in place. I am learning how to be an artistic director, while simultaneously working on all of the administrative and business-oriented tasks.
Moving Stories utilizes an improvisational approach to the arts. Many music and dance workshops will invite participants to scat, move freely around the room (without set steps) and trust their bodies to lead the way. This can be challenging work, especially if you've never been asked to improvise before. Finding a balance between improvisation and structure is another challenge. We aim to encourage people to experiment and take risks. Still, it is vital that they feel supported and safe while doing so. So, it is essential that we provide structure throughout the process, so participants feel safe and supported in taking risks and moving beyond their comfort zones.
Creating a show from scratch takes a high level of commitment. We recognize that people live full lives and taking on this project is no small task. Finding time and space to rehearse, which allows the opportunity for experimentation, can also be difficult and expensive.
An artistic challenge — and a very interesting one, at that – is finding a way to integrate various genres of music and dance, so that we can best represent the aesthetic tastes of our the cast members. In our last production, we integrated original composition (hip hop, jazz, fusion) with improvisation, art song, jazz standards, hip hop and beats. Finding a way to do justice to so many forms, while simultaneously creating an overall narrative and aesthetic that makes sense and flows, is an interesting challenge. It is vital that we represent the aesthetic preferences of the individuals in the show — and also, that we encourage them to experiment with new styles altogether.
We'd love to hear more about your business.
Moving Stories is a template for a type of arts production that integrates storytelling, music and dance. Each production is in partnership with a local organization and addresses a relevant social issue. Through the lens of personal experience and individual stories and enhanced by music and dance, each production seeks to raise awareness and encourage conversation surrounding the chosen issue. As Founder and Executive Director, I work with a team to facilitate storytelling, music and dance workshops with individuals from the partnering organization. Over a given period of time, we work together to write and produce a live, full-length performance.
Our first production was in partnership with Moving Steps, a dance company comprised of previously incarcerated women and women in recovery. The production addressed the epidemics of addiction (most notably the opioid crisis) and over-incarceration within our community. As in many 12-step programs, we structured our production by "Experience, Strength, Hope." In Experience, the women told stories of active addiction and incarceration. In Strength, they spoke about a turning point in their lives. And in Hope, about their lives today: living a life of recovery, and spreading a message of positivity and hope. The women choreographed many of their own dances. The production utilized live music, original compositions (some by a local DJ, who had also been incarcerated) and recorded tracks.
This show, entitled "Moving Stories," sold out two nights at the Dance Complex in Central Square, as well as a night at Third Life Studios in Somerville. After each show, we held a question/answer session with the audience, to promote conversation. We were humbled to receive such an enthusiastic response. The production was supported by Cambridge Arts, Somerville Arts Council and NEFA.
Most recently, we received an Open Door grant from The Boston Foundation, which will support the ongoing partnership between Moving Stories and Moving Steps for the year 2018 and will allow us to begin offering outreach workshops at sites such as Rosie's Place and Women's Lunch Place. We are extremely excited to offer free storytelling, dance and music workshops to more women. We will also be presenting our production at Wellesley College, South Middlesex Correctional Center, Rosie's Place and Women's Lunch Place to name a few.
The art world can feel quite insular, with musicians playing for other musicians, dancers dancing for other dancers and the same audience being recycled time and again. Opera houses and symphonies are going bankrupt. Jazz students flock to conservatories and then compete for the same gigs at the same restaurants. And for too many families, having access to the arts is a luxury of time and resources.
This paradigm is twisted. If art is about an awakening, a discovery, then it's high time we step out of the practice room and take a good look at the world around us. People from all walks of life have a great deal to teach us; training and technique are secondary to experience and strength. It is my belief that these voices provide a missing link in the state of the arts today. By pairing these voices with music and dance, Moving Stories strives to create high-quality arts shows by the people, for the people and to the people.
We strive to bring high quality arts workshops to those who may not have access and to create a platform for them to share their experience, their wisdom and their stories. Music and dance are used to enhance the content of stories told and are heightened by being grounded in everyday stories. We seek to bring these productions to art venues, thereby creating a bridge between art culture and grassroots organizations and to create productions that serve art audiences and everyday people alike.
It is my fundamental belief that the power of the everyday can, when presented honestly, be more striking than that which is highly cultivated.
Moving Stories: Fighting Elitism in the Arts
Arts to the People
Moving Stories continues to seek out new community partners. If you are part of an organization that deals with a pressing social issue and are interested in using the Moving Stories template as a platform for the voices of individuals within your organization, don't hesitate to reach out. Moving Stories will facilitate storytelling, music and dance workshops with your team, we will work to create a live, full-length production that will seek to raise awareness and promote conversation within the community. Be in touch!
What were you like growing up?
I was a happy kid, often singing and dancing. I was always in a show. I was very outspoken, outgoing and eager to try new things.
Contact Info:
Email: jennyherzogmusic@gmail.com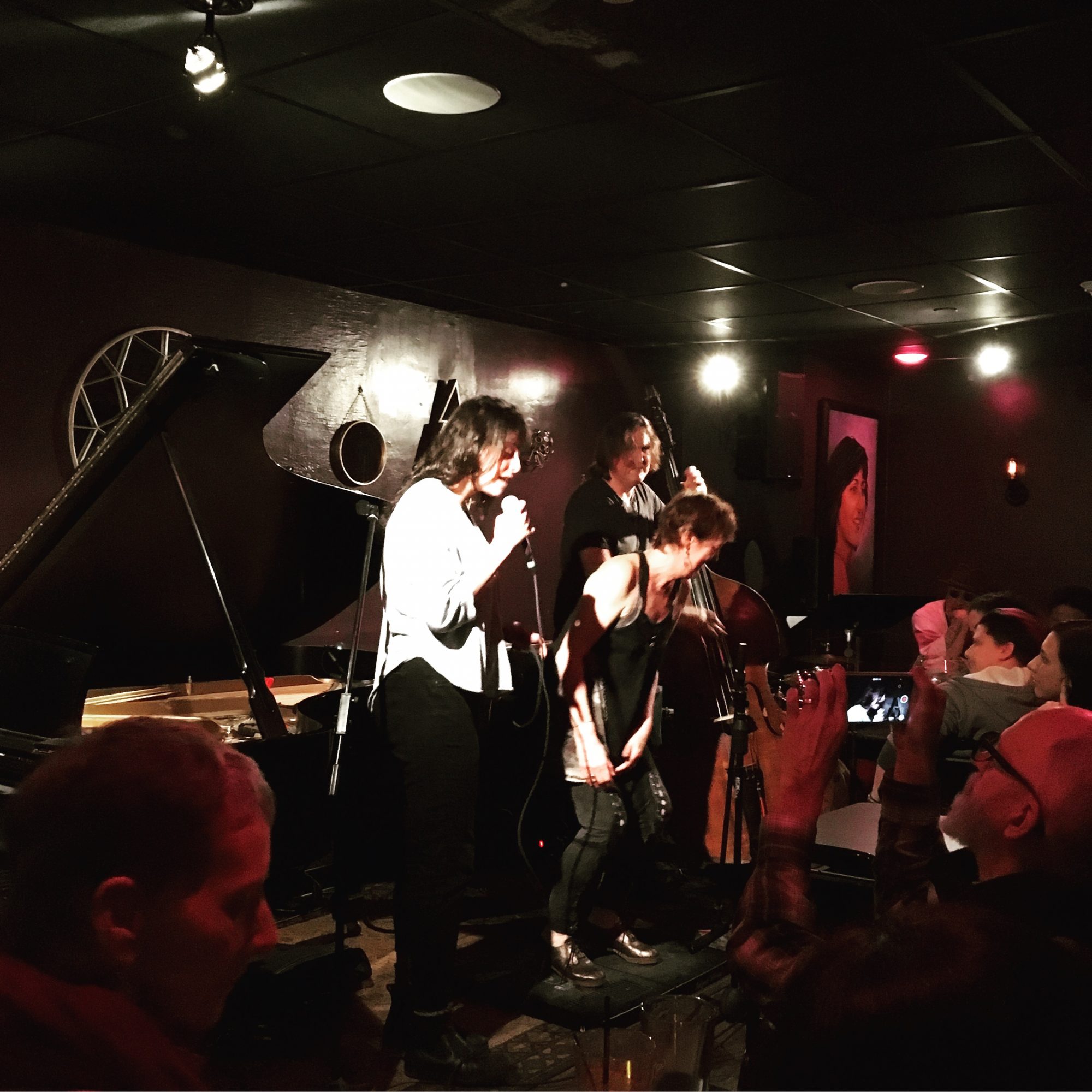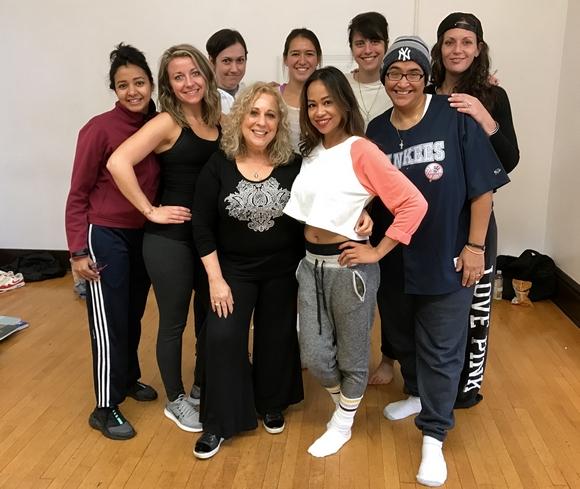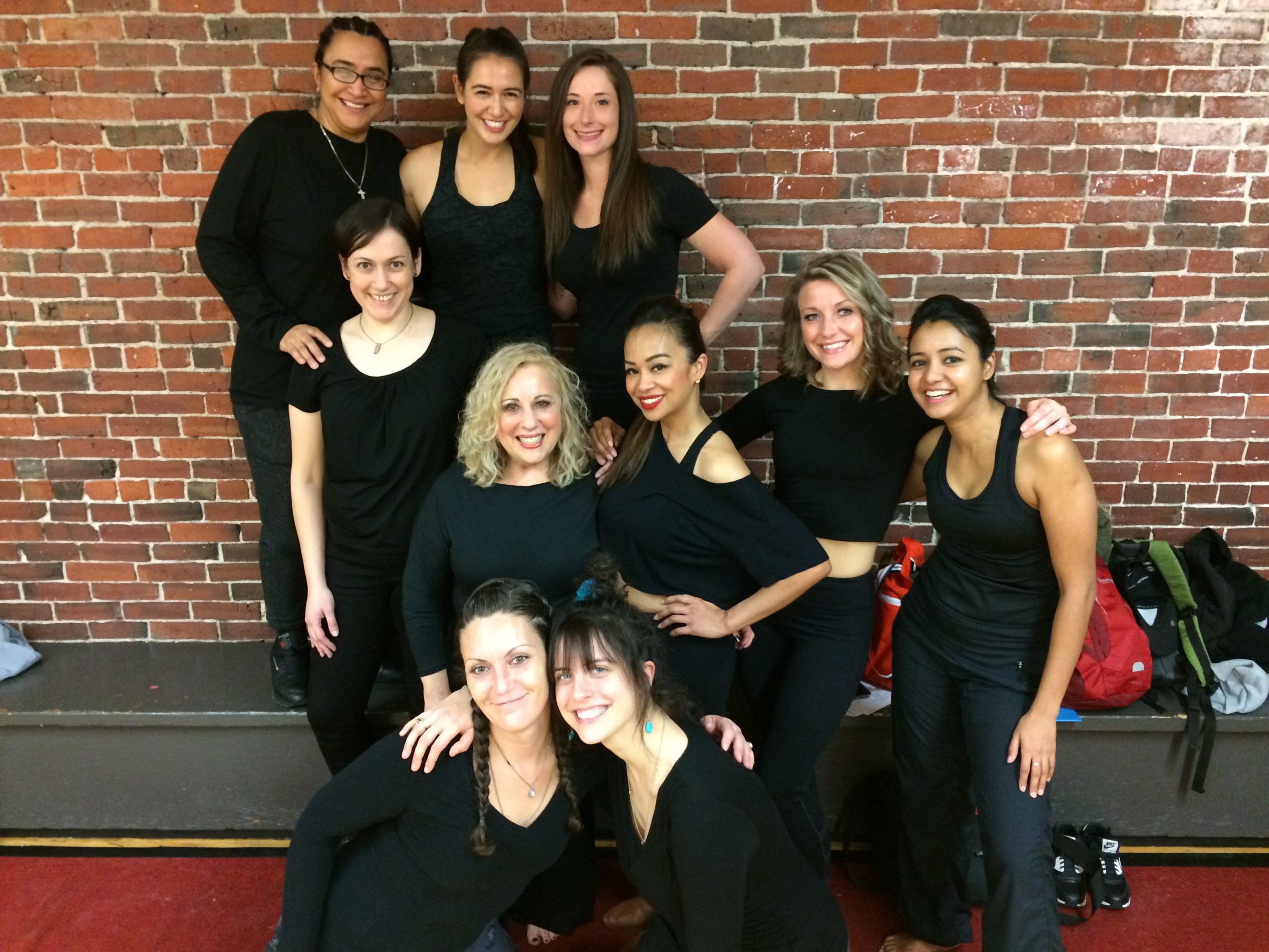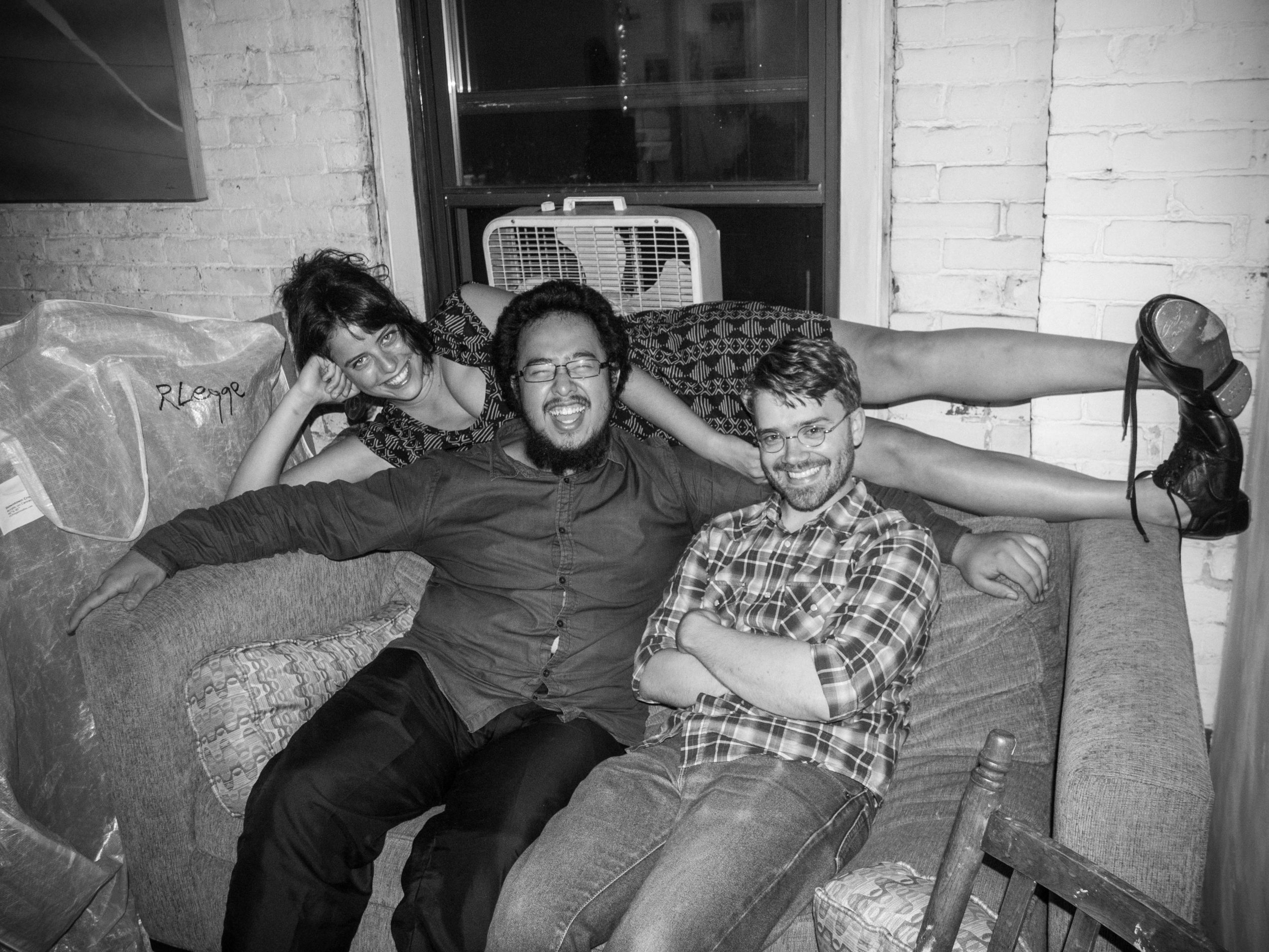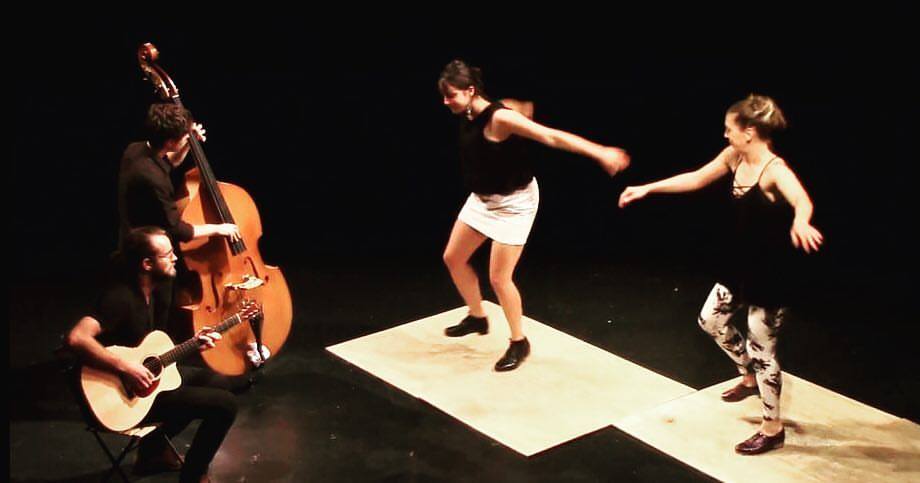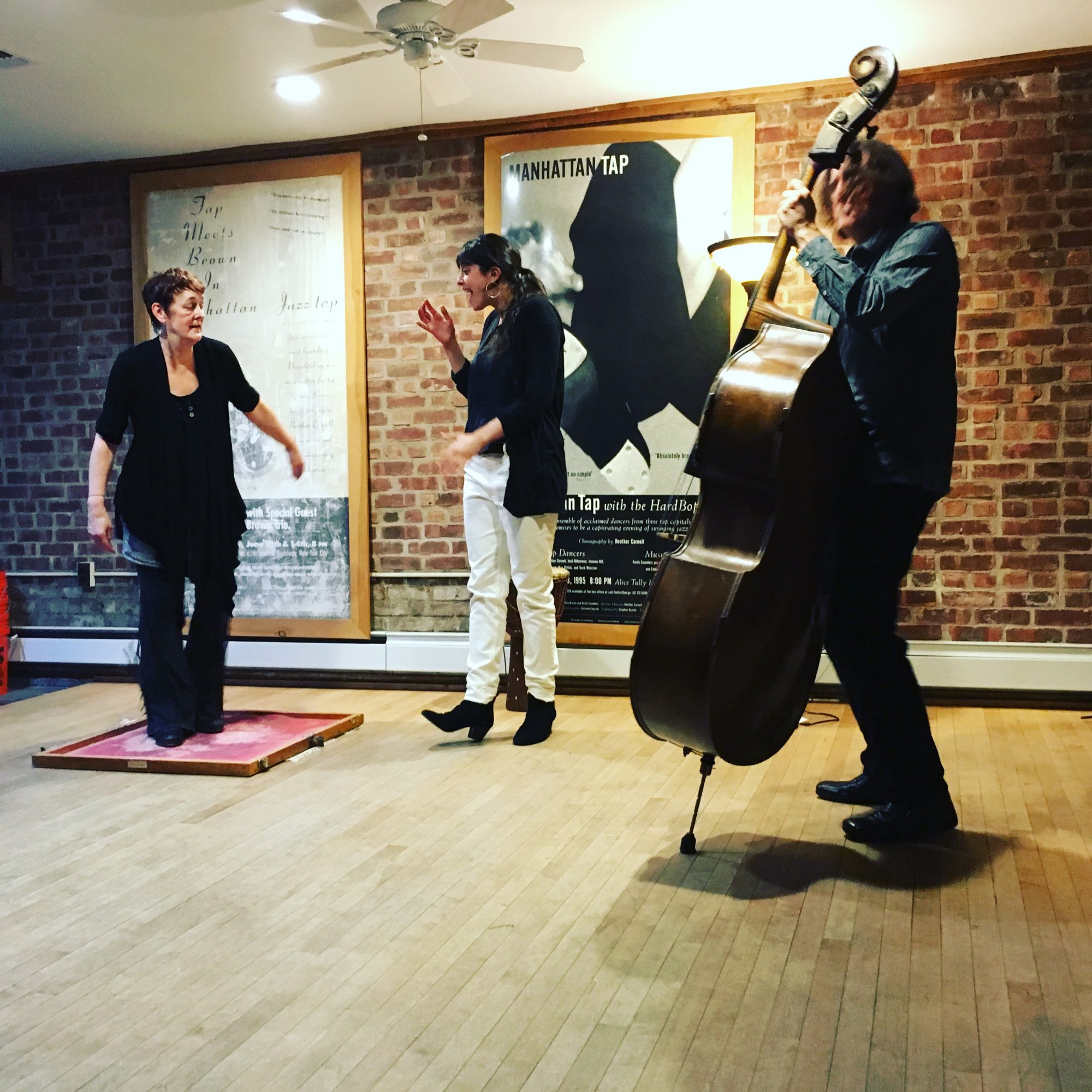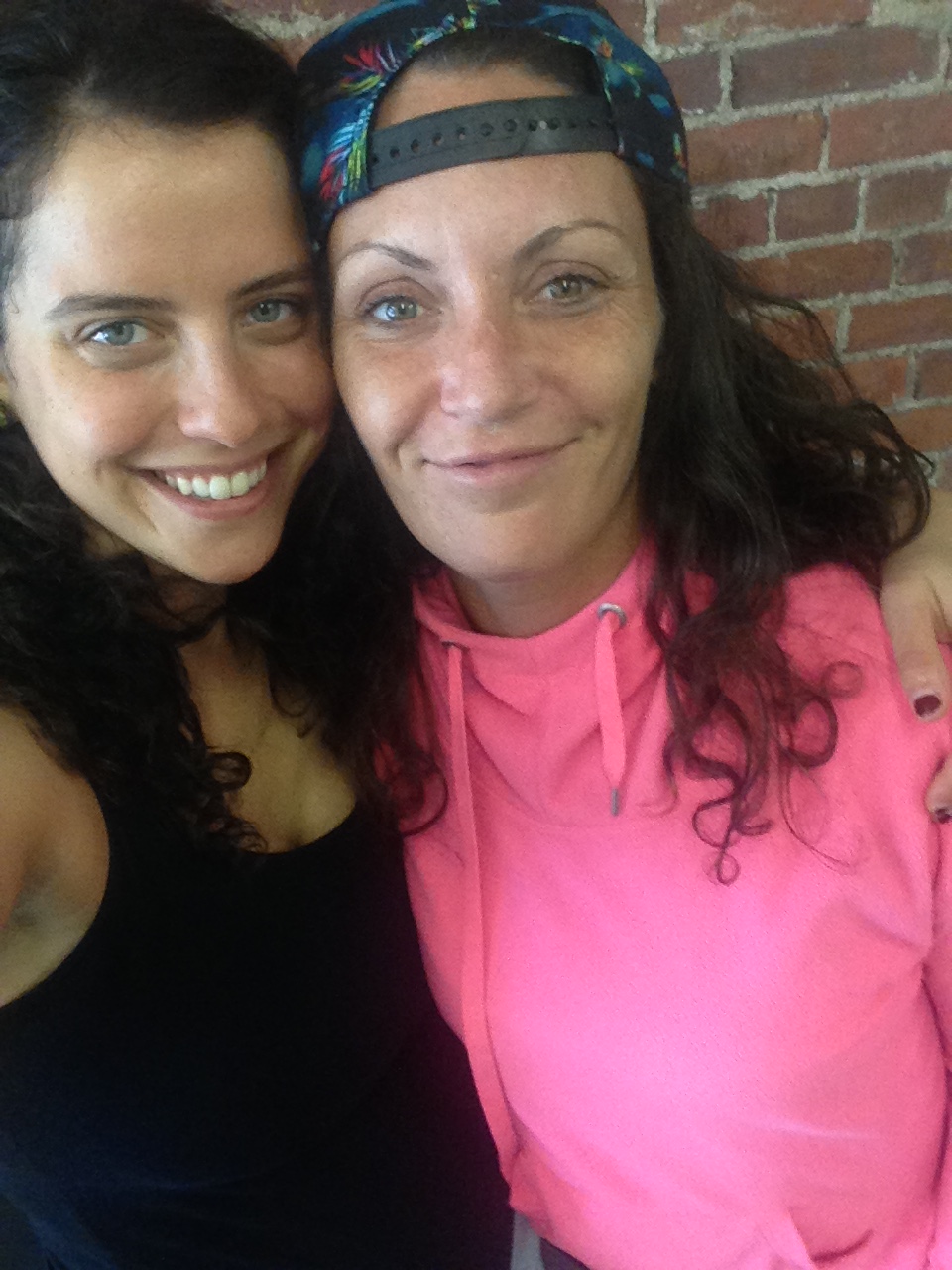 Image Credit:
Alexandra Keller, Zvi Jalfin, Jennifer Zarate, Kristian Wilt, Jacob Hiser, Umar Zakaria, Heather Cornell, Jenny Herzog, Jim Donica
Getting in touch: BostonVoyager is built on recommendations from the community; it's how we uncover hidden gems, so if you know someone who deserves recognition please let us know here.