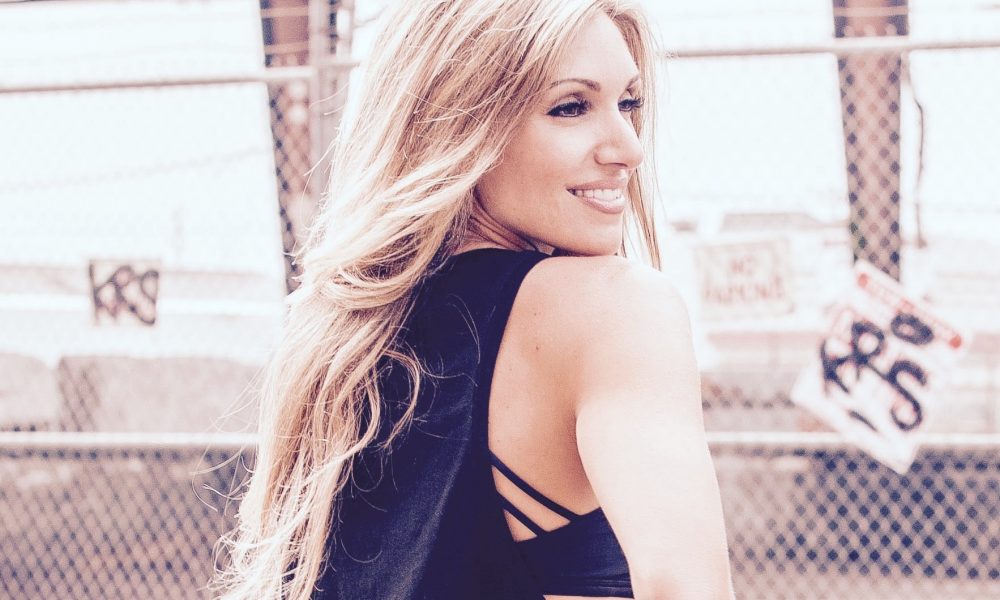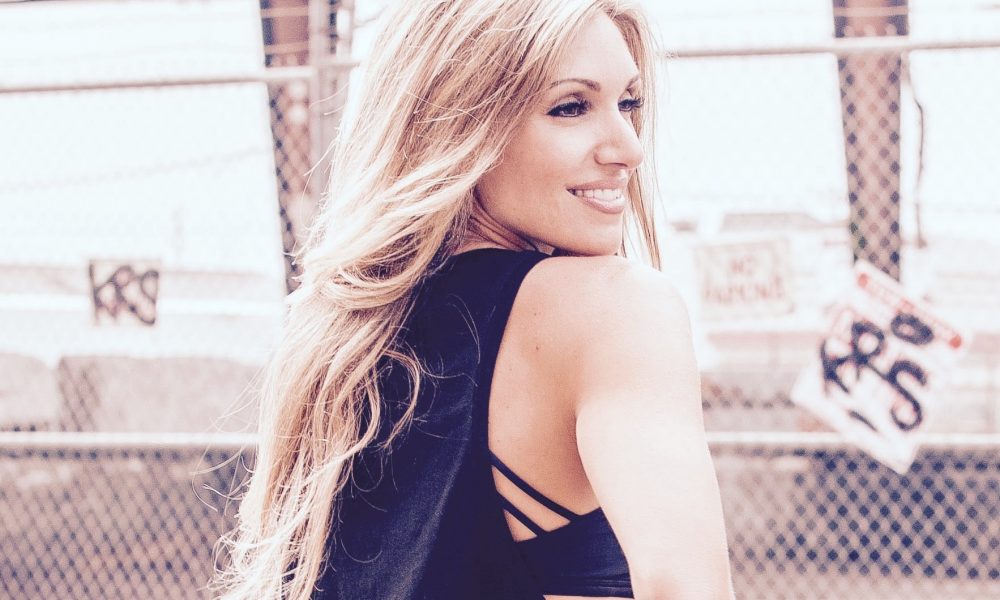 Today we'd like to introduce you to Jenny Anania.
Jenny grew up dancing with her 2 older sisters and later moved on to competitive dancing. She danced at college and graduated with a Bachelor's Degree in Exercise Science and a minor in Business. She then became a New England Patriots Cheerleader and had the honor of cheering on the sidelines at Superbowl XXXVI. She then began her modeling and fitness path while appearing in calendars and catalogs while cheering for the Patriots.
Jenny decided to move to Los Angeles to further her career in dance and enjoy the Hollywood lifestyle. She soon joined the Purrfect Angelz, an LA based performance dance group, which gave her the opportunity to travel all over the country performing for many different venues and events including: trade shows, sporting events, music videos, music award shows, commercials and charitable functions. Jenny was also one of the managers of the world famous Viper Room, on Sunset Blvd for the four years she lived in LA.
Her passion for fitness led her to become a fitness model and appear in magazines and workout videos such as Crunch Fitness, Men's Health Magazine, Fit TV's All Star Workouts, Body by Jake, and The Firm. Also while in LA, Jenny discovered "barre", also known as the Lotte Berk Method, which many celebrities, and aspiring actors and actresses were using to slim down and tone up. The technique combined ballet, Pilates and yoga, and would totally reshape their bodies, creating a sleek, dancer's body. She was amazed at the results, and fell in love with this unique workout that she found to be different than any other. It was a perfect mix of fitness and dance.
Jenny then moved home to be closer to her family, and share this method she fell in love with by opening Secret Physique®. She always knew she would own some type of a "gym" but boutique studios were a newer concept at the time, and it was exactly the concept she was looking for. She set the goal for herself to have 3-4 studios on the south shore.
After opening her first studio in 2008, she was chosen as a Lululemon Athletica ambassador and has enjoyed taking part in their community events, and sharing their manifesto with others. The business name "Secret" Physique comes from the book "The Secret" by Rhonda Byrne, where putting your mind to believing that thoughts become things, and you can reach any goal you set your mind to!
In 2013 she found out about a new LA based workout called "POUND Rockout Workout®." She became a licensed instructor and brought the format to her studios. Soon after she became a Master Pro/ICON and now travels the country training future POUND Pros. More then half of her SP instructors are now also POUND Pros.
She opened her 2nd Secret Physique studio in Quincy in October 2011, her 3rd studio in Hingham in November 2012, and her 4th in Plymouth December 2014.
Great, so let's dig a little deeper into the story – has it been an easy path overall and if not, what were the challenges you've had to overcome?
It has been a smooth road, but a rocky start. I opened my first location in 2008… which was when the economy crashed. People thought I was crazy.. but I had no doubts at all. Banks were not giving out start up business loans, so I had to figure it out on my own…and with the support from my parents.  It was hard for the first year, but it all worked out. After the first year, my business was getting very busy; I actually had to relocate to a new location as we had out grown it already. It was the best move I ever did. We got a larger space that could offer childcare and hold larger classes, that was the turning point for me. It enabled me to start the next steps in expanding my business.
Please tell us about Secret Physique.
Secret Physique is known for many great things. The staff and clientele are special. Our instructors were all clients at one time! Every one of them! I believe one must love something and experience it for a long time before they can then teach it to others. We do not hold auditions or "hire". When the fit is right, and I seek them out over a long time, then we work on the training together and go from there. We are a family, and the clients all recognize that about us.
The clients are wonderful and compassionate as well. There are so many clients that have been with us for the past eight going on nine years!! They are also extremely dedicated and hard working. I just spent a month in LA and took many classes at other studios, and when I would look around I would be so happy knowing what I have back home! Our clients are so focused and work so hard. I was amazed.
Secret Physique is known for our superb Barre & POUND classes, where the instructors care about the clients. Clients love our music selection, attention to detail, and the upbeat energy of our staff. We only offer two types of workout so we can be amazing at them instead of offering everything under the sun. We are a focused studio.
I only allowed Barre for the first four years because that was the one workout that was completely me. I didn't want to offer something that wasn't something I personally loved 100%…. until I found out about POUND. I am a rocker type chick, and when I saw the words "Rockout Workout" in one sentence.   I was so excited! There was one other place in MA offering POUND and I took one class and was hooked. The fact that I got involved with POUND when it was brand new was so exciting for me.  I have been with them now for four years. They asked me to be a Master Trainer one year after I started teaching it,  there were only eleven trainers at the time.. now they are Worldwide with over forty trainers! I also have another POUND Master Trainer as one of my instructors at SP, Cassie Martinson, and eight of my instructors are also POUND Pros (licensed POUND instructors). We are known to offer the best POUND classes in the area. People come from all over to try our POUND classes…
I am most proud of my staff. They are absolutely amazing. I would not be where I am today if they didn't do everything they do. I am forever grateful.
Do you look back particularly fondly on any memories from childhood?
I had a wonderful childhood, hard to pick one favorite memory…
I would say I loved the music that was always playing, in the house, in the car, everywhere….we would take road trips and sing along to the old cassette tapes, Neil Diamond, George Michael, and my dad would and still does have Grateful Dead playing 24/7. Fun times.
Pricing:
New client class includes 2nd free $17.00
New client month unlimited $100
Contact Info:
Address: 1330 Corporate Park Dr. Pembroke, MA 02359
118 Long Pond Road. Plymouth, MA 02160
35 Pond Park Road. #10 Hingham, MA 02043
67 Federal Ave. Quincy, MA 02169
Website: www.secretphysique.com
Phone: 781-826-0600
Email: secretphysique@ymail.com
Instagram: @secretphysique
Facebook: SecretPhysique