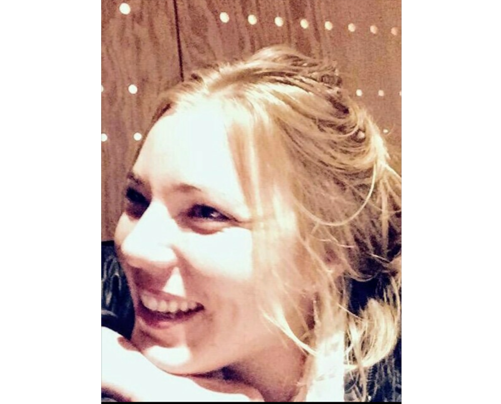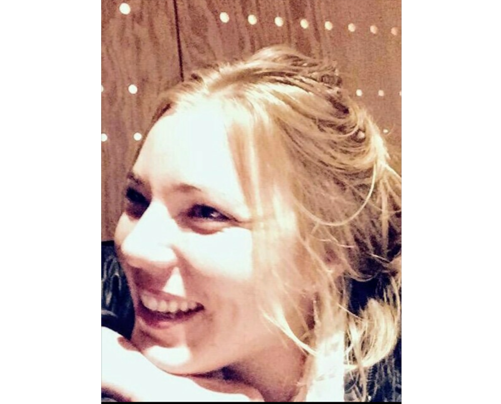 Today we'd like to introduce you to Jennifer Santospago.
Jennifer, can you briefly walk us through your story – how you started and how you got to where you are today.
I have always felt a lot of passionate energy especially when creating my dreams to reality. Parenting was a great outlet for me. A chance to understand myself and grow alongside guiding my lil' love angels toward reaching their individual lifestyle goals. Over the years as an artist, I found many mediums for expressing my creativity. Some include creating collages, drawing, painting, parenting and styling hair. One of my favorite career paths is when I worked as a hair design specialist. It was then I found I have many unique talents not only in just artistically styling hair, but also in infusing others with exciting and positive energy and engaging in stimulating conversations about the journey of life. I enjoyed what felt like a deep connection with clients. It feels good to uplift others and be a part of them finding their courage to dream BIG and hear about how they will take action. I enjoy having people like that in my life. My grandmother was one of the women in my life who inspired me most. She inspired my personal fitness journey. This was a huge changing point for me. while being close to her when she passed from pancreatic cancer, I remember moments of her still putting on her rouge (what she called lipstick) even in the hospital and making sure her nails were painted in case she found a boyfriend in there. My grandmother was smiling right up until the night before she passed. I thought to myself here's a woman who faced a ton of obstacles in life who is still happy, joking around, and most importantly still laughing, she ended by saying, "I'll always be in your heart". And she is. At this point I set off in search for information to change my lifestyle. That's when I met a great business friend. Someone who believes in me more than I myself at times. And who has inspired me to dream BIGGER than my brains capability. Because of the support I had I felt the courage to set an intention on my Intention Mirror. This time instead of using dry erase marker like I always did, I boldly set an intention in permanent marker. I wrote $25, 000 a month by 03/13/2017, giving myself about a year to obtain an amount far from where I was financially at the time. Not knowing yet how I would achieve my dream, I spent every day passionately telling others about my goal and believing I already had it. It was along this journey toward my own health and wellness path that I saw opportunity to hold myself more accountable by creating an atmosphere to inspire others on their fitness journey, as I had learned previously in life I love to do. So I became a certified health coach and group fitness instructor. This way I am the support for others I needed because I saw that together we will reach all of our lifestyle goals. In October of 2016, I knew how I would reach my intention. I created my countdown 3-2-1; November remember (who I am), December dream (BIG), January begin… Dreams 2 Reality I named my business.
Overall, has it been relatively smooth? If not, what were some of the struggles along the way?
Here, I was starting January 15, 2017 with this great business idea, tons of passion, limited funds and a plan to float on. But little did I know, the day I was to open my business my plan would become plagued with obstacles. Rather than feeling defeated and giving up miserably, I thought back about my grandmother's laughter. It was remembering her smiles and how she is always in my heart that gave me the encouragement I needed so I pushed even harder through everything challenging. I had to work 112 hours a week. I found I was without support from the ones I would have expected it from. However, surprisingly I did find myself receiving it from the least expected people instead. For that I am very grateful. Shortly after opening I was introduced into a business network meeting which helped me learn how to fine tune my business model which felt exciting. But also I found myself feeling disorganized and inadequate up against others who proved to have far more experience than I. Also in being a business woman and not knowing who to trust, I have found myself teeter-tottering between gigantic leaps forward and just sitting on great new ideas since opening. I am very fortunate to have connected to a handful of people who all believe in me and are all inspired by me which is what ignites my fiery passion. I do have dreams BIGGER than my brains capabilities but it is with both the passionate drive from myself along with the inspiration of others that I will continue to create my brand into a phenomenal success despite any struggle I face now or in the future.
Please tell us about Dreams 2 Reality.
A healthy you consists of the right balance of lifestyle, exercise, attitude, rest and nutrition. Here at Dreams 2 Reality, it is our mission to help you and your family achieve your health and wellness goals by providing science based, trusted information, positive encouragement and continued motivation. The programs and services offered are designed to provide the knowledge and tools necessary to help make a positive difference in the lives of others. I will work with you one on one or in a group to find new and creative ways to exceed your lifestyle goals, strengthen your relationships, create and implement menu plans as well as expand your knowledge of nutrition. When you become a part of our family of dreamers and fitness fanatics you will receive the accountability and support you need while feeling secure knowing that you are not alone. I will meet you where you are and help you get to where you want to go. I offer support to help guide you in areas such as learning to eat healthier without the pressure of having to be perfect at it, getting yourself physically active either in a group setting or individual session, and all in a space where there is a "no judgement" zone that offers a unique personalized touch. I believe it's important to connect deeply with others and I take pride in remembering each person's individual story. Health and wellness is not a one size fits all. And I'm most proud of having the ability to inspire others by infusing them with my passionate energy to help them achieve their individual goals. As we dream together we will make your health and wellness goals a reality. It's those who are committed that see the results. I have had the pleasure of working with a particular woman who is just that, committed to her new found lifestyle goals. And she has seen phenomenal results that even her doctor commented on for her to keep doing whatever she's doing because it's working.
If you had to go back in time and start over, would you have done anything differently?
I would have started earlier! Seriously… I wouldn't change anything because everything leading up to this point got me to where I am today. It's about accepting who you are and where you are and moving forward with laughter and a smile.
Pricing:
Group Fitness Bundles starting at $65 for 3 sessions (more bundles available)
Smart Shopping Adventure $80 (Let's shop together at your local grocery store and I will help navigate you through)
1-1 Coaching Bundles starting at $125 for 3 sessions (more bundles available)
Contact Info:
Address: 45 Dan Road
Canton, Ma. 02021
Website: www.dreams2realityllc.org
Phone: 857-246-0323
Email: info@dreams2realityllc.org
Instagram: dreams_2_realityllc
Image Credit:
Ric Elien
Jean Corrielis
Getting in touch: BostonVoyager is built on recommendations from the community; it's how we uncover hidden gems, so if you know someone who deserves recognition please let us know here.