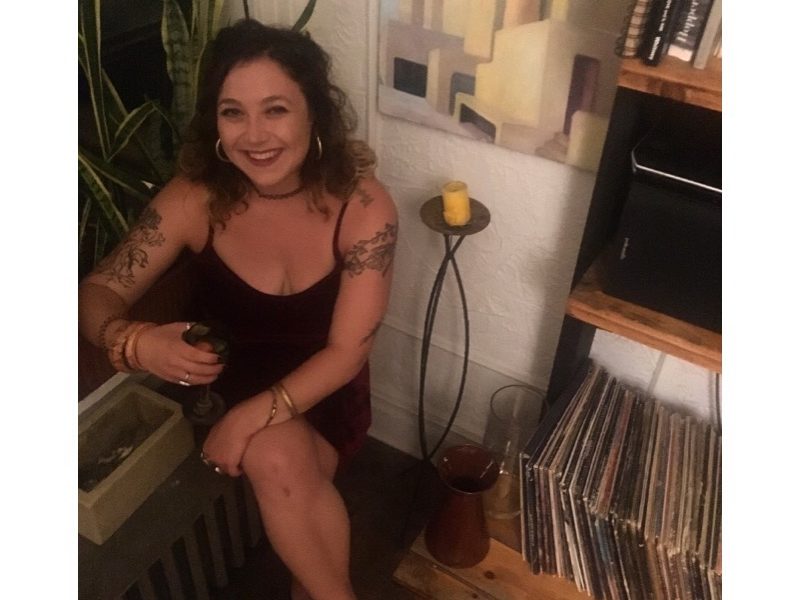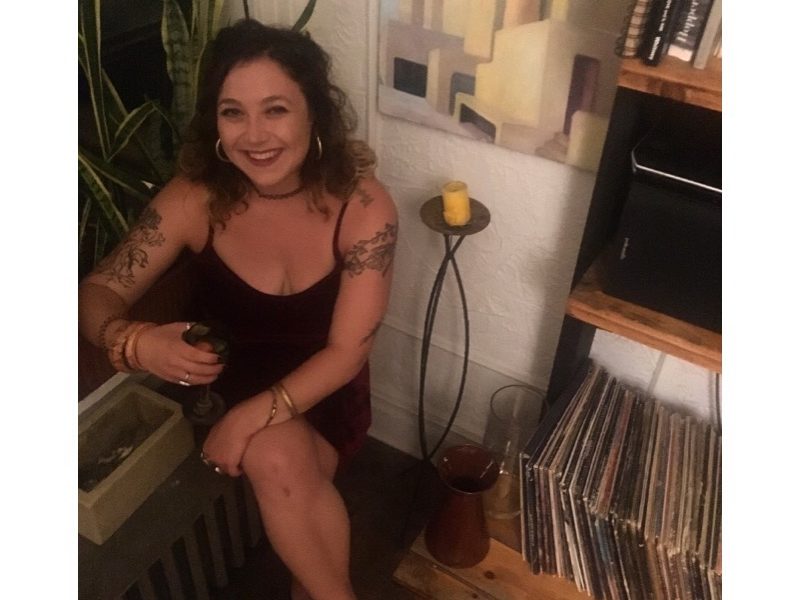 Today we'd like to introduce you to Jennifer Murphy.
So, before we jump into specific questions about the business, why don't you give us some details about you and your story.
Art has always been in my life. Growing up, there was little separation between myself and the arts, I was always encouraged to spend my time drawing, painting, reading, writing, engaging in theatrical play. I took piano and guitar lessons went to art camps, took dance lessons, plays, concerts and was surrounded by a family that appreciates and supports the arts in all different realms.
My Grandpa was an artist and I was lucky enough to grow up alongside him and his studio. His practice was admirable if he wasn't working he was in his studio listening to classical music and producing work. It came as no surprise when I decided to pursue my undergraduate studies at the School of the Museum of Fine Arts in collaboration with Tufts University.
The approach of the Museum School was perfect for me, as we did not have to declare majors we were liberated to create our own experiences as artists. I spent time in the drawing department, experimenting in sculpture and installation but consistently concentrated in printmaking where I found my true love for reduction woodcut and relief printmaking as a versatile base for exploring different mediums.
I was fortunate enough to spend time interning for Don Gorvett in Portsmouth NH in his gallery/studio space, Piscataqua Fine Arts. Don was an excellent teacher and mentor and I feel absolutely blessed to have had that experience as I came away from it approaching my work differently after working so closely with Don in his own practice.
After graduating, I worked at the Museum of Fine Arts and the Institute of Contemporary Art, in their education departments. I started working at Mixit Print Studios as their shop assistant where I was able to continue making work and having critical dialogues around the work which is the kind of community art school provides that I missed desperately immediately after leaving.
I've been teaching woodcut at Maud Morgan and privately to people as well. Additionally, I have been working with an agency called Toward Independent Living, Learning where I manage an art gallery and initiative towards art in a more inclusive, accessible way.
I enjoy working with the individuals living with varying disabilities in a vast number of mediums, as well as hosting community, collaborative art and music events. I am so grateful to be keeping this job as I'm going through graduate school at Lesley University pursuing Expressive Arts Therapies in Mental Health Counseling.
Great, so let's dig a little deeper into the story – has it been an easy path overall and if not, what were the challenges you've had to overcome?
Pursuing humanities has not been the easiest road to take however I truly cannot imagine myself any other way. Staying curious is something you have to be perpetually engaged in. It has certainly been difficult and frustrating to juggle so many different jobs just to stay involved in what you care most about while trying to support yourself in Boston.
My art has absolutely had to take on different modes and mediums due to a lack of funds and recourses. I miss making the work I was making when I was in school and had a studio and endless opportunities at my disposal but it has been interesting to see that what comes out of expressing myself now is still the same subject matter as it was on a different scale, it just looks and functions differently. It's all about accessibility and unfortunately, that is true of the arts on a larger scale as well, I think everyone would benefit from the art world having more intersectional, accessible entry points.
In times of doubt or stress, I have found it most beneficial to just take care of myself and continue insisting on myself, it's easy to lose sight of why we do what we do, our passions often times are the first things to get pushed to the side when we get overwhelmed with life but it is indeed those very passions that make us who we are. There have been countless times since graduating where I have had no idea what I'm doing or how I'm going to get to the next step but I just know I'm going to get there.
It really has been about resilience in honoring and trusting myself to recognize and optimize my strengths fully. I have trust in the process and sometimes that is what carries me. I once had a mentor tell me to strive for nothing less than amazing myself, to always do what is right for my soul and to believe that I know what that is. The ability to call on mentors and networks has been incredibly beneficial to me, that connectedness is another aspect that helps me stay true to myself and my practice, the urgency in staying involved and participating is crucial.
We'd love to hear more about your work, your approach and your focus, etc.
My approach to teaching printmaking is to excite people, it does not actually matter to me what people end up making in class as long as I've been able to inspire them through a medium that lends itself in so many different directions. My favorite thing about a woodcut class is the breadth of work that comes out of it.
My goal while working with disabled populations is to emphasize the power of being tactile and physical with the work, there is always some aspect of a material, medium or process that can work whether it's altered it to accommodate people's needs or not, there is no conventional way to make art, it truly can be for everyone.
Is there a characteristic or quality that you feel is essential to success?
Using my femme identity as a lens to scrutinize society via my personal narrative, I use my printmaking skills as a base to experiment with merging the tactile aspects of woodblock printmaking with the immersive energy of installation art through sculpture to prompt discussions around gender inequality. My work is rooted in decontextualizing traditional printmaking through exploring different textile and fabric materials by creating installation realms where the environment of the space leads you through the work.
I print reduction woodcuts on objects that are overtly feminine, "craft" oriented, to speak to the oppression that femmes have faced over the years that often include sewing and yarn work to overemphasize societies assumed "women's role". The work addresses the notions and connotations of what it means to be a woman in a man's world by the deconstruction of what is habitually expected of women, and thus what it means to feel safe and comfortable while evolving through the stages of trauma and recovery. I am trying to bring forth the roots of intersectional feminism in a way that questions gendered thought altogether.
The transparency and frailty of the materials used in contrast to the aggressive nature and subject matter of the printed elements speak to the delicate nature of the inner stages of this growth and rebirth while also allowing the viewer to interact with the work by being able to see through different aspects of it to the next. Creating an installation space that completely alters the viewer's senses, a space existing autonomously from common perception. This is meant to be a space of extreme tension by bringing forth the beauty in deconstruction.
This is where materiality and subjectivity fuse together and against one another as the functionality of the work comes into question. Trying to survive in the current political climate of America, it is imperative to consider the varying constructs of femme identity through methods of coping with anger and outrage resulting from western patriarchy. Questioning the constant intolerance, horror, and violence, how do femmes maintain their motivation to combat oppression in the wake of perpetual exhaustion due to stagnant societal progress?
I truly believe that issues arising out of gender identities are an emergency that deserves attention, which is why I am dedicated to making work that demands its discussion as to really question what it means to be an assigned gender and how it feels to cope with gendered violence. There is no single attribute to success, however staying true to myself and my process has been the most beneficial part of my journey.
Contact Info: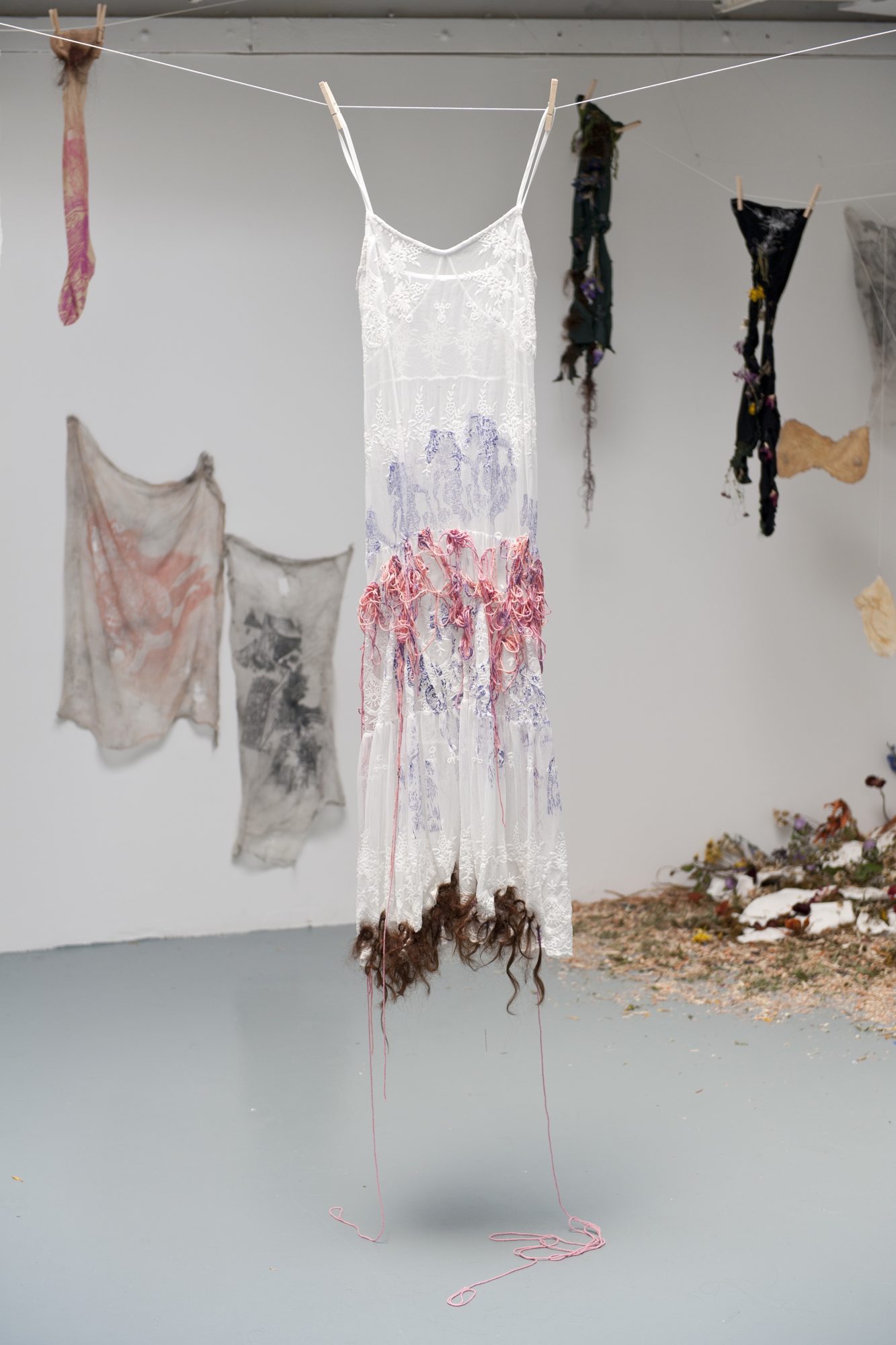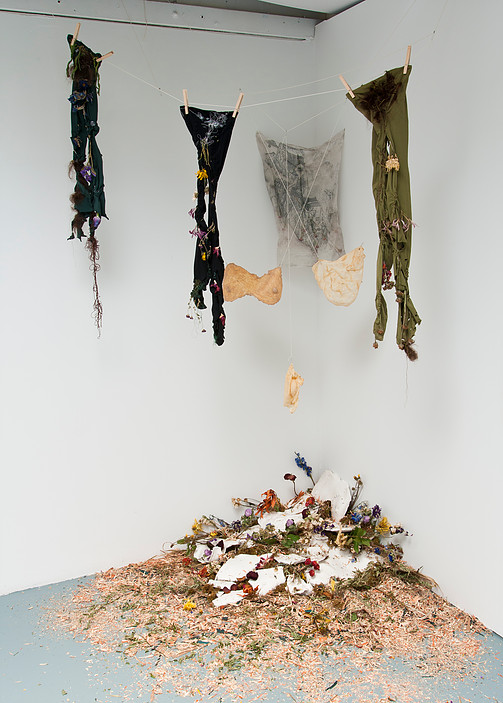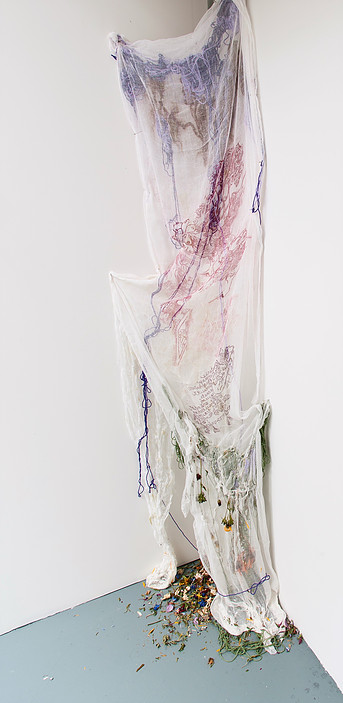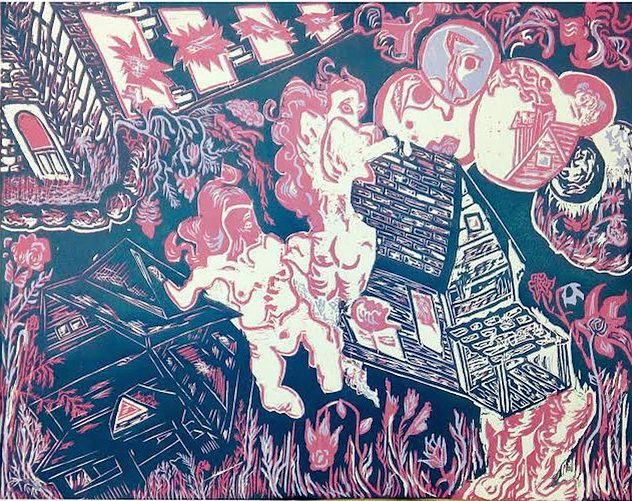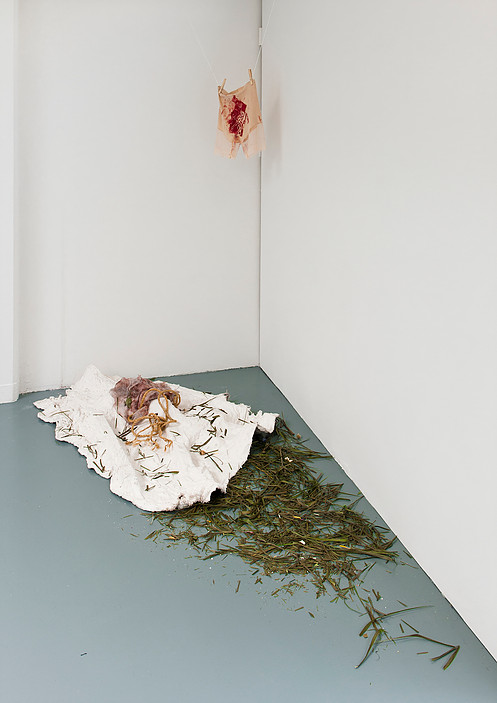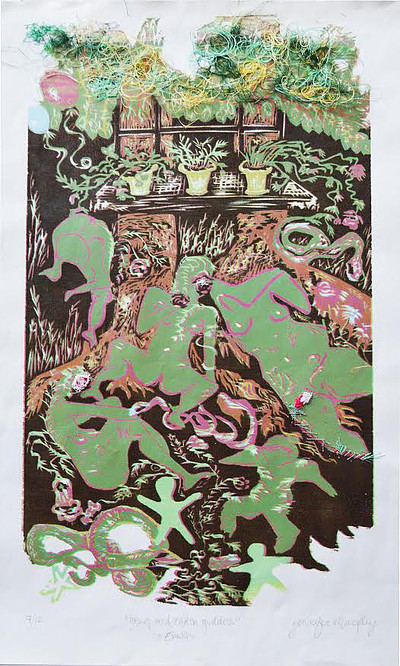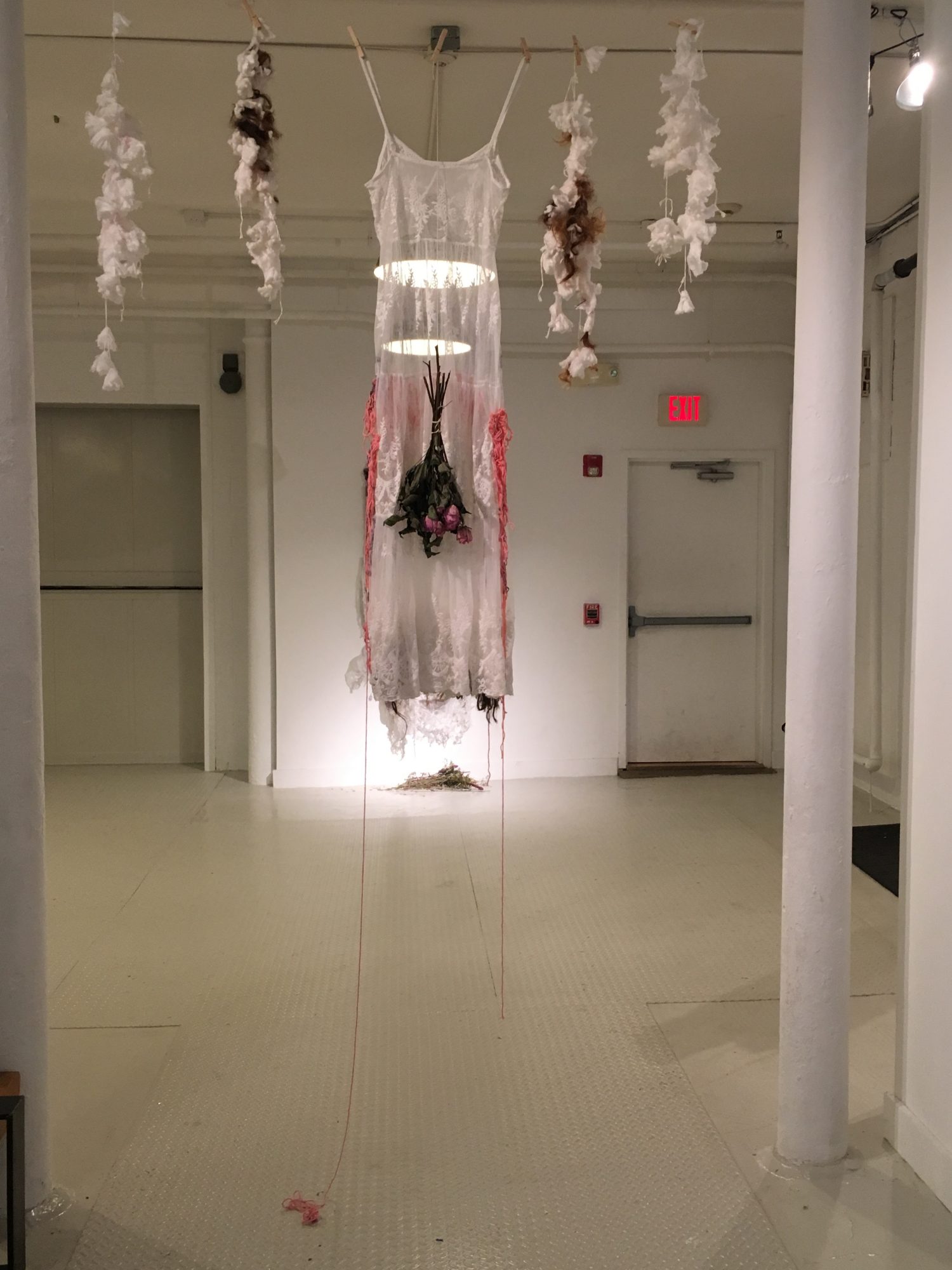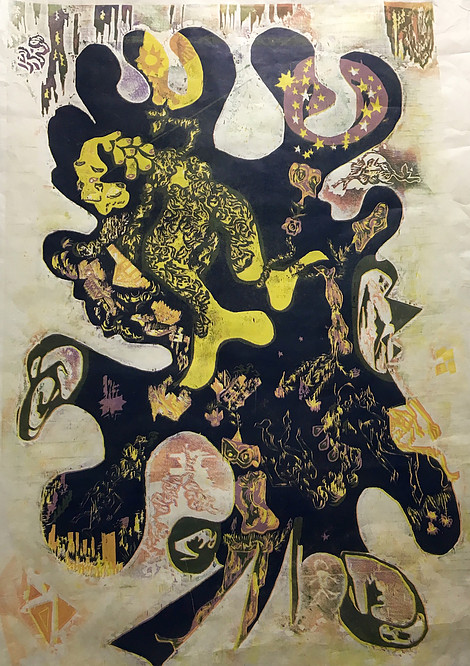 Getting in touch: BostonVoyager is built on recommendations from the community; it's how we uncover hidden gems, so if you know someone who deserves recognition please let us know here.