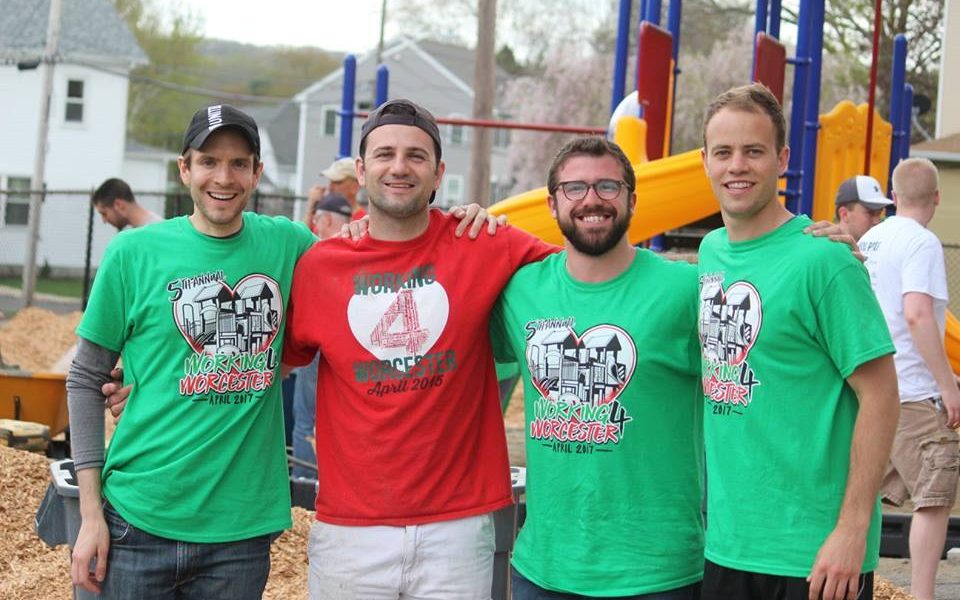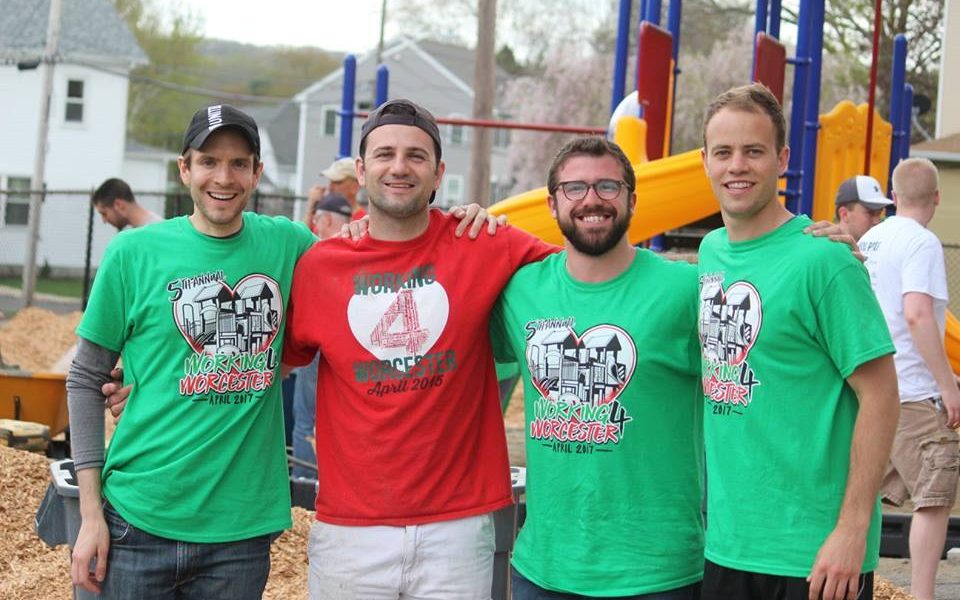 Today we'd like to introduce you to Jeffrey Reppucci.
Jeffrey, please share your story with us. How did you get to where you are today?
As a college Junior, my roommate and I were shocked to hear that the city we had been living in for 2 years was the 2nd largest in New England. The stat jumped out to us because we realized that we had not explored the community beyond the College of the Holy Cross's gates, really at all, with the exception of a few favorite restaurants we enjoyed when our parents came to town.
As a hockey player, I have always loved and felt a deep connection to the world of youth sports and recreation. A drive around the city in September of 2012 revealed to us a vibrant community, but many dilapidated play spaces at schools and public parks. The idea for Working for Worcester was born, and the next thing we knew, we were jotting down notes to see if we could get our teammates and friends to join us in an effort to build a playground at a local schoolyard.
Fast forward through a wild 9-month campaign to raise funds, build stakeholder consensus, recruit volunteers, and learn how exactly one builds a playground, we got to Working for Worcester Build Day 1 on April 20th, 2013. The day featured 700 volunteers converging on 12 sites to invest $60K, mostly raised from local corporations, in new playgrounds, schoolyard basketball courts, community gardening beds, and even the renovation of an old storage room into a multipurpose dance and fitness studio at a neighborhood youth center. The first year was exciting, frantic at times, fueled by sheer passion and the cultivation of great community partnerships and relationships.
Local contractors stepped up to guide the technical execution of the projects, while area business leaders got involved as mentors and coaches to help us learn how to market, fundraise, brand, and operate a company. At the end of it the non-profit that we started, by way of a few books and e-articles like Non Profits for Dummies, humbly in our dorm room, had taken off into a community project with serious potential. The real work set in when we arrived back to campus for our senior year: how do we grow and improve the project, in all aspects, and how do we make it sustainable.
Being a complete college student-run, volunteer non-profit organizations, we had to figure out how we could institutionalize the business of our project. We built an org chart, complete with departments and executive leadership roles for the students who would succeed us. We created an online RFP to ensure more schools and neighborhoods could engage with us and seek out a partnership for site projects. We launched an Advisory Board to formalize our relationships with key funding partners and city officials, and we started recruiting for talented college students at both Holy Cross and other area universities.
The project doubled in size for its 2014 build day, and we laid the foundation for the organization, which is now in its 6th project year, been featured on NBC Nightly News, received numerous awards for impact and social entrepreneurship, and has delivered more than 100 site projects, including more than 15 new playgrounds, invested ~$1mm into recreation infrastructure across the city, and mobilized more than 5,000 volunteers to participate in the annual Working for Worcester Build Day.
Great, so let's dig a little deeper into the story – has it been an easy path overall and if not, what were the challenges you've had to overcome?
We have had to work through all sorts of bumps and challenges along the way. Even this year, being the 6th consecutive year of the project, we still deal with the complexities of each year's service day and site projects, as well as organizational areas of improvement. This experience has taught me that sustainability is everything. It is the ultimate challenge of any business or program, the ultimate measurement of success.
In the early years, the struggles were a very steep learning curve and lots of missteps along the way to finding the sweet spot of the project in terms of effective fundraising strategies, the right student leaders, translating "how-to" youtube videos for installing basketball hoops to well set hoops at our schoolyard court projects (Thank you Consigli Construction and your amazing team!!). The bumps in the road were all the operational nuances we needed to learn fast to make it happen by our first April project day in 2013.
Today, we have these things somewhat down. The partnerships are fantastic, the construction capacity of our one-day builds have gotten to a whole new level in terms of the size and quality of the projects. The systems are now in pretty good shape, but the big challenges of sustainability and growth are something we work through every day. The student leaders this year are amazing with this. Our market is college students, keeping them engaged is hard, and the types of events and messaging that worked to get kids at various schools excited in 2012 are very different today in 2018.
The organization is committed to staying nimble and working through new challenges to find the best ways to communicate what we do, keep participation of volunteers and sponsors growing, and finding inefficiencies to improve. One of the biggest challenges for the project and I understand this is the case for even major corporations, is personal. Keeping talent involved, mentoring underclassmen to take on leadership roles as seniors, keeping alumni of the project engaged in that process… all things that we need to deal with every year to keep the project going and getting more playgrounds into our cities neighborhoods.
The bumps and missteps are what keeps us growing and getting closer and closer to sustainability for the next year's project and so on. The entrepreneurship of the project is still very much alive, and we welcome the bumps in the road each year to keep us sharp and adapting.
There have been big bumps of course over the past few years, key students graduating and leaving the area, losing funding, construction setbacks, etc, but we get through them because of the amazing stakeholder coalition the project has. Worcester is amazing like that. People get involved and our community's leaders have been accessible in a way that I have not seen in many other places.
Alright – so let's talk business. Tell us about Working for Worcester – what should we know?
We organize and execute an annual Build Day, which mobilizes 1,000 volunteers – college students, professionals, families – to community sites and schools, building playgrounds and other recreation infrastructure to support youth development in Worcester. We are completely college-student and volunteer-run, which we use to our advantage, keeping overhead extremely low and focusing every year's fundraising campaign on our project sites each spring. We have an extensive stakeholder network and committed advisory board. Working for Worcester is a coalition, supported closely by area corporations, small businesses, city officials, trade professionals, neighborhood groups, and other non-profits.
Punchline, we build playgrounds and rec spaces for kids and families. But we also have a sort of secondary mission that we are extremely proud of. That mission has to do with contributing to a stronger relationship between the city's college students and residents. We are really proud that thousands of college students have gotten off of their gated campuses to explore the dynamic, diverse neighborhoods of the city and build lasting relationships. We have had a few dozen project organizers graduate and choose to stay in the city, taking jobs at businesses and non-profits that they met through Working for Worcester.
Is there a characteristic or quality that you feel is essential to success?
One of the values that the organization embraces in every aspect our work is aggressive humility. As an upstart venture, we could not afford to not be very forthcoming about the fact that we had never done anything like this before. We made a list of all the things we didn't know and were not shy in seeking mentors and advisers, going as far to recruit operational partners in the areas where we had the steepest learning curves. Worcester answered!
Thanks to many grassroots and grasstops leaders' coaching and partnerships, we were able to problem solve through challenges and build capacity for things such as fundraising, volunteer recruitment, good back-end administration, construction, etc. Still to this day, the students use their youth and enthusiasm to keep asking for support and learning from mentors.
Another part of aggressive humility that we embrace is the mentality that every donation and every volunteer is not something to take for granted. We try to make gratitude and humility big parts of the way the students get trained to lead the project and the way we represent our work and partnerships in the community.
Contact Info: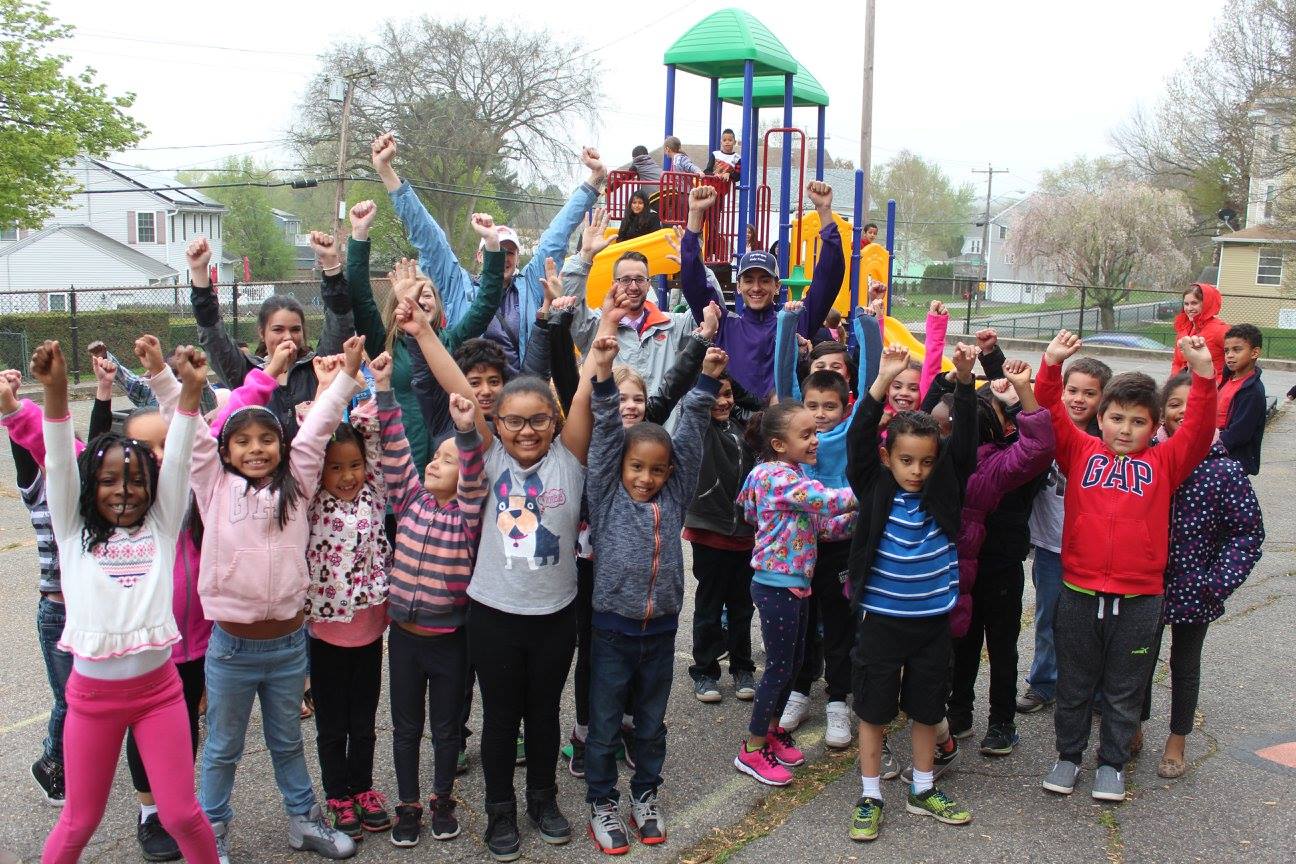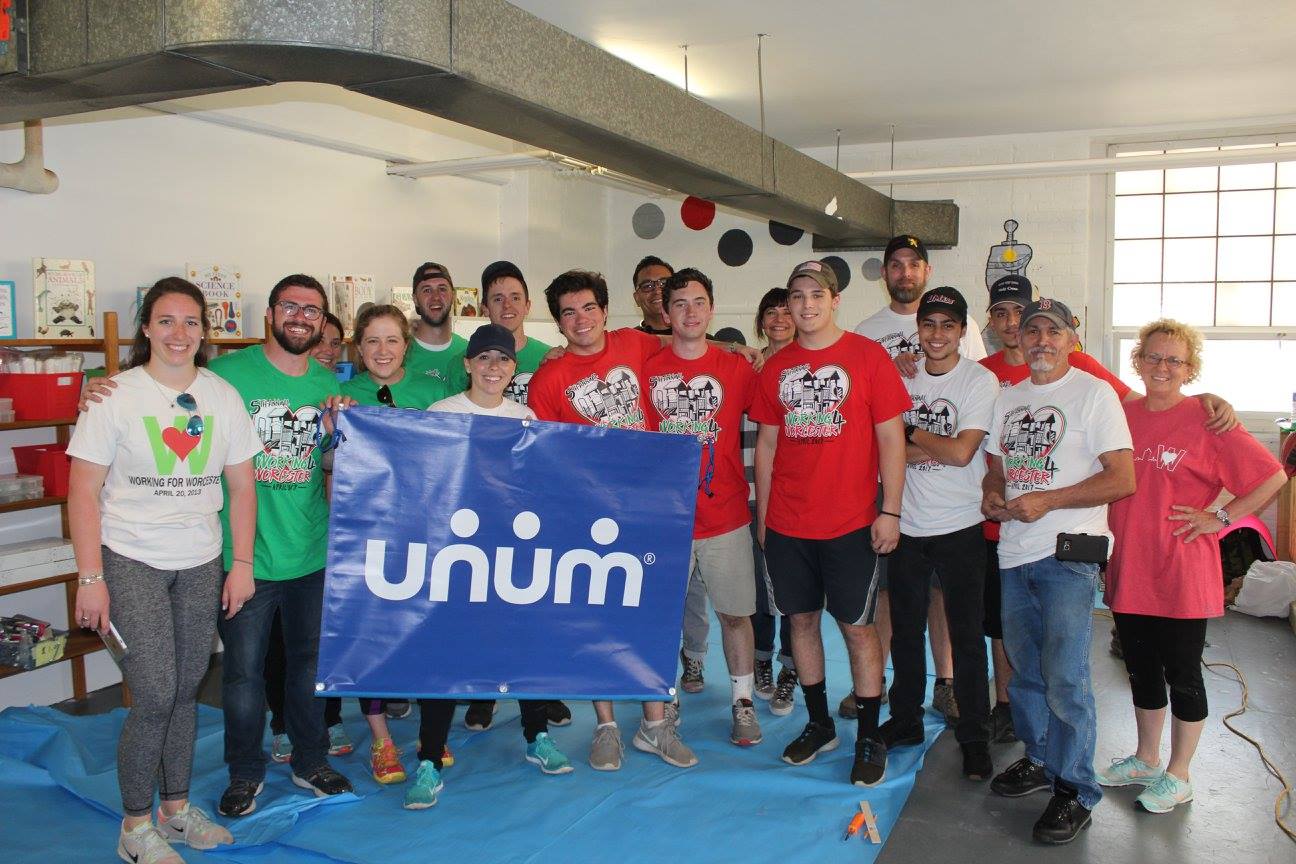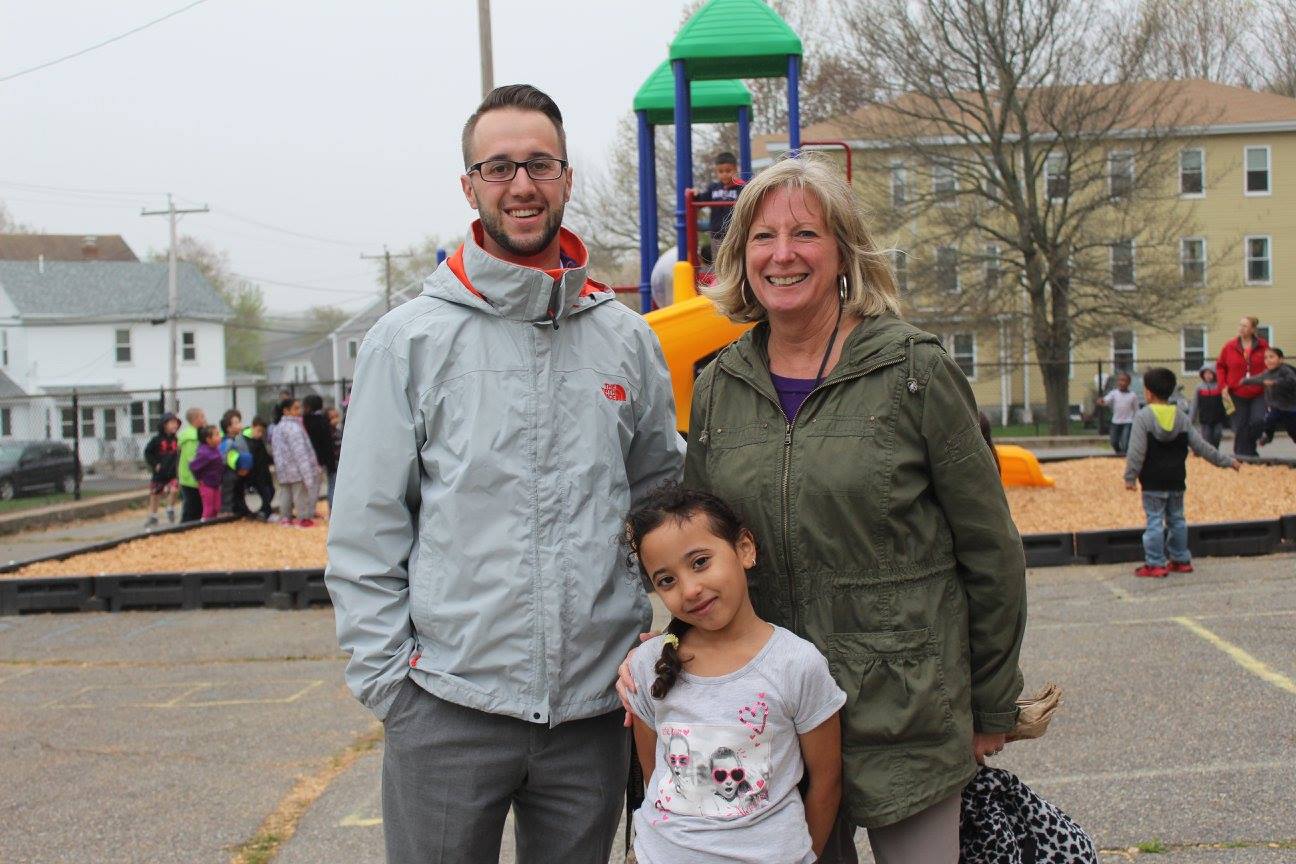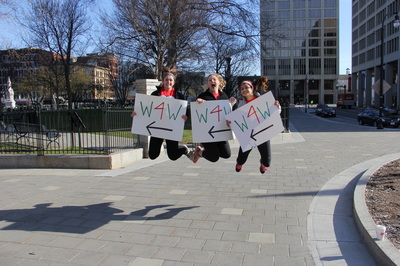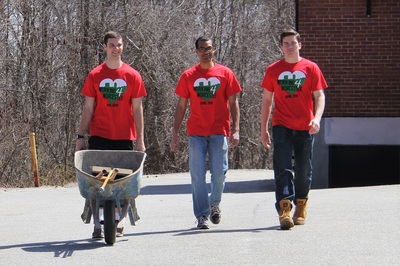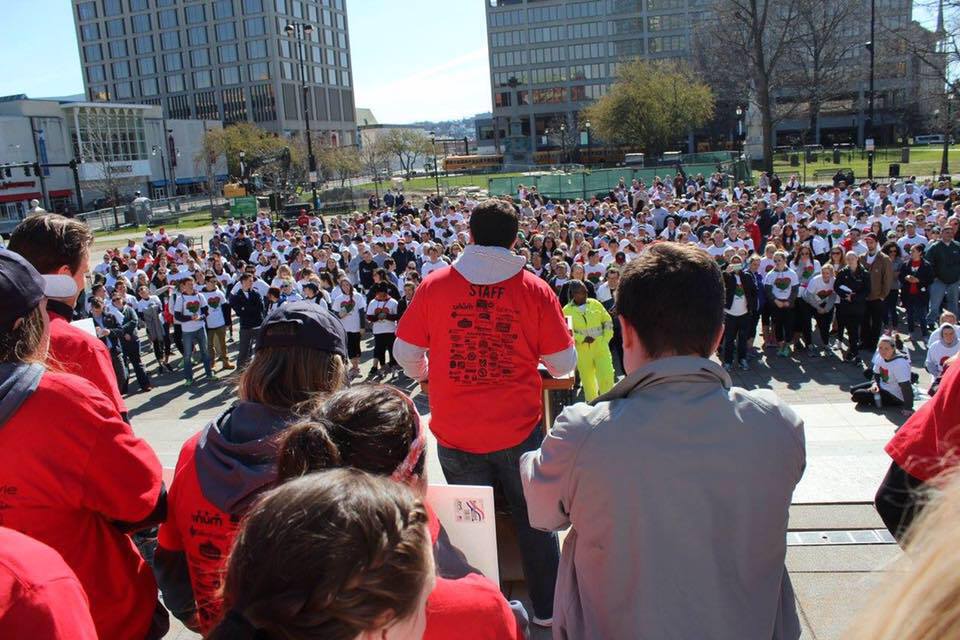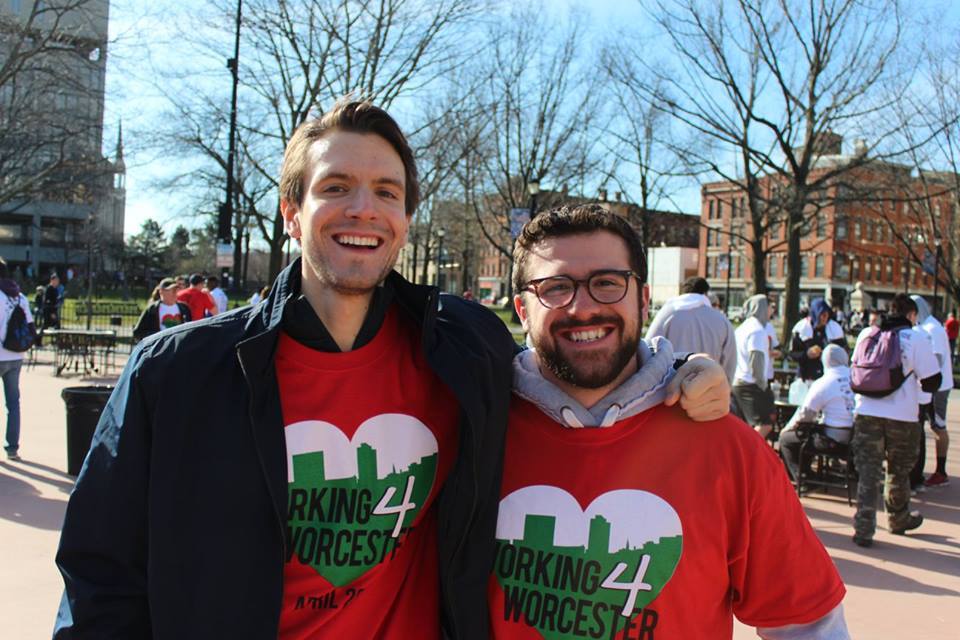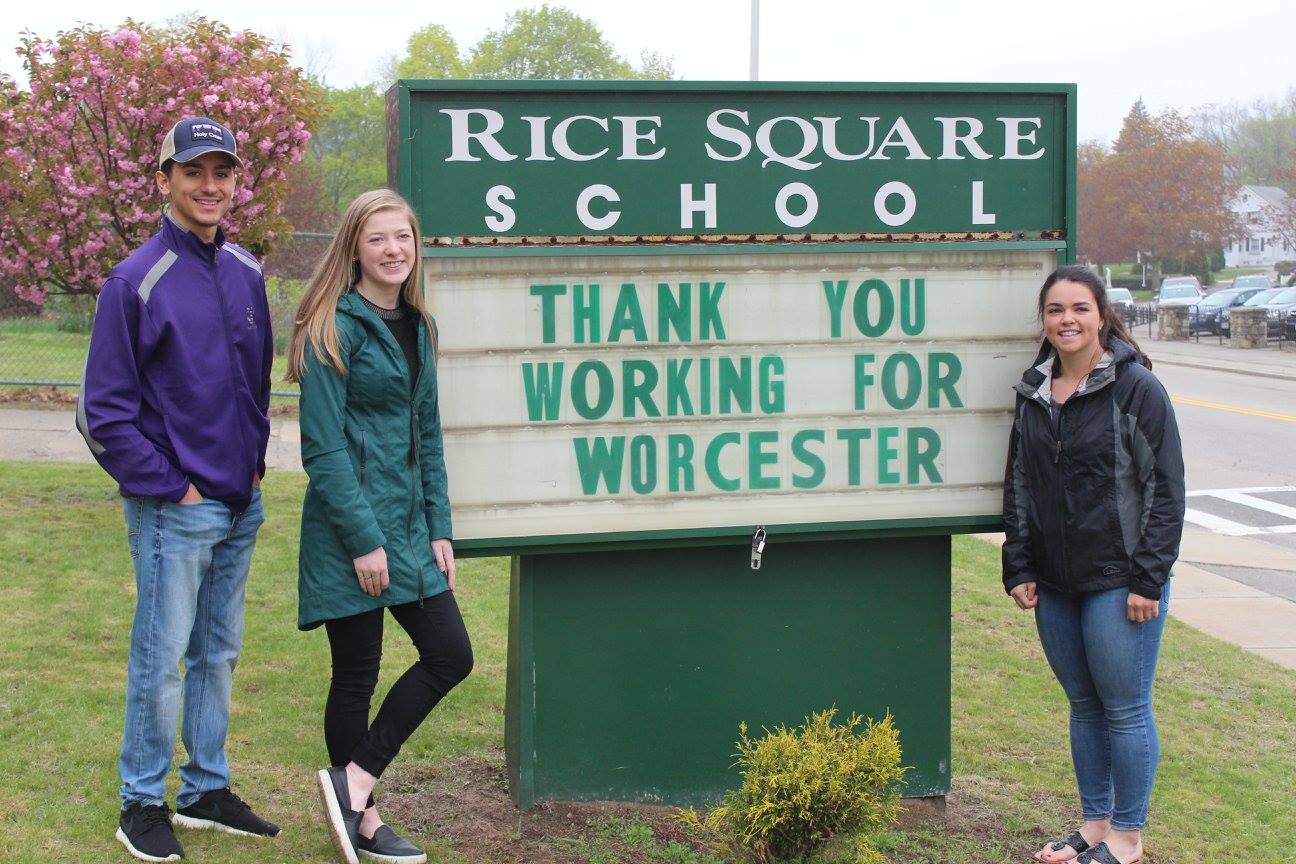 Image Credit:
Tim Garvin
Getting in touch: BostonVoyager is built on recommendations from the community; it's how we uncover hidden gems, so if you know someone who deserves recognition please let us know here.