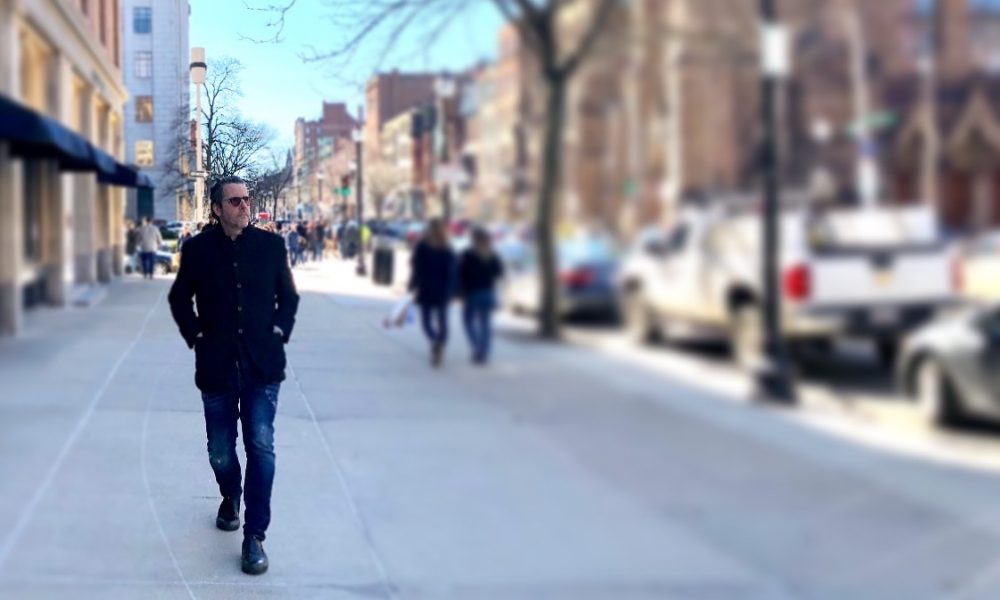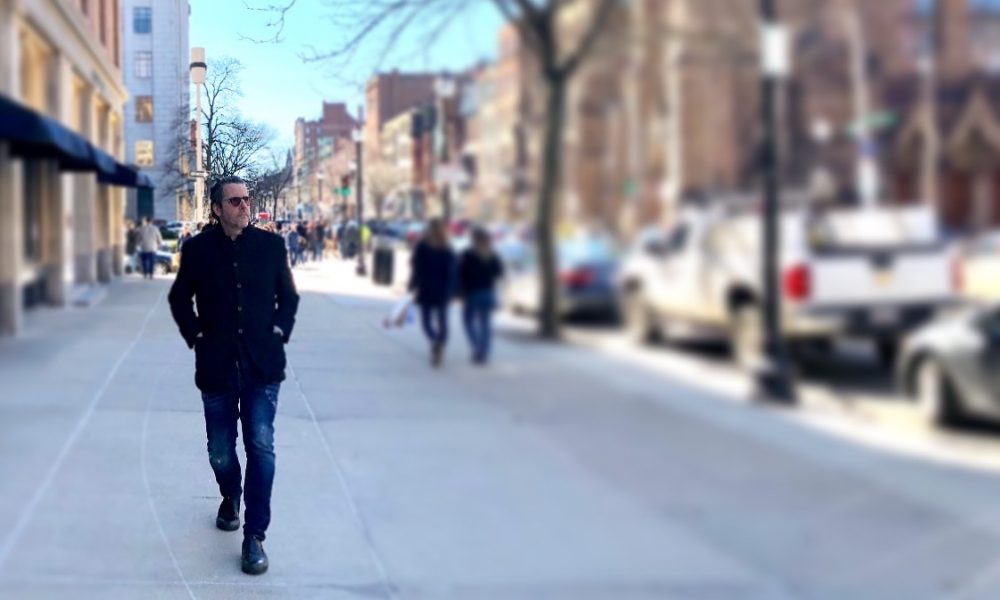 Today we'd like to introduce you to Jeffrey Dauksevich.
Can you briefly walk us through your story – how you started and how you got to where you are today. You can include as little or as much detail as you'd like.

My career started in the mid-nineteen eighties, when the hairdressing industry was in a state of transformation. Agencies were forming in New York representing the best and brightest creatives from around the world and I happened to be in the right place at the right time. Originally my interest was to get involved in photography, but by pure chance I scored a hairdresser's assistant position and found myself working photo shoots and shows with the very best in the industry at that time. That period provided me a distinct advantage in the salons I would eventually work in, because I would bring a completely different skillset and point of view to the teams I would join and ultimately the clients I would create looks for. I quickly developed a reputation for my approach to haircutting, which was more collaborative, design based and a bit more fashion forward. The photography I was doing to get my work noticed was very different from what was happening at the time, and It wasn't long before I was scouted by a west coast company that placed me in a position of doing hair on stage with an elite group of style experts. The function of these shows was to inspire creativity and introduce new products to the professional hair community. That was when I learned how larger hair companies formulate presentation and execute production, which opened a lot of doors for me. I gained invaluable knowledge and insight into a deeper side of the industry, which would serve me in ways I could not have imagined in the years to come.
After more than a decade of advancing my creative and technical skills, as well as developing a more formal understanding of business, I opened Umi Salon in Boston in 2000 with the intention of building a team of young, A-level stylists to create looks for the city's top business professionals, tastemakers, students, and anyone who wanted a more forward-thinking approach to their salon visit. The core team was myself, my wife, who at the time was a highly respected salon and editorial stylist, and our close friend who we had known since starting our careers who was a self-taught stylist with an incredible eye for style. Together we developed a system of haircutting for new apprentices to learn and follow, produced our own creative collateral, and eventually designed and produced our own full-scale product line. The workload was relentless, and we executed these ideas without investors or external guidance. Not spending a single dime on advertising, we quickly got noticed by the most influential style editors in the country and we were off and running. It was a massive success and earned international acclaim. No other Boston salon has earned more honors and awards before or since. It was a truly brilliant statement.
My first major project burned very brightly in the years to come, and eventually ran its course, as all things do. Outside factors, including the financial crisis of 2008 and the emerging dominance of digital culture/social media, changed the landscape not just for my business vision but also the entire industry. As I could see that this would not be a temporary set of conditions, I started planning a new direction around the end of 2010. I felt the age of salons as I knew them had run its course. I could especially see this playing out with the major product companies, as they were inverting their business strategies, undercutting salons they appeared to support while end-running customers through various forms of new media. I was convinced that salon retail and quality education, the key components which were a major factor of financial support to salons, was rapidly eroding away. Although democratically and stylishly, very definitely.
In 2011, I began dedicating more time to consulting luxury hair brands, salons and stylists around the country as a way of looking even more closely at the state of the industry and where it might be heading. I was well aware that I wanted to start a completely new project and needed to get my brain working in a different way, so that when I did eventually start the next chapter, I will have had some different experiences and hopefully a better understanding of its context. It would be four years before all the elements would come together and line up perfectly to execute my current project, which is known as JSD Studio, where I work every day with my team.

Has it been a smooth road? If not, what were some of the struggles along the way?
I believe if the road you're traveling is smooth, you're probably not learning anything. The path can be as shallow or as deep as you make it. It is entirely the responsibility of the individual. The deeper you go, the more you test and challenge yourself and those around you, the rougher the ride will be. If you make it through to the other side, the more meaningful lessons there are to share with those who earn your trust.
I've been very fortunate to have great support throughout the toughest periods in my career. The greatest gift is that I'm still in touch with some of my mentors, as well people who I've trained and helped along the way to form their own careers, some of whom have become prominent salon owners and well-respected stylists around the country. Those relationships mean more to me than can ever be expressed.

Tell us about your business/company. What do you do, what do you specialize in, what are you known for, etc. What are you most proud of as a company? What sets you apart from others?

Although our business specializes in personalized haircutting and color design services, there is no resemblance to what is widely accepted as a "salon" format. The vision for JSD was to remove all the expected elements, presenting a modern, open atmosphere designed to properly receive the well-seasoned client who sought a more considered, one-on-one approach to their hair and total look. There is no front desk, no ringing phones, no annoying "service" staff narrating predictable scripts, no stifling hierarchies, no specific brand presence. The studio feels and operates more like a private club. Clients arrive to their appointment with the team exclusively dedicated to them. We arrange for personal preferences ahead of time and can accommodate just about any guest request. Preferred magazines, custom music playlists, lunch requests, makeup service, product orders, special events, heightened privacy for VIP's – whatever is required to produce a moment in time for the client to enter an environment that is entirely their own. Our location provides an incredible view overlooking the first block of Newbury Street, which is calming and beautiful.
I'm most proud of our independence. The team is small, dynamic, intelligent and committed to pursuing and preserving our own service concept and creative direction, allowing us the strength and flexibility to deliver something truly unique for our clientele.
What lessons have you learned? If you had to start over, what would you do differently?
My grandfather opened the first barbershop in Boston's Parker House Hotel in the 1920's. He was a classic Italian barber and a well-respected businessman in the community. His sons followed suit and become highly successful salon owners in and around Boston throughout the 1960's and 70's. I would eventually find myself in these strangely kinetic environments as a youngster observing the goings on and briefly making a bit of money sweeping and cleaning. I cannot recall one moment when I ever thought I would become involved in the hair industry.
I grew up in a house of musicians in a suburb outside of Boston. My father was a very well-known Big Band/Jazz musician and my brother a brilliant drummer, so the house was always resonating. I learned scales, tone and pitch before I learned to ride a bicycle. By the time I was entering my teen years I had learned many instruments, but became more fascinated with tape decks and recording equipment. I eventually transformed the basement of my house into a recording studio and spent most of my free time making recordings of whatever my friends and I were writing, which was more ambient noise than real music.
After high school in the early 80's, I led somewhat of a double life studying Physics at Northeastern University while pursuing music and photography. MTV had really taken hold on my generation and I was involved in a couple of bands around Boston and becoming seriously interested in recording and production. I became obsessed with learning how club shows, concerts and runway shows were produced, making as many meaningful connections as possible to really learn what was behind the surface layer of the finished presentation. By the mid 80's I ended up in New York in pursuit of an assistant position doing absolutely anything as long as it was with the creative set.
Having shaped my career from this backdrop, I can't say I would have done things very differently. I've always approached my interests and challenges with careful study, looking to my instincts for direction. Perhaps I would have been kinder in some situations. In others, perhaps not. Ultimately, if I had to start over, I would very likely find myself in an entirely different place than I am today.
Contact Info:
Address: 36 Newbury Street, Boston
Website: www.thejsdgroup.com
Phone: 617 943 5531
Email: info@thejsdgroup.com
Instagram: jsdstudio
Facebook: JSDboston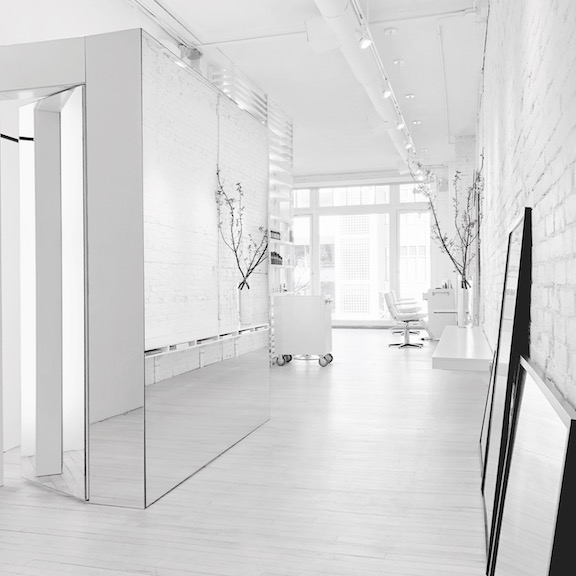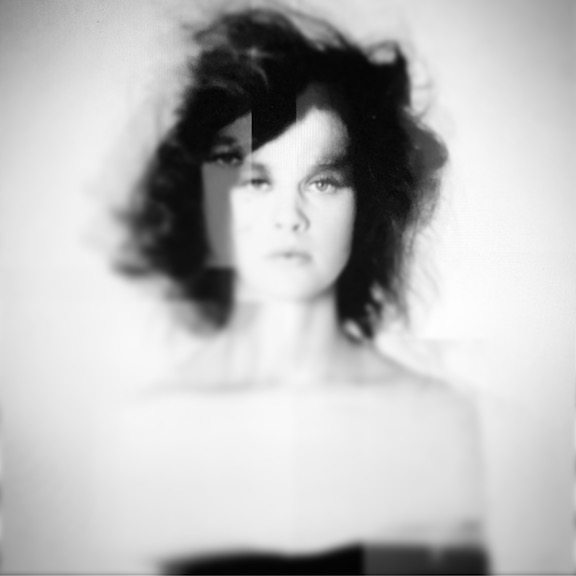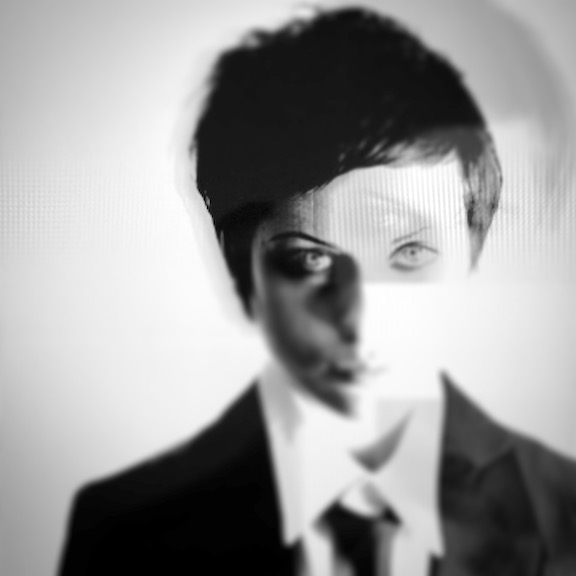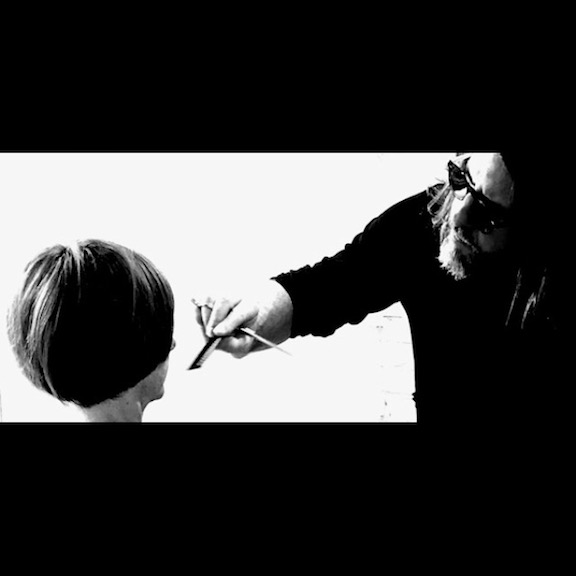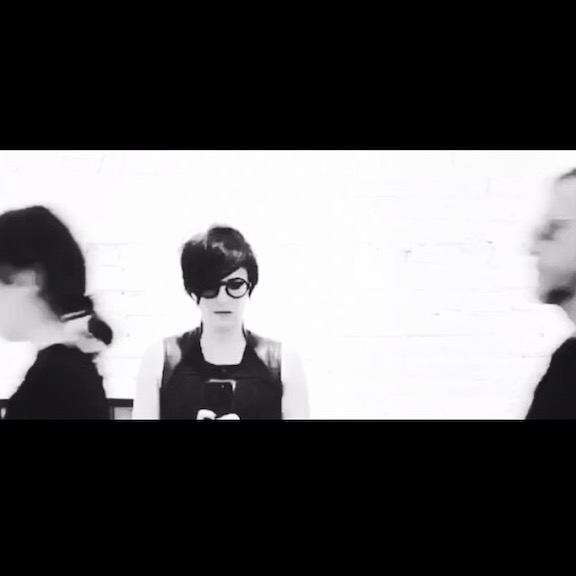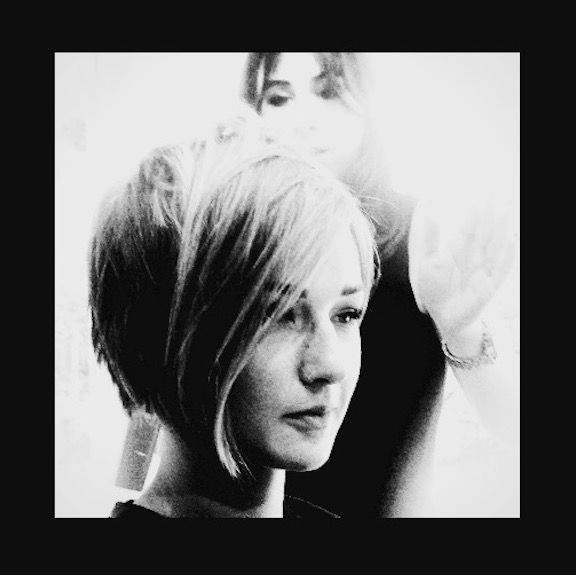 Image Credit:
Janee Lookerse
Getting in touch: BostonVoyager is built on recommendations from the community; it's how we uncover hidden gems, so if you know someone who deserves recognition please let us know here.