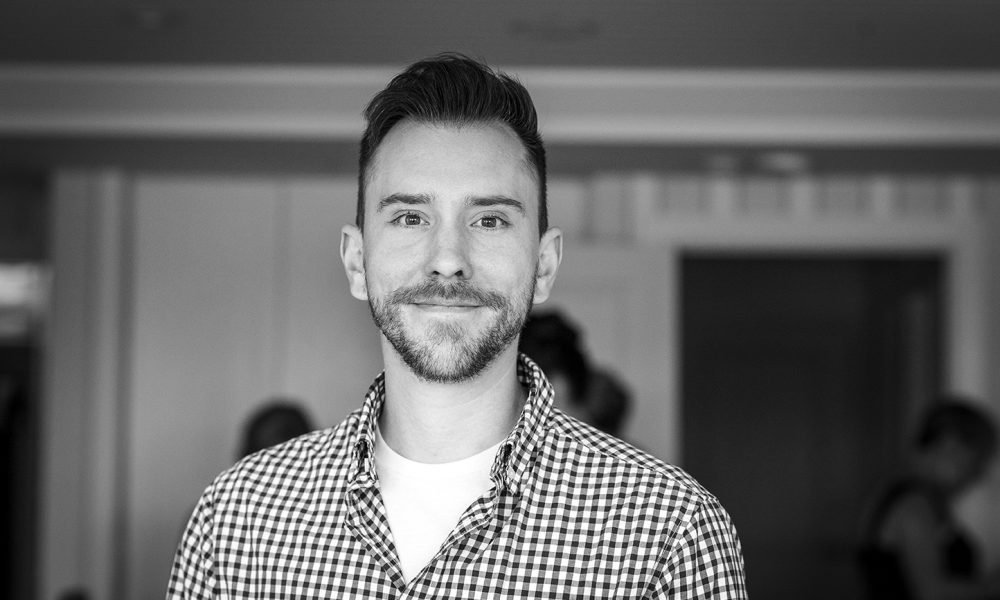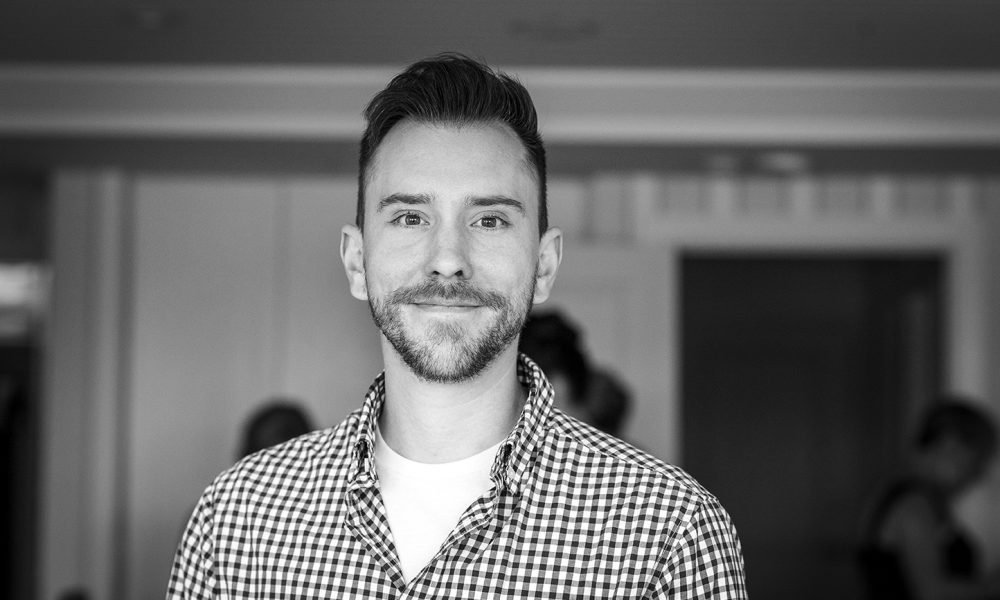 Today we'd like to introduce you to Jeff Cornell.
Jeff, let's start with your story. We'd love to hear how you got started and how the journey has been so far.
I graduated from Franklin Pierce University in 2009 with a major in media production and film editing. I moved to New York City immediately and lived there for the next 7 years of my life. While there I worked on various projects such as the Paramount Pictures movie, "Morning Glory" starring Harrison Ford and Rachel McAdams. I also was the lead assistant editor for a big documentary called Crowning New York that was for the Smithsonian Channel and the Discovery Channel that documented the final stages of rebuilding One World Trade Center. I also worked in the post-production department for MTV's hit reality series, 16 & Pregnant and Teen Mom 2. Other networks I worked for included CNN, Bad Robot Productions, and Troma Entertainment.
Over those 8 years, I felt the ups and downs of being a freelance editor in the film industry in one of the most populated cities besides Los Angeles. There were times I was unemployed for months because this industry is really about who you know. You can't just go on MTV's website and apply to be an editor… you really have to know someone. I was fortunate to have made a successful career while there but dealt with a lot of stress. I slowly realized what a difficult and negative industry it was. I realized that it wasn't all fame and glory like most people think Hollywood is. It's a very competitive industry and sadly, a very greedy one.
Of course, there is a lot of good things in the entertainment industry, but I started to sense a lot of negativity which was affecting my work. I started to feel that everything was about money and money only. It's a no-brainer but a lot of these reality TV shows hold no value. They only want to show the drama and nothing else. It's a big pretend to show that people buy into. The media only wants to show the bad things, never the good. That goes across any medium such as films, TV shows, news, etc. Eventually, I became unhappy. Sure, it's great to tell someone you work for MTV but if that was the only reason I was in it then I had to make a change.
An old high school friend of mine reached out in 2012 about having me film her wedding. I had never filmed a wedding before and had only attended maybe two in my lifetime? I had my own gear so I agreed and asked one of my college friends, Frank, to do it with me. The entire day was great! I was surrounded by constant happiness, joy, and love. Even though I knew a lot of people there, by the end of the night I felt like I was family. When I started looking through the footage I thought to myself, 'Wow, I have some really great material here.' I took all the knowledge I had from working on actual movies and TV shows and putting it into the editing of my videos, which stood out compared to others.
Fast forwarding a bit, the bride and groom absolutely loved the videos just as their friends and family. With that wedding, it led me to another one later that year and a 3rd later. Over the years we started getting more and more. Since then, I moved back to CT with my now wife, Meghan, in 2016 and decided to go at this full time as a wedding cinematographer. I am now extremely proud to say I book 35-45 weddings a year.
Has it been a smooth road?
It has definitely not been a smooth road! When I moved back to CT in 2015, I told myself I was really going to do this. I told myself that life is too short to do something you hate, especially when it comes to your career.
Starting your own business is quite daunting and scary! If this was the only job I had, then I knew I was responsible for making my own money. I wasn't going to get a check every single week or every two weeks. I don't get bonuses. It's funny because doing what I do now is technically still freelance work! So there are times where I go weeks without any signings! Nothing is ever guaranteed and you patiently wait for that next inquiry to pop up in your inbox. You can't ever be 100% sure that you're going to book a full season a year before. Of course as you get your name out there more you get more traffic, but still, nothing is guaranteed.
I've been doing weddings full time now since 2015 and I think the hardest part for me is balancing life and work. As a wedding vendor, I'm basically working 24/7, 365 days a year. When the weekend comes, I'm doing 1-3 shoots almost every weekend during the popular times of the year (April to November) Some months I do 5-8 weddings! So, it backs up. I edit 10-12 hours a day Monday through Friday and sometimes Saturday/Sunday if I'm off, but if not, I'm editing all week and then filming for 8-12 hours on a shoot. When I get home and wake up the next day, I go right back to editing! Of course, I love it, but it is work and can really overwhelm you at times.
Some days it's hard to take the day off because there is always something I can be doing. Some jobs, you clock in and then clock out and that's it. I stay clocked in every day, all day. The work doesn't stop when the shoot is over or the edit is done. Our society now revolves around social media. I'm not big into social media, especially as I get older, but it's how you get your name out there. It's the best free advertising! I use my Facebook page a little bit, but the real attention I get is from my Instagram account. I've even booked weddings because a couple found me on Instagram!
So, I have to be posting at least once a day to keep my name out there and for potential couples to notice me. It may sound easy to post a photo but you have to think of a catchy saying, hashtags, etc. If I'm not on social media, then I'm always on my email account. I pride myself on being incredibly responsive when I get a new inquiry. I respond within minutes if I am able to. If not, I'll respond from my phone saying I saw their message and will email them back when I get back to my office (which is conveniently located about 20 steps from my bedroom!) So, there's always work to be done! Updating your website, working our advertising, social media, editing, phone calls, emails, meetings, planning, prepping gear, etc! If I'm not on social media and email, then I'm editing! If I'm not editing, I'm filming!
Some days it's hard to turn the computer off and have a day to myself because of all the editing I have to do, but I'm getting better at it. The most important person is yourself. Some days I really have to step away from the computer and relax. Like anything, if you overwork yourself then you get stress and stress cause negativity. I never want to feel like I'm not good enough so some days I have to turn the computer off and do something else, and then go back into it the next day with a clear head and a relaxed mood. Over the years I've gotten really efficient on balancing editing and filming with my personal life. Luckily, my wife is incredibly supportive of me and has always wanted me to be happy!
We'd love to hear more about your business.
We are a cinematography team that is currently doing 90% wedding-related work all across the New England area. We have done other projects in the past and are open to doing them, but the bulk of our business is wedding related. I am the lead cinematographer and editor. Frank is my main second shooter and we now have a professional drone pilot, Mark. It's a small team but that's how I want it to be. Quality > quantity.
I'm most proud about being a small team, to be honest. I like when a couple emails me that they talk to me throughout the whole process of planning, the actual day, and then the editing. Sure, I could hire 4 more shooters and book 4 times as many weddings, but then it's not being done the way that I want it to. Yes, the point of a business is to make money, but for me, it's not about the money. Yes, it's my job, but I value the relationships I make with couples way more! I grew up with the simple saying of the family is everything.
At a wedding, your joining two families together into one. I was raised to really cherish your family because they are everything and I really like to work that vibe into the way I present myself and do work with couples on one of the biggest days of their lives. Like I said, by the end of the day I feel like I'm family and I've stayed in touch with so many couples over the year and fortunate enough to call them friends. That is truly the best feeling in the world.
Reading what a couple has to say after they watch their film is the most rewarding thing in this industry. It makes me smile! Sometimes I've even teared up reading a review that a couple left. Oh! We also have a page on WeddingWire, which is similar to The Knot and we've won the Couples' Choice Award 3 years in a row by collecting 5-star reviews from our couples! I'm so proud of that, too. It helps remind me why I got into this business in the first place.
As far as what sets us apart, there is so much talent across New England for wedding cinematographers. We all respect each other which is great. I honestly don't watch other wedding videos though. I never wanted to compare myself to anyone else. If people love your work and you're getting constant bookings, why compare? Sure, it's great to get new ideas or new inspiration, but I always felt that if I ever found myself comparing myself to someone else then I wasn't fully believing in my own talents. When you start to compare yourself to someone else it's a dark hole to get out of. I try new things because you're only as good as your last film so they say, but I pride myself on doing things my way and couples notice it.
The other thing that sets me apart is that I've had professional experience in huge productions. I have learned so much about cameras, lighting, audio, editing, etc, and have put what I've learned from those projects into my wedding videos. I tend to think my editing style is really unique and helps set me apart from others. I put so much work into the edit, fine-tuning and tweaking the littlest of changes for hours a day. Whether it's sound design, color correction, or graphics works, I do my best to make it the best it can possibly be because when I read that thank you card or read a review, it makes it more than worth it to see what I created.
The last thing I'll say is that I'm very personable as is my team. We are very considerate of other vendors working a wedding, ESPECIALLY photographers. We always do our best to stay out of their way and always be polite from start to finish. Everyone should work as a team because we all want the same thing for the couple! I want to blend in during the day and make it seem as if I was never there before. I love to capture things organically and without intrusion. The best moments always happen when you least expect them. 🙂
I know that I am extremely lucky to be doing something that I'm not only good at but truly love. I love filming. I love editing. I love a good time and a fun wedding! The best part is that every wedding is different in some way, so that leaves me with a ton of creativity to always try something new in a video. I also really pride myself in going with the flow and going about the day as it is. I am not trying to make my wedding films something they aren't, (ha, like reality TV) I want my work to feel as if you were at the wedding. The important thing to me is to just go with it! Every wedding is different…. some are big, some are small, some are cold, some are hot, some are dry, some are wet, etc. I want every sense/emotion to come into play. I want to capture couples as naturally as I can.
My couples aren't actors (at least that I know of) so I don't want to make them do something that they feel awkward about. Posing is a real talent, but sometimes it comes off as cheesy. I like to stand back and capture things naturally because I feel the best moments come from that, rather than me telling them to do something. Most couples prefer the candid style! But that's just me. Everyone is different!
Is our city a good place to do what you do?
Any state in New England or any state, in general, is a great place for business because people are always getting married! This is a good line of work to be in because there will always be weddings no matter what. The younger generation is surging for weddings but we see it all.
I would say the bulk of my weddings are in CT, but we've been everywhere like Boston, Rhode Island, Vermont, New Hampshire, Maine, and even Florida! I would recommend someone to start where ever they are currently. At least in terms of weddings, it doesn't matter where you are because chances are you'll start getting work all over the place!
Pricing:
Wedding packages start at $2,000.00
Contact Info: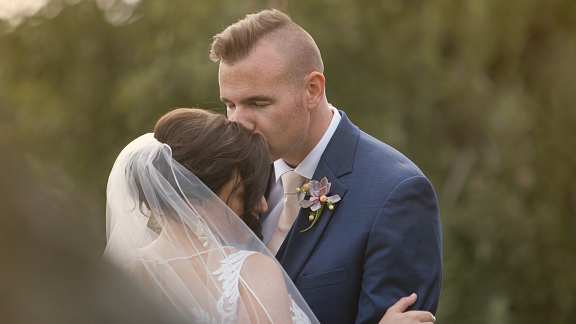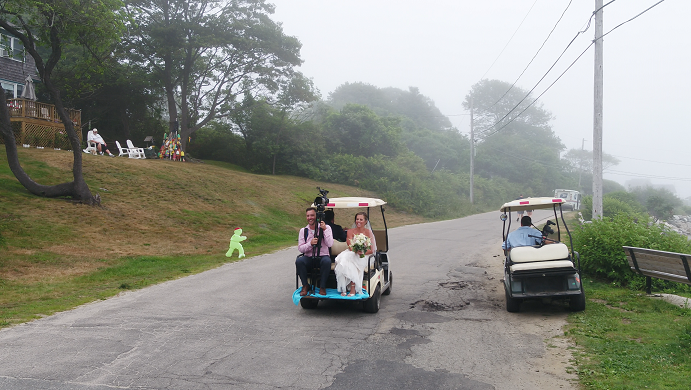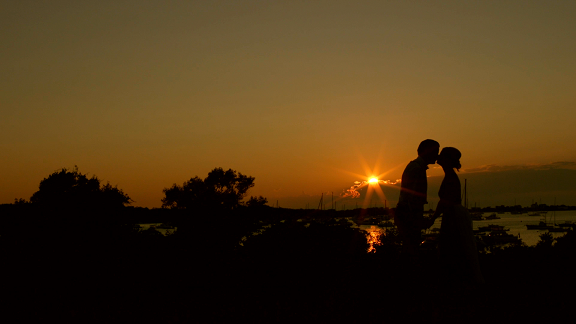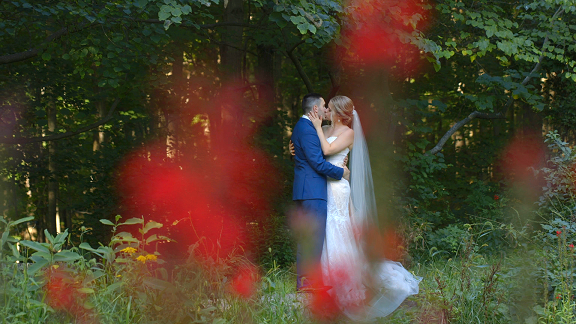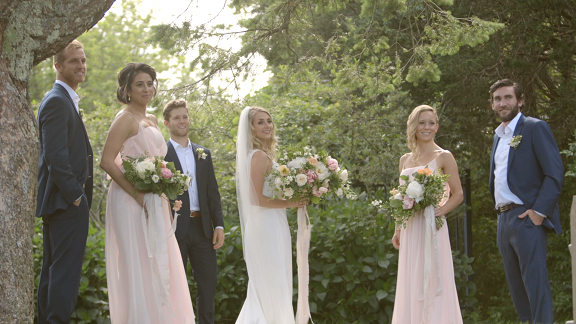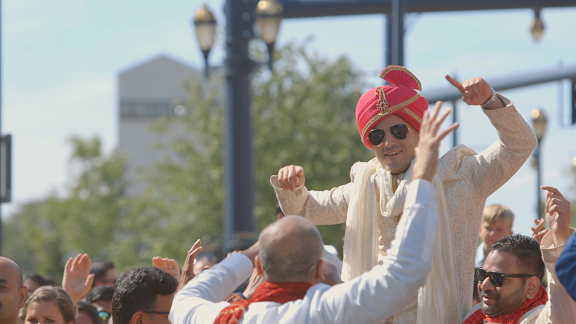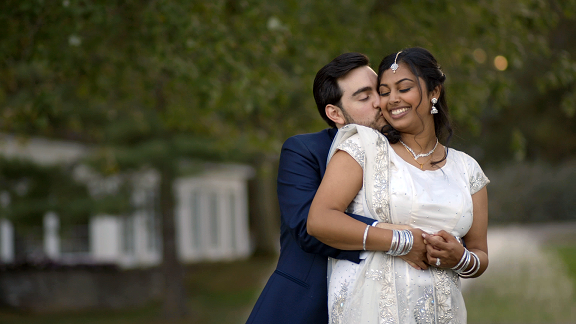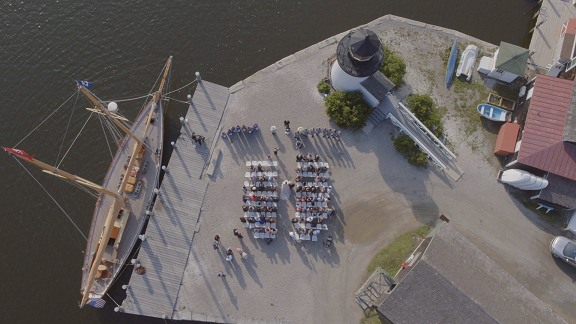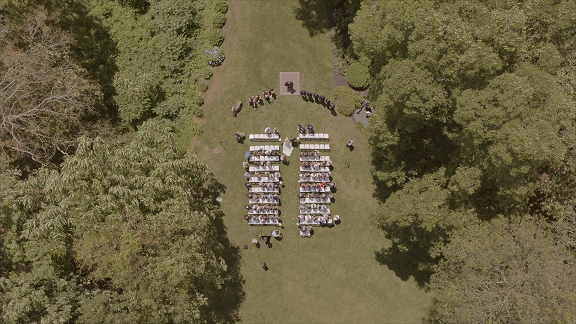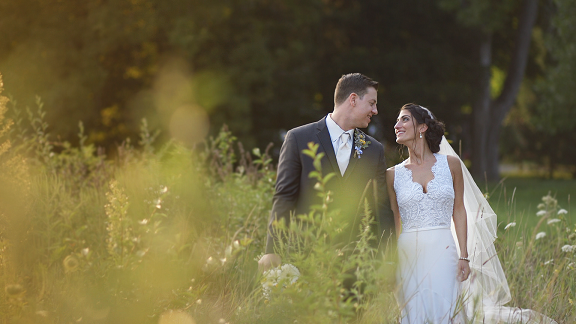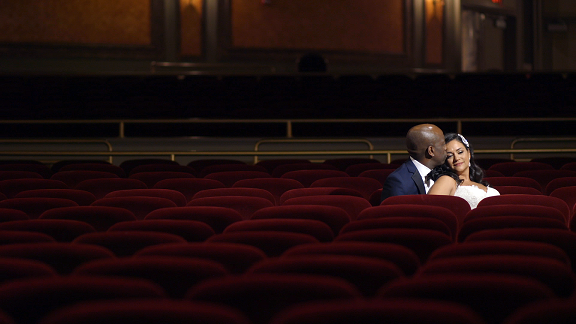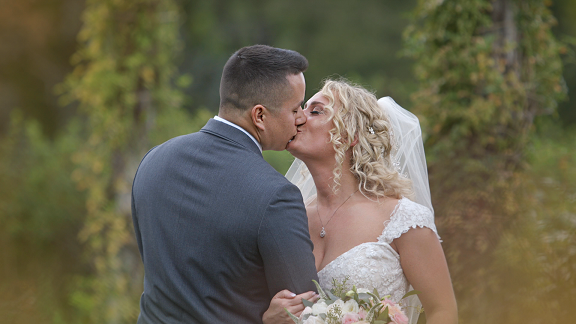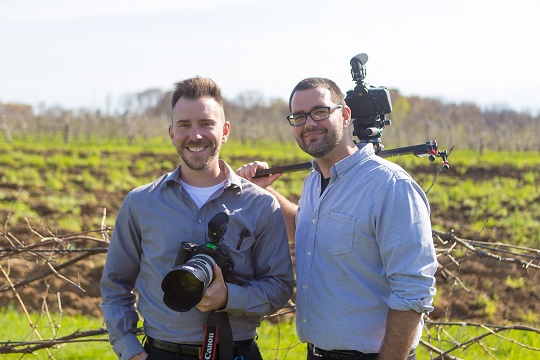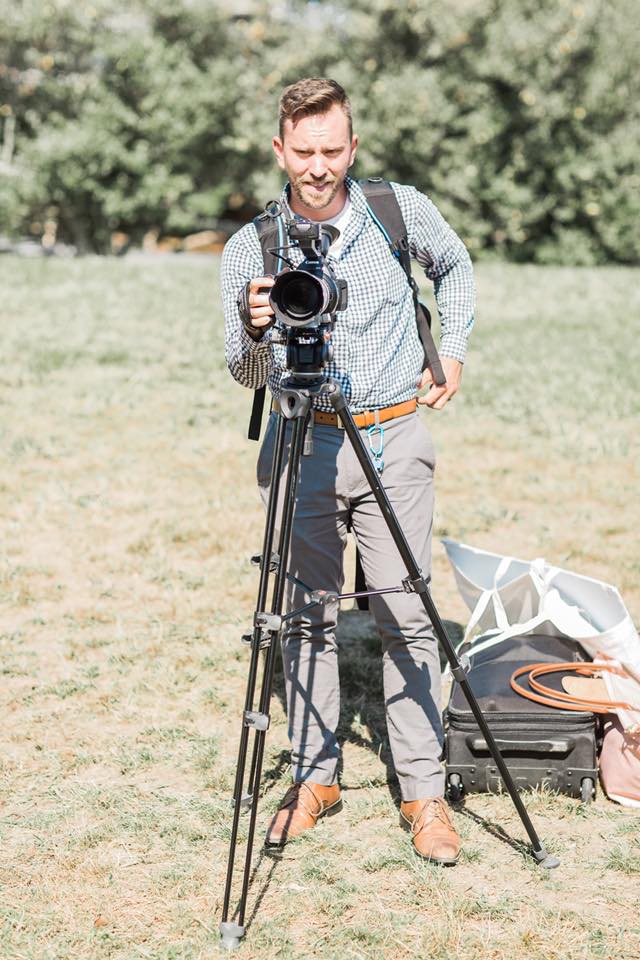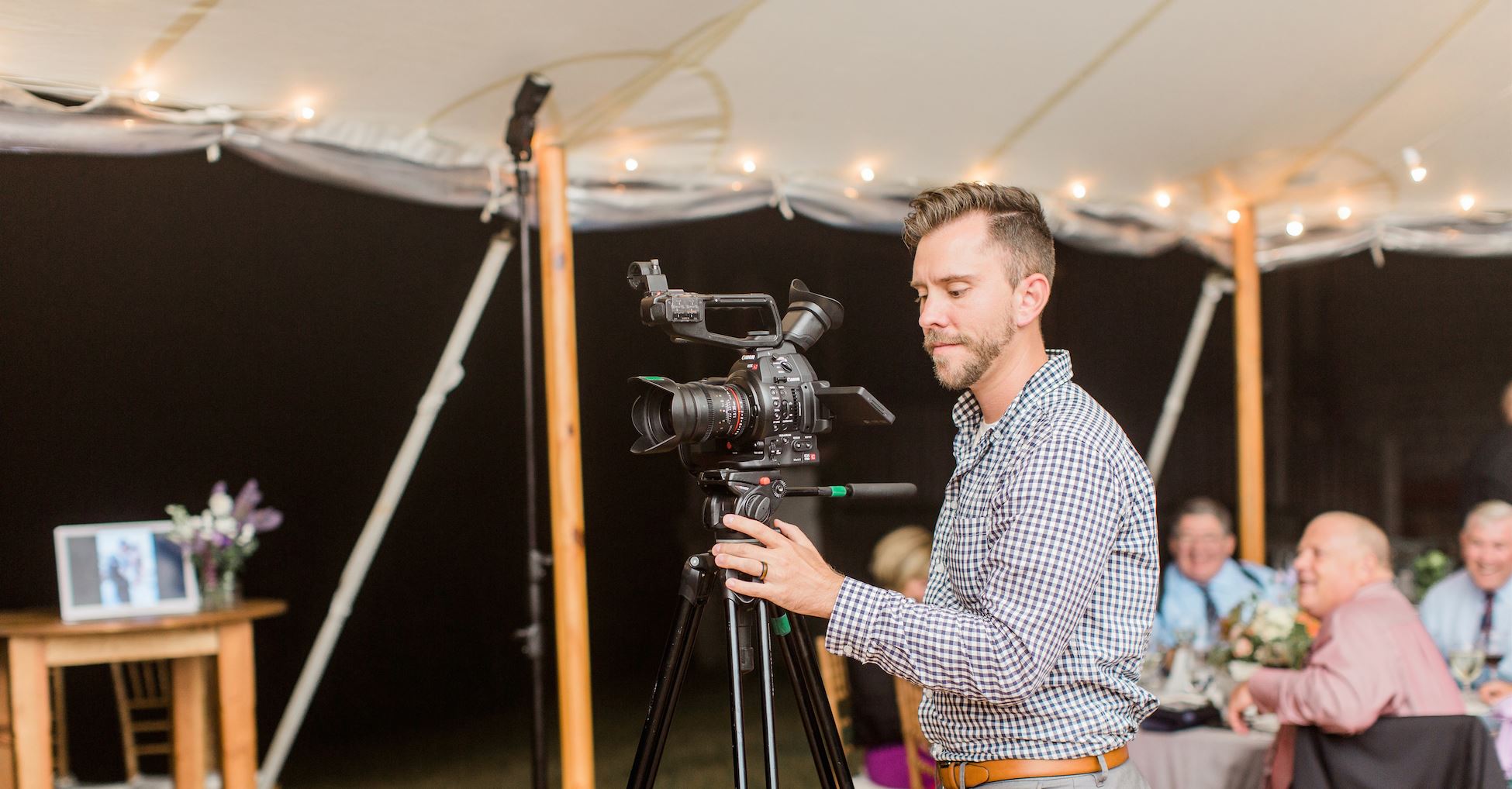 Image Credit:
Meredith Jane Photography, Tom McCaul
Getting in touch: BostonVoyager is built on recommendations from the community; it's how we uncover hidden gems, so if you know someone who deserves recognition please let us know here.