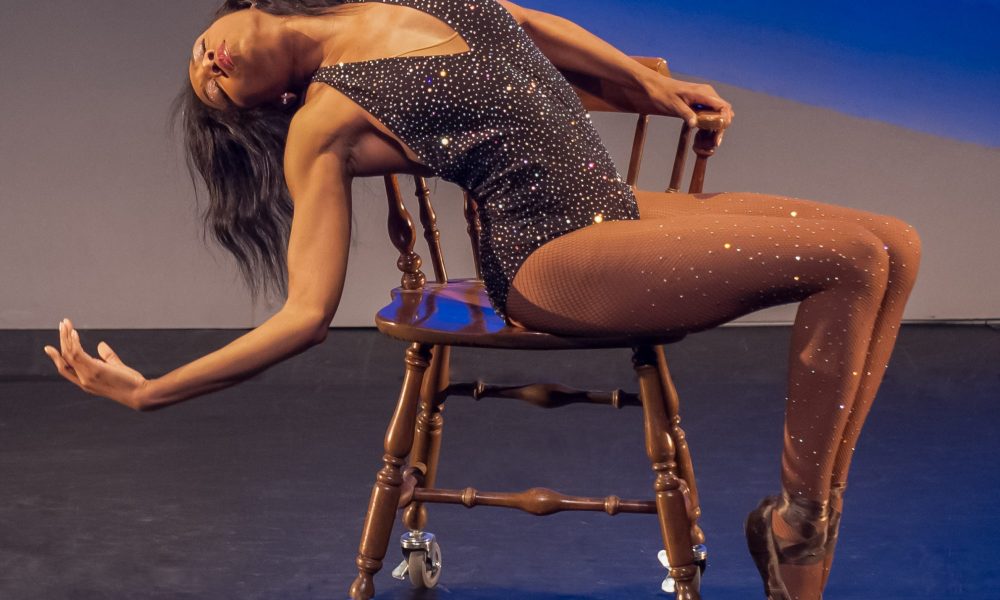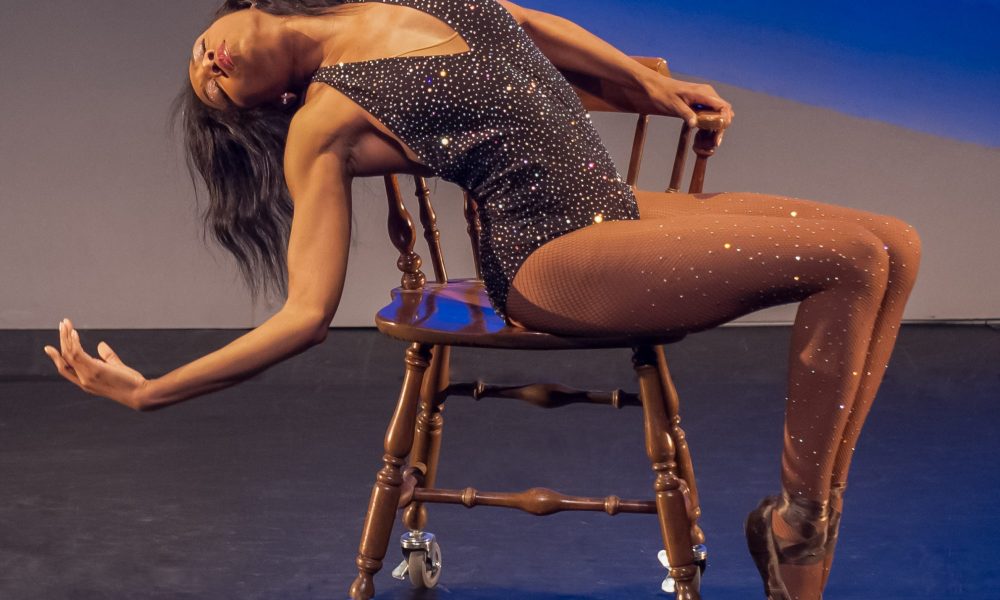 Today we'd like to introduce you to  La'Toya Princess Jackson.
Jackson, can you briefly walk us through your story – how you started and how you got to where you are today.
I am an artist…a songwriter-recording artist and a dancer-performing artist. I am also a librettist, lyricist, and producer.
I was born and raised in Arlington & Fort Worth, Texas. I started singing, dancing and writing songs at the age of 7. I remember vividly creating movement and ideas while being inspired by Janet Jackson and Prince. In high school I was a dancer on the award winning Silver Foxes, my high school dance team and I was also a member of the award winning honor's choir Singing Chaparrals under the direction of Ms. Jewel Kelly in which we learned and performed classic works from Porgy and Bess most notably "It Ain't Necessarily So" and other classical music pieces.
I attended Clark Atlanta University and received my Bachelor of Arts degree in Mass Media Arts with a concentration in Radio, TV, & Film. As an undergrad I took dance classes at Spelman College towards a dance minor and taught creative dance throughout the community. I also started a music production company while in college and one of the first projects that I produced was a compilation album which brought college artists throughout the Atlanta University Center together for an independent music release. I also helped to organize WSTU Radio which was the only student radio station on campus founded by students and operated by students and I was one of the first radio hosts for station when it officially launched on campus.
As a songwriter and dance music recording artist I have collaborated with Grammy award winning producers NO I.D. and LROC. I have written songs for Killer Mike, Sabriye, and several independent artists. I am a member of the Recording Academy and I've successfully released several EPs including the "Vanity Lane" EP which has now turned into a full length ballet.
As a dancer I've trained in classical ballet, modern, West African, and jazz dance at Ballethnic Academy of Dance under the direction of Waverly Lucas and Nena Gilreath. I have danced in several professional ballet productions with the Ballethnic Dance Company including: Ballethnic's "Urban Nutcracker" "Jazzy Sleeping Beauty" and "Flyin' West." While in Atlanta I established a dance program in the Boys and Girls Clubs of Metro Atlanta in which my ballet program was a success in two of the metro Atlanta clubs. I extended my work to the Boys and Girls Club of Boston when I moved here for school. My work with the Boston Ballet allows me the opportunity to continue dance programming in the Boys and Girls Club of Boston and other community sites throughout the city of Boston.
Currently, I am a Master of Liberal Arts degree candidate in Dramatic Arts at Harvard Extension School. Intersecting studies in the Dance Program, the Department of Music, and the Theater, Dance, Media department at Harvard University, my interdisciplinary focus includes the study of music and dance–exploring musical theater, dance performance, and music composition. I am currently developing research exploring the history of classical black ballet companies in America and their impact on the African American ballerina in the 20th century ballet industry. In addition to dance research, I am pursuing additional research in music examining the role of black female artists in contemporary popular culture. I am a dancer in the Harvard Dance Project under the direction of Jill Johnson and I work for the Boston Ballet as a Teaching Artist in the Boston Ballet School and in the Education and Community Initiatives department.
Some of my highlights as a songwriter include: Meeting No I.D. and LROC at the Billboard Hip Hop/R&B awards. Mentorship from No I.D. & LROC and the countless nights at the studio recording and learning from the talented producers. Both No I.D & LROC became my music industry mentors and they helped me find my voice as a songwriter and music artist. Because of my work with No I.D. and LROC I developed my confidence in my ability to create music that truly represents who I am as an artist. No I.D. & LROC helped me to find the confidence within myself to spread my wings as an artist and make a mark in the entertainment industry utilizing ALL of my talents.
Some of my highlights as a dancer include: Receiving ballet training at Ballethnic under the guidance of Nena and Waverly and having the opportunity to perform in professional ballets with Ballethnic Dance Company. During my training at Ballethnic Academy of Dance I joined their pre-professional company the Ballethnic Youth Ensemble and participated in the Arthur Mitchell Project where we received instruction and master classes from Arthur Mitchell and Paunika Jones. Another highlight as a dancer was joining the Harvard-Radcliffe Modern Dance Company and dancing with the Harvard Dance Project for the last 2 years under the direction of Jill Johnson.
I am most proud of producing my full length ballet which premiered at Harvard University in March! "Vanity Lane" The Ballet" is an original ballet that developed when I was recording the EP for "Vanity Lane." After writing and recording the lyrics I began to develop the story and the characters for an original fairytale and eventually I decided to turn it into a ballet. It's the culmination of both my love for both music and dance. Both of my passions came together to create something magical. I am excited to see where this journey with "Vanity Lane" will lead.
We're always bombarded by how great it is to pursue your passion, etc – but we've spoken with enough people to know that it's not always easy. Overall, would you say things have been easy for you?
The road has been long and hard to say the least. I started as just a songwriter wanting to write songs for other people, to venturing out as a ballet dancer on a quest to seriously train as a ballet dancer so that I could perform to the best of my ability, to being not only a content creator but a producer of something of this magnitude. It has taken me on a rollercoaster ride full of ups and downs…disappointments…failures…setbacks…rejections.
From the beginning of my career as a songwriter I was met with many obstacles. It wasn't until I met No I.D. & LROC that it all started to make sense for me. Some of the struggles included not having the resources to distribute my work. I would write and record all so many songs but getting my work distributed has been hard. Getting the word out to the masses has been extremely difficult. It's hard to find genuine people who believe in your vision and who will help drive your vision forward. Working with No I.D. & LROC proved to me that it is possible to meet people who believe in you and it gave me the confidence that I needed to move forward but it's still a long and hard road to get my material out there.
The process of creating "Vanity Lane" puts into context how difficult this journey has been. I recorded the song "Vanity Lane" in 2013. During this time is when I also started to develop the idea to turn the song into more than just a song. When I first started this journey I had people walk away from the project completely. For instance, I was working as part of a songwriting/production duo in the music industry and we had a pretty solid thing going but when my creativity started pulling me into a different direction with this ballet my close friend and music producer walked away from the project completely. I had to start all over and find new musicians but in the end it worked out because I found amazing music composers here in Boston: Jared Hettrick, Gordon Williams, and Paul Sayed came on board to help bring the music to life. I already had a melody that I had created long ago and I played the melody for each of the composers and told them that I wanted the melody as the main theme/motif of the music in the ballet. What they've developed from that one melodic reference is nothing short of a miracle. It's heaven to my ears. I was so excited to hear the translation of my musical ideas by these talented musicians.
Other struggles have been not having enough money to fund my project. As an independent artist, I have to find resources on my own to produce my own work. With limited resources it's hard to produce my work. Luckily, I was able to produce my ballet at Harvard with the help of BlackC.A.S.T. and the Office for the Arts at Harvard. Without the help of BlackC.A.S.T. (An undergraduate theater group at Harvard) I would not have had the opportunity or resources to produce the ballet on my own. I now have a blueprint on how I'd like to proceed with producing my work in the future but funding is a major struggle for me.
So let's switch gears a bit and go into the ElectrKPrincess story. Tell us more about the business.
I am a professional artist which includes: recording artist-performing artist. I am a writer, producer, and a choreographer. I am a content creator, a librettist, and a lyricist. I specialize in being an artist and creating content. I want to create art that inspires.
I want the music that I write to be translated into stories for the stage. I want to create stories and characters that young people can relate to. I want to create magical stories and activate the imagination of our youth. I want people to dream again, hope again, and believe in magic again. What I hope will set me apart as an artist is the continuity that I create in my work…. The intersectionality that my work presents and the interdisciplinary approach that I use to bring together both music and dance to tell the story of my songs on stage.
I want to leave a legacy of artistic and academic integrity. I want to be known as an artist who studied the art…becoming a true student of the arts in the quest to master the technique of dance, music (through the mastery of songwriting) and ultimately a performing artist dedicated in using my art for social change and spiritual awakening. The art that I create through my music, through my dance, through the characters that I create in my stories and in my ballets…I want that part of me to say something. I want it to mean something. I want my work to inspire…I want my work to transform… I want my work to transcend.
What sets me apart? I'm an artist and an intellectual. Black visual performing artist, a black intellectual, I embody the struggles and the pride of being a black woman.
Has luck played a meaningful role in your life and business?
I do not believe in luck. I believe in destiny. I do not believe that anything happens by chance. I believe that our destiny shapes the path that we take in life. There's a quote in "The Matrix" that I love in which Morpheus says "I do not believe in chance… I do not see coincidence. I see providence. I see purpose."
I believe that my strong spiritual awareness combined with my work-ethic, drive, determination, persistence, and patience has played an important role in my life and in my business. My destiny shapes my purpose, my purpose leads me to passion and my passion gives me the fuel to pursue my dreams. All of this combined has taken me on a journey to fulfill my destiny. The people that I encounter along the way are all manifestations of everything working together in divine order to bring my vision to life.
Contact Info: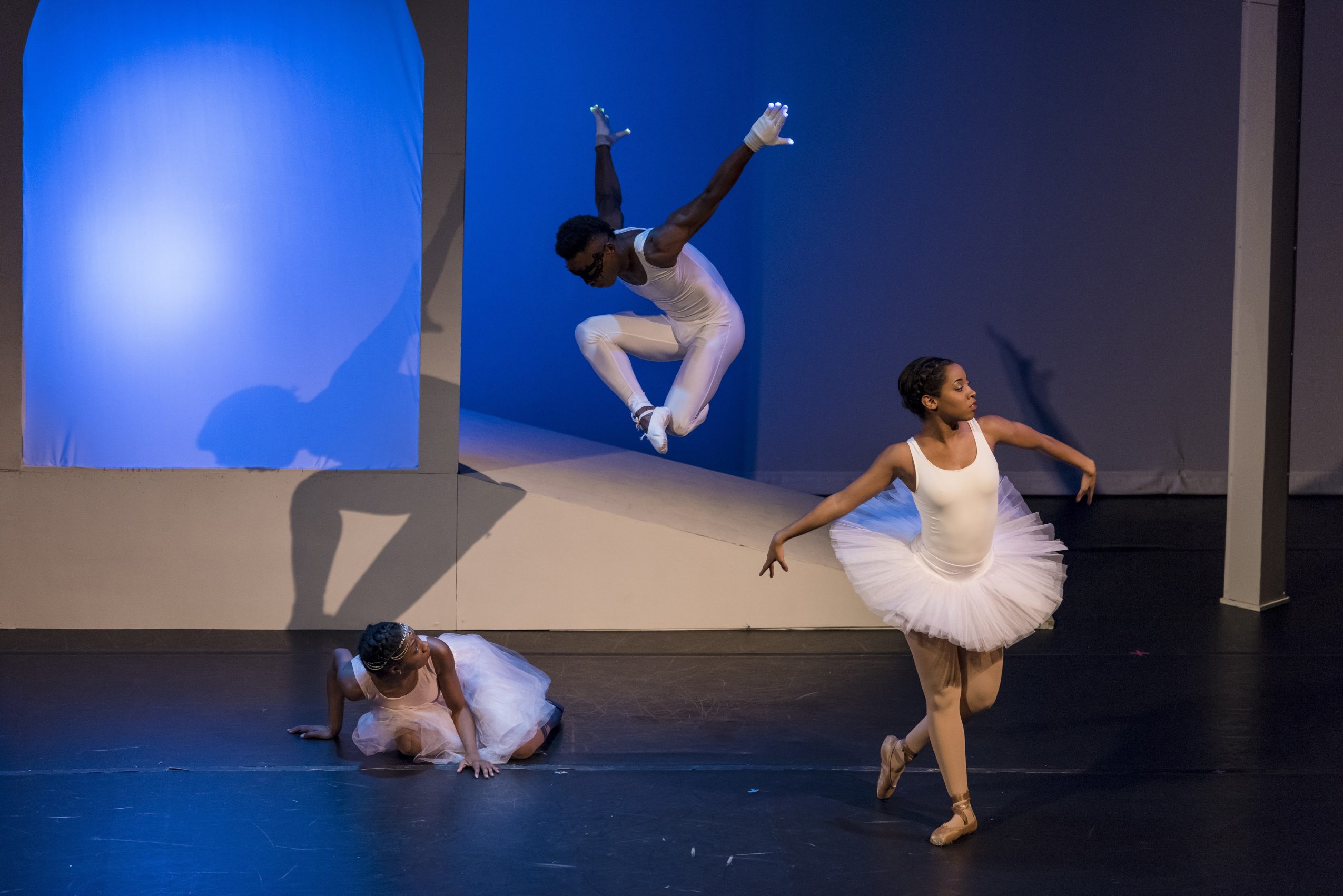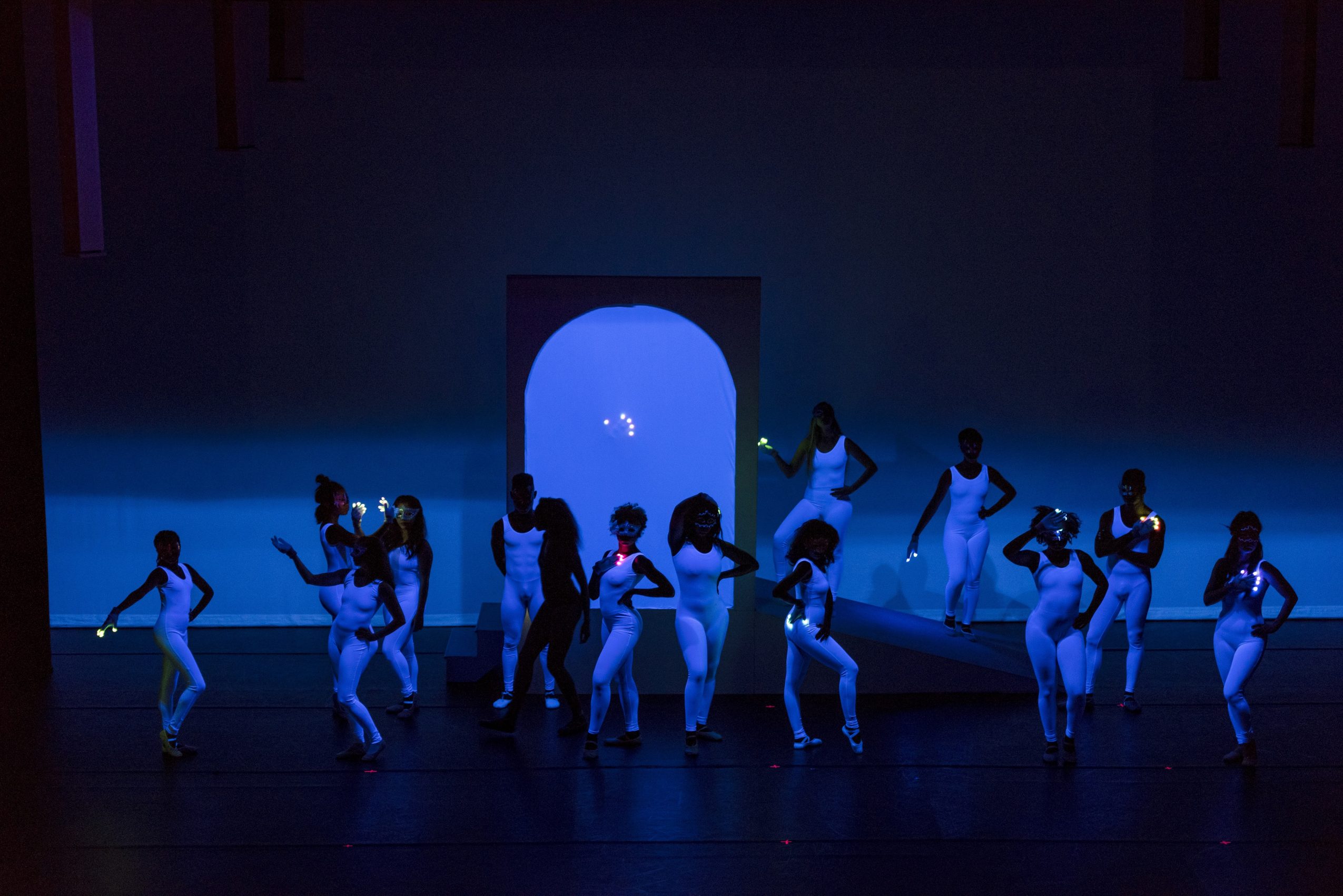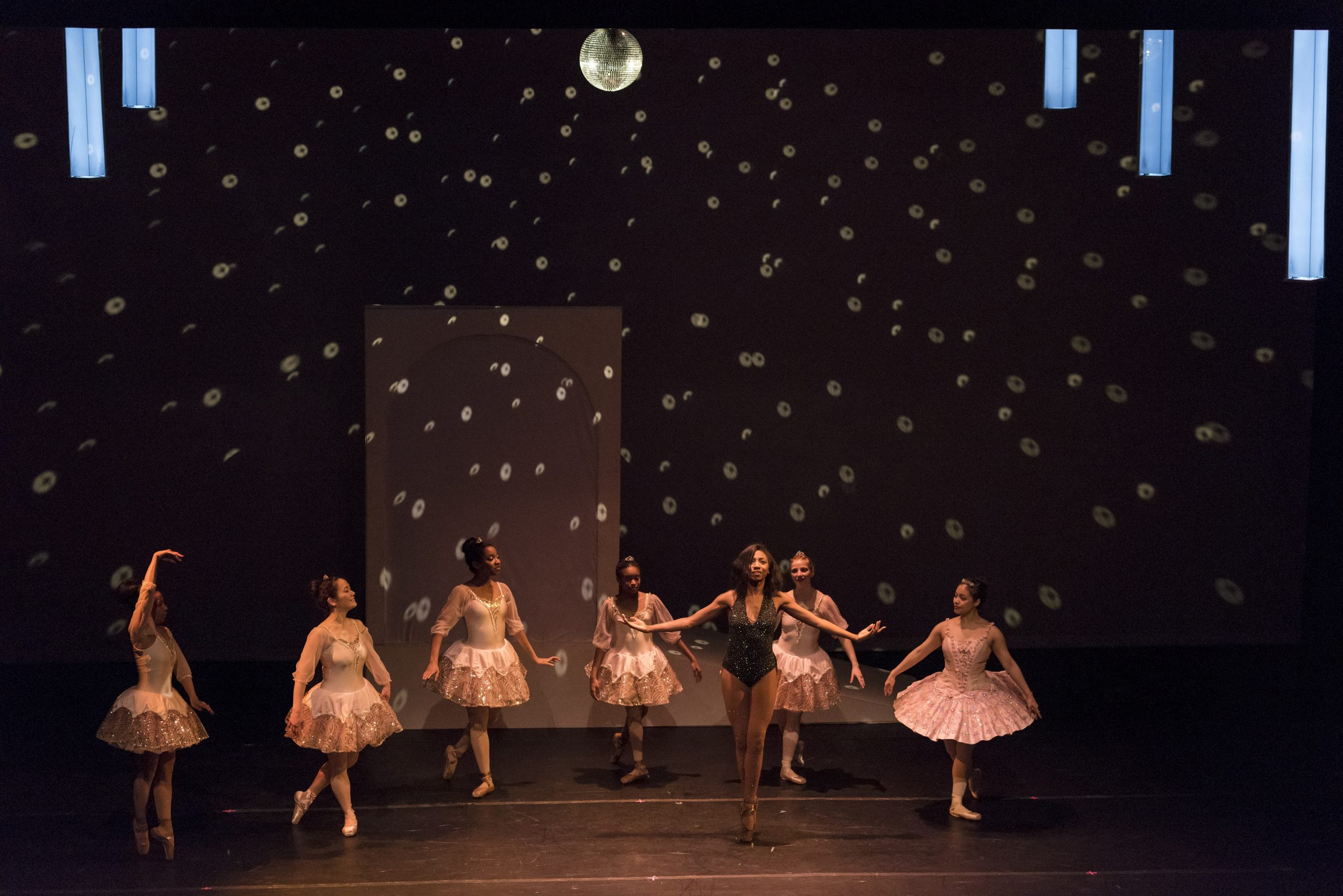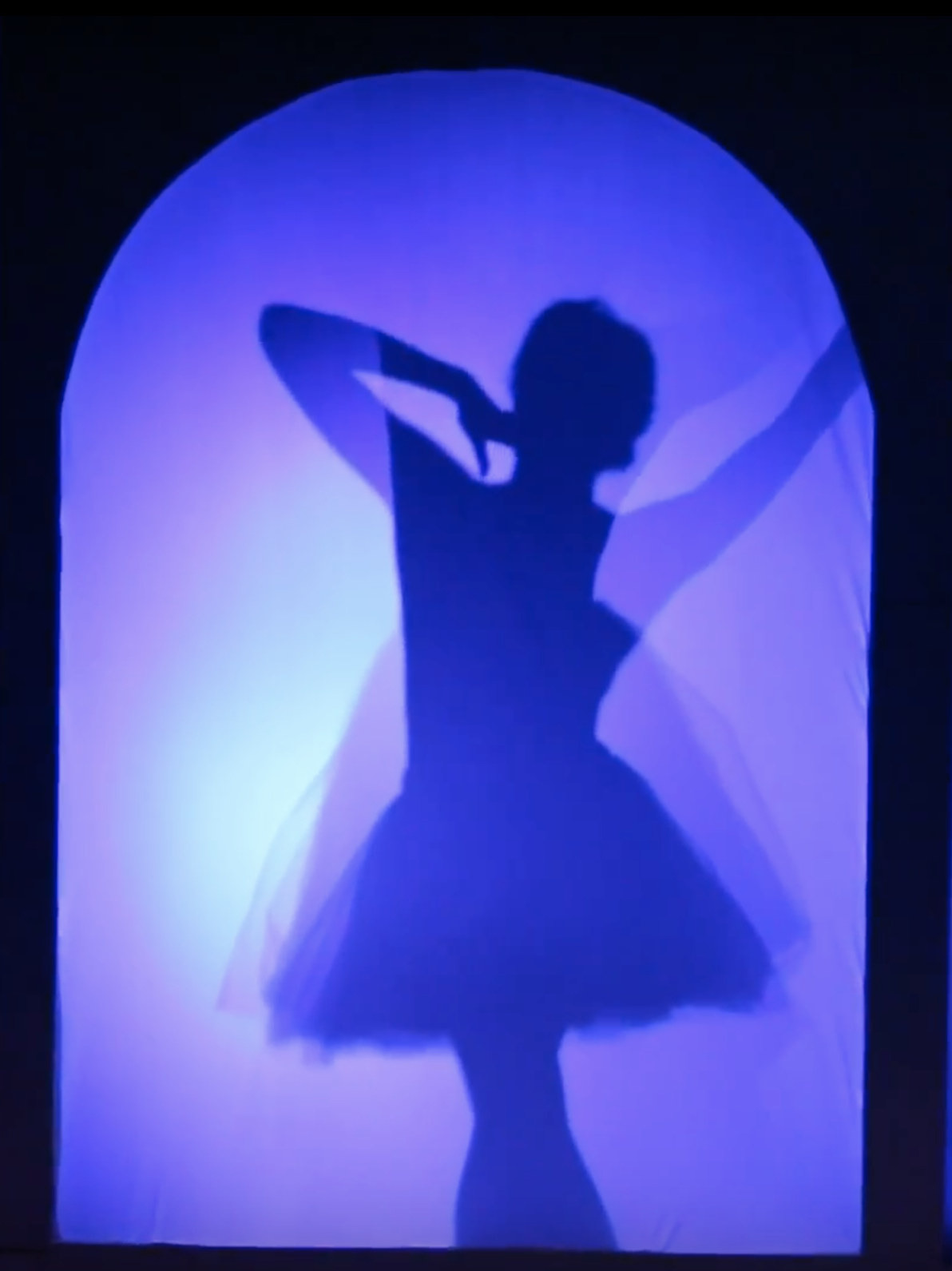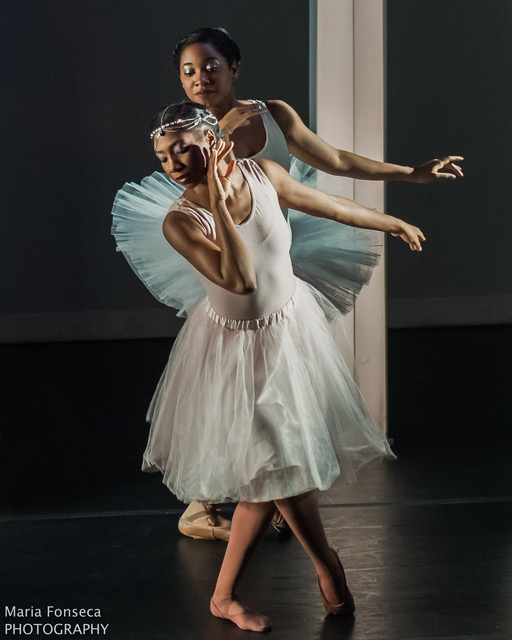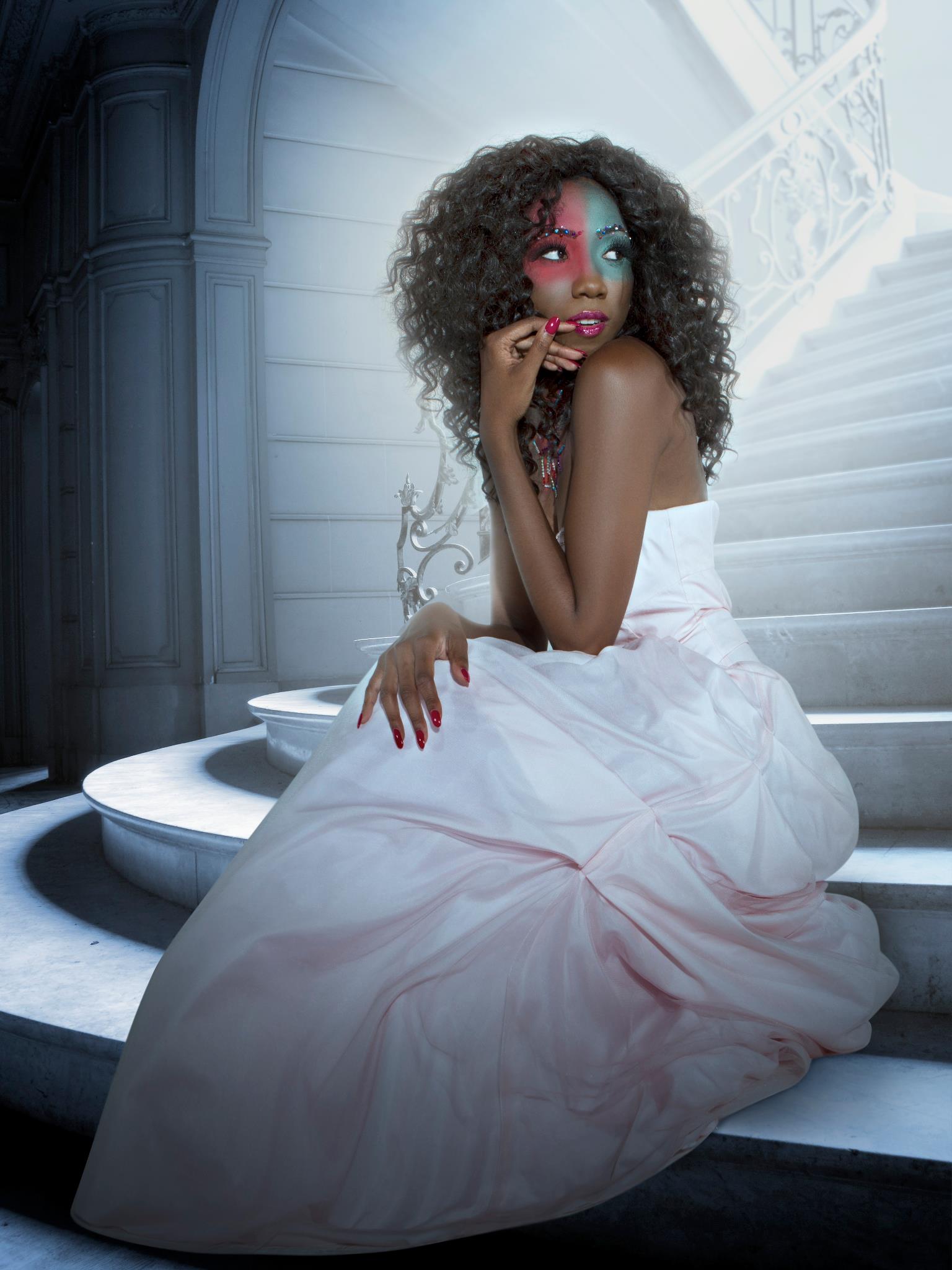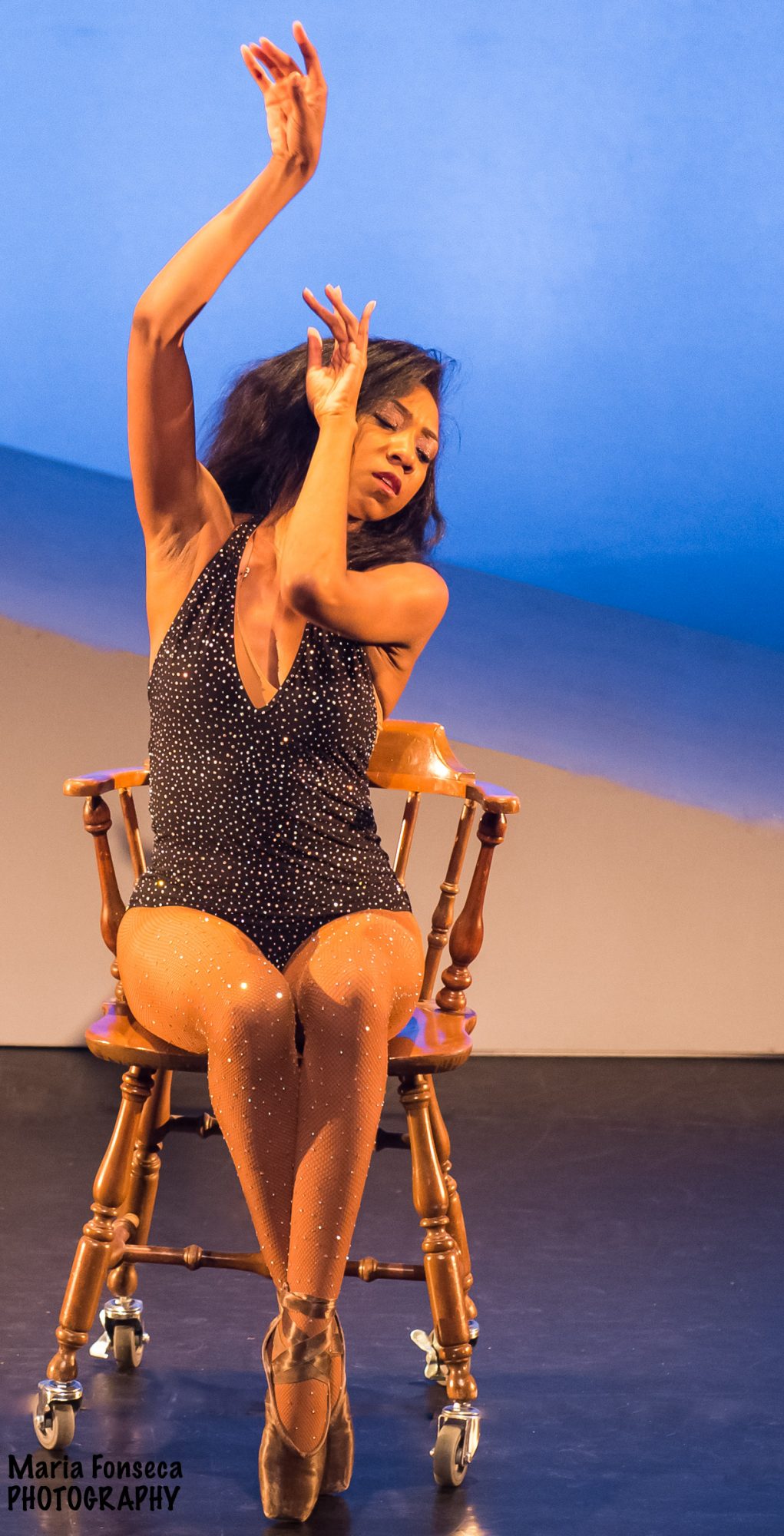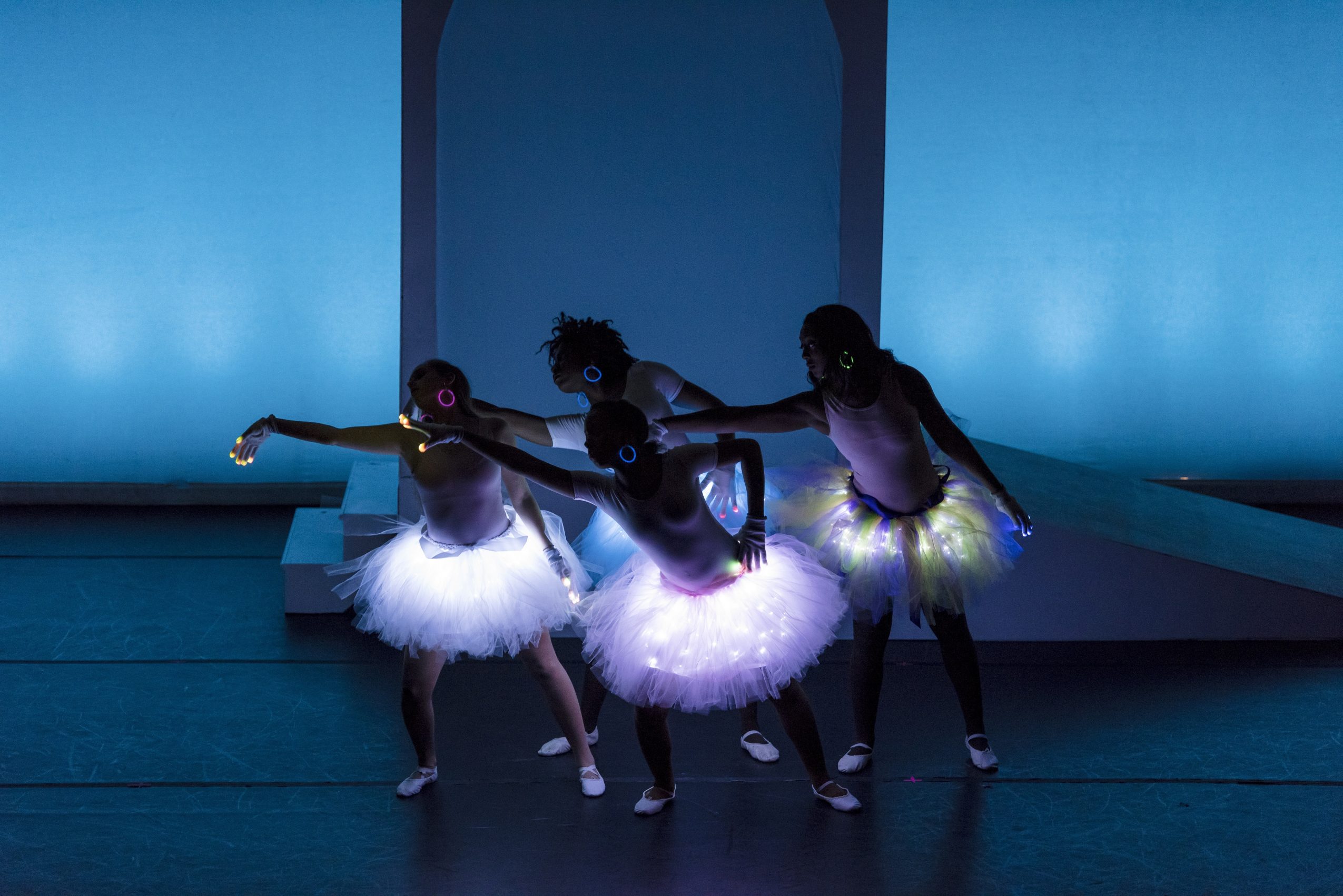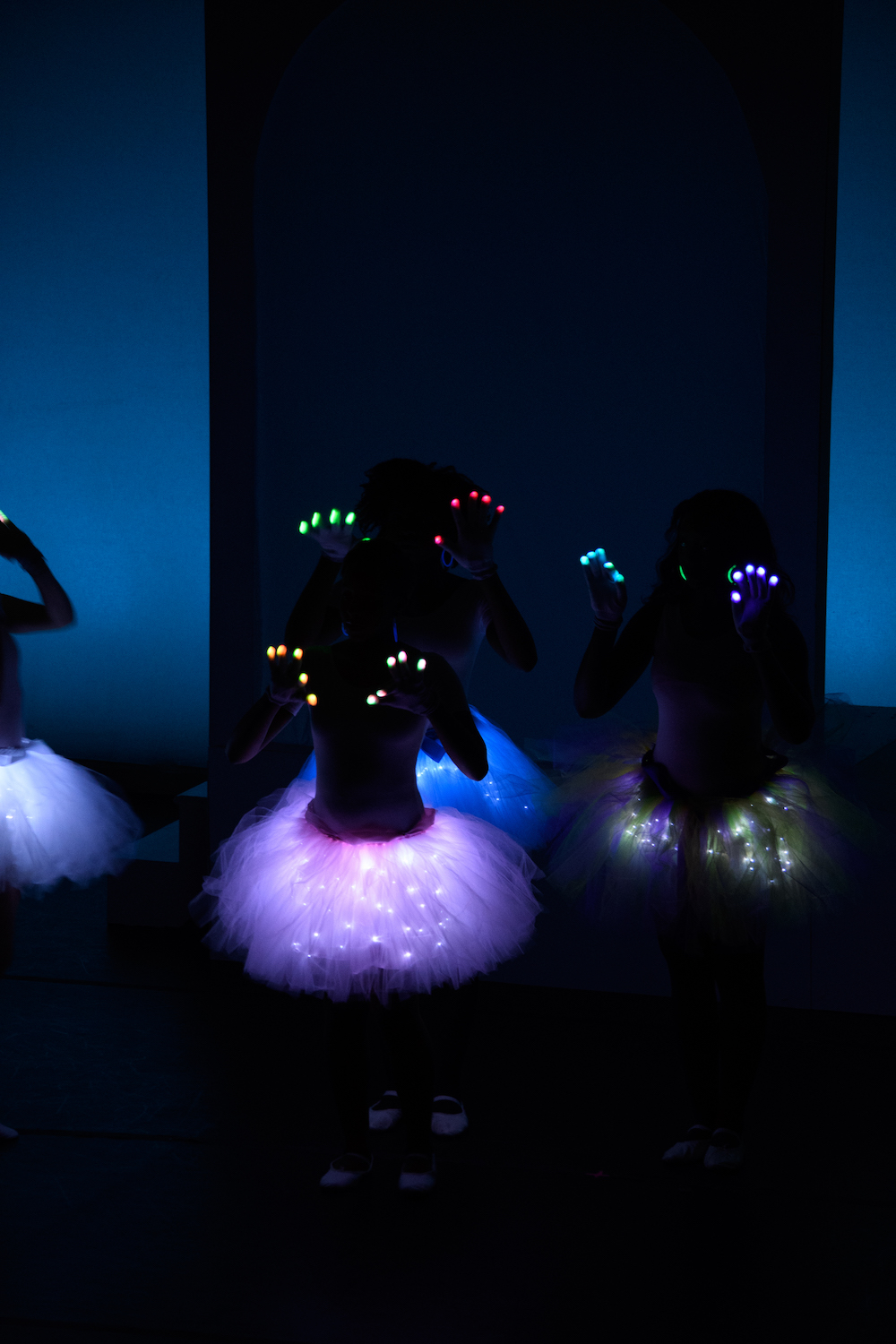 Image Credit:
Photo Credits:
Liza Voll Photography
Hakeem Angulu
Maria Fonseca Photography
Getting in touch: BostonVoyager is built on recommendations from the community; it's how we uncover hidden gems, so if you know someone who deserves recognition please let us know here.