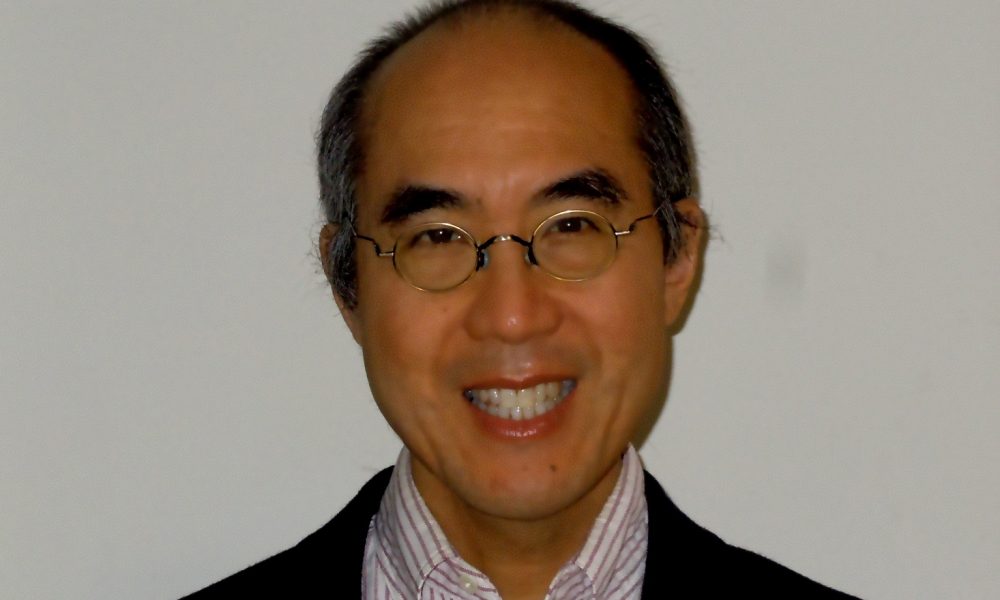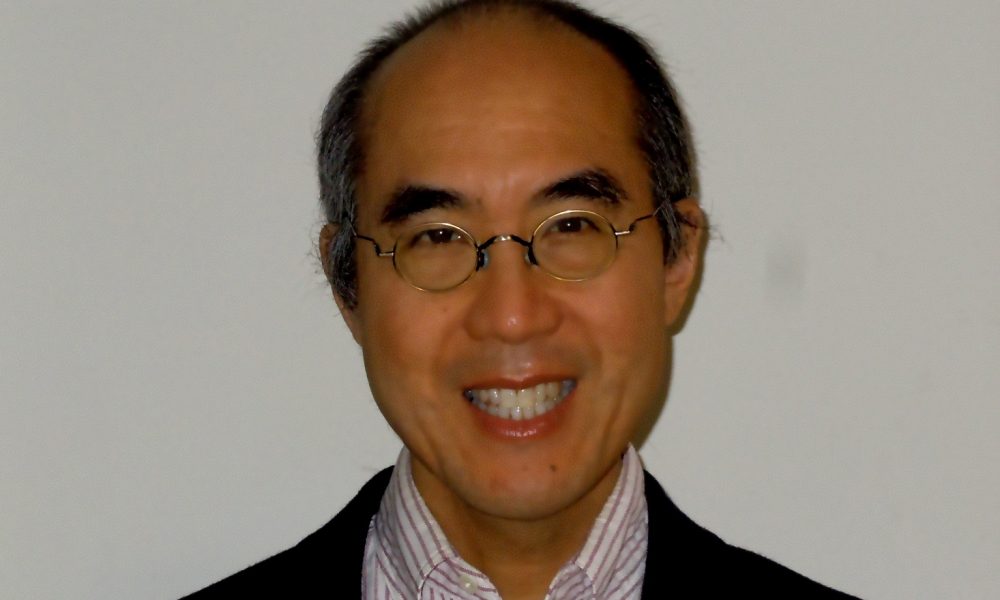 Today we'd like to introduce you to Huan Lee and Steve Pomeroy.
Thanks for sharing your story with us Huan and Steve. So, let's start at the beginning and we can move on from there.
You might think of Lambient Technologies as a second generation MIT spin-off. Back in the early 1980s, I was a graduate student at the Massachusetts Institute of Technology working on methods to electrically measure the curing, or hardening, of high-performance plastics like epoxy resins. This was important then, and is even more important now, because these materials are used to bond fiberglass or carbon fibers to make, among other things, aircraft wings and spacecraft components that are lighter and stronger than steel.
At one point my thesis advisor, Professor Steven Senturia, gathered a number of us together and proposed starting a company to commercialize this technology, which is called dielectric cure monitoring. In 1982 we formed Micromet Instruments, which was the first generation MIT spin-off. Steve Pomeroy, the other founder of Lambient Technologies, was one of the earliest employees and was key to further development of the products that Micromet Instruments started to market.
Over the years Micromet was sold and sold again, eventually joining a large German company that did little to market the technology. So around 2008 Steve and I decided to launch Lambient Technologies to take advantage of current electronics and computer technology and advance the field of dielectric cure monitoring.
We set up shop in Steve's office on Newbury Street, which he had been using for his own consulting work. His expertise is software and mine is hardware but we have a good overlap in skills that makes it efficient for us to design our products. At first, I worked at home, designing electronics on my computer and testing circuit boards in a lab I set up in my bathroom.
Because of our previous experience with Micromet Instruments, we developed our new instruments relatively quickly. We knew a small sales company in Japan that could represent us, and as a result, Japan was our first target market. That was a successful alliance, especially because Japanese companies are receptive to using new technologies.
Over time we found distributors around the world: the U.K., central Europe, Australia, Taiwan, China, and India. Right now we're about to sign up a representative for Russia and eastern Europe.
Since we started Lambient Technologies, Steve and I have been refining our instruments, making changes based on customer feedback and trying to see into the future for new opportunities. We think the growth of renewable energy will drive the need for more and more and larger and larger wind turbines. Right now wind turbine blades can be 150 feet long—and they're made of composites. That's an area we're targeting with specialized instruments that can cut the cost of blade manufacture and hopefully contribute in our way to mitigating global warming.
Commercial space flight is another potentially fruitful market. Companies like Space X, Blue Horizon, and Virgin Galactic, to name three, all use composites to create the light, strong structures necessary for their spacecraft. Here our products can help assure reliability in the manufacturing process—especially important because these companies can't have a failure and the risk of human life out in the vacuum of space.
Overall, has it been relatively smooth? If not, what were some of the struggles along the way?
From the beginning, we were determined not to borrow money or seek to fund. We funded ourselves so we could develop the company without interference or outside pressure. We also didn't want to be responsible for any money friends and relatives might have invested in us. So we chose to bootstrap Lambient Technologies, step by step, and by circumstance happened to start in the depths of the great recession, circa 2008-2010. Unfortunately, the recession affected U.S. sales prospects for companies all over the country. I like to say during that time we were more profitable than G.M.–and we were–but that says more about the state of the economy than anything else.
Bootstrapping was hard, especially during that time. But we persisted, developed our products and worked with our customers to improve both the hardware and software. Our growth has been slow but steadily upward. Start-ups like ours are always risky, especially because we are in a very specialized niche. We don't have the same problems as a company trying to get millions of users for an app or service, like Spotify or Uber, so we don't have the urgency of quickly selling large quantities of something that makes only a few dollars profit. Our customers are industrial, not consumer. We make and sell instruments to the composites manufacturers, so our products are a small quantity, high price, and high margin.
The composites industry is a broad description of a spectrum of companies that combine fiberglass or carbon fibers with epoxy or other high-performance plastics to make materials that are lighter and stronger than steel. This industry is growing and finding new applications, and we're trying to help it move forward. Aerospace, commercial space flight, wind turbines, and automotive applications are our main focus. But composites are also used in everyday objects like countertops and bathroom fixtures, so companies that manufacture them are also potential customers.
One of our biggest struggles is in marketing and getting the attention of customers in the United States. It's a big country and our technology is over 30 years old but still new to potential customers. So we need to educate the market to show we have products that solve their problems.
Steve and I are engineers, so we should focus on the technology. I can pick up a phone and make a good technical case for how we can help a customer, but I'm not good at finding new prospects. I don't really know how to do it well and am already occupied with developing and supporting our products. To help spread the word about what we offer, only in this last year we brought on board a director of marketing. As I said, our growth has been steady but slow, so we hope that having someone who can concentrate on marketing can accelerate our growth.
Please tell us about Lambient Technologies.
Lambient Technologies is a small high tech company that designs and manufactures instruments for studying the cure of thermoset and composite materials. Thermosets are resins like epoxy that chemically react to cause the change from a liquid to a solid. Composites are mixtures of a thermoset with fiberglass, carbon fibers or other materials.
You can think of the thermoset resin as like starch or glue. Fiberglass or carbon fibers are like paper. Mix the starch and paper together and you get paper mache, which is a composite of the two and much stronger than either alone.
Right now we're concentrating on providing instruments for applications in the research and development, and quality control of these materials. We have developed products targeting the manufacture of composite products, but widespread acceptance of our technology in that area is still in the future.
I think we're best known for our long history in the development of cure monitoring technology. That is also what makes us different from companies making similar products. Stemming from our background with MIT, we have theoretical knowledge that is much deeper than our competitors—and we have tremendous practical knowledge from working in the field for more than 30 years.
We're most proud of our role in the foundations of a technology that supports the composites industry. When we started, back in the Micromet days, composite applications were just beginning and there was relatively little knowledge of how these materials behaved during processing.
Our instruments provide information and insight. Now the composites industry is quite large and continuing to grow, and is the key to many advances not otherwise possible. Huge wind turbines, stealth aircraft, spaceships to Mars, even quartz counter tops and certain types of automobile body panels are all possible only because of composites—and we can have a role in making all of them.
If you had to go back in time and start over, would you have done anything differently?
We might have managed some of our early product development better. One of our products was a pneumatic press. The design we went with weighed 90 pounds—still small for a press but heavier than we had envisioned. It involved a lot of machined parts, a lot of sheet metal parts. The mechanism was overly complicated and as a result, required two people several weeks to assemble.
It actually was a good product, just heavier and more costly than we wanted. We had to sell it for about $20,000 to make a reasonable profit after the cost of materials and labor. Recently we redesigned that product, brought the weight down to a more reasonable 65 pounds, simplified the assembly process and brought the sales price down to $12,000.
In the first years, I would also have better managed the person we enlisted to help with our sales. Steve and I were really busy getting the company off the ground and we left this person on his own. He was an experienced sales person and actually worked for Micromet Instruments, the first generation company, selling the same type of products. So we thought he could manage on his own. Unfortunately, he really needed direction and guidance, which we didn't think about until we had spent a bundle on him with little to show for it. Poor management is our fault, but I think we learned from it.
Contact Info:
Address: Lambient Technologies
649 Massachusetts Avenue Cambridge, MA 02139
Website: lambient.com
Phone: (857) 242-3963
Email: info@lambient.com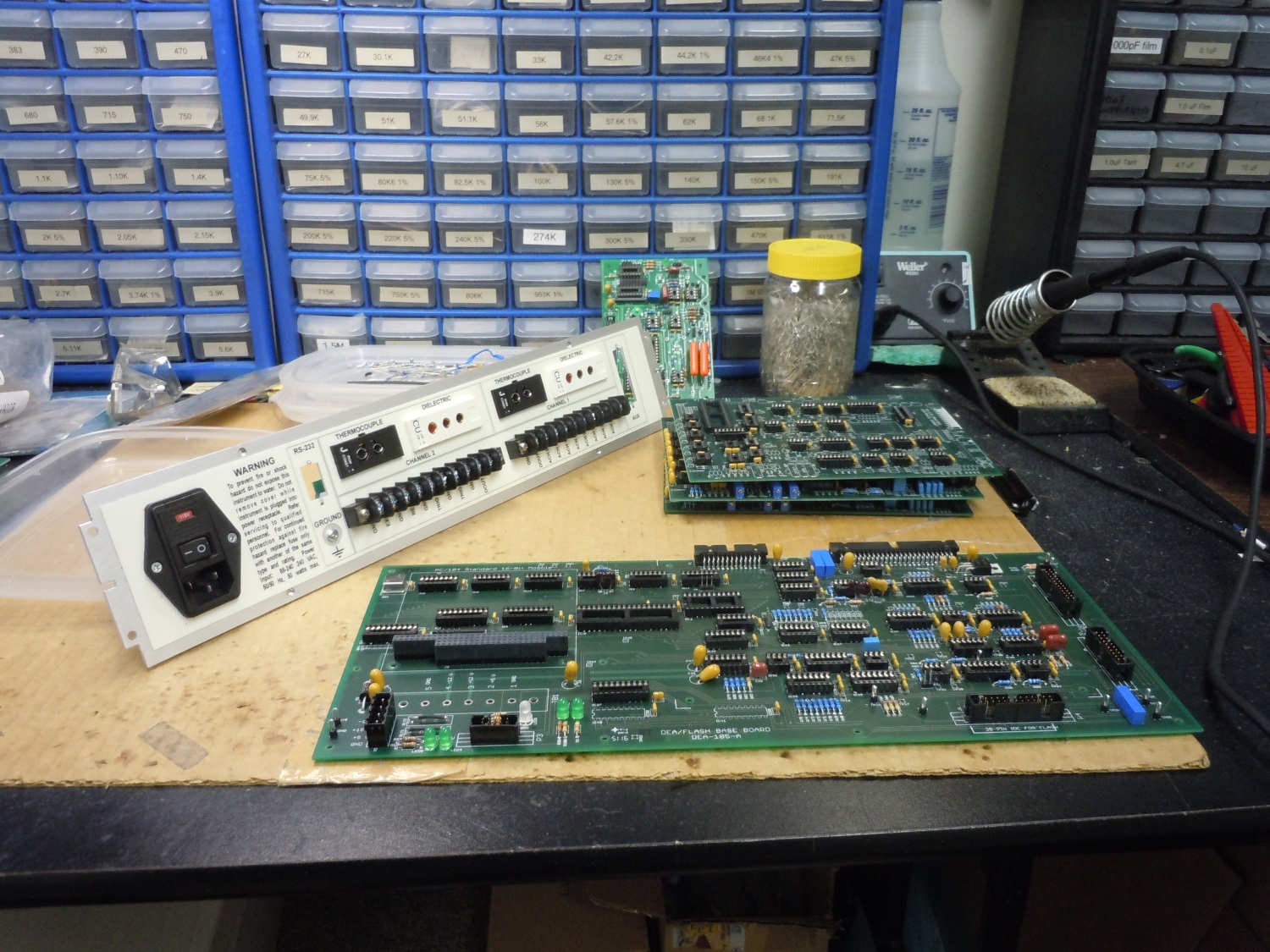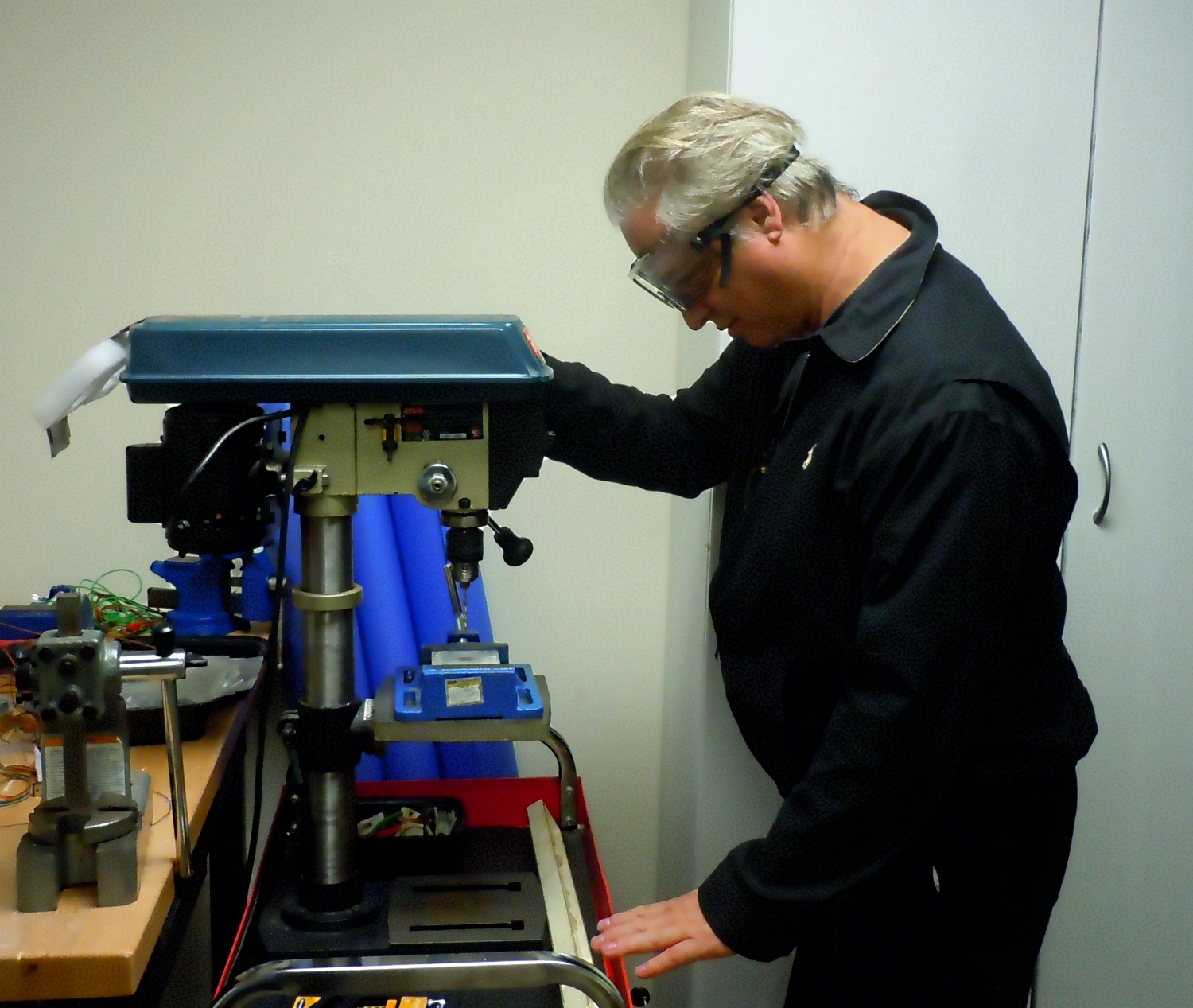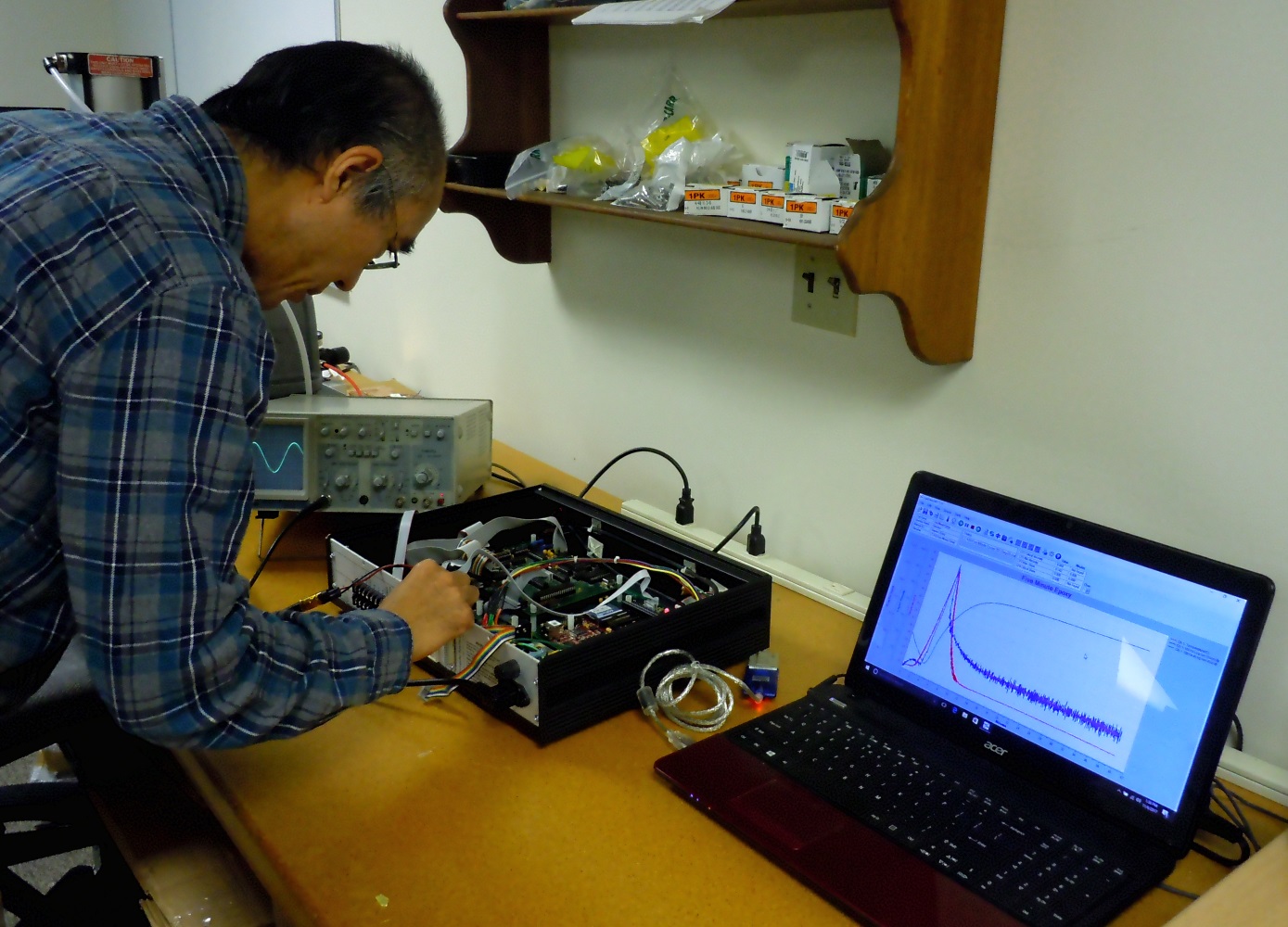 Getting in touch: BostonVoyager is built on recommendations from the community; it's how we uncover hidden gems, so if you know someone who deserves recognition please let us know here.