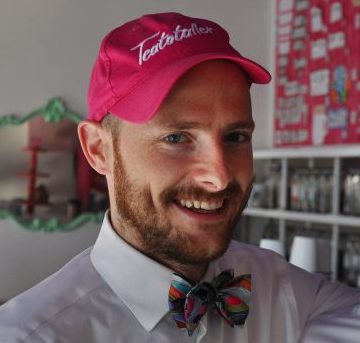 Today we'd like to introduce you to Emmett Soldati.
So, before we jump into specific questions about the business, why don't you give us some details about you and your story.
I grew up in a small town – 11,000 people or so – in Southern NH. Our parent's house was never locked and we were encouraged to welcome all walks of life into our home. We looked out for one another and I established strong lasting friendships.
After studying various forms of The Arts and film production, I graduated with a degree in Anthropology from York University in Toronto. Not feeling quite finished with my studies, I went to England to get a Masters in Cultural Studies from the London School of Economics. I've always loved and been fascinated by big cities, but something about my hometown called me after my graduate work was finished. While my parents had since moved, several of my childhood friends were at a similar point in life where they thought "I've done everything I was supposed to do – maybe I should return home for a while."
In 2011 I moved back to Somersworth NH and moved in with friends I knew since elementary school. It was comfortable – being able to ease back into the community, with so many familiar faces and familiar ways. As I started to open some small restaurants – Teatotaller Cafe being my pride and joy – I also started meeting other folks who, on a similar journey, also made their way back to the small and semi-rural towns of their childhood. It felt like living in a cultural moment. Friends from London or Toronto never fully understood. "How can you live in a town so small after being exposed to the world? Won't your social life die? What about your intellectual life? Your romantic life?"
Though I secretly carried similar anxieties – the fear of missing out – experience proved the opposite. So many folks that shared the same interests, values, background, or education were also going through the same thing. We forged new friendships, new communities while keeping in touch with our roots. As a friend of mine pointed out – she herself returned to Somersworth after getting her masters degree at Harvard – "It's about being where you're valued. Some people are big fish in big ponds, while others are big fish in small ponds. What matters is that you live and work and thrive in a place that values you, that responds to your work and celebrates you." That's the feeling of living in Somersworth.
And I have not been wanting in other areas. Today's digital economy has allowed most – myself included – opportunities to connect with the world – whether through remote work at tech startups, consulting for global non-profits, or engaging in politics where NH is no doubt a lead player on the national stage.
Six years after returning home, I've opened and run three brick-and-mortar businesses (Teatotaller, as well as a gastropub and a sourdough bread bakery), and worked with a growing analytics software company (Weather Analytics). At a certain point, I stopped worrying about whether I made the right choice to move home, and started getting excited about the possibilities of what's next.
We're always bombarded by how great it is to pursue your passion, etc – but we've spoken with enough people to know that it's not always easy. Overall, would you say things have been easy for you?
Choosing to open a tea-focused business in a town of 12,000 people on an abandoned, crumbling street in New England doesn't sound like a wise business decision to most. Fortunately, I wasn't very good at business and decided to do it anyway.
The early years were no doubt the hardest – starting a business with no money, or a sense of how to budget realistically is a recipe for many, many mistakes.
Beyond the lack of solvency, one of the hardest struggles to cope with in a business was the loneliness. Once you have stuck your neck out and decided to do something, you are the one that is solely responsible – for everything. While I had so much support from friends, family, and my community – I would not have taken the first step without them – there is an emotional and mental isolation that running one's own business brings. I was not prepared for that. Going to bed late after spending an evening fixing a recalcitrant display fridge, stressing out over covering the utility bill, while needing to wake up at 5 am to bake scones for the day wondering if any will sell – this was a daily routine that was as psychically draining as it was physically.
Getting to the point where one can afford to take on a team – and find the right kind of talent that not only gets the job done by also inspires and amazes – that was a turning point for Teatotaller.
So let's switch gears a bit and go into the Teatotaller story. Tell us more about the business.
Teatotaller started out of a hole in the wall on an abandoned row of storefronts on the back side of our downtown – with $8,000 I raised on Kickstarter in 2011.
It was early days and I knew very little about how to run a business – other than the lemonade stand I operated a decade earlier (just a couple blocks from my cafe's current location). Very quickly, and through many, many mistakes, I navigated inventory management, PR and marketing, accounting, hiring and operations, and customer service – all while still baking the day's scones.
Teatotaller was always eccentric and ostentatious – lush floral wallpaper, gilded gold furniture, unusual pastry selections – and I think that was a hallmark of its success. Folks began to learn about this unusual tea cafe in a sleepy working-class mill town tucked away on the border of Maine in Southern New Hampshire. I began to meet people in my own backyard that inspired me and supported me and encouraged me. Soon, as the city was undergoing a 'downtown revitalization,' a local real estate developer stumbled across Teatotaller and we both saw an opportunity to expand and scale the business. We reopened Teatotaller in a bigger (and brighter) venue in the center of downtown in 2016.
What started as a post-grad school "What Am I Going to Do with My Life" project to pass the time transformed into a community cafe and eCommerce business with a mission. The eccentricities and flair of Teatotaller, in its new location, are now expressed as hallmarks of LGBT inclusion and accommodation. Our fans describe us as a "queer and hipster oasis of tea, coffee, and pastry goodness" and that idea – an Oasis – is really fitting. Folks from all backgrounds, regardless of age, ethnicity, gender identity, or sexual orientation can find some comfort and community at Teatotaller. Similarly, our menu goes the distance to cater to almost all dietary restrictions, allergies, or lifestyles – without sacrificing on flavor or the ability to "Treat Yourself."
Our business made National headlines when we opted to take out advertising space on a local billboard and use a local model, Michael Cummings for the visuals. A recent Somersworth High School graduate, Michael is bold and embodies a gender fluid style that is well known in our community – and is a testament to the fact that even small, 'fly-over' towns can host – and celebrate – differences in a great way. Some outside of our city were provoked by the advertisement, bearing the cheesy line "I like my men like I like my coffee – with breakfast at Teatotaller" – and suddenly we found ourselves on the front page of Huffington Post.
Teatotaller strives to excite and delight – and we love that we can keep it interesting even in the quiet space of Somersworth, NH.
What were you like growing up? Personality wise, interest wise, etc.
I don't think I ever wore matching socks as a child and that is still true today.
I've had an insatiable curiosity since a young age, and my parents not only tolerated but encouraged it. Paired with a penchant for the creative arts, I was always eagerly learning a new skill to express myself – from writing to claymation to dance.
Contact Info: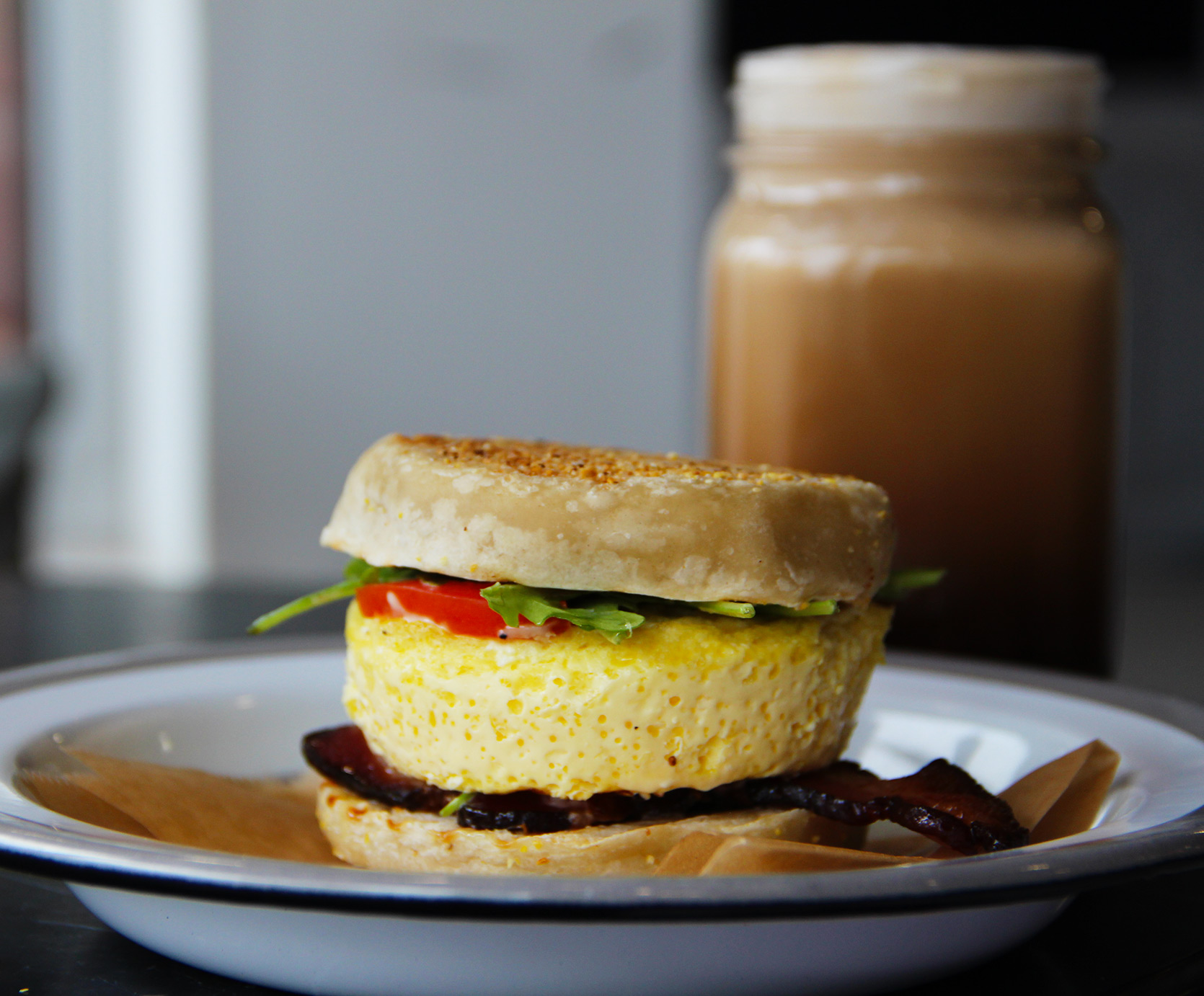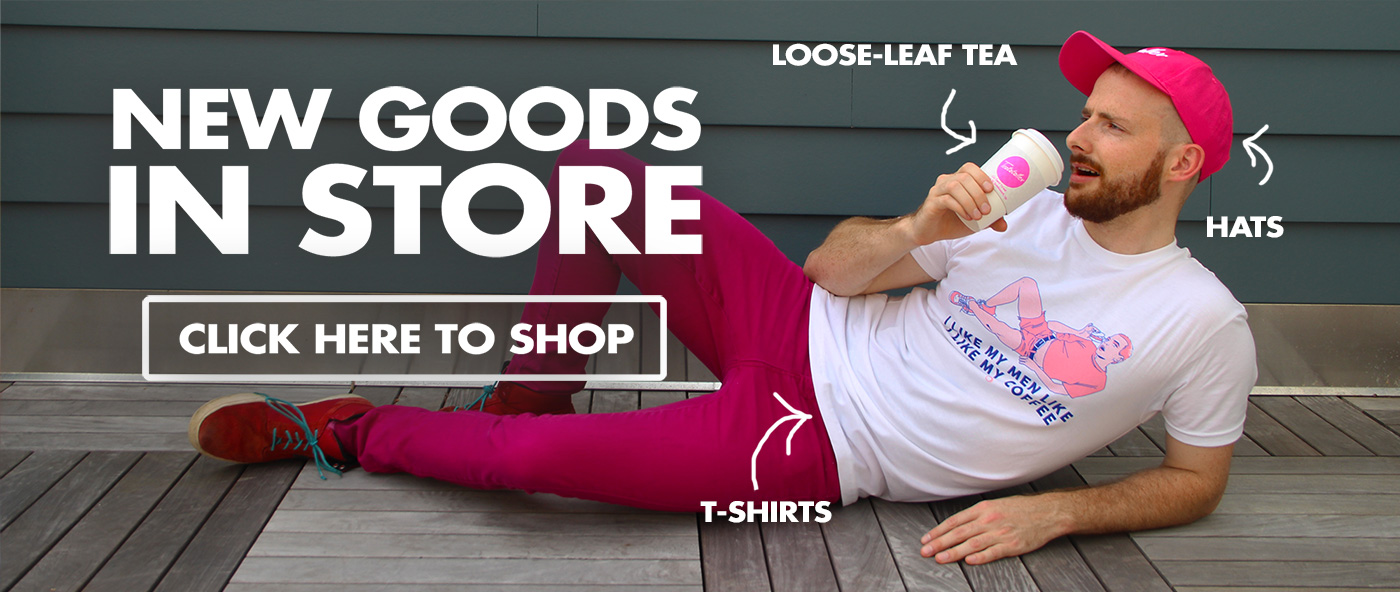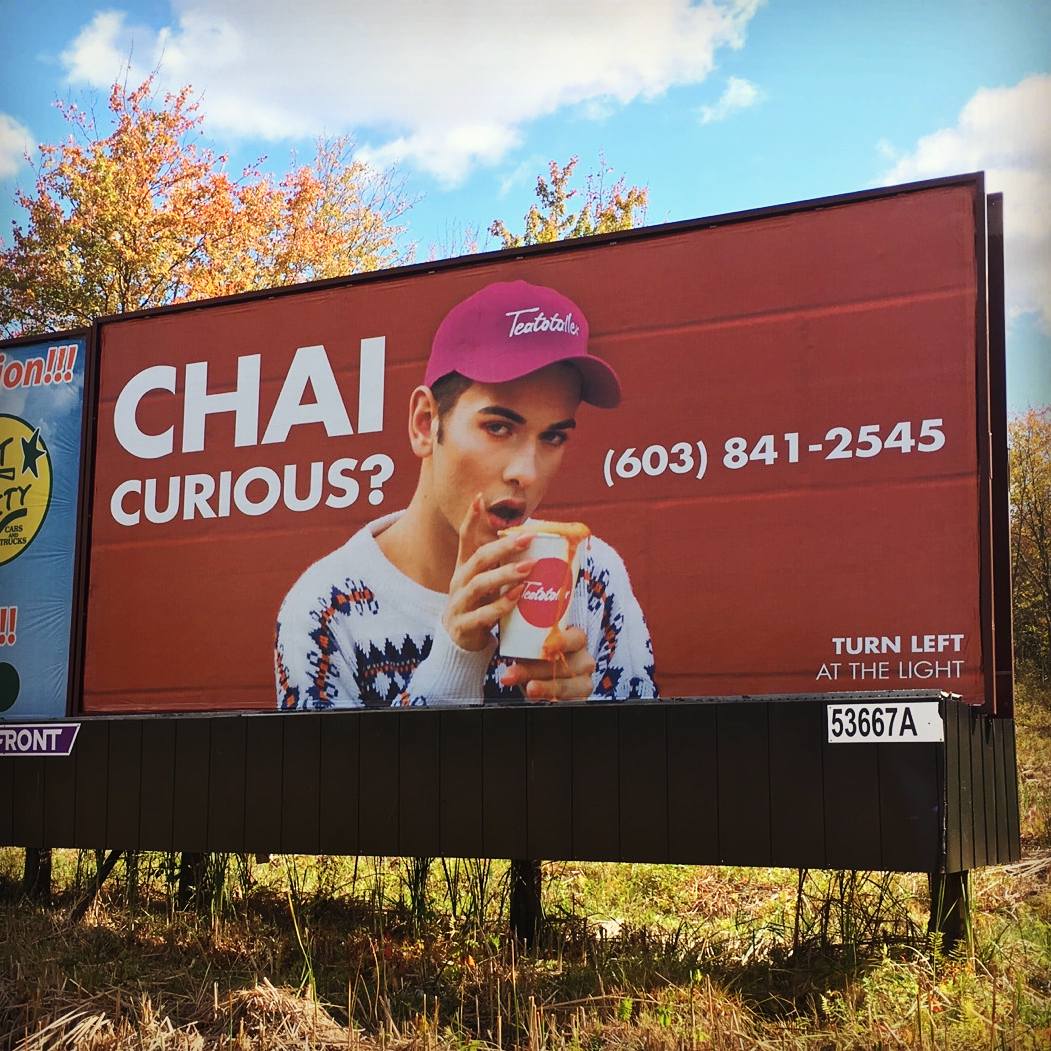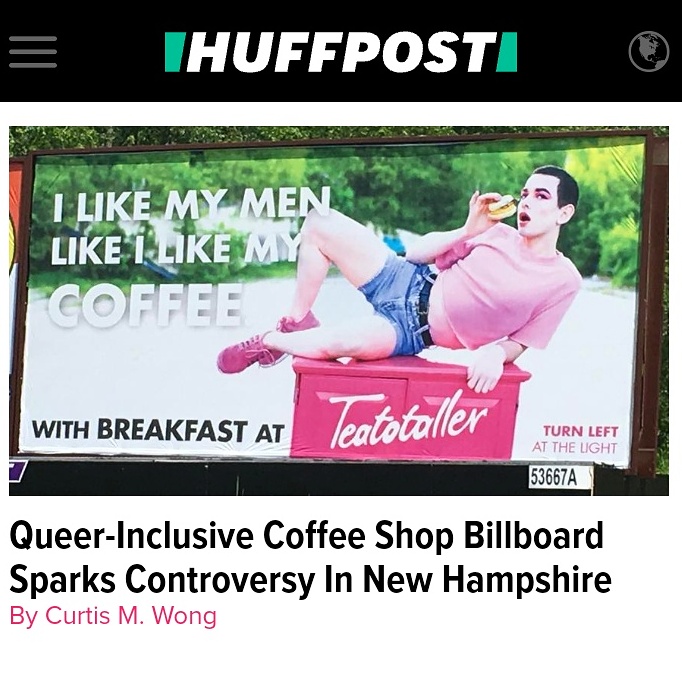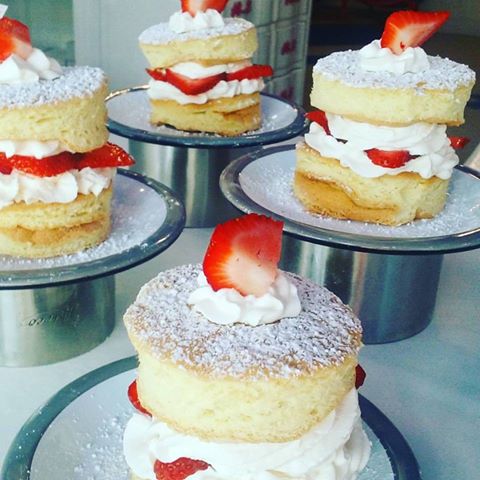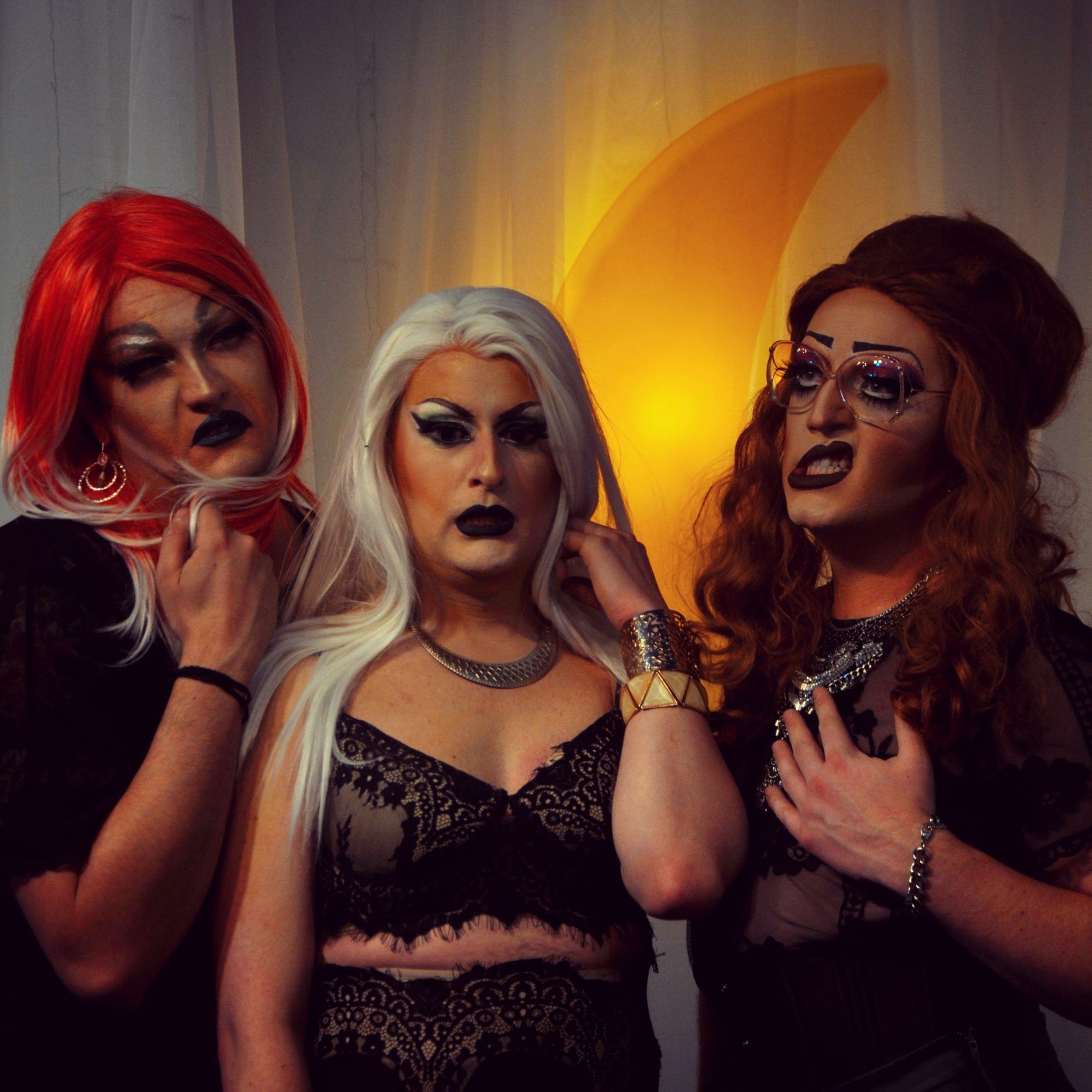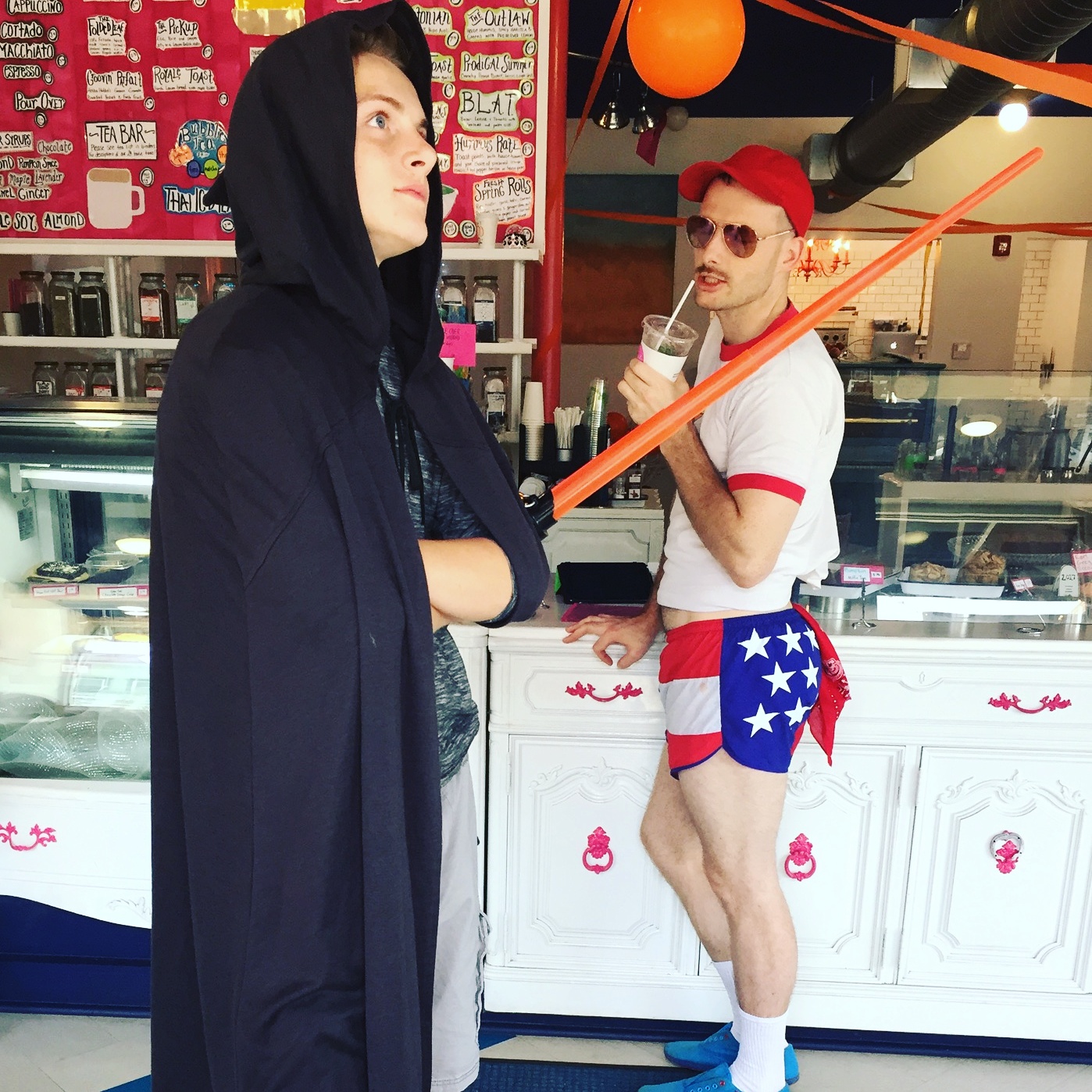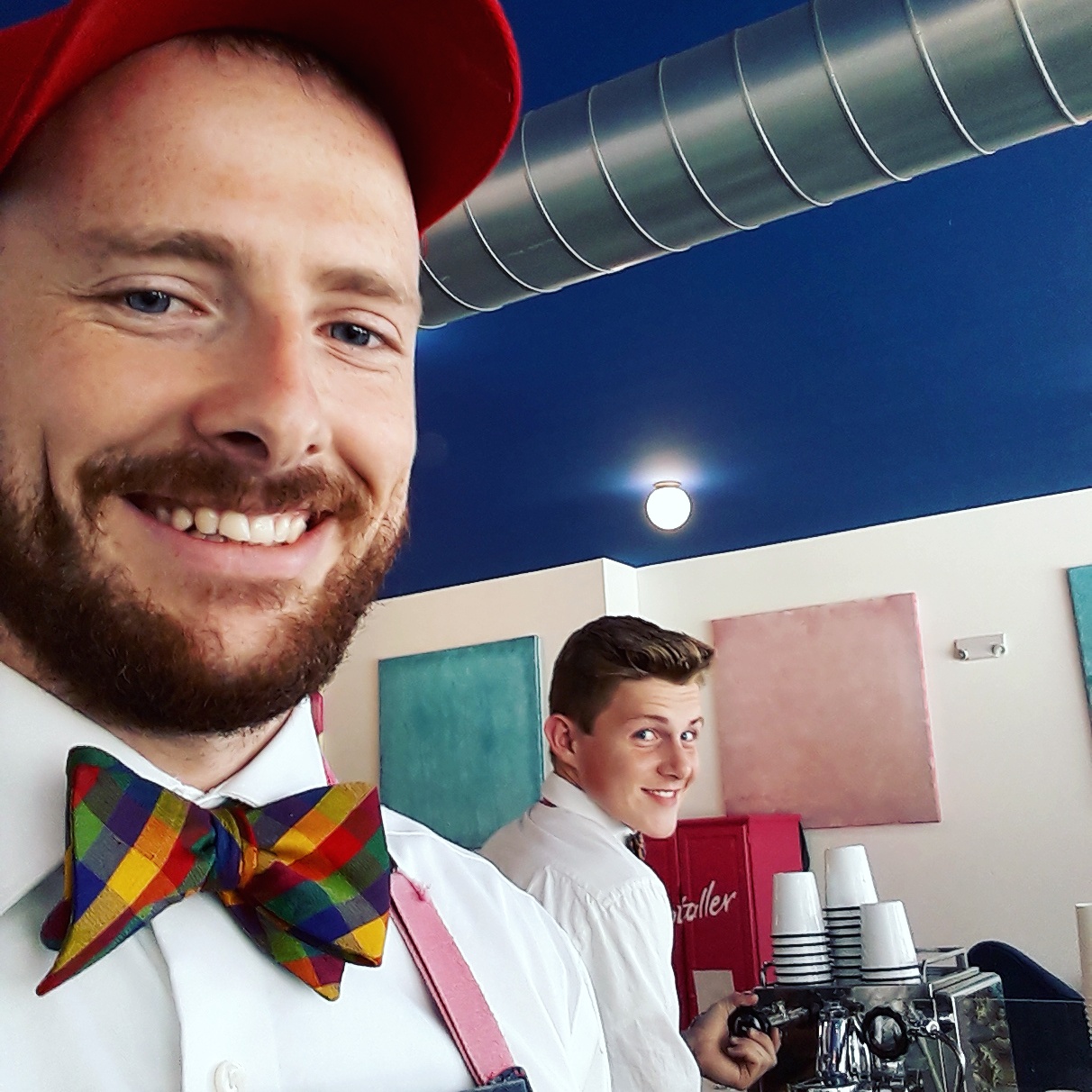 Getting in touch: BostonVoyager is built on recommendations from the community; it's how we uncover hidden gems, so if you know someone who deserves recognition please let us know here.