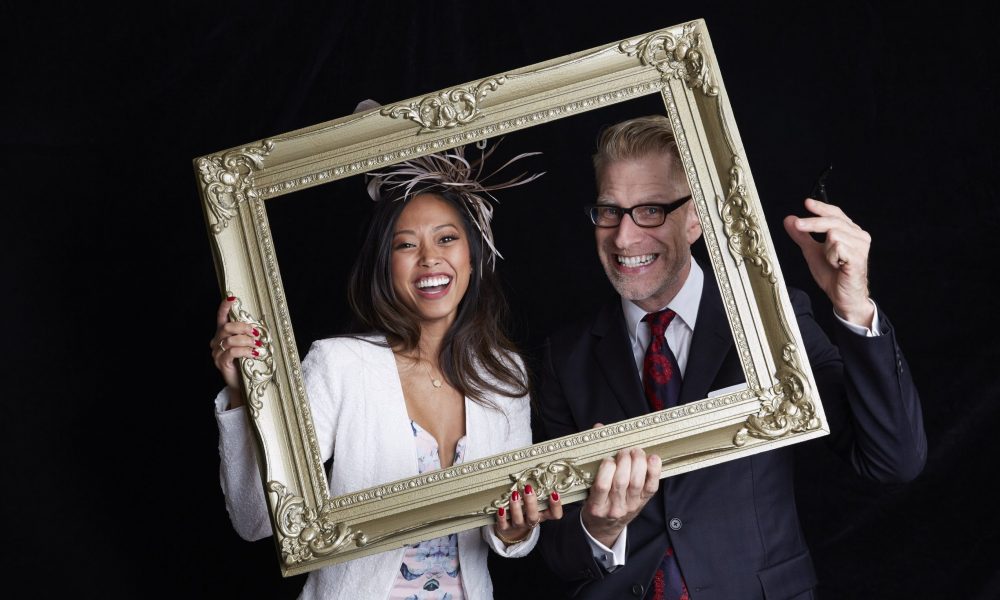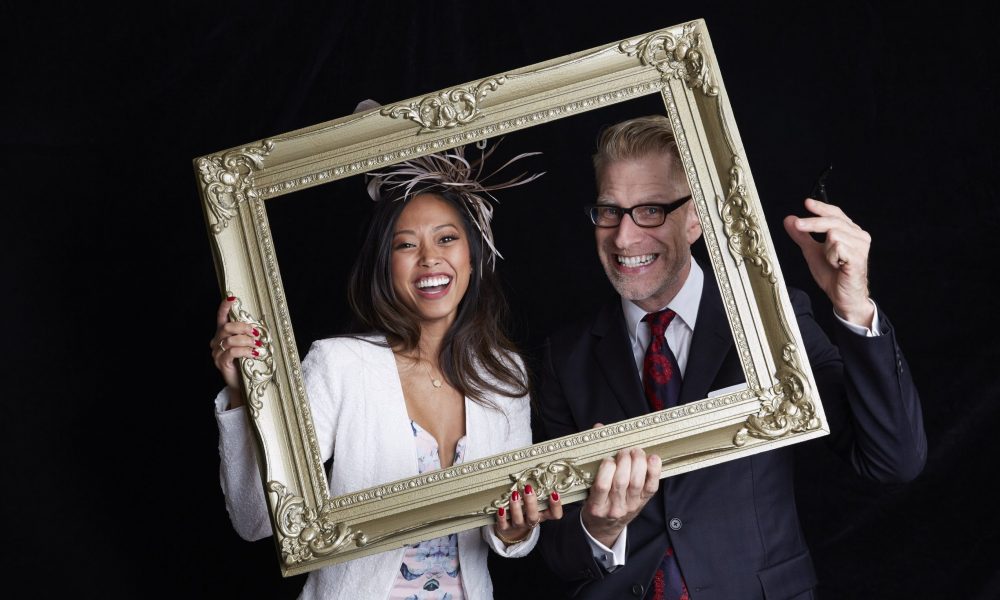 Today we'd like to introduce you to Duncan Hughes.
Thanks for sharing your story with us Duncan. So, let's start at the beginning and we can move on from there.
I've been in the interior design business for almost 15 years now and I love it so much.
It has been an amazing journey so far and I am just so thankful that I am able to do what I do every day. I am especially excited about the furniture line I recently designed. The Duncan Hughes for Dowel collection launched last month and is really a dream-come-true!
Previous to being an interior designer, I had a successful career in the advertising agency world. I was an executive handling all aspects of tremendously large and complicated accounts. My job was to listen and understand our clients and their business, helping them determine what their needs and goals were — and then, to communicate those strategic goals to the internal team at the agency to make sure the creative end result was on target, implemented properly, on time and on budget – and then track the results. My career with full-service advertising agencies is where I developed my work-ethic, client-interaction style and ultimately, was the business model on which I based my interior design firm.
I started Duncan Hughes Interiors in 2002 from my dining room table, with only one client. Less than a year later, still with only one client, I leased a large office space in Boston – against the sage advice of a trusted business advisor. He wanted me to wait until I was more established before making that commitment. But, I feel strongly that taking that leap of faith contributed greatly to the success of the firm. I was making a statement to the universe that I was ready to take my business to the next level. And luckily, the universe listened!
I love my clients and am thrilled to come to work every day. I am in awe of the diversity that each new client brings. I would get bored very quickly doing the same style over and over again. I don't like to force my individual style onto my clients. Each of my completed projects is vastly different and is the direct result of listening to each client, delivering a finished space that reflects their design aesthetic (even if they are not entirely sure what that aesthetic is at first), as well as the functionality that addresses their unique lifestyle.
Besides the diversity of our finished projects, the common thread that you will see in all of our client's homes is the quality of our work and our attention to detail. Yes, we get positive feedback that our finished projects are sophisticated, beautiful and elegant — but it requires hundreds of invisible decisions, and a lot of intricate planning to make a space feel easy, approachable and livable as well.
I believe that our success as an interior design firm can be largely attributed to our passion for really listening to our clients. And then, based on what we hear from them delivering a finished home that reflects and magnifies who they are, where they've come from, and who they aspire to be. And besides that, our clients really seem to enjoy the design process with us – we try to make if fun, easy and educational.
Has it been a smooth road?
I feel very fortunate that I have been able to bring our design services to our clients consistently for all of these years. Certainly, at the start there were the struggles common to many new small business owners – there is so much more to running an interior design firm than just doing interior design! This is something they don't necessarily tell you in school. Getting the operational side of your business up and running smoothly and handling all the unexpected issues that can come up, certainly can distract from making beautiful spaces! Finding a balance between the creative side of the job and the operational side is something I still face on a daily basis – I am just much better at it than I was 10 years ago!
So, as you know, we're impressed with Duncan Hughes Interiors – tell our readers more, for example what you're most proud of as a company and what sets you apart from others.
I am someone who is greatly affected by my environment. Whether at home or traveling I always feel better if I am in a space that makes me feel peaceful, safe and connected to what makes me joyful. And I strongly believe that, whether they know it or not, everyone needs and deserves this as well. People should live in a meaningful space that makes them feel contented, happy, restful and secure.
I got into this business not just because I love interior design and want to share my talents with others. My admiration for interior design goes far beyond just finding the right fabric, rug or side table. One of the main reasons I got into this business is because I want to create individual environments for people and for families that bring them joy and improve their lives. In my opinion, interior design is a very powerful medium. I believe that good interior design can truly transform lives.
For example, I got a call not long ago from a client. We had finished this particular project a few months prior, and he said he wanted to thank me for what I had accomplished at his home. He went on to say that, while he had already thanked me months back for the hard work we put into the job and the beautiful result, he was calling to share his appreciation for another aspect of the final result he did not expect. He said he wanted to thank me for giving him the ability to spend more time with his wife and his 2 young children. He shared with me that because he was so thrilled with the design of his new home, that instead of staying late at the office, he was coming home earlier each day. He told me that the chaise lounge and reading light we put in the corner of the family room, had – just as I had predicted – allowed him to look over work reports on his laptop while still interacting with his family. He went on to say that after new interior design was completed, they were entertaining more and spending more quality time with friends. And the master bedroom renovation, designed to feel like they were at their favorite vacation destination, somehow, made he and his wife feel closer as a couple. I was touched by what he said and it affirmed why I am in this business: to create these spaces and ultimately these special moments, for my clients.
Someone considering hiring an interior designer should not make their decision on the quality of their work alone. But also, on the relationships they have developed with local tradesman, builders, craftsman and vendors. I am very proud of the teams that I recommend to my clients and the resources I have discovered to bring beautiful pieces into my clients home. One reason I went into business for myself, was that I wanted to surround myself with people I enjoyed working with. It is important to me that I enjoy spending time with my clients, as well as work with business partners that create quality products at a fair cost.
This idea of creating spaces and objects that bring joy, as well as working with quality partners is completely represented in my collaboration with Dowel Furniture. Designing the Duncan Hughes for Dowel collection was an amazing creative experience. When they asked if I would be interested in creating a furniture line for them, I jumped at the chance. They are a fantastic family-run manufacturer that has been creating top-quality pieces for the likes of Baker and Century for decades. Having a company of such a high-caliber creating the pieces I designed for my collection is really fantastic. They are wonderful collaborators and it has been so thrilling to see such positive responses to the furniture. We launched at Las Vegas World Market last month and I have been overwhelmed at the excitement that has been generated by the pieces.
I wanted to create pieces that spoke to me personally but also answered a need I saw in the market. Each of the pieces is something that I wish was available for some of my recently completed projects. The line is intended to walk the line between masculine and feminine lines. It has a a sort of lean, sleek and feminine Mid-Century vibe, combined with the rich, warm, masculine lines of furniture from the Art Deco period. I wanted to create pieces that were different from any I had seen before but also able to easily blend with a multitude of other styles that might be in a client's home. And – great news – the prices are actually very reasonable!
Let's touch on your thoughts about our city – what do you like the most and least?
What I like best about Boston is the fact it feels like a small town and a big city in equal measures. I grew up in a small town in Vermont and have lived in Boston for many years. Boston appeals to both of those extremes.
I like that I live in a city where I can walk almost anywhere I need to go, where people are friendly with their neighbors. And, that I am on a first name basis with the owners and employees of the shops and restaurants in my neighborhood. I also love the cultural opportunities that have only been increasing over the years here. Commonwealth Shakespeare Company, Boston Ballet, the A.R.T., The Museum of Fine Arts to name just a few. I travel all over the world and am continually impressed with the cleanliness and beauty of Boston.
I also love our close proximity to the rest of New England. Boston is really perfectly geographically situated. I can't think of another large American city that has such easy driving access to stunning places like the Berkshires to the west, the gorgeous beaches on the Cape and Islands and excellent skiing along with traditional and charming New England towns to the north.
What I don't like so much? As an interior designer, I am driving quite a bit around the city. I feel that a downside of all of the fabulous new residential buildings going up all over the city is an increase in the number of cars on the street. It makes driving and finding a parking space, much more time consuming. I do ride my bicycle quite a bit around the city as a means of transportation and find that over the past few years, the city has become much more bike-friendly!
Contact Info: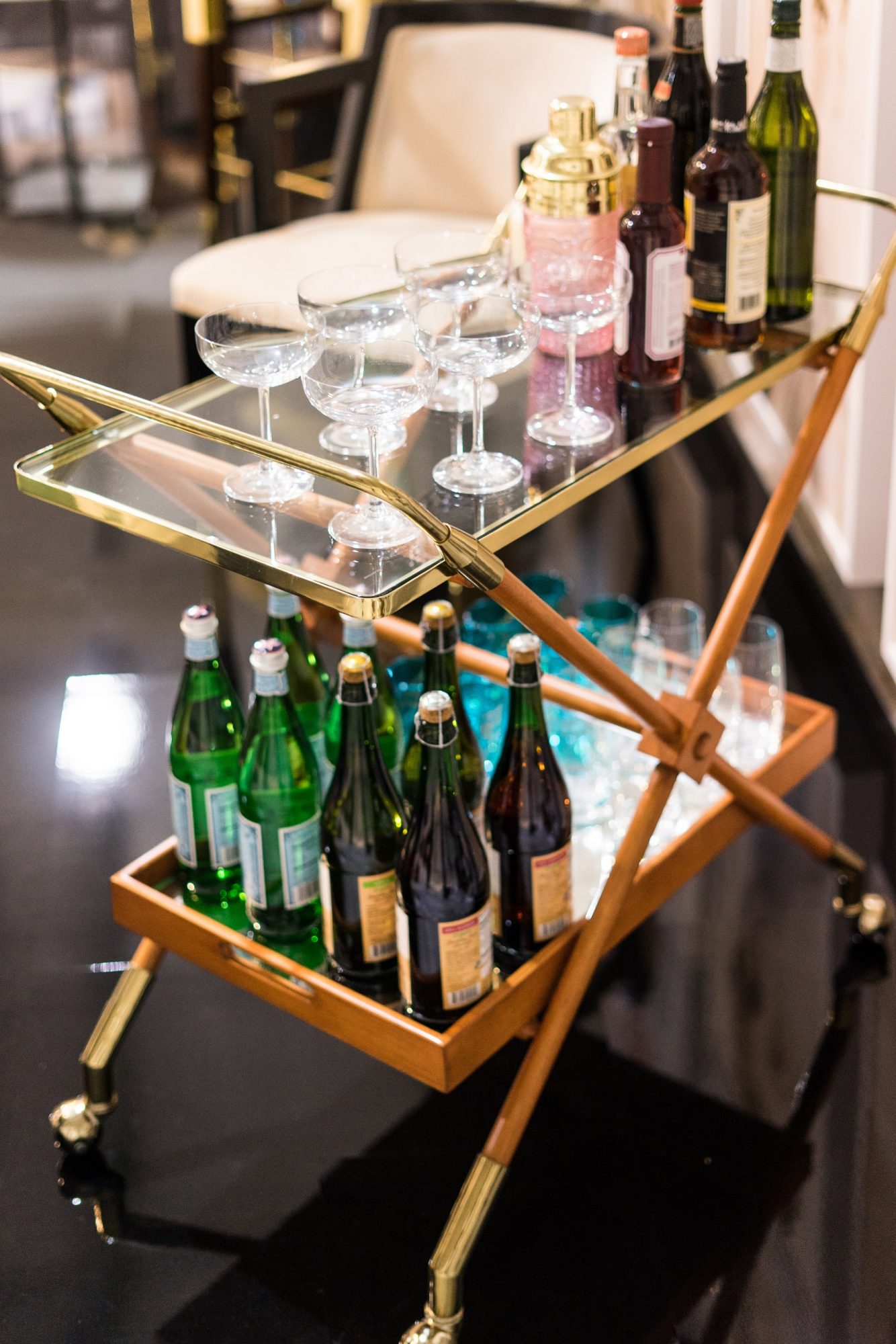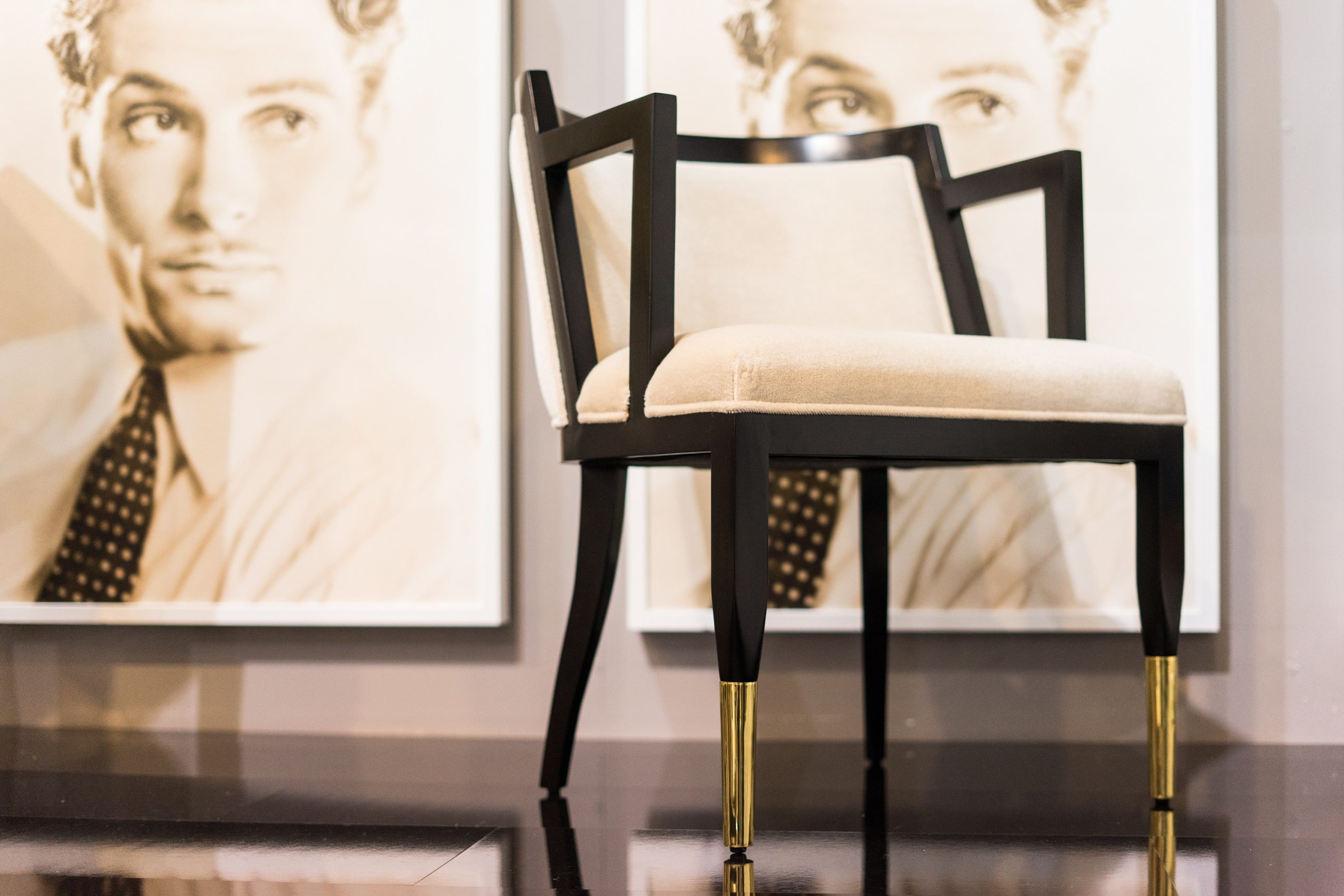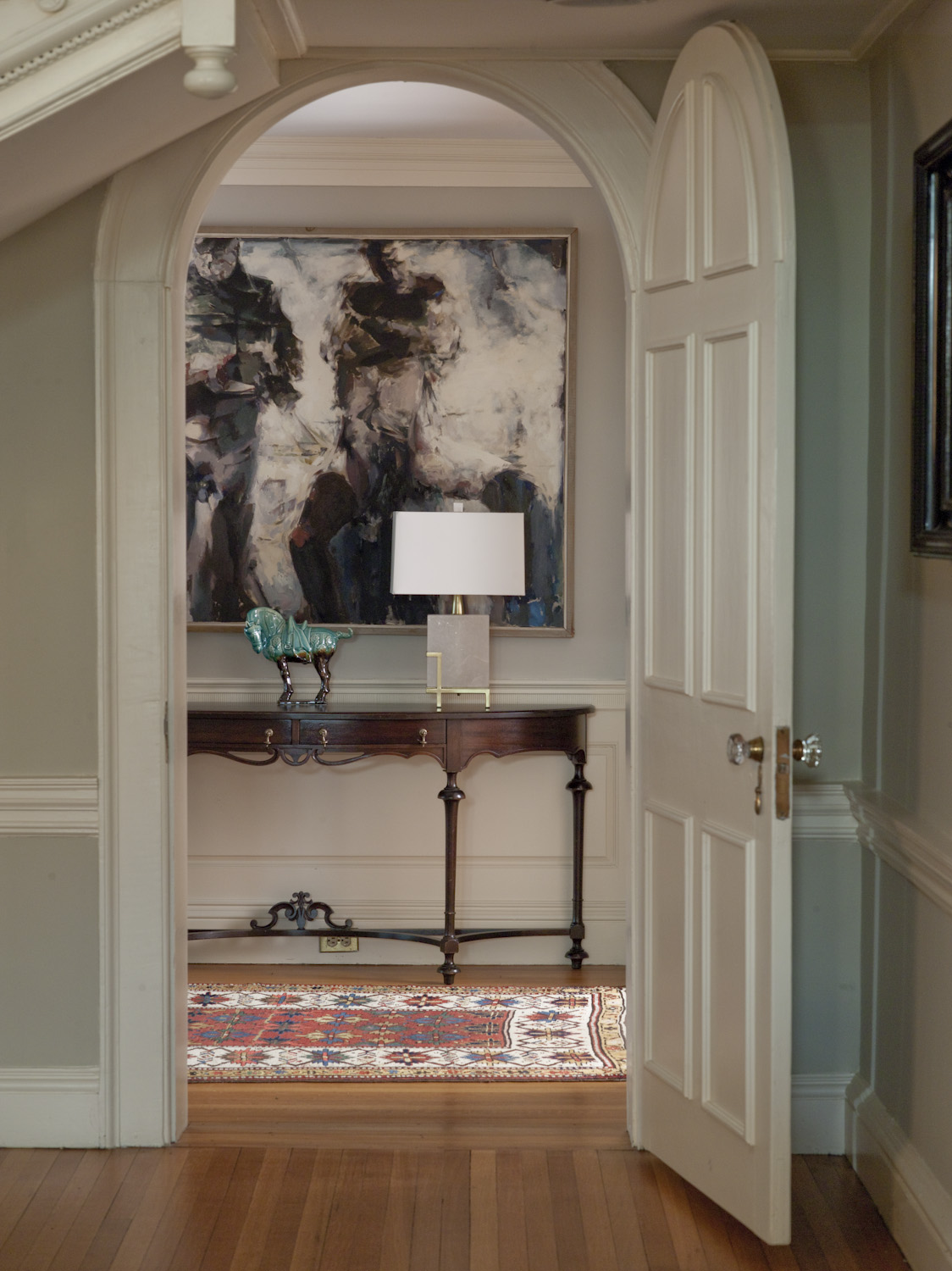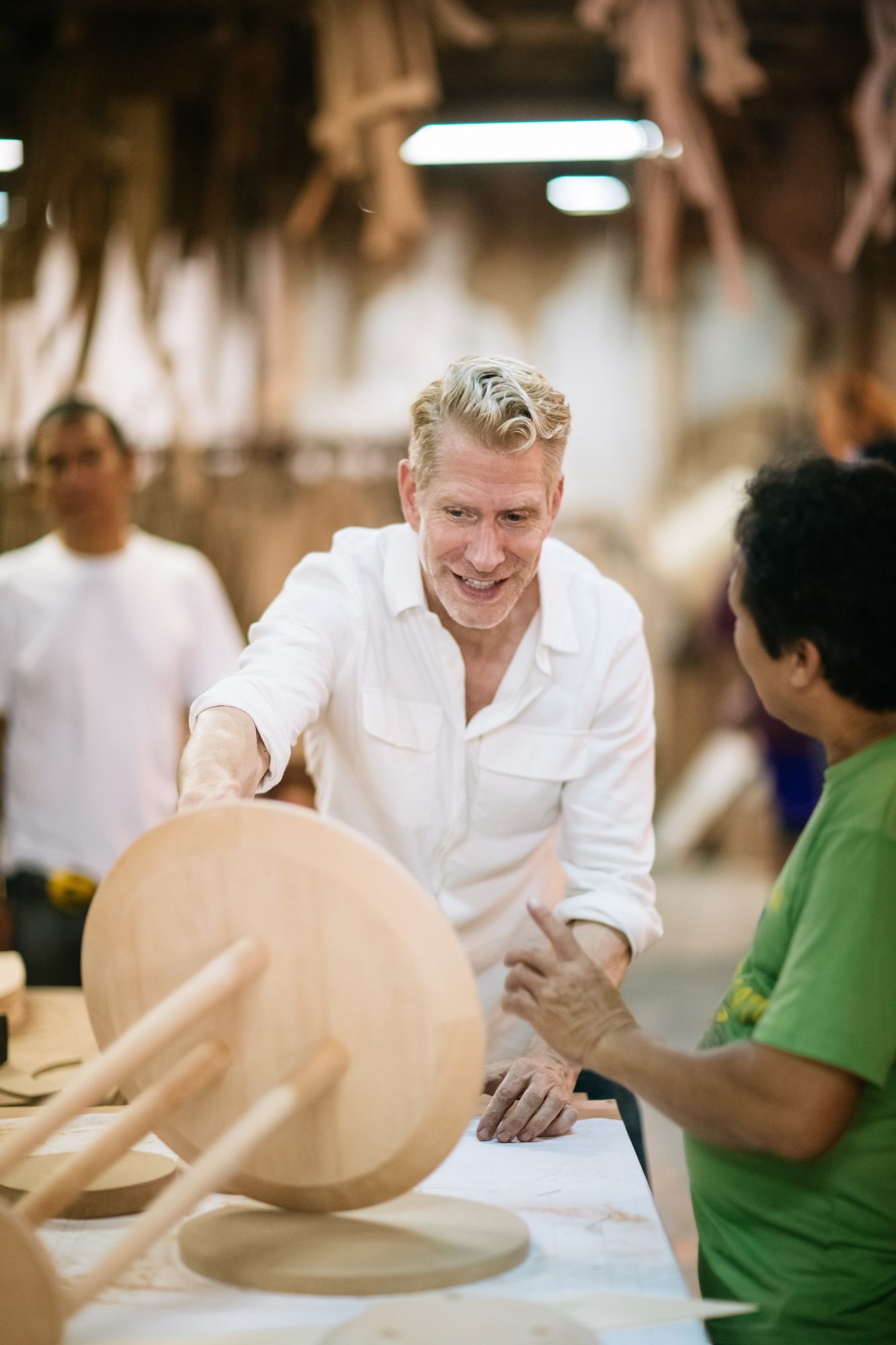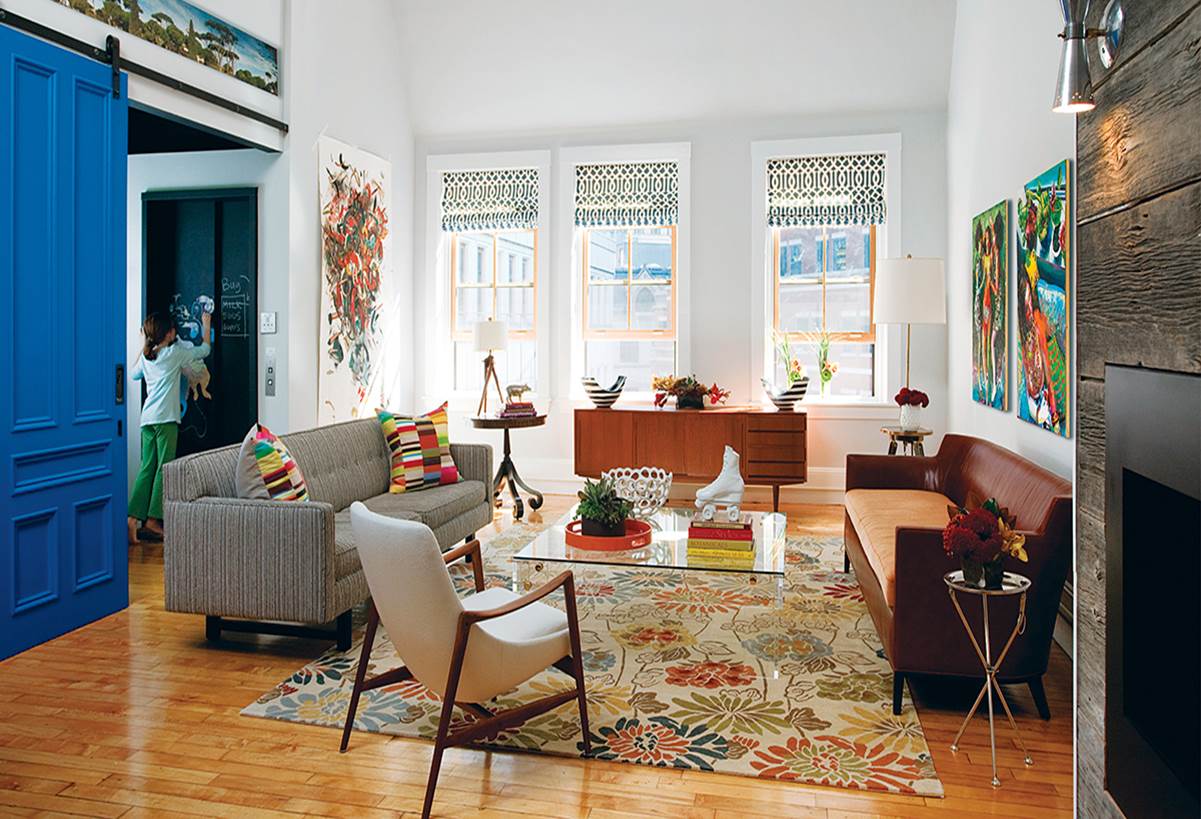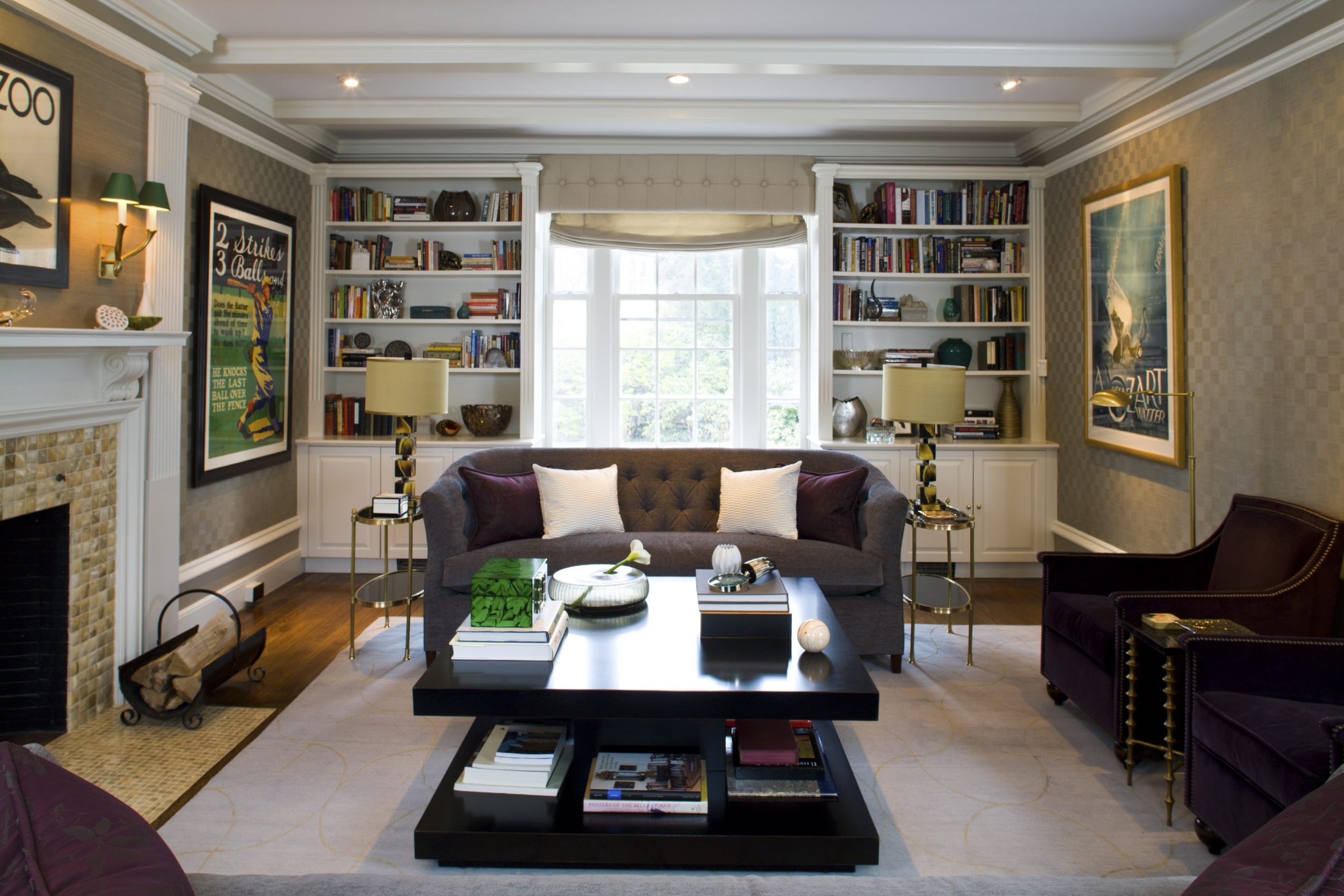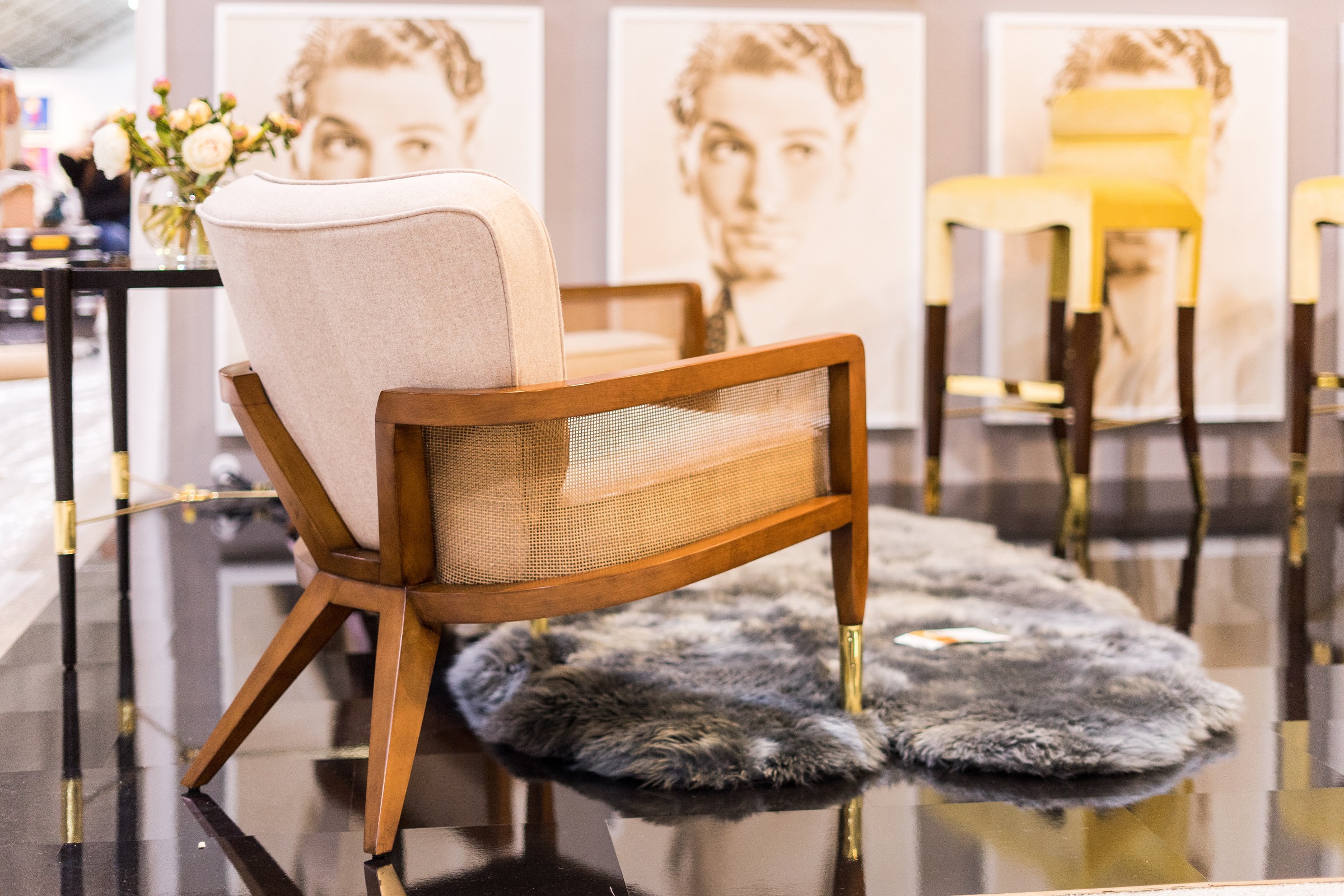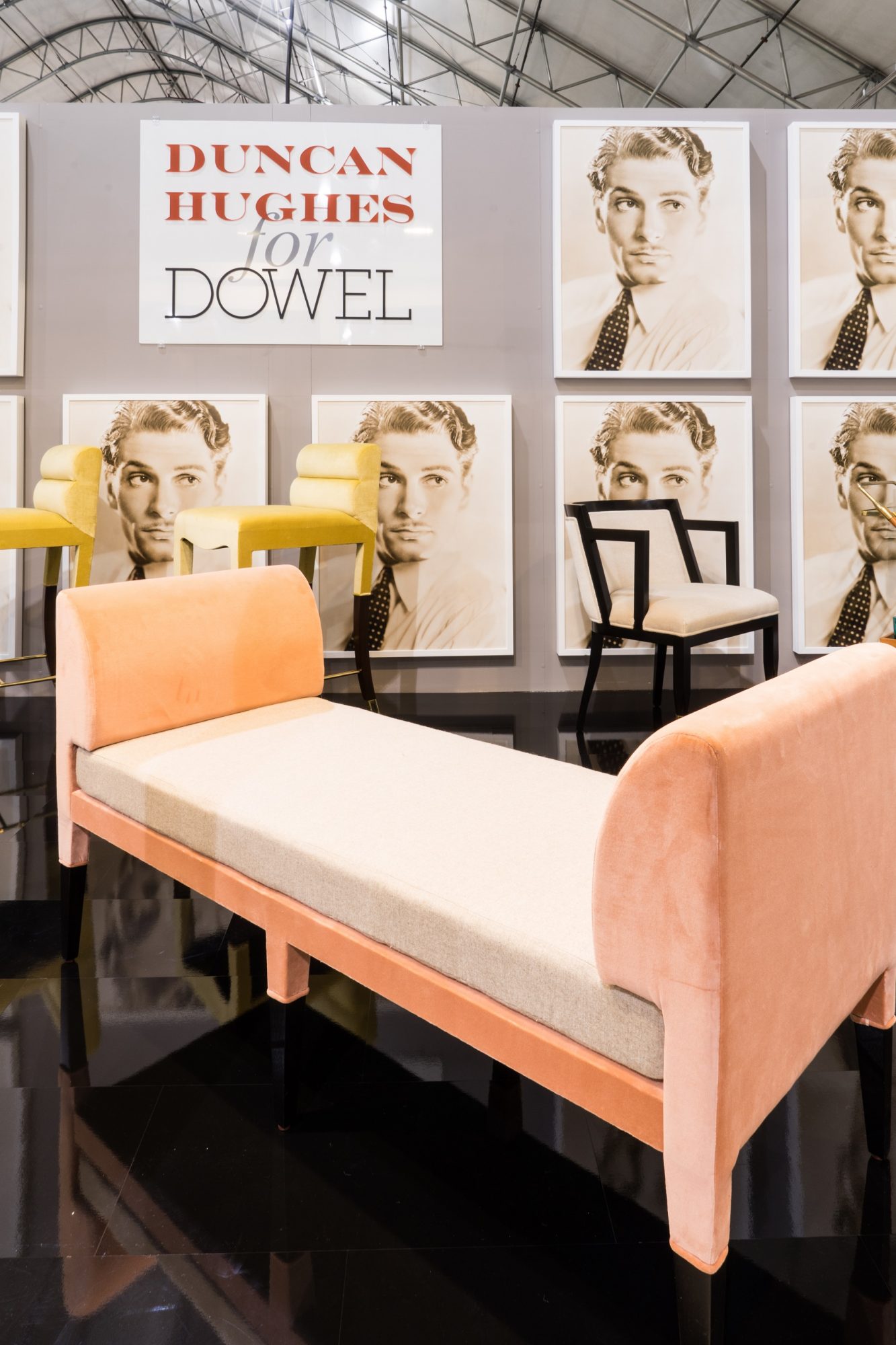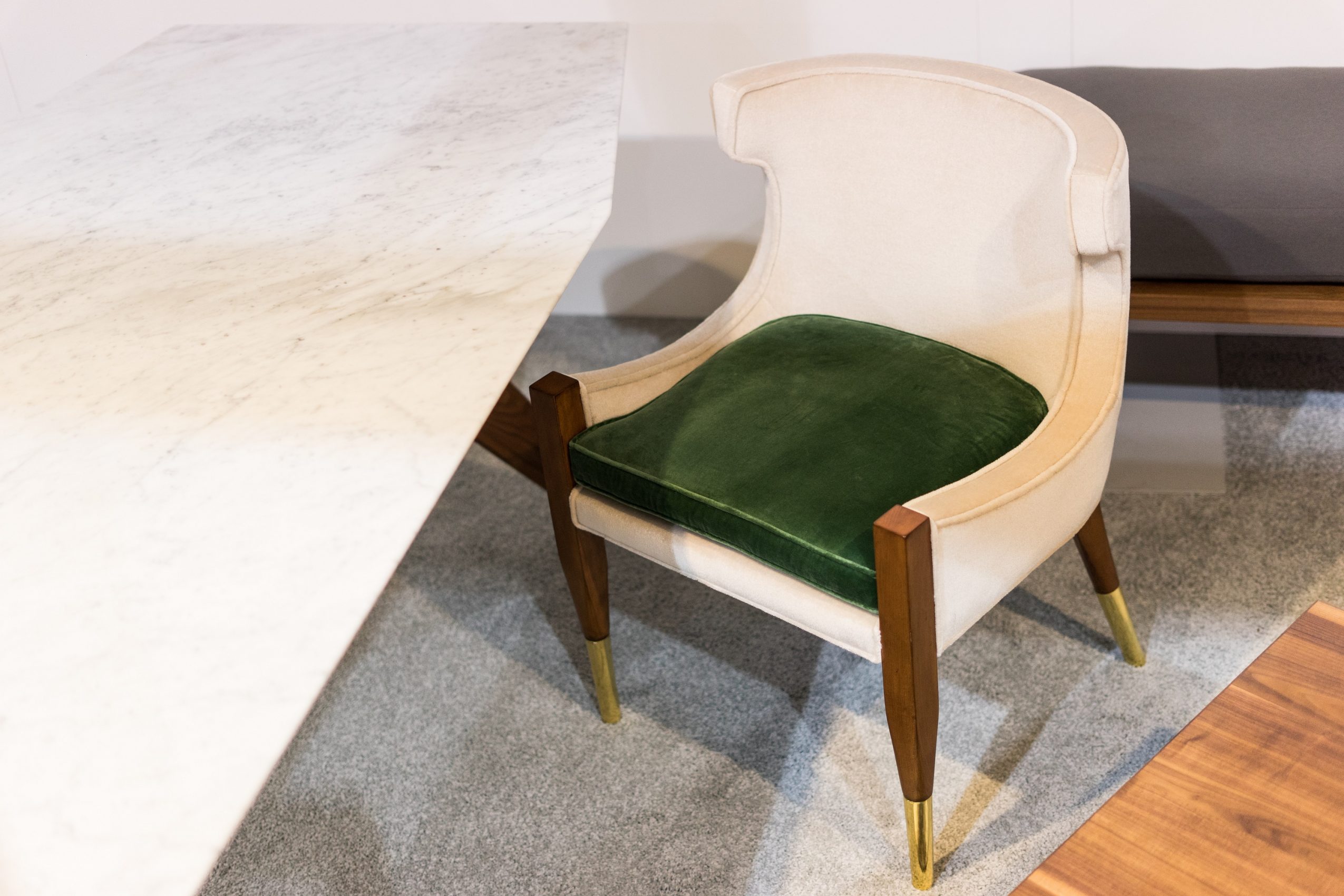 Image Credit:
Eric Roth, Josh Kuchinsky, David Winthrop Photography
Getting in touch: BostonVoyager is built on recommendations from the community; it's how we uncover hidden gems, so if you know someone who deserves recognition please let us know here.