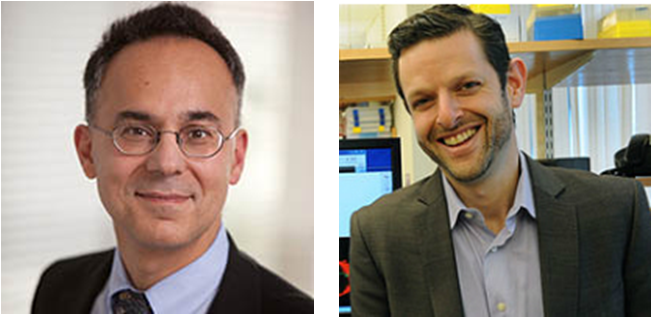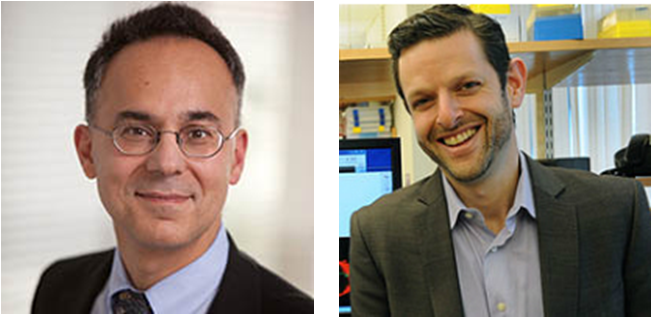 Today we'd like to introduce you to Dr Jacques Delort and Dr Jeff Karp.
Dr. Delort & Dr. Karp – please kick things off for us.  Where does this story start?
Skintifique's journey started in Boston and Paris when we joined forces with a goal to change and improve the quality of life of people with demanding skin. We have been collaborating for some time when Jacques was the senior executive at Sanofi, the pharmaceutical group and Jeff started his lab at Brigham and Women's Hospital and had just published a landmark paper in Nature about the technology concept.
From there grew a friendship based on mutual respect, consolidated by our shared goal to harness scientific discoveries and approaches that improve everyone's everyday life and health. We were both looking for an opportunity to work together and built a new type of science-based company that would have an impact on people's health.
We have also this concept that innovation is about inventing and developing products or services that people actually use in real life, and therefore, we wanted to invent a way to take breakthrough innovations from lab to people wherever they are extremely quickly.
We decided to go in dermatology and skin care because the need for new, safe and effective products for people with sensitive, allergic and damaged skin is enormous. Indeed, we identified huge unmet need: patients with demanding skin who were not being served by typical skincare. So we invented a whole new class of formulations that are simple yet powerful. Our focus has been on patients and improving quality of life – versus beauty – and thus it took us a while to get off the ground as we wanted to get our formulations right which we have done and the results have been spectacular.
We started off with concepts to address the main challenges which are:
1/ protecting the skin from external agents including pollution;
2/ purifying and cleansing the skin;
3/ efficiently moisturizing, soothing and delivering active ingredient in a smart way.
Together with a group of top scientists and product developers, we developed two breakthroughs, super safe and efficient technologies that could be used to generate both consumer products and medical products:
– "Capturifique", the first in the world to protect the skin against Nickel and other metals and also against many agents contained in pollution.
– "Activifique", an exceptional technology that enables controlled and gradual release of the active ingredients. This scientific innovation makes the gel a "smart" skincare that is responsive to the skin and its needs.
In less than 2 years, we were able to launch a number of products derived from these breakthrough technologies that are specifically designed for people with sensitive, allergic or stressed skin. One of them is the Hydrating Gel Plus HS which is probably the most efficient, safe and versatile moisturizer and soother in the market. Its uses range from a lifestyle night cream to a repair cream for dry, cracked or burned skin (and also recently tattooed skin), to a companion care for eczema or psoriasis and even for dramatic diseases such as epidermolysis bullosa and Ichthyosis. Another example is the Protective Cream HPS, the first product of the world to protect skin from Nickel and metals which has also been evaluated for its value for people suffering from allergy associated eczemas such as dyshidrosis and atopic dermatitis.
In order for people to get the products wherever they are, we have put in place a network of mostly digital distribution in the US, Canada, France, the UK and others countries. We are very proud today to see that there are thousands of people across these countries using these products and many of them get their lives changed. Of course, we also work with pharmacies and other retailers.
In parallel, we are also continuing to do a lot of R&D and we conduct clinical trials in various places that prepare the next generation of medical products derived from these technologies that will address major diseases around dermatitis and allergy.
Our approach to innovation also allows us to continuously discover and propose new solutions. For instance, we are very excited because some of our scientists have discovered that one of our technologies protects not only from Nickel but also from heavy metals and other agents contained in pollution. This offers the possibility to offer a line dedicated to really protecting people skin from the toxic effect of industrial and city pollution. Another illustration is with tattoos and piercing as many customers have started to use the Hydrating Gel Plus HS for their tattooed skin.
Great, so let's dig a little deeper into the story – has it been an easy path overall and if not, what were the challenges you've had to overcome?
As you know, starting a company that offers both new products and a new distribution system is not a smooth road. There have been many challenges starting from a technical one when some of the science and technologies we initially worked with turned out not to be practical when taken out of the lab and put into real life products. Therefore we had to reinvent these technologies so that they could actually work in real life.
Also, other challenges include simply the distribution of our products. Unlike a traditional biotech company, we absolutely wanted to reach the users of our products and therefore we had to put together very quickly a distribution network, in addition to having products that meet all the safety requirement for distribution to consumers. This effort does require a lot of skills, passion, and talent. It also comes with a lot of ups and downs.
We also have both the challenge and the opportunity of having an extremely flexible organization that stands across Boston and Paris, meaning that we have all the usual cultural, language and long-distance management challenges.
Last but not least: we have the struggle of having only 24 hours in a day!
Alright – so let's talk business. Tell us about Skintifique – what should we know?
We are a skin tech company which develops and commercializes skin care products to bring comfort and relief to people with skin that is demanding, sensitive or affected by eczema, psoriasis and other aggravating skin conditions. Our products are based on breakthrough innovations and are very safe, innovative, and super-efficient.
We also leverage technologies to work in partnership with other companies to develop new drugs.
From the consumer and health professionals standpoint we are now for offering very safe and effective products for a number of skin concerns that do not have good solutions elsewhere. The Protective Cream and the Hydrating Gel are cases in point. And from a professional standpoint, we are known for this ability to truly and efficiently turn top science concepts into safe products that actually work and sell across several countries
We think we are distinctive because we combine this science excellence that is necessary to create these new products with development excellence because we actually turn this science into products in a very efficient way. We are also distinctive thanks to our distribution system, mainly digital, which allows us to grow really fast across markets that we have prioritized.
Several things made us quite proud. First of all, we are making something that is good for the humanity. Indeed, we are truly improving some people life. There is nothing like having a user affected with a health condition telling us how our products can change their life or their kid's life.
The second one is that we are actually very proud of having put together this new type of company that combines top science inventions with the ability to develop actual products at light speed and commercialize them across multiple countries with extreme efficiency and flexibility.
The other thing that makes us proud is to see that talents are joining the company with energy, passion, and versatility, and seizing the opportunity to grow themselves.
Is there a characteristic or quality that you feel is essential to success?
It's actually a combination of things. First of all, you need to be completely bold because it's about inventing both new products and new distribution solutions. You also need to be somewhat ignorant because if you knew all the difficulties you would never do it! You need to know that you are ignorant and therefore manage your risks all the time so that you can actually survive each of the down times!
It's also important to have a long-term vision to keep track of where you are going and to be able to work with a lot of different people. You need to motivate them and manage to make a lot of different people happy because again, in the end, you never do that by yourself, it's always a group of people sharing the dream and ambition.
Pricing:
Hydrating Gel Plus HS – $29.99
Protective Cream HPS – $23.99
Hydrating Gel Plus HS Pack of 3 – $44.99
Discovery Pack – $54.99
Contact Info:
Image Credit:
Skintifique