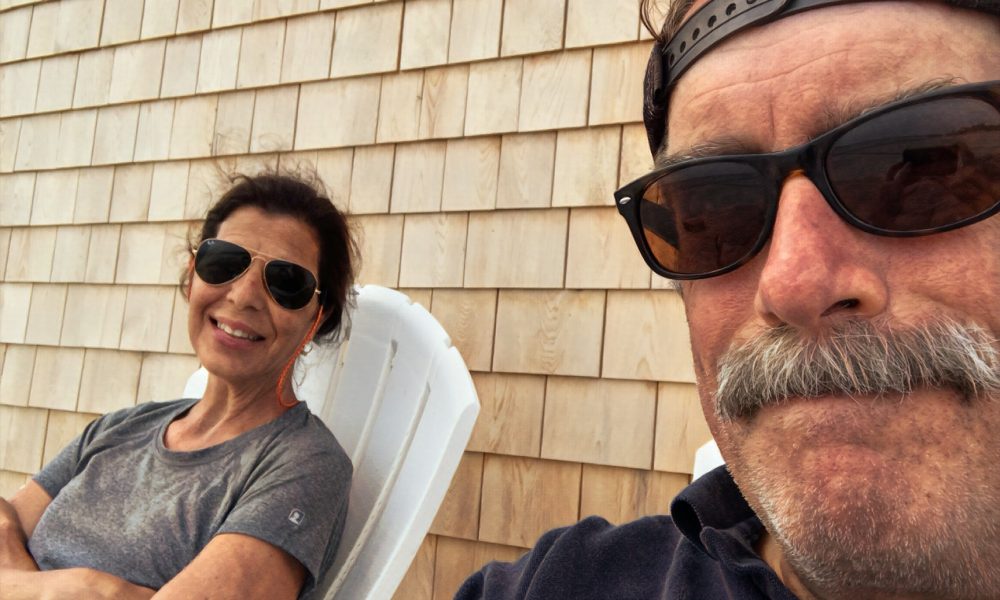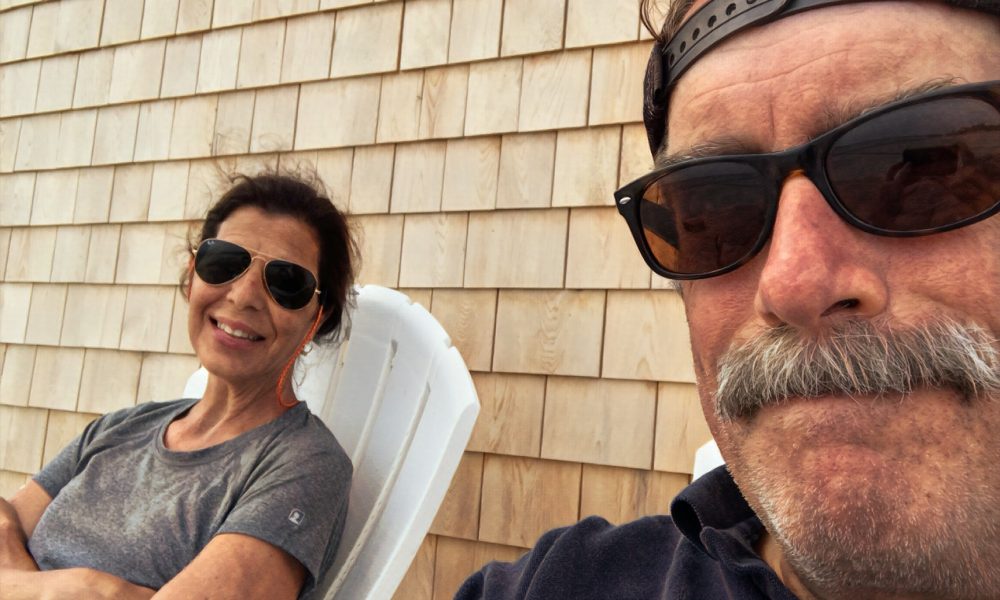 Today we'd like to introduce you to Douglas and Selene Carlo-Eymer.
Thanks for sharing your story with us Douglas and Selene. So, let's start at the beginning and we can move on from there.
I was born and raised in a Western Pennsylvania town of Bradford, a former oil boomtown most famous as the birthplace and home of Zippo "Windproof" Lighters. My parents were first-generation college graduates and both teachers within the Bradford public school system. My mom was a reading specialist, and my father was a high school guidance counselor.
I have two younger sisters, my sister Jane, who is three years younger lives with her husband and family outside of Denver Colorado. Martha, four years younger lives outside of Rochester New York with her husband and family. Both of my siblings followed in my parents' footsteps and also became teachers.
During my teenage years, the most influential person in my life was Bud Jenkins, the golf professional at the once distinguished PennHills Country Club. Bud had a fascinating background. At one time he had tried out as a catcher for the Chicago Cubs. He was also the golf pro at the New Orleans country club and before moving to Bradford had words as a club professional in Denver Colorado. Bud had experienced, embraced and sold me on the world beyond western Pennsylvania.
My PennHills career began in the cart barn where I was responsible for washing the 50 or so golf carts on a daily basis as well as charging them and moving them back and forth from the clubhouse to cart bar. I also took on responsibilities such as cleaning the men's locker room and filled in as the lifeguard at the club's swimming pool.
I quickly discovered that a more prominent and lucrative position was working for the golf pro. This position allowed me to interact with club members directly and taught me a great deal about customer service and psychology, essential skills for a person that would eventually strike out on their own. There are two pieces of advice that Bud instilled in me that still resonate today. He once told me that if I ever wanted to be successful and go anywhere, I had to leave Bradford. He also lived under the creed, "If you can't go, first class, don't go at all."
My college career took me from Edinboro State College near Erie Pennsylvania where I was a member of the Fighting Scots swim team. After a year and 1/2 of repeatedly paddling up and down the pool, I realized that I probably should spend more time concentrating on a career. Despite being a Communications Graphics major, reality soon set in as I discovered that the majority of graduates from my Edinburgh major, ended up in Erie affectionately known as, "Dreary Erie the mistake by the lake."
It was during a photography class trip to Rochester where we visited the George Eastman House and Rochester Institute of Technology (RIT), that my instructor confided in me that order for me to reach my goals, I should transfer to RIT.
As a rising junior at Edinboro, RIT accepted me with the understanding that I would start over as a freshman, take my sophomore year during the summer and then complete my junior and senior years.
In hindsight, RIT was the perfect school for me because its primary focus was teaching the skills necessary to secure a job within your designated field. Having spent two years at another institution provided me, as well as other transfer students, with outside-the-box creative thinking powers, beyond those of the RIT design student who spent their entire college career at the school. Unlike other majors, a Bachelor of Fine Arts Degree in Graphic Design is far less dependent on a great GPS compared a well-designed portfolio.
During the summer following my RIT graduation, I packed up my 1977 Chevrolet Nova and moved to Boston, where I was determined to find employment. After a couple of weeks of knocking on doors, I found indefinite temporary work at Selame Design Associates in Newton Lower Falls, a charming Boston suburb. According to my immediate supervisor, there was a single job opening and that I would be competing with a Carnegie Mellon graduate with a couple of years of New York City studio experience. Selene Carlo was extraordinarily sophisticated and slightly intimidating for a Western Pennsylvania and Upstate New York "greenhorn." My direct competitor clearly understood the intricacies of working within a professional design studio.
Despite being a small family run business, Selame Design's dress code required men to wear neckties. For some reason, over time my extremely conservative parents had piece by piece built my complete collection of burgundy ties. One of the first things that Selene said to me was, "Don't you ever wear any color?" That evening I drove to the nearest mall and selected a handful of the colorful neckwear.
Also, keep in mind that during the mid-1980s it was not uncommon for individuals to smoke at their desks during work hours. Selene and I both found ourselves teamed up with a couple of chain smokers. After requesting a drawing table change, we soon were sitting next to each other. One thing led to another, and within two years Selene and I were married.
By the way, there were initially two open positions. My manager found great joy in seeing me sweat.
Professionally, I left Selame Design after a year and a half and joined the creative group within McCormack and Dodge, the accounting software division of Dun & Bradstreet Corporation. Selene moved on to Bose Corporation where she became a senior designer with the advertising group.
Time marched on, and we both made a couple of job changes, but in 1989, during an economic slump, we both found ourselves out of work. Without hesitation, we opened our Design Firm, under the pseudonym combination of Benchley and Wentworth–figuring that in Boston, you needed to sound "WASP-y."
Somewhere along the line, the company name changed to EYMER DESIGN since there was no Benchley or Wentworth and most prospects and clients wanted to meet with the "Big Cheese(s)." Our first big break was a business deal that we made with a large commercial real estate client where we traded project work for first-class office space.
Within a couple of years, we moved our operation to the Boston Seaport, where we took space in an old industrial warehouse building, complete with 14-foot ceilings and floor-to-ceiling windows overlooking a working dry-dock, as well as Boston's Logan Airport. The company soon grew to 15 people with clients ranging from toy manufacturers to high technology companies to healthcare organizations.
In 2000 our tenth anniversary as a business, our upstairs neighbor, and client, PARTNER+Simons (at the time, New England's largest marketing communications firm) made us an offer that we couldn't refuse and acquired our company.
By then, Selene and I had two sons, Foster, then five and Taggart, two. Selene accepted a part-time role within the new entity, and I became a principal as well as the creative director for on-screen and corporate identity projects.
Nearly four years later, I left PARTNERS and founded EYMER BRAND Laboratories + Think Tank, a virtual micro-agency in our seaside town of Cohasset. This move eliminated my daily 3-4 hour commute and allowed me the ability to walk my boys to the bus stop each morning, coach Little League baseball and become more involved within our community.
Now in my 14th year as the sole-fulltime employee of EYMER BRAND Laboratories + Think Tank, I can pick and choose my clients while keeping my brain and hands planted firmly within the creative process. Should I need additional assistance, it is only a matter of reaching out to my network of fellow creative professionals who are all experts whether writers, photographers, technologists, etc.
Has it been a smooth road?
When my professional career first began, a significant amount of handwork was required. For many, many years, the creative and production processes once distributed amongst a group of individuals serving distinct roles and responsibilities for only pieces of the whole project. Within a condensed amount of time, advances in computer technology have consolidated and eliminated many specialty roles, with professional typesetting as an example. Today's graphic designer partnered with a computer loaded with the newest software has been forced to assume many more responsibilities.
I have witnessed first-hand many fellow creative professionals unwilling to embrace technology or make the transition from print to on-screen communications exit the creative profession.
Despite the many rough spots in the road due to change, predominantly caused by technology, I feel that my innate ability to quickly adapt to change has smoothed out many of the potential bumps along the way.
So let's switch gears a bit and go into the EYMER BRAND Laboratories + Think Tank story. Tell us more about the business.
We were first introduced as Eymer Design in 1989 and spent the 1990's as a full-service, online/offline marketing communications firm.
In 2000, we were purchased by PARTNERS+Simons and transformed into Eymer Design Laboratories @ PARTNERS+Simons, the graphic design and online communications wing of New England's largest privately owned marketing communications firm.
In 2004, we regained our independence and set up shop in Cohasset, MA, twenty miles south of our former World Headquarters. The re-tooled firm, Eymer, offers the same balanced, right brain | left brain thought and consideration that has turned heads for the past two decades.
At this instant, we are designing and delivering vital communications materials to world-class law firms, cutting-edge high tech companies, e-commerce pioneers — as well as companies that are striving to make this world a better place.
HOW WE WORK
• We intentionally work for a variety clients–within many different markets. This mantra prohibits us from reaching into "the same old bag of tricks."
Because we use the same problem-solving, creative approach for all of our clients, we offer innovative and fresh ideas to each project.
In other words, we are NOT continually reaching into the same old bag of tricks.
With that said, because everyone involved with EYMER is a seasoned master (20+ years of experience and the gray hairs to prove it), we waste no time in bringing robust solutions to the boardroom.
We love young people and have the offspring to prove it. However, for our projects–we use time-tested experts.
Our creativity is demonstrated in our thinking NOT in our business practices.
For project management, billing and day-to-day communications–we operate in a professional and organized manner. After all, no one likes surprises!
As for our work, we work on 'one-off' assignments, as well as a series of projects.
In many cases, our long-term client relationships begin with one project, which leads the way to a long-term, multi-year commitment.
Some examples are Wellesley College, Andover Newton Theological School, Chevron Corporation, (police badge manufacturer) Blackinton, and top-tier law firm, Ropes & Gray LLP
WHAT WE DO.
• Corporate Marks & Corporate ID Systems
• Product Branding & Packaging
• Printed Marketing Pieces
• Websites & Online Campaigns
• Trade Show & Exhibit Displays
• Quirky Projects (that others are hesitant to touch)
Contact Info:
Address: 22 Cavanagh Road, Scituate MA 02066
Website: eymer.com
Phone: 781.383.8844
Email: doug@eymer.com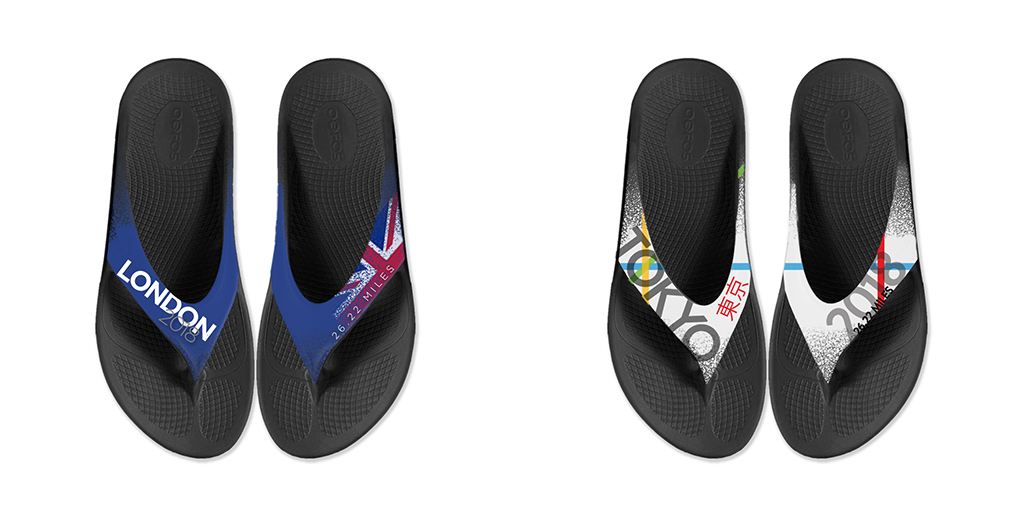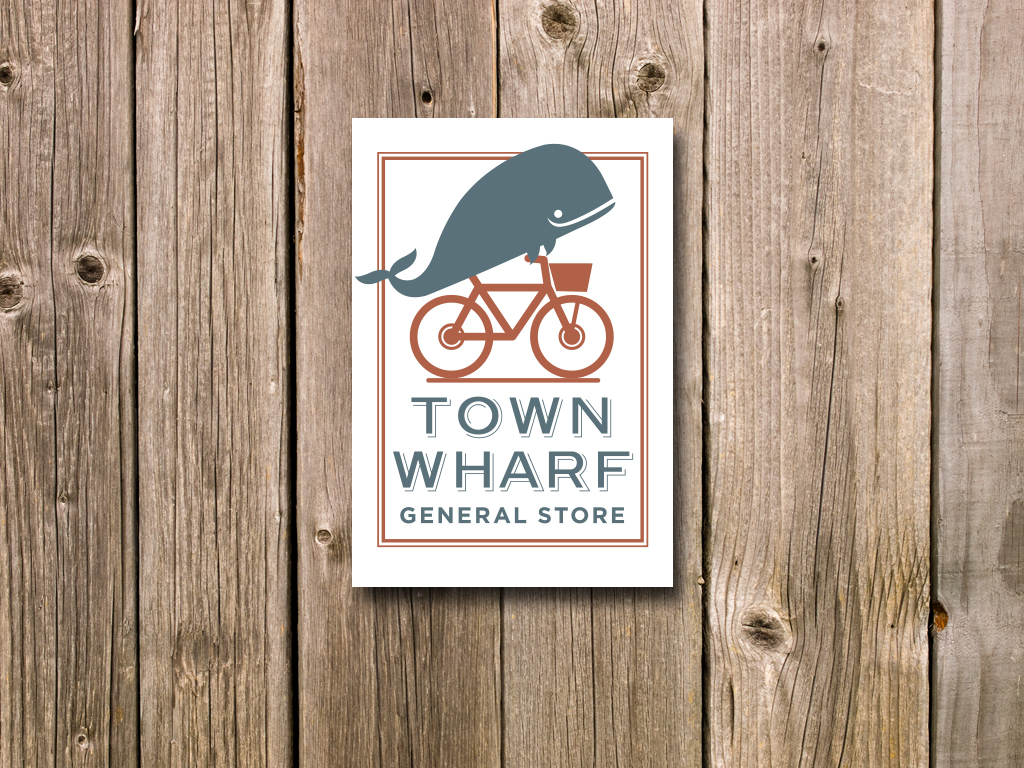 Getting in touch: BostonVoyager is built on recommendations from the community; it's how we uncover hidden gems, so if you know someone who deserves recognition please let us know here.