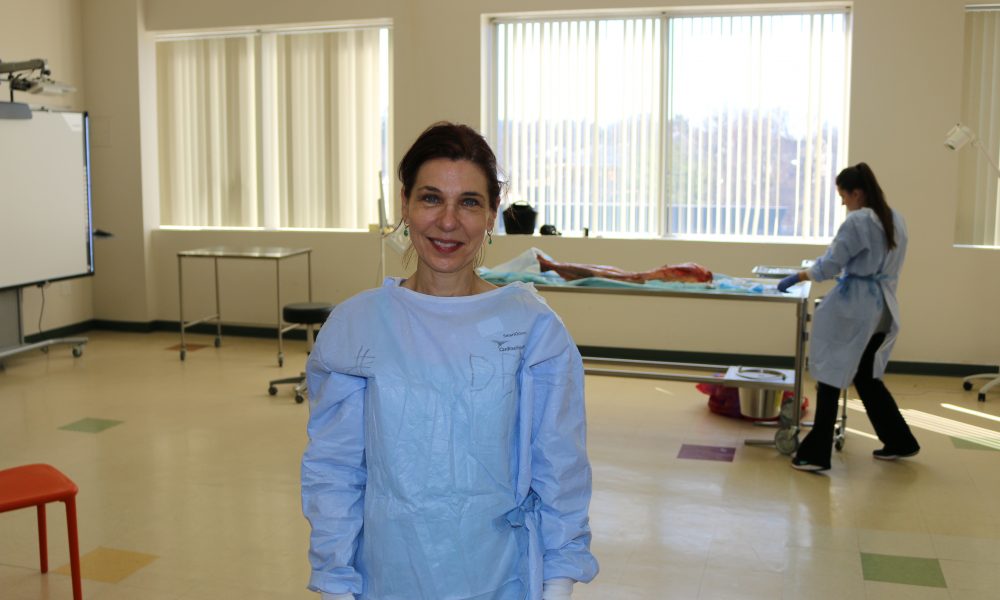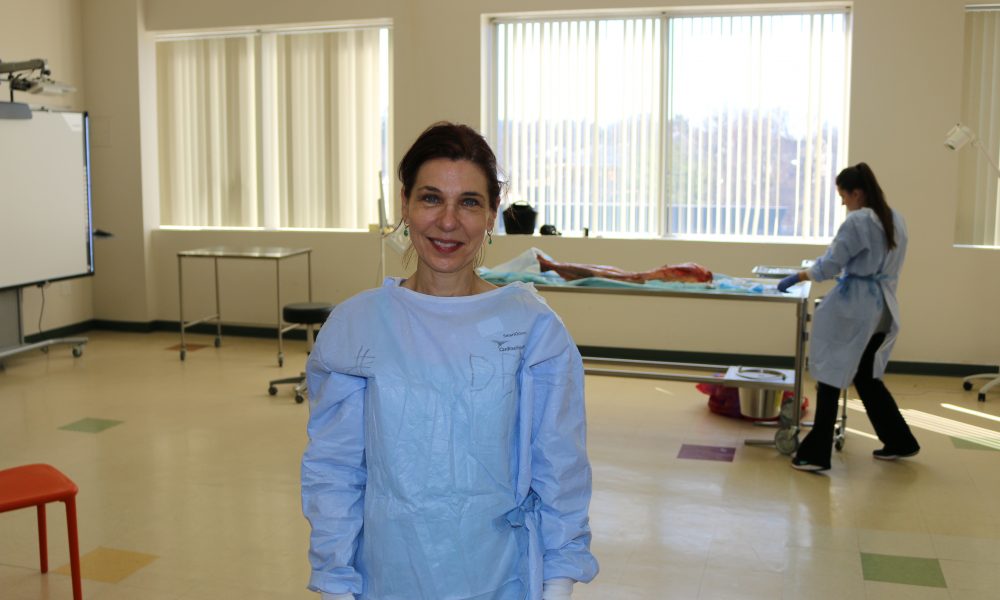 Today we'd like to introduce you to Denise Patnod.
Denise, please share your story with us. How did you get to where you are today?
I began thinking about energy work from an Eastern perspective while working with Women in a prison in 1992, I was a social worker for 18 years in the field of addiction working mostly with a female population. I was 32 yrs. old. I studied with a Mindful Meditation Teacher (Jon Kabot-Zinn) from UMass Medical Hospital. I used the mindful active meditation education to aid myself and then, my clients. The practice helps to slow down busy minds –to effect positive change. I also had an experience of acupuncture sessions prior to my meditation training. I was personally frustrated and tired of western doctor appointments, acute medications for my low back pain. I was able to heal, and get back to skiing, biking and swimming. No more missed social events or painful sciatica.
Using ideas of Eastern Medicine, a focus on the Mind-Body and physical-functional therapy I began to see pain from a very "different" perspective, an Eastern one. I applied to Acupuncture School in Watertown as I was turning 40; I have a busy private practice in Harvard Square at present. I love going to work, I have been there for almost 11 years and in practice for 14. I specialize in women's issues, i.e., infertility, anxiety and chronic pain.
Has it been a smooth road?
On graduation from Acupuncture school, I had to work in addiction (McLean Hospital) and continue to set-up my business. I worked long days and nights for 5 years. I had to learn the business end of having a practice and marketing for new patients. I am an extrovert so the social networking was okay but, I had to build confidence. I have spent a great deal of time listening and learning from other business friends. I worked on a non-paid fellowship for one year post graduate school with: Master Kiiko Matsumoto, where I was delighted to learn more about the body Qi (chee) heat treatments and fine-tuning acupoints for positive outcomes.
We'd love to hear more about your business.
I love working with an adult population, ages 17 to 90+ (my eldest patient is 92). I specialize in fertility imbalances, anxiety and chronic pain. I love working with people that need help with semi-complex issues, like pain or becoming Moms for the first time. I love the results I see. I observe change in my practice daily. It's awesome. Sometimes, sad too. My patients are trusting and they seem to do the work in their life to make things move and become healthier. Alternative medicine can be slower to see progress than western medicine. I welcome patients that NEED to use western medications. I think both east and west medicine theories when necessary– will dually work together for positive outcome. IVF is a good example of the latter.
My practice is unique because I have years of social work experience. I have an empathic ear. I try to understand what the patient thinks he/she needs for healing. I enjoy doing an in-depth intake to find out what may be out of balance in their life or, what needs to happen next!! I take time to listen to the main complaint and treatment plan accordingly.
I am very proud to be an alternative medicine practitioner. I have worked hard on my education and continue to be a student.
Is our city a good place to do what you do?
I think Cambridge is a great city for Eastern Medicine. The Boston area is large, there is plenty of room for growth. The Worcester are could use more acupuncturists.
Cambridge has many hospitals, it would be great to see more public education around town on Eastern Medicine.
Pricing:
$130.00 for an intake, 1.5 hours.
I accept BXBS, ppo.
Individual 60 minute sessions are $70.00
Ear Acupuncture, smok. cessation, pckg, is: $600.00, 10 sessions. Must have a counselor in place for addt'l support.
Contact Info:
Address: Denise Patnod Acupuncture
Website: www.denisepatnod.com
Phone: 617.8206864
Email: denisepatnod@gmail.com
Facebook: Denise Patnod, Lic Acupuncturist.
Twitter: acupointdp
Yelp: Denise Patnod Acupuncture
Other: LinkedIn, Denise Patnod, Lic. Ac.