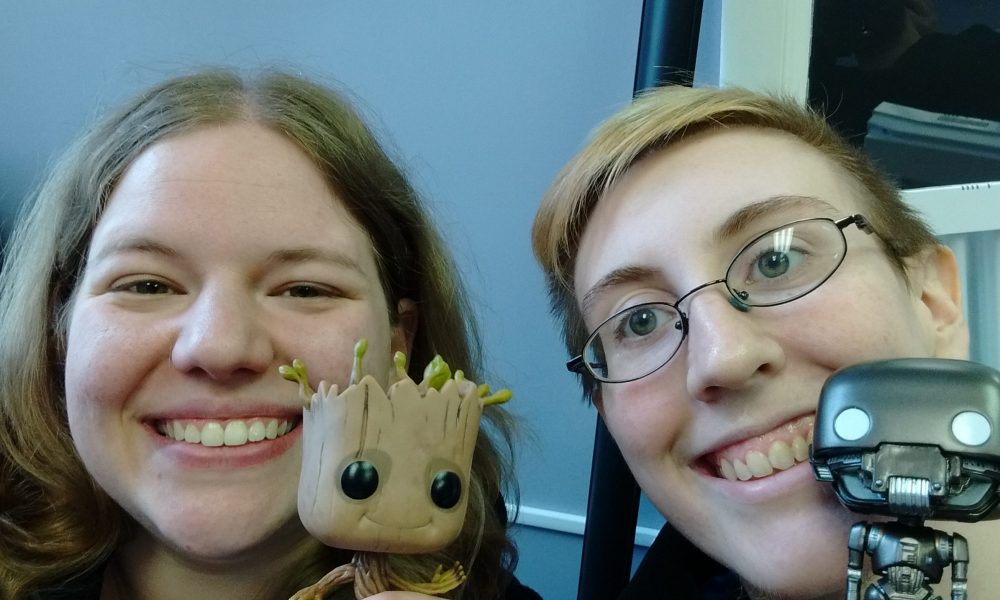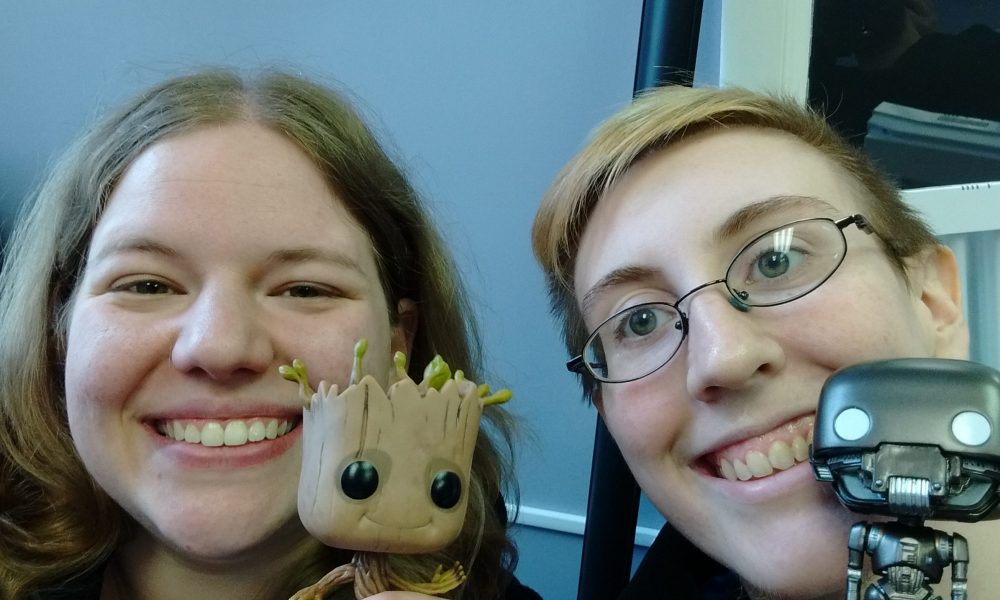 Today we'd like to introduce you to Rhiannon Chiacchiaro.
So, before we jump into specific questions about the business, why don't you give us some details about you and your story.
Our founder, John, used to work for a large data governance company as a pre-sales engineer. And while he was very good at what he did (even winning awards for some of the products he developed), he knew that this style of career was missing something. "It's clear to people in my generation," he says, "that if you get absorbed into the companies that our parents did, it's too easy to get sucked in and lose yourself." He felt that an entrepreneurial spirit and drive to continue building new ideas from the ground up was more important than climbing the ranks at an enterprise level corporation, so he struck out with a business partner to launch Deep Core Data. While the co-founder has since left to pursue other ventures, John has built Deep Core from a two-person operation to an outfit of over 30 employees (including a wholly-owned subsidiary). We still keep that small business mindset at the forefront of our thinking, making sure that we provide an environment for everyone to take on real responsibility and create meaningful change, both for our customers and within the organization.
In terms of deciding what type of company to create, John drew on his professional skills as well his interests. He has extensive knowledge of data systems, computer infrastructure, networks, hardware, and software, and wanted to put them to good use to help a multitude of different people solve important problems. Today, we are full-service, human-focused IT and data experts. We handle the entire funnel of IT, from consulting with a company to see what programs and technologies they might need to grow their business, to implementing those tools and strategies and maintaining them over time. We love to work with clients who are moving from an "it needs to work for now" to an "it needs to work for a long time" mindset, such as when someone is converting from free business software to Office365, or moving from copy/pasting spreadsheets towards having a well-maintained and automated database. We also come in handy in terms of data backup, analysis, and recovery. We keep a mindset that if an incident, such as data loss or a cyberattack, is urgent to a client, then it should be urgent to us as well.
Has it been a smooth road?
Can startups have smooth roads? We've certainly had our share of ups and downs over the past few years, but I think we've handled them with an impressive amount of strength. Competing in the IT space is no small feat, especially around Boston where there are over 150 IT, data, and technology outsourcers just within a 25 mile radius. It certainly took us time to find our footing in this dense field, because we know that expertise and responsiveness are no longer differentiators; they are prerequisites. I think the roughest patches we went through were those times when we were trying to find our voice. We had trouble articulating what made us special, and as such, found it hard to connect to people who would have been fantastic clients.
From those times, though, we found that drawing on each other and trusting that we all had the best intentions for each other was critical. We began the company with people we were already friends with or knew previously, which allowed us a certain amount of inherent faith in everyone's intentions. Having that trust, and knowing we were all pulling together because we legitimately were looking out for each other has helped us navigate our muddy waters and have some very important breakthroughs in terms of our process and strengths.
So, as you know, we're impressed with Deep Core Data – tell our readers more, for example what you're most proud of as a company and what sets you apart from others.
Answering this question was something that we had to really put a deep and intense microscope to, in order to really find our place in the ecosystem. It became very quickly apparent to us that it wasn't our skills or efficiency that set us apart, but it was how we interacted with our clients. Many times, we bring on customers because they've been disillusioned with other outsourcers or tech vendors, and are hesitant to take another chance because they've been hurt before by vendor lock-in, data taken hostage, or jacked up prices after a commitment had already been made. We often find ourselves playing "rebound boyfriend" for these companies, because they are tired of getting the runaround on technologies they don't understand and then being taken advantage of for it. We take the time to explain, in understandable terms, the personal and business impact of the tech choices a company makes, help them regain control over their own systems, and maintain a high level of accountability and visibility in terms of what we do with their technology and why.
It's this type of interaction, and the relief that we could see in our customers after finally feeling like they were back in control of their company, that led us to develop what we call the Ethical Tech movement. Ethical Tech is basically a series of core principles that we, and all companies really, should follow in order to build a thriving and collaborative innovation community. We focus on equal respect, people's daily needs and desires, and a willingness to do right by a client regardless of profit to ourselves. That transparency and pre-established respect has helped us create more meaningful relationships with our clients because they are seen as partners working towards a goal rather than a transaction.
The keystone of this mindset is that we recognize that business leaders are living, breathing people with emotions and needs, and that they want to feel smart and empowered when leading their teams. We also know that technology is not an end goal; it is only a tool to make someone feel effective or relieved or comfortable with the job they're doing. Sometimes a company doesn't need new tech, but rather something organizational or personal, and that's OK. One of our core beliefs is that it's more important to have a job done right than to necessarily have it done with us. So while we are highly skilled in the services we provide (technical support, automation, data management, etc.), the reason we gain and retain customers is actually because we show that we are more than machines. We are people, trying to help other people, regardless of the profit we can make from it.
How do you measure success?
Success for us is highly qualitative. We don't use profit as our key metric, but rather the length of engagement we have, their satisfaction, and our ability to integrate with their team. When a client trusts us with sensitive data or gives us the keys to their kingdom as it were, we consider that a success because it means we achieved our goal of being trustworthy in their eyes. We love bringing on new clients with exciting new projects, but we are just as appreciative of an existing customer who wants to deepen our relationship.
Of course, we still have to eat and pay our rent, so we have to put some focus on the revenue we bring in, but we don't use dollar signs as our sole indicator of how good a job we're doing. Because we often work with small companies who are looking to stabilize themselves, we know we have to be flexible sometimes in terms of payment, as well as having to work with their current systems (even if they aren't considered top of the line). It's important to us to act as guides and trusted partners during what is often a very exciting but nerve-wracking time for companies, so we would rather make sure we're cultivating a strong relationship first and the rewards will come in time.
Contact Info:
Address: 24 Crescent St
Suite 408
Waltham, MA
02453
Website: www.deepcoredata.com
Phone: 1-844-567-3100
Email: inquiries@deepcoredata.com

Image Credit:
Headshots: MG Norris Photography
Getting in touch: BostonVoyager is built on recommendations from the community; it's how we uncover hidden gems, so if you know someone who deserves recognition please let us know here.