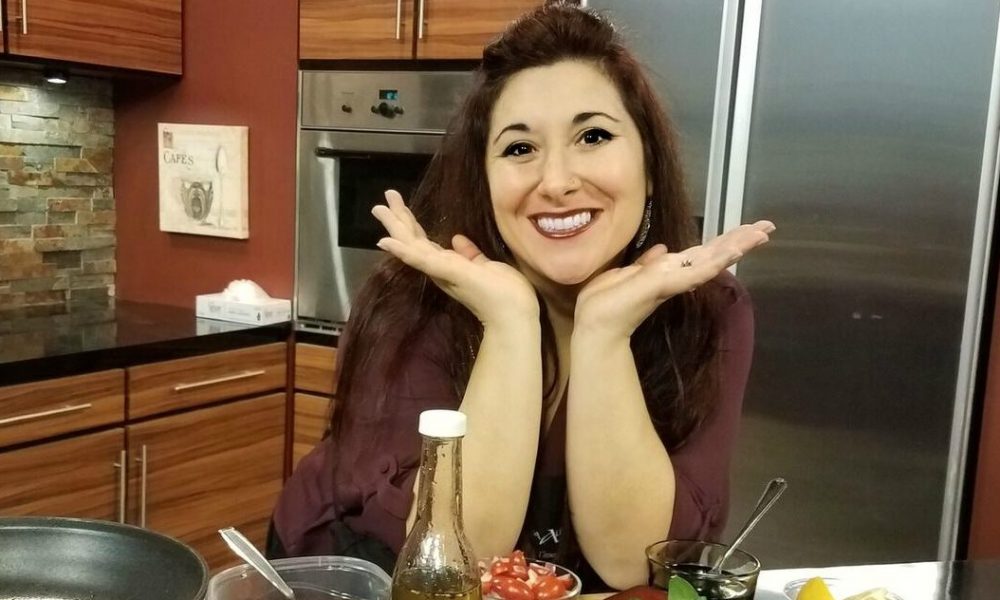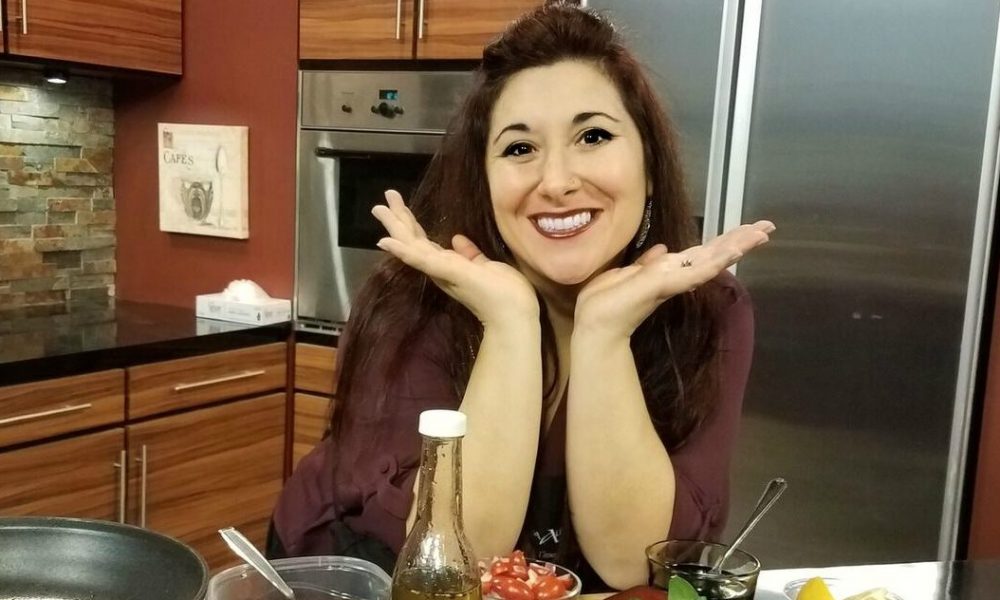 Today we'd like to introduce you to Dawn Hunt.
Thanks for sharing your story with us Dawn. So, let's start at the beginning and we can move on from there.
I have always loved to cook, well, eat. I was raised in a very typical Italian family and so, really, food was the center of our lives. We would gather for huge meals at my grandmother's house on a Sunday afternoon that started at 1 in the afternoon and ended with strong cups of coffee and cracking nuts by hand at 9 pm. Everything always tasted better at Grandma's; the smells were richer, the flavors deeper and the love palatable. So it is no wonder that I have always loved to bring people together around food.
Food, and the rituals that surround cooking, as well as seasonal eating, have always been so prevalent in my daily life. When there was an opportunity to speak on these subjects at a local spring festival back in NY (where I lived at the time) I jumped at the chance. At the suggestion of my husband, I whipped up a few small batches of olive oil infusions that I used to make just for my own personal use to sell at the event. The reaction was outstanding! People really took to the idea of having intention while cooking, using clean ingredients and filling each spoonful with love just like Grandma did.
Cucina Aurora Kitchen Witchery was born out of the simple notion that love and positive intentions are the most important ingredients you can put in any recipe.
Overall, has it been relatively smooth? If not, what were some of the struggles along the way?
Smooth Road? Um, No.
Being an entrepreneur is never a smooth road. It has twists and turns, ups and downs and more potholes then an NH Road at the end of winter.
I started Cucina Aurora Kitchen Witchery in 2008 but it was just a small side business out of my little apartment in NY (I am originally from Long Island NY). It was never a dream to make it my full-time life. In 2009 my husband and I were victims of a huge fire that left us and 16 families without homes for a year. This was a huge challenge but Cucina Aurora came with me for the ride. I kept making infused olive oils even from my temporary housing while working a full-time design job and a part-time job at a new age shop. Eventually, we moved to MA in 2010.
When you ARE your company, like so many entrepreneurs, are your personal challenges are also your professional challenges. Sometimes it is hard to see which way is up down and over. I've made many many mistakes but they are the best. No, screwing up is not what people would say is what they want to do, but every mistake (if you take your lesson from it) is just going to propel you to the next thing in your path. Sometimes you have to get knocked down to see that you were totally going in the wrong direction. When you, as the CEO, make a decision to work with a large company who promises the world in distributing your product only to leave you in the hole financially you have to take that lesson and your lumps.
Even when you asked the advice of everyone you could think of, did as much research as possible, and ignored warnings that this might be too much too soon, ultimately you are responsible and it is YOU who everyone looks to for answers on how to dig out of the hole. Then there are the things totally out of your control.
Because our business model is unique we have many different avenues for selling. Of course, we work with large companies and small companies in grocery who sell our products in their stores. We also sell directly via our website and farmers markets. However, we do a handful of interesting events throughout the year. I will admit, most of these events are just events I thought would be super fun and if I could vend my products at them I could make the whole trip a business expense! Here is a secret, I am a huge dork. Yep. I am into everything geeky, from fantasy like Game of Thrones to Science Fiction and Comic books. Are you reading this world? You can be a dork and still be a kick-ass business owner and CEO.
Anyway, most of the events we do are things like Renaissance Faires, and Sci-Fi Conventions, with a few gourmet food shows and craft markets thrown in. Because, well, everybody eats!
One such event was this past year. A three-day frolic in the hills of PA at Fairy Themed Spring Time festival. We have done this event for many years and so we have an estimated number for the sales. This number counts for quite a big chunk of our income in the 2nd quarter. Every year for the last 5 years we have had wonderful weather, wonderful visits with customers turned friends and wonderful profits. This year we had mudslides. The rain and mud were so devastating the event closed down and may never reopen. This was a huge blow, not only to our spirits but also to our bank account.
It is my experience that it is not what we come up against in life and business that shapes our path, but our ability to adapt, change course and continue on. If you are always moving forward, then even if you fall you are going to fall forward, and that is still the right direction. The only way to succeed is to make lots of mistakes, take lots of chances and adapt. True success is in our faith in ourselves, our vision and our teams. Struggles in business are just like those pot hole; inevitable and temporary.
Cucina Aurora Kitchen Witchery – what should we know? What do you guys do best? What sets you apart from the competition?
At Cucina Aurora Kitchen Witchery we manufacture gourmet foods. Our most popular line of products is our Infused Olive Oils. These are made with 100% Virgin Italian Olive Oil that we infuse by hand in 5 different varieties. We use only clean ingredients and the flavor is rich. We also make simmer and serve risotto mixes, cookie mixes, and seasoning mixes. Everything is Gluten Free and Vegan-Friendly. Our oils are really the stand out in our line of products. They are a great addition to anyone's kitchen. They can help the "I'm-not-really-a-good-cook" person because they make meals easy by adding just the right amount of flavor when cooking. But they can also help the great cook by offering a high quality infused olive oil to turn up their already great cooking style!
What really sets our product apart is the fact that we really do make every item by hand with love. What do I mean? Well, I am not in my little apartment making oil anymore, but each bottle is still made by hand and each and every bottle is touched by me at some point. We have a very strict rule in our warehouse…. no bad energy. Yep. If you are in a bad mood, feeling down, or overstressed (including myself) you will be removed from the production floor. We have a meditation room in our offices where employees can relax, do yoga, color, or just take a breather from their day. Energy is everything, and what you energetically put into the world come back to you. So, only goodness and positivity goes into our products.
To ask me what I am most proud of is very hard to answer. There are fleeting moments when you take a step back and breathe. You look around and think "I did this? I made this happen? No, there must be some mistake! I am just a little Italian meatball who likes to cook!" But then you breathe again, look at the amazing, talented and smart people around you and think again "We did this." We. This crazy, kookie, lively, talented, bad ass, no-nonsense team devoted to this company and our purpose: make mealtime magic, because the magic is in the connections of people in the kitchen, working, cooking and eating together.
Of course, I am ecstatic at how far we have come in building the brand of Cucina Aurora, and the quality of the products. I am constantly blown away when someone calls our office or stops me in the grocery store to tell me they made my recipe from last week's YouTube show or Local TV appearance.
I am deeply touched when a customer returns year after year to an event we are at to tell me they had tons of food allergies but now they enjoy so many things while rediscovering a love of food and cooking because of our products. I am proud of the integrity of our product line and that we have not, and will not, ever sacrifice quality for price or ease of production. I beam with pride when I think about our Random Acts of Magic initiative where we randomly do nice things and help out around the community. Things like surprising the Veteran's home with a full-service Hot Cocoa Bar or cooking a restaurant style meal for our neighbors at the soup kitchen.
But if I had to pick one thing I am most proud of, it is creating a work environment that people actually want to be in. An environment that fosters, creativity, individuality, humor and building each other up. We celebrate our wins together because, believe me, when you work in a small company every one touches every win. And we pull each other back from our individual or collective setbacks. We foster diversity and we understand things like silent illnesses. We allow people to be people. A company is a living breathing organism made up of individuals, each one doing what they do best. The individuals must be happy, healthy and whole on all levels to flourish. And Cucina Aurora is an environment where people loved, accepted and valued.
What is "success" or "successful" for you?
Success to me is not about numbers on your bank statement. Though don't get me wrong, big ones help. A Lot. But real success is about sticking to your reasons for doing something. It is about integrity. Being able to stand back and say "We built something, we touched some one's life. Standing for something and then seeing that reason seep into everything you do. When people recognize that reason and want to be part of it. That is a real success to me.
Recently, one of my team members said that her life changed the day we met, that the encouragement to grow as an individual in her own personal life that Cucina Aurora has given her has helped her through some hard personal stuff. That she feels like she has a purpose, that she can use all her talents and feels appreciated. A customer came up at an event I was working just the other day and said that I am part of her family traditions.
That our products and my recipes are on the table for birthdays and holidays. That she felt like having our products really has brought the family back around the table to share love and food and laughter. These are examples of what real success is to me. Giving, and then Giving back. Gratitude and then have more to be grateful for. Loving and feeling that love in return.
Does this mean we operate our business in a philanthropic or altruistic way where money does not matter and we just give it away? No. We have sales goals, numbers we want to meet and deadlines we need to beat. But money is not what drives the heart of this company. Money is the reward, not the reason. Good sales and profits are the results of hard work, dedication and integrity in business… sticking to the reason you do what you do in the first place. For us at Cucina Aurora, the reason is Love. Sharing love through food, building each other up, and bringing people together.
Pricing:
Infused Olive Oils $14.99 each
Simmer and Serve Risotto Mixes $7.99 each
Gluten Free Cookie Mixes $8.99 each
Dip/Seasoning Mixes $5.99 each
Tastes from the Temple Cookbook by Dawn Hunt $20.00
Cucina Aurora Cookbook by Dawn Hunt $15.00
Contact Info: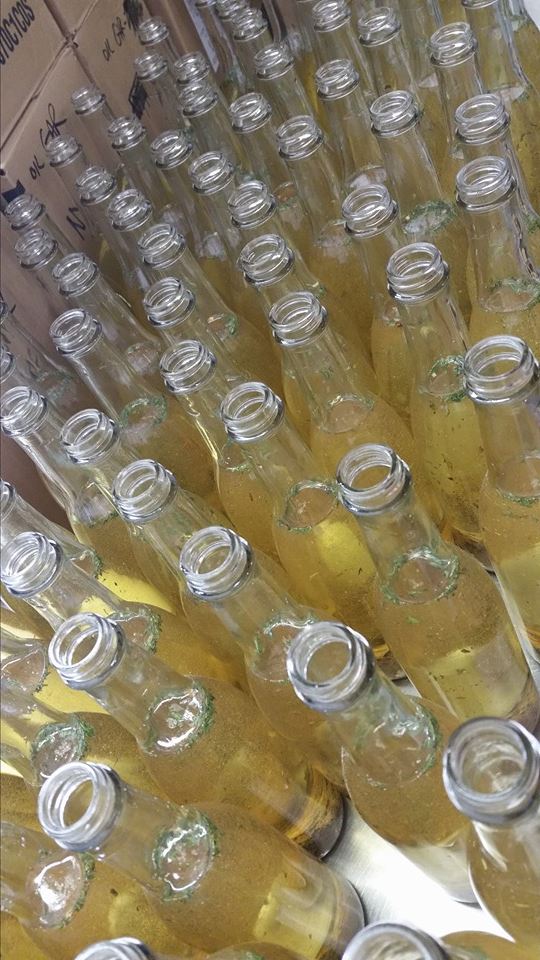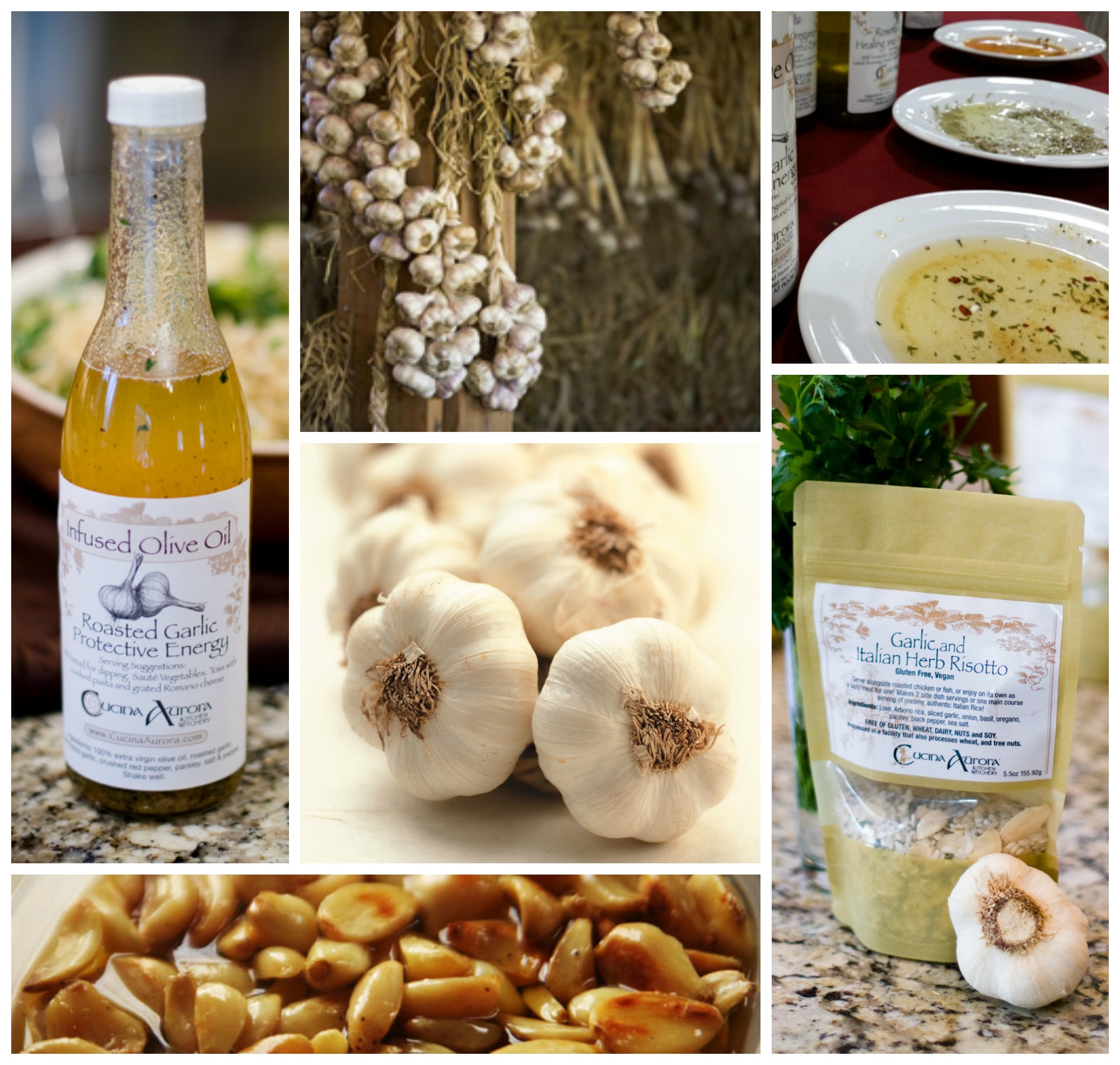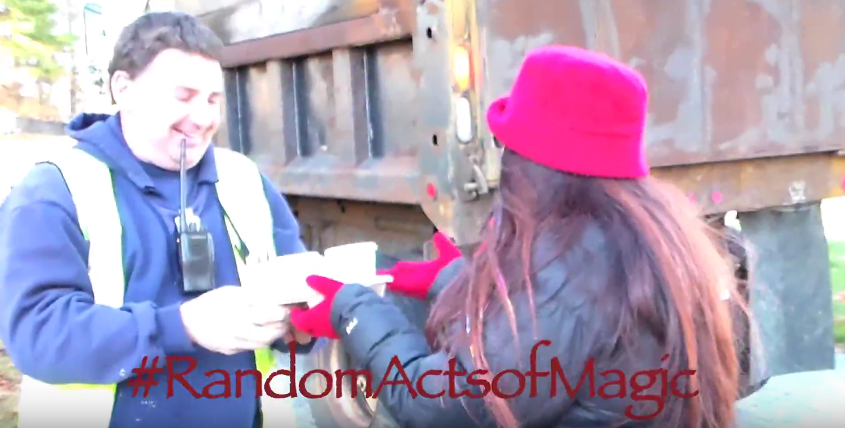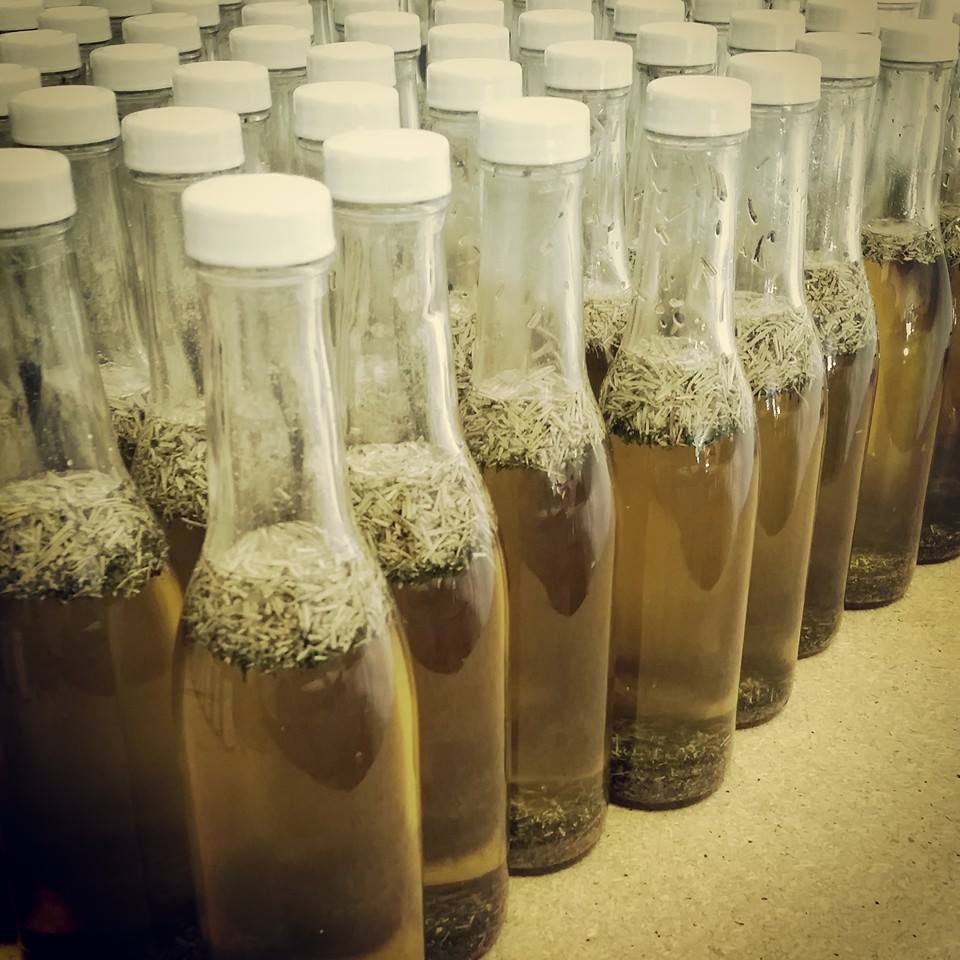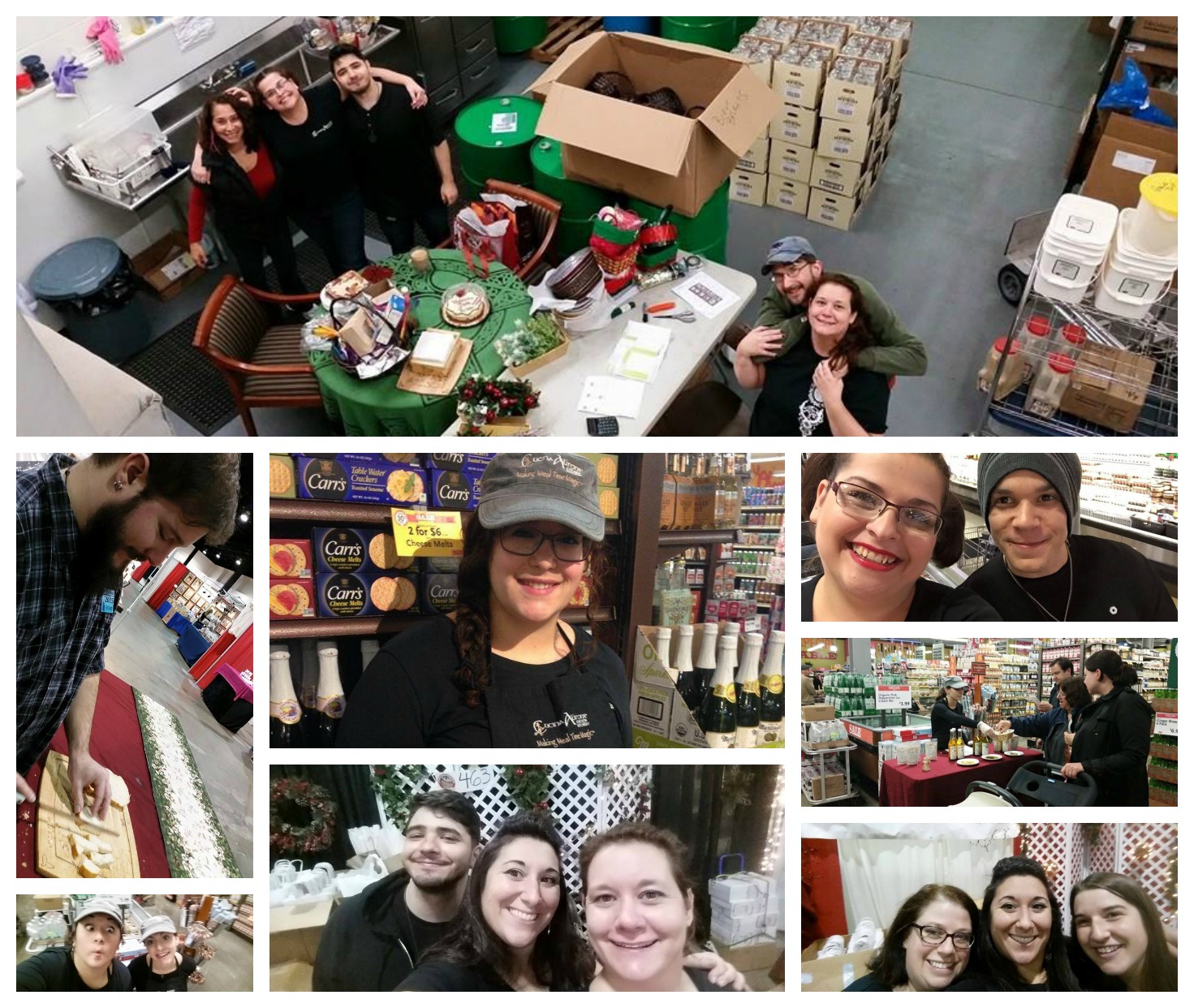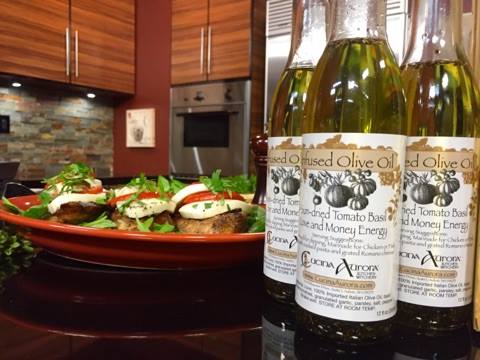 Getting in touch: BostonVoyager is built on recommendations from the community; it's how we uncover hidden gems, so if you know someone who deserves recognition please let us know here.