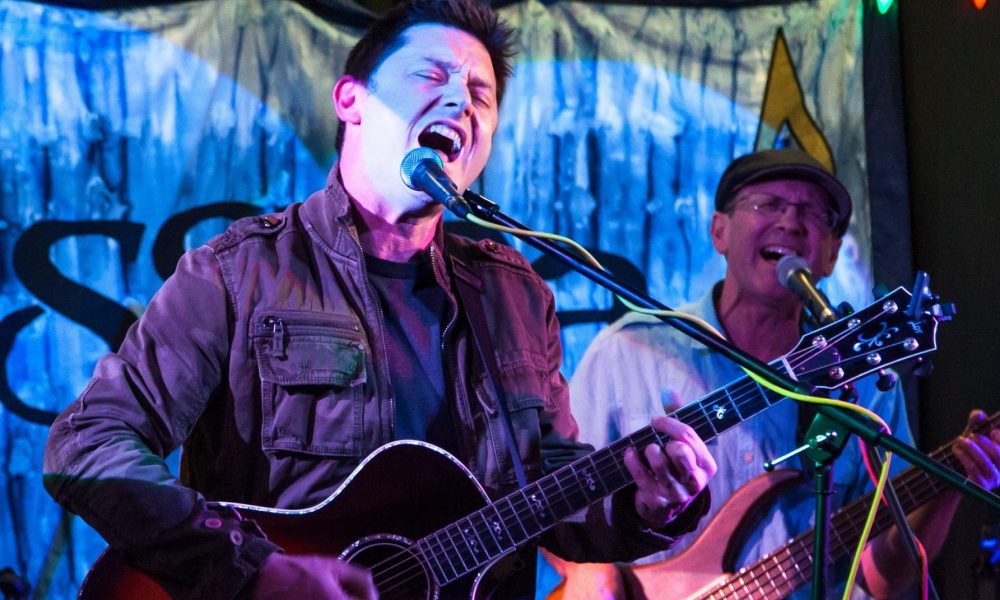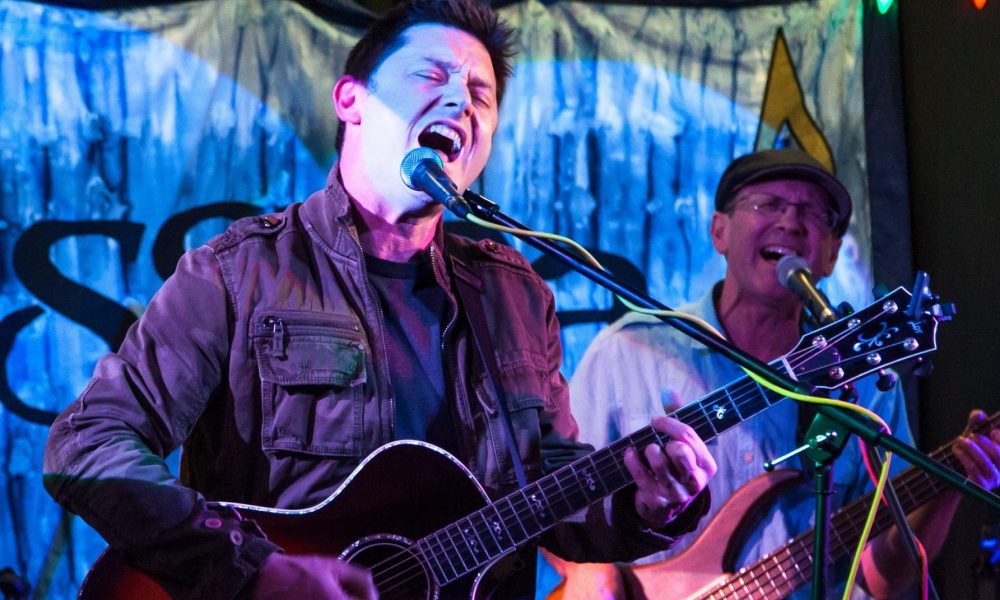 Today we'd like to introduce you to Conor O'Brien.
Conor, can you briefly walk us through your story – how you started and how you got to where you are today.
Big Blue World is a Boston based band with a unique mix of musical influences. We combine 3-part harmonies layered over rock and world beat grooves and have developed a fresh sound that combines multiple musical genres including reggae, psychedelic rock, West African and Caribbean music. We love playing outdoor shows and supporting local and international causes by playing benefit concerts throughout New England which support environmental and social issues. I am the lead vocalist, bandleader, guitarist and lyricist and formed the band with Chris Chitouras (formerly of Babatunde Olatunji & the Drums of Passion) in 2011.
Writing has always been a way for me to connect with other people and to better understand myself but it has also been a very cathartic activity for me over the years. I have been writing music since 1986 and have written and arranged about 200 songs, played over 1000 live concerts and have recorded and produced a number of albums. I have also published 8 original scientific manuscripts with my team at Brigham and Women's Hospital with a focus on sleep and behavioral medicine and I am writing my first book called "Soul Search, A Story of Energetic Healing". The book, which is autobiographical, focuses on a time in my life just after college that I often also draw from for lyrical content as well. I find the deeper and more powerful experiences I have in life, the easier it is to write lyrics that connect with others.
After graduating college, I left New England to live completely alone in Waimanu Valley, a remote tropical rainforest on the Big Island of Hawaii. For 6 months, I went on a spirit quest and lived as a hermit, meditating and doing Hatha yoga, hunting and foraging while living off the land in a hut, I constructed of natural materials (guava wood and halla leaves). I also filled my time writing poetry and music, fine tuning my bush craft skills and pursuing photography. My closest neighbor lived a full days hike from me and I sometimes, would not see or have any other contact with other people for 6 weeks at a time. Experiences like this, have given me a unique worldview, which people tell me they can hear in our music. "Conor's singing is fluid and thoroughly expressive. His songs play out like mini adventures and vivid narratives – delighting both intellect and heart…the tracks sound like silk tapestries with velvet-ribbon vocals woven through". -Mark Baxter – Vocal Coach to the stars "Conor O'Brien is the heart and soul behind his band… and proves to be a talented singer, guitarist and songsmith. His vocal prowess however really sets him apart from the local din, marvelously crafted songs . His classical guitar work is exquisite! Believing deeply in the spiritual manifestations of life, Conor's music transcends conventional boundaries while carrying a universal message to all who listen". – Metronome Magazine November of 2016.
After Chris and I formed the band in 2011, we decided to build out slowly and we agreed to find a bassist and to work as a trio for a few years to write and really focus in on vocal harmony. Chris grew up in Somerville, MA but over the past 25 years, he has traveled, studied and performed with many renowned West African musicians from Mali and Nigeria, namely – Salif Kieta, Toumani Diabate, Habib Koite, Zani Diabate and Oumou Sangare. I knew that finding additional musicians up to his standards might be difficult in the local area, but after interviewing a slew of bassists, we met Keith Kirkpatrick (previously of Matimba y Rufemelo). Keith has been playing music for over 40 years and has worked as a bandleader, vocalist, composer and arranger and his added talent soon, brought the band into greater demand. Keith's ability to sing back up vocals while playing bass is more refined than anyone else I have ever worked with and we could immediately feel the chemistry of playing together.
In 2014, we found drummer Frank Laurino while playing at the Press Room in Portsmouth, NH and the current line up was born. Frank has played in numerous rock, jazz and experimental music bands in the NH Seacoast. He is a founding member of the poetry-jazz group, The Beat Night Band and currently plays with his "new-jazz" ensemble Future Memory. Frank's approach to experimentation and improvisation helped bring the bands songwriting to a new level. We are about to release our 3rd album entitled Agitate d'Love in early 2018. This was recorded at Under the Radar Recording studio in Lexington MA, under the masterful guidance of Producer and Engineer, Jeff Chitouras. We are extremely excited about this album and we took a very fresh approach to the process. The core tracks were all recorded over one weekend with all musicians in the same room, without separation or the need for headphones. Even the lead vocals were captured live, which is rare to see bands attempt these days. Eight of the 9 songs are 1st or 2nd takes. Track 9 "Out on Your Own" was completely improvised while in the studio including the lyrics, melody and lead vocals. Only the background vocals and supplementary instrumentation was overdubbed on the album. It will be available in March on iTunes and at our live concerts. We regularly perform throughout New England and our next show and album release is at Somerville Porchfest on May 12. This is a fun family friendly free event we have been playing since 2012.
Overall, has it been relatively smooth? If not, what were some of the struggles along the way?
When we started out, we did not have many contacts in the industry and this made it very difficult to get gigs with reasonable pay. Early on, we feared there was not enough interest in the type of music we were playing but as time goes on, our contacts expand and the band gets more polished, the business end of things gets a little easier. Sometimes, half the battle is sticking around. One thing that has helped me tremendously is the sage advice, guidance and kindness I have received from other successful musicians along the way.
In 2015, I got to play and sing on a FunkCarribean Blues album called "Five" written and produced by my musical mentor Dave Gerard (Truffle), which garnered high praise from critics and featured world renowned keyboardist Bill Payne (Little Feat, Doobie Brothers). This culminated in a tour of the Virgin Islands in March of that year. Getting to record and perform with musicians of this caliber forced me to break through my own limitations and strive to be a better musician.
Alright – so let's talk business. Tell us about Big Blue World – what should we know?
We specialize in playing world music with influences from many areas of the globe. Integrating all of these genres into a cohesive body of work has been challenging and in the early days we questioned if it was possible, as we did not hear many other bands attempting to do that. By staying together over time and diligently working and writing together, we have developed our own sound and can now easily overlay our " musical voice" onto the genres we attempt. In addition to that, we sing in a handful of languages including Spanish, English, Lingala (Congolese), Hawaiian and Bambara (Mali) and this provides a certain level of authenticity to the culturally diverse music we play. I believe this attention to detail and hard work, helps us to stand out against our peers.
In these times of extreme divisiveness in our culture, I believe we need to focus on the things, which connect us on a human level. We hope that by acknowledging the similarities in these musical genres and by celebrating their uniqueness from each other that we might help to bridge and harmonize our cultures. The band members have a unique relationship with each other, which includes mutual respect and providing room for each other's musical contributions. We also have a tremendous amount of fun while playing together. This energy is omnipresent throughout the room during our live performances and that in turn transforms the audience. After each show, people often tell me that they walk away feeling like they have been apart of something special.
Is our city a good place to do what you do?
Boston is an incredible place to live and to be a musician because the music and art scene is vibrant and expanding. I would definitely recommend it to other musicians.
Contact Info:
Address: 12 James St., Somerville, MA 02145
Website: www.bigblueworld.net
Phone: 617 645-9562
Email: conor@conormusic.com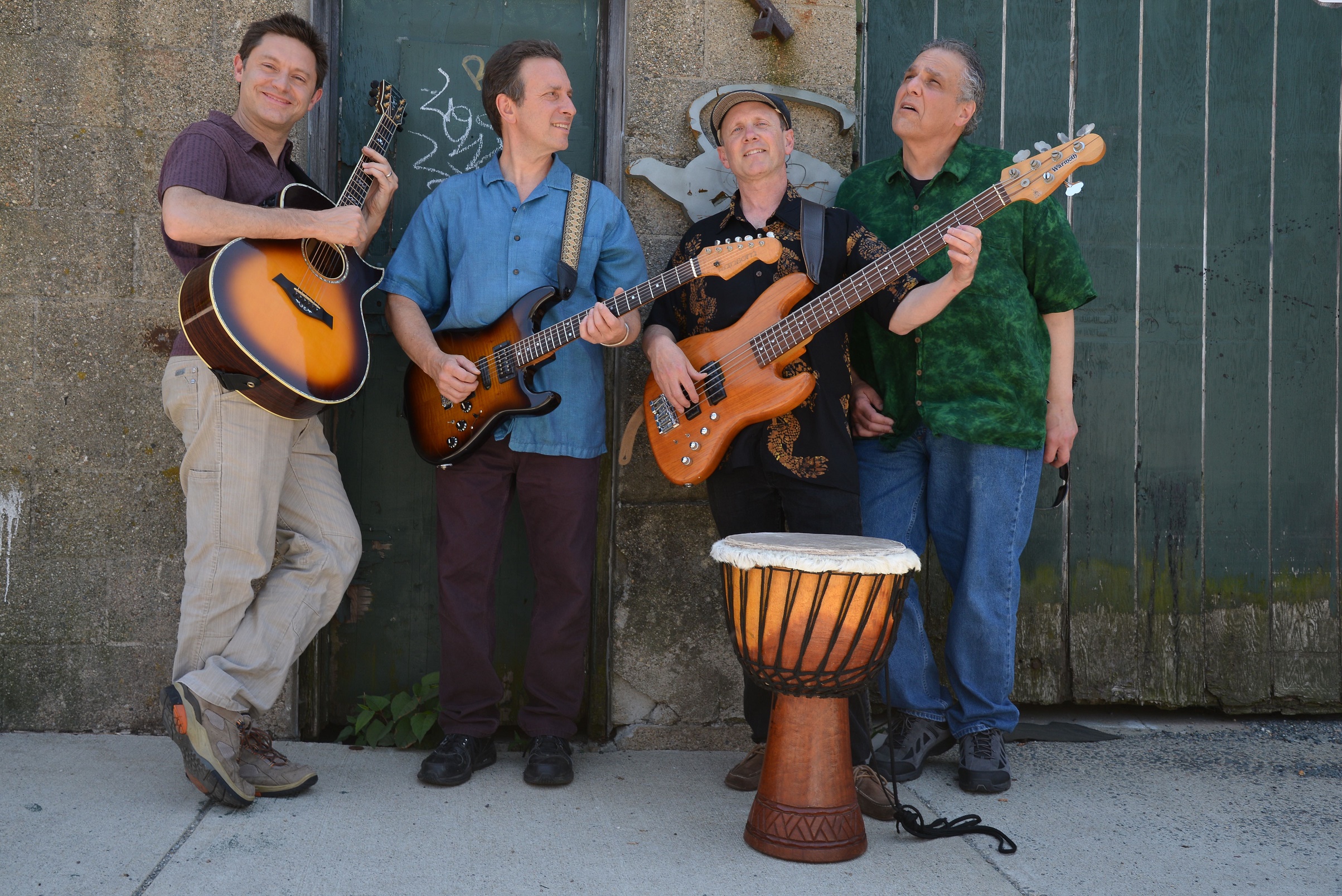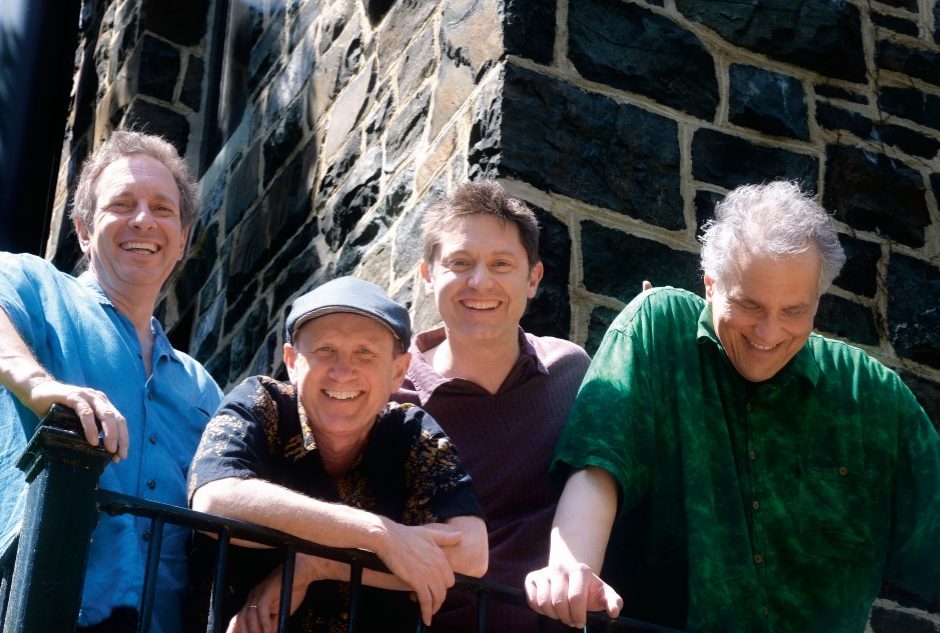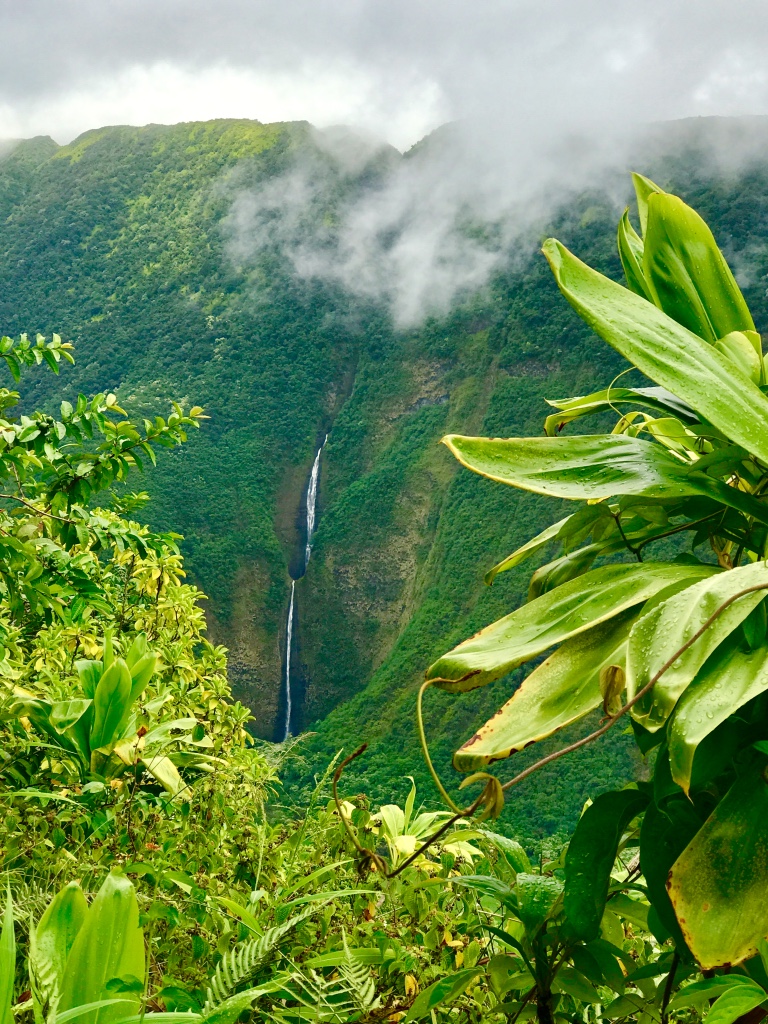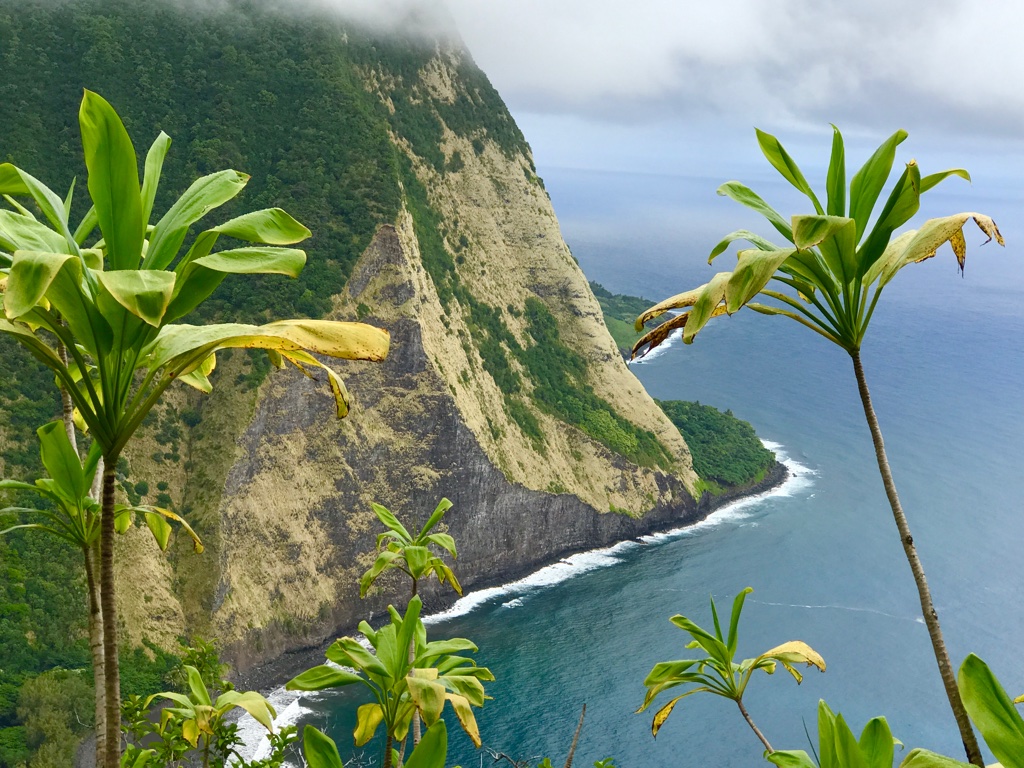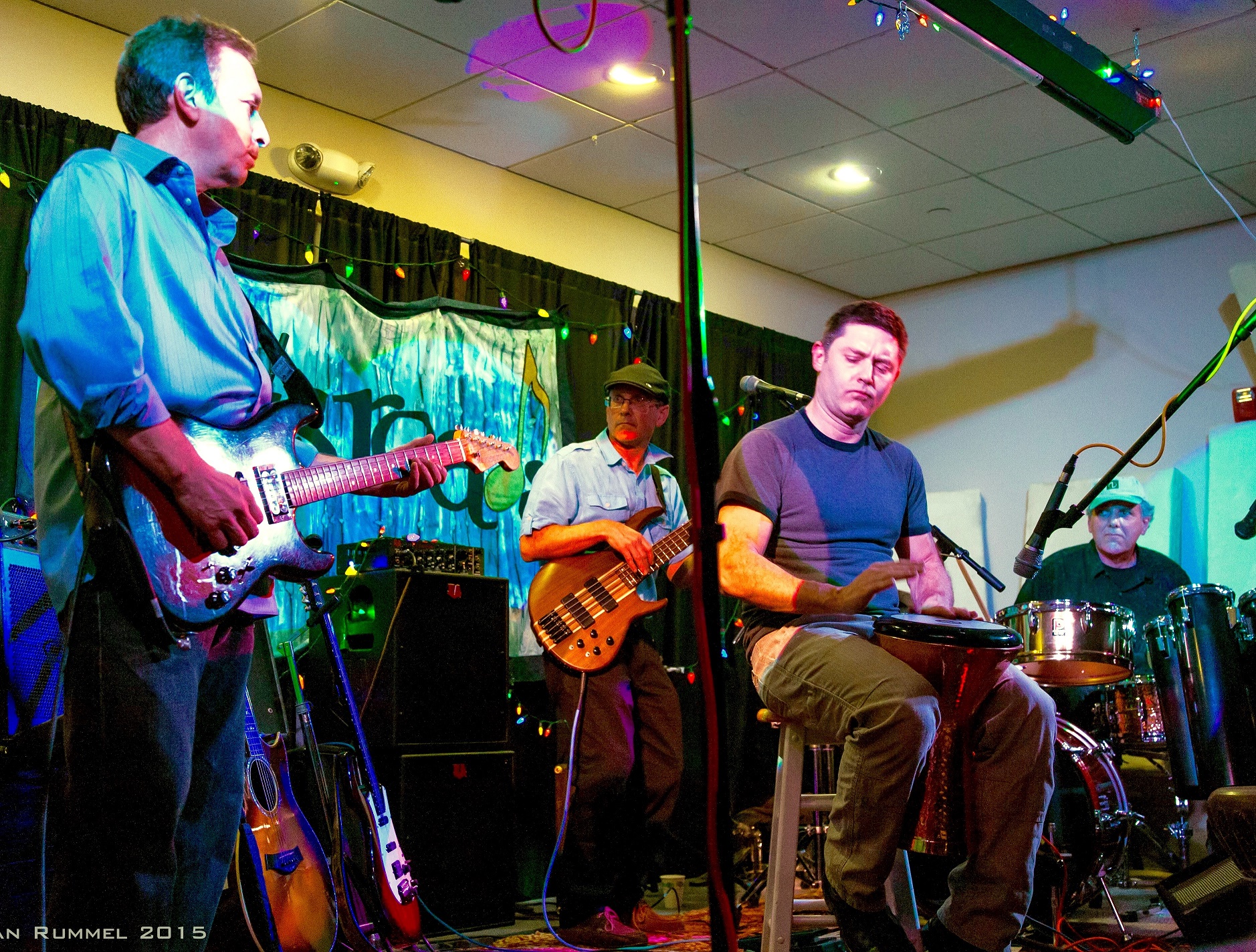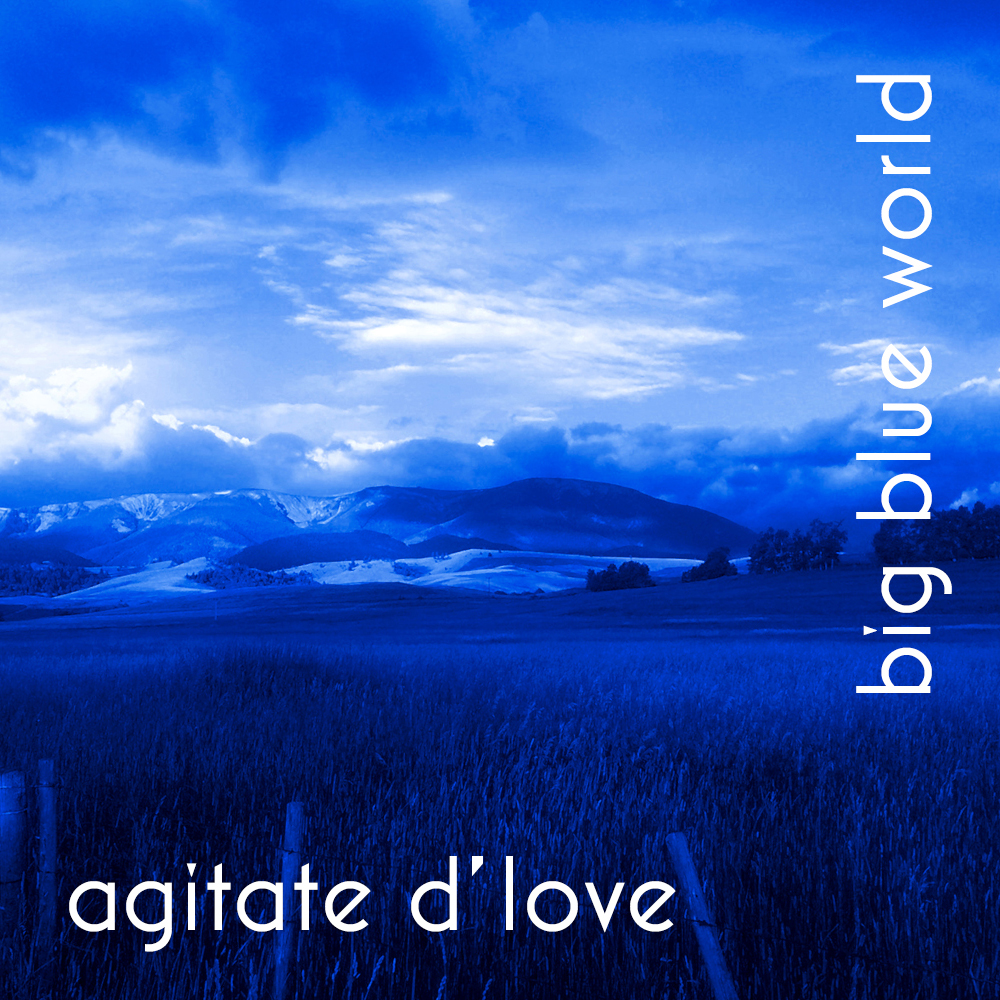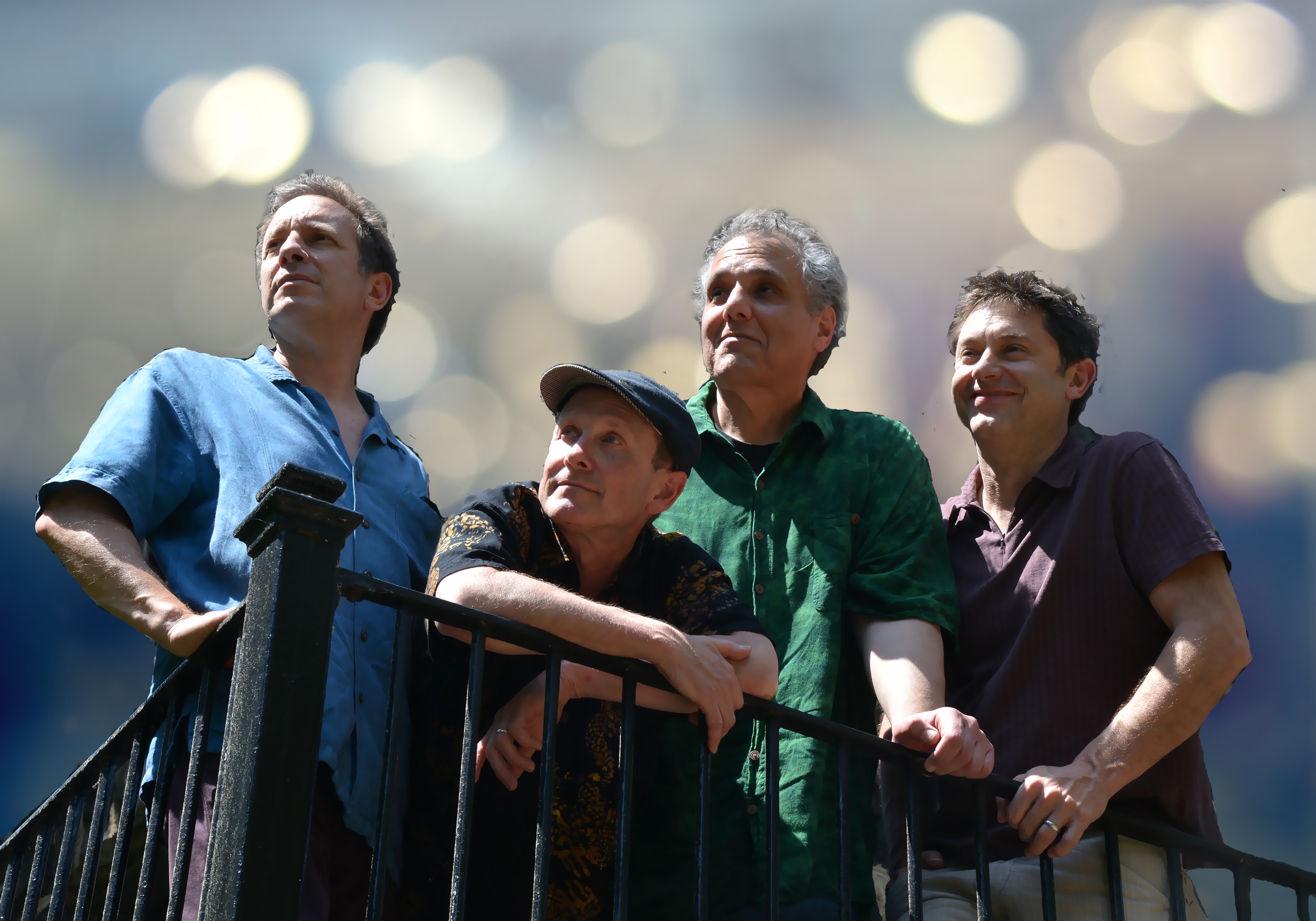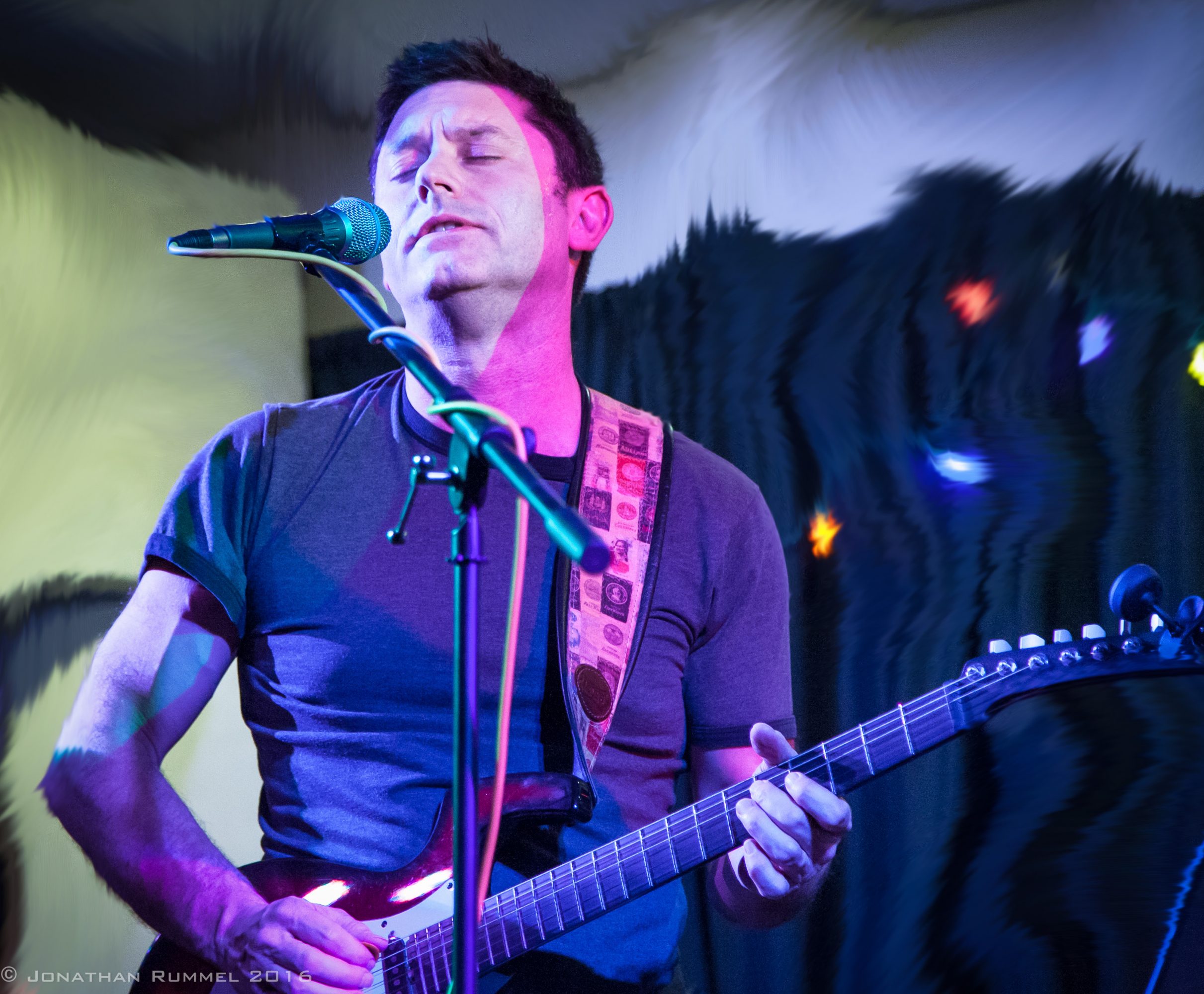 Image Credit:
Jonathan Rumell, Barry Sweet, Conor O'Brien
Getting in touch: BostonVoyager is built on recommendations from the community; it's how we uncover hidden gems, so if you know someone who deserves recognition please let us know here.