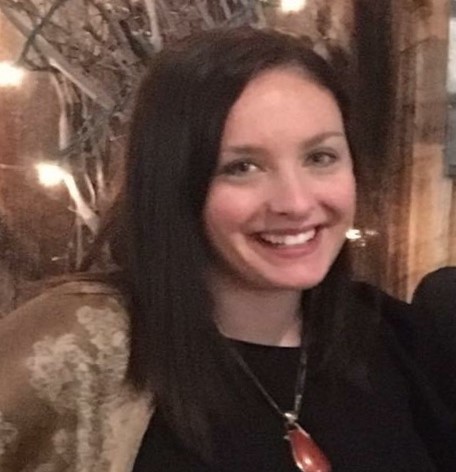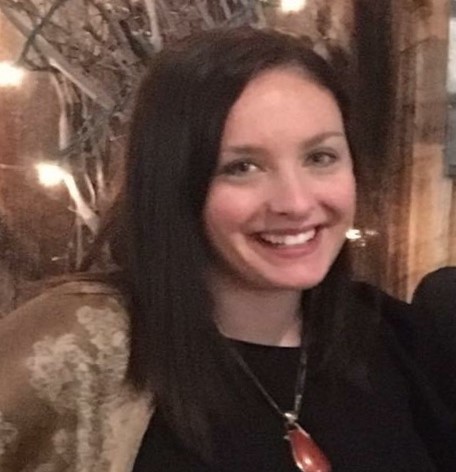 Today we'd like to introduce you to Christine Galatis.
So, before we jump into specific questions about the business, why don't you give us some details about you and your story.
I want to start by saying I currently work as an Investor Relations Specialist for State Street Corporation. With a full-time job my progress with Oh My Motherhood has been slow. I was also recently promoted so my assignments have become more demanding but I always find my way back to Oh My Motherhood.
When it comes to Oh My Motherhood, I've been interested in working with women, especially during pregnancy and motherhood, since I was young. During college, I heard a midwife say that the reason she does what she does is not for a love of babies (although she does love babies), but rather, it is for a love of women. I can relate to that midwife even more today because I do what I do for a love of women.
I stared out with an idea to combine personal training and doula services. I had a pregnancy personal trainer and she was amazing. She built up my confidence at such a pivotal time in my life and I wanted to give that to other women while continuing the spectrum of care through birth coaching and postpartum assistance. Of course, this idea has morphed much more than I could have imagined. My ultimate goal today is to give women everything they need to be the women they want to be. I don't want women to idealize an image of how they think women should be. I truly want women to feel confident in themselves. To do this, I want women to have the correct information. That means providing evidence-based research and sound information for women to make their own decisions. I try not to have an opinion on hot seated debates, like sleep training, and instead, offer information based on the latest scientific information so that women can make their own decisions.
There were ultimately many things I had to take before I could provide women information in the blog I have today. The first thing I did was attending a free How-to-Start-a-Business workshop with the South Eastern Economic Development (SEED) Corporation (www.seedcorp.com) in Taunton, MA. I told a few people my ideas there and they liked it. Some people didn't know why I wasn't doing it already. With increased encouragement, I made an appointment to meet a (free) business counselor through SCORE Boston (www.boston.score.org) to develop my plan more.
With a business counselor, I created a timeline of what I needed to complete to get off the ground. I had to purchase my domain name (I should have purchased it as soon as I thought of the name because it ended up costing me!), develop a website, create a logo, sign up and complete classes to become properly trained, and create a media presence. The business counselor ended up being far more useful than I thought. They kept me accountable, offered great ideas and feedback, and helped me stay organized. I still meet with a business counselor and don't plan on ending that relationship.
Anyways, with the advice of the business counselor, I used www.ThumbTack.com to find someone to design my logo and I ended up using the same woman to design and host my website too (Jessica Sanchez who runs Zoda Design). While this was taking place, I enrolled in online courses to complete my certifications as a Birth Doula, Postpartum Doula, Childbirth Educator, and Lactation Counselor. I am currently certified as a Birth Doula and Postpartum Doula. I should be finished with the Childbirth Educator and Lactation Counselor soon!
As my website got up and running, I began blogging. I didn't realize I enjoyed that as much as I do. I still find it hard to blog consistently, but I don't feel any rush to get grow my business at a specific rate. I blog when I have the time to do so. I don't want to push out blogs just to push them out. There was a blog I did where I compiled research from hospitals and pulled together maternity statistics on hospitals across Massachusetts. This is an example of the work I like to do. Basically, I want to provide solid information to women so they can make their own decisions. I take time to put together the blogs I have posted so women can trust what I am saying and actually find it useful.
To stay consistent, I do create a meal plan every week for my own family and realized that I can turn this into an Oh My Motherhood meal plan and I share that on Facebook and Instagram. I find that photos like my meal plan do better on Instagram and sharing my blog posts do better on Facebook. I am learning as I go.
I've been toying with the idea of turning Oh My Motherhood into a non-profit but that would require me to pull in more people for a board and for work so it couldn't happen in the next year. I have been envisioning a non-profit pregnancy and postpartum center though and I can't really get it out of my head.
At this point, I enjoy writing my blogs and posting valuable resources like a budget template and postpartum planning worksheet while I continue to work full-time. I will most likely offer another childbirth education course over the next year either in-person or online. I will finish my certifications over next six months and may even provide pregnancy coaching if things feel right. Until then, I'll keep doing what I'm doing.
Overall, has it been relatively smooth? If not, what were some of the struggles along the way?
I thought there would be a linear roadmap I could follow to start a business. I have found, however, that starting a business is much more cyclical. I make some progress, fall behind, learn something new, and push forward again, sometimes in a different direction. Some aspects will be checkboxes of steps you have to complete but I've found majority of my time is now spent experimenting with ideas, products, etc. I've had to roll out ideas, such as a postpartum planning class, to see if people would be interested. And I learned my class did not take off; people were not interested. I had to go back to the drawing board. There are financial impacts when I've had to go back to the drawing board, too. I've already put a lot of money into this business and when I tried to create a class that was added expenses. Now I have to wait to pay off what I have spent to even begin planning a different class.
Another big challenge is figuring out what else I will sell to people. I've begun to look at trends in my local market and bigger economy. The "Information Age" is definitely a thing of the past. Information is available to anyone and everyone. This is important to me because I don't think people will pay for my expertise or knowledge and that is a huge driver in why I make these things widely available on my website. Figuring out what I will sell is almost mind-boggling. People will buy experiences and certain services, however, if they can do it themselves or online or for cheaper, many will. If I look to see how I can create experiences, I am really drawn to postpartum right now so I'd focus on how I can create better, more meaningful postpartum experiences across the board. Ideally I'd offer pregnancy training, birth coaching, and postpartum assistance that would ultimately create a smooth yet profound transition into motherhood that I am seeking to create for women. I'm just not sure what services within that people will actually buy and if there are other solutions. For example, are there products I could sell or packages I could provide for women to use by themselves within the comfort of their home that could provide the same or similar relief and guidance I could in-person? This may all seem unrelated to obstacles but these are in fact the challenges I am facing. These are challenges many small businesses are facing right now. I am trying to figure this out and I know I will over time if I have the patience to allow things to fall where they may.
As I figure things out, my biggest challenge would be to stay focus, not lose hope, and continue working even when the work doesn't seem great.
Oh My Motherhood – what should we know? What do you guys do best? What sets you apart from the competition?
I specialize in women's health topics including but not limited to pregnancy and maternity by writing blogs and posting resources to my website, www.ohmymotherhood.com. What I am most proud of is the research blog on maternity services offered by hospitals across Massachusetts. My biggest goal is to open some sort of pregnancy and postpartum center, whether that would be non-profit or not I am not sure.
At this point, what sets me apart is making information available to women. I don't offer a bunch of opinion pieces, I am trying to bring pregnancy, postpartum, and motherhood evidence-based information and awareness to the world. The knowledge of women's history, the history of motherhood, and the history of the care of mothers and babies is not well understood nor is it even well documented. I've had to read countless books to begin to shed some light on this myself. And even the books themselves, information is missing. Women often passed along their history through word of mouth so there are pieces that may never be uncovered. What is available should be made public and more importantly, women should care about. If I can make this information appealing and understandable, I think women could understand and even enjoy motherhood more.
Additionally, I am still just a one-woman show but I take the time to hear women. Women contact me either in person at work, via Facebook online, or through a call or a text on my phone. Women have questions or concerns and have started reaching out to me. I love it! I take the time to listen to women and offer any information I can. I am limited in information but I try my best to gather whatever I can. I love staying personable and approachable.
What is "success" or "successful" for you?
I still work full-time so I've had the luxury to build out my business based off my own personal values, which I believe is my marker of success. That is to say, how well I can match my business to my own values. By making it so the profit is not my end goal, I've been able to assess each question or decision in my business off what I believe in. I am a big believer in research and organization so I've planned out and arranged as much of my business as possible. With timelines and templates, I've been able to slowly reach goals that have allowed my business to grow. Similarly, I do my research when I write blogs. I want women to have evidence-based information available when making decisions pertaining to their lives so I make sure when I publish something I provide information based on scientific study and facts.
I've also come into feminism quite a bit throughout my work as well and I hold feminist values near and dear to my heart. Feminism has come up especially when I learn more about healthcare and the history of motherhood. I knew there was social inequalities between males and females within society but I didn't realize how deep-rooted those inequalities were until I learned about pregnancy and postpartum. I absolutely love being able to provide information that may enable women to make their own decisions, feel empowered in their bodies, or take control of their lives in one way or another.
Finally, like I said before, I want to stay personable and approachable as I grow. I want women to trust the information I give them and feel comfortable coming to me with anything. At the end of the day, I want a woman who is experiencing infertility to feel just as comfortable reaching out to me as a woman who wants to get an abortion. If I can successfully manage that, I will feel incredibly proud knowing I am serving women as whole.
Contact Info:
Getting in touch: BostonVoyager is built on recommendations from the community; it's how we uncover hidden gems, so if you know someone who deserves recognition please let us know here.