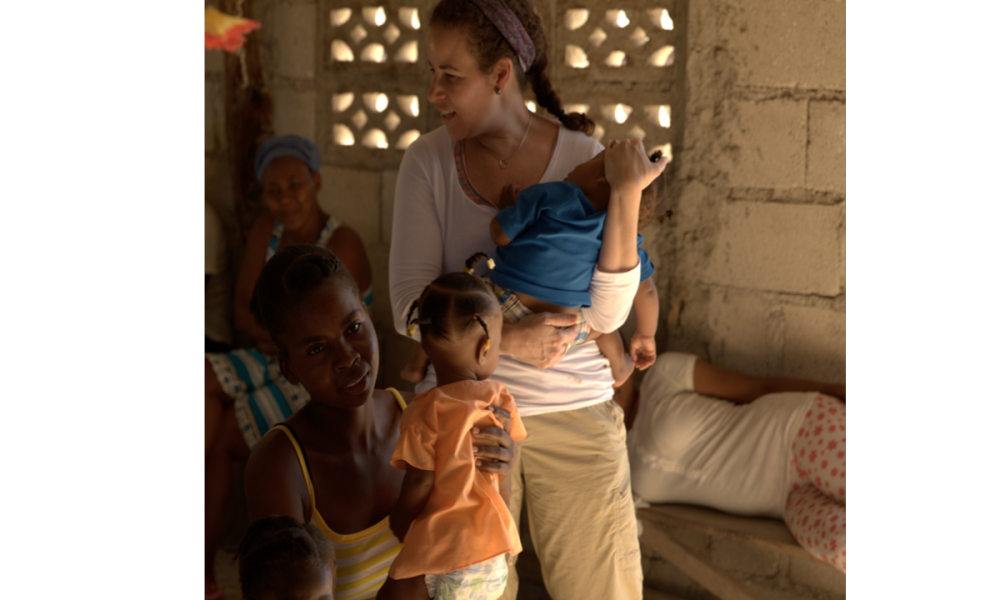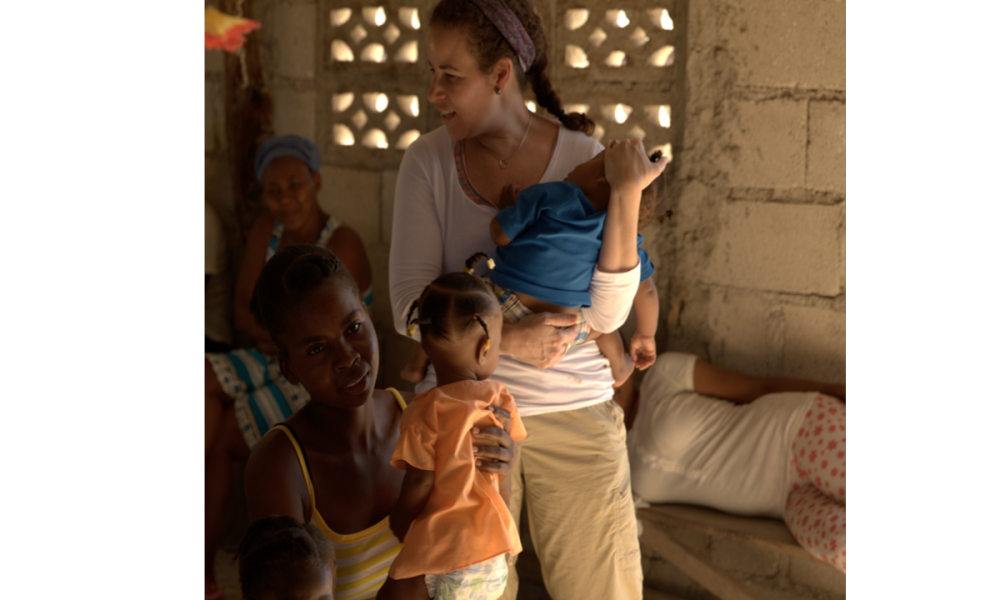 Today we'd like to introduce you to Cherie Abbanat.
Cherie, let's start with your story. We'd love to hear how you got started and how the journey has been so far.
My father was born and raised in Haiti and then educated in Europe and the US. My mother, an American nurse, traveled to Haiti to work with the poor, and this is where she met my dad, an engineer, working on a hydro-electric dam project. They were married and raised us in the US and then moved us to Haiti to learn the culture and languages. It was here, watching my dad doing development work and my mom taking care of many, many patients, that I learned about poverty and the impact that development and health care could have on people's lives.
After the Haiti Earthquake, I knew that I needed to reconnect back to Haiti in some way in order to give back, the way my parents were able to do. After a few small projects, I joined Haiti Projects, as a board member. In 2013, I was asked to take over as its CEO and was charged by the board to build a team that could transform Haiti Projects from a fledgling non-profit into a growing social enterprise. Haiti Projects had fallen into a tough financial situation.
With the help of many, especially the board, I was able to successfully turn Haiti Projects around and we continue to grow today.
Haiti Projects' mission is to empower women in rural Haiti toward self-sufficiency by providing access to jobs at our sewing cooperative and organic beekeeping operation, family planning services through our women's health care clinic, and augmenting education in the region through our small community library. With support from the Kellogg Foundation, Haiti Projects is proud to announce that we have completed the first maker library in Haiti.
I'm also a lecturer in the Department of Urban Studies and Planning at MIT where I teach policy and planning classes focused on post-disaster areas including New Orleans, Haiti and Chile.
I am passionate about empowering women and girls in Haiti and throughout the world, and I see my parents' work in my own; in the development work, creating livelihoods and the health care work that we do.
Overall, has it been relatively smooth? If not, what were some of the struggles along the way?
There are a number of obstacles that are usually in the path of a successful trip to Haiti— something always is unexpected or goes wrong. Usually, when I travel to Haiti one of four basic necessities is missing: Food, Shelter, Transportation or internet. Usually its internet, but on several occasions, I have shown up at a hotel only to find the reservation never confirmed and no rooms available. I've had cars break down, get stuck because of a mudslide (last month), and I've had food and water that have been questionable.
So, when I decide to go to Haiti, I decide to be uncomfortable, or at least temporarily out of sorts and I remind myself to have patience. So, why go? Usually I'm trying to accomplish many, many tasks at the same time; meeting with partners, foundations, donors, and other times I'm working on a new artisan product to try to sell stateside. I try to keep in mind my purpose — to work hard for the women of Fond des Blancs and their families. I'm trying to keep the artisan at running with sales, donations and grants so the women can have a stable livelihood, where kids are well fed, clothed and get to go to school.
So, when things go wrong, courage is necessary. I need to overcome my fears about what might be missing, what might be hard to come by, or what might not be accomplished. It's that fear of failing at one task or another, letting others down, or having to start again that hits me.
But, if you really think about it, what is failure? Will I fail at a task because I don't have internet? Will I fail because I couldn't travel because of civil unrest or do these problems lead you to push yourself to the edges of what is possible? When I'm stuck in a car by the side of the road with no phone service, heavy rains and a mudslide, do I get upset or do I take time to consider possible solutions. And, when a partner just happens to shows up in a truck going the same way, do I take a moment to be thankful?
Haiti Projects – what should we know? What do you guys do best? What sets you apart from the competition?
We are known for our embroidery. We have hands down, the best embroiders. The work is exquisite. It is heirloom quality. We've had it looked at by designers from around the world and the work is always found to be second to none. The products, including the 100% linen guest towels, the 100% cotton nightgowns and hand knit Jou Jou dolls, among other products, are beautiful to the touch and feel, last a long time and make great gifts with a beautiful story about the women who make them.
In Fond des Blancs, Haiti, where we work, we are working to augment education in the region through our community library. We most recently completed the first-ever maker library in Haiti. The maker library will not only provide books, computers, and internet access to kids and adults, but will also include a lab with tools and equipment were folks can learn basic wood working skills, sewing skills, machine repair and many other trades. We currently serve over 700 kids each month and more than 1400 people currently hold library cards in a region that has no electricity, and running water. We hope to significantly increase that number through the new Maker Library.
Finally, we are super proud of family planning clinic, our women's organic beekeeping operation and our 4 all-girls' soccer teams who play each other, receive health care check ups at our clinic and who required to perform community service and attend health education classes as part of being team members.
In essence, Haiti Projects is a system of projects that work together to provide livelihoods, family planning services, and augment the quality of life in the region. We know that if we focus on women and girls, that the women will take care of the whole family, including the men and boys. We believe that by focusing on empowering women, you can empower an entire community.
What is "success" or "successful" for you?
Success is the ability to move through failure and out the other side with a new set of learnings. Success is in some sense overrated, because it ignores or seems to suggest that success happens without failures; wrong ideas, misunderstandings, and complications. I believe that it is our failures that help us understand what paths not to travel down and that show us the cold hard truth of what is not so or doesn't work, that our friends, family and co-workers might not be bold enough to state. Yet, failure can save us enormous amounts of time and bring us more quickly to success, because if we take the time to learn, we can become more efficient, effective and also more patient with ourselves and with others.
Finally, success is learning to embrace all that you are in totality, without qualification.
Pricing:
Hand-Embroidered Nightgowns $59
Hand-Embroidered Guest Towels $10 each, $20 for a pair
One-of-a-Kind knit Jou Jou Dolls are $7 each
Contact Info:

Image Credit:
Myro Wulff
Cherie Miot Abbanat
Molly Klarman
Getting in touch: BostonVoyager is built on recommendations from the community; it's how we uncover hidden gems, so if you know someone who deserves recognition please let us know here.