Today we'd like to introduce you to Charles and Erin Vadala.
Charles and Erin, let's start with your story. We'd love to hear how you got started and how the journey has been so far.
Charles: Music has always been a huge part of our lives. When I was younger, I used to sit down at the piano at my grandparents' house and play melodies by ear, and my grandfather, who was a talented musician, encouraged my parents to get me piano lessons. I have been taking them consistently since I was 9 years old. My piano teacher, Mr. John, also connected me with the Berklee City Music program in Boston, which was a HUGE part of my musical education and networking, and which I am very thankful for.
Erin: Charles was my first musical role model. I also remember Charles sitting at the piano and playing, but I saw it from the outside as something I wanted to be able to do. So I started singing first, going to the City Music preparatory academy, and then I took piano lessons with Mr. John.
When I started taking lessons, something kind of ridiculous but also wonderful happened: I started writing songs. I have always been creative and expressive and emotional, and finding songwriting released all of those parts of me into something wild but cohesive. Every lesson I would come back to Mr. John with a new song and a sheepish confession that I hadn't practiced that week at all, save for composing.
Unfortunately, I didn't improve much in my piano technique, but I am forever grateful for those lessons because that is where I remember growing my talent and learning how to share it with the world. A little-known fun fact is that one of my first songs, "Here (Paradise)," which we will be releasing around Thanksgiving this year, is completely inspired by Charles' song "It's Not Easy," and it just goes to show that no matter how far I have grown as a musician and come to work with him as a peer, I will always see Charles as my inspiration.
Charles: Erin and I have always bonded over music: listening to music, playing covers, and talking about music theory. About a year and a half ago, we decided to make the transition from occasional jazz and pop cover gigs to try to form a band to play Erin's original music. Fabienne Jean (whom I met through the Berklee City Music Boston program) and Lila Lifton added violins to the group, and their attitude and talent brought us to the next level. At the start of last school year, I started to play music frequently with Ryan Sander in jazz combo settings, and once he joined Erin and me, we knew we had a very special group.
Erin: One of our favorite parts of this whole process has been people's reaction to our music: whether at an intimate community event or a poppin' house show, it is indescribable when we connect with an audience. Even as I answer these questions, I can close my eyes and imagine making eye contact with a stranger who is crying or dancing to my music, to our band. I can barely believe that something so private and specific to me, almost like a personal diary, could connect so deeply with someone else, but that is why we do this.
Has it been a smooth road?
Erin: Nope! It has been a super duper bumpy road! But that's fine! Charles and I are siblings, and with that comes a lot of arguments that don't operate in the same way they might in a different relationship. We are both very passionate about the music and band, and we are also very different. I am intense, disorganized, and unafraid to speak my mind, where Charles is calm, passive, and hardworking. Without each other, we wouldn't work, but with each other, we find it hard not to argue.
Charles: Yes, it can be frustrating to work with one another. But at the end of the day, the relationships within the band as well as the passion we all have for the music helps us to be very proud of the music we create. The fact that Erin and I know such wonderful musicians, have such supportive family and friends, and were exposed to music recreation and education at such a young age, has helped to make this journey much easier.
Can you tell our readers more, for example, what you're most proud and what sets you apart from others.
Erin: I am the main songwriter in the group. Our band is centered around performing my songs, and I believe they're pretty good! We play no song the same way twice. This is part of what makes the performances so fun for us, and also creates performance energy that people respond well to. People really enjoy watching me, and Charles let loose along with our two violinists (Lila Lifton and Fabienne Jean), drummer (Ryan Sander) and rest of the band.
My songwriting style comes from my knowledge of jazz theory and pop form, but to me, they are much more than that. I pick each chord because it comes to me from somewhere in my head, and my head takes me somewhere I don't usually go, and I think very carefully about the words while also letting my thinking self-leave me. The piano teacher I mentioned before described it once as "being in the clouds."
I am very proud of these songs. When I listen to a song after I write it, or play a finished song, it is almost like that feeling when someone understands me very well, but instead of a person, it is a song. That might sound stupid, but the reality is that I am proud of us because we are creating unique, powerful songs that connect people to their emotions or each other.
Let's touch on your thoughts about our city – what do you like the most and least?
Charles: We love Boston. We were really grateful to have grown up here, and for the community of family, friends, and musicians it has provided us with. We have grown up with a wealth of opportunities musically, educationally, and recreationally. We love that we have the musical opportunities of the city as well as some really nice nature spots, like the Arboretum and Jamaica Pond. Both of us got to take classes at Berklee and meet very wise teachers/mentors.
Erin: What we don't like about Boston is how segregated it is. Our experience is not the same as it is for many others because many of the resources available to us were in some form a result of our whiteness. I went to Boston Latin School and then transferred to Boston Arts Academy, and while BAA is very diverse, BLS comprises primarily white and Asian students.
The difference between these schools in terms of students' socio-economic backgrounds displays the glaring disparities in Boston which separate people of different classes, ethnicities, sexual or gender identities, religions and more. We hope to one day live in a Boston and a world that is accepting and accommodating of all identities.
Pricing:
"Too Many Rainbows" is available for 69 cents on iTunes and Amazon. It is streaming on Spotify, Apple Music, and all other major platforms.
Contact Info: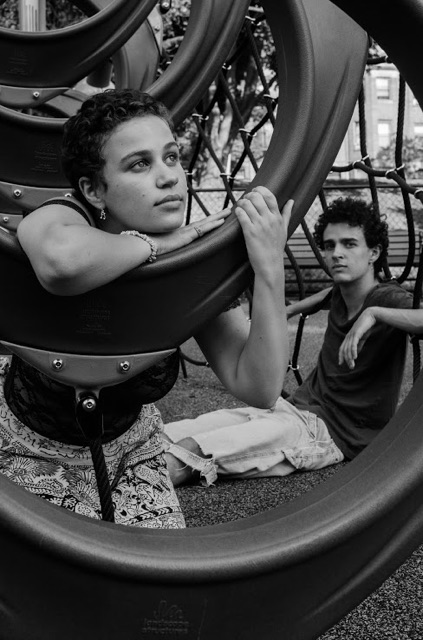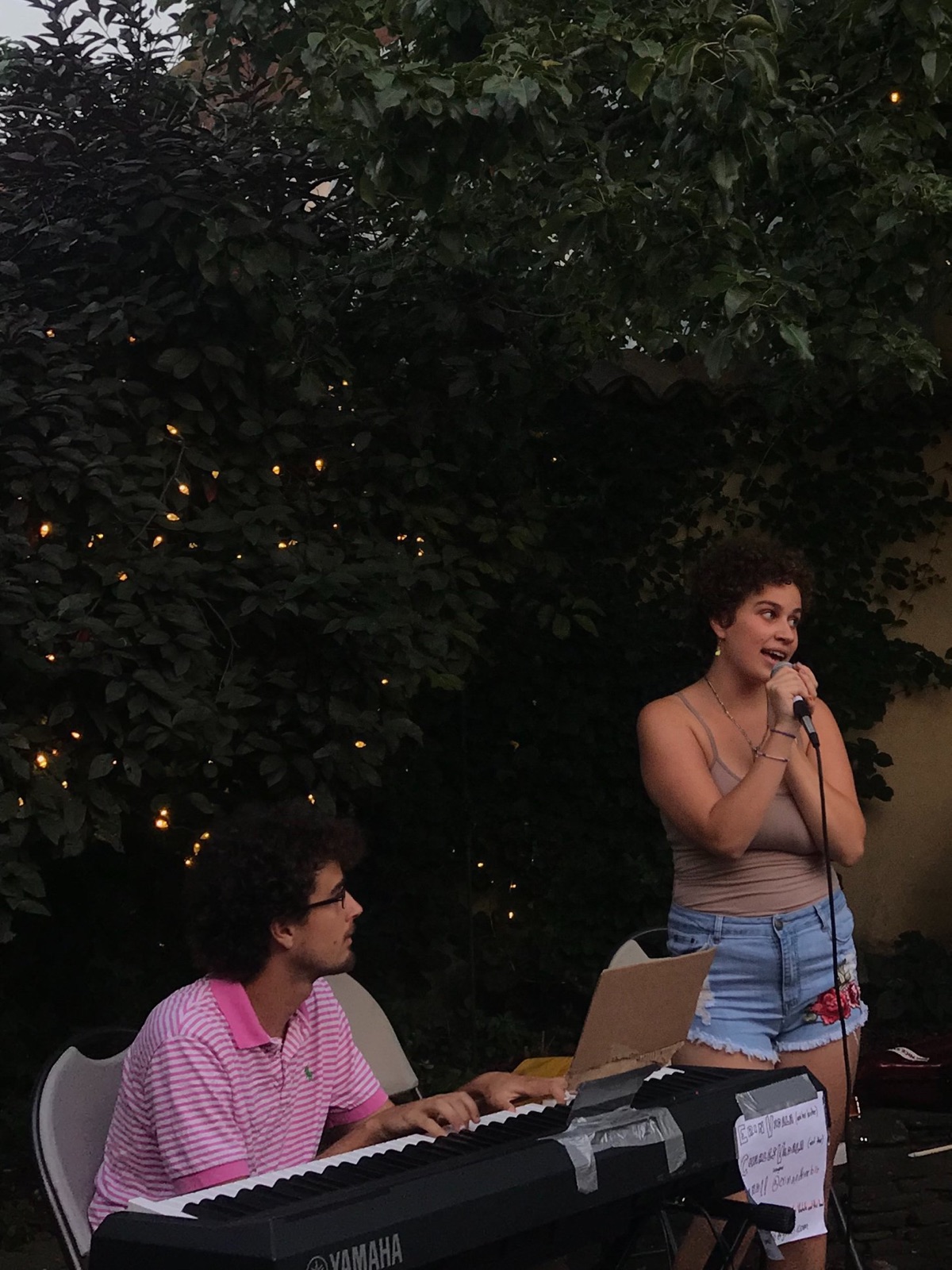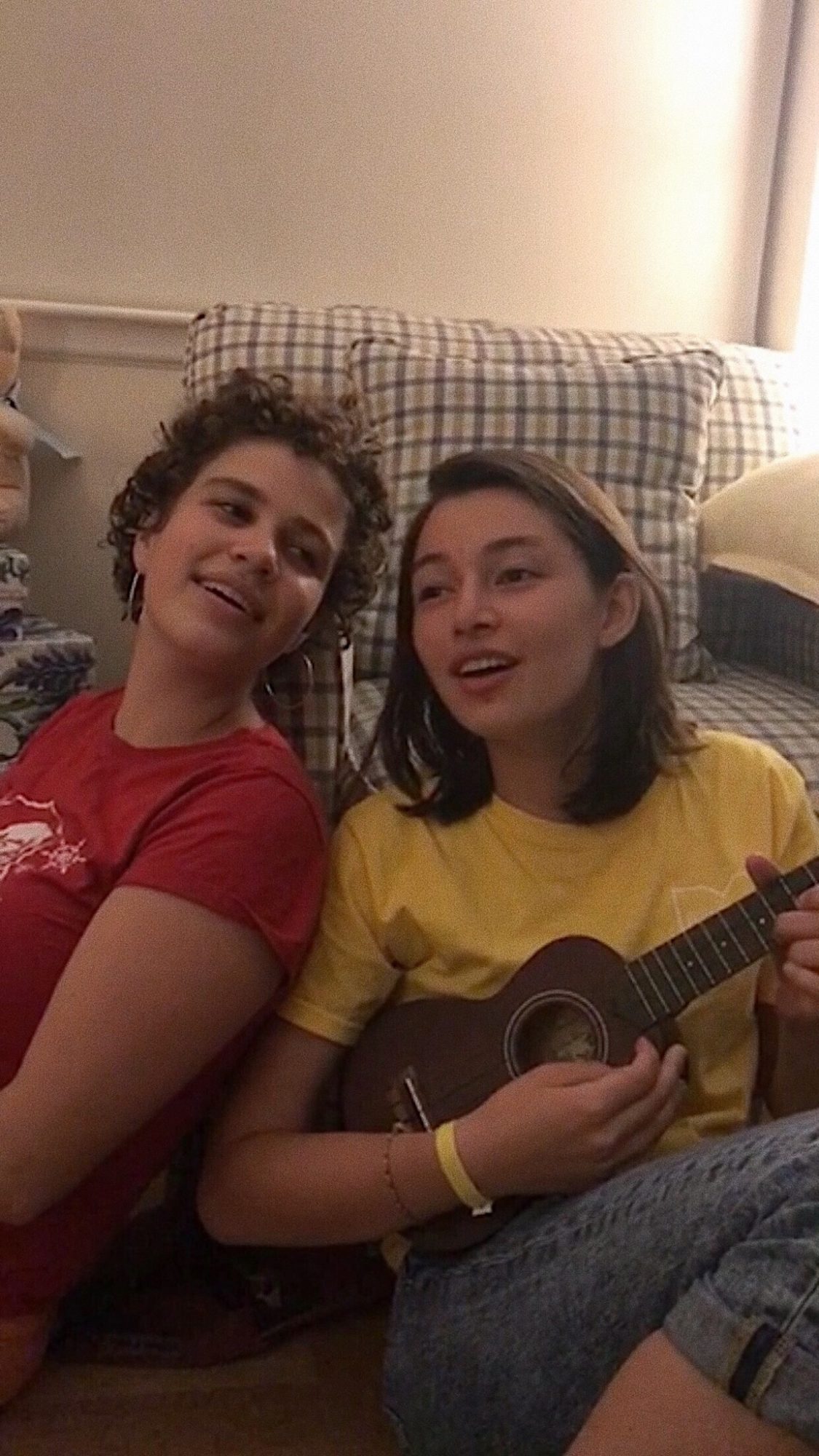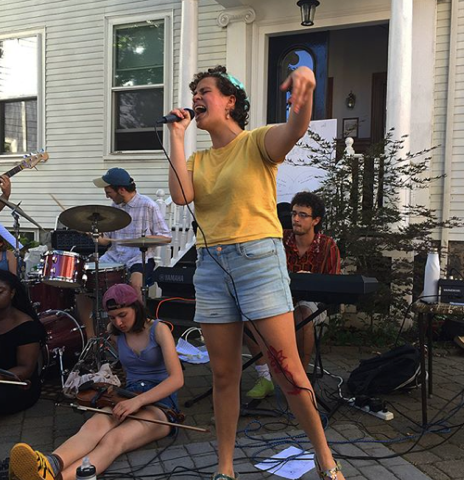 Image Credit:
Sara Rukavina, Chiara Kung, Rachel Silverman, Gabriela Cartagena
Getting in touch: BostonVoyager is built on recommendations from the community; it's how we uncover hidden gems, so if you know someone who deserves recognition please let us know here.