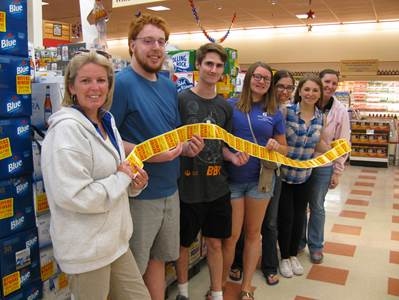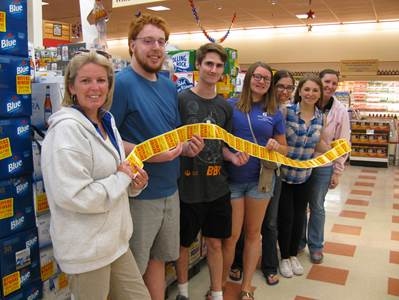 Today we'd like to introduce you to Celeste Clark.
Celeste, can you briefly walk us through your story – how you started and how you got to where you are today.
The Raymond Coalition For Youth is celebrating fifteen years as a nonprofit in 2017.
In 2000 the University of NH (UNH) came to the community of Raymond NH and shared some startling information from a sample survey of the Youth Risk Behavior Survey. They let us know that Raymond had higher reported use rates of alcohol, tobacco, marijuana and other drugs, compared to the state of NH results for all schools combined.
UNH organized a meeting of towns people in various disciplines that this information should have been concerning to. At the time, I was the elementary school Parent Teachers Organization President and mom of four boys in grades one through seven. This was something that was a concern to me and I wanted to learn more.
The University had received a grant to work with our community and over the next two years we implemented the Teen Assessment Project (TAP survey) to our students in grades seven through twelve. The results were analyzed and shared through various presentations throughout the town.
In 2002, when the UNH grant was complete, our community decided that our work, and energy, was too important to stop and the Raymond Coalition For Youth (RCFY) was officially formed. In the beginning, we were a group of well-intentioned people who wanted what was best for our youth and community. Since that time we have become a highly functioning, data and outcome driven organization that thinks like a business, to best serve our community and beyond.
In 2004, we received our nonprofit status and were able to hire a part time employee through a very generous donation from Hannaford supermarket. Over the next several years we received local, state and federal support to implement programming that focused on suicide prevention training and underage drinking through a Strategic Prevention Framework (SPF) grant. The SPF grant taught us the importance of process and learning from all opportunities presented to you. Moving forward we understood that assessment, capacity building, planning, implementation and evaluation were all key pieces to long-term success and successful outcomes.
In 2010, we were awarded a Drug Free Communities Grant through SAMSHA (Substance Abuse and Mental Health Services of America). This highly competitive grant process highlights the importance of a community collaboratively working together.
Today, we continue to build upon our successes and are recognized locally, regionally, statewide and nationally for our work.
We're always bombarded by how great it is to pursue your passion, etc – but we've spoken with enough people to know that it's not always easy. Overall, would you say things have been easy for you?
All good things take time, energy, patience and work. We have had many challenges over our fifteen years. The key is to have good people on your team working together to address those challenges. Of course, sometimes finding those people to get involved is one of the challenges. Having a goal or a vision that is important to you and your people is your driving force. You will learn quickly who is invested in the mission for the greater good and who might be there for their own purposes or agenda. This is where policies and bylaws are important and come into play.
A key piece to a nonprofits success is volunteers. You have to learn real quick that volunteers are a gift and they work on their schedule. When you find a good one you need to hold on to them and appreciate them. Some, if not many, of your volunteers might come from organizations or companies. These people often have full time jobs and you need to be able to highlight a value for them being involved. This is where it is important to realize that what is important to your organization might not be top priority for them.
When you can highlight the accomplishments of your organizations it far outweighs the challenges. Everyone has challenges; it is about rising above them to see the bigger picture and appreciating all of the hard work and the difference you are making.
We'd love to hear more about your business.
The Raymond Coalition For Youth is a nonprofit organization that "Promotes Positive Healthy Choices For Youth." A key piece to our work, and success, is that we involve and listen to our young people. We work with them and empower them to make change.
RCFY has Youth Action groups at both our middle and high school. An adult advisor works with the kids to identify concerns they have for their peers and community. This is again where the strategic prevention framework comes into play. As a team, they look at data and identify an area they would like to see change. A plan is put in place with support, as needed, from adults and then implemented.
Over the years many successes have taken place. One of the first, and probably most empowering for our youth, and community to witness, was putting an end to smoking in our high school. The Youth Action students did the whole thing. Smoking in the downstairs bathroom was an issue that the school had a very hard time stopping. The kids surveyed their peers and found out that only a small amount of kids (19%) self-admitted to smoking in the bathroom. This empowered the other 81% to say enough is enough. It opened up conversation and got people talking, putting an end to smoking in the bathrooms all together. The school staff was very impressed and from then on admired and supported the efforts of RCFY and Youth Action members.
Our young people have of done a great deal of promotion through social norm campaigns, awareness and presentations. They have several videos featured on our Raymond Coalition YouTube page.
In addition to our youth piece RCFY is also known to be a community convener. Community networking meetings have been happening on the second Thursday of the month for the past fifteen years at the same place and same location. Guest from our community, region and state attend. It is a great meeting to come together with others, who are concerned about, or support, the youth in the community and work on efforts together.
We are so proud of the overall efforts and commitment of everyone who is a part of RCFY. We often say, it is not one person, one organization or one group that makes a difference. It is the combined efforts of everyone working together, with a common goal, which is prevention and has an impact. That is RCFY. "RCFY is community, it is fun, it is connected, it is hope, it is about resilience." RCFY member.
The commitment of our youth, staff, board members and community as a whole to RCFY is what sets apart from others. Many communities start coalition efforts and do great work. We operate RCFY like a business, with plans, policies and vision for a future. We are always planning for our sustainability and are very mindful of our practices. It is about raising the bar and having higher expectations for your community. People have come to expect quality and high standards and RCFY is about delivering.
What were you like growing up?
I think I was very quiet and kept mostly to myself in school. I had a few good friends, was not into sports and our school didn't have many other clubs to be involved in. I took dance classes and they gave me personal confidence and taught me the importance of teamwork, practice and preparing for an outcome – our recital.
I did have an "ah ha" moment in my teens years that had a huge influence on my life. I can remember clear as day a speaker coming into my high school for an assembly. It was about making good choices and such. He said "Don't let anyone tell you that you have to use alcohol, or any other drug, to have a good time. There are many ways to enjoy your life." Substance misuse and addiction were issues that many people were not aware of or knew how to handle or discuss back then.
My family, my grandparents in particular, both struggled with alcohol and it had a huge impact on my life in many ways. I can honestly say it is the passion that drives my work today.
Looking back many of my childhood experiences play a role in where I am today. I am grateful for each of them, even the struggles, as I believe they built my resilience and desire to make a difference for other young people.
Contact Info:
Getting in touch: BostonVoyager is built on recommendations from the community; it's how we uncover hidden gems, so if you know someone who deserves recognition please let us know here.