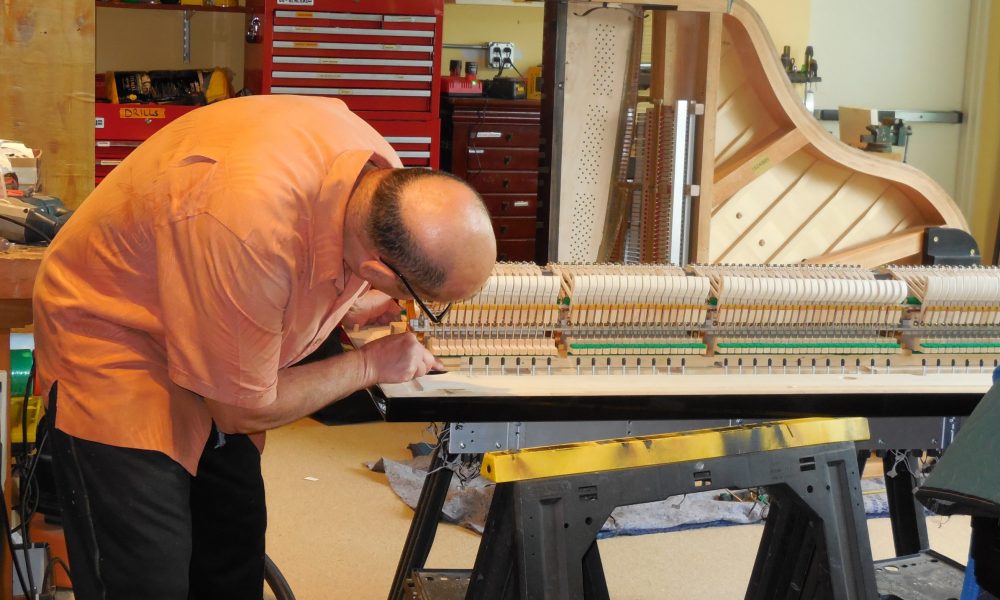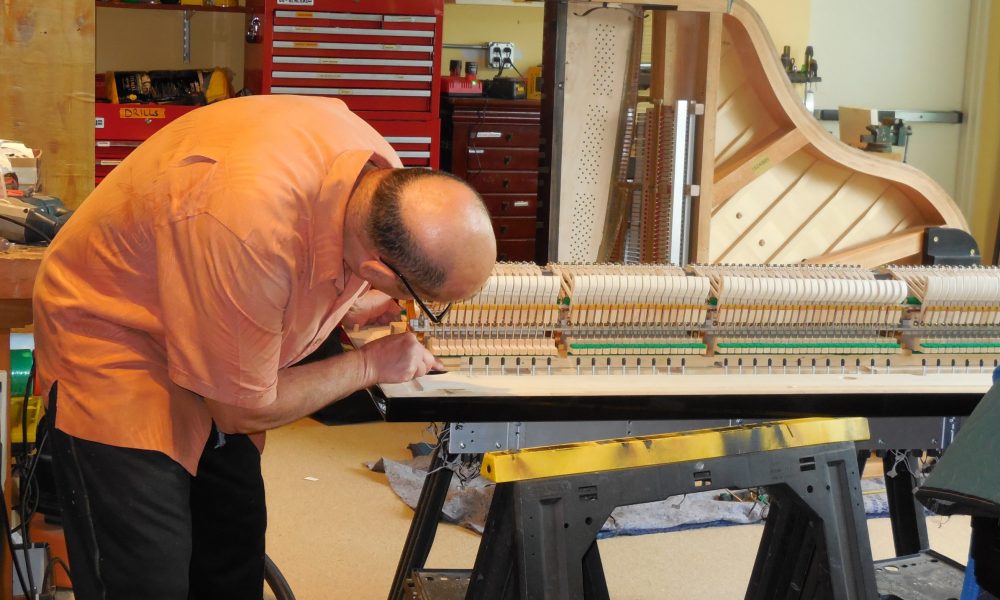 Today we'd like to introduce you to Carol Wu and Roger Shaffer.
Roger started a music store in 1980 focusing on guitars and related musical accessories. With a young family to support, it was extremely difficult to make ends meet. Not only was the rent high, but he had to battle the problem of constant theft.
As chance would have it, someone who was already in the piano industry decided to consign some pianos at Roger's store. As pianos are difficult to "steal", it became a much more viable business path. Roger decided to focus on learning the trade and got into rebuilding pianos and selling used pianos since no name brand manufacturers would trust a little store just starting out to represent their pianos.
As the rebuilding business grew, manufacturers got to know Roger and Roger began to also sell new pianos. With growing success, each storefront larger than the previous, Roger ended up in a 4,000 sq. ft. store in Hanover, MA. With regular advertising, Roger's Piano became the premier piano showroom on Boston's South Shore.
With that success, it also attracted attention from competitors. In 2003, a multi-store competitor and one of New England's largest dealers decided to challenge Roger's success by opening a store within walking distance of Roger's Piano. The owner personally visited Roger and threw down the gauntlet and stated, "I am going to close you down." The result of that challenge? 2003 was Roger's best year in history. The competitor ended up closing, not even finishing their 1-year lease.
After the competitor was unsuccessful in putting Roger out of business, the economy downturn happened. The piano industry saw a tremendous decrease in business. Many piano stores across the country closed down permanently. While Roger stayed in business, it was not all that profitable.
Now jump to 2007. (This is a bit of a side story.) Carol who did not normally read the Boston Globe, saw one of Roger's ads (after her neighbor shared her newspaper) and decided that she needed a hobby after some significant life changing events that year. She walked into Roger's Piano and was in awe as she had not been exposed to so many piano brands and sizes/types. (Carol grew up in Taiwan.) Roger, the consummate salesperson, tried to convince Carol to buy a baby grand piano. Since Carol had no experience with owning a baby grand, she didn't know if she'd have room to even have one. Needless to say, she didn't go home with a piano that day, but she went home with tomatoes and a sunflower that Roger grew in a garden next to the store. Bizarre, huh?
The most important thing that came out of that meeting was Carol's interest in the piano business was piqued. While she already had her own career, she began to help Roger part-time on weekends.
In the midst of economy downturn, it became apparent to both of them that the store needed to relocate to a better location to survive. Hanover simply was not the place for a high-end showroom. The quest was on for a new storefront in MetroWest. This was in 2009.
Lo and behold, the quest for a new storefront was interrupted by the zealous AG, Martha Coakley, running for Senate, claiming consumers were harmed by Roger's Piano. Imagine all the negative publicity! Fortunately, the judge ruled that no consumers were harmed. However, it did not answer the question as to how this "persecution" came about. After changing attorneys, it finally came to light that the same competitor who tried to put Roger out of business in 2003 filed a complaint with the AG. The exact wording on the complaint was "put them out of business." They were incredulous that the AG would take the side of a competitor. It took two years to clear everything up. Needless to say, it delayed our plan to move to a more prominent location by two years.
The relentless pursuit by Roger's competitor really sparked Carol's desire to help Roger protect his business and allowing Roger to continue to service present and future customers by providing quality pianos with value coupled with his vast knowledge. (There is a big difference between piano salesperson and someone who understands and is passionate about pianos.)
Toward the end of 2012, they finally were successful in acquiring a building in Natick, to be closer to their competitors, especially the one who unsuccessfully tried to put them out of business. With the change in location, they knew the business would change. They just did not know how much. This was when they decided to become equal partners in this venture.
When they first moved to Natick, a larger showroom than the Hanover location, they did not have new pianos from the top recognizable names (Kawai, Steinway, Yamaha). What they did have were new pianos from smaller makers who make quality pianos for their value. They select those pianos based on their visits to the annual merchant's trade show (NAMM) and/or factory visits.
Nine months after they moved to Natick, they realized that they had run out of space! They began to discuss needing a second location. By then, they not only expanded their product offerings but they also began to sell pianos by the world's largest piano manufacturer, Pearl River. (Pearl River is still not widely recognized in the U.S.) They also started to take on more service work, including player piano building, piano action rebuilding, etc. They also expanded their offerings of fully rebuilt pianos imported from Europe.
They were unsure what they might find moving to Natick. Contrary to everyone's belief, they  did not do any advertising outside of their website and they only offered regular store hours on Saturdays and Sundays (other times were available by appointment) during their first year in Natick. Carol kept her previous career during the week to have some guaranteed income. With their philosophy of quality pianos at various price points coupled with service offerings to maintain not only pianos in their showroom but at customers' homes, they began to see more and more customers. They are piano matchmakers, rather than piano salespeople. With their growing success, Carol eventually left her career to devote full time to the piano business.
In 2015, they were successful in acquiring a new property in Burlington, MA. It was a severely run down property, making it affordable. However, it presented plenty of challenges during construction. There were plenty of surprises during construction, not to mention the stringent and numerous town rules and regulations. In the meantime, their Natick store continues to grow. They maintain the tradition Roger started with the Hanover store. They do not endorse just one brand of pianos. They truly believe that in order to serve their customers properly, they must offer variety. Not everyone has the same preferences for tone and touch. If they limit their offerings, they are not being truthful to some, if not all, customers.
Today, they are getting ready to open up their second store. They will be able to provide even more products and services to New England and beyond.
Great, so let's dig a little deeper into the story – has it been an easy path overall and if not, what were the challenges you've had to overcome?
As mentioned in the previous question, one competitor was relentless in their pursuit to drive us out of business.
That competitor has now been out of business since fall of 2013. The major brand they represented, Yamaha, became available for the first time in 40+ years. Like most consumers, we thought we ought to court that famous manufacturer because everyone knows that name. Little did we know how wrong we were. This was 2013/2014.
As we began to bring in Yamaha pianos, with each visit, the manufacturer's representative would raise objections to the smorgasbord of piano brands we had in our showroom. To maintain peace, we dropped some of the less performing brands but kept brands that we felt made excellent pianos for the price ranges they represented.
That did not satisfy Yamaha. They began to increase their pressure to get us to drop other brands. The pressure got even higher when they realized that as high as 90% of our customers chose other brands once they've had a chance to direct compare the different pianos. Why would people choose a piano that has inferior tone and touch? Big name manufacturers tend to be exclusive in a store or they may be shown next to just one other brand that may be either inferior or more expensive.
In addition, while there are dealer agreements in place, Yamaha would not enforce those agreements when other dealers clearly violated the terms and conditions of the agreement.
The final straw that broke the camel's back was when we decided to represent (by many people's standards) the best maker in the world, Fazioli. Yamaha, who owns Bösendorfer, told us that in no certain terms would they want Bösendorfer shown next to Fazioli pianos. We tried to reason with them given the fact that just about everyone who played a Bösendorfer piano asked about Fazioli. When someone seeks a premium piano, they want to make sure they made the right choice. Why shouldn't they get the opportunity for direct comparison?
With Yamaha blatantly disregarded the value of our service to our customers, we knew we needed to end that relationship. Their products were taking up valuable showroom space. We are here for our customers, not to simply push boxes around for Yamaha, a large corporation. We want our customers to understand what they take home. After all, they have to live with that piano!
After severing that relationship, Yamaha decided to allow another dealer to open up a store in our area while conducting "dealer went out of business" sale by selling the inventory we returned to them. This is the same tactic Yamaha uses across the country and it violates advertising rules and regulations. Unfortunately, the general public is not aware of the background and many did fall for the pretense.
On a lesser degree, we do struggle – and we are not unique – with customers telling us that they don't know what they are doing when it comes to selecting pianos. Yet, they would turn to the web to read reviews from perfect strangers or to their friends or their teachers. Unfortunately, none of those sources know as much about pianos as we do. Not only do we work on piano in their entirety, we attend trade shows to keep up with trends and assess manufacturers' qualities. Carol also visits piano factories whenever possible to truly understand what each manufacturer is about and learn what sets those manufacturers apart.
Alright – so let's talk business. Tell us about Roger's Piano – what should we know?
We are a full-service piano store. While we sell pianos, we also provide full support ranging from tuning, repairs, finish repairs, reconditioning, rebuilding, player piano installation, silent system installation, and consultation.
Roger Shaffer is the founder of Roger's Piano. Roger is a technician. He tunes and rebuilds pianos, installs player systems and works with many customers directly to help them find the piano best fit their requirements and preferences.
Carol Wu is co-owner of Roger's Piano. While Carol took an unconventional path to the piano industry, she comes with background of library science and information technology. With the advent of technology added to pianos today, her experience comes into play. In addition, Carol has been learning music and piano since the age 4 so she provides the "human" aspect to piano selection.
(We married nearly 2.5 years ago so it is all in the family!)
We are known to be tough critics of pianos. We are not shy to let manufacturers know when we are dissatisfied with their products. We want to make sure our customers do not end up with headaches down the road.
We perform dealer preparation on each and every piano, whether new or used. While a piano might look finished, there are always room for further improvement to coax out better tone and better feel. It represents additional business expenses to perform these preparations, but the end result is that our customers will have better experience when playing pianos from our showroom.
We currently represent several brands of new pianos: Fazioli, Schimmel, Shigeru Kawai, Ritmuller, Kawai, Pearl River, Baldwin, Perzina, Fridolin, Samick, Knabe, Pramberger, Casio with others continuing to pursue our representation. We also specialize in importing rebuilt Hamburg Steinway pianos. (Most people don't know that Steinway has two factories, one in NY and one in Hamburg, Germany. Hamburg is of higher quality and rarely get imported into the U.S.) We also have an array of used pianos.
We run our business using the best of our abilities and technical know how. We want each and every one of our customers to understand what they are buying. We will continue to provide variety with the two stores we have. When a customer breaks out in big smiles or sheds tears in our showroom because the piano invoked deep emotions, when a customer tells us that their children spend more time playing the piano because they picked the right piano, we have done our job. We want more people to learn and play the piano.
Is there a characteristic or quality that you feel is essential to success?
Being stubborn and not be afraid to travel the road less traveled. This is not for faint of heart. We often say to ourselves that we are a bit crazy to get into this business. (In Carol's case, she gave up her career working for the government where people often associate with job security. She managed data centers and information technology policies.)
Many stores will simply be content selling known brands like Steinway and Yamaha. Everyone knows them. You don't need to do the hard work of explaining to customers what they are as long as their pianos look like a piano. You don't even need to care if they are of quality. That is simply not us. Who else would be crazy enough to ask Yamaha to take back their pianos?
We also need to be creative. We have to help people understand what questions to ask in order to end up with the right choice. Most of the time they don't know how to ask. This is where "reference interview" skills come in handy.
We are in this business because we love music and we want more people to play the piano. In order to enjoy piano playing, one must like the piano. If a piano doesn't sound right or play right, who would want to keep playing?
Contact Info:
Address: 12 Worcester Street, Natick, MA 01760
135 Cambridge Street, Burlington, MA 01803 (soon to open)
Website: http://www.rogers-piano.com
Phone: 508-545-0766
Email: rogerspiano@gmail.com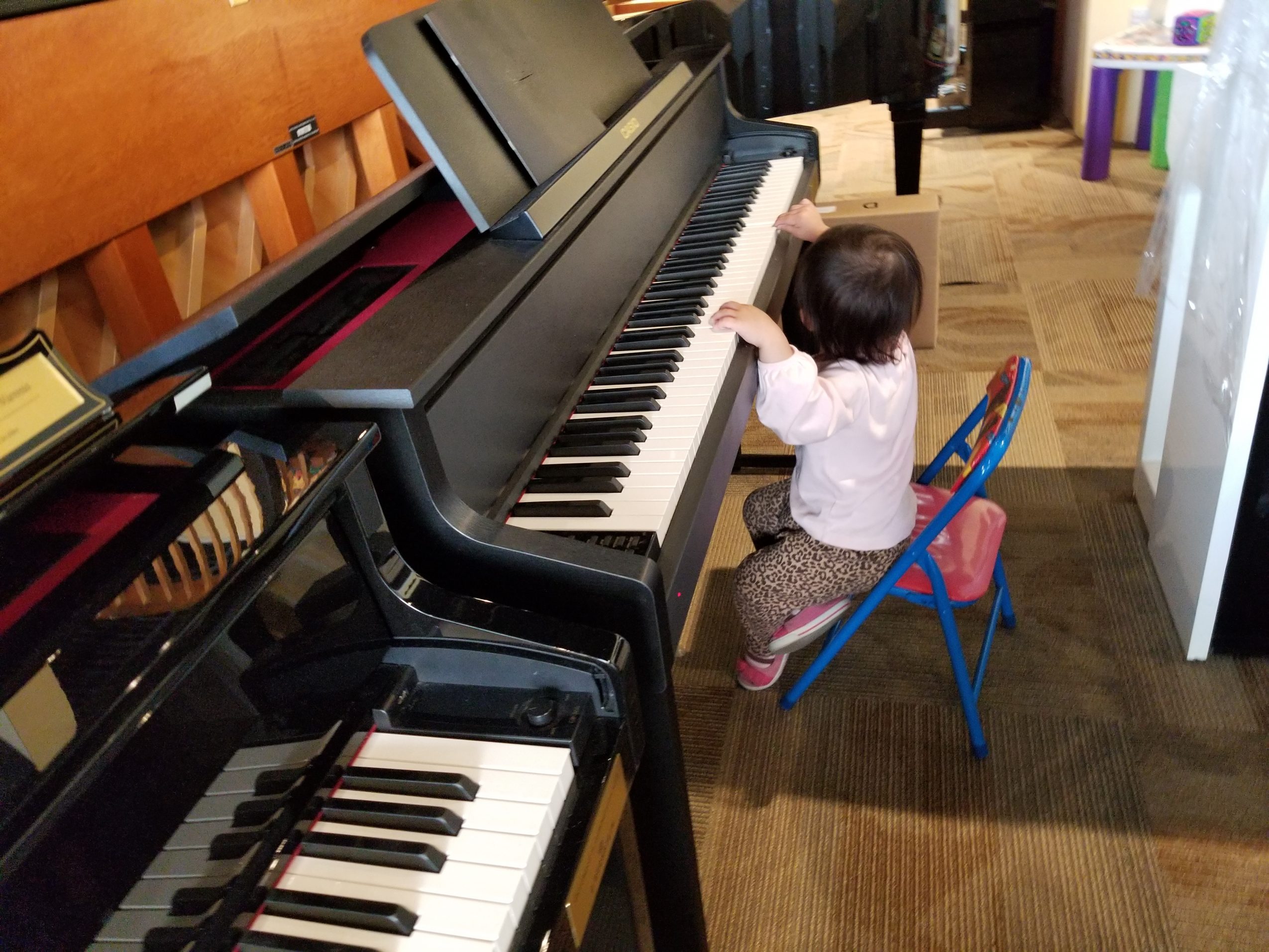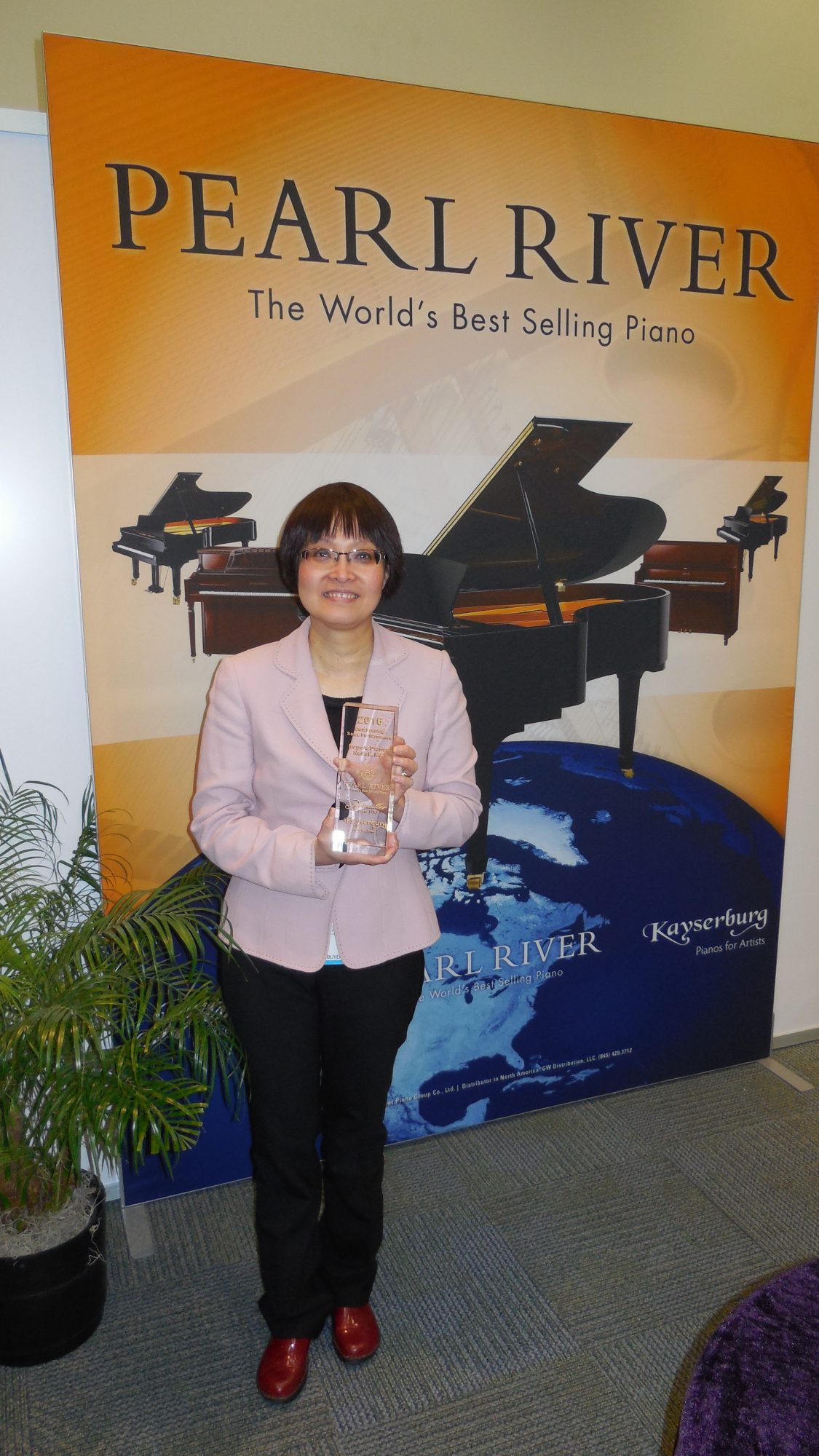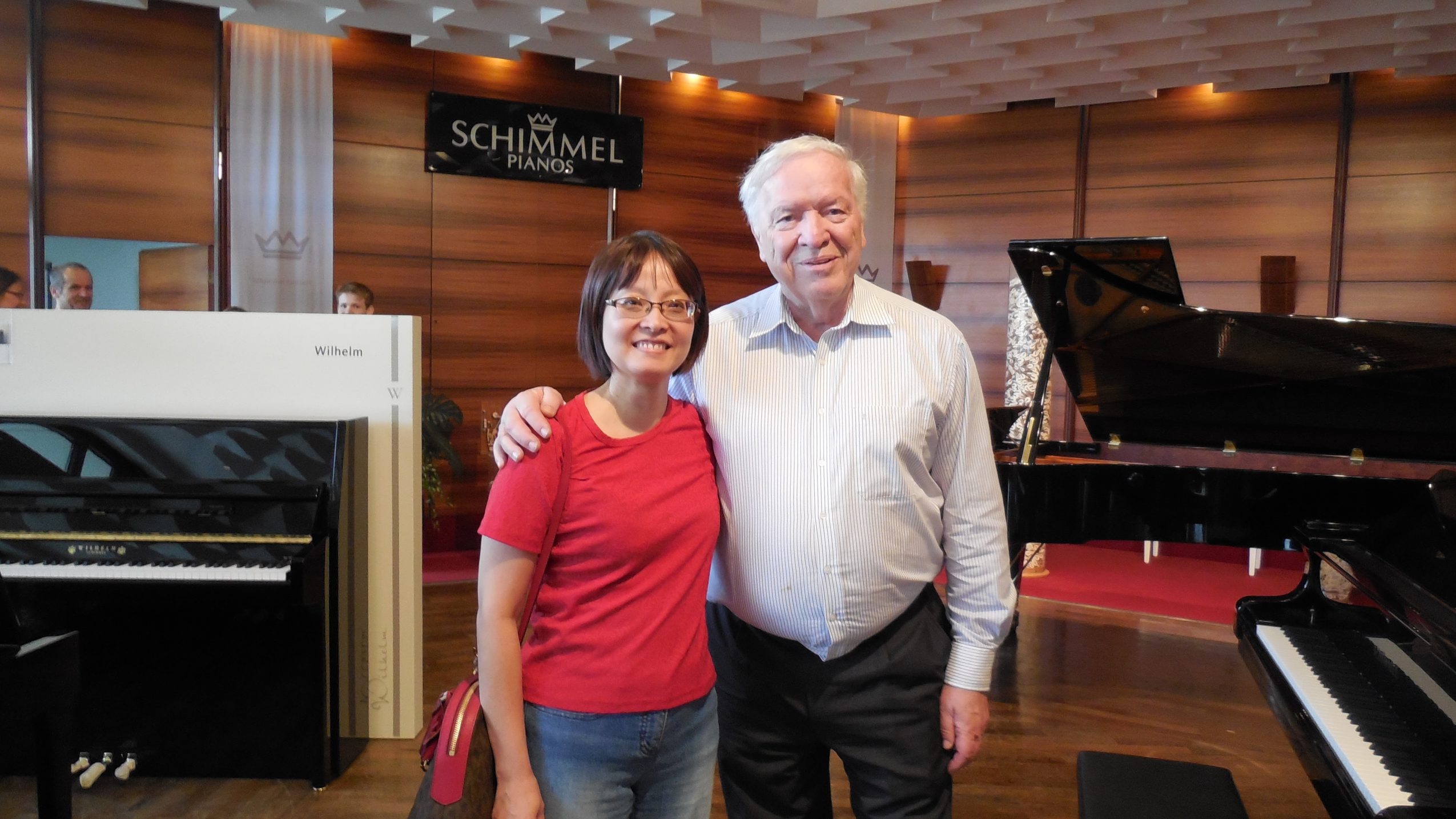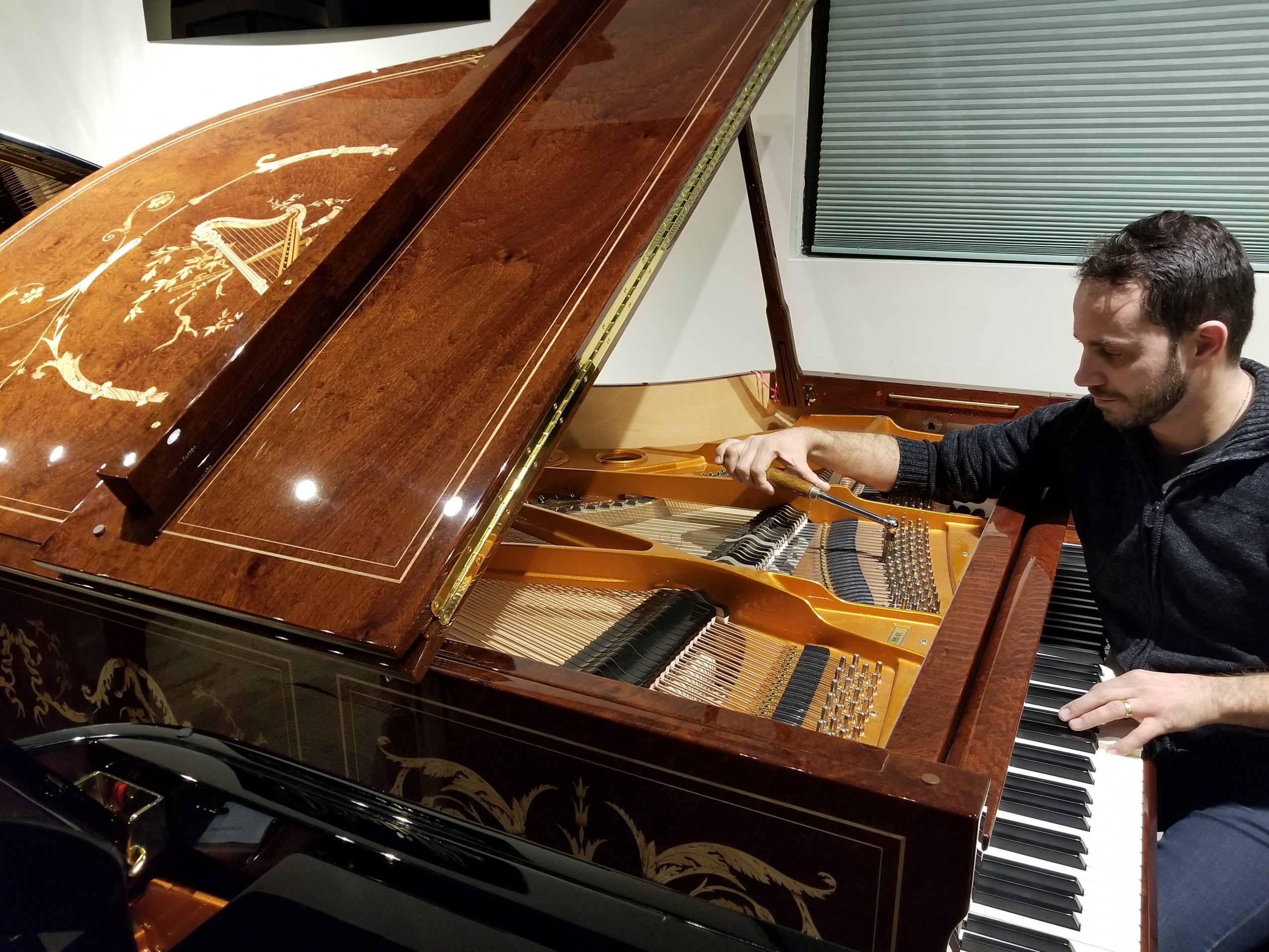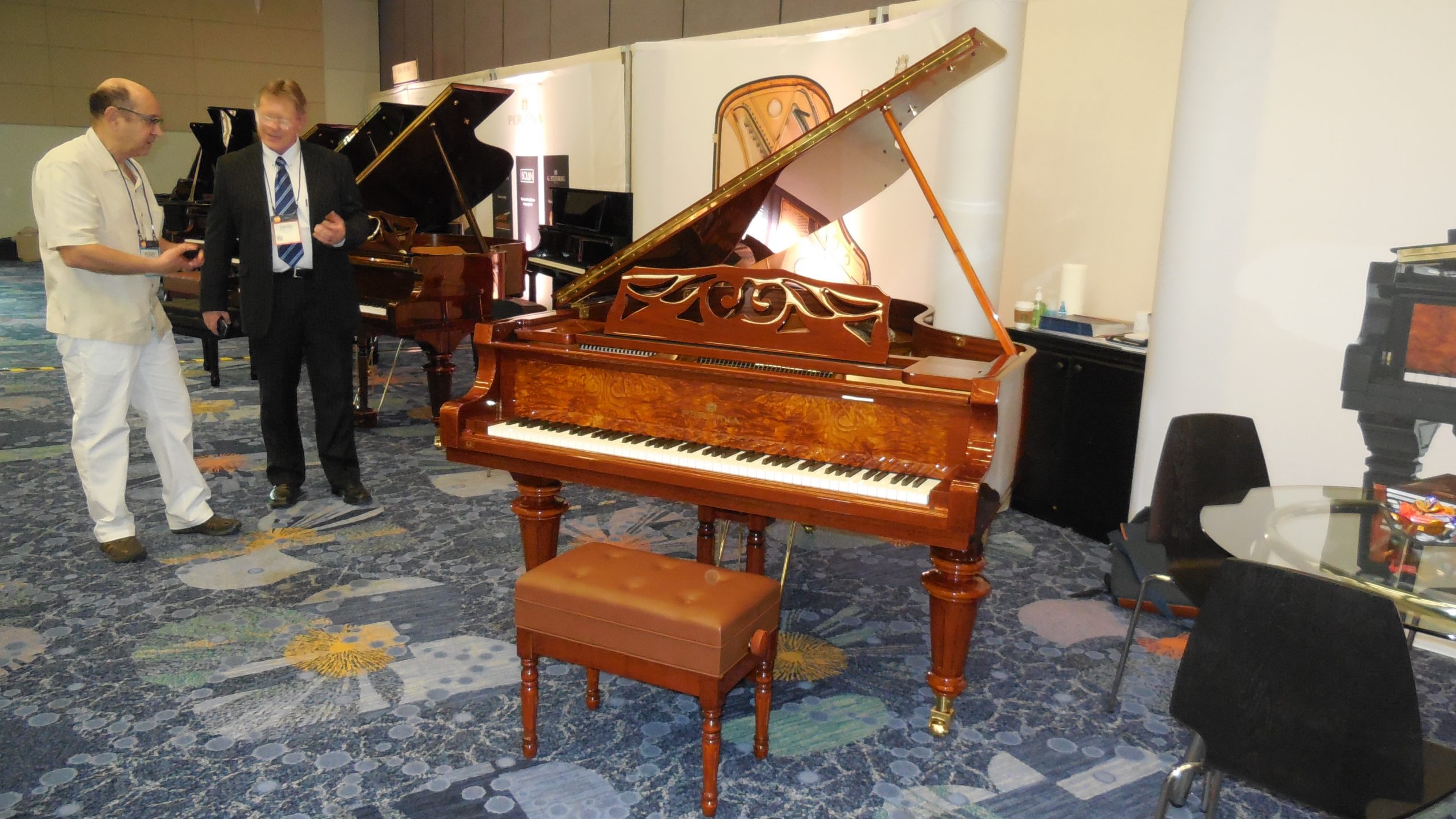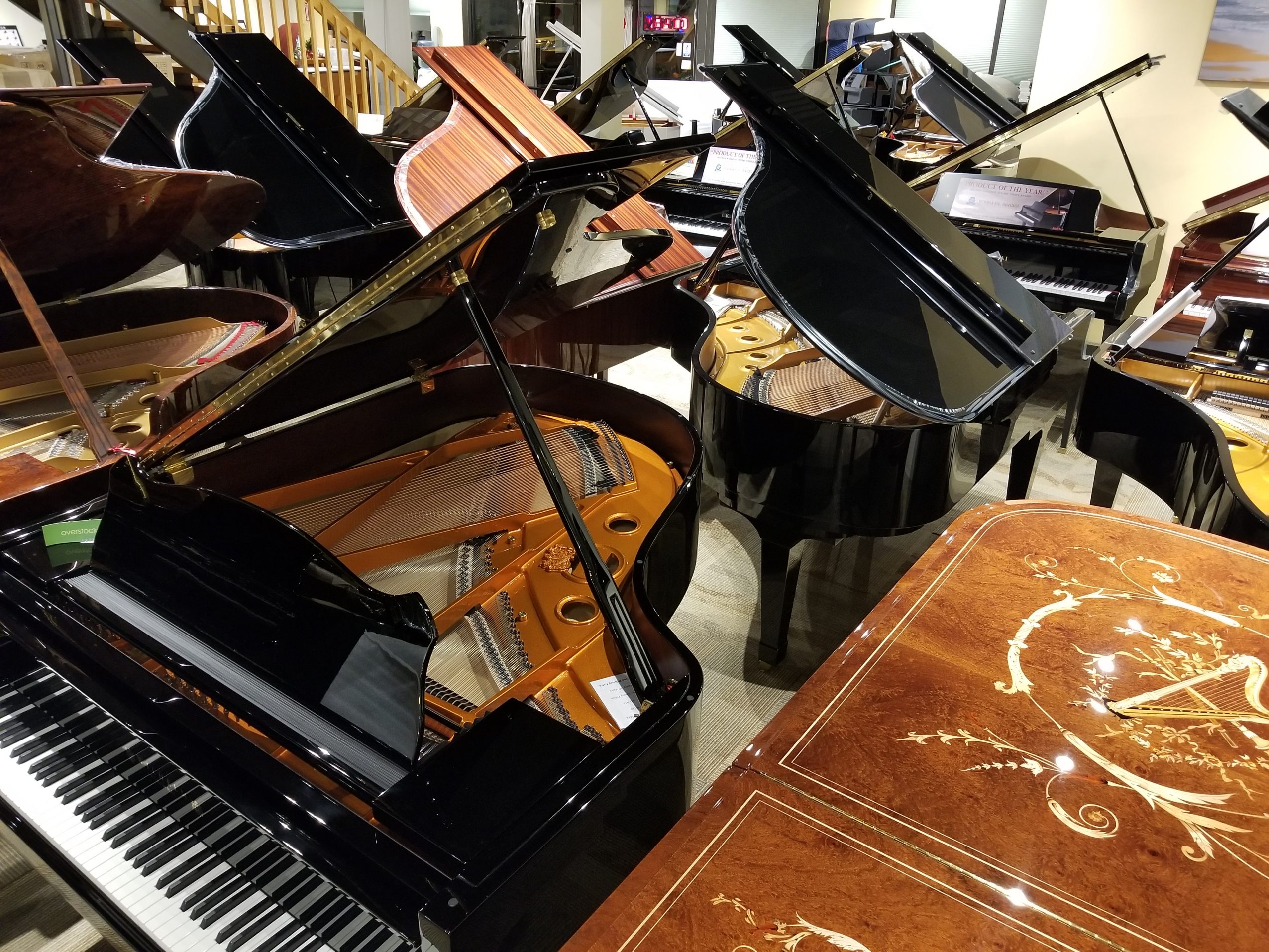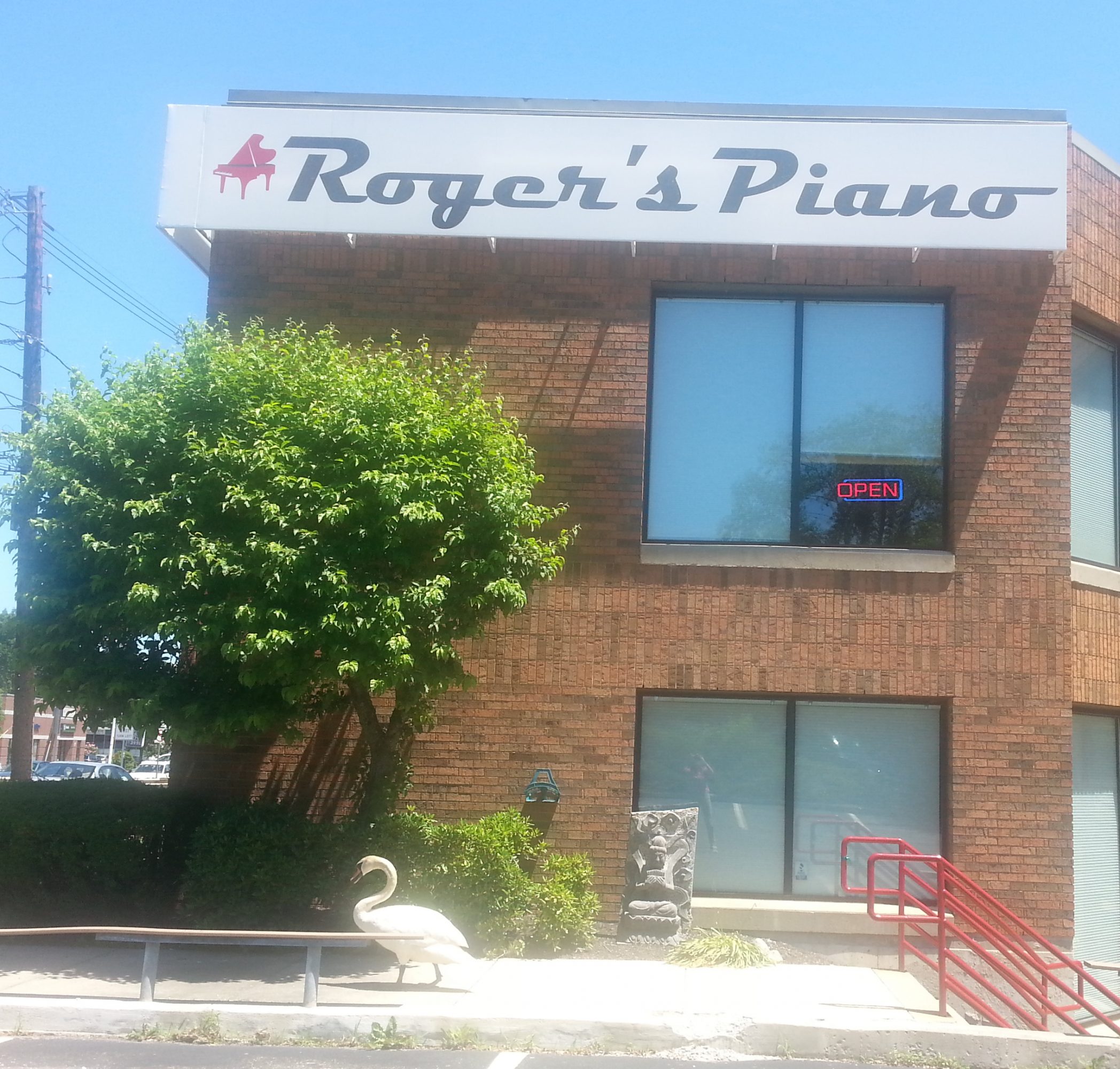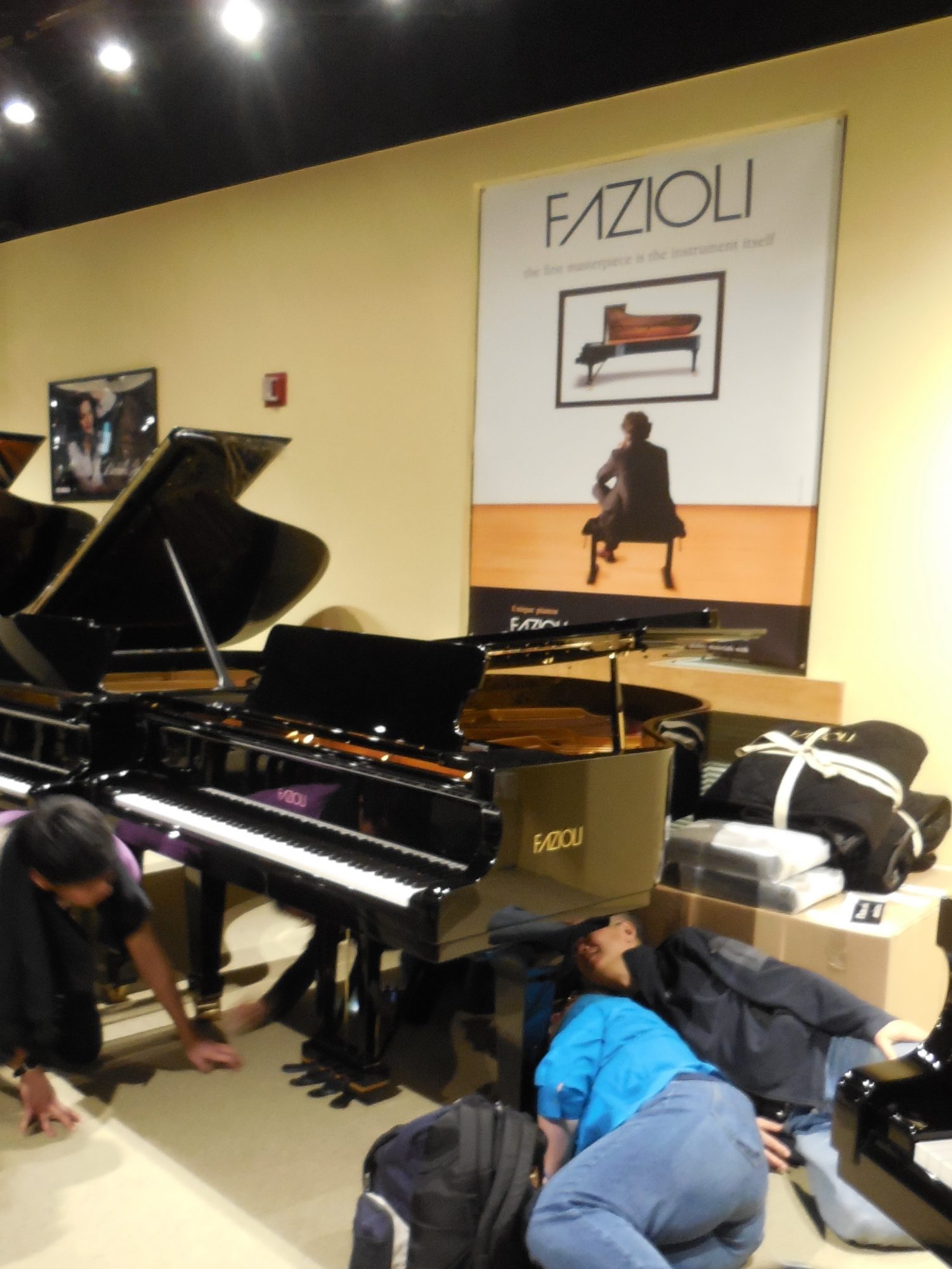 Getting in touch: BostonVoyager is built on recommendations from the community; it's how we uncover hidden gems, so if you know someone who deserves recognition please let us know here.