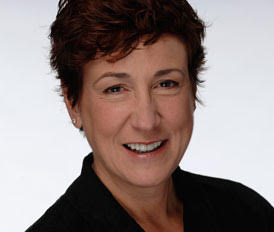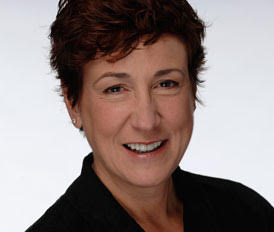 Today we'd like to introduce you to Carol Feldman-Bass.
Thanks for sharing your story with us Carol. So, let's start at the beginning and we can move on from there.
My journey towards my opening my practice Social Dynamix has been one of many twists and turns. I began my career working as an In-House Corporate Attorney at The New England Electric Company. At the same time, I was a professional Improvisational comic and actress all over New England. I was a lawyer by day, comic by night. I was not intellectually fulfilled or emotionally nourished by the practice of law; it was clearly not "me". I left the electric company and practiced divorce mediation for two years and simultaneously received my certification as a Life Coach from the International Coaches Training Institute. I soon discovered that this was still not my true calling. I had to find a way to combine my love of improvisation, and the spontaneity inherent in it, with my desire to help others.
I finally found my passion in Psychodrama over many, many years of training and intense studying at The Hudson Valley Psychodrama Institute in NY where I became a Psychodramatist. I have taken all the knowledge acquired from this training and my past experiences and have developed a unique program designed to help people who have social and communication difficulties to become more spontaneous and socially successful. In so doing they feel increasingly comfortable and accepting of who they are. My method combines specific action based techniques that combine Expressive Arts Therapy, Psychodrama, Social Pragmatics, and Improvisational Theater. I have found that these techniques are particularly effective with adolescents and adults who struggle with social anxiety, social awkwardness, Non-Verbal Learning Disabilities, and Autistic Spectrum Disorders (ASD). I also work with couples and families where social communication and perspective taking is a problem. A common thread amongst these individuals, couples, and families is that there are difficulties accurately appreciating the thoughts and feelings of other friends, a spouse, or family members. This leads to misperceptions, erroneous assumptions, anger, blaming, sadness, loneliness, and ineffectual social relationships. The focus of my work is to help people learn to see themselves through the eyes of the "other" and, in so doing, improve their capacities to relate and empathize.
Psychodrama is the primary technique that I employ to help people come to experience themselves as others see them. Central to the process is being able to re-enact their own actual life situations both as themselves and in the role of the other person(s). By taking on these other roles they can change their attitude, behavior and also understand themselves on a deeper level and clearly see what they bring to any relationship. I have found that one does not need to do full Psychodrama's to accomplish this. Clients do small scenes, role training, spontaneous games and improvisation to accomplish the goals they seek. It is always my goal that there be fun and some laughter as this method can bring things into focus very quickly and sometimes really "seeing" yourself for the first time may be upsetting. Those "Aha" moments can hurt but they are what we need in order to adapt and change behaviors that are getting in the way of success.
The first time I realized how effective these methods were was when my husband, a Psychiatrist, asked me to help him with a client. I was in the middle of my training and did not feel particularly "competent" but I was willing to try. I gathered my "scarves" together and went downstairs. My use of many colored scarves is very helpful with games, as place holders, and are often key to getting to issues very quickly. People may not know how to "name" a feeling but they can often associated it with a color.
Entering my husband's office I found two women seated across from him. They were in Boston because one of the women suffered from cancer and was in Massachusetts for specialized treatment. This woman was bright, quiet, highly successful, had a dry sense of humor, and was the primary source of income for the couple. She was also on the Autistic Spectrum. Her partner brought her to see my husband because she was extremely depressed due to her illness and all its current and future ramifications.
He could treat her depression medically but there were two other issues in the room. The partner said, "I'd like to get some help because I don't know how to speak to my partner." The patient said, "I want to find my voice." My husband knew of my training and how I said that the Psychodramatic process could get to the heart of an issue very quickly and he also knew that this issue before him was time sensitive, she was very ill and it was unknown how much time we had to work together. I came into the office unclear of what I was going to do or how it would be of any help. I put a pile of brightly colored scarves in front of her and asked her, "What color is your voice?"
She gave me an odd look but proceeded to do the exercise. She pulled out a neon green scarf from the pile, "This is it." There was an audible gasp from her partner and when we all looked at her she responded, "That is the color your mother always wears!"
She dropped the scarf as if it were on fire and then was at a loss for what to do next. I learned that, in her family, she had not been allowed to have her "own" voice.
Everything revolved around her mother and her siblings. She wanted to be able to speak her own thoughts and have them heard and not disregarded. Eventually she found her voice, concertized by a bright pink scarf. When they left Boston, she took her scarf with her. We received a letter from her partner about a year letter. The couple had learned how to communicate with each other. They were able to talk, laugh and understand one another and she, with her pink scarf, was able to speak to her family with her "voice" and articulate her needs which she had never been able to do in the past. She wore that scarf every day until she passed and her partner told us she asked to be buried with it. It was after that very first question, "What color is your voice?" I knew I had found a way to work with a population that often gets left behind.
We're always bombarded by how great it is to pursue your passion, etc – but we've spoken with enough people to know that it's not always easy. Overall, would you say things have been easy for you?
Starting my business has been harder than I ever imagined. When I began, I believed, naively, that there would be no problem getting referrals and that clients would be flooding into my office. That fantasy quickly dissolved. Having come from the corporate world, where the business structure is provided, it was both fun as well as exhausting to go through the process of building a corporate structure of my own; the branding process, creating a business name and a logo, finding a suitable space, and advertising. Most challenging, however, has been learning how to convey, to others, the unique properties of this technique. In the professional world of teaching communication skills to individuals on the Autistic Spectrum there are certain accepted assumptions and beliefs about what and how skills may be taught. Using "social scripts" to teach appropriate social behaviors is one such example. The notion that social communication may be shaped through the use of spontaneity and the replaying of unsuccessful social interactions is new, untried, and therefore unknown to the public who then become reluctant to try something new.
Another challenge has been that the term "Psychodrama" is a treatment modality unfamiliar to most individuals. When they hear the term their associations are to "acting", "role play" or even to Alfred Hitchcock. Psychodrama is actually far more complex. I have found that if I can demonstrate the techniques involved in my work there is an immediate client connection and a powerful positive response that the written word does not adequately convey. Finding a way to bridge this divide has been a challenge.
So, as you know, we're impressed with Social Dynamix – tell our readers more, for example what you're most proud of as a company and what sets you apart from others.
The mission of Social Dynamix is to address the needs of those who, for whatever reason, have difficulty with social interactions and limited social pragmatic skills. I try to help them develop new social strategies and maximize their capacity to have meaningful social relationships. Skills are developed through the use of "play" and "fun" using theater games, Improvisation and Psychodramatic techniques.
Three central tenets of Social Dynamix are 1) the belief that a reduction in social anxiety leads to an increase in comfortable and spontaneous social interactions, 2) that playfulness is an important aspect of being in meaningful relationships with others and 3) that the development of social skills is best done in action as opposed to passive verbal discussion. The work may involve one-on-one work and/or group work, depending upon the individual's skills, needs, and level of comfort. The work begins by making use of fun and playful activities to create a safe and warm environment or "play space". Having established this "play space", individuals tell their stories of problematic social interactions and how these have negatively affected their lives. These experiences are then moved into the "Action phase." Through the use of Psychodrama these stories become alive. In one on one work the situation is described in detail and then acted out using place holders, I use different colored scarves, to concretize location, objects, people and even feelings. The focus is the social conflict but it is very important to create all the elements of the scene being enacted. It is at that this point that the client shows what happened including taking on the role of the person with whom the conflict occurred.
Working within the confines of the story the client is now drawn into understanding the perspective of the "other" and we hear the story from both sides. Once this is done, we can see all the places where communication has failed. One by one each issue is addressed. I direct the scene using my own spontaneity and creativity to fill in those elements that have either been left out or not even originally considered. Through some back and forth discussion we come up with some new ways to address the initial problem. The client tries on these "new ideas" by stepping back into the role of the "other". The client can make the determination if any of the new approaches will work because they are in the other person's role and can feel and see themselves from their perspective.
In the group setting, the other group members are the ones who provide alternative strategies to handle the situation. The members of the group also have the opportunity to take on many roles and have the opportunity to play out these strategies ultimately creating a larger repertoire of social skills for the entire group.
I always play and create some Improvisational games, with individuals and with groups. These are designed to ease whatever tension and stress may be in the room but also to practice being spontaneous in a fun and appropriate way. I call it "Improve For a Purpose" I also make sure that during these games, such as a ball toss pattern game, that mistakes are made. Often my clients are terrified of making a mistake because the repercussions have always been high. It is my goal to help them understand that mistakes are natural, unavoidable and fixable.
What makes me different is that I believe in spontaneity and not in scripted rules for social interaction. We do not live in a scripted world. If one learns social skills by the use of scripts and drafted role plays, what happens if the other person does not have the script? The other thing that really sets me apart is being a Psychodramatist. I believe that the best way to learn a "new" way of communication and socializing is through action. Through action one is able to integrate with both mind, heart and body new strategies and tools that will help them succeed where they have so often failed.
Psychodrama was developed by Jacob L. Moreno, M.D. in the 1920s, as a creative way for an individual or group to explore and solve personal problems. It is an action-based method where participants use spontaneous dramatization, role-playing, and dramatic self-presentation to gain insight into their lives.
Under the direction of a trained Psychodramatist, an individual re-enacts life events, both past and present that have interfered with his/her emotional and practical goals. This work may be done one-on-one with the Psychodramatist or in couples, families, and groups. Scenes may include memories of specific incidents in a person's life, life's dramas, dreams, or unrehearsed expressions of mental states.
In each session, the Protagonist (the individual whose story is being told) focuses on an emotionally charged situation to re-enact. He/she is supported by the Psychdramatist (Director) and/or other members of the group or family who are referred as "Auxilliaries". Based upon the "drama" that is enacted, the individual, with the aid of the "Auxilliaries", reflects on the ways in which past behaviors and emotional responses that interfere with the present situation.
Often group members participating make relevant connections and insights into their own lives. As a result, participants can provide the Protagonist, in action, with strategies and role training to practice.
Unlike other practitioners, I believe that Psychodrama, and other action based methods, can be one of the best ways an individual can address a problem in a creative way, reacting spontaneously and based on appropriate impulse, new solutions to problems can be discovered and new roles expanded in order to help overcome past obstacles. It is an incredibly valuable way to teach and learn social skills.
Social skills services are typically relegated to preschoolers, children, and young teens. My services focus on older teens, young adults, couples, and families where there are communication problems. These tend to be underserved populations.
So, what's next? Any big plans?
I am located in Needham Massachusetts and I am often contacted by people who live at quite a distance from my practice making it difficult for them to come and see me. I know that there is a need for this type of work throughout the state and I would like to expand my business so that I can meet the needs of a wider clientele. I would like to expand these techniques into the corporate world where I have had first-hand experience seeing how ineffective communication results in unhappy employees and an ineffective work force.
Contact Info:
Address: Social Dynamix
10 Chestnut Street
Needham, MA 02492
Website: www.socialdynamix.net
Phone: 781-559-3196
Email: carol@socialdynamix.net/cfeldmanbass@gmail.com
Getting in touch: BostonVoyager is built on recommendations from the community; it's how we uncover hidden gems, so if you know someone who deserves recognition please let us know here.