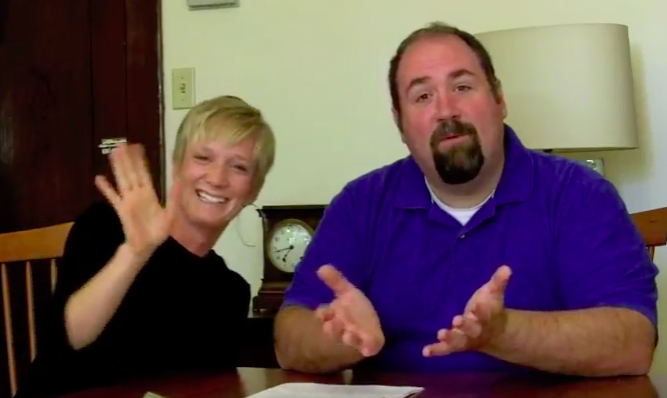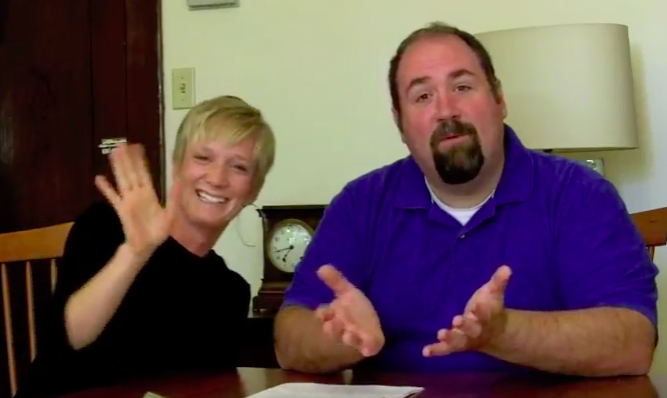 Today we'd like to introduce you to Perry Dougherty and Edward Cardoza.
Ed started Still Harbor with the vision of addressing what he thought of as the spiritual formation gap in social justice communities and organizations. People are often drawn to social justice work because it offers a sense of meaning, purpose, and community that is grounded in shared values. But the organizations that support people in their social justice work often don't recognize the importance of their people's need to sustain and grow such spiritual or existential areas of their lives. When Perry joined Ed not long after the founding of Still Harbor, she was recovering from having burnt out in the previous social justice work she had been doing. She found herself feeling betrayed by a shifting in values within the organization she had been serving and questioning what was most important to her as an individual and not just as an employee committed to a mission. This experience of burn out led her to have a profound realization that tending to her inner spiritual needs was an essential element of her work if she wanted to continue in the field of social justice and particularly if she wanted to lead.
As they teamed together to build the programming of Still Harbor, their personal experiences embedded in social justice organizations served as a starting point and their vocational gifts as spiritual companions grounded in the spiritual experiences of 21st justice leaders served as the path forward. They began working with young leaders and start-up organizations who wanted to build their institutions and teams intentionally around a set of values. They supported the individual leaders through one-on-one listening and coaching, which helped the young leaders reflect and discern their own vision, mission, and values and do the difficult work of aligning their actions and behaviors to their values. They also brought people together in community, creating space to be vulnerable, build relationships based on authenticity, and grow with others.
As that work with young leaders and their organizations grew, Still Harbor clarified its vision and desired impact. The vision of elevating spirituality as an essential ingredient to creating a more kind, just, and equitable world emerged and has stayed constant. Ed and Perry have built an organization that serves that vision by creating chaplaincy and training programs for social justice organizations and communities. They are offering spiritual care and training to those committed to leading change in a deeply broken world. They do so using methods that leverage the wisdom and practices of ancient spiritual paths and that meet each individual where they are in their own spiritual journey whether it is faith based or not. Having now served thousands of people through their chaplaincy programs, Ed and Perry believe that Still Harbor is helping to create a cadre authentic leaders who will have a transformative impact in making the world a more kind, equitable, and sustainable place for all.
Great, so let's dig a little deeper into the story – has it been an easy path overall and if not, what were the challenges you've had to overcome?
It most certainly has not always been smooth. One of the most central challenges in our ten years has been navigating others' reactions to the grounding of our vision and mission in spirituality. The work that we do is leadership development work in regards to the outcomes we see, and many people and supporters over the years have told us not to use spiritual language or not to talk about the work as spiritual work.
There is a cultural resistance to the word spirituality and a skepticism about the people who use it. It has seemed sometimes that for the religious, we are too loosey goosey or out there, and for the secular, we are too religious. While we have spent many hours questioning ourselves, we have decided to stay true to our commitment to using the "s word" and to present our work in the framing from which we do it.
Our programs and services are set apart from other leadership development organizations in that we root our process, practice, and presence very deeply in spirituality. While this might mean our programs do not resonate with everyone, we have seen very directly how our approach has increased our ability to unlock the potential transformation within individuals and organizations. We do not shy away from depth, vulnerability, doubt, fear, passion, joy, relationship, power, privilege, meaning, beliefs, and values–our approach allows us to place these themes of our lives centrally in the work of social justice leadership as we believe they should be.
Related perhaps to the above, we have each year bumped along trying desperately at times to raise enough money to do our work. Some years have been difficult financially and have forced difficult decisions about priorities and use of our limited resources. In the end, some of the most torturous decisions we have made, seem to have strengthened our mission and commitments… but certainly, we've struggled.
Lastly, as an organization that tends to the spiritual needs of others, we are always striving to align ourselves to our own sense of purpose and being for the integrity of our work, and perhaps needless to say, such work is hard sometimes in the face of the pain in and demands of the world around us.
Please tell us about Still Harbor.
Still Harbor uses spiritual approaches to train and support people as they work to achieve their own missions for justice and peace.
Our team is made up of facilitators and chaplains/spiritual directors who are committed to partnering with groups, communities, or organizations that want to better support the growth and well-being of their people. Through our partnerships, we run workshops, retreats, and create accompaniment programs that offer one-on-one confidential listening support services.
We call ourselves "Chaplains for Social Justice", and consider that to be precisely what sets us apart. Our partners recognize us as strategic collaborators in 1. realizing their leadership development goals and in 2. creating systemic support and healing spaces for their people, who inevitably are their most valuable resources.
In order to sustain this work and grow the effort beyond our organization, we offer a training practicum for spiritual companions who want to serve in social justice contexts, and we also regularly design and implement train-the-companion and supervision programs for communities and organizations that want to build capacity for spiritual care to be delivered in-house.
Do you look back particularly fondly on any memories from childhood?
Wow, what a fun question! My (Perry) favorite memories from childhood are probably around skiing–I really love the feeling of shooting down a mountain as fast as I can. I think it is as close to flying as I'll ever get. When I was a kid, I was somewhat fearless on the mountain. It's funny to think that these are amongst my favorite memories because I much prefer the warm weather to the cold… and I gave my parents a hard time for taking us away on weekends. But in honesty, that feeling of speed and freedom that I can remember as a kid on the mountains is precious.
Contact Info:
Getting in touch: BostonVoyager is built on recommendations from the community; it's how we uncover hidden gems, so if you know someone who deserves recognition please let us know here.