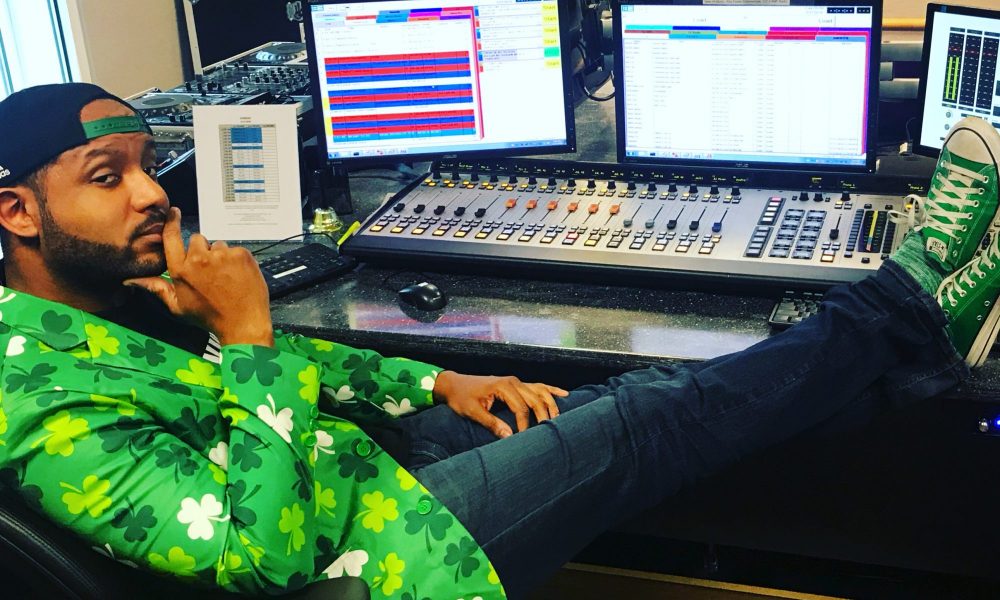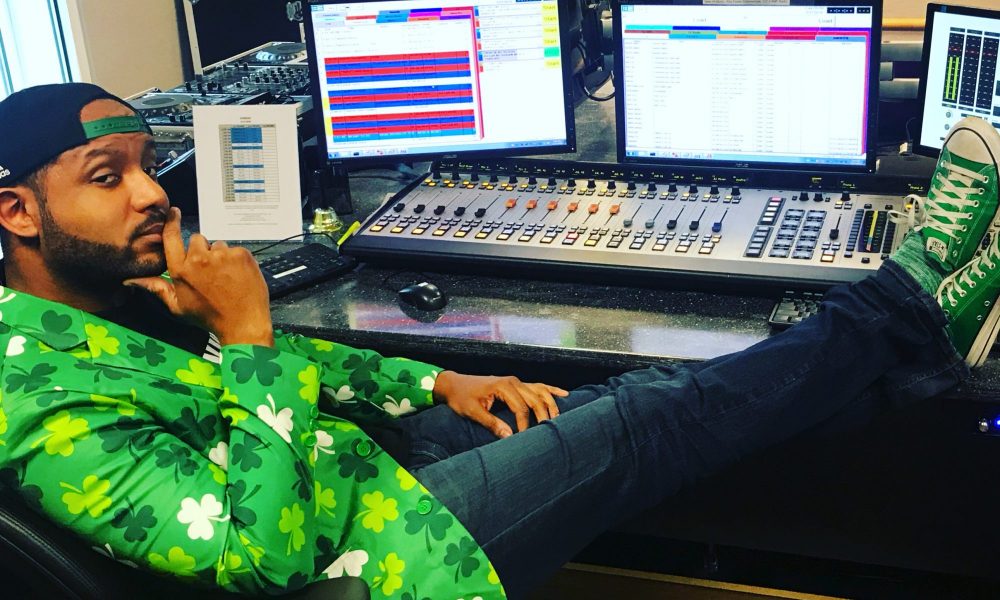 Today we'd like to introduce you to Brian Moller.
Brian, please share your story with us. How did you get to where you are today?
When I was less than a year old I was adopted. I was brought into a family where my dad was a pretty big musician in Jamaica for a while. He played a ton of different instruments including the trombone and upright bass. He once played with Bob Marley which absolutely blows my mind to this day. He wasn't just a musician but a bit of a showman too. I've seen pictures of him playing the trombone with his foot, which doesn't even make any sense to me! Because of my dad, there was always music in my house. He had this big clunky stereo that took up too much space, but he loved that thing. As long has he had music he was all set.
When he passed away I was in 5th grade. I was obviously crushed and heartbroken. In my mind since he was gone, music was too. I didn't want it in my life anymore. I had just started learning to play the saxophone and immediately quit. I didn't really care about much anymore. I also kind of lost a little bit of me.
I started finding me again through being the class clown in school. I just liked cracking jokes and doing anything over the top and extra, just to get a laugh. If I could get one person to laugh, I was all set. Now I had an audience and the shenanigans just kept rolling until I either ran out of material or got yelled at to shut up and actually do some school work. (It was usually shut up and do your school work).
I still wasn't sure what I wanted to do for a long time even through high school. A lot of teachers told me I needed to get into radio or TV. I thought acting or being on TV would be cool, but impossible. I thought radio was cool, but again, impossible to get into. I just kind of coasted along and kept to acting like a clown, it was all I really had in my tool belt.
When I hit college my brain exploded. I think almost literally. I had never really put effort into school and now I had no choice and I had a full blown panic attack. I thought, "Wow dude, you spent so long screwing around and being a clown, now you've got nothing. NOTHING." I thought I'd never be able to graduate college. I assumed I wouldn't even survive my first semester. I did…barely. I knew I needed some work. I left Bridgewater State and enrolled at Massasoit Community College.
When I was there people kept asking me what I wanted to do. What I wanted to be. All I could remember was what my high school teachers kept saying. "You should be in entertainment, on the radio, on TV, something." I decided to dip into media. I was INSTANTLY obsessed. I graduated with an Associate's Degree in Liberal Arts – Media. Then I decided to go back to Bridgewater State and finish what I started years ago.
This time I was ready. I did some internships when I was there at Comcast Sports Net, which is now NBC Sports Boston. I got to help cover the Celtics which was a DREAM. I'm Celtics OBSESSED, so this was amazing. I got to get into the locker rooms grab sound for postgame etc. It was amazing. The next semester I did the same for the 7 News sports department. I was standing there with a mic talking to LeBron James, Paul Pierce, and Kevin Garnett. I was sure sports reporting was just what I wanted to do. Forever.
I put together some resume reels. I applied to markets all over the country. I got only one place to bite and flew out to interview in Maryland. I was their runner up to a guy who was from the area. From there on I tried starting my own little show on our town's local access station in Avon. I did another show with Dedham Public Access. The guy hosting that show ended up kicking me and my friend off the show in Dedham and was sure to let us know that we had delusions of grandeur. Nothing seemed to be working out. My show in Avon ended too and I was back and square one.
At the time my grandparents were living with us and getting older. They needed more help and attention, especially since my mom badly needed her knees replaced and could hardly walk. We were in a rut, so I took a regular 9-5 office job at Boston Medical Center. It wasn't a bad gig honestly, but it wasn't for me. We needed the extra money and I had to be around more for the family. I did it for around a year and then decided I needed to chase the dream one last time.
I quit.
I took a job at WXBR-1460 AM. I was a producer and ran the board for the people doing their community shows. The pay was god awful and each week I gave my check right back to buy air time for myself. I did a show called "The Here & Now" with some friends.
Just about two or three months after starting there the owner of the station called everyone in for a meeting. He was flipping the station to be strictly a Haitian station and fired all of us. Luckily I had just been hired to work the street team at HOT 96.9 in Boston. It was weird hours and still terrible pay. Street team work isn't glamorous work, but it's something! I made the most of it and tried to have fun, but most importantly I tried to get to know people at the station. After a while HOT's afternoon jock at the time, Jackson Blue, asked me if I was interested in being On-Air. He worked with me and put together some air checks and basically taught me how to build good radio breaks. One of HOT's morning personality's Pebbles, who everyone knows, suggested I send some of my air checks to the boss. I was terrified, but I did and after a while he let me do some short 3 hour shows from 1am-4am. I used the content from those shows to land an On-Air job at FUN 107 in New Bedford. In actual daytime hours ha ha.
At FUN I learned by doing and grew into my own as an On-Air personality. They started giving me more and more hours. I even started doing afternoons on Tuesdays and Thursdays. Along the road HOT 96.9 and I parted ways, but just a couple of months later I was hired as an On-Air personality at 103.3 AMP Radio. Not going to lie to anyone as soon as I started driving home after getting hired I wept like a baby…a full grown adult baby. I don't even really know why. I think it was just the fact that I had finally achieved something that so many people told me I couldn't do.
Despite making strides I had so many people telling me I wasn't good enough. I wasn't versatile enough. I wasn't funny enough. I should try a new career. Everyone thought I had my sights too high. Not to mention, I had failed and failed a lot. I doubted a lot of things for a while, but was about to be on the radio IN BOSTON. I used to sit in the Massasoit parking lot listening to Boston radio thinking I'd NEVER get that far.
Also along the way my grandparents had both passed away. I can't understate how much the two of them meant to me and how hard they both rooted for me. They would help me find ways to pay bills when I was working at WXBR for basically nothing. They were EVERYTHING to me and losing them was hard. It was even harder to get hired to be on the air in Boston and neither of them be home for me to tell. I know they know though.
When I was hired at AMP, now I was hungry. I made it somewhere I never thought I would, or could. Now I needed to do more. I needed to push my boundaries. Now I believed that anything could be possible.
A while ago, I wanted to try DJing. I never thought I could actually do it. I was on the fence about it for a long time, but now I was energized so I dove in with both feet. In February I didn't know the first thing about how to DJ. Now, after taking classes at MMMMAVEN in Cambridge, I've been doing my DJ thang from Boston to the South Shore and back.
I've fully embraced a new entertainment lifestyle. The lifestyle my high school teachers told me was made for me. I've hosted events from Boston to the South coast of Massachusetts. I've been DJing any and everywhere. I've been named the regular afternoon personality on FUN 107 and I'm on every weekend in Boston on 103.3 AMP Radio.
I've come so far from being that lost little kid just trying to get a laugh. The craziest part is that after my Dad passed away I swore off music. Here I am now bringing music to people every day. I still have that saxophone and have a guitar as well. I can't really play either of them well, but hopefully I can change that too. I guess music and my Dad never actually left.
Soon I'm starting classes at the Improv Asylum as well. I mean, why not? I've proven to myself and others that anything is possible as long as you DO NOT QUIT. I like to live by two quotes now. "I didn't come this far just to come this far," and, "Never Settle."
It's crazy to me I guess because I was a kid who thought I wouldn't do much, but now I get paid to have fun and my "business" is myself. I'm not selling you socks or shirts. I'm literally selling you me and my ability to bring you some fun.
Overall, has it been relatively smooth? If not, what were some of the struggles along the way?
It most certainly has not been. I put my entire heart and soul into trying to get a job as a sports reporter. I got nowhere. I got no real traction. It's hard to give everything and get nothing back. But now, I couldn't be happier that it didn't work out. I've learned that every failure is the universe's way of redirecting you to something better. As long as you stay focused and keep pushing you'll find your way.
I think the hardest part of my journey though had to be those couple of years where I did basically give up. I was working as a deli clerk at Sudbury Farms, but even then it was a performance. I had a lady that would always come in and ask for a pound of cheese and a song. I was regularly dancing around and acting ridiculous behind the counter. It kind of made it harder, because I was still making people laugh and have a good time, but like… I was a deli clerk.
During that time with my family the money was tight. My mom desperately needed surgery to get both of her knees replaced. She was still overdoing it though, to try and take care of my grandparents who were starting to need more attention. When I was working at the deli I still had hope that one day I'd leave and be something, because it was only part-time and it was just a place holder. When I took a full-time 9-5 job at Boston Medical Center, I truly felt like I gave up. I know the family needed it, so I didn't mind, but there was a small part of me that really felt like it was all over. 9-5 was my new life. Wake up, punch in, punch out, and sleep. I thought that was the next 40 years.
It was hard too because my Mom and Grandparents didn't want me to give up. It was a weird situation where it felt like while I was trying to help them it felt like I was giving up on them too, by giving up on me. It probably sounds crazy, but it was a really hard time to try and navigate through. When my grandparents passed away it was so hard, because all I could think about was how badly they wanted me to be what I wanted to be. Then I remembered how everyone on the planet talked about how hard my grandfather worked for the family and well… everything. It was almost like he smacked me upside the back of the head to get up and start the chase again.
When I was working at WXBR, so many people didn't understand what the hell I was doing. Why would I quit a job with great pay and benefits to work part time for scraps and then give that money back just for an hour of airtime!? It does sound kind of idiotic, but I don't think anyone who's achieved anything has been totally "sane."
At the time of WXBR I had just started dating this girl and when I had to tell her I was going to quit my job I assumed she'd jet. Toss up the deuces and run. I wouldn't have blamed her! She didn't. She actually told me to do it ASAP. SPOILER ALERT: She's now my fiancé.
Getting canned from WXBR was hard too. Imagine you've been working so hard to build this Lego castle and just when you finally feel like you've started the right base to build something great, your drop kicks it into 1,000 pieces. That's what getting fired from WXBR was like. I just finally got back at and it was gone that fast. I was lucky to find a new landing spot soon.
I honestly don't think any successful road is without its obstacles and challenges. Along my path I've faced a few, but now when I look back on them I cherish them. They're the part that makes it all worth it. I've slowly become addicted to the grind more than the end result. Those are the moments that build you, change you and mold you. Ain't no rainbow without any rain. You just have to keep your attitude right, because every day may not be good, but there's good in every day.
Alright – so let's talk business. Tell us about B Mo the DJ – what should we know?
Well my "company" is me.
On-Air, as a DJ, and professionally, I go by "B Mo the DJ." (If J Lo was good enough for Jennifer Lopez, B Mo works for me).
Basically, my job is to entertain.
If you want me to host your event, I'm there to make sure the right tone is set and everyone leaves having felt like they just had the most amazing time imaginable. Some events need you to be fun and silly and some need a more professional job. What I do is make sure that the right tone is set and that your event flows flawlessly.
As a DJ, I'm doing the same thing, but through music. It's all about knowing your audience. Knowing what makes them tick. It's a relationship. We all want to have a great relationship right? What I do when I DJ is I don't just want you to come dance. I want to connect with you and feel like we just had a great time together. It's about setting a vibe and energy with creative mixing and the music you use and when! Music has amazing power and as a DJ I have a huge responsibility to use that music to take you on the ride of your life for a few hours.
As an On-Air Personality my job is again to build a relationship. In a world where people can just plug in their phones for their music, it's important to have a real relationship. When you're stuck in traffic, or streaming one of my stations on an app or online, I'm here to make you feel like we're hanging out. As super creepy as it sounds, I want you to feel like I'm right there with you. I want you to know me and relate to me and also, again, make you laugh.
When you really cut it all down I'm here to build a relationship and have fun with you. Plain and simple.
What sets me apart? My creativity. A big part of why I love what I do is because it gives me a creative outlet. I get to try things and push things to places someone else may not have. I think being creative is the name of the game. Anyone can come on the air and tell you the latest news about the Kardashians. Anyone can play the songs you love. Anyone can stand on a stage and keep an event moving. I don't want to just do it. I want to do it differently and I do.
Any shoutouts? Who else deserves credit in this story – who has played a meaningful role?
First and foremost my family. They've been the most supportive people I could ever imagine. They've always done whatever they possibly could to make sure I've had the freedom to not just chase dreams, but catch them too.
Secondly would be my fiancé Sarah. I know, I know, technically she should count as family, but she's different. She doesn't just support me, she pushes me. She challenges me. She makes sure that I keep my head on straight and keep pushing forward. I would NOT be where I am without her.
There's a lot of other people too professionally. Jackson Blue was a huge part of helping me get the opportunities I've had. Pebbles and Deirdre Dagata too! They all really helped me believe I could do this when I was at the ground level. Along the way there have been so many others as well.
Contact Info: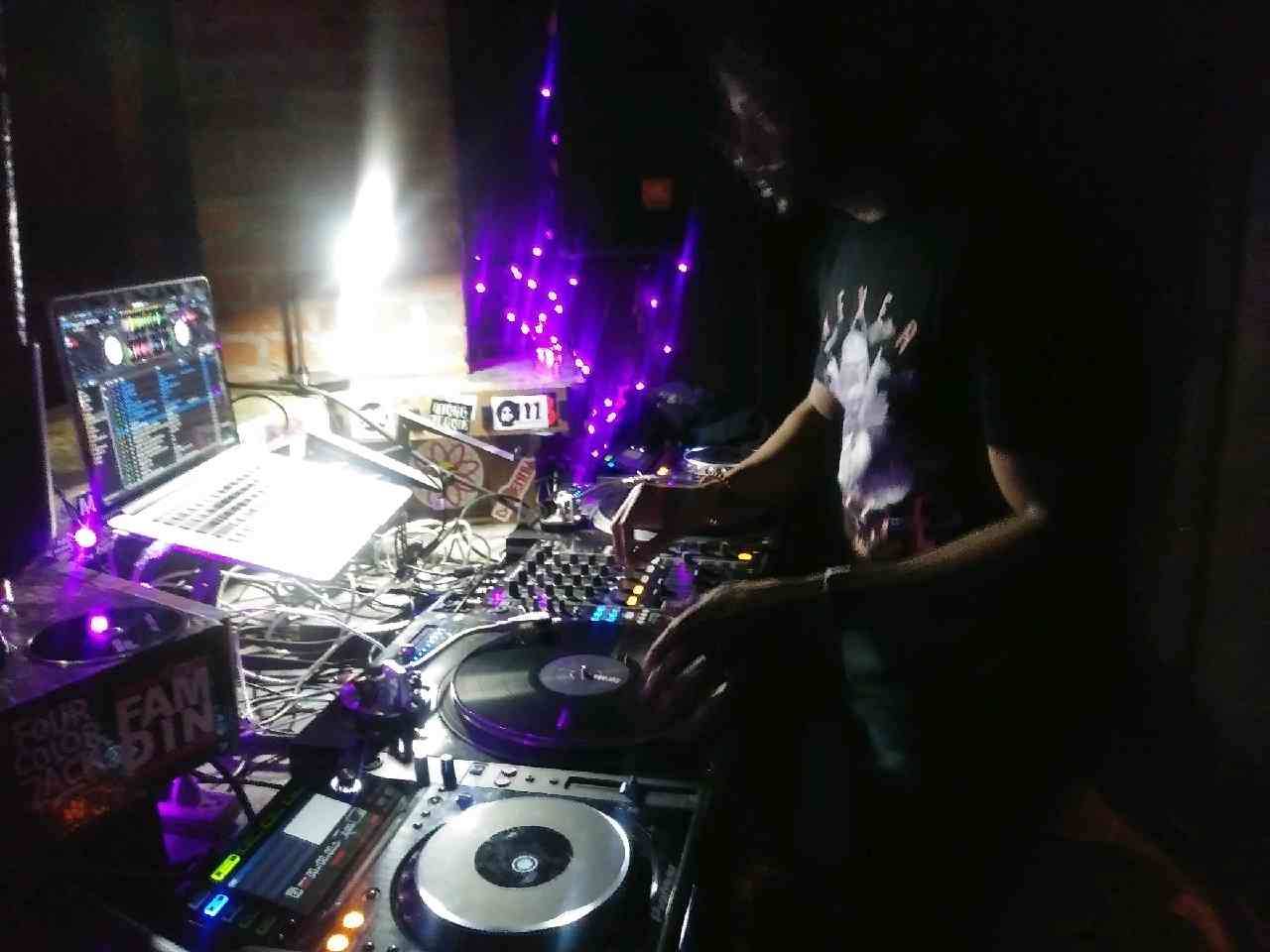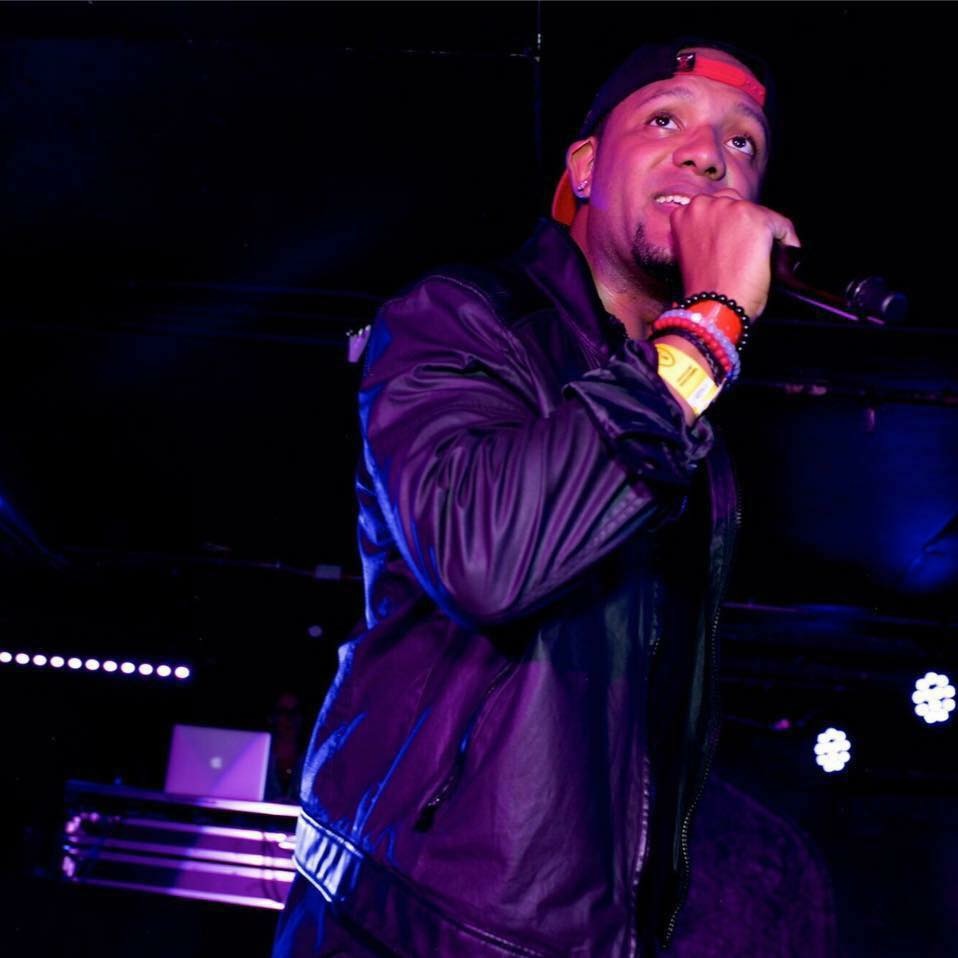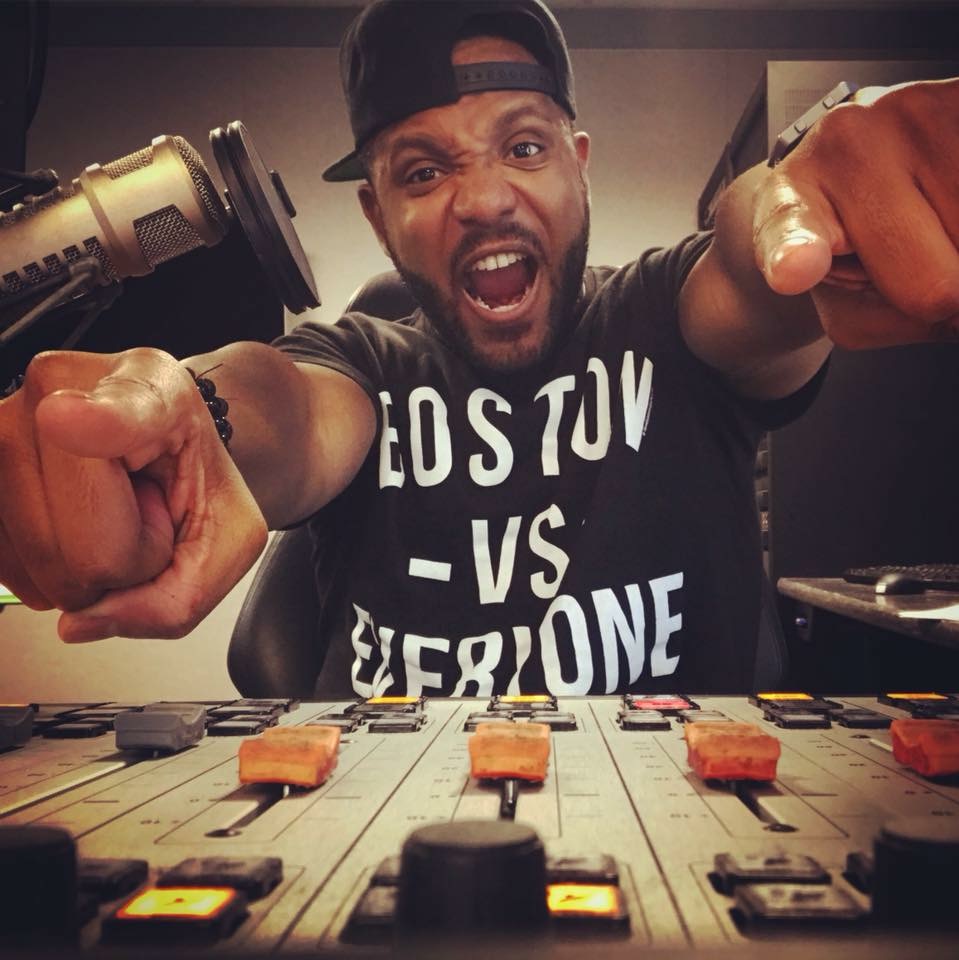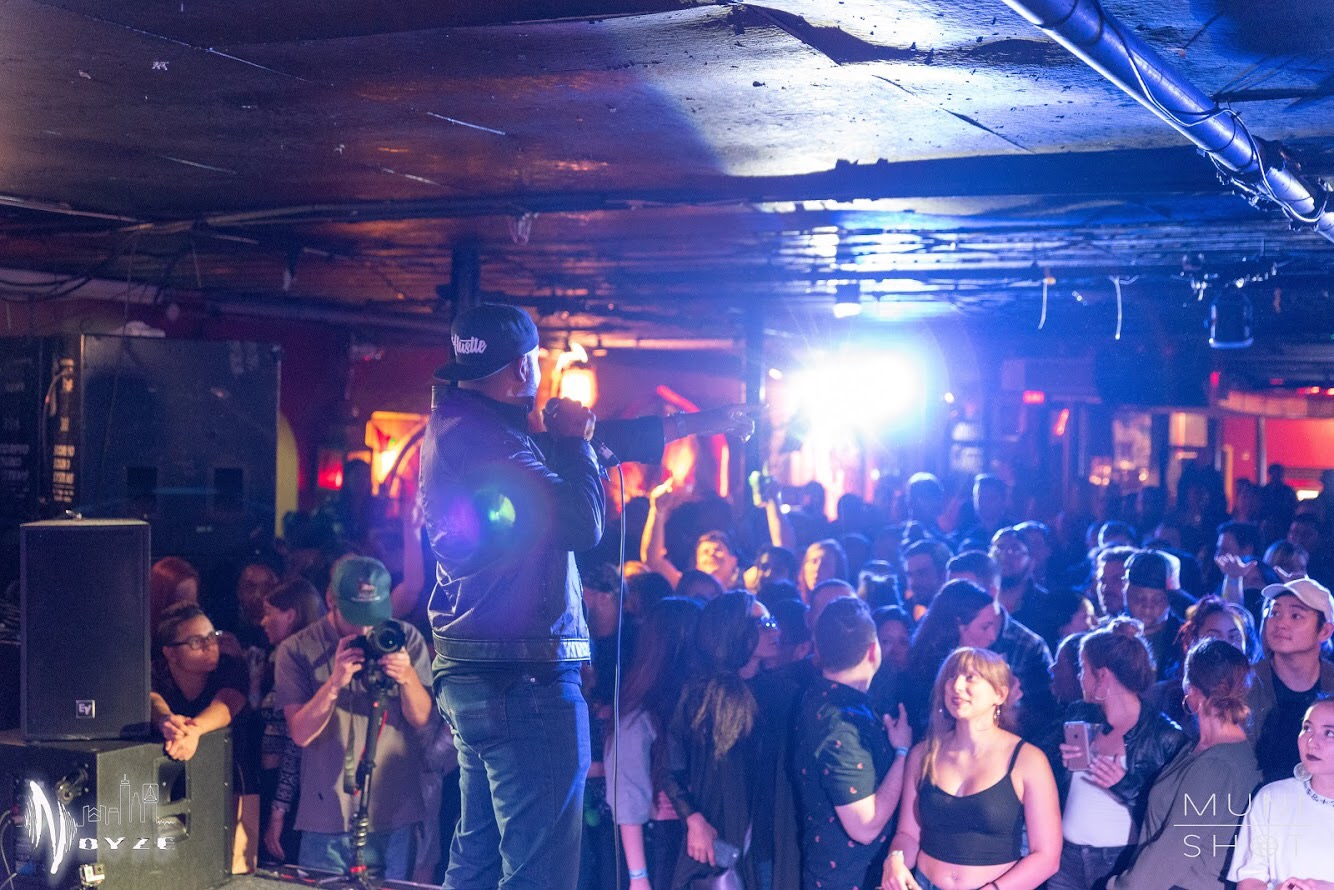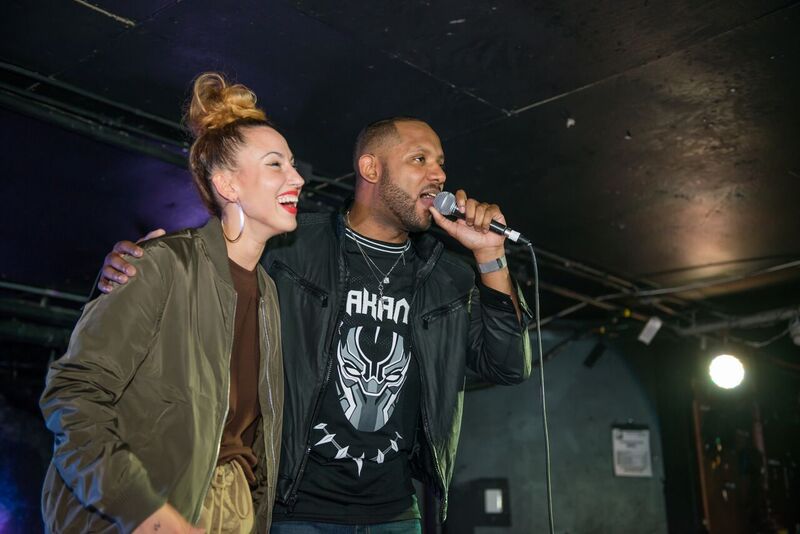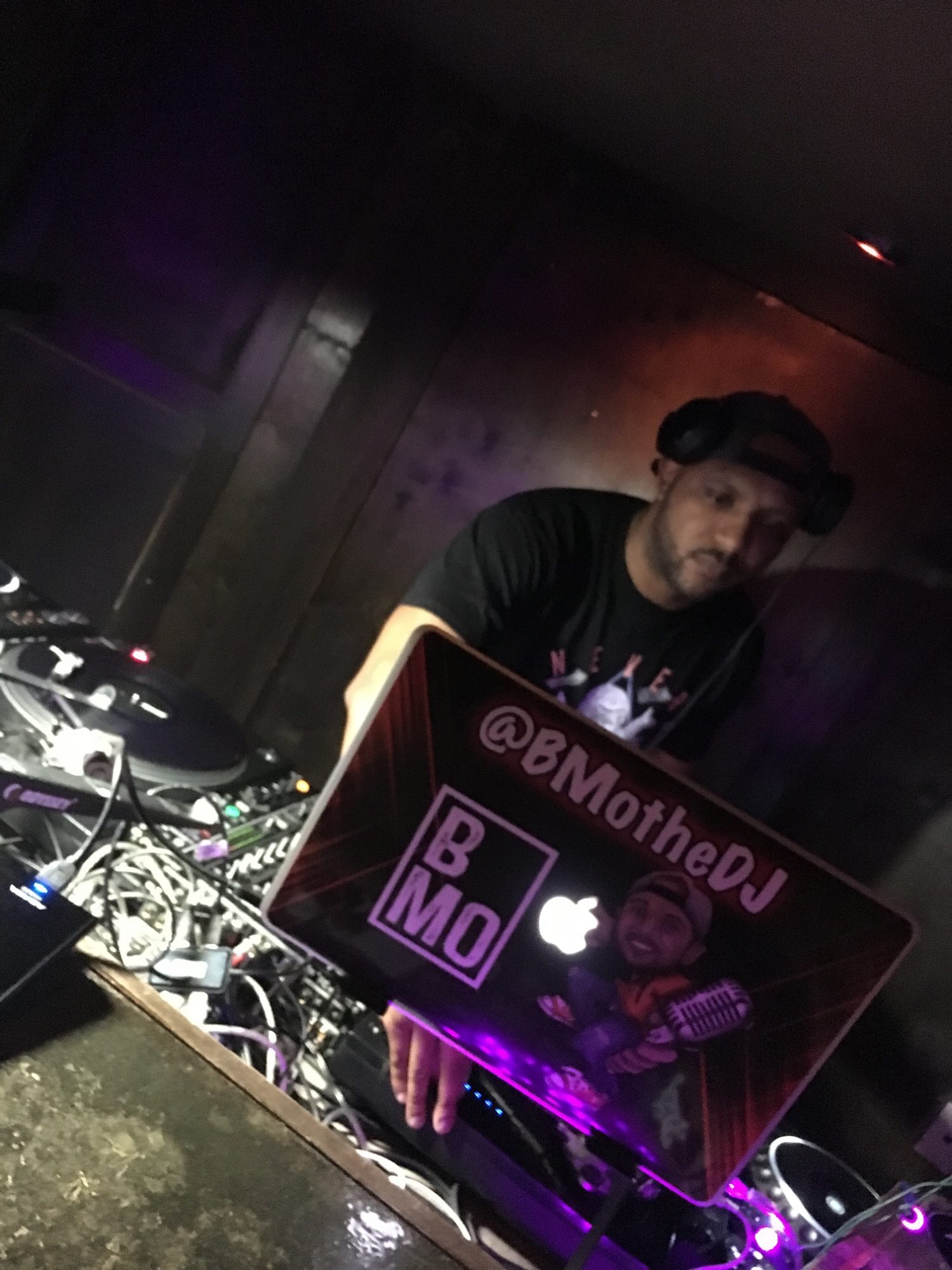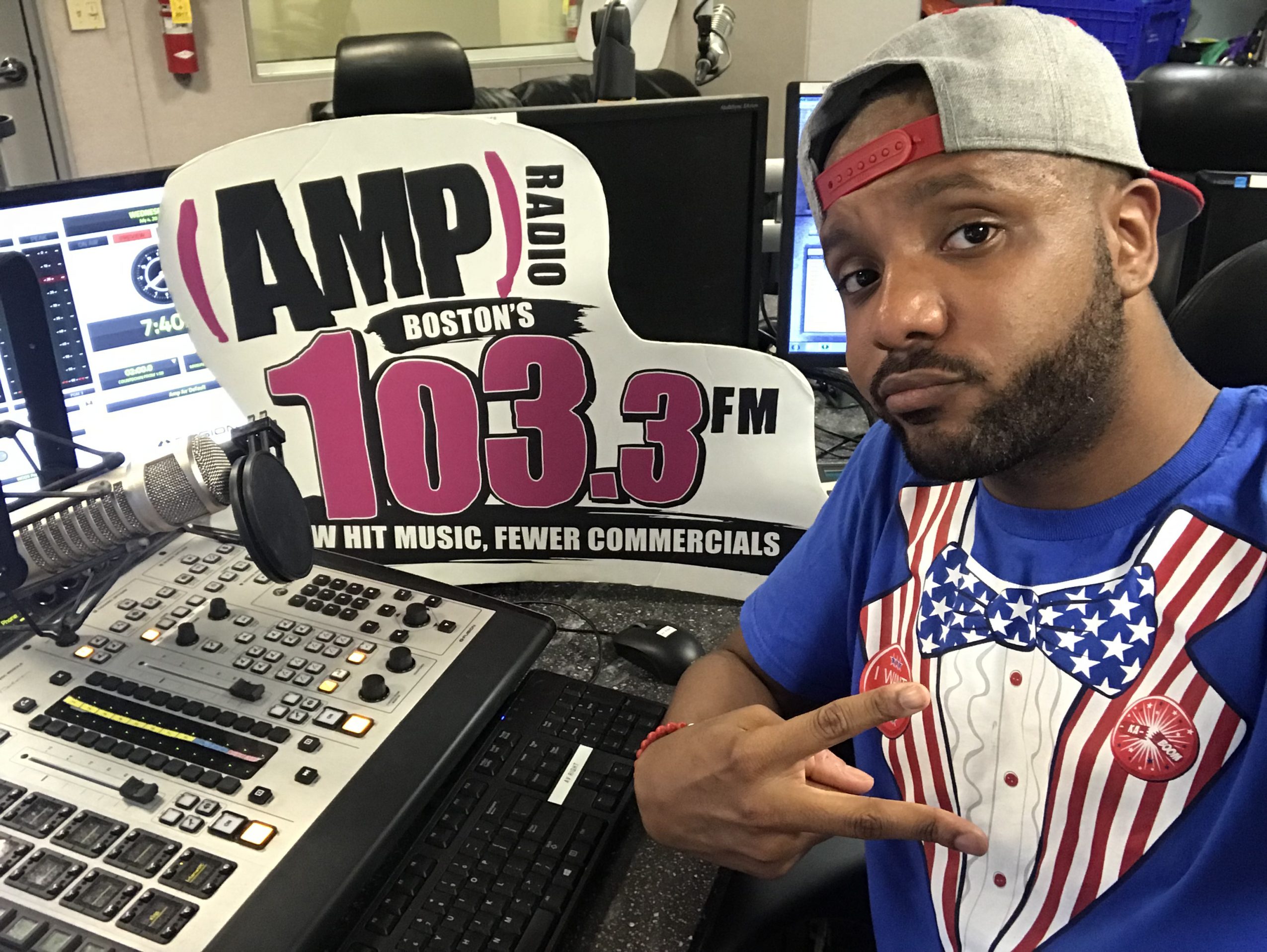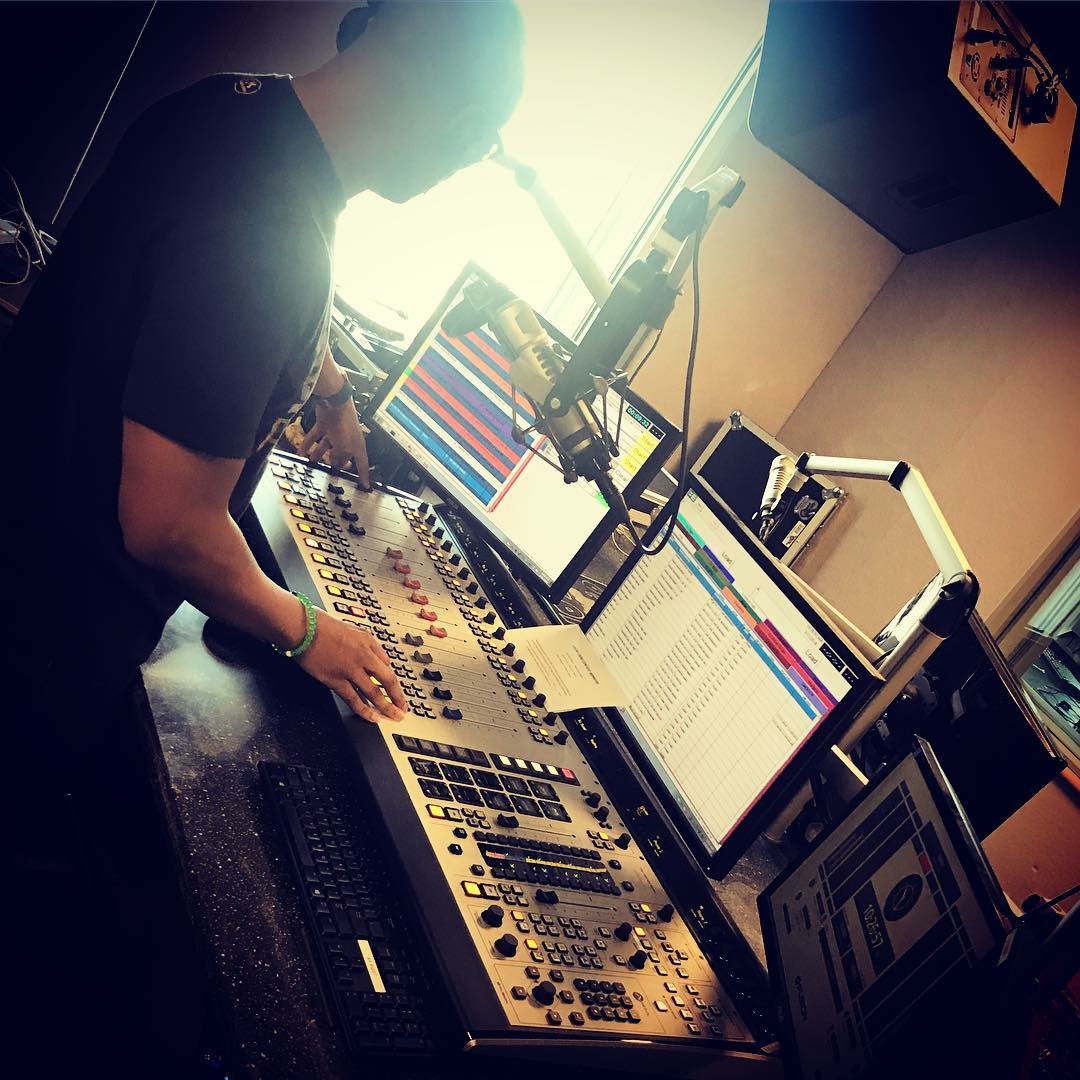 Image Credit:
Dan McCarthy, David Tith, Munish Gandevia, Candice Hayes
Getting in touch: BostonVoyager is built on recommendations from the community; it's how we uncover hidden gems, so if you know someone who deserves recognition please let us know here.