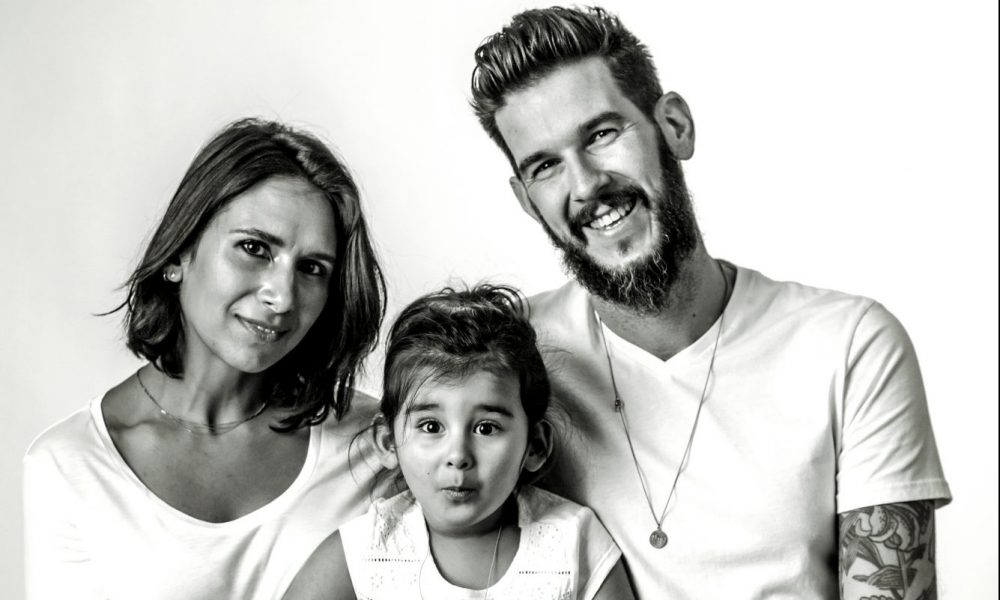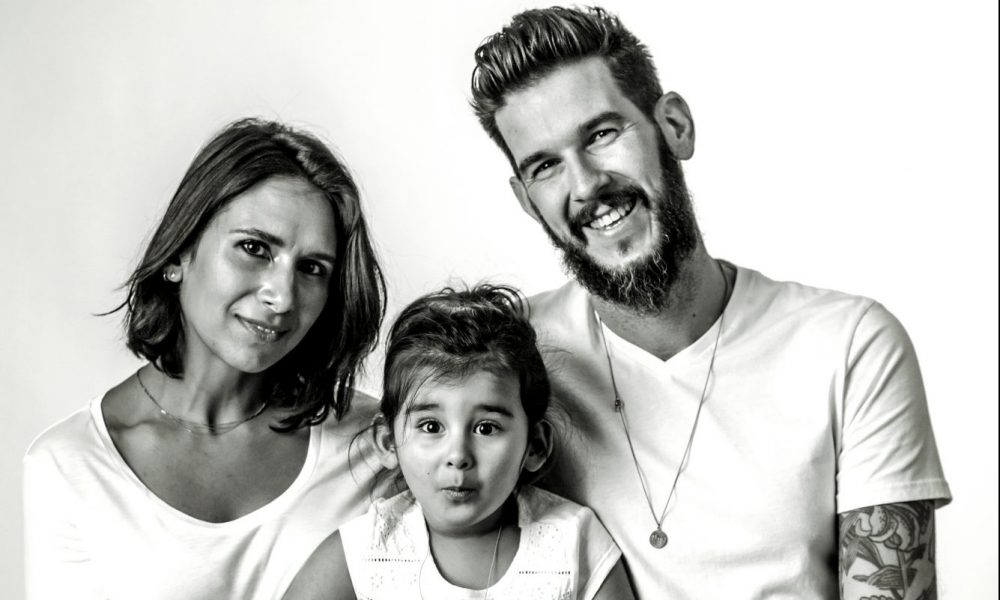 Today we'd like to introduce you to Brad Dufton.
Brad, let's start with your story. We'd love to hear how you got started and how the journey has been so far.
Following my time in college, I worked in a few different industries, all of which though had one thing in common, residential homes. After working tirelessly in high end furniture design, then as a Realtor, and finally as a Project Mgr. for an Interior Design Firm, I was ready for a major change, I wanted to see what I was made of.
The events leading up to President Barrack Obama's inauguration left me feeling overwhelmed with optimism and provided me the fuel to take my own leap of faith, for my "American Dream" of becoming my own business owner seemed so much more realistic then an average American becoming president. Color theory Boston was born that day, leaving behind the corporate structure and all of the benefits that came with it.
At this time, (2009) Boston was in its very beginning stages of its now massive growth spurt, and I could clearly see the writing on the wall. Now was the time to get in while you could still get noticed in what was sure to become a saturated home improvement market. The goal was to always become an affordable Interior Design co., but there was one issue – I didn't have a portfolio to demonstrate my designer vision or capabilities.
My solution, start off as a Fine Interior Painting and Wallpaper Hanging Co., which I had previous knowledge of and working experience in, and focus on projects where the use of unique color choices, techniques and placements could set us aside from our competition, and place us in a "Specialty" category.
Relying on all of the professional relationships I had made in my previous careers, for the first year of color theory Boston, I was constantly networking with city Real Estate Agents, and creating a guerilla marketing campaign involving post cards and e-cards, Every Sunday, with the help of the Boston Homes newspaper, I sent out post cards to every property listed as recently being sold, in the hopes of capturing these new home owners as clients. This is an action I still take to this day.
In the spring of 2009, my wife, Kendra, and I were home owners and took small steps to upgrade our modest, yet historically detailed South End condo, and used it as our canvas to convey our approach to interior design. Apartment Therapy hosts an annual design contest called "Small, Cool" and we decided to enter our 820 Sq. Ft condo into the contest. Ultimately we won for our size category. Because of the small notoriety, I was eventually lead to a few local magazine contributors who appreciated our drive and were willing to provide me with the opportunity to get color theory Boston mentioned in articles that deemed appropriate. One of which was the editor of Boston Home Magazine, and talk about receiving support, our beloved home would be showcased on an entire page in a Fall Issue. Finally, we were on the map.
Has it been a smooth road?
The first year of color theory Boston, to say the least was a constant struggle, I earned well under 30k. My goal in trying to brand our company as a specialty painting company was not taking off the way I had hoped. If it weren't for the equity in our condo, I can confidently say that there would be no color theory Boston today.
I had no idea just how many Fine Interior Painting companies actually existed in Ma. and all day long, I would see other Painting Companies vans drive by, leaving me to wonder, "where are my projects?" I was beginning to feel a bit foolish for thinking that I could break into a referral based industry and stand out amongst the competition.
Just as I had completed the updating of my resume and had a scheduled interview to return back into the real world, wouldn't you know it, a couple of large scaled painting projects had emerged, floating me with enough work, and more importantly earnings, to last a few more months.
I had "survived" the first year of business, barely. The second year I was determined to obtain a design project, other than my own home. Lucky for me, Kendra and I had friends who had careers that made great money, such as Doctors, Finance, and Bio-Tech. These friends of ours were purchasing awesome condos and lofts, but due to their work schedules, had zero time to outfit them. I saw an opportunity to finally build an Interior Design portfolio, the one item that I coveted more than anything. I was able to convince my friends to allow me to design and paint their homes, at a steep discount, and with the understanding that I would need full creative control. Some of these projects even made their way into local publications, gaining more exposure, and eventually receiving the "Best of Boston Home" award for 2010 for Interior Painters.
Three years into the business, Kendra and I, were anxious to make color theory Boston a "mom and pop" operation, and in 2012 it became just that. As a timely celebration it seems, we once again were awarded with the "Best of Boston Home", but this time for Color Consultants. At this point, the flood gates busted wide open, and since then, we have had a consistent work load that has us 4 to 6 weeks booked in advance for painting projects, and our Interior Design projects grew from furnishing a single room or two, to full scale suburban renovation projects.
So, as you know, we're impressed with color theory Boston – tell our readers more, for example what you're most proud of as a company and what sets you apart from others.
Applying our previous work experiences and practices to color theory Boston is what we feel makes our company different from our competition. As a former Realtor, I can't help but think "What will give our clients the biggest return in their real estate value?", and for Kendra, a former Merchandiser for Anthropologie and Urban Outfitters, is constantly trying to maximize every square foot with well thought out pops of color, textures, storage items, and creating a vibe, personal to each client.
Unlike most Interior Designers in our league who charge the industry standard hourly rate of $200, we charge our clients a flat rate fee, based on the square footage and details of their project. This removes the guessing game of how much the final bill from your designer will actually be. We want to be as clear and straight forward with our clients from the very first meeting.
Color theory Boston is an all-encompassing, concierge design service which assists our clients with everything from interior paint color consultations to full home renovations. We will wear as many hats for our clients throughout the process as we can with our small team of interior painters and wallpaper hangers and interior designers. We work with the same general contractors that share our customer service philosophy and standards, ensuring a seamless process for larger projects.
As city-dwellers who have lived in almost every neighborhood in Boston, we are familiar with the challenges that come with city living, particularly with a growing family. As designers, we're scouring antique stores and flea markets almost every weekend to bring our clients one of a kind vintage character that won't break the bank.
As color consultants, interior painters and wallpaper hangers, we look for innovative ways to bring color into our client's homes. Through custom curated palettes and out of the box color placement, we go beyond the expected "comfort zone" to give each home an individual personality.
Let's touch on your thoughts about our city – what do you like the most and least?
We feel completely spoiled by Boston. What brought both Kendra and I to Boston, was school, and we are college sweethearts. I attended Wentworth Institute of Technology (freshmen year 1996) and Kendra, Emerson College (freshmen year 1997). Once school was completed we had fallen in love with the city's rich history, and the feeling as if we lived in a small international city. We're also avid walkers, and the ability to walk from one end of the city to another, and feel like you could keep on going a little more, is priceless for us. We wouldn't trade that aspect for anything in the world. Boston is insanely beautiful, attractions such as the Public Garden in May is what I imagine heaven on Earth to be. The arts & culture scene is incredible here, there's no shortage of creativity and innovation. We're also foodies and love to treat ourselves to our favorite spots, and exploring new ones as well, and the restraints only seem to keep getting better and better.
Ironically enough, the thing we dislike the most about Boston is the non-stop High Rise / giant residential developments that are swallowing up neighborhood's distinct personalities and driving out long-time residents, due to astronomical costs. We very much miss walking through neighborhoods where certain exterior details were specific to that neighborhood. For us, some of our favorite memories as young adults living in Boston, are literally being demolished. We remain hopeful though once we see creative use of exterior and public spaces, being completely reimagined. As an example turning a highway underpass in the South End into a brand new park and gathering place.
Pricing:
Color Consultation Rate: 1000 Sq Ft & under $600. 1,010 to 2,000 Sq Ft $750, 2,010 Sq Ft to 3,000 $900
Contact Info:
Address: color theory Boston
10 Williams St., suite 23
Boston, Ma. 02119
Website: www.colortheoryBoston.com
Phone: 617-304-1370
Email: brad.colortheory@gmail.com
Instagram: @colortheoryBoston
Facebook: @colortheoryBoston

Image Credit:
Family portrait: Izzy Berdan
Residential Pics: Michael J Lee
Pic of Home Office with Yellow Sofa: Jared Kuzia
Getting in touch: BostonVoyager is built on recommendations from the community; it's how we uncover hidden gems, so if you know someone who deserves recognition please let us know here.