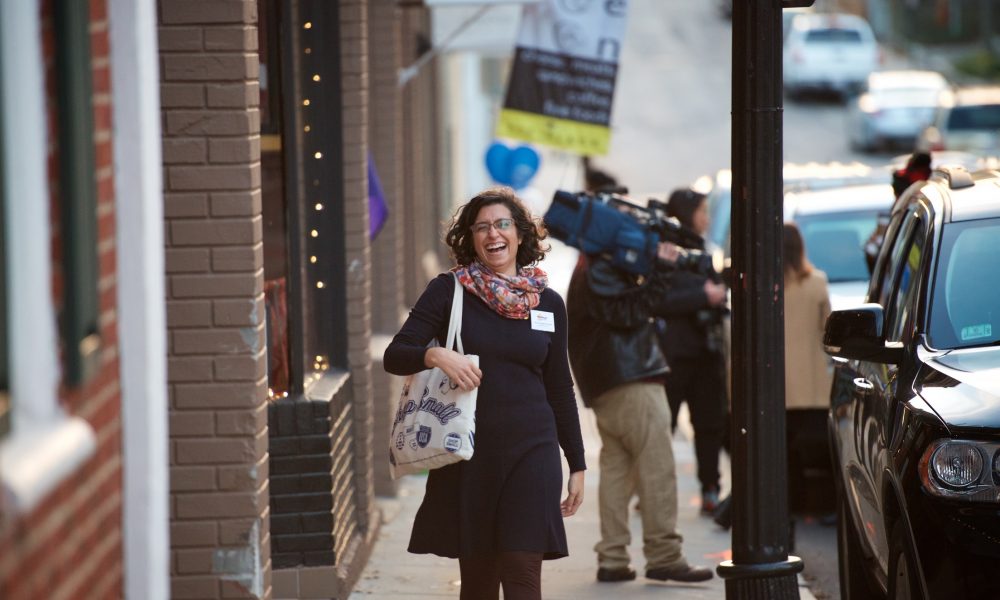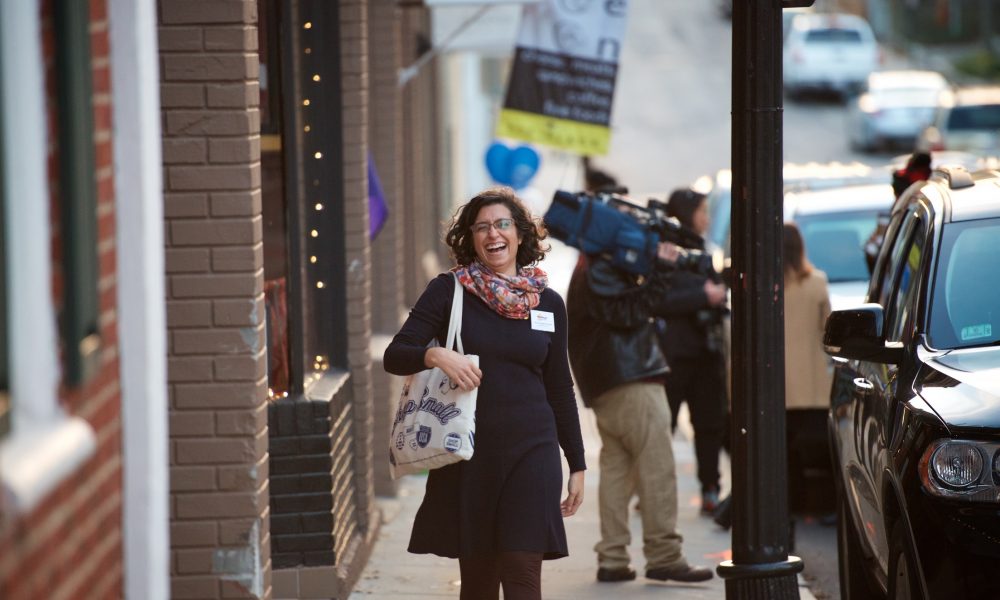 Today we'd like to introduce you to Alia Hamada Forrest.
Thanks for sharing your story with us Alia Hamada. So, let's start at the beginning and we can move on from there.
My dad was from Cairo, Egypt — from a town called, El Zaitun, which means olive in Arabic. He deserted the Egyptian Army at 18 years old, hopped on a fishing boat and lived in Greece for two years. He ended up in New York City and New Jersey in the 1970s, working his way from a dishwasher to a cook at a diner. He spoke Spanish, Arabic, Greek and English.
My mom and her family are from Brookline, MA but my dad met her in New Jersey. My mom was a waitress at the same diner where my dad was a cook.
I was born in Phoenix, Arizona as my parents had just gone on a cross-country road trip from New Jersey, seeking the Pacific Ocean. They landed in Phoenix, settled down and had me and my brother.
Both my parents worked in the food service and hospitality industry my entire life. My dad became an executive chef at a couple really good restaurants in Phoenix and became the Food Service Director at the Mayo Clinic in Scottsdale. My mom is still working as a banquet captain at a resort in Scottsdale.
Growing up, we visited Boston frequently to see my Aunt Reenie in the summers, who lived on Centre Street on the border of Jamaica Plain and West Roxbury. We would go to JP Licks and take the Orange Line everywhere. I loved Boston — I thought it was the greatest city in the world because you could walk everywhere and you didn't need a car. I wrote my 5th grade state report on Massachusetts and knew I wanted to live there. I ended up going to Emerson College for Writing, Literature and Publishing — and have never left Boston since. I have now lived here for almost 16 years.
My career path has been quite a whirlwind! At Emerson, my goal was to work as an editor in the publishing industry and also publish my own poems in small publications. I worked as an intern at Barefoot Books (a children's book publisher) in Cambridge for two years and ended up working there full-time after college for three years. In 2009, I was laid off due to the recession and budget cuts and couldn't find a job in publishing again. During this time, I was also processing the recent death of my father. He was in a car accident which led to his death — he had fallen asleep at the wheel. He was my hero who told me to always "walk like you own the place".
When I was unemployed, I started volunteering at 826 Boston and Books of Hope as a writing tutor for young people in Boston and Somerville. Volunteering saved me. I also discovered vipassana meditation and the knowledge that I feel energized when I'm around people. I missed interacting with people on a regular basis — so, I got a job at my favorite pie cafe', Petsi Pies in Cambridge, where I ended up being a prep cook and barista for two years.
What followed was:
* I served as an AmeriCorps Promise Fellow for two years at 826 Boston, which made sense for me because I was already volunteering there. I managed their volunteers and the in-school program, publishing books with students from the Mission Hill School.
* I continued my passion for service and volunteering by working at Boston Cares as their non-profit partnership program manager and then, at the Cambridge Insight Meditation Center as the volunteer and program coordinator.
* During this time, I also enrolled in a low-residency MFA in Creative Writing Program at Lesley University, where I wrote a poetry thesis on my dad's life, published poems here and there, read at poetry nights around the city. Eventually, I plan on publishing a poetry book about his/the American dream and experience as an Arab-American.
My husband and I lived in Roslindale and as soon as the Program Manager position was open at Roslindale Village Main Street, I knew it was the job for me — managing community events, working with volunteers and promoting the business district that I love? Yes!! And not only that, I'd be serving my own community. In this role, I managed committee volunteers, built meaningful relationships with business owners and other Rozzie stakeholders, managed projects like the bike corral on Cohasset Street, spearheaded the the new website project and shepherded in the very first Holiday Market on Birch Street. My favorite part of the job was connecting with others and empowering volunteers and business owners to get the good work done alongside me and the rest of RVMS.
When the opportunity of applying for the Executive Director role became a reality, I was excited to apply. Now, not only am I able to empower and connect with our talented board members and biz district but I also get to manage and work alongside an extremely talented (and very small) staff. Most of my days are meetings (some planned, some impromptu) — residents filled with ideas for the Roslindale community, elected officials inspiring policy change, neighbors advocating for safer and better streets and playgrounds, business owners who want to expand and entrepreneurs looking for a space to build their own business. I enjoy listening, connecting and supporting the incremental change and preservation of what folks hold dear in Rozzie. I learn something new every day. I usually also meet someone new everyday, too!
Please tell us about Roslindale Village Main Street.
The mission of Roslindale Village Main Street (RVMS) is to promote Roslindale Village as an appealing destination and the dynamic center of our community. As an non-profit 501(c)(3) organization, we bring together local volunteers, businesses and public agencies to strengthen the Village's economic vitality, physical appearance and unique local character.
RVMS follows the operating principles of the National Main Street Center. The Main Street Approach advocates a return to community self-reliance, local empowerment, and the rebuilding of traditional commercial districts based on their unique assets: distinctive architecture, a pedestrian-friendly environment, personal service, local ownership, and a sense of community. Harnessing the efforts of local volunteers builds long-term success by fostering community involvement and commitment to a shared vision for the neighborhood.
RVMS was established in 1985 as one of the first urban Main Street Programs in the nation, with the help of then City Councilor Thomas M. Menino and the National Trust for Historic Preservation.
Within its first three years, RVMS achieved great success in revitalizing Roslindale Village, with 33 façade changes, 43 commercial building rehabilitations, 29 net new businesses and 132 net job gains — totaling over $5 million in new investments. Roslindale Village Main Street received a National Main Streets Urban Pioneer Award in 2006 for its revitalization efforts.
Today, Roslindale Village is a thriving commercial hub, with free public wifi in Adams Park and a fabulous Farmers Market. And, there are now 20 Main Street Districts in the City of Boston. We are proud to have been the first one!
If you had to go back in time and start over, would you have done anything differently?
I would have studied abroad in college. I had the opportunity to study in the Netherlands but changed my mind at the last minute to stay in Boston. Other than that, my life's twists and turns have left me in a 2nd floor condo near the Arboretum with a husband and young daughter and a job that I adore. I am in a really perfect place in my life and I wouldn't change a thing.
And yes, I'm still writing — but I haven't made time for myself quite yet to take what's out of my notebooks and onto my screen. My last poem was written last year: https://medium.com/@alia.hamada/the-boxer-958606f94f.
Writing and sharing poems will be something I plan to do more of soon.
Contact Info:
Address: 4236A Washington Street
Website: www.roslindale.net
Phone: 857-492-4314
Email: director@roslindale.net
Instagram: @rosmainstreet
Twitter: @rosmainstreet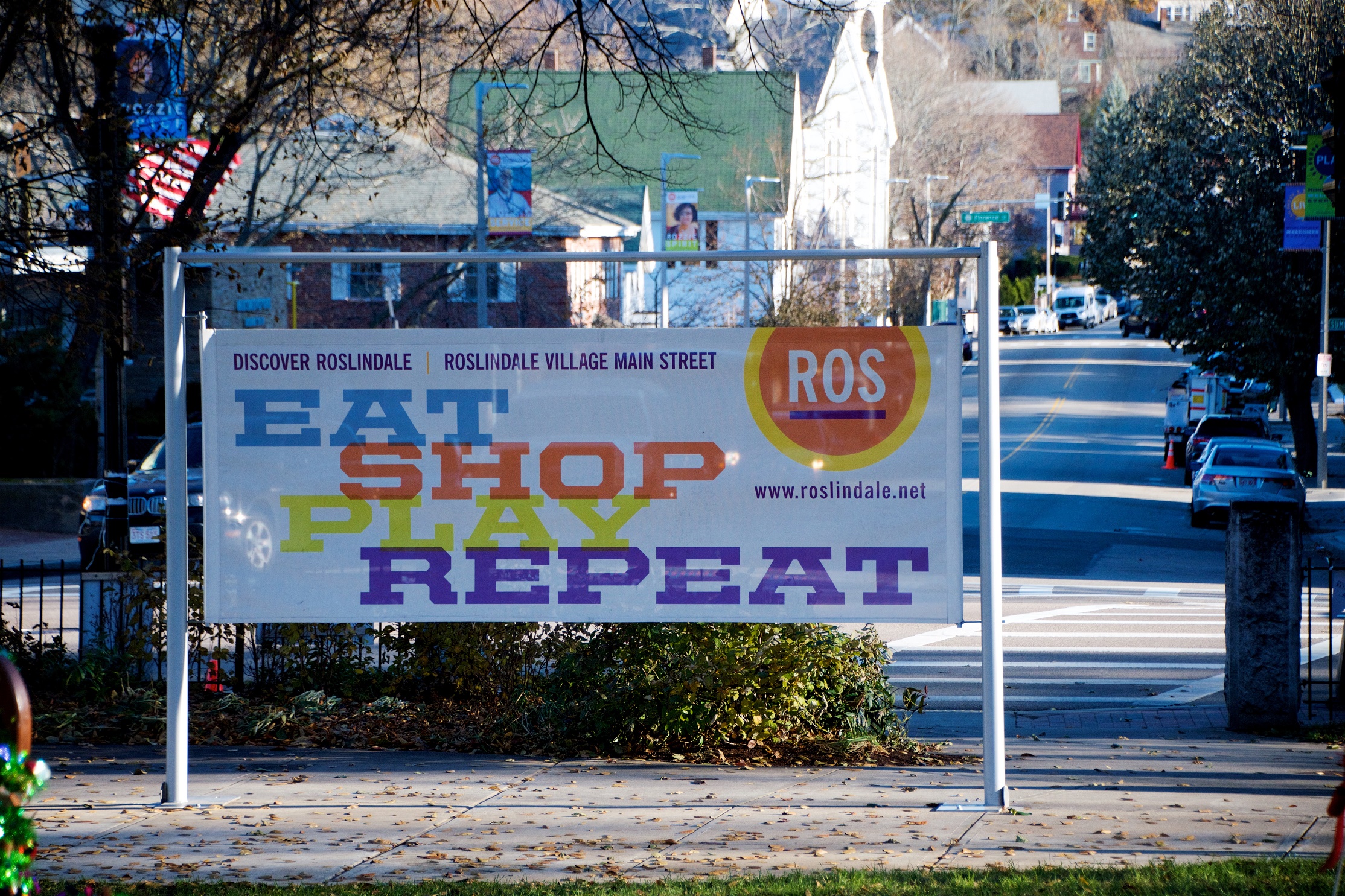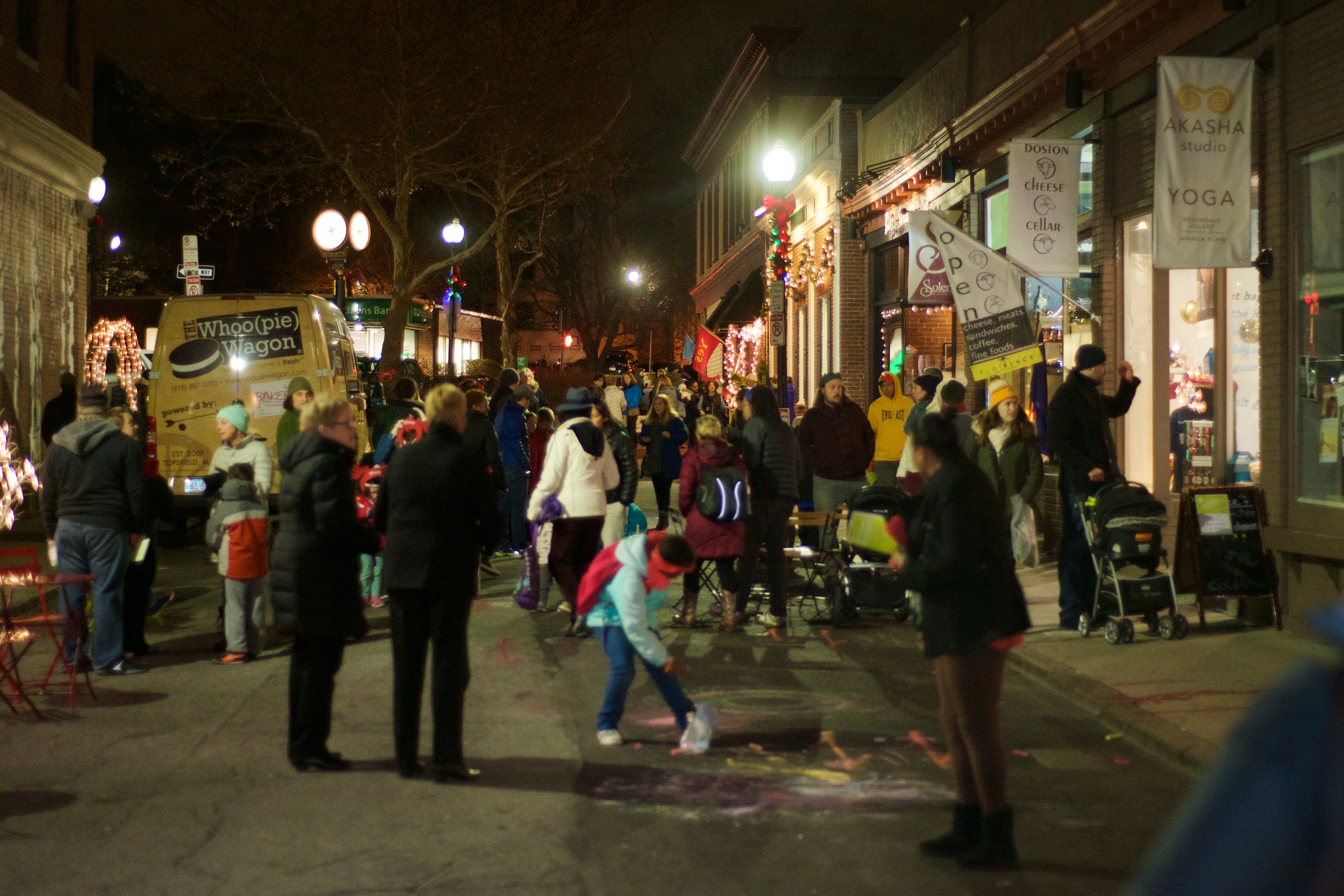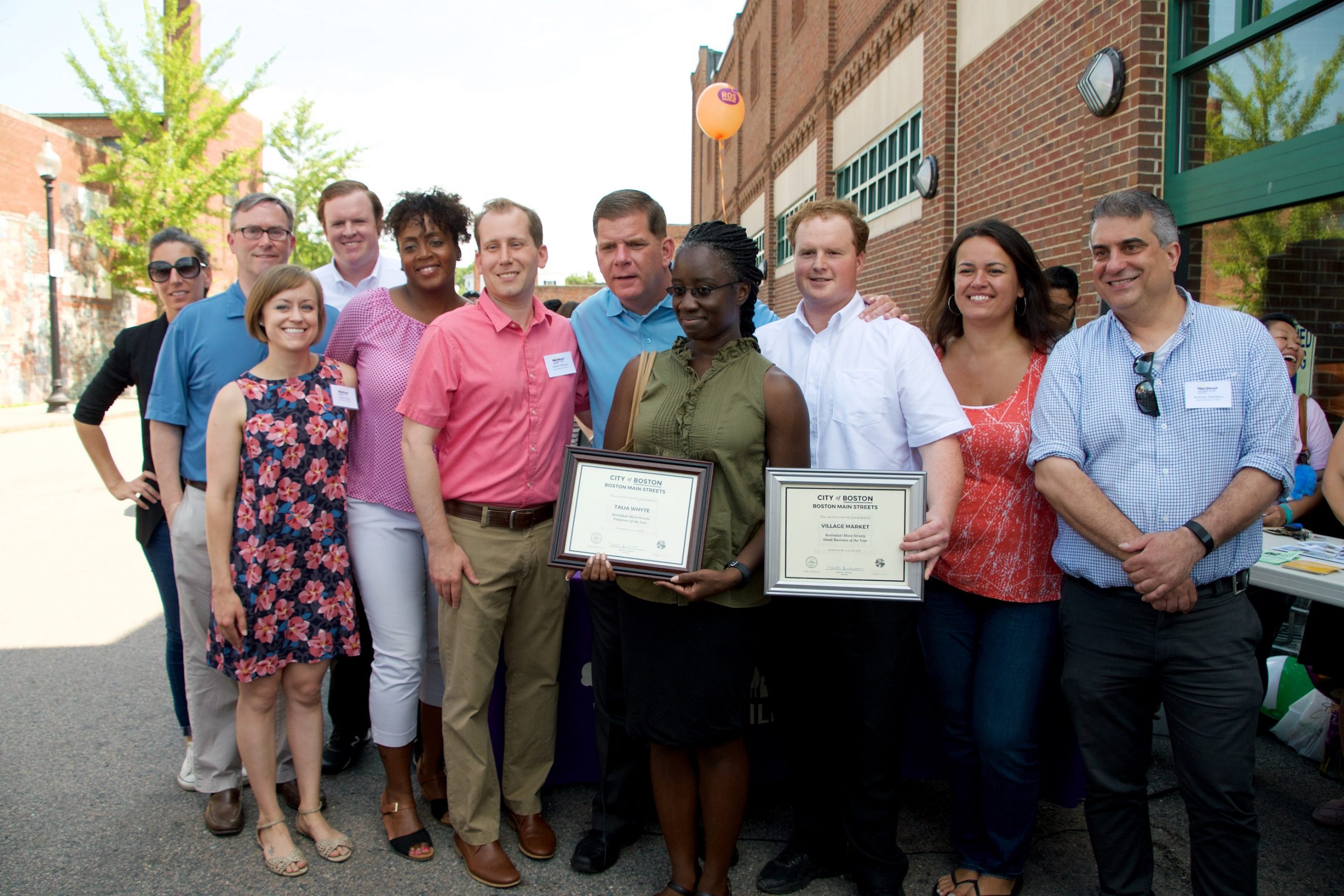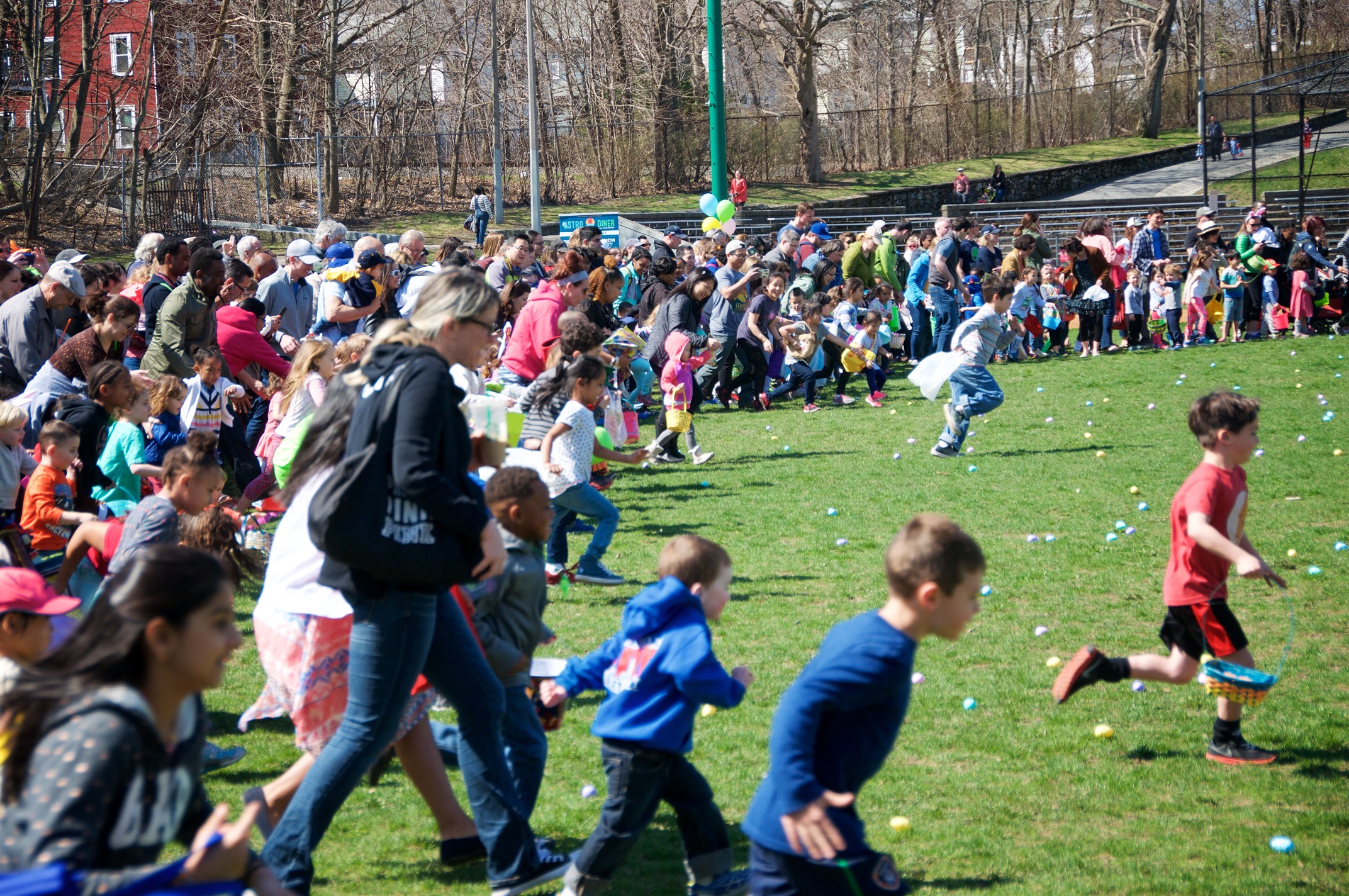 Image Credit:
Bruce Spero Photography
Getting in touch: BostonVoyager is built on recommendations from the community; it's how we uncover hidden gems, so if you know someone who deserves recognition please let us know here.