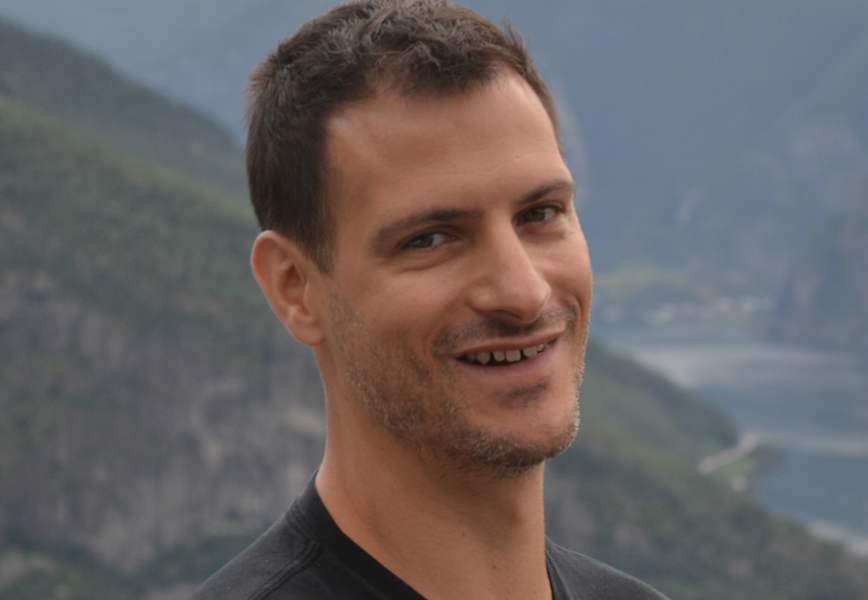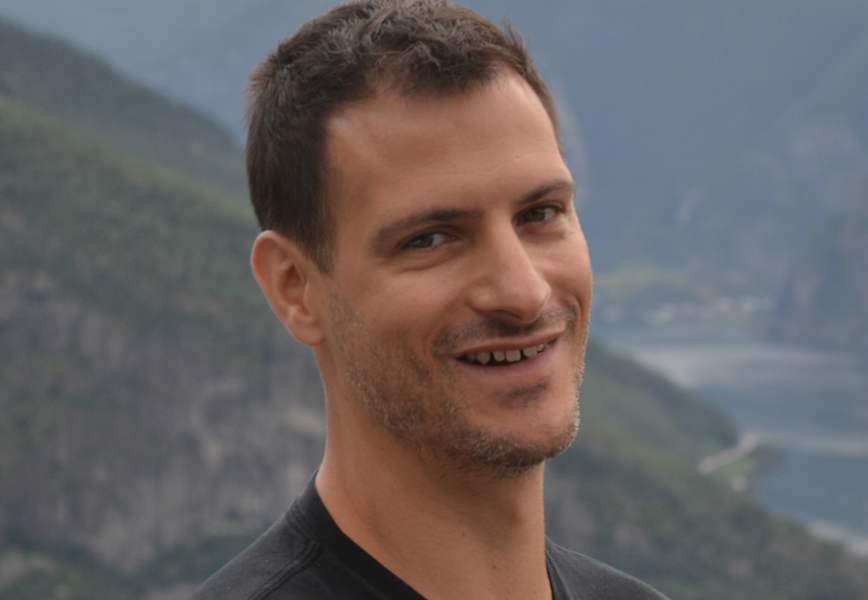 Today we'd like to introduce you to Alex Poeter.
Alex, let's start with your story. We'd love to hear how you got started and how the journey has been so far.
When I was a teenager living in Germany, my parents tried to convince me that if I followed societal expectations, as in learning a trade, getting a stable job, and raising a family, I would be happy and without worries.
However, none of the options presented to me made me feel passionate or gave me a sense of purpose. My passion was to help others to connect to their personal strengths and to help create a better world.
When I announced my plan to pursue higher education as a seemingly logical next step, some of my teachers tried to discourage me because of my average academic performance.
I decided to pursue some of my higher education goals anyway, because I wanted to prove them wrong. But I also wanted to prove that believing in myself was worth all efforts.
After getting a degree, which allowed me to pursue a university track, I again couldn't find anything that made me come alive. When I turned 18, I decided to move from a 3,500 people countryside village to a 3.5 million global city: Berlin. I tried out many jobs, including launching a business with a friend selling French crepes and waffles during outdoor markets.
Though these experiences were valuable, they didn't help me build a long-term career vision. That's when I decided to immigrate to the U.S. to pursue my passion to help people develop as strong leaders and create a better world.
While I struggled with learning a new language and parting with everything that was so familiar to me for so long, my passion kept driving my forward. I learned how to build powerful organizations that support people in creating better communities for themselves and their families.
I also met my life partner and soulmate Melissa shortly after I moved to the U.S., which gave me another incentive to stay here.
I ended up creating and co-creating several award-winning organizations, all of which I lead or co-led. Through these organizations, I was able to train many adults and youth to tap into their strengths to become powerful leaders. These organizations also helped to create incredibly powerful community improvements for the tens of thousands of individuals and families they served.
The success I achieved by applying the tools and practices I now teach was recognized when I was awarded the Do Something Brick Award (awarded as one of nine from over 400 applicants nationwide), a national award sponsored by Rolling Stone Magazine and MTV recognizing young leaders under 30 years of age.
During the 20+ years I was able to build a successful career for myself, my passion for coaching and personal development kept telling me that I hadn't arrived yet at the final version of my life purpose. I finally had to come to terms with the fact that there still was a part of me that I hadn't paid attention to enough and which had been wanting to be realized through a new career direction.
I became certified as a Life and Career Coach, and started my own business providing life and career coaching for individuals, and coaching, training and consulting services for organizations. While it has been quite scary at times to dive into this new adventure, it has also been an exhilarating experience to overcome my fears and learn so many new skills at this stage in my life.
In the end though, seeing the individuals and organizations I work with to successfully overcome the challenges they're facing on their way to achieving greatness and audacious visions is the biggest reward one could hope for. It's worth any effort and overcoming any fear or challenge, and so much more.
I feel incredibly blessed about my career experience that I get to enjoy these days. What I do gives me so much purpose, more purpose than I've ever experienced before in my life. I'm also able to experience so much joy. Every morning when I wake up, I'm so excited. I can't wait to start my workday. And I'm so grateful that I get to do work that I absolutely love.
I also get to enjoy flexible work hours and a balanced lifestyle. While I can have an impact through my work, I also have time to go jogging with our dog Sunny during the day, cook, hang out with people I care about, and do many other things that give me meaning and joy.
I have more energy than I've ever had, I enjoy better health, better relationship experiences, and I feel so much happier these days. My financial situation keeps getting better and better as well. And all this while I'm also getting to make a big impact.
I want to help as many people as I can to have the same experience: to wake up excited every morning to do work they truly love and to experience their ideal work-life balance.
Through my work as a career coach I've made it my mission now to help people who are stuck in unfulfilling jobs and careers to create a career that aligns with their life purpose, their passions, and their unique gift(s).
Overall, has it been relatively smooth? If not, what were some of the struggles along the way?
I spent years hiding my passion for personal development and coaching. I was afraid of being judged by others if I pursued this passion. And since I had a very successful career – I founded and co-founded several award-winning organizations, which I also directed and co-directed – I was afraid of putting that career on the line so that I could pursue my passion for personal development and coaching. And to be quite honest, I was also afraid of failure and afraid of what people might say if they found out that I left my former successful career.
As a result, I got completely stuck. I felt isolated because I didn't know what steps to take to get out of this dreadful situation. I also ended up not asking for any help for a long time.
I was facing a lot of self-doubts and limiting self-beliefs during that time, which felt like an anchor that kept me from moving forward and out of this awful situation.
The turning point came when I surrendered to my calling and when I stopped being in denial about what made me feel miserable and that which kept me stuck.
I created a new vision for myself, a vision that was inspiring and beautiful, a vision that was worth fighting for and a vision that made me develop the courage to stand up against my fears and self-doubts.
I also decided to not keep trying to go it alone and I got support.
I started to take action. I launched my own business, and I overcame my fears, limiting beliefs and self-sabotaging behaviors.
Please tell us about Alex Poeter Coaching & Consulting.
Career Coaching for Individuals
Through my career coaching work I help people to align their unique gifts and talents with where they're most needed in the world, complete successful career transitions, overcome internal barriers (e.g. self-limiting beliefs, self-sabotaging behaviors, self-doubts, fears, etc.), and develop effective action plans that include daily and weekly success routines. I help people live their true life purpose through their careers so that they can have a greater and more meaningful impact, more freedom, and greater work-life balance.
The key to a successful career transition is personal transformation. If we just change careers without changing ourselves, we'll likely end up reproducing the same experiences and conditions that made us want to find a better job or career in the first place. So, if we want to take our career and life to the next level, we have to grow into a new version of ourselves that matches what we want to experience. We need to change our internal programming, our environment which either supports our vision or sabotages it, and we need to change the way we show up in the world. Helping people to step into their personal power so that they can be courageous and fulfill their true potential is my specialty as a coach.
I know that a more purposeful and joyful career experience is possible for everyone. I've seen it with all the people I've worked with who have launched their own business, started their own organization, pursued a path of higher education, made significant improvements in their current careers, or found better workplaces where they could share their gifts and talents and where their gifts and talents were wanted.
Coaching, Training & Consulting for Organizations
The services I provide for organizations (mostly nonprofits) include one-on-one coaching for organizational leaders and employees, group coaching for organizational staff, professional development training, and consulting services (e.g. strategic planning, setting up effective program evaluation systems, etc.). Through my training and coaching work with organizations, I help to create healthier and more productive work environments that are based on healthy communication, high productivity, and sustainable work-life balance practices. This allows them to increase their organizational impact and become stronger leaders in their field. I also help individual employees build their professional skills, become more effective leader and to increase their professional self-confidence.
I have a 25-year background in organizational development, leadership development, and professional development of employees. I founded and led several award-winning nonprofits (I founded and led two myself and co-founded and co-led another one) prior to setting up my own coaching and consulting business.
It has been a great advantage to have such a deep level of experience in organizational development, leading organizations and understanding all aspects related to maintaining a healthy and thriving work environment, and the professional development of employees. This background has aided me greatly in my work when it comes to understanding the challenges that leaders, managers and employees are facing on a day-to-day basis.
If you had to go back in time and start over, would you have done anything differently?
When it comes to going through my own midlife career transition, I would've ask for help and support much, much sooner. Because I didn't do this, I tried many things that didn't work. As a result, I ended up becoming more and more hopeless. So, the longer I kept wandering aimlessly in the dark, the more despondent I became, which in turn ended up costing me a lot of valuable time. This also meant that I had to spend much more time and effort to rebuild and to regain positive momentum. Luckily, I eventually found a lot of great support and coaches who helped me to turn things around for the better. And the rest is history.
Contact Info:
Getting in touch: BostonVoyager is built on recommendations from the community; it's how we uncover hidden gems, so if you know someone who deserves recognition please let us know here.