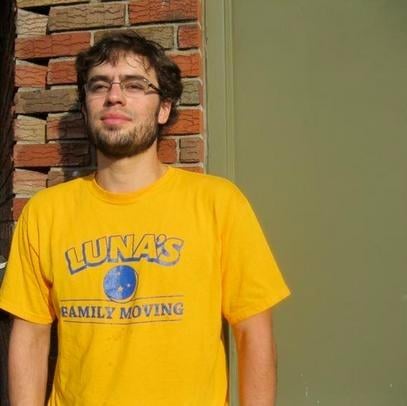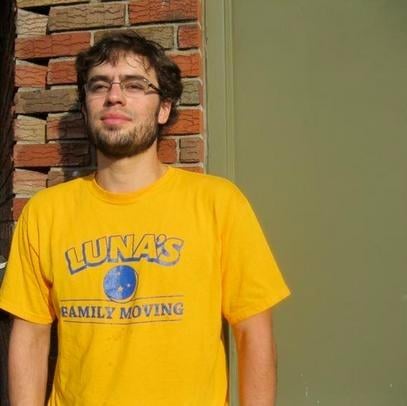 Today we'd like to introduce you to Agustin Reyes.
Agustin, can you briefly walk us through your story – how you started and how you got to where you are today.
It started with a school called The Carroll Center for the Blind located in Newton. In the year 2003 they brought my mother Maria from Uruguay to work as an Orientation and Mobility instructor for blind people. She had come to the Carroll 4 years before for an internship and they were happy with her work so decided to get her a work visa.
My family and I are from Uruguay but my father worked and still works as a professional soccer commentator in Argentina. After the economy collapsed in 2001 and Argentina had more than 5 presidents in 1 week, it was an easy decision to leave South America. However it was extremely hard for my dad to find work here since we know soccer doesn't have a big market in the U.S, and he didn't speak any English. So my mother decided to get a pick up a truck and try our luck doing little moves in the area of Newton. She saw that on craigslist a lot of people were looking for people to help them out with their moves so my father Pedro, my older brother Santiago and I started doing little moves for people. I remember that we were in the middle of soccer tryouts for Newton North high school, and when our friends from the team heard that we were doing that for work they wanted to join us so our moving crew quickly became all soccer players from Newton North. We were all immigrants that were part of ELL classes as well so it was also a great opportunity for us to improve our English by talking with customers. We all felt very fortunate to be in this country, making money, and learning the language.
As time went by, the people we helped out in the summer of 2004 started a great chain of word of mouth referrals and the phone calls and emails came flooding in for the next 5 years. In 2010 my parents decided to go back to Uruguay now that I was getting married and had a more established life and felt that after everything this country had given me I couldn't just bail. I started taking some courses at Quincy Community College without knowing anything about where I wanted to go with my life. That's when I started asking myself questions that we all ask  at some point in our life, like "What am I doing with my life?" I remember thinking, "there's no way I want to lift furniture for the rest of my life." My mom had told me that I can continue the "business" and that we had already created something good and it would be a shame to throw it all away, and I could keep all the profits from here on out. As much as my back hurt, I was excited for my new role and being in charge of the company, and I knew this would feel more rewarding to me. At the time my family and I had a little Chihuahua. My mother was very attached to her so she asked me if she could take her to Uruguay and I didn't think twice about letting her go because I knew how much it meant to my mom. The dog's name is Luna, and she actually used to come to the jobs with my dad and I and stayed in the truck until we were done so the name of the company was a no brainer.
Around this time I also decided that I wanted to follow in my mother's footsteps and become a teacher for the visually impaired because I saw what a fulfilling career it was. However, I didn't have much money saved for school, so Luna's Family Moving became responsible for my school tuition. At the end of the summer, my entire profit would go to pay school tuition, which wasn't a lot, but it was enough to pay 1 or 2 full semesters.
After 6 long years I got my bachelor's degree in early childhood education from Umass Boston, and I'm currently getting my master in Orientation and Mobility for the visually impaired at Umass Boston as well. Though at first I was planning on using the money from Luna's to fund my schooling, but now I can't see myself ever giving up the company. Being able to be a part of such a stressful time for people and knowing I can turn this around and seeing their gratitude and satisfaction in the end is very rewarding.  I'm able to organize my times to take phone calls, write emails, do moves and still have time for school and family. When I'm done with school I will be a part time teacher and still go do moves on weekends and after teaching.  I know everything is possible with organization, dedication and good people working with you.
Once I had my daughter in 2014, I realized even more so that I never want to let go of my company. I want her to see what I worked my butt off for and am so proud of and I want her to see that anything is possible if you set your mind to it.
Overall, has it been relatively smooth? If not, what were some of the struggles along the way?
Of course it was not always smooth. There's outrageous, unjust complaints, tons of paperwork, a lot of physical stress on the body, etc. I have learned that just like everything, life is a process and we need to learn that when things go wrong we need to apply what we just learned in order to not make the same mistake again and the mistakes become few and far between. And as I get older and see that I am in pretty good shape, I'm grateful that I get paid to work out!
Also, when I was left to do everything on my own, my first order of business was quickly finding reliable employees. When the summer started I decided to rent more trucks and sent one of my best (so I thought) guys to run a second truck on his own. Long story short, I quickly discovered that he was pocketing all the cash he made and when I addressed it he took off with the money and the truck and didn't answer my calls for a couple of days, but then finally found my destroyed truck and never found him or the money. Inside the truck was the leftovers from what seemed like a very wild party. I was furious, I wanted to give up Luna's and I was ready to leave the country. But then I realized that I was lucky, nobody from the people that they moved called me saying that this guys did anything wrong to their stuff or acted unprofessional. I immediately understood that these feelings proved my dedication to my company and I couldn't let it go.  So I took it as a lesson, after that I decided to only run 1 truck and 1 team only. I could only trust myself. Of course, little things go wrong from time to time, but it is very rare for me to have an unhappy customer because they always see we are putting in 100%. I am now proud to say I trust each and every employee I have, some who had worked for me for many years. I am now very selective with who I hire.
Please tell us about Lunas Family Moving.
We are a fully licensed and insured moving company that covers the entire state of Massachusetts. We offer full service for moving, which involves packing, selling packing supplies with no cost for delivery, hoisting furniture, moving things within a home/office, storage for as little or as long as customers want, etc. We also co-work with professional organizers, and interior designer.  We do not yet do out of state moves, but it is something of the future. Right now I don't have enough time between caring for my daughter and being in school to be able to always commit to out of state moves and I hate turning down customers. I do not want the truck hundreds of miles away and out of my hands because if something goes wrong I want to be able to be there physically myself. Whenever something doesn't go smoothly and I'm not there, I do everything I can to get there. This month we had a huge job that I was not present for. It turned out that an elevator broke, and they were located on the 6th floor, at the moment nobody was thinking about money, the client and my co-workers just wanted the job to be done because it was late and the client had 2 young kids which needed their cribs set up in order to avoid a horrible night. A soon as the job I was doing finished, I came and set up the cribs while my guys finished the job. Of course I could have made much more money by the clock ticking and the guys stretching out the hours, but more than anything I want happy customers, so it might have cost me a little, but in the end I had a very happy and grateful customer.  If even the smallest thing goes wrong, I involve myself and make sure to remedy the problem myself, no matter how big or small. I know how stressful moving is, which is always the first thing I'm thinking about when moving people and therefore we try to minimize this as much as possible. I'm proud to say that all of these years later and we still get the majority of our jobs through referrals. My customers are always happy and excited to refer us to family and friends.
After giving an estimate I always recommend people to go and get different quotes from other companies because they will see that we are one of the few companies that are fully licensed and insured with a 5 star reputation online, that still offers reasonable prices. The big corporations in Boston are charging rates that are incredibly overpriced. People think if you pay a higher price for movers you get better service. Which may be true in many cases, but not with us. I plan my rates out very precisely in order for me to make just enough profit. I do not believe in over charging people, even by a dollar. Luna's offers the same amount of professionalism as the big companies, but as a much lower cost. We have the same insurance and many of the same employees (many of my guys have or are currently working for the huge companies).
Another great quality of our company is the environment that my co-workers and I are able to create when we are working. We make it fun and we always try to stay positive. We all help each other and remind each other of this. Though we may all be very different people and come from different walks of life, at the end of the day we come together as a team to work towards a successful and safe move.
Do you feel like our city is a good place for businesses like yours? If someone was just starting out, would you recommend them starting out here? If not, what can our city do to improve?
Boston is the ideal city for a moving company. We are flooded with Universities/students, and people that are constantly moving. Before my wife and I bought our home, we moved 8 times in 8 years.
In fact, I think this city is a perfect place to start any business. If they started a Revolution here and succeeded, starting a business should be doable.
Most importantly, what makes this city great is the people. I see this mostly during moves by the workers that are in and out of house while we are moving the customers, whether it be the cable guy, the plumber, the painter, the carpenter, etc. We all interact with each other and work together and respect each other. I also see how neighbors welcome people when they move in. I think after the terrorist attack in 2013 the city came together even more and people started realizing that we do care about the neighbor next door. The day they were chasing the criminals in Watertown we had a move booked in Watertown and it was almost telepathically how the client and myself both had the same reaction around 530 am. I was about to give the client a call when she called me to tell me she thought it was safest for us to reschedule, she didn't want to put us at risk by being out on the street. This really touched me. I have also seen more people shopping local than rather than going for the big corporations in order to show support for the "underdogs." Small business don't depend on the big corporations, we depend on the people that make our city and our society.
Pricing:
For a 14 foot truck prices start at $80 per hour for the truck and 2 movers.
For a 20 foot truck prices starts at $110 per hour for the truck and 3 movers.
For a 26 foot truck prices start at $140 per hour for the truck and 4 movers
Any extra mover is $30
Contact Info:
Address: 37 River st Waltham/
We were at 128 Bridge st in Newton
Website: https://www.lunasfamilymoving.com/
Phone: 8578914515/(617) 952-1090
Email: lunasfamilymoving@gmail.com
Image Credit:
Independence for walk , Lunas Family Moving helping at the event at the Carroll Center for the Blind on May 21st.
Antony and Carlos hoisting a sofa with Agustin.
Carlos , Agustin and Cedric in front of Lunas truck.
Getting in touch: BostonVoyager is built on recommendations from the community; it's how we uncover hidden gems, so if you know someone who deserves recognition please let us know here.