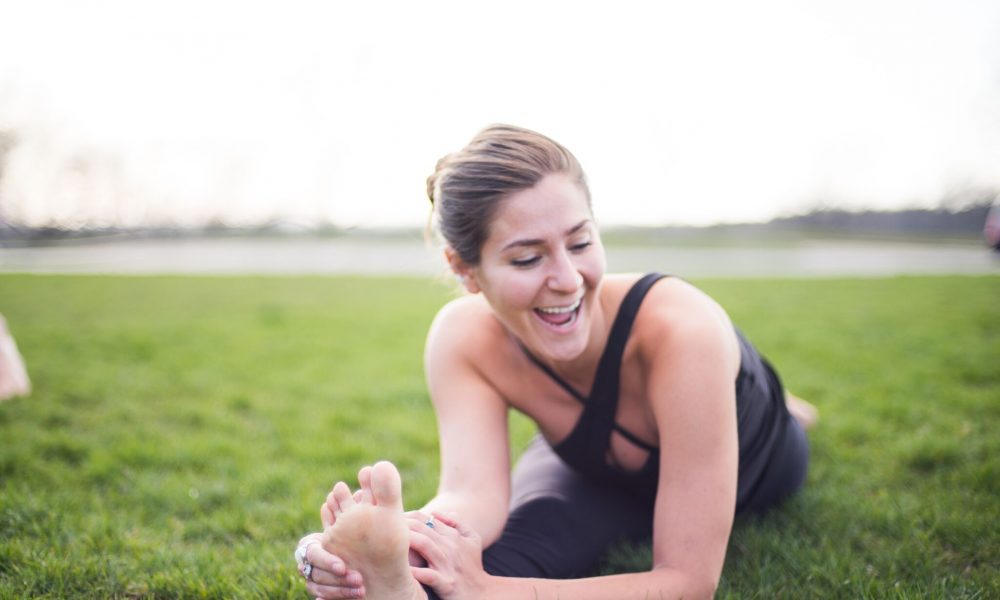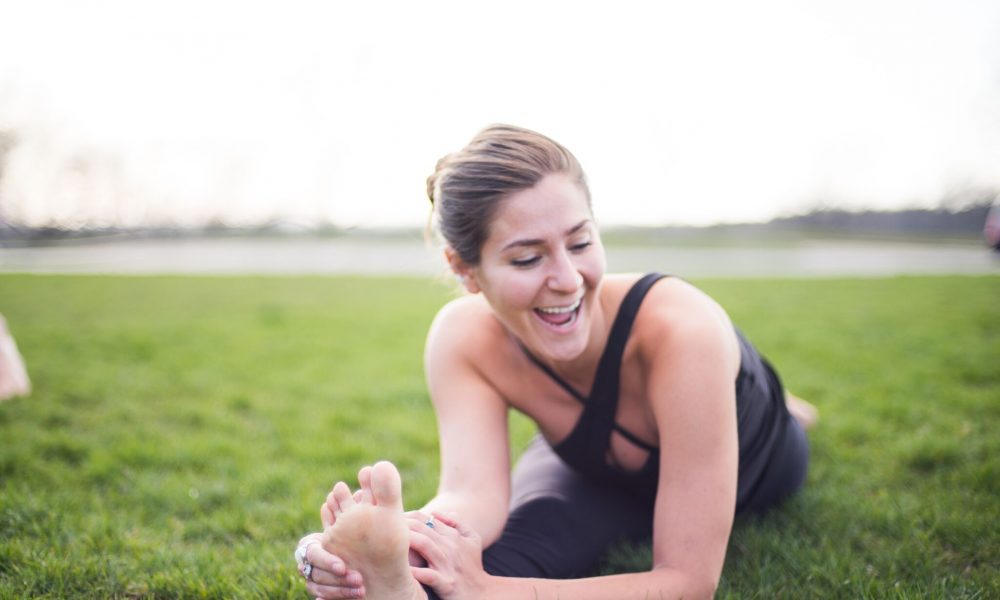 Today we'd like to introduce you to Laura Ahrens.
So, before we jump into specific questions about the business, why don't you give us some details about you and your story.
I took my first yoga class rather reluctantly, but afterwards, I felt a devotion to it that never faded. I've always been spiritually inclined, but intense anxiety and life events that stacked up came to a critical mass in college years and I think of myself as having been separated from the truth of who I was, in some regard, and closer to it than ever, in others. Yoga became like a lighthouse, guiding me back to the shore of myself. It has become my life.
I've taken two 200-hour trainings, one in New York which was traditional hatha raja with a Jivamukti influence,  and one with Ana Forrest, and went on to study with her in advanced training. I've taken several trainings in the direction of yoga and brain science, trauma, and social justice, and in that vein completed my 500 hour training with Sarahjoy Marsh. I'm also studying Ayurveda with Dr. Claudia Welsh and Dr. Robert Svoboda.
I'm the owner and founder of The New School of Yogic Arts, which currently offers two 200-hour teacher trainings in two different formats, five-month weekend format and a summer intensive month-long. We're in residence and collaboration with Coolidge Yoga at their Brookline location. I also teach seven classes weekly across Coolidge Yoga's two locations. I lead several workshops and retreats a year, both domestically and internationally.
Overall, has it been relatively smooth? If not, what were some of the struggles along the way?
In some ways, the road has been anything but smooth. I think that's what happens in spiritual practice, we are laid bare. That's been my experience in teaching, in practice, in training others and being trained. It can be challenging to see myself so starkly. It is also a threshold to evolution, and I'm humbled every time I can jump over a former hurdle through the transformational nature of the practice.
I've met intense criticism from others, have navigated teaching and practice around Ulcerative Colitis (an autoimmune disease affecting my intestines and causing them to bleed), traveled back and forth to New York during brink-like times when my dad had spinal and brain surgeries related to Parkinson's. When I first moved to Boston, I worried I would never live the life I imagined for myself on the shoestring budget that my teaching afforded me. I feel very lucky that my work now supports me.
My teacher described that caterpillars, once transformed but still in the cocoon, have to push their wings out a few times against the cocoon walls. If that process is interrupted, they die. I've found the resistance to be life-changing but intensely uncomfortable at times.
In some ways, the path has been a smooth as silk, mainly because of a community I'm immensely grateful for. My friends and family have been my lifeblood, my partner is an earth angel, and my teachers have been havens for me. I have colleagues and collaborators that I'm lucky enough to call my friends. The practice is a refuge, my teachers are a sheltering tree, and I know I have thousands of years of wisdom to lean against in the practice and I'm never on my own. The community that I have in  Boston and New York, where I was born and raised and started my teaching practice, is steadfast and true. I don't know what I did in my past lives to deserve them, but I don't take the privilege lightly.
My advice for other womxn who are starting their journey is to stay the course. It may seem stormy, but waves make surfers who they are. It may seem uncomfortable, insurmountable, insufferable to be in the space you're in, but it's part of the path. Look to a teacher or mentor you can trust, or seek solace in the texts and the practice to help guide you.
Please tell us about Laura Ahrens Yoga & The New School of Yogic Arts.
I strive to live the practice of yoga and teach others to do the same. I think it's imperative for the fundamental truths of yoga to bring clarity of sight and thought beyond conditioning. I seek that in myself and wish for that for my students. Perpetuating the philosophy of yoga is of utmost importance to me, and that's a priority while I'm teaching.
I'm excited about a practice that allows our evolution, where our self-study is set against the backdrop of the larger truths of yoga so we can see beyond ourselves. Yoga is a platform for social justice and activism, especially as it becomes more accessible, adaptive, and inclusive. I want to be a teacher who is known for yoga that is big enough to hold all the truths of being human.
The aim of my offerings it to create an opportunity for practice and community, with a strong emphasis on the philosophy of yoga and how to live it in the world. One student described my class as "the most physically rigorous philosophy class I've ever taken."
I didn't create The New School of Yogic Arts because I thought that there was some shortage of 200-hour teaching programs or new teachers in the yoga industry. I see that we are at some sort of an impasse in the Western yoga-sphere. I want to be a good steward of yoga going forward, to truly live the practice and to teach others to do the same. In the Western world, we have commoditized yoga and cross-pollinated its philosophy with some of the more detrimental Western capitalistic values. I started NSYA to be an intersection of innovation and tradition. We invite scientific advancement, which can appropriately update how we're practicing and offer ways to be more inclusive in our offerings to reach and create safety for folx who otherwise would not feel included in class for myriad reasons. We also deeply respect and revere the truth in tradition, with no need to dilute the original material or delete what challenges us and our ideas about reality.
My classes and other offerings are inclusive of all, regardless of ability, sexual orientation, gender, race, and size. I provide a substantial amount of scholarship on a need-basis for training and offer flexible payment plans for other events.
Often it feels as if the media, by and large, is only focused on the obstacles faced by women, but we feel it's important to also look for the opportunities. In your view, are there opportunities that you see that women are particularly well positioned for?
I think there are myriad opportunities for womxn in teaching yoga. It's said statistically that most practitioners and teachers are womxn. However, many of the womxn who are most visible are white, cis-gender womxn. I think opportunities for more womxn, not just those of a particular race, gender expression, sexual orientation, body type, would make for a more inclusive yoga-sphere. Aware that I'm a white, cis-gender womxn, I think it's important to responsibly steward the moniker of teacher and be sure that we are creating inclusive spaces where other voices can be heard. There is an opportunity and a need for honest conversations around privilege and inclusion in yoga.
Because of how many are turning to yoga, there is an opportunity for womxn to become leaders in their communities in teaching yoga, owning studios, training others, teaching in non-traditional settings. So many find relief in mind and body in their practice, so many find a spiritual connection in their practice, so many feel a place of acceptance in their place of practice. There is an opportunity for womxn to hold the space for healing in a responsible and compassionate way as a service to humanity, and to stand for the tenets of the practice as an example to those who seek to do the same.
In this era of information, I think there is also an opportunity for womxn in yoga to take advantage of the wealth of knowledge available and really, deeply study. Have a teacher. Teachers without teachers are terrifying. Take the time to go past the initial 200 hours suggested in beginning your training and go deeper in what you offer.
Contact Info: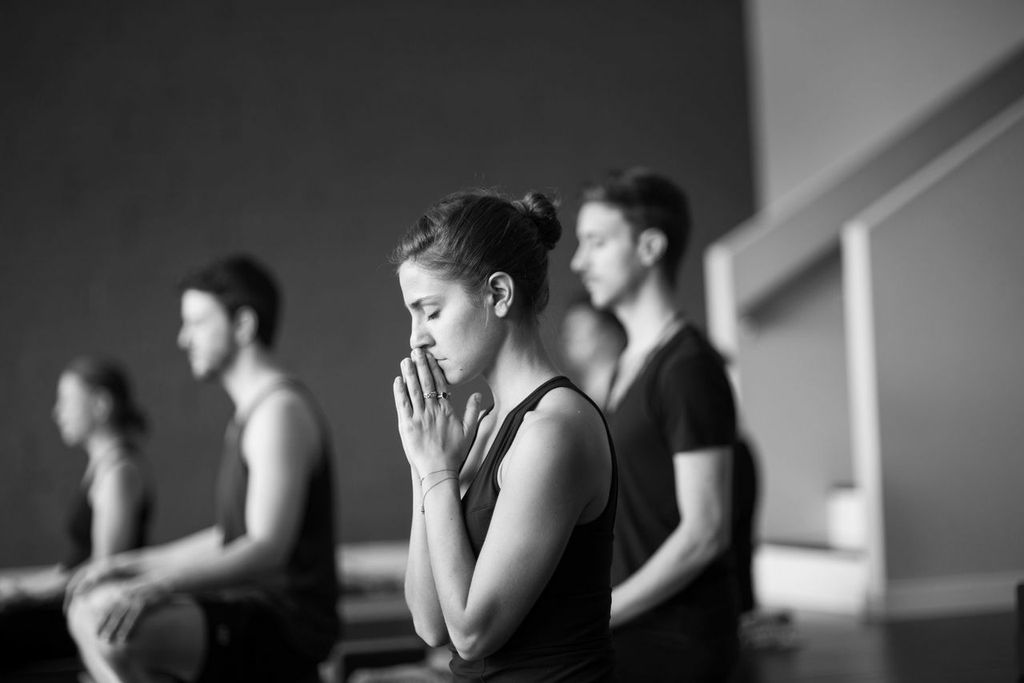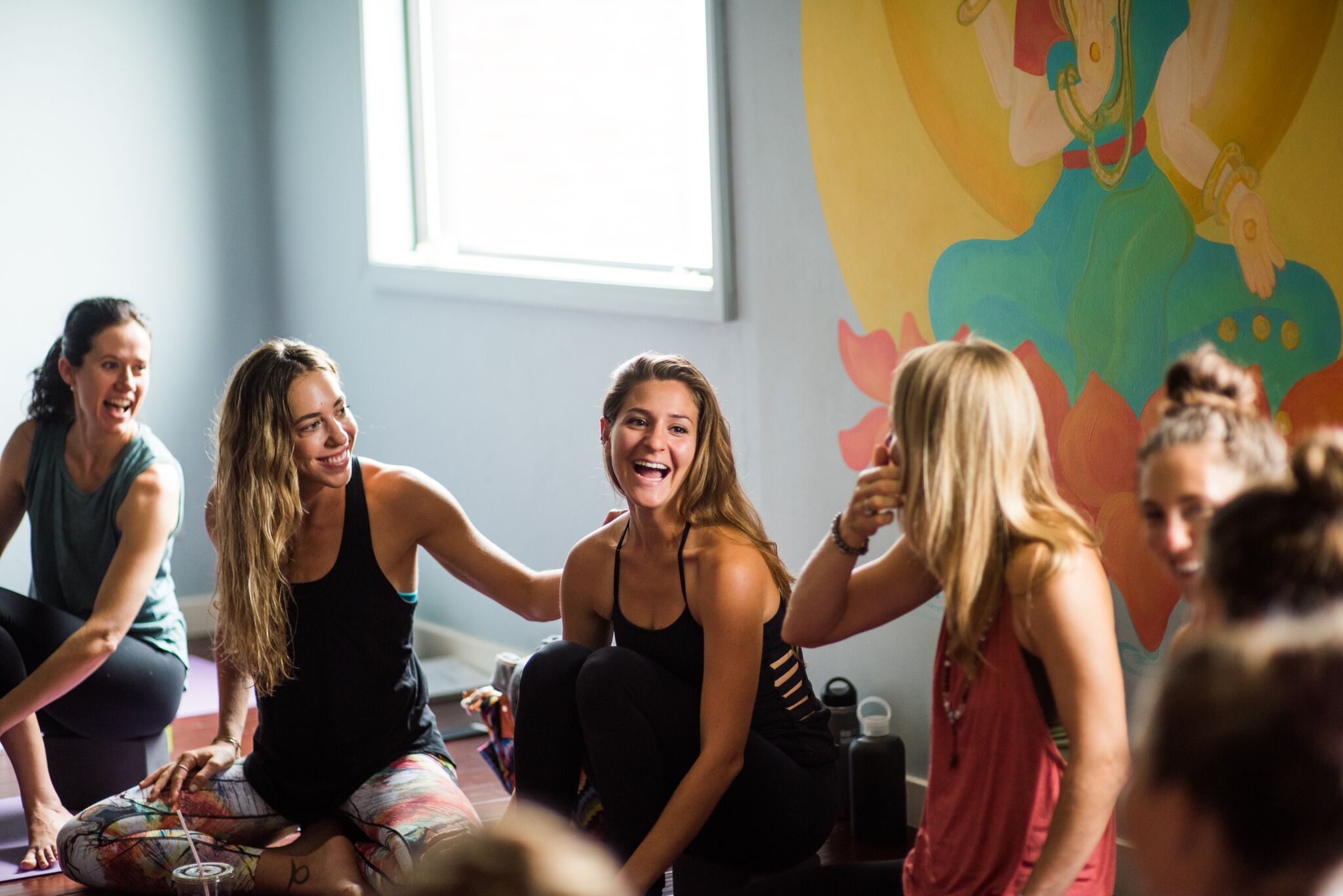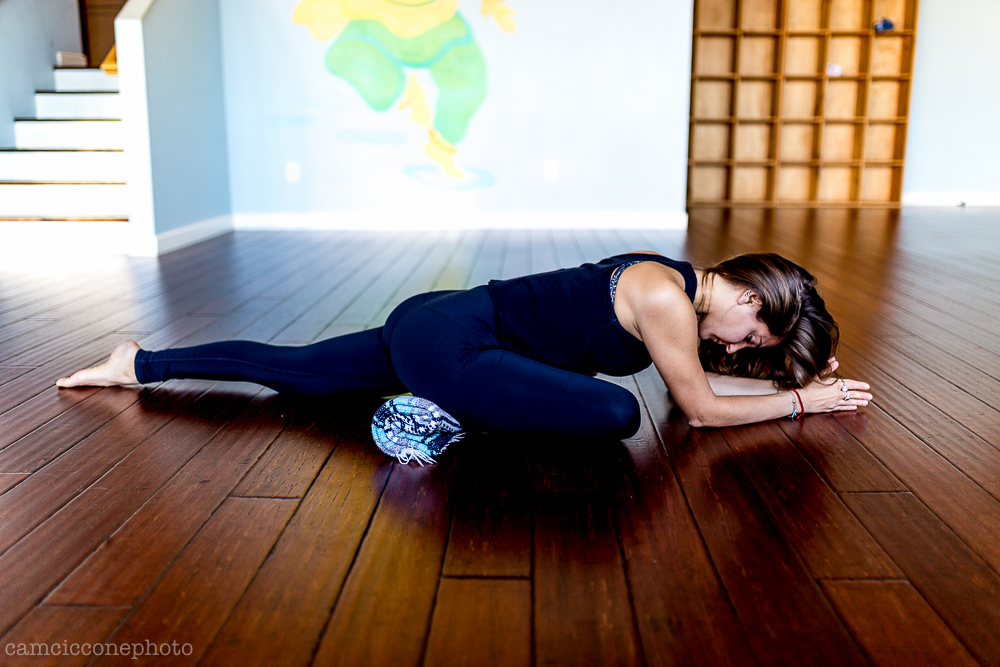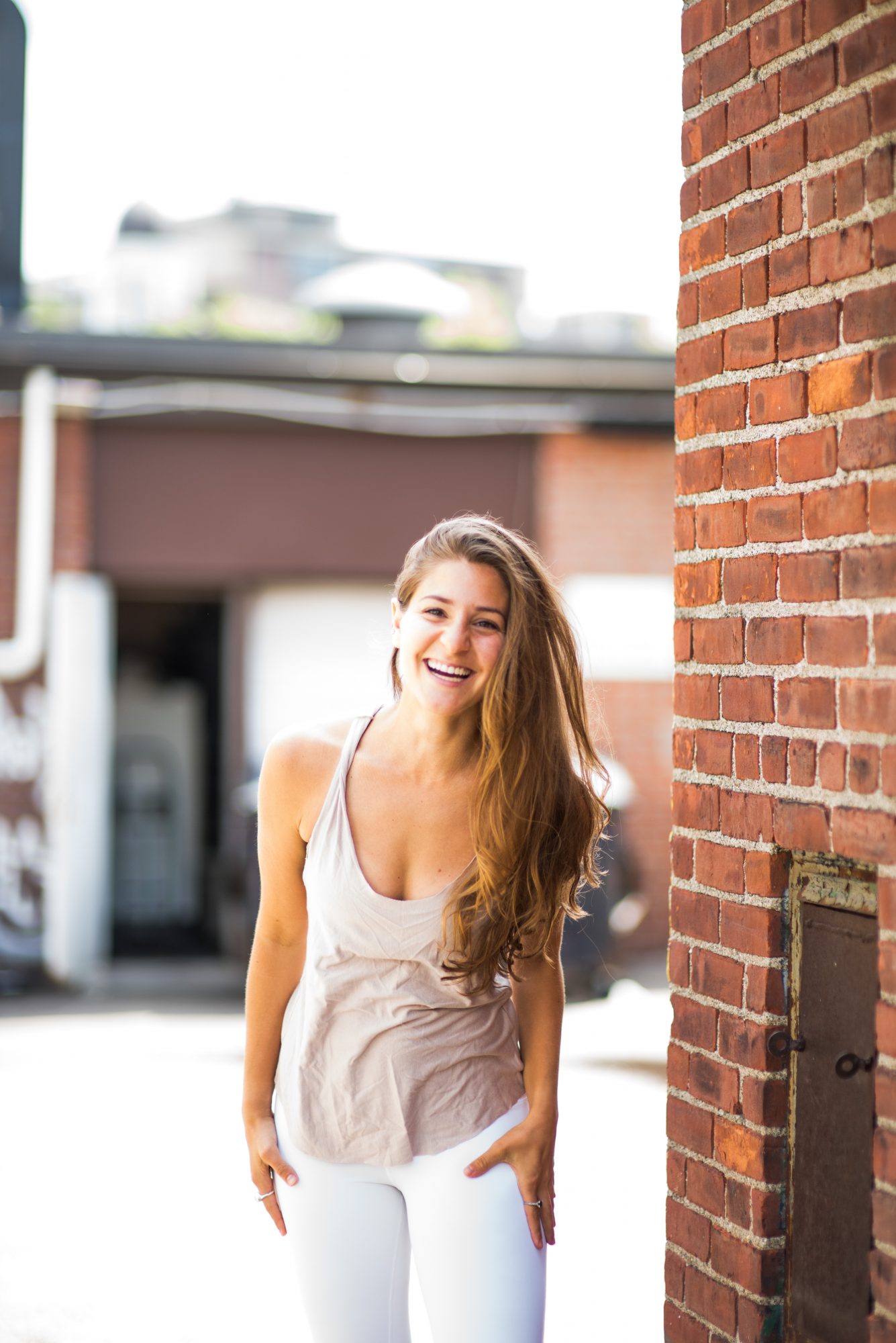 Image Credit:
Kaitlyn Ferris Photography (almost all photos), Cam Ciccone Photo (the photo of the pigeon pose)
Getting in touch: BostonVoyager is built on recommendations from the community; it's how we uncover hidden gems, so if you know someone who deserves recognition please let us know here.