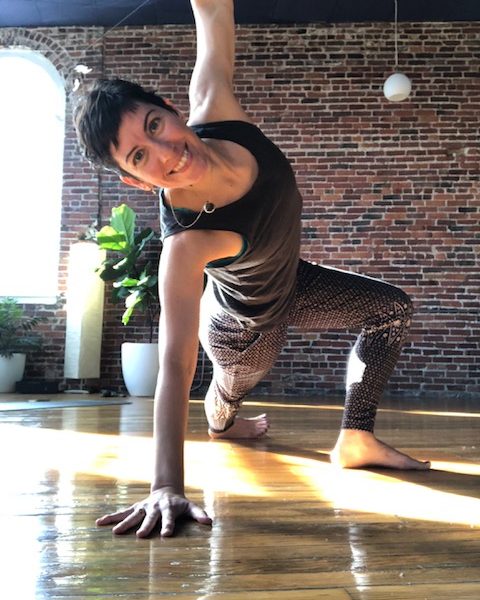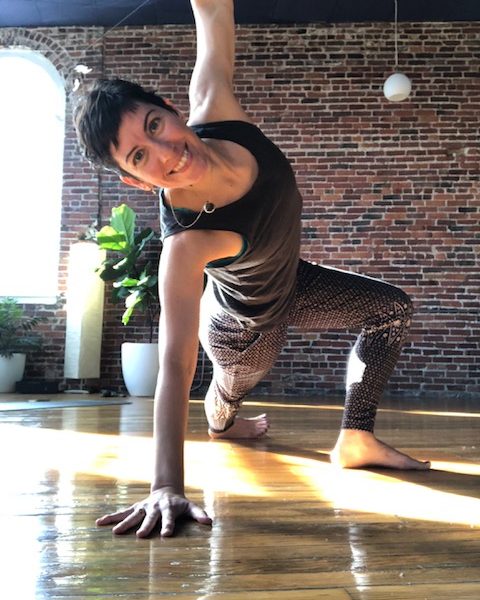 Today we'd like to introduce you to Jenn Pici Falk.
Thanks for sharing your story with us Jenn. So, let's start at the beginning and we can move on from there.
I first became aware of yoga through a Rodney Yee VHS tape when I was in high school. I had played sports my whole life, and at the time was a high school athlete. Something about that video really sparked a curiosity in me about the body-mind connection and using movement as a tool to calm ourselves. I was (and still can be) an anxious, introverted person. Then, I went to Southern California for college and was on the Cross Country team. It took a lot out of me, as far as handling expectations of becoming an adult and dealing with stress both on the body, and on my heart. So, one year, I signed up for yoga as an elective at my university. That was all it took to get hooked. I noticed it helping me with my running and race prep, and it helped my overall emotional state. I started practicing regularly then, and so fast forward a couple years after I graduated… I was living back in PA with my parents and going to the yoga studio four-five times a week while working retail and figuring out my life.
Then, I got in a car accident that totaled my car and sparked a realization in me that I wanted to do teacher training and embark on a new path. I wasn't sure if I would teach or not, but I needed to see what the training would unveil in me.
After about a year of weekend training, I moved to Cambridge, MA and started offering free classes where I could… eventually getting a job to teach at Karma Yoga Studio. It was there that I was given the freedom and support to share my practice in my own ways. I stayed there (and bopped around to teach at various other studios in Somerville-Cambridge) for over six years. I worked a few other jobs on the side to make ends meet. It was a hustle but also so fulfilling and joyful. I learned so much during that time in my twenties. Yoga was just starting its big boom, and it was interesting to be growing along with it.
Eventually, I met my now-husband, and after we fell for one another, I decided to take some time to travel and figure out what I wanted next. That was a family. So after I had my first child, I slowed down my teaching schedule and really fell in love with yin yoga and a slower pace as well. As someone with an already anxious nervous system… becoming a mother meant having to be even more mindful of how I was handling stress and all the yang energies of our society.
The Moon has always been my main guide for practice, and so when I was pregnant with my 2nd child… and studying with one of my teachers… I realized that I wanted to create something to share my lunar tendencies and process of practicing. This was how Lunar Love Flow came to be. I began piecing the ideas for the book together and we shot images while on retreat in Iceland in 2015. It took me four years to bring it all to fruition.
Now, I have been a yoga teacher for 13 years in the Somerville/Cambridge area, I have my own family, a book, and my passion is taking people with me on retreat trips to explore our hearts and connect.
I feel the next wave stirring in my creativity. My movement practice continues to evolve, and that has been quite an interesting experiment in this current yoga culture climate too.
I plan to take more breaks from teaching regular classes in the future, so that I can keep discovering, searching, sharing what feels honest, and staying a student of this life. To me, yoga practice is all of life. It is in my partnering, mothering, friendships, my daily rituals, how I react, how I learn and make mistakes, AND how I move my physical body.
I look forward to continuing to share and transition.
We're always bombarded by how great it is to pursue your passion, etc. – but we've spoken with enough people to know that it's not always easy. Overall, would you say things have been easy for you?
There are always struggles. Before I had babies, I didn't quite understand the importance of struggles like I do now.
What I tell all of my prenatal and postnatal students when working with them, is that every mama has something they are struggling with. If it seems like they have it all together, well, there is definitely one area or thing that is not what they expected.
Looking back, I wish I had realized this as a young woman too. We put so much pressure on ourselves to succeed according to society's standards, our loved ones' standards, and then the ones on ourselves.
When I was just starting my yoga journey, there was no Instagram. So, for the young women just starting out now… know that what you see online from other people who are doing what you want to be doing, it is not usually the most authentic representation. So much of it is branded hype and part of our capitalistic culture. Not all of that is negative, but I just mean that it doesn't always serve the purposes for heart-centered, honest living. It is a filtered lens. It helps to always remain curious and keep asking questions. The whys are so important. When you lose your why, then that is something to listen to on your journey.
My advice is to keep looking for friends, teachers, communities where all different opinions, people from various backgrounds, and an open heart are valued. That will help you keep your heart in the right place and let go of the comparison syndrome.
Oh, and don't take on too much (teaching 10+ classes a week), unless you are supported in other ways. It will eventually lead to burn out and it is important to maintain your own rituals and practices while in the role of teacher. I definitely learned that one.
Please tell us more about your work, what you are currently focused on and most proud of.
My work is most often about helping others move out of their heads and into their hearts! Most every class I teach, whether it is a yoga/movement class, a women's meditation/ritual circle, a kids yoga class, or a lunar cycling class… it has that at the base. I am passionate about teaching what we all are working on in this culture: turning off all the noise and listening to our intuitions and hearts more.
I specialize in Moon-centered practices. I teach my movement classes in alignment with the current season, lunar phase, and astrology. From that template, I aim to intuit what the room needs as far as movement. Sometimes, it is old-school yoga shapes, and often times it requires a combo of different movements from various modalities in order to work through some stuff.
I most love teaching near the New Moon phase of the cycle, because I love watching people allowing themselves to rest. We are a stressed-out society and so I guess I am most proud of the times I can get people to recognize where things are or aren't working and how they can honor their bodies and emotions more.
I also love teaching women during pregnancy and then offering support to women in the postpartum times. It is such an important process to go through and one that most women could use a little extra support in.
What I am always aiming for, too, is to stay away from boxing myself in. This is why I haven't branded myself, necessarily. I love to teach in a variety of ways and to share practice in a variety of ways. It is not always about the physical practice. It is an infusion of styles and lessons from nature.
Often it feels as if the media, by and large, is only focused on the obstacles faced by women, but we feel it's important to also look for the opportunities. In your view, are there opportunities that you see that women are particularly well positioned for?
Yes!
It feels like more and more women are finding their confidence in what they know and then doing it!
Whether starting your own business, or running for office, or going back to school, or taking more risks… these are things that I have seen come forth for many of my women friends, and in myself.
The opportunities now for women to leave relationships or jobs that are no longer working, to trust their feelings… that is a big part of it.
I think a lot of my generation and the older generations are in the midst of this evolution of trusting ourselves. It was not what we were told to do through media or culture as women, but we are figuring it out and so that is heartening to the younger generations and has us in better positions to make decisions that we want to make rather than what we feel pressured to.
The opportunities are here now for us to move forward in ways that are less gendered altogether, and to help one another find the opportunities that suit us for our individual gifts rather than how we look.
Contact Info: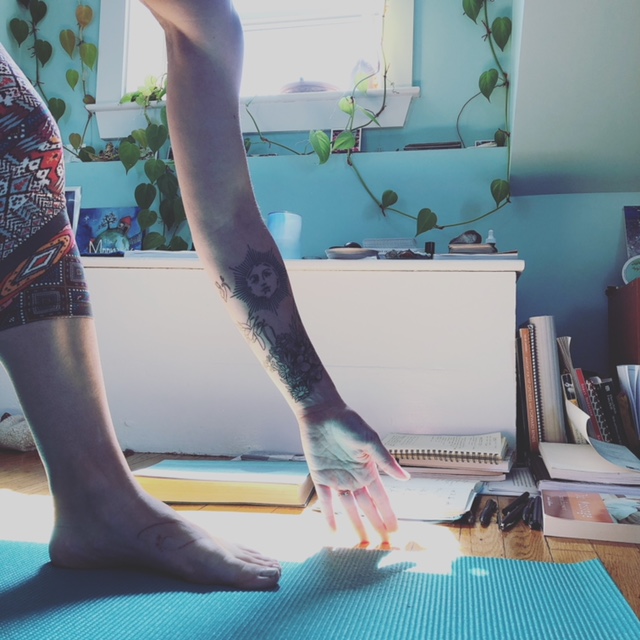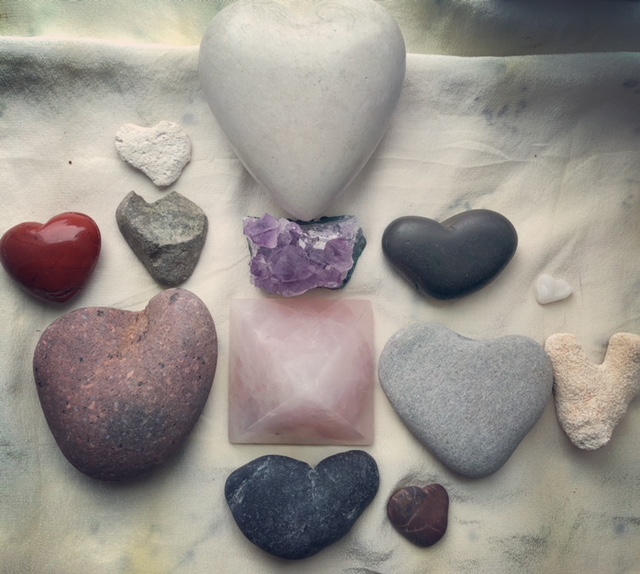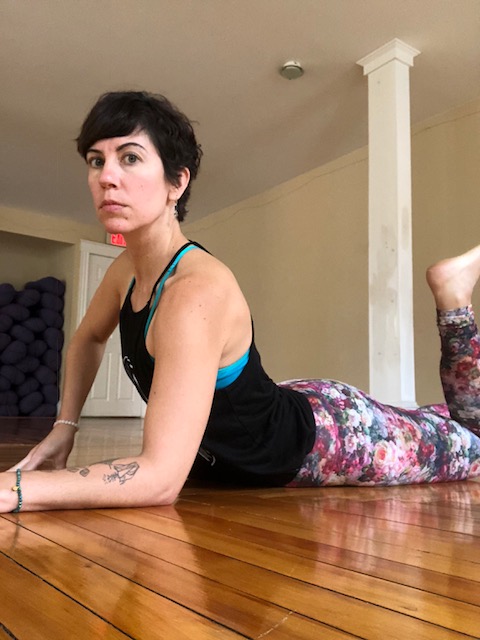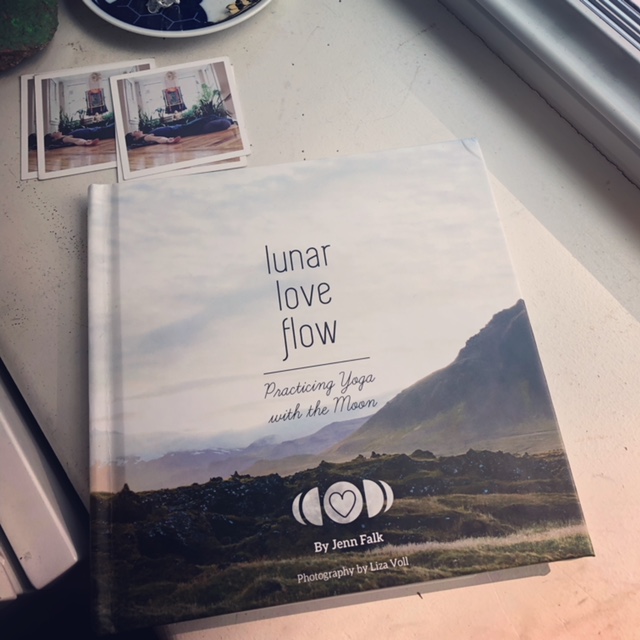 Getting in touch: BostonVoyager is built on recommendations from the community; it's how we uncover hidden gems, so if you know someone who deserves recognition please let us know here.