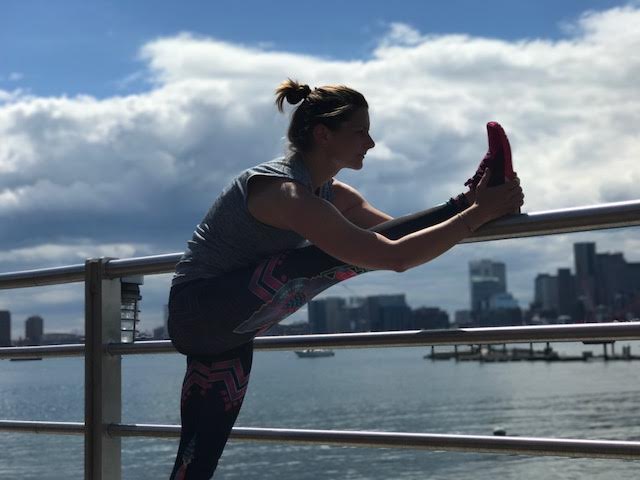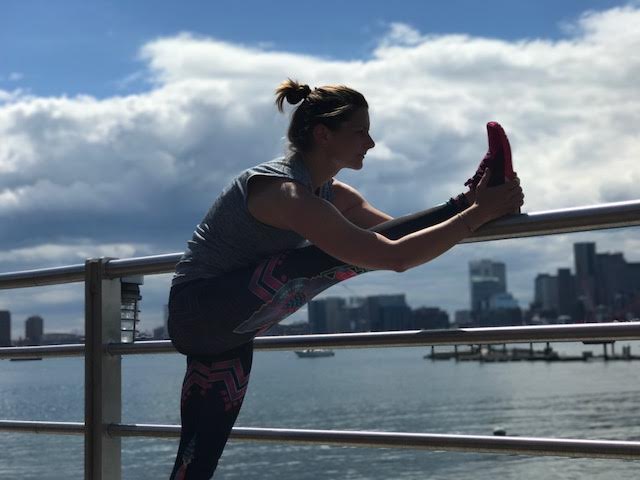 Today we'd like to introduce you to Anne Patrick.
Anne, please share your story with us. How did you get to where you are today?
My Dad was the first one to ever bring me to a yoga class. I was in high school at the time and danced throughout my childhood and switched to sports in high school. I was told by my ballet teacher, a retired Broadway dancer, that I had "the heart for ballet, but would never have the body." I couldn't argue my five-foot-three frame would never stretch to be 5'10", so I figured I would start playing sports if I couldn't take my dance further. I never lost that love for purposeful movement in my body. And it is through yoga, the thoughtful way of using the body that kept calling back to the mat, even through college where I pursued a degree in biology and psychology. I learned the powerful relationship between mind and body and saw how our society was disassociating the two. I started college the year Facebook was launched. Social media started acting on our relationships without us even being aware of it. We all long for connection to community and it's becoming harder and people are feeling more alone now than ever even while constantly being "connected."
I spent a year after graduating college as an international teacher in Bangkok, Thailand. Living in Thailand gave me a new perspective on how I could live and serve in the world. The rich fabric of the culture, the warmth of the people, and the simplicity of life made it a transformative year. When I came home, I started working at a university and got my first yoga certification. I started teaching a couple classes a week and continued that for seven years as I advanced in my career. I came to a cross-roads where I thought, either I will continue to do this for the rest of my life or I need to make a change. I decided it was time to go back to yoga school to get to know the Boston yoga community together and deepen my understanding of the practice. I loved going back to school and I knew I had to make the leap. I became a full-time teacher in 2016 and never looked back. I took every gig I could to develop my voice get to know the community. I was often nervous and intimidated by all the teachers who I felt were so much "better" than me. It took time and reflection to realize the only way you are going to be an experienced teacher is to teach. That daily there will be things you know you could do better and it's up to me to learn from those things and continue to grow.
In 2017, I went to India to pent a month living and learning at Radhanath Swami's Govardhan Eco Village in Mumbai, India. I received my 300-hour Bhakti Yoga training. This was a formative training that deepened my practice in ayurveda, therapeutics, yin, and my understanding of the philosophy of yoga. I said yes, even when I was scared. I learned from my mistakes and I will never stop being a student. I am a student first. Today, I teach full-time at studios across Boston, give private sessions, work with corporate clients, lead my first international retreat to the Azores ( I have one in October as well!) and partner with local brands for community events. I have never worked harder, but I truly love what I do.
Overall, has it been relatively smooth? If not, what were some of the struggles along the way?
There are always going to be bumps in the road. Anything really worth doing tends to not have a straightforward path. Most days it's putting one foot in front of the other having faith that I am doing what I love, and doing the best I can, and let the rest work itself out. I left a career role for a university after seven years to pursue teaching yoga full-time. Some of my friends and family thought I was crazy leaving good benefits and a successful career. I was good at what I did, but it didn't fill my heart. I knew I was most fulfilled when I was doing yoga. Whether that was being a student or teaching I feel I have purpose and direction through yoga. I have a passion and a calling to work with people to help them have a better relationship with their bodies, aid in their functional movement, and hopefully learn how to be a little kinder to themselves and others. I went to Loyola College, a Jesuit university, and I am often reminded of the Jesuit call to vocation. How do you know if what you are doing is your vocation? Your calling in this life. Ask yourself these three simple questions: 1. What do I love? 2. What am I good at? Does the world need it? This can help you discover what your calling is, and help you find your path to a career that you love and that serves the world.
Please tell us about AnnieOm.
Yoga means union or yoking. It can be translated to a connection. I practice and teach the yoga to help deepen our connection to ourselves, and in turn with others and the world around us. Yoga asks us to be more sensitive and more in tune with ourselves. In an urban environment in 2018, this world is loud, busy, and fast-paced. People often feel overwhelmed and constantly feel the need to achieve. Yoga can be an avenue to learn how to slow down, listen, and care for the physical body. By building a better relationship with the physical body we can deepen our connection to our mind and begin to see how they can work together. I teach a range of yoga styles from the active Hip Hop Yoga and Core Flow classes to the Yin and Restorative and Slow Flow.
Each day our body and mind may need a different style of practice. Sometimes, we need to shake off the day with a class we will know will challenge the body. Some days, it's important to take time to slow down and nourish the body with slower movement. For anyone reading this who has yet to try a slower class, I strongly encourage you to seek one out. We can be moving so quickly it can be extremely challenging to slow down, but it can be exactly what you need. Like any physically demanding practice slower styles can be just as mentally challenging, but the more we practice the better mental clarity we can attain. I am particularly excited about my upcoming Yin and Reiki workshop series at YogaWorks Boston where I partner with Reiki Master Steve Wheeler to offer a two-hour yin class with reiki healing. We offered this series last year and the response from the community was overwhelming.
Sometimes, people don't realize how powerful it can be to take time and slow down for self-care in that way. Integrating my yoga training knowledge with my degree in bio/psy I have a depth of understanding of the mechanics of the body coupled with the philosophy of yoga. I see yoga as something far greater than the movements on the mat. I believe we get to know ourselves better through mindful movement, and in return, it can make us more compassionate and empathetic people in the world. I am my own brand and I am very proud of that and humbled by the true connections I have made with people through my brand and my yoga offerings. Anyone who tells me "I don't like yoga" I tell them, take 10 classes with 10 teachers before you say that because there is a wide spectrum of offerings and each teacher brings their unique style to how their share their practice. I see my teaching as a service to my community.
My goal as a teacher is how can I serve the people who come into the room. How can I be present to them today, how can I support and guide them to feel more capable and stable in their own body? I lead with the intention to create a holistic space for my students to reconnect with themselves through being present in breath and to explore through mindful movement. Looking to the future I am delighted to be expanding my offerings internationally as I travel back to the Azores for Discover the Azores: A Nature and Yoga Retreat. I partner with the talented and kind Jen Wyatt and we lead a week-long mindfulness retreat on the volcanic island of Sao Miguel. Go to my website to learn more!
Are there any apps, books, podcasts or other resources that you've benefited from using?
I love listening to the YogaLand with Andrea Ferretti. I have studied with her husband, Jason Crandell and they speak articulately and thoughtfully about yoga that is helpful for both students and teachers alike.
Because of my yin and Reiki work I get asked about yin yoga resources often, I highly recommend people start with these two books: The Complete Guide to Yin Yoga: The Philosophy and Practice of Yin Yoga by Bernie Clark and Yin Yoga: Principles and Practice — 10th Anniversary Edition by Paul Grilley. I go back to them time and time again in my own practice.
I love being a student and I believe it vital to development as a teacher. So, I love taking classes with my teachers around Boston and seeking out teachers I love across the country. This weekend, I am headed to Atlanta to follow one of my teachers for a sequencing training!
Contact Info: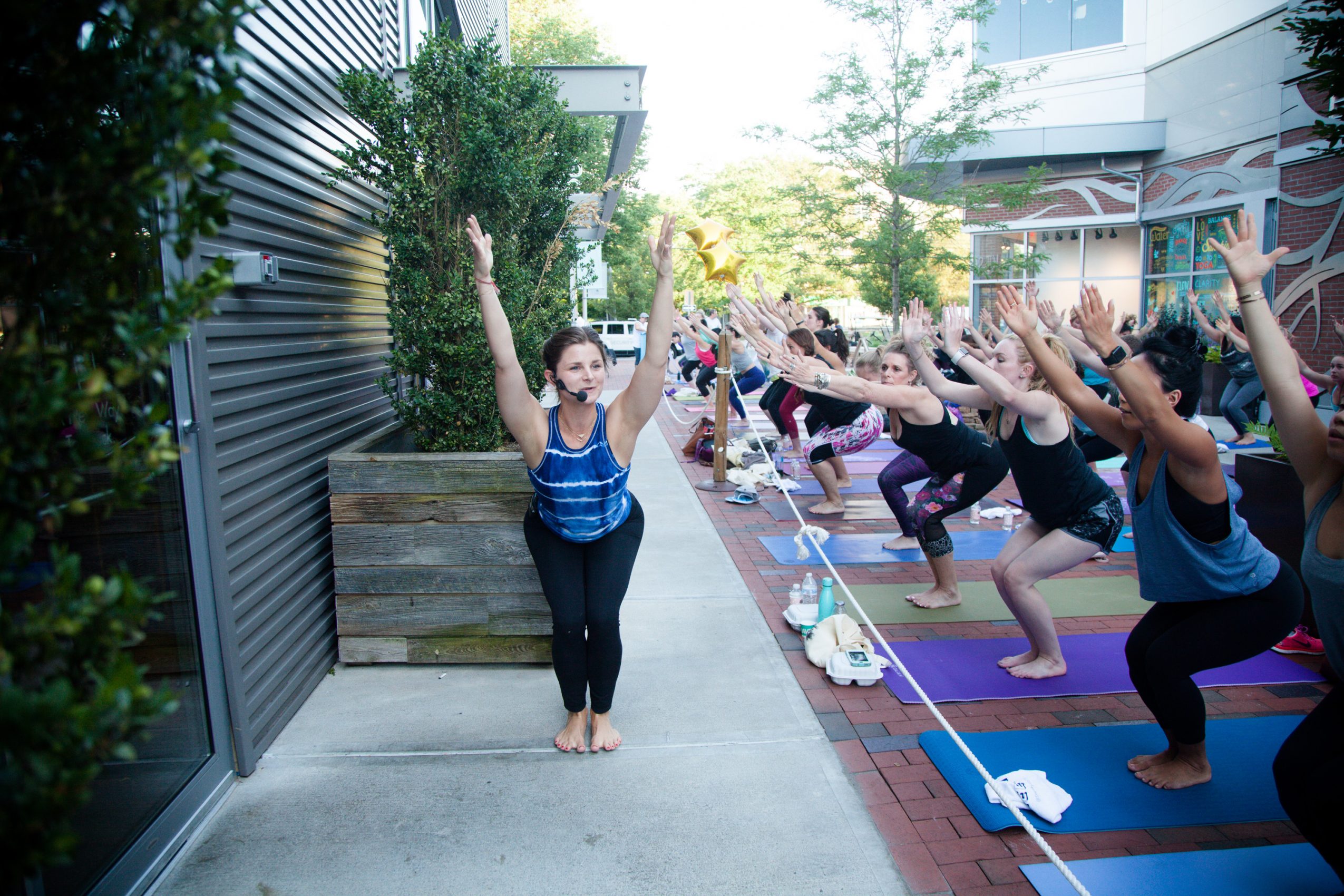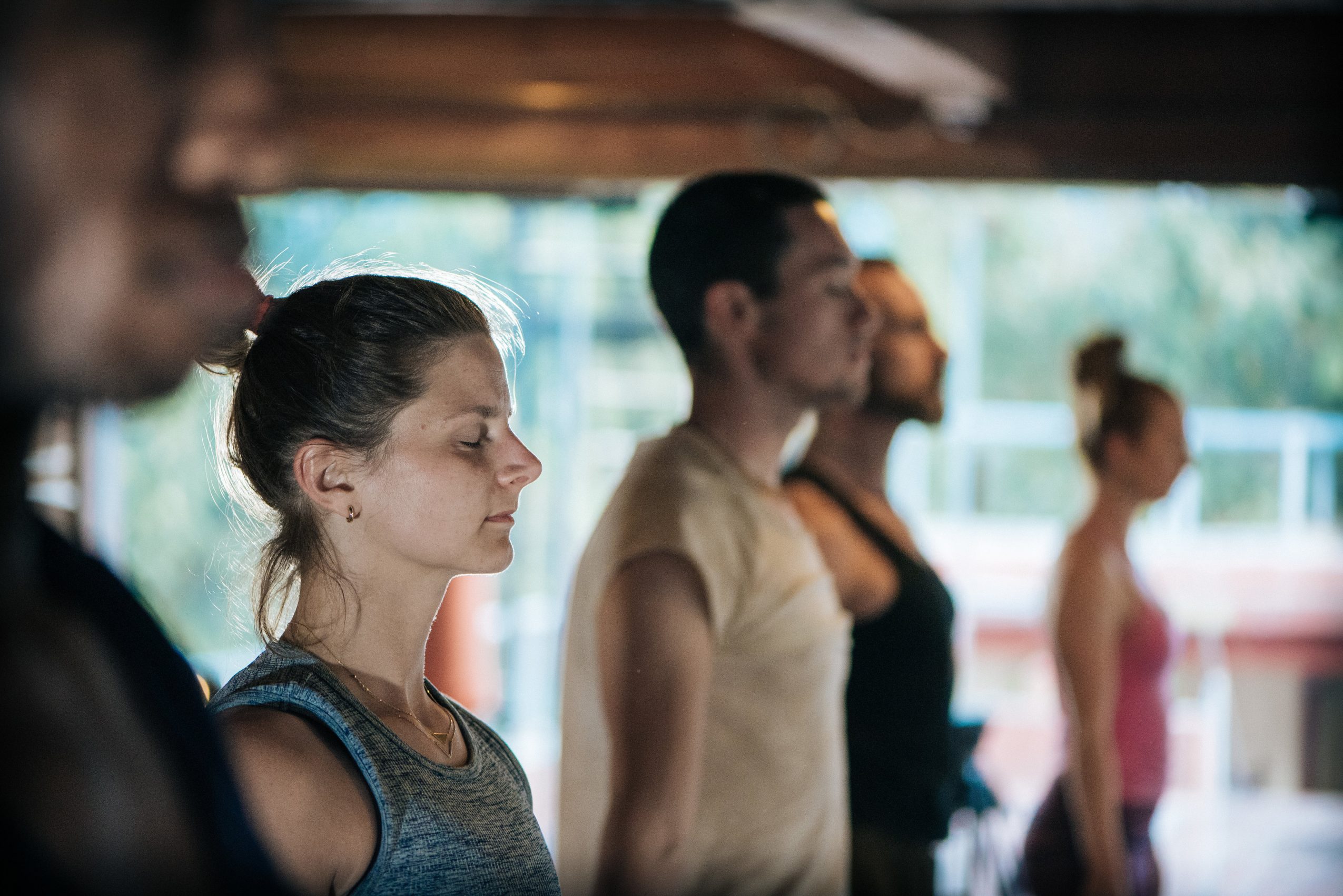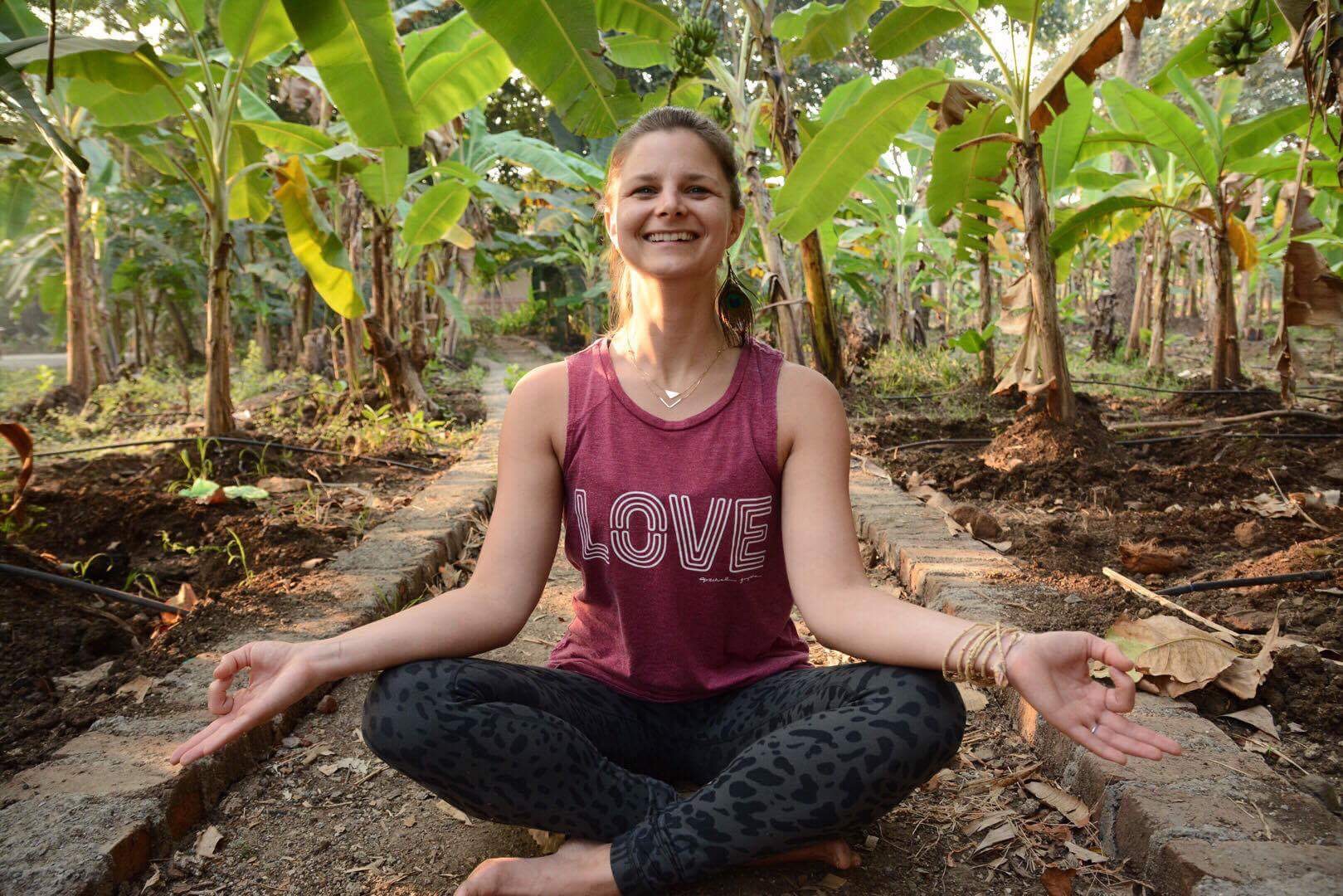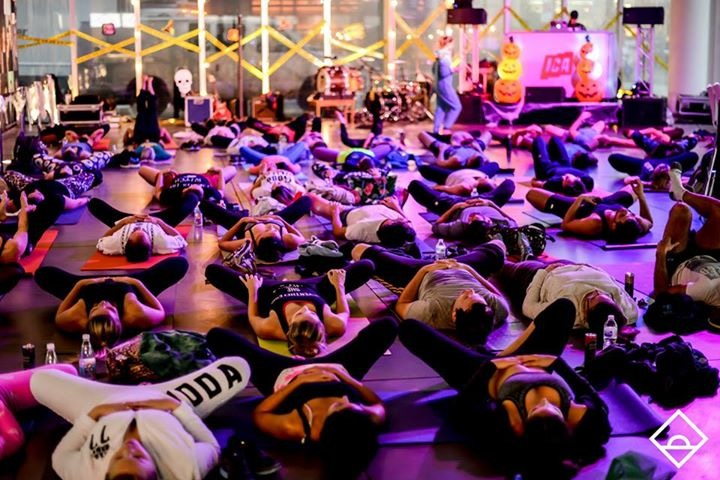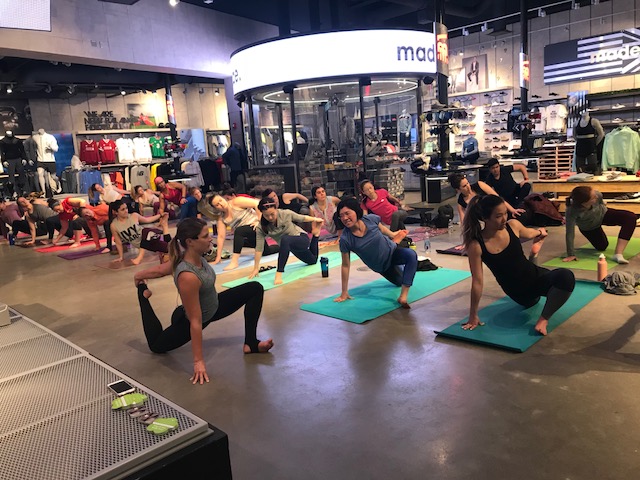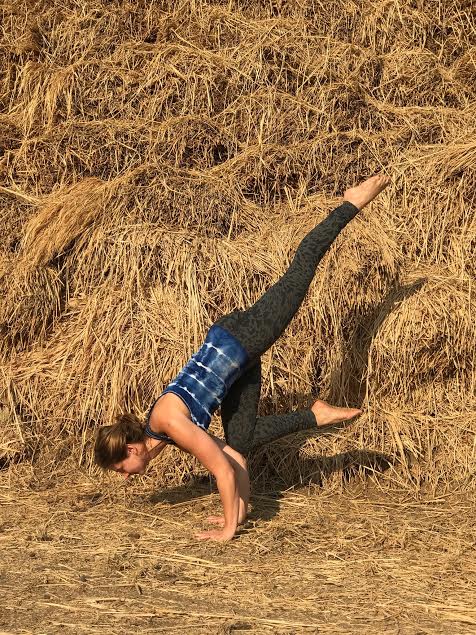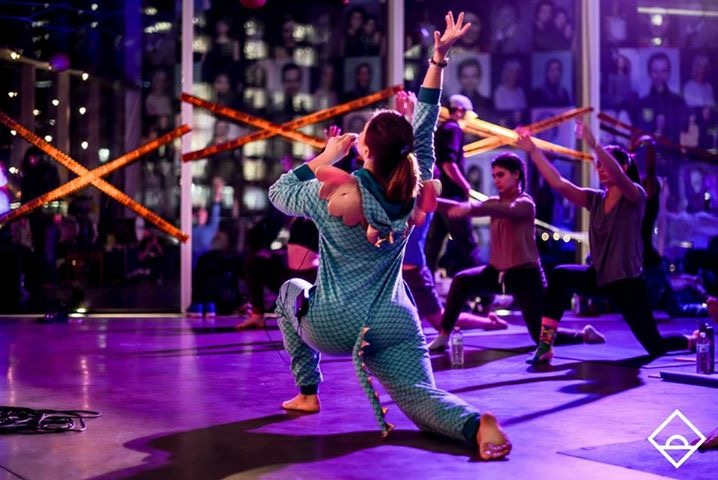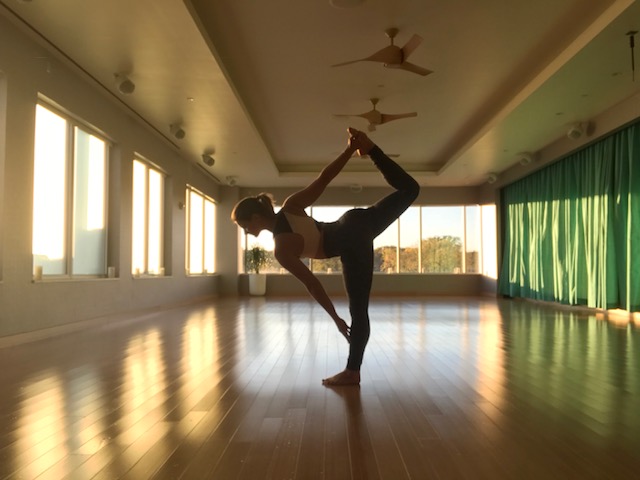 Image Credit:
DayBreaker (https://www.daybreaker.com/), Sherry Sutton Photography http://www.sherrysutton.com/
Getting in touch: BostonVoyager is built on recommendations from the community; it's how we uncover hidden gems, so if you know someone who deserves recognition please let us know here.