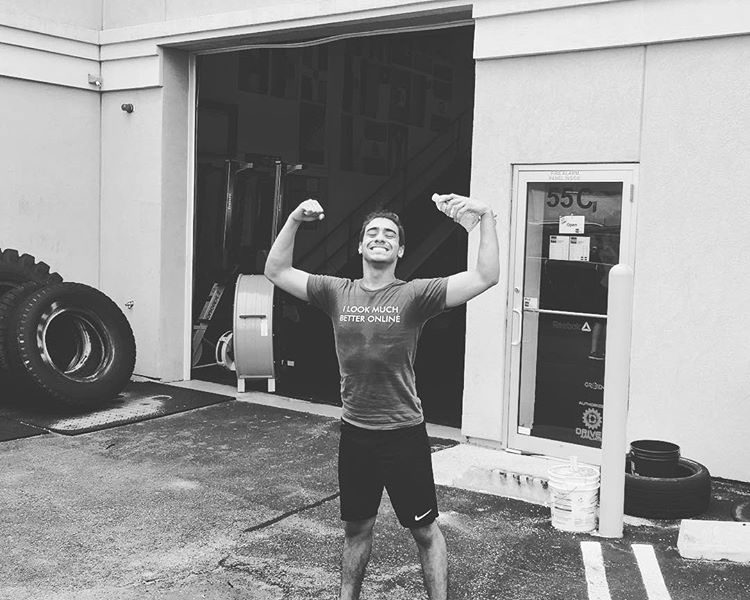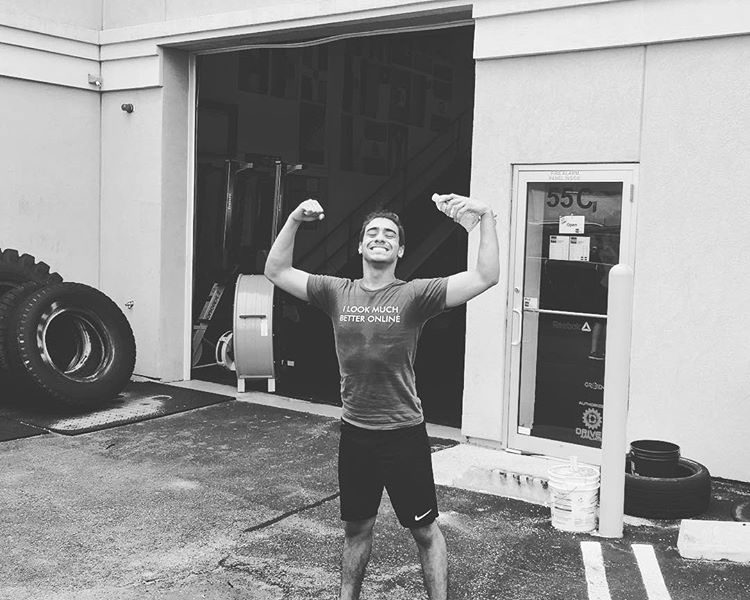 Today we'd like to introduce you to Jonathan De Azevedo.
So, before we jump into specific questions about the business, why don't you give us some details about you and your story.
It all started with Tyra Banks. My middle school aged sister was obsessed with America's Next Top Model and me being her little brother was obsessed with whatever my big sister did. From a young age, I loved fashion and photography. I love the power clothing, and a good photograph can give people; it makes you feel on top of the world.
I remember sometimes I would set out several outfits in our living room, wait for my mom to come home, and tell her to put them on so I can photograph her. I was probably around 10 years old. As I got older, the entertainment industry was screaming my name. I did theatre from middle school to high school for all seven years.
My senior year of high school I finally felt confident enough, to be honest with myself and chase my dreams of being an artist/entertainer full throttle. I applied to every modeling and acting agency and went to every audition. As everyone in our industry knows, you are met with a lot of no's at every point of your career.
I had braces which were not the most helpful in my career, and I hated that. I never understood what was "wrong" with my look. When I got my braces off; getting jobs became so much easier. That was my first introduction to the discrimination of the entertainment industry; I was always fueled to go against that discrimination.
Soon after I was met with height and body requirements of the modern modeling industry. When I shared my goals of becoming a fashion model, an entertainer, and entrepreneur, etc. various industry professionals told me, "It's just not meant to be; you have a great look, but it will just never happen."
I never ever believe that people's fate lies in the opinion of others; especially with factors as irrelevant as height or body type. I knew to succeed in my field I had to become as knowledgeable as possible in it, so I dove in. I chose to intern with a local casting company that opened my eyes to all the aspects of the entertainment industry from training to marketing, and I took detailed notes.
I worked as an assistant and was lucky enough to be exposed to various talent, directors and more industry professionals; this experience was one of the most valuable yet. I took a step back from auditioning and modeling almost full time, and I tried to really understand the industry and where I wanted to fit in it. I knew I wanted to help others feel their best and feel my best, as I do in front of the camera.
I polished my portfolio, reached out to various photographers practically begging to shoot with me for reduced costs as I could not afford expensive headshots, I bugged casting directors and other industry professionals, and just became a sponge for knowledge. I am so lucky to have connected with so many powerful people and to have their feedback.
Right when I thought I had pushed all I could and tried my best marketing myself and perfecting my craft, which yes includes practicing poses and angles in front of a mirror and harassing your friends to take your picture even when you're walking to your local convenience store, I got a call from one of my favorite casting directors I have worked with who worked at a company I interned at.
"I want you to get this job; I know you could do it," she told me. And lo and behold; I booked one of my first major print campaigns for a local shoe company as a male lead.
Up till that point, I felt extremely discouraged. I was told by industry professionals to quit, to lose weight, to go to the gym daily, to make sure there was no blemish in sight on my face and it all felt so wrong to me. I want to be a model to appreciate art and fashion and empower others. NOT to be perfect.'
Getting this job meant someone I had worked with closely believed in me and someone who has never met me believed in me as well. It wasn't the deciding factor in my continued pursuit toward my dreams, but it helped so much. It was a testament to my hard work.
When I got on set I was the most nervous thing to walk this planet; a ball of anxiety. I was working with a stylist I drooled over on Instagram, and we were being served amazing food; I could not ask for more. It was such a great feeling to be valued for doing what I love. The first scene was brutal. I was so excited I almost could not focus! The photographer and director were so confused with me; I was all over the place.
After that first scene, I went back into my brain and tapped into all that Tyra knowledge and remembered watching the show with my sister. The "Wanna Be On Top" theme song came on like a switch. I knew this was what I loved, so I shut out every other voice in my head, including the past voices I heard from other telling me I was inadequate and I had the best time shooting the other scenes. I made such a valuable connection with the producer; she said it was a pleasure working with me and I was ready to pass out of gratitude when she said this.
After this job, I felt so empowered. When I showed the images to my friends, they were so happy for me and supportive. I dreamed of being next to professional models such as Tyra Banks (and that is still a dream), but the outpour of support was a better feeling than any dream I have imagined. It made me really grateful for our tight-knit community/fashion industry here in Boston.
Today I am still a non-union independent talent and take pride in it. Every milestone I have achieved in my career had been fruit from my labor through hard work, networking and an eagerness to learn. I plan to travel to our fellow fashion industries soon (NY/LA/EU) and continue to learn about fashion, art, photography, entertainment, modeling marketing, social media, social media marketing, entrepreneurship, and so much more.
I am currently a full-time business student in college and love all the opportunities I get to blend my two worlds of academia and entertainment. Looking back at all the no's I received and the discrimination I endure today, I am so grateful I have the support and have become strong enough to surpass it to follow my dreams. I can only hope that I can serve of support to others to say "screw that, go be great."
I cannot believe I am even writing a write up for an interview as I type now! I am start struck and grateful daily for all the amazing people I get to meet and the projects I get to work. My journey is far from over, but I think something that sticks out to me the most is hard work and kindness. If I was not kind and did not hustle so hard, I would not have made the connections and learned all I have.
We're always bombarded by how great it is to pursue your passion, etc. – but we've spoken with enough people to know that it's not always easy. Overall, would you say things have been easy for you?
I think I addressed too much in the last question! Lol! In the industry you meet a lot of fellow models or artists in the same boat as you: new talent just starting off trying to find their way.
I saw so many fellow models with such common looks getting booked and signed and booked and signed, and I was met with "Thank you, but we have enough of your look." or "We have not read your application as you did not meet the height requirement" or " " (silence)
I am so grateful for Winnie Harlow and Ashley Graham and so many groundbreaking models breaking the molds, but I know they would agree we as an industry have a lot to learn and a long way to go, each and every one of us including myself.
Additionally, the support from my peers was not always there. When I would tell people my dreams and aspirations in entertainment, they would say "Ok but what do you want to do as a career" or "Ok but what is your major/what do you go to school for?" Some still do not understand I am in school to help my career in entertainment.
I am grateful for the hardships because I think that makes me more ready to help other artists and people in general. I tell everyone to chase their dreams. Right now! Go! Lol Go right now stop reading this and go chase your dreams, we're all right here rooting for you, just go.
Also, I would not be honest if I did not mention the amazing support I have in my life from family, friends and fellow local artists and even artists far away, I have connected with through social media.
We'd love to hear more about your work.
I call myself an entertainer because I am still experiencing this beautiful vast artistic entertainment industry. I have worked as a model, actor, and production and casting assistant intern and loved every single position.
I identify with model and actor more, I pride myself in being a model that does not meet all physical industry requirements and getting a lot of my jobs based off my hard work and not just a pretty face or last name as we can see a lot in today's society.
I also have a large focus on social media. I am so grateful to receive a lot of work from social media and social media. I have worked with brands for sponsored content, but I have been able to meet and chat with successful industry models and professionals.
I think a lot of people focus on likes and follows which are good but they mean nothing if there is no quality or value in those follows or likes which really are connections. Social media isn't a one-way street where people just go to your page and double tap in awe; social media is a platform for being social!
You meet new people! You see cool ideas, you meet new people, and as always, you learn!
What were you like growing up?
I was always very outgoing. I loved attention, but more importantly, I loved making people laugh and be entertained! That along with making people feel empowered. Any chance I get to make someone feel great about themselves, or what they're wearing, I'll take!
I think I mentioned this before, but I would literally lay out outfits for family members and force them to put them on and let me take their picture when I was very young. I would tell them how to pose (and show them, of course, myself) and then show them the pictures after and feel such a sense of passion and energy seeing them see the pictures and feel good about themselves! Like "oo damn I look good."
I was raised in a relatively strict religious family; I did not experience the same childhood many of peers did. I did not celebrate any holidays; I went to church three times a week, and a career in art or entertainment was frowned upon.
Needless to say, this was pretty tough for me. I just remember all the pop culture references, which I was told to stay away from by the church, that I was so drawn to growing up from cheesy reality tv on VH1 to MTV VMA Awards and just being in such awe.
I saw the artists and models on red carpets talking about their work and I never for a second felt different than them or that I would not be in that position one day. I was 10 thinking Tyra Banks or Brad Pitt was my peer on the red carpet or that someday they would be watching me. (lol)
Contact Info: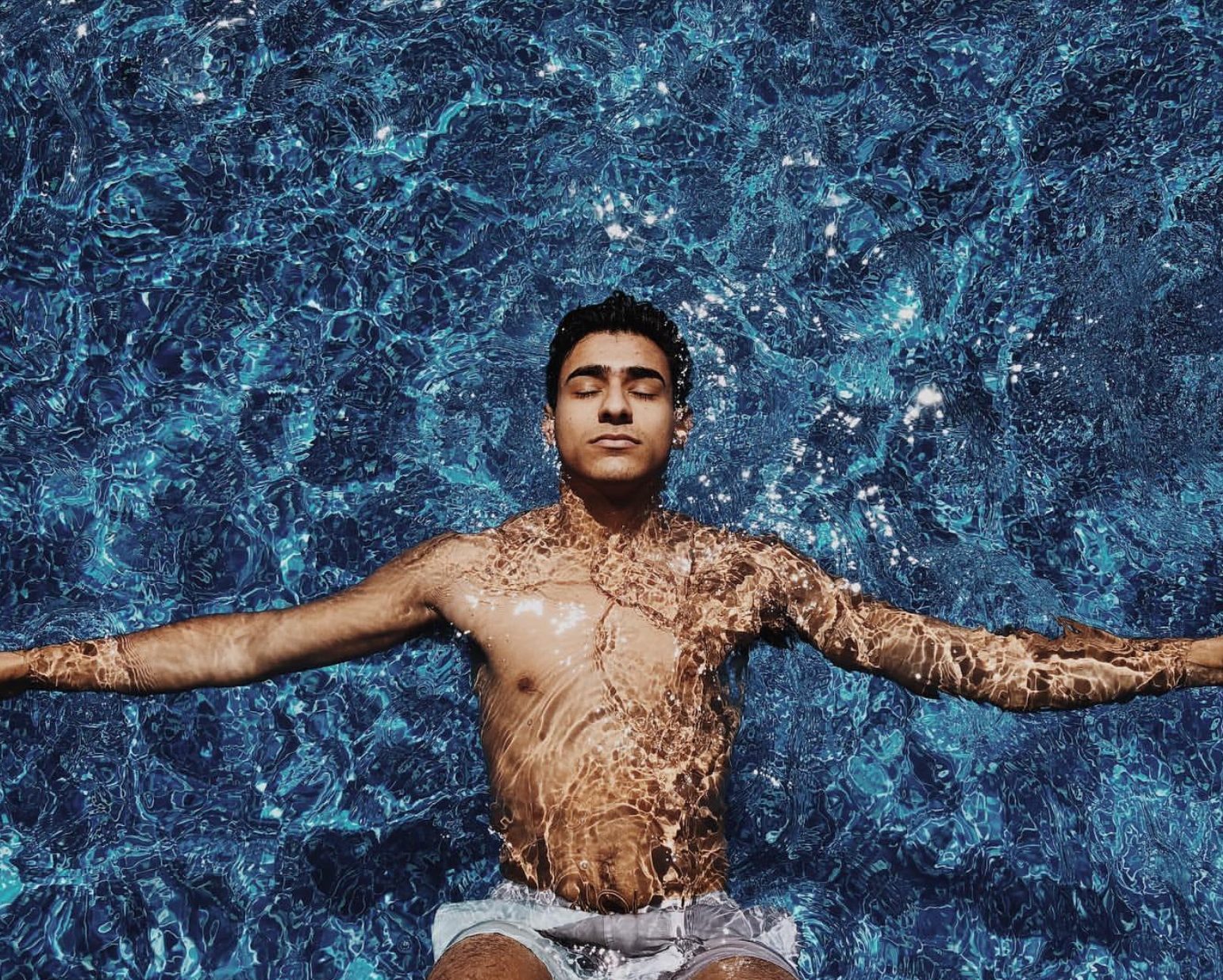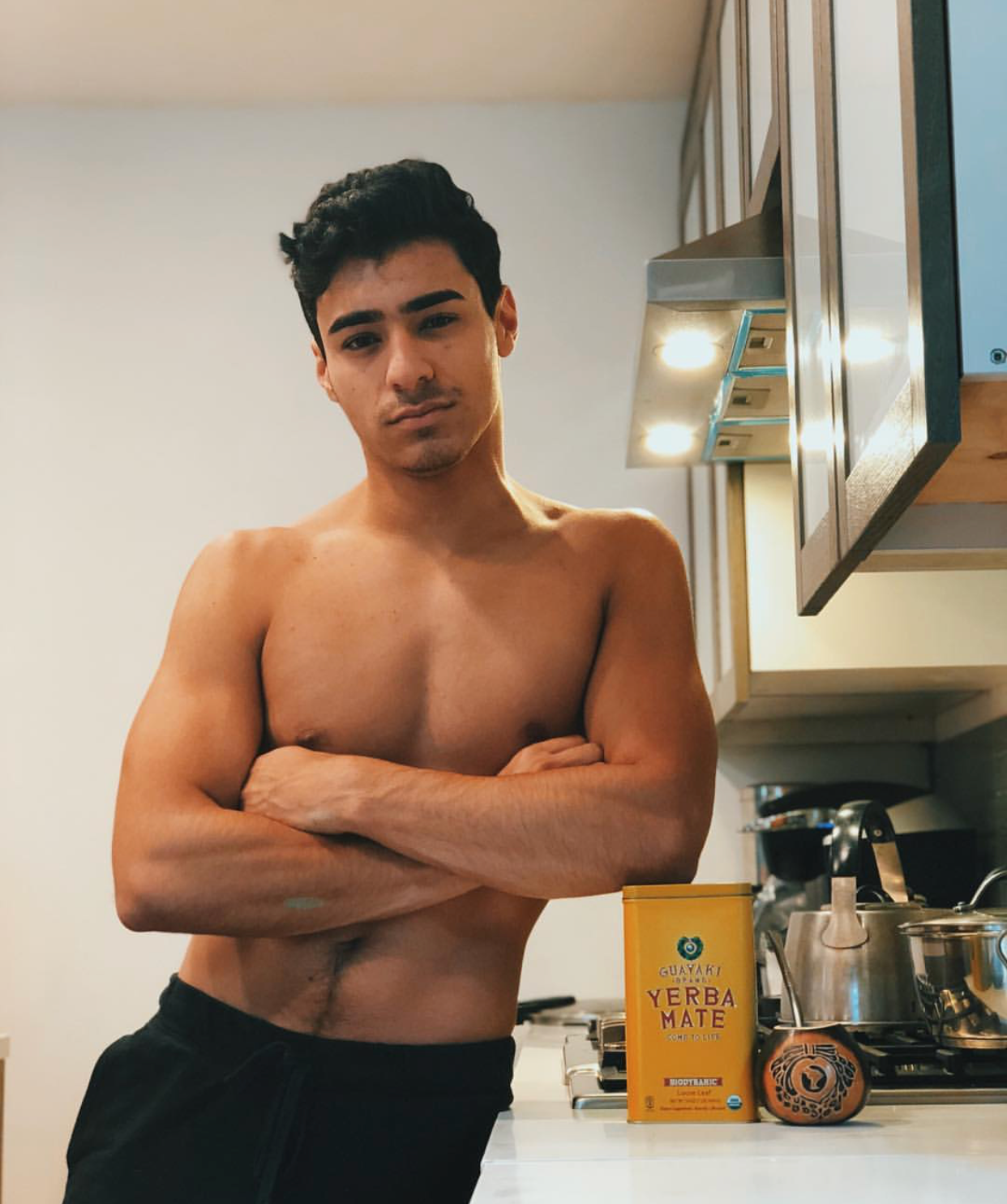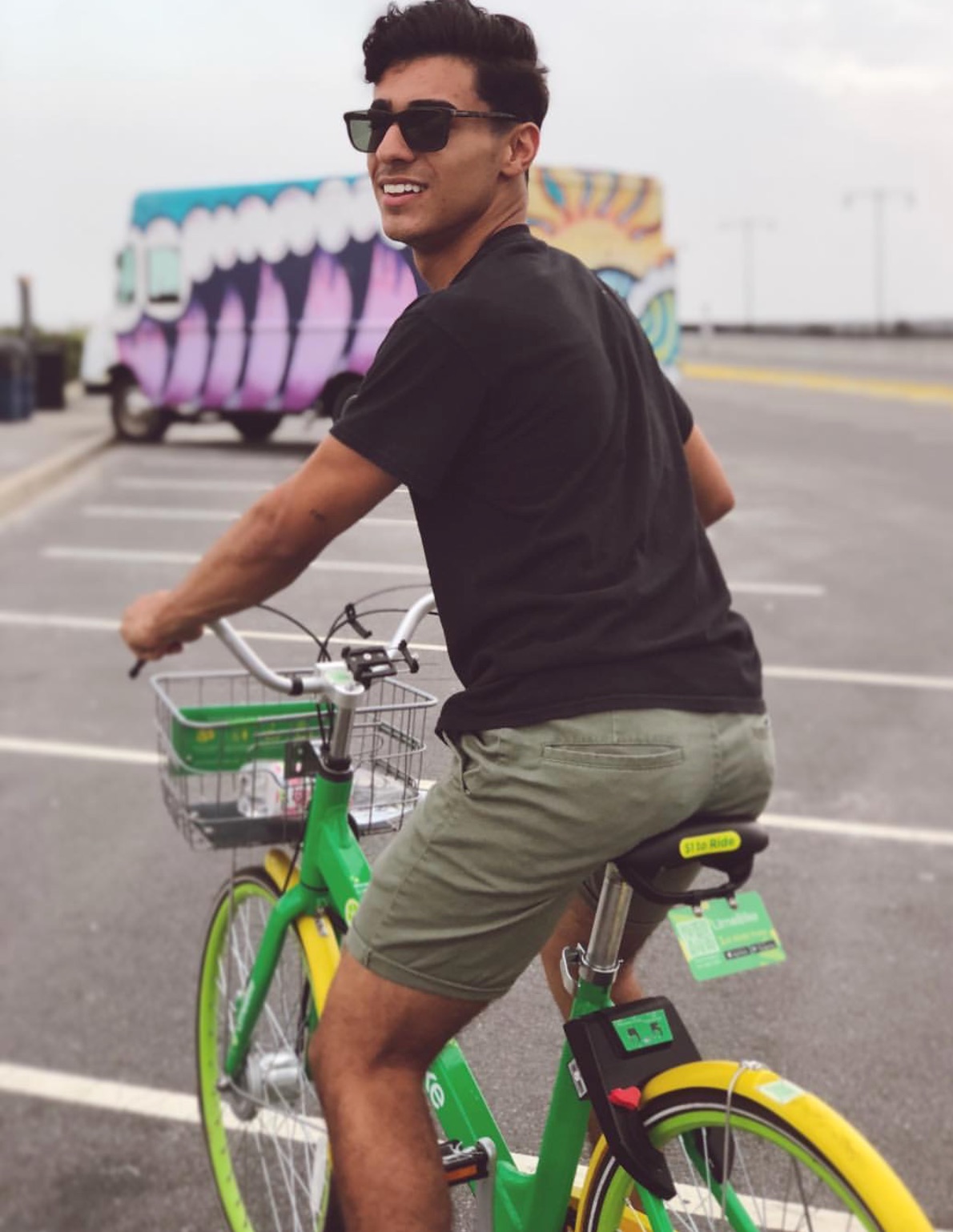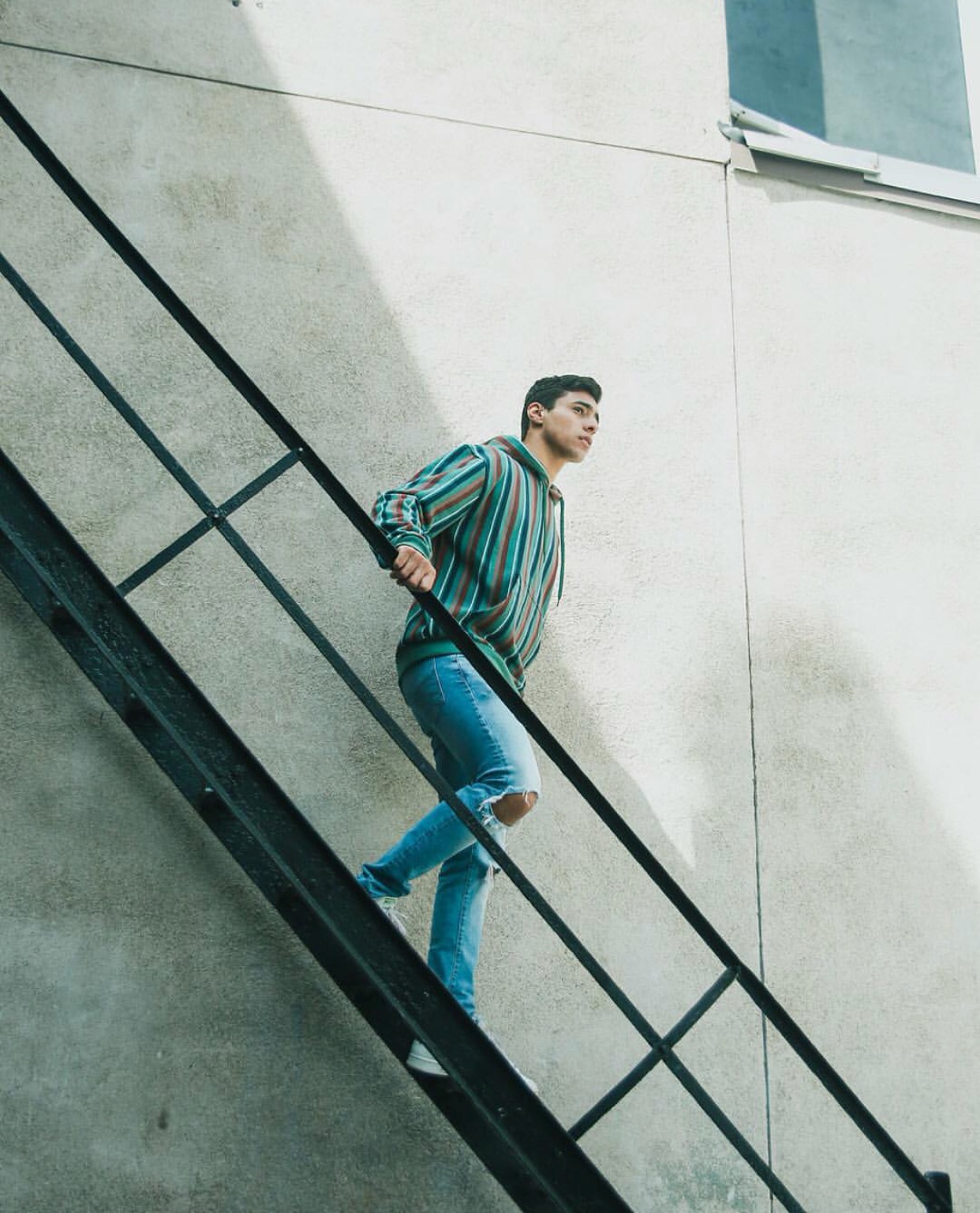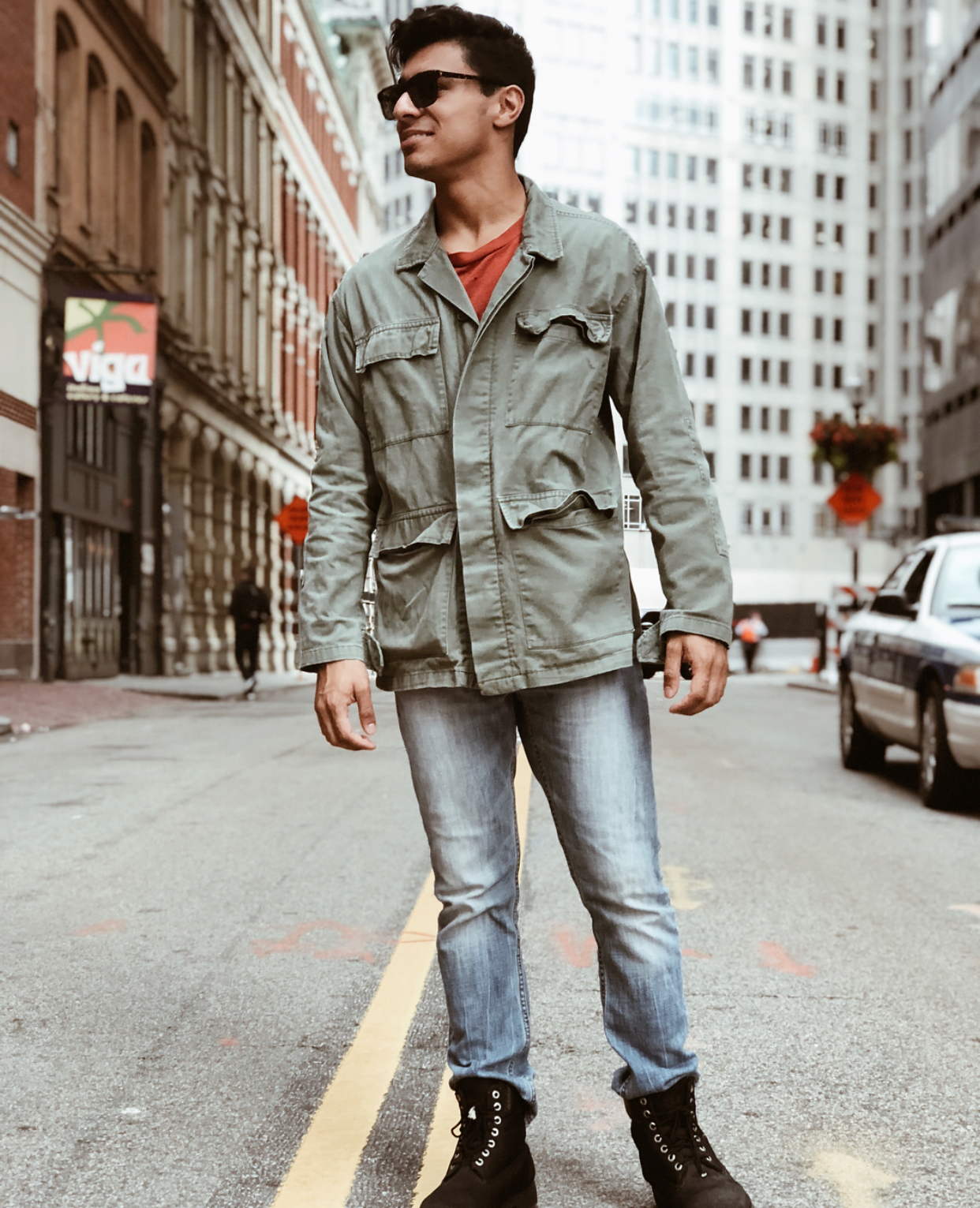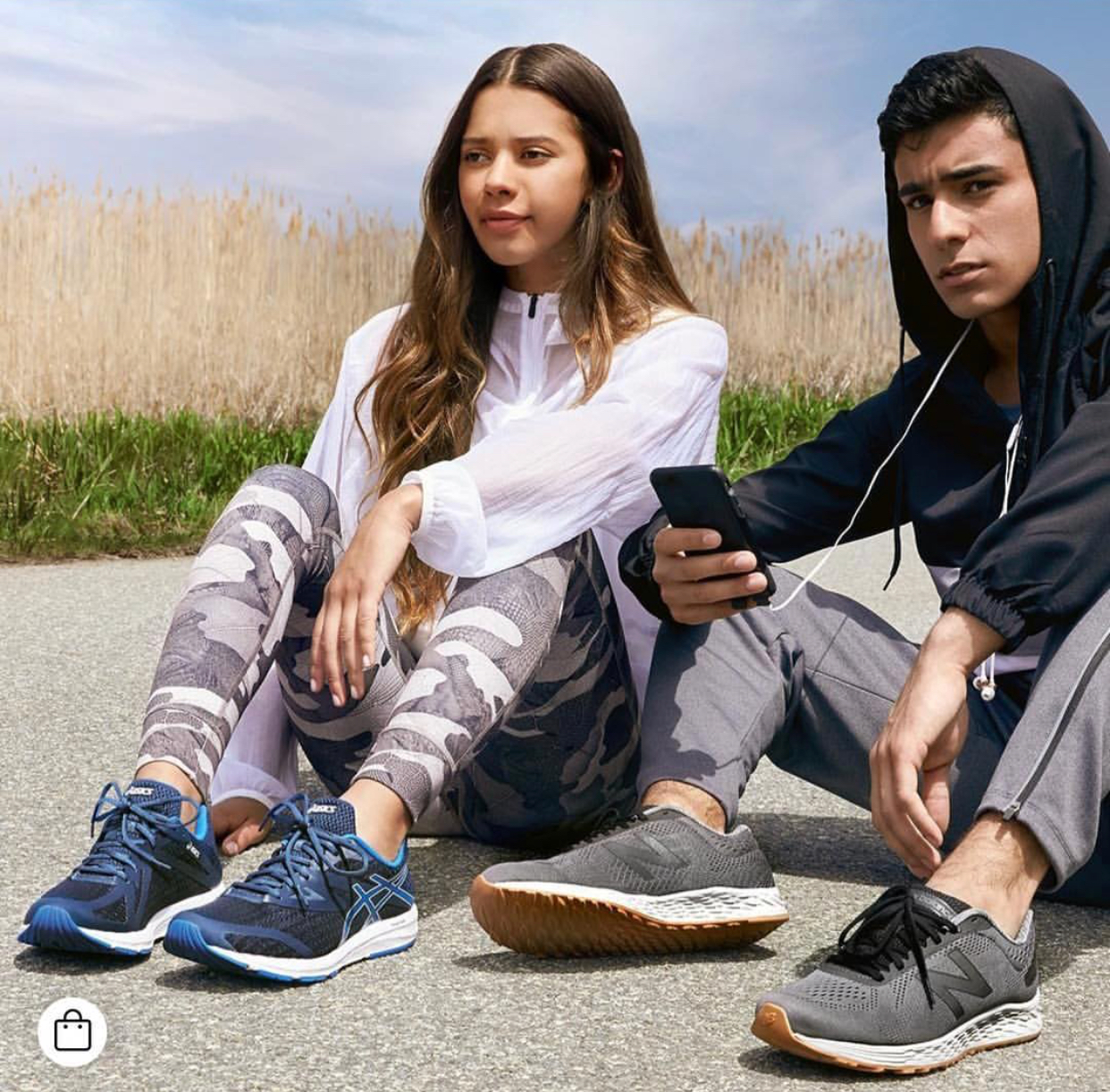 Image Credit:
Shoes.com, Lindsey Michelle Photography, Ailton Ceaser/Shine Films
Getting in touch: BostonVoyager is built on recommendations from the community; it's how we uncover hidden gems, so if you know someone who deserves recognition please let us know here.