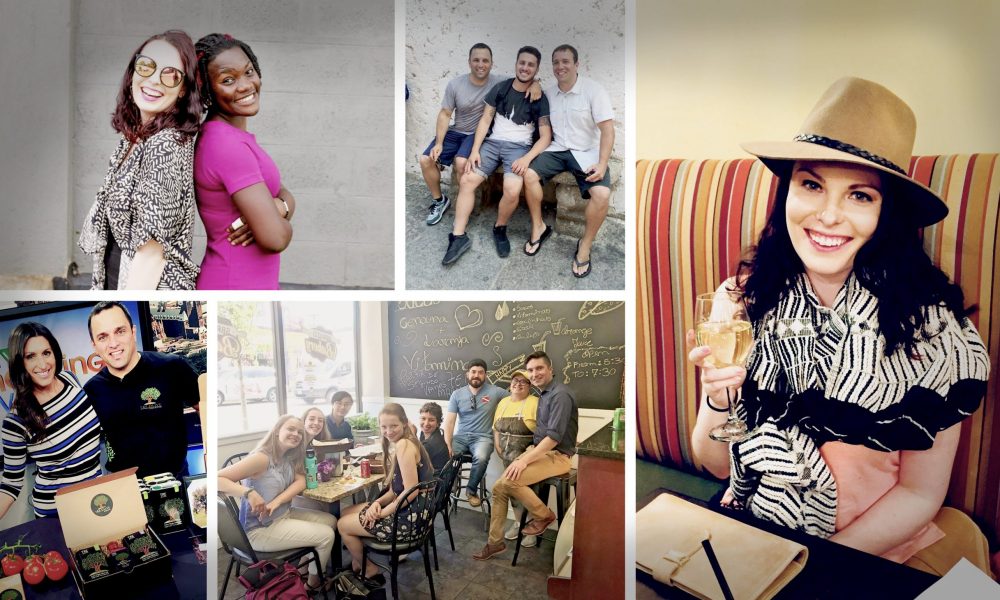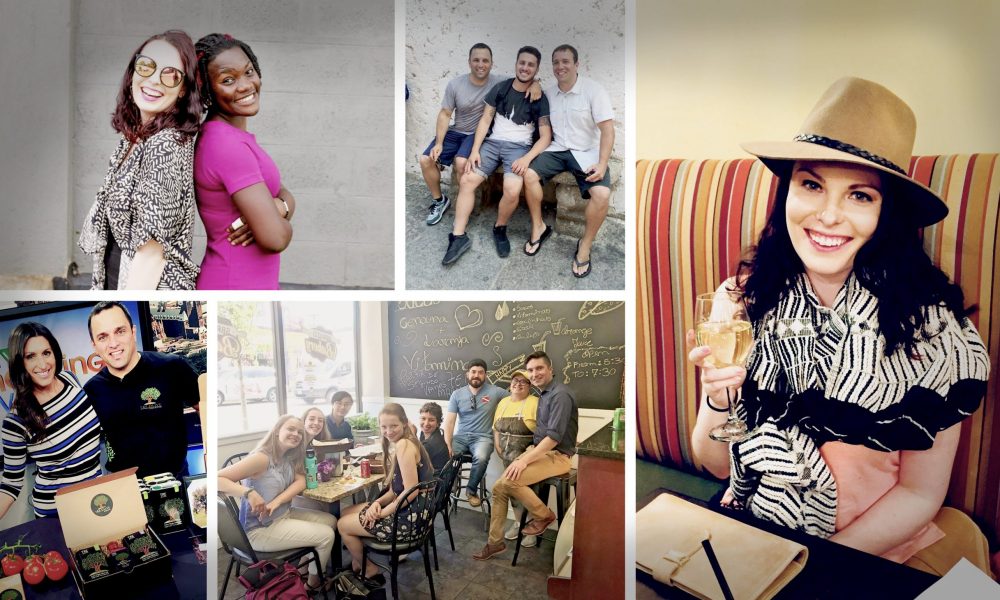 The heart of our mission at the BostonVoyager is to find the amazing souls that breathe life into our city. In the recent weeks we've had the privilege to connect with some of the Boston's finest artists, creatives, entrepreneurs and rabble rousers and we can't begin to express how impressed we are with our city's incredibly deep talent pool. Check out the rising stars from Wortcester and surrounding areas below.
Taylor Trenchard

After attending the Women's March on Washington in January 2017, I left D.C. vowing to do more to contribute to female empowerment organizations. I envisioned volunteering locally or making consistent monthly donations to my favorite nonprofits. I never imagined I would become a leader in a for-profit global development company. Read more>>
Courtney Thraen

For nearly four years, I processed disability claims for homeless Veterans and severely injured Veterans at the Veterans Benefits Administration Regional Office in Boston. During this time, I finished my Master of City Planning; I later started working at Boston University as an Assistant Program Coordinator for the City Planning and Urban Affairs Program at the Metropolitan College. Read more>>
Joe Maruca

We wanted to make the experience as personal as possible, so we decided that when customers adopted a tree with us, we would tag the tree with their name for the year and take photos of the tag & tree once they placed their order instead of using file photos and assigning them tree #235 in the grove( for example). We send them the photos, an adoption certificate, welcome letter and a tin of olive oil, then follow-up with the olive oil from their tree after harvest. Read more>>
Alexis Pena

I knew I needed a positive change, personally & professionally, but wasn't sure exactly what that was. I have always had an interest in skin care; especially since I struggled with adult acne, wrinkles & sun damage. I've tried numerous topical products, but of the late, they didn't seem to make a difference. After connecting with a friend who also runs her own medical spa. Read more>>
Kelsey Kunigonis

I first started taking photos my freshman year in high school when my mother gave me her 35mm film camera from when she was a teenager. I took a few film classes at the Worcester Art Museum in high school and ever since then I always had a camera in hand. Once my senior year rolled around, I knew I wanted to do something with photography so I enrolled in the Applied Arts program at Quinsigamond Community College. Read more>>
Beth Scales

Once I realized I needed to start earning money, I ended up getting into the veterinary field and have now been a veterinary technician at the same practice for almost 12 years. I picked up my camera here and there over the years to take family photos for friends but never felt the confidence to make a career out of it. I had support from friends and family, but that fire just wasn't strong enough for me to really go for it, or so I thought. Read more>>
Kristin Conrad
The best thing I did was follow my passion and believe in myself (or at least listen to people telling me to). It is not always easy to work for yourself and I am constantly learning and growing in my field. I love what I do and I am so thankful for all of my wonderful clients who allow me to do so. Read more>>
Liz Gray

Making things is satisfying and I have always been a crafter. I learned to knit when I was ten; moved on to crocheting in college; and have taken ceramics, jewelry-making, and book-making classes as an adult. I was an English major in college but came very close to being an art history major, and I visit art museums whenever I travel. Read more>>
Gerard and Ryan

In a small town just outside of Boston, longtime friends Ryan Puzzo and Gerard McAllister sit beneath an American flag, planning their next big fishing trip. But this trip is not your average angling adventure between fishing buddies.
This trip will be for combat veterans who selflessly risked it all, so that you and I may live without fear of enemies both foreign and domestic. This fishing trip will be for American heroes. 
Read more>>
Joanne Dunsky

Through my work in the mortgage and real estate world ( over 10+ years) , I was learning about building relationships. I was reading about how building relationships for business and how staying in touch with clients, business partners and others created referral opportunities. Read more>>
Kate Wilson

I became a professional artist through my own doorway. The foundation of my artistic education is a combination of formal and informal training, and I have a technical skill-set and penchant for learning that keeps me pushing further. My meditative side balances this tenacity. Read more>>