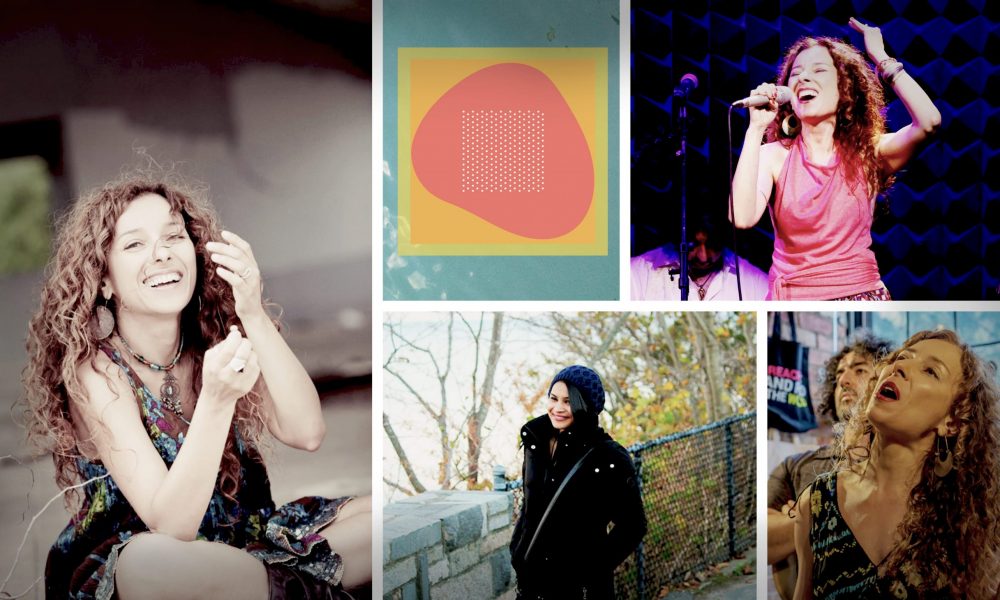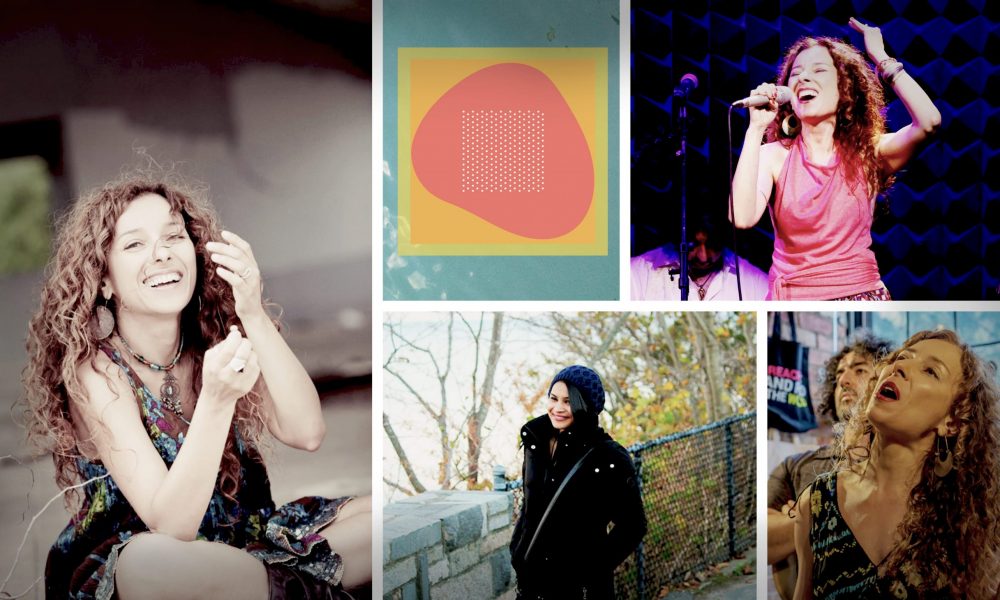 The heart of our mission at the BostonVoyager is to find the amazing souls that breathe life into our city. In the recent weeks we've had the privilege to connect with some of the Boston's finest artists, creatives, entrepreneurs and rabble rousers and we can't begin to express how impressed we are with our city's incredibly deep talent pool. Check out the rising stars from Fenway, Symphony, Jamaica Plain and surrounding areas below.
Ravina Oberoi

I believe that inspiration is the key source for creativity, it affects everyone in different ways. For me, my inspiration comes from feelings and emotions transpired through an adventure. I get inspired when I travel to new places and am most vulnerable. I have been exposed to various cultures in my country, and I cherish diversity. I've been fortunate to travel the world from the Far East to the far West collecting the most cherished moments. Read more>>
Carmen Marsico

Music was always part of my life. I got my start in the church choir of the Cathedral of San Liberale, Castelfranco Veneto, singing Beethoven, Mozart, and Händel, and I did my first tour in Switzerland. Eventually, I discovered jazz thanks to my first voice teacher, Lilian Terry, an amazing jazz singer born in Cairo, Egypt from a British father and an Italian mother. She had recorded and performed with Dizzy Gillespie and Tommy Flanagan, among the others. Read more>>
Wedad Kaltsunas

Being my own boss was always a passion of mine and I knew some day it was going to be my goal to open my own salon. After achieving 12+ years of experience being a stylist at several salons and also managing a few, It hit me that I could be doing this for myself. I figured if I'm going to be putting in the hard work and long hours, Then it should be for me and my future. I have been in business for 1 year now and I couldn't be happier. Read more>>
Jesús Gerena

When the job description to launch the Family Independence Initiative (FII) Boston site came across my desk in 2010, I was happy in my job working with youth in Boston. But I had a sense that the work I was doing had a ceiling of impact and I didn't know why. I sensed it was because the service we were delivering to young people was at an astronomical cost, and when I looked at my organizational budget that year, I had a panic of conscience. Read more>>
Lucy Boogaerts

I can't remember not being interested in fashion and making clothing. I was always creating as a kid, dozens of pillows with my first sewing machine, Barbie's clothing, I made strappy red velvet sandals with cardboard and a stapler. I remember getting a stain on my favorite tee shirt with a rhinestone hello kitty graphic on it, so I sewed them into underwear and put hello kitty on the butt. Read more>>
Ilona Kudina

Ilona is a strong leader, as well as a generous and skilled collaborator. She has been an advocate for music for flute by Latvian composers and has always performed music for flute by her native country's composers in her flute solo recitals. Ilona's first 2-set CD "On the Bridge" (2006) is a compilation of chamber music for flute by world-renowned Latvian composers. Read more>>
Jireh Calo
I'm a Filipina artist-educator born and raised in Manila, Philippines. I am mostly known as a singer-pianist, composer, arranger and improviser.  Aside from making music, I am passionate about music education, being deeply involved with my community, and using the arts to connect and uplift people. Read more>>
Amy Busch and Emily Solomon

The opiate epidemic has hit Boston hard and for a long time, I wanted to start a foundation to help in some way. We were losing so many of our friends and felt helpless. After I lost my cousin, I knew I had to put this plan into action. A friend of ours, Stevie, was struggling and needed to go to treatment but had no funds. I started a GoFundMe and raised some money quickly. Dennis Messing's wife, Kim, had raised some money in memory of him from a golf tournament and had some left over. We combined the amounts and were able to send Stevie to a 12 step treatment center. Read more>>
Austen Shumway

Since I was a young child, all I have ever wanted to do was create – I think I made my first fashion collection while I was in fourth grade. I always really enjoyed activating my hands and thinking about myself as a physical out-of-body object. While creative, I didn't begin understanding the real potential and compulsion that existed in my hands, not until I really began struggling a lot with mental health issues during middle and high school. I was raised Mormon, and everything about my body and mind resisted what I had learned and understood until then. I never had really developed a fully free and actualized version of self before being able to sit down with myself and evaluate through making — it quickly became the only practice that fulfilled more of a hunger than that for self-destruction. Read more>>
Jepherson Castillo

I started taking pictures for fun with friends in middle school. It was a lot of fun just going out with them and coming out with cool outfits to capture on my iPhone 4. Later on, around the 8th grade, I was hungry to do more around the field of photography. I never really liked capturing the city if you want me to be honest, I always loved exploring as a kid with friends and capturing them in front of amazing views. But I really fell in love with concert photography the most thought. I was about 14 years old when I sneaked in my first show and it was Post Malone. Read more>>
Edwin Peralta Jr.
I started drawing when I was very young. I used to compete with my older brother all the time. As much as I used to draw, I never knew where to take it. Only that I wanted to improve. At least until one morning, I walked to the kitchen and I saw my brother drawing. I said nothing but looked intently at what he was drawing. That morning, he made a comic and my mind blew with the possible stories that I could make. I always liked telling fake stories to my brother from popular shows or comics we read. However, it never occurred to me to be the one to make my own. Read more>>