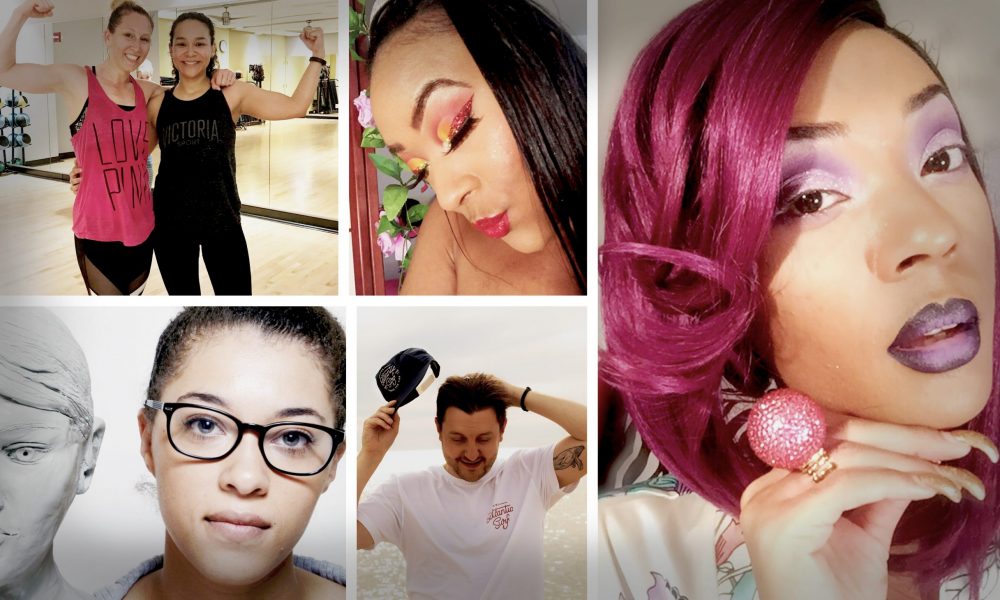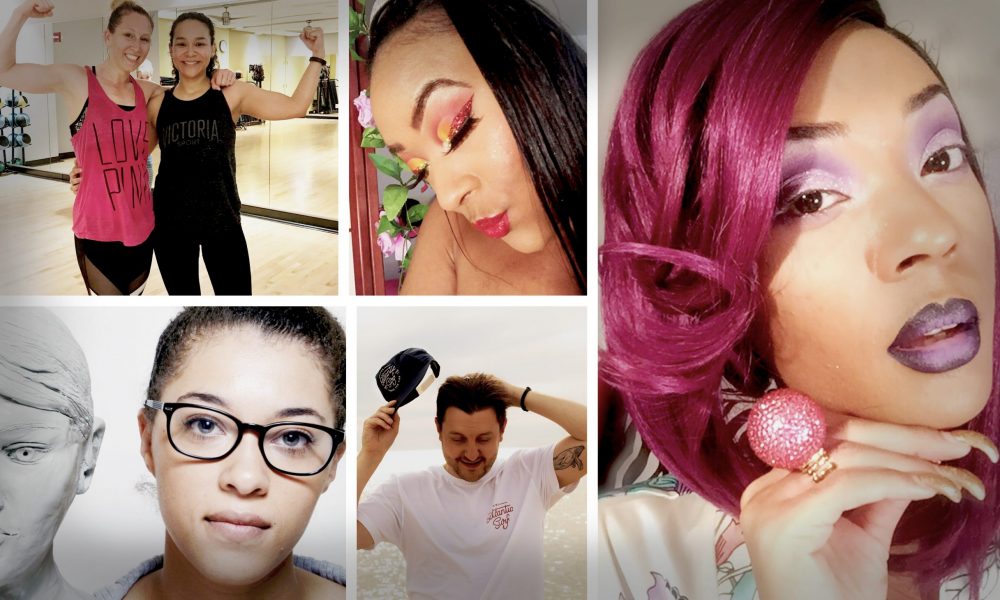 The heart of our mission at the BostonVoyager is to find the amazing souls that breathe life into our city. In the recent weeks we've had the privilege to connect with some of the Boston's finest artists, creatives, entrepreneurs and rabble rousers and we can't begin to express how impressed we are with our city's incredibly deep talent pool. Check out the rising stars from Dorchester and surrounding areas below.
Kelly Maher

I have always been a dancer and loved performing. It was never something I really pursued as a profession, since fear and self confidence will do that to you, but I did continue to dance in college, my 20s and made a brief appearance as a professional lacrosse dancer! Read more>>
Andrew Tagher

I grew up on Cape Cod and was fortunate enough to have spent a lot of time outdoors. Almost every weekend my parents were taking us up the road to spend a full day at the beach and ever since then the ocean has always been a really big part of me. I started fishing when I was little but it wasn't really until the past 3 years or so that the passion really took over. Read more>>
Courtney Clay

I've always found the art of animation really exciting, and fortunately the communities around illustration and CG are great. It's a really dynamic industry. There's always something new to learn, and there are a lot of resources out there to help people get started and keep learning new things as the industry evolves. Read more>>
Teshara Latara Iraola-Taste

I'm going to start by introducing myself. I'm Teshara Latara Iraola-Taste a 28 year old entrepreneur entering into the beauty business. I started off by doing Makeup tutorials on YouTube and came across a nail YouTube video. So I thought to myself "girl you better put your abilities to work and bring something wonderful to your community!" That was August of 2017. Read more>>
Ashleigh Gordon

I grew up in Rochester, NY, and remember either drawing, writing stories, making things or making music as a kid. I enjoyed being by myself, alone with my thoughts, and creating something out of anything, Read more>>
Christopher Roddick

From a young age, I spent many hours of my days drawing and coloring any subject that interested me. I did that for many years, not fully aware of what I would eventually become capable of doing. Read more>>
Katie Robbins

I have been an artist for as long as I can recall, but it was not until after attending school for graphic design that I discovered my passion for photography. I had admired other professionals for years previously, but never knew if I had the talent to pursue it myself. Read more>>
Danielle Galloway

Two years ago, I was applying for an MFA in Poetry at Lesley. I was on the phone with one of my close friends and I was talking about starting a blog. I told him that I was going to started a biblical blog called Verse. Earlier in the week, I had come across a biblical verse twice. Read more>>
Novv St. Rivver

I started off of my love for creating. I started writing songs in my head before I learned how to read and write as a child and stayed involved with music during elementary, taking lessons for the trumpet. I started with hip hop once I was old enough to leave the porch and became fully immersed with the music, which was and is the language of the ghetto neighborhoods nationwide. Read more>>
Jaypix Belmer

I got started with having the power and passion for change. I found photography during the non positive events in my life. I learned and practiced and I developed a passion for showing the truth and reflections of unconsidered and undiscovered individuals I knew. I'm still learning , and I love to photograph musicians and entrepreneurs who are building their brands or identity. I focus on my best assets to evolve and I am living the dream hoping the final pictures are felt and or remembered, as visual soul. Read more>>
Bryan Alexis, Miguel Carlos M.

We are Bryan Alexis & Miguel Carlos M. a Creative Directors | Stylists duo this is our story. Our careers began in the summer of 2013 where we got to style our first photo shoot with friend & amazing local photographer Vania J. Arroyo. It was a denim shoot I remember like if it was yesterday… honestly, we had no clue what the heck we were doing but we wanted it so bad we did it anyway. Read more>>