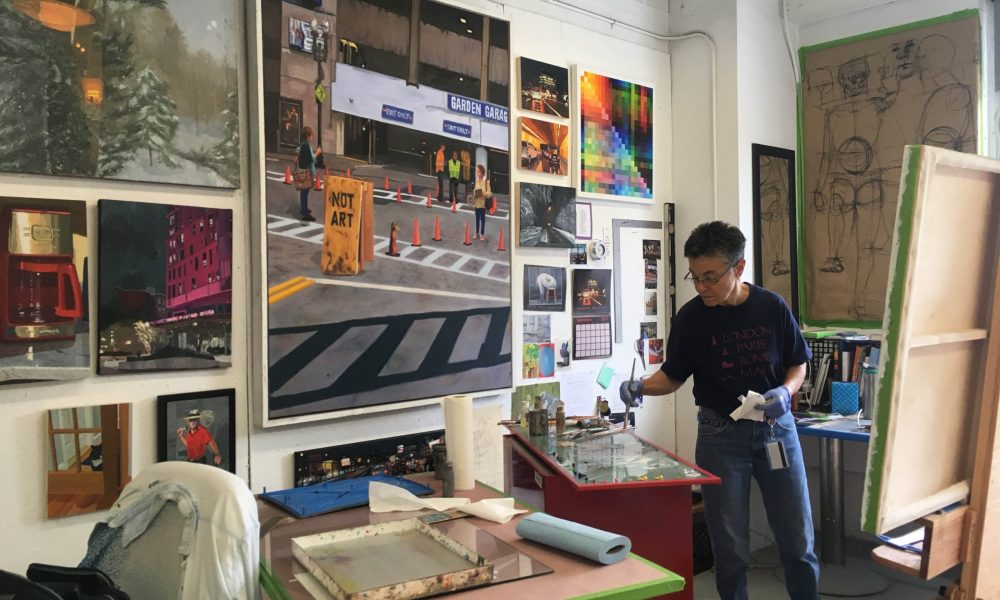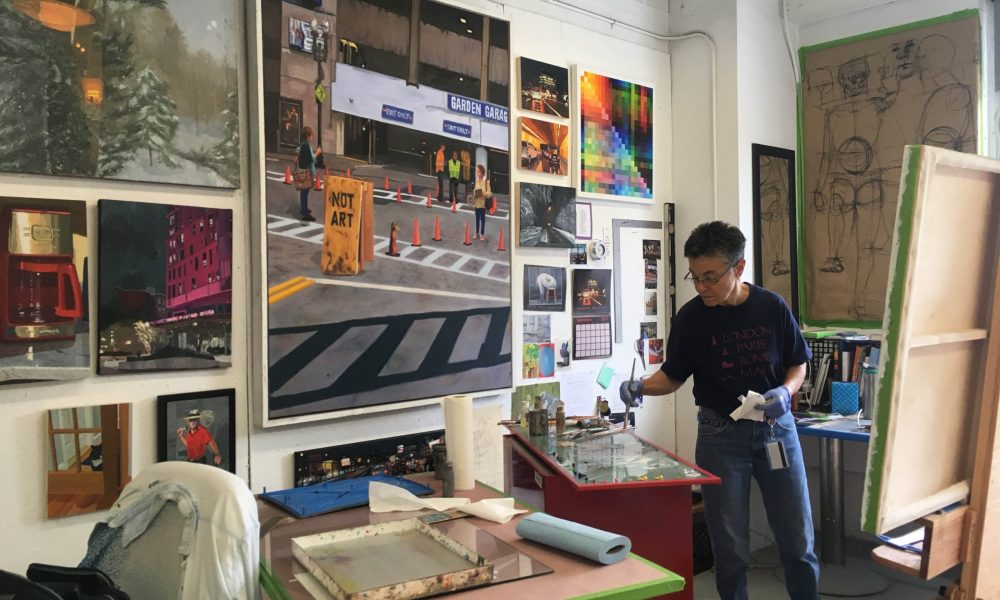 Today we'd like to introduce you to BJ Beck.
BJ, let's start with your story. We'd love to hear how you got started and how the journey has been so far.
One might say, I took the scenic route to art, and being older than most, my story is also longer. Growing up in the Midwest, I doodled uncontrollably, considered more a bad habit than a latent interest in drawing. My pragmatic parents believed in education as a means to a better life, i.e. a J-O-B. We lived 30 miles from the Art Institute of Chicago, yet I only visited once during that time, when my second grade teacher took me there with another student. It's not that I was discouraged from pursuing art, so much as that we were not an artistic family and being "an artist" never surfaced as a viable option. Nonetheless, my ever-supportive, gutsy mother instilled in me the belief that I "could do anything" I put my mind to. Of course, that made sense to her because at the age of 4, she knew she was going to be a nurse; and at 17, she took the bus to Iowa City and became one.
She was incredibly tolerant when I put my mind to half a dozen different things before graduating with a BA from the University of Illinois in psychology and English, hardly adequate preparation for a J-O-B. I did complete a nurse's aide training program one summer while in school, and that education supported me for a couple of years until I went back to school in New York (Pace University) and got an MSN (master of science in nursing), followed by a nurse practitioner preceptorship in Cabin Creek, WV. Then, I worked for a family practice residency program in Augusta, Maine and felt I had arrived, until a change in administration made me realize just how much what I did depended on those above me wanting me to do what I did. So, I put my mind to becoming a doctor. I moved into my mother's basement and took math and science courses. When the University of VT (UVM) accepted me, we both cried (because that's what we do in my family). After graduation, I did a year of medicine in San Francisco and residency (psychiatry) and fellowship (psychosomatic medicine) at Mass General Hospital (MGH) in Boston. Even before I finished residency I had two outside jobs, and have always had two or three jobs, along with my MGH clinic. Now I thought I had surely arrived.
But life's a journey, not a destination, and along the way, I lost my mom to cancer with the crashing realization of just how precious, precarious and short life is. I needed to do something besides work. I took a pencil drawing course, twice, then moved on to pastels and eventually paint. Other than the evening of my class, I drew or painted mostly on weekends, which became increasingly frustrating. I didn't want to be a weekend painter. It was not my "hobby." Then, at a low point in my professional career and personal life (just after the loss of my older brother to AIDS), I received an anonymous email – no "from" address – how do you even do that? It was a quote from Mark Twain:
"Twenty years from now, you will be more disappointed by the things you didn't do than by the ones you did do. So, throw off the bowlines. Sail away from the safe harbor. Catch the trade winds in your sails. Explore. Dream. Discover."
I knew immediately: I'm going to regret not going to art school. I told my former art teacher I was thinking of applying to MassArt (Massachusetts College of Art and Design). She said: "Oh, I wonder whether you could get in? It's very competitive, you know." Well, I didn't know, and it never occurred to me that I couldn't get into art school if I put my mind to it. I looked into it. I wrote my statement. I took a workshop on portraiture; I went to Art New England and did the plain air course with Christopher Chippendale – 2 years in a row – and got him to write one of my letters. I submitted my portfolio – and multiple transcripts. I made the cut, continued my MGH clinic, but cut back on my other jobs. I graduated with my BFA in May, 2016, and immediately started the MFA program that fall. I received my MFA this past May, also from MassArt.
Now, I feel prepared for the real work of becoming an artist.
Overall, has it been relatively smooth? If not, what were some of the struggles along the way?
I think anyone who says they had a smooth road to success in the arts is either unbelievably lucky or lying. First, having a successful career outside the arts is an obstacle to starting over and reinventing oneself. It's also hard to be taken seriously by those who know you in another context; they often think it's "cute." But I guess the real issue here is one of self-confidence and how tentative and easily undermined that is. There are endless opportunities to question yourself in art school! (Not unlike psychiatric residency!)
Unlike nursing or medical school, where I felt that it was my only job to learn, perform and excel to the best of my ability, domestic, professional and social commitments did not go away because I was in art school. Maintaining a household 35 miles out of the city presented challenges, including pet emergencies, a break in, unanticipated family surgeries, a broken arm and a new hip.
Going back to school, quitting or cutting back on work, is also expensive. I was so lucky to be living in MA where MassArt is a state school! But even though I realize paying for art school out of pocket when I was working as a physician is clearly a first-world problem, it is a strain, to say the least.
This was the fourth time I have gone back to school, and I firmly believe in education as the great equalizer. But, it was harder to be 40 to 45 years older than art students than it was to be 15 years older than medical students. The increased intensity in the MFA student body was a welcome relief! And yet, there were things to learn and appreciate from my undergraduate classmates – they had far more art experience than I did. I had to work hard to stay open to that, to accept the inspiration they could offer.
Advice for those just starting out? Put your mind to it, give everything a try, then do what you want to do. Find mentors wherever you can. Be a part of a community of artists, starting with student colleagues or a community association. Get as much art history under your belt as possible – find your "peeps" in the art world. Push the boundaries, ask questions, reach beyond your grasp and never assume the road you are most drawn to is really closed. I was a representational painter in a program with largely abstract faculty. I took what I could glean from them, then reached out to other artists for more genre-specific input. I also leaned on my fellow art students for ideas, support and comradery. I think it's important to learn what you can from a diverse range of artists, and to hone in on those whose work inspires you. The internet is an amazing tool and you might be surprised to find that your "celebrities" of the art world will actually answer email inquiries, and possibly agree to independent studies or even Skype critiques. And if they don't, no harm in asking. Be humble, but believe in yourself. As an otherwise feckless dean said to me at 17: "The door to opportunity says PUSH, not knock."
What should we know about Limbic Studio? What do you guys do best? What sets you apart from the competition?
I am a representational painter working from direct observation and a variety of source materials, including my own experience of the motif (something in psychiatry we call autognosis). I call myself a phenomenological painter, in that my own experience of the thing itself is really the subject of every painting. (I totally agree with Fairfield Porter when he said: "Painters are interested in things.") I am drawn to themes of transition: physical, visual or emotional movement, passages – "from here to there," looking through windows, seeing reflections, etc. Unlike the instantaneous capture of photography, the very act of painting travels through time, the fourth dimension. No matter the persistence of the observation, the observed is fluid, changeable, often uncontrollable and interactive. I strive, as a painter, to embrace the unexpected, the transient moments and surprises that have everything to do with my experience, and to leave some mark or trace that says I was there. My goal is to translate that experience into paint on a two-dimensional surface, and to engage the viewer is some way, be it a sense of "being there," a sense of curiosity or humor, disorientation or tension.
As an artist and a psychiatrist, I didn't want to start art school with any sense of entitlement from past, unrelated endeavors. But there is a relevance, one practice does inform the other. As a psychiatrist, I've learned to set limits and to respect boundaries. As a caregiver, and as an artist, I want to (metaphorically) touch people. I want patients to leave my office feeling better, more hopeful, empowered. And I want my viewers to linger and ponder – to feel something. As an artist, I am very interested in the experience of a painting living beyond the moment of viewing – like a good book or a good joke – like the sense of alienation I personally feel when I conjure up images like Hopper's Nighthawks. In the office, it's all about the patient. But in painting, I can "share," reveal my presence, divulge my point of view, my slant on the social landscape. In contemporary art lies a freedom that would be dangerous in psychiatry. But I don't have to worry that anyone will sue me for not upholding their artistic sensibilities.
For good reason, society often focuses more on the problems rather than the opportunities that exist, because the problems need to be solved. However, we'd probably also benefit from looking for and recognizing the opportunities that women are better positioned to capitalize on. Have you discovered such opportunities?
I guess it depends on how one defines "well positioned." If that means able and capable, then as intelligent, feeling beings, I think it would be more difficult to think of opportunities for which women are not particularly well positioned. Brute strength might be the only genetic disadvantage, and not a required trait for very many, 21st Century opportunities. Women have always had to rely on other means to meet their needs and achieve their goals. On the plus side, there are some physiologic differences that favor women at this time when people are feeling so divided. For example, the portion of the brain that codes for relationship and close, stable attachment matures (myelinates) earlier in the female brain. We could certainly use more relational stability in positions of power.
Of course, women have not been equally accepted, encouraged, remunerated or advanced in numerous fields, including art, medicine, academia, finance, government, and the military, to name a few of the obvious. The Me Too movement, greater transparency (thank you, Apple for making phone videos and images ubiquitous!) and more awareness and acceptance of gender fluidity are increasingly opening opportunities for women (consider the number of women candidates running in the midterm elections). Now, we can only hope this starts to roll back the resurgence of xenophobia and racism in our country. Not only are there myriad opportunities for women, but there is tremendous need for them to take those positions for the benefit of the entire population. I didn't mean to get on a soap box here, but women are an amazing, and amazingly under-utilized, resource.
Contact Info:
Website: www.LimbicStudio.com
Phone: 339-227-0417
Email: bjbeck@limbicstudio.com
Instagram: bj.beck
Facebook: bjbeck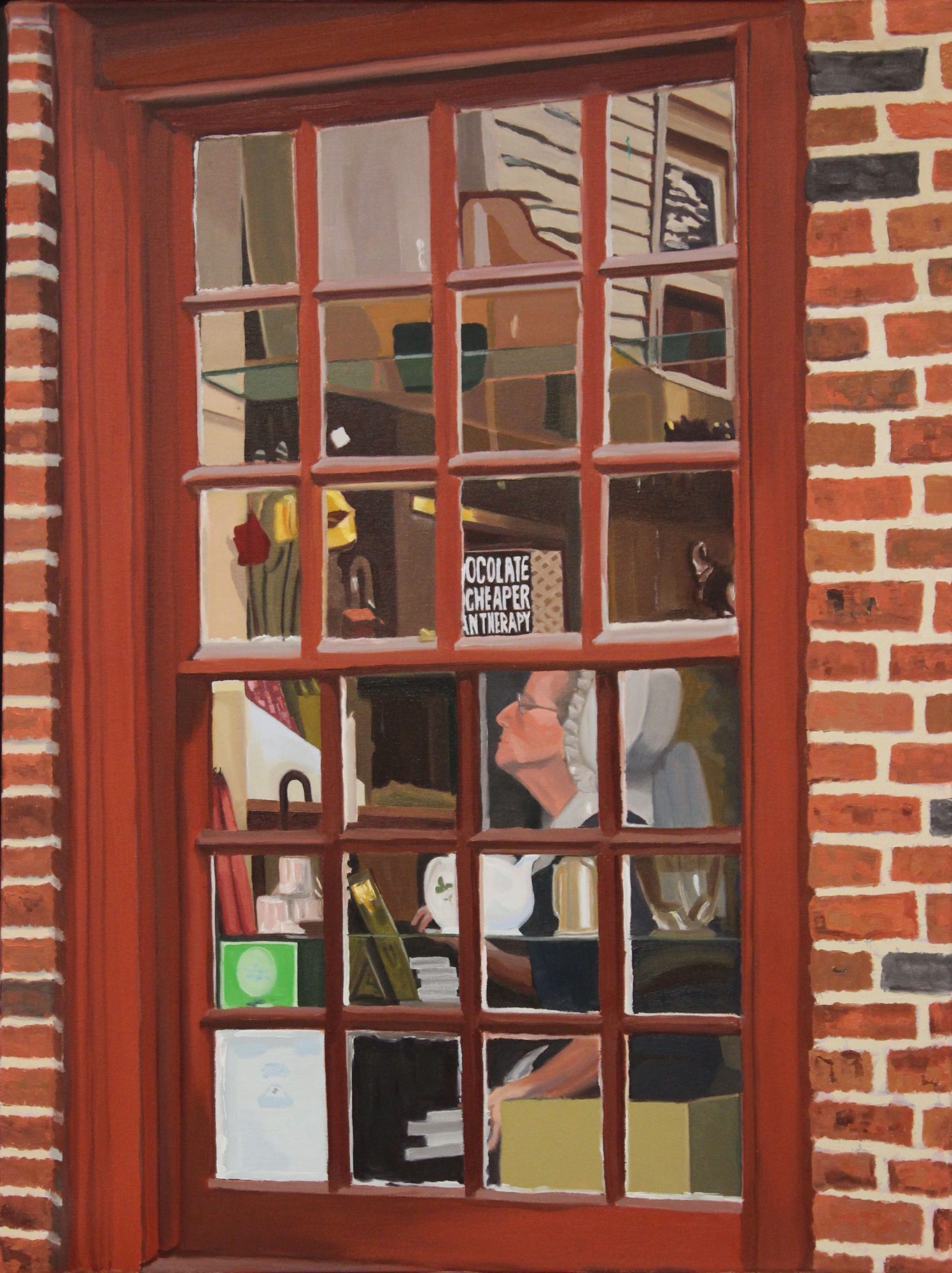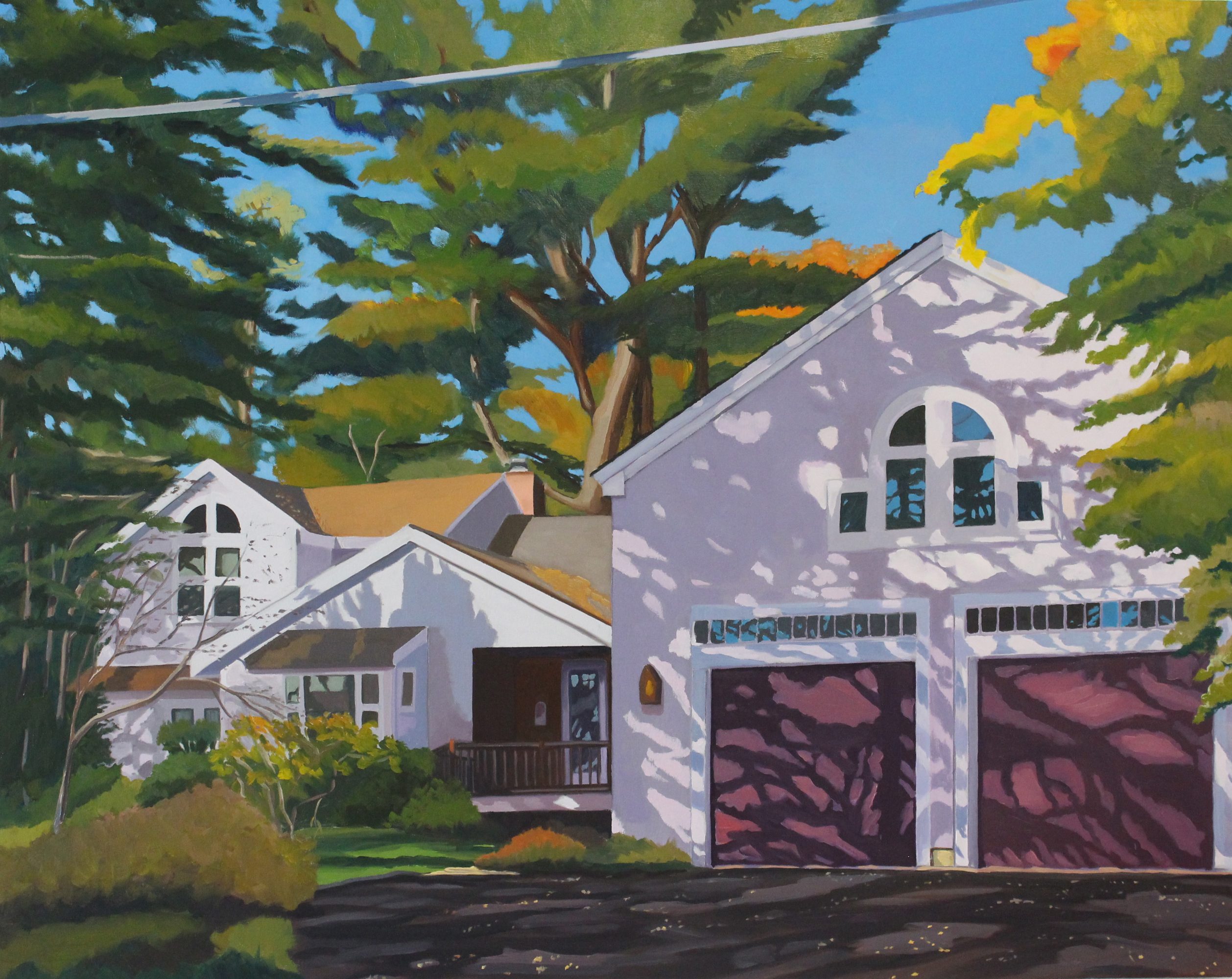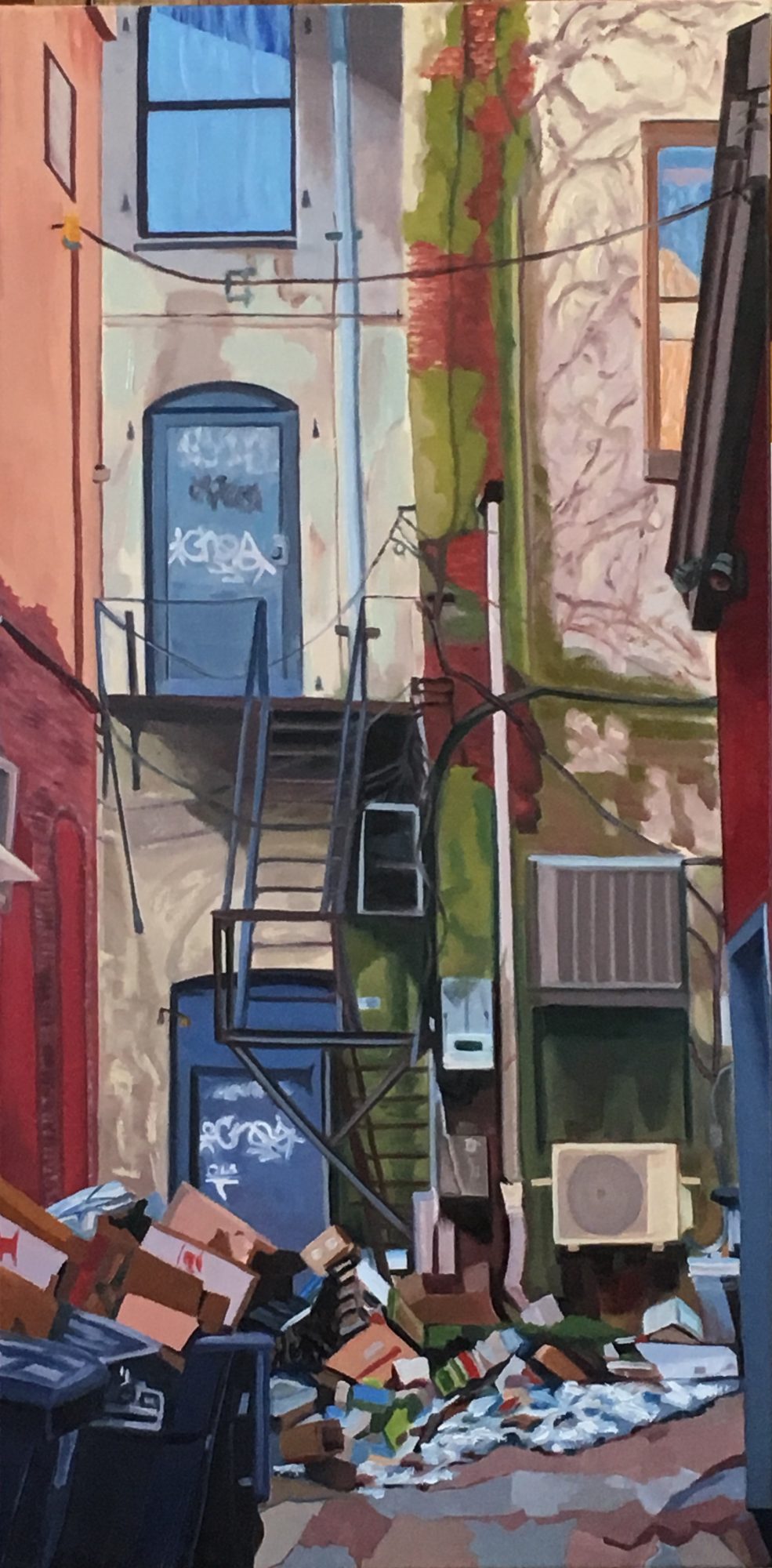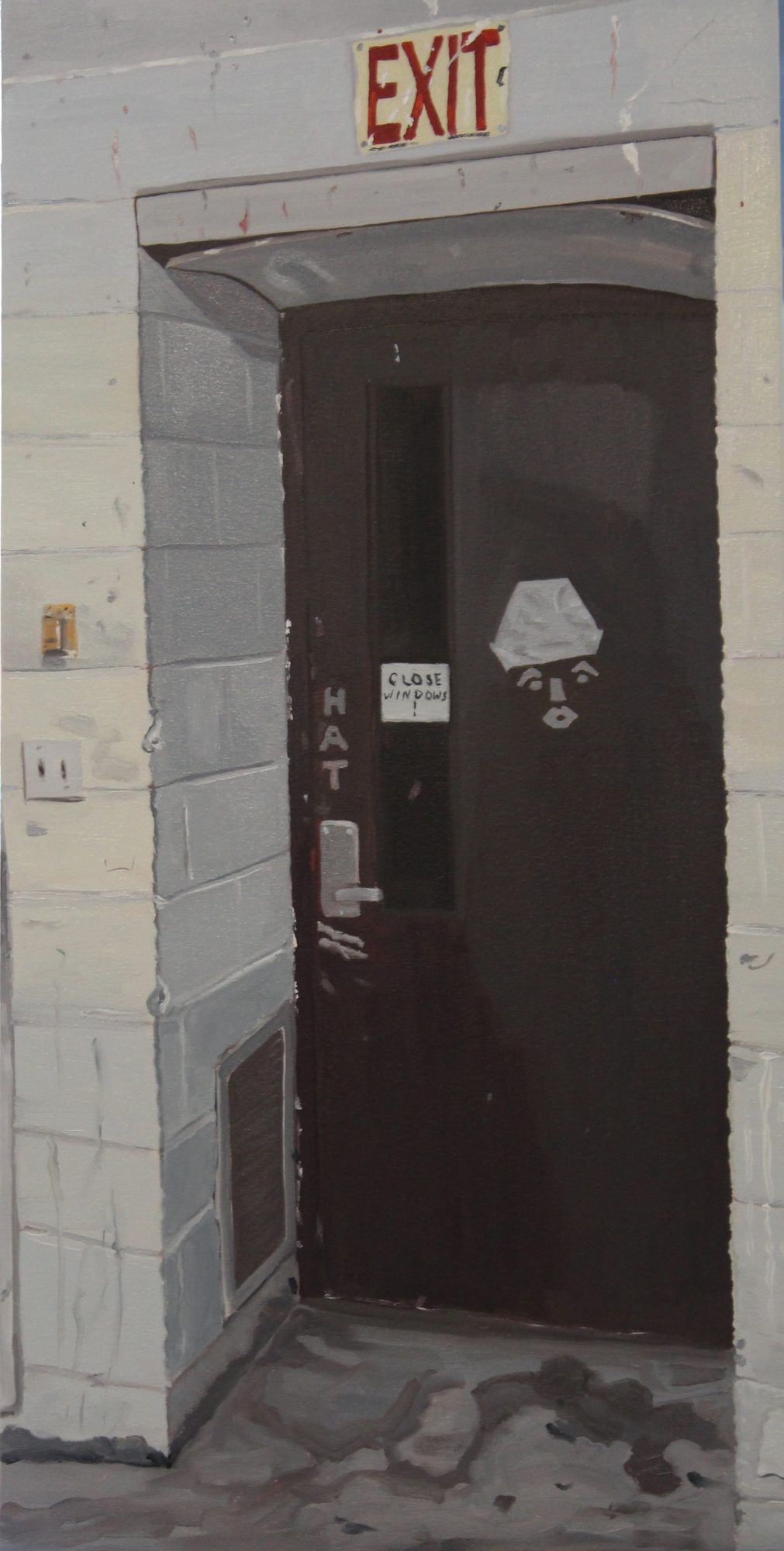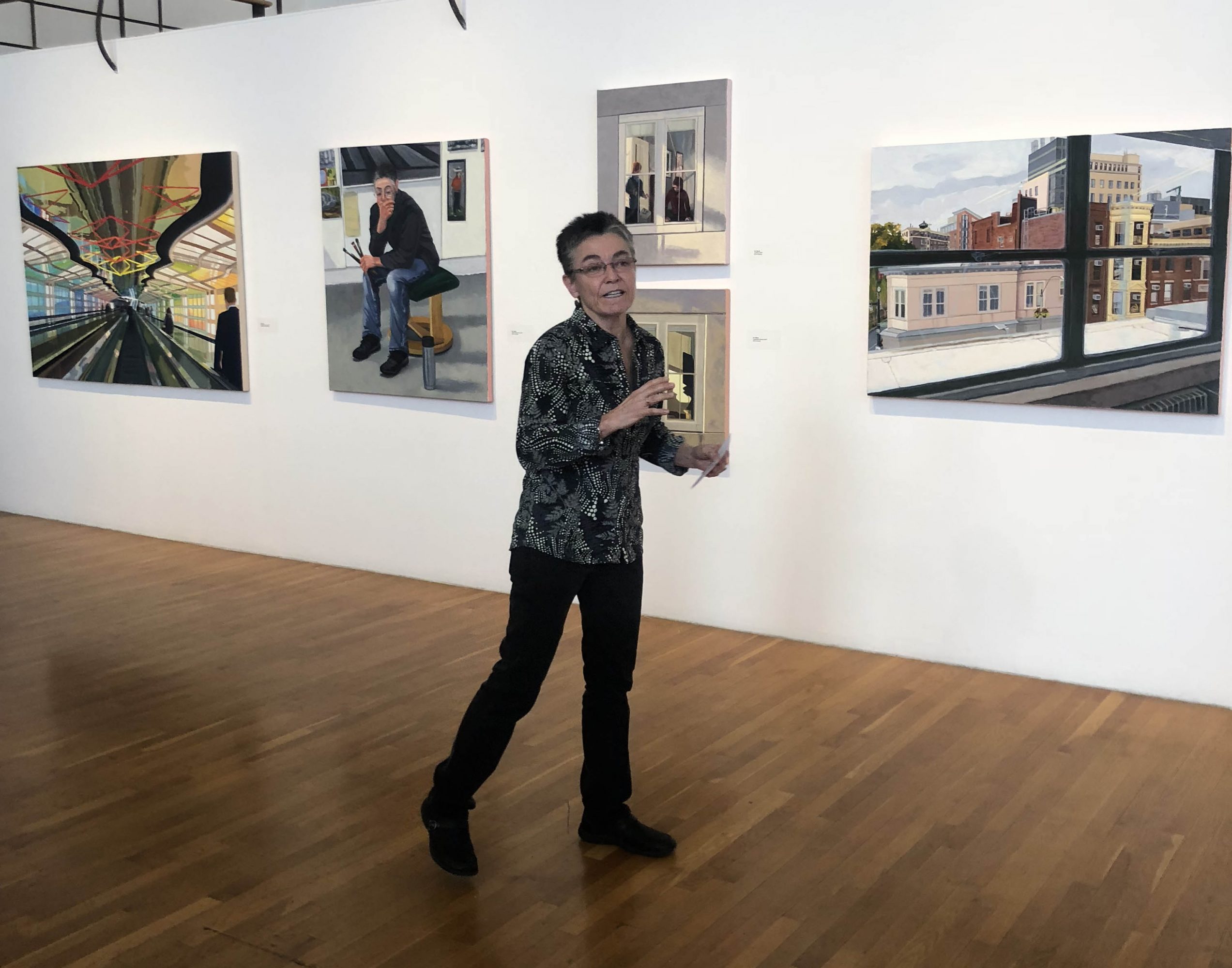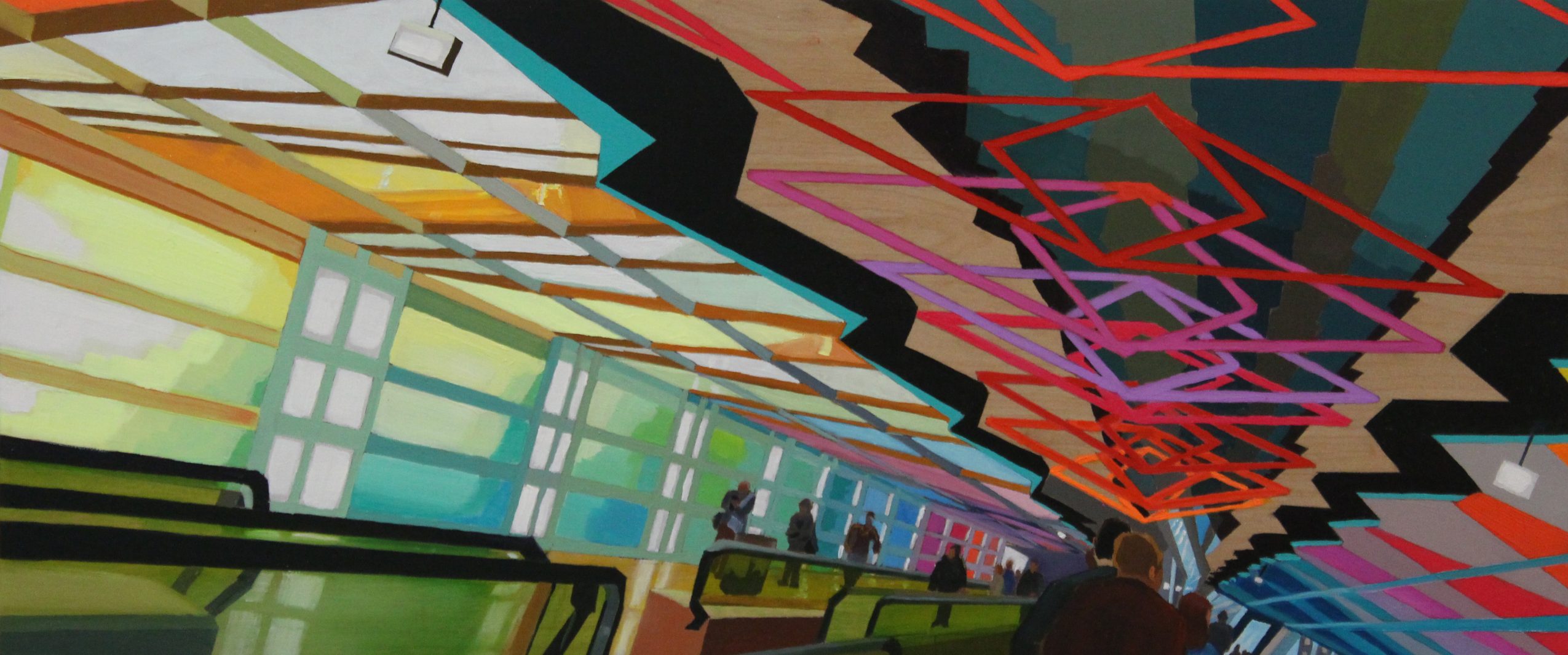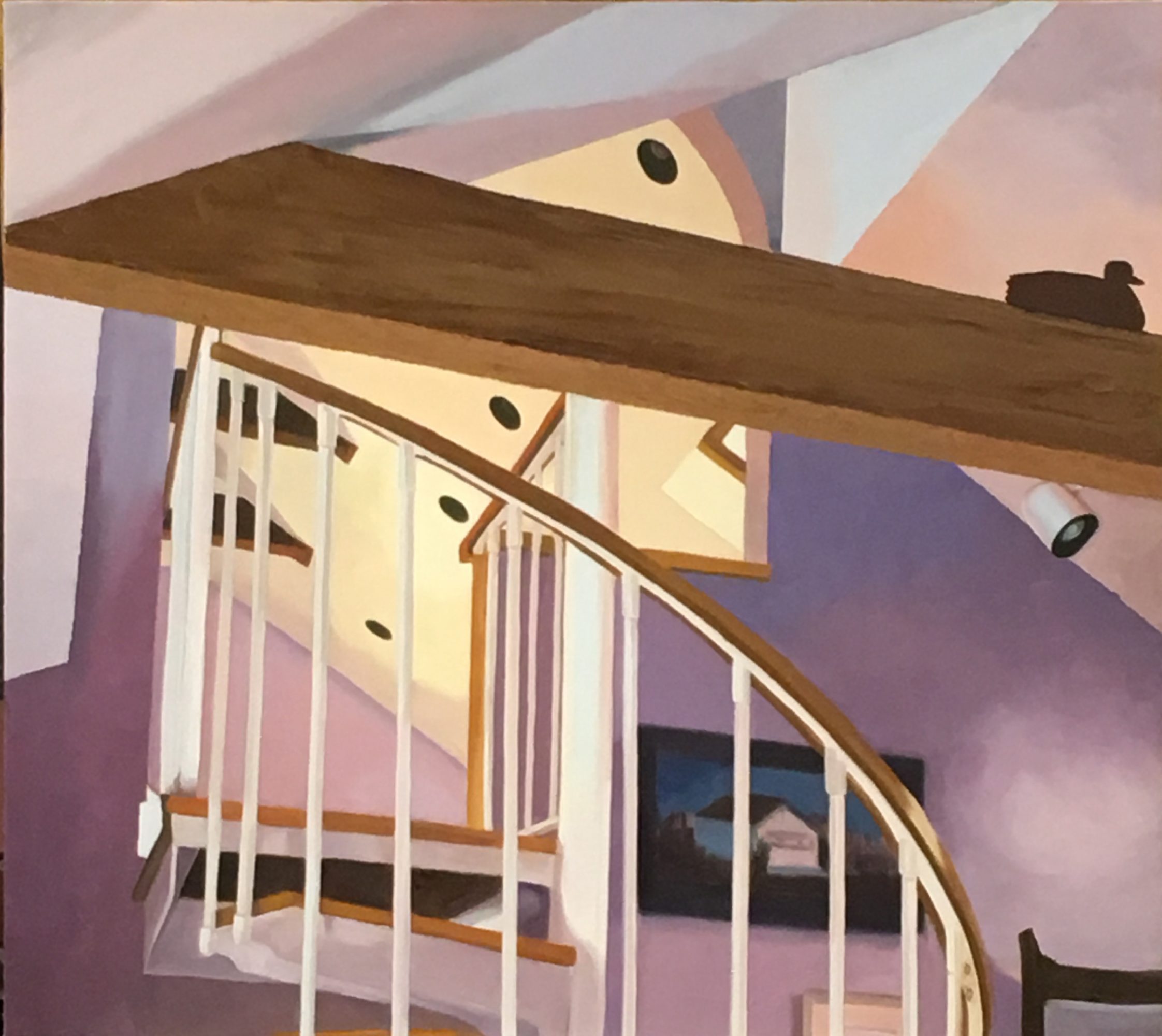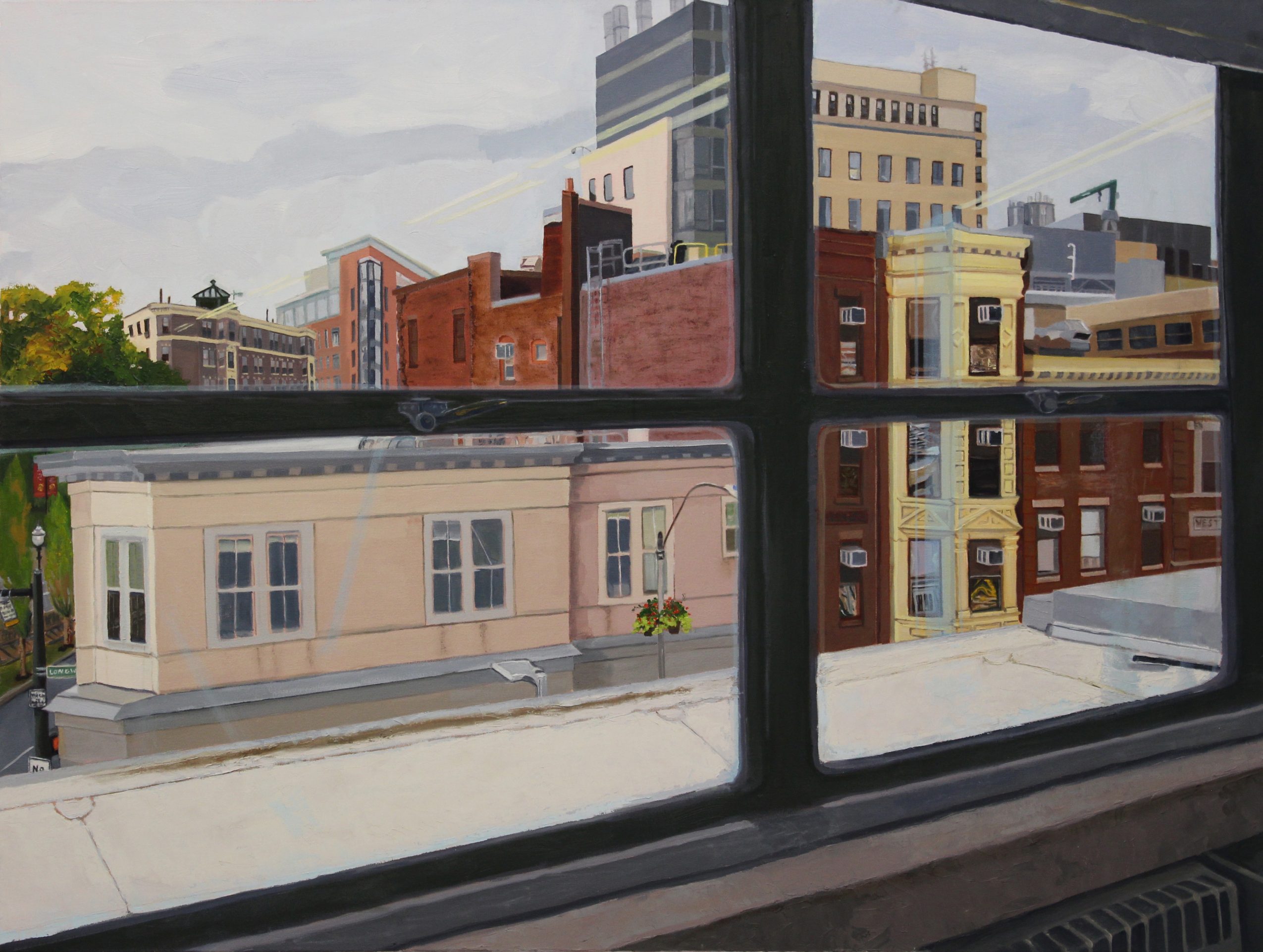 Image Credit:
Mahima Kapoor, Kamal Abdullah
Getting in touch: BostonVoyager is built on recommendations from the community; it's how we uncover hidden gems, so if you know someone who deserves recognition please let us know here.