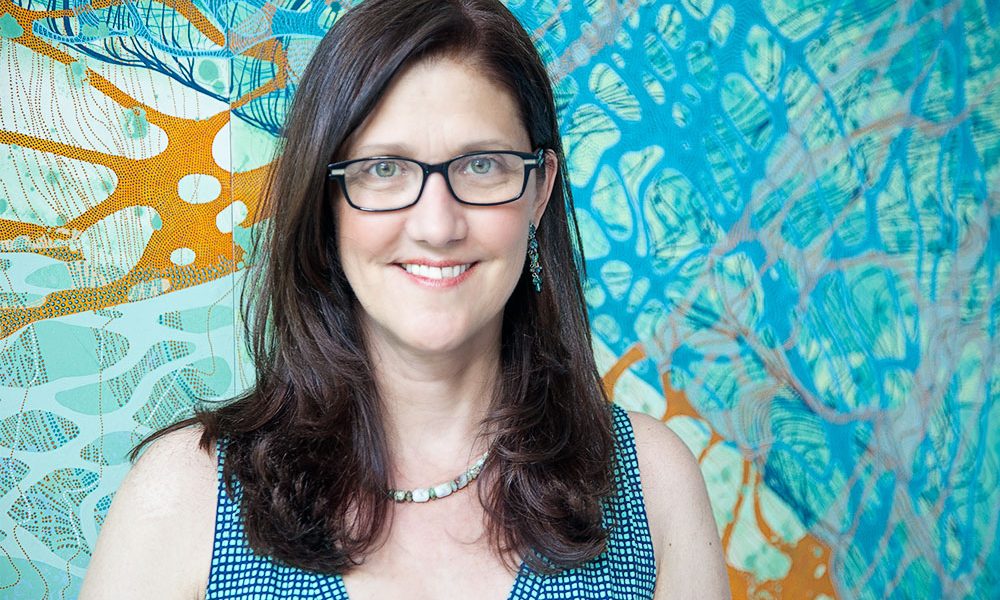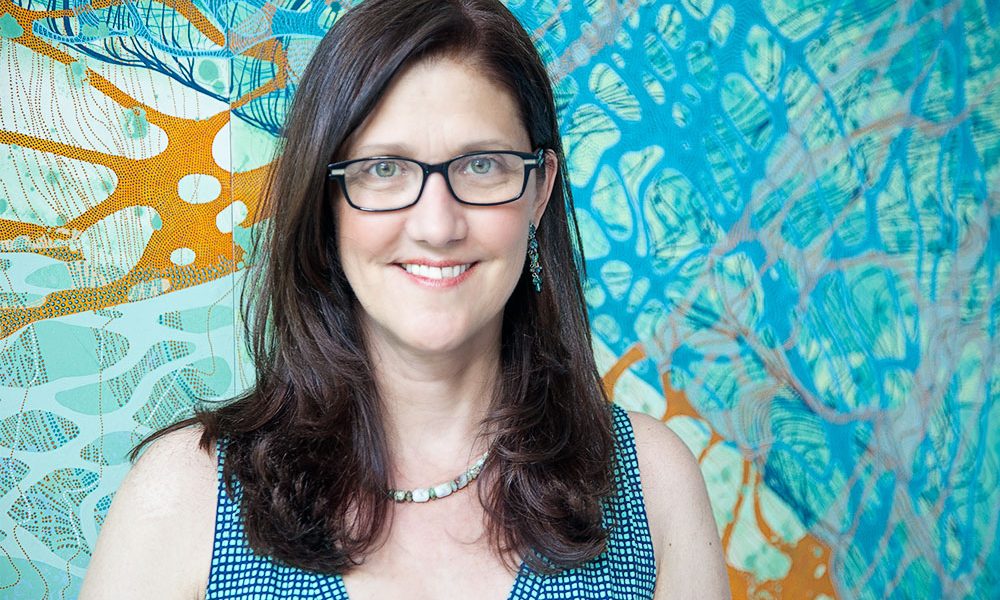 Today we'd like to introduce you to Lynda Schlosberg.
Lynda, we'd love to hear your story and how you got to where you are today both personally and as an artist.
I've been making art all of my life and one of my first vivid memories is from fourth grade. The art teacher had a "still life" of junk in the middle of the room and he had us draw whatever we saw. I was using big fat magic markers on newsprint paper and I drew a funky, futuristic looking robot woman. Somehow my interpretation impressed the teacher and he was so openly encouraging it made a lasting impression on me. I continued to draw all the way through high school and in college my more practical side persevered and I set my sights on a future as a graphic designer and I earned my BFA in Graphic Design from Ohio University.
For the next 15 years I pursued my career as a graphic designer working at several high-tech companies. I started out as a production artist in a research engineering think tank and worked my way up the marketing management chain until I was a creative director of a very large international software company. Through those years I was painting on the side, mostly landscapes and wildlife.
In 1998 my life was turned upside down when my only sister was tragically murdered. It took a year, but I left my big corporate job to start my own freelance design business. This allowed me to have more flexibility with my time and I started taking long morning walks to heal. By then, digital cameras were taking off, and my first pocket-sized Canon PowerShot went with me everywhere. The idea was to take photographs as references for landscape paintings. However, the photographs quickly became the end game. I kept buying better equipment as the technology advanced and soon was selling prints of my images when another tragedy struck. The person I was in love with was killed in a plane crash and my world turned upside down yet again. This time I needed to make even deeper, more personal changes. It took several years of healing and searching and eventually realized I needed to go back to art school and enrolled into the MFA program at the Art Institute of Boston at Lesley University.
The choice to get my MFA wasn't about the degree so much as it was about having the rigor of a formal graduate program to develop myself as an individual artist. The photographs I had been taking were becoming more abstract, and my intent was to push the medium of photography as far into abstraction as I could. And then a funny thing happened, I went into the program as a photographer and came out as an abstract painter. It was through my creative inquiry and evolving process that I discovered that I was supposed to be a painter all along, and I've never looked back since.
We'd love to hear more about your art. What do you do you do and why and what do you hope others will take away from your work?
Since 2008 I've been making abstract paintings on panel and paper. I usually start out with fluid pools of color that are overlaid with solid, amorphous shapes, followed by a voluminous number of small dots, circles, dashes, and thin lines. These marks are made up of bright, flat, opaque colors which are layered—almost woven—onto the canvas. I often use Adobe Photoshop to heavily manipulate photographic images into abstract shapes that are then translated onto the canvas as these thousands of small marks that are individually painted using very small brushes. The organization of these patterns are further manipulated in the painting process by initiating a self-determined rule-based system that dictates where the marks will appear—which both obscure and reveal connections between the patterns.
Once finished, my paintings may feel like they are deep under water or traveling the outer reaches of the cosmos, however they are not meant to be the kind of landscape one would "walk into" traditionally with their eyes, instead I'm asking the viewer to dissolve into them as particulate matter. My intention is to portray energetic connections throughout the universe, where people, places, thoughts, and things intersect. My dots are metaphors for sub-atomic particles, and the fine undulating grid work of lines represents an underlying energy field that connects all things.
It was in the aftermath of losing my sister and boyfriend so tragically that had me searching for a deeper understanding about so many things. I explored a lot of different areas of psychology, spirituality and even the paranormal, when my search finally led to quantum physics which somehow neatly tied things together for me. I have become fascinated with the quantum theories of zero-point energy, entanglement, and the observer effect. Together these concepts suggest that there is a constantly moving, never-ending (never dying), underlying field of energy that connects and permeates all things throughout all space and time. What is especially interesting to me is that it is through the observer effect that this unified field is shaped by everything connected to it. Think of it as a kind of collective consciousness—where all thoughts and actions are absorbed into the field, are blended and folded together, and can re-emerge into our waking reality as an infinite number of possibilities. The basis of my work is inspired by these ideas.
Ultimately, I want each painting to be a meditation on all that is, that there are unlimited paths to reach a desired destination, that there is endless potential in all things, and that anything is possible.
What do you think it takes to be successful as an artist?
I think the most important characteristic is about being completely honest with the work that I make. That my creative inquiry and process stays true to my intentions and that I am constantly pushing the work forward in some way. I had a professor once say to me, "Everything in painting has already been done, so if you can push the medium of painting even just a fraction of an inch forward, then you are accomplishing something." I've never forgotten that. I also think diligence and commitment to my studio practice is essential. It's hard to move anything forward if I'm not constantly working and exploring—so simply showing up every day to do the work is crucial whether it's a "successful" day or not. Besides, a bad day in the studio is still a really good day.
Do you have any events or exhibitions coming up? Where would one go to see more of your work? How can people support you and your artwork?
Check out my website for a full history and my Instagram feed for more up to date images of what I'm up to. As for this summer, I have work showing in several places:
Fitchburg Art Museum
Solo exhibit – Multiverse
June 22-September 2, 2018
Opening reception Friday, June 22, 6-8pm
Artist Talk Sunday, July 22, 1:30pm
185 Elm Street, Fitchburg, MA
www.fitchburgartmuseum.org
The Cultural Center at Rocky Neck
Artists Explore SERIES
June 29-August 12, 2018
Opening reception Friday, June 29, 6-8pm
6 Wonson Street, Gloucester, MA.
www.rockyneckartcolony.org
Hutson Gallery
Featured July 13-August 1 (and ongoing all summer)
Opening reception Friday, July 13, 7-9pm
432 Commercial Street, Provincetown, MA
www.hutsongallery.net
Kingston Gallery
Solo Exhibit scheduled for May 2019
450 Harrison Ave No. 43, Boston, MA
www.kingstongallery.com
13FOREST Gallery
Gallery Artist (ongoing)
167A Massachusetts Ave, Arlington, MA
www.13forest.com
Contact Info: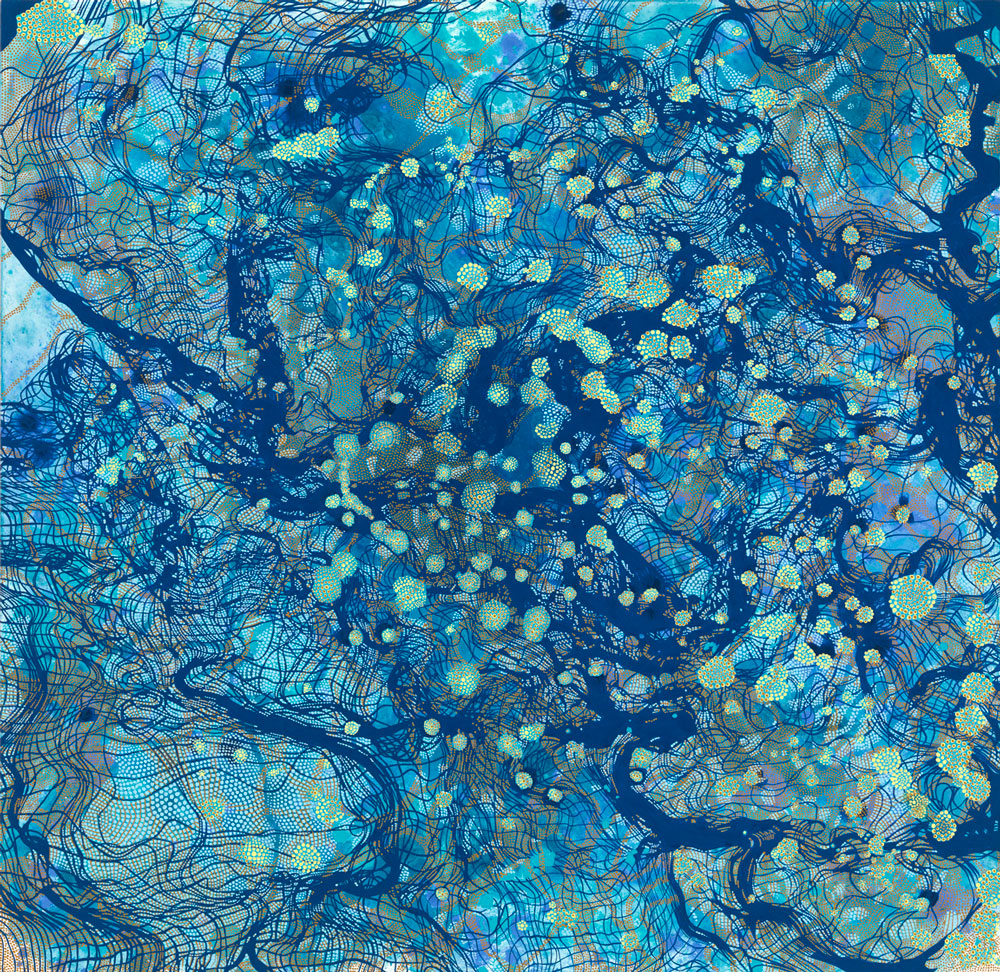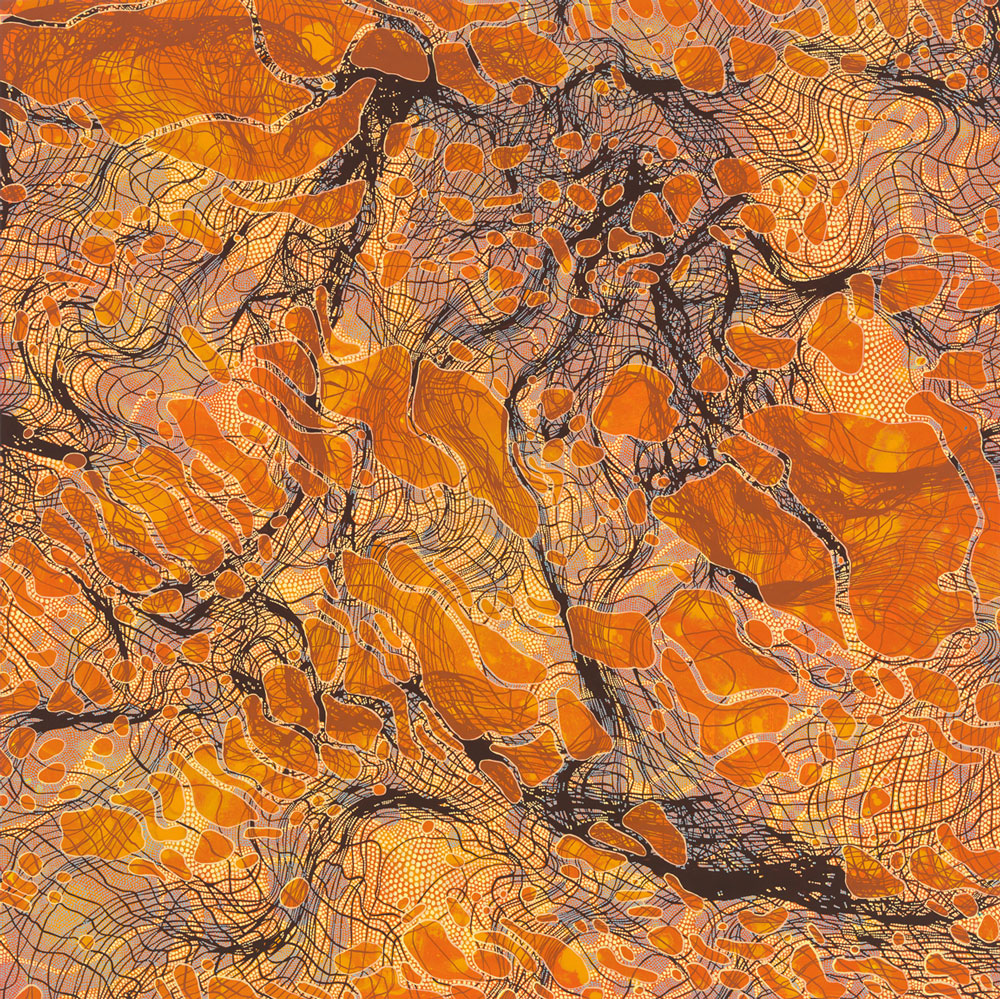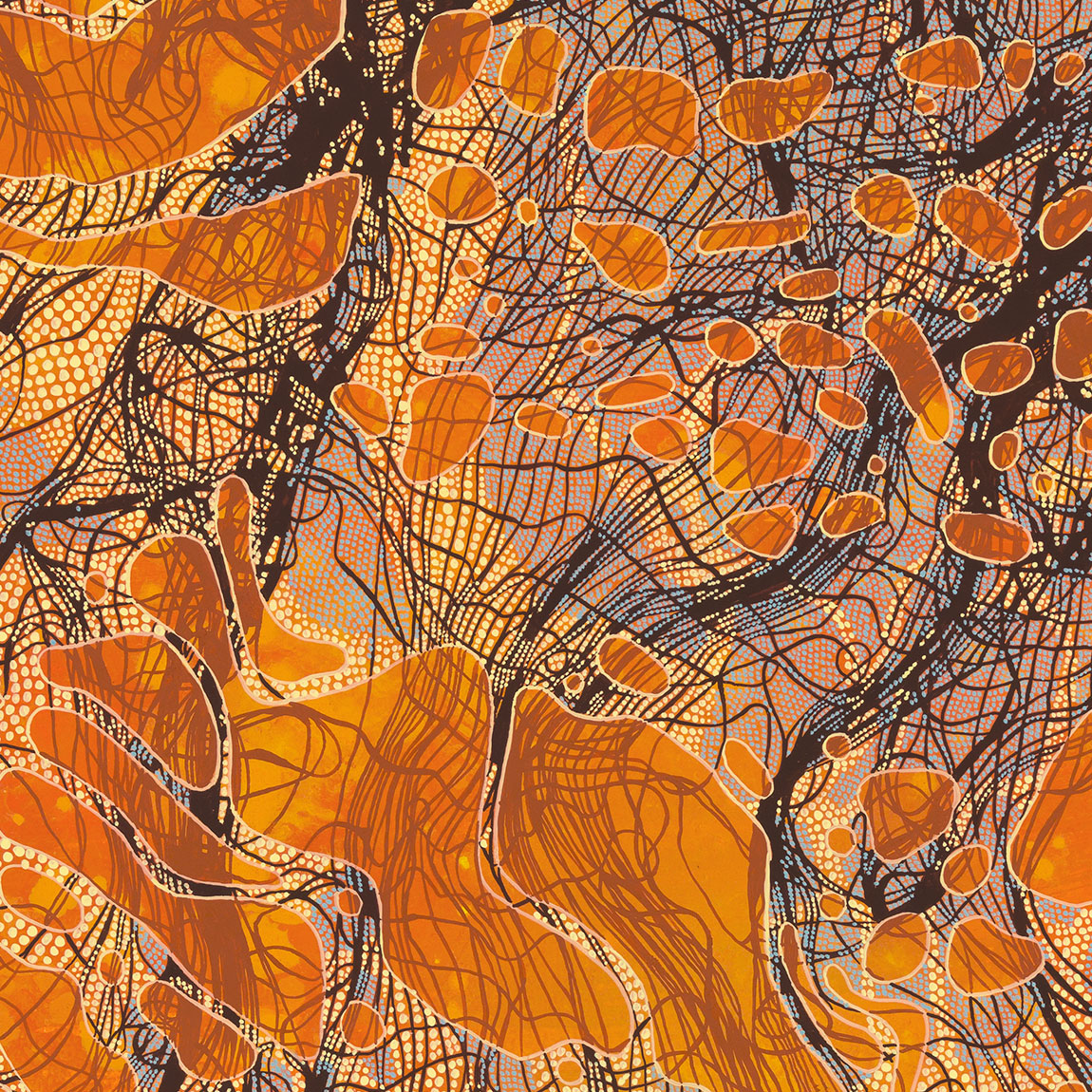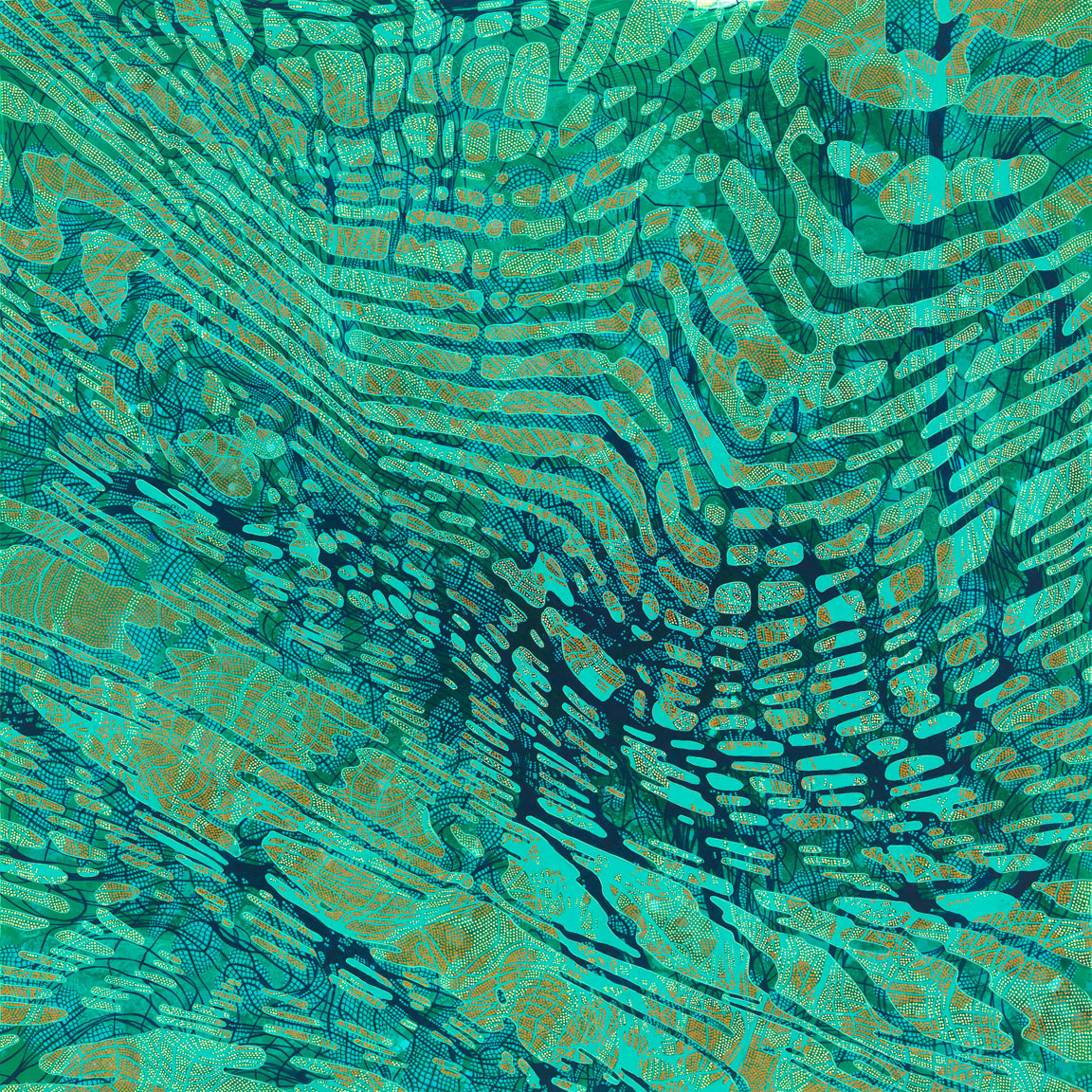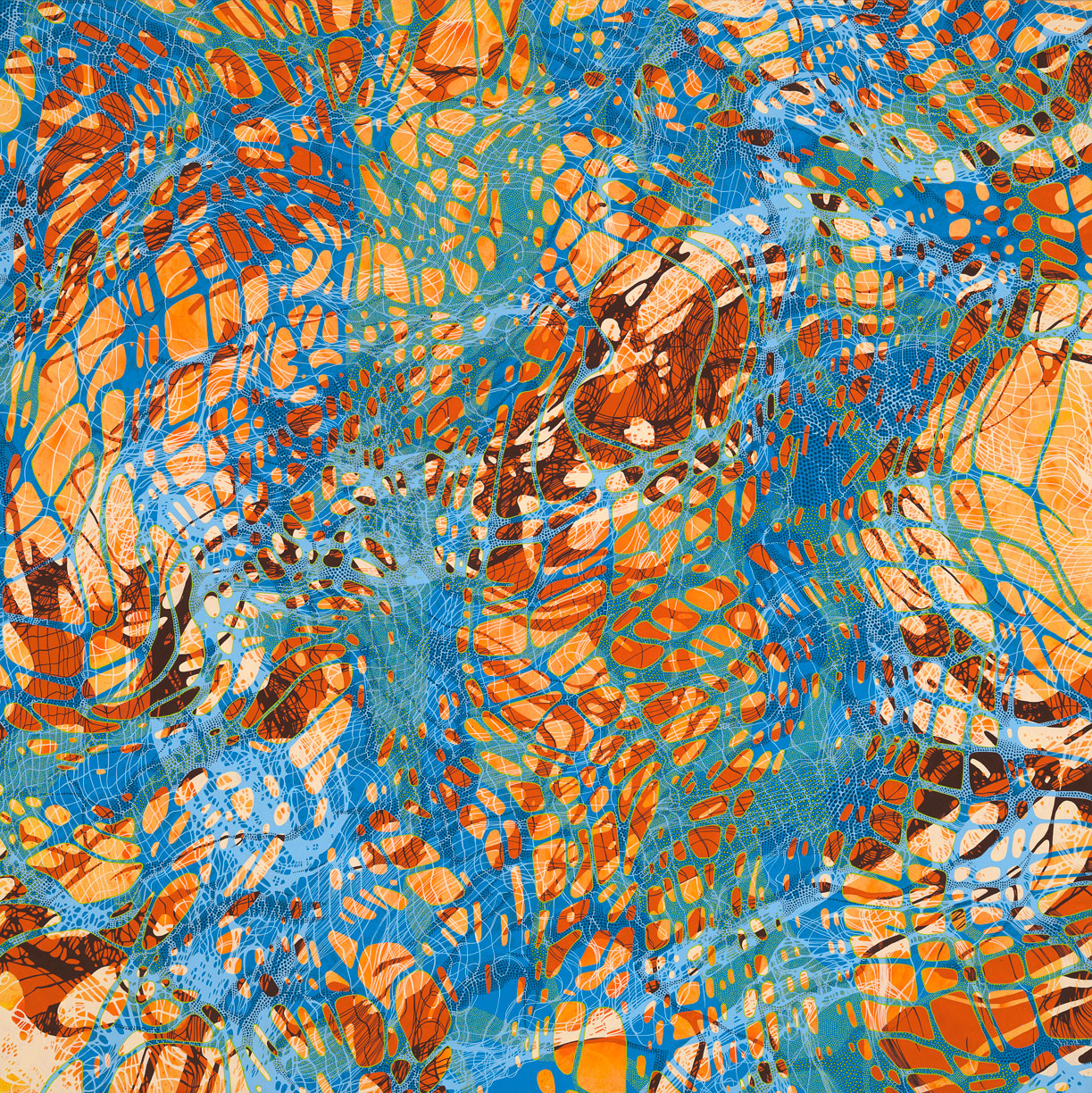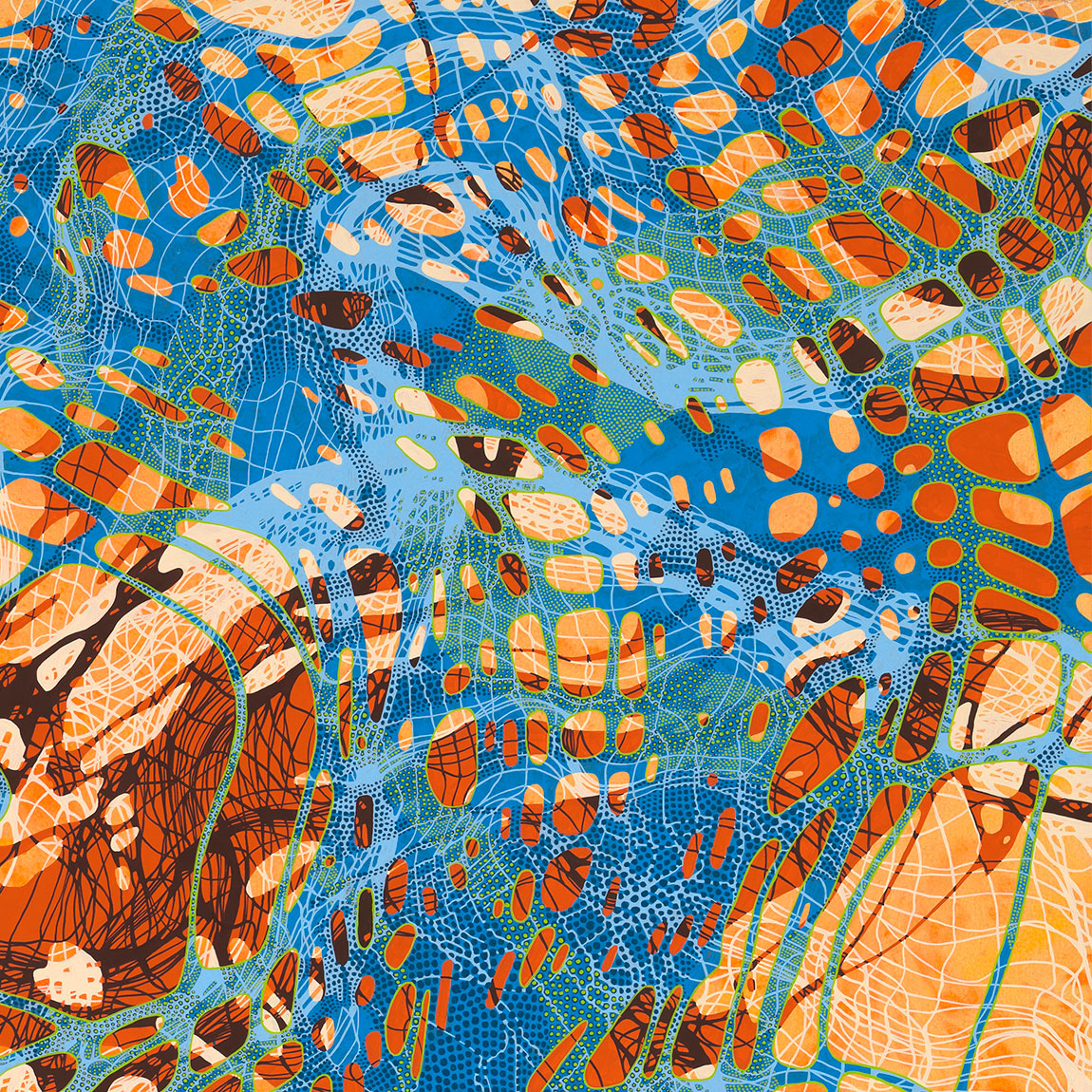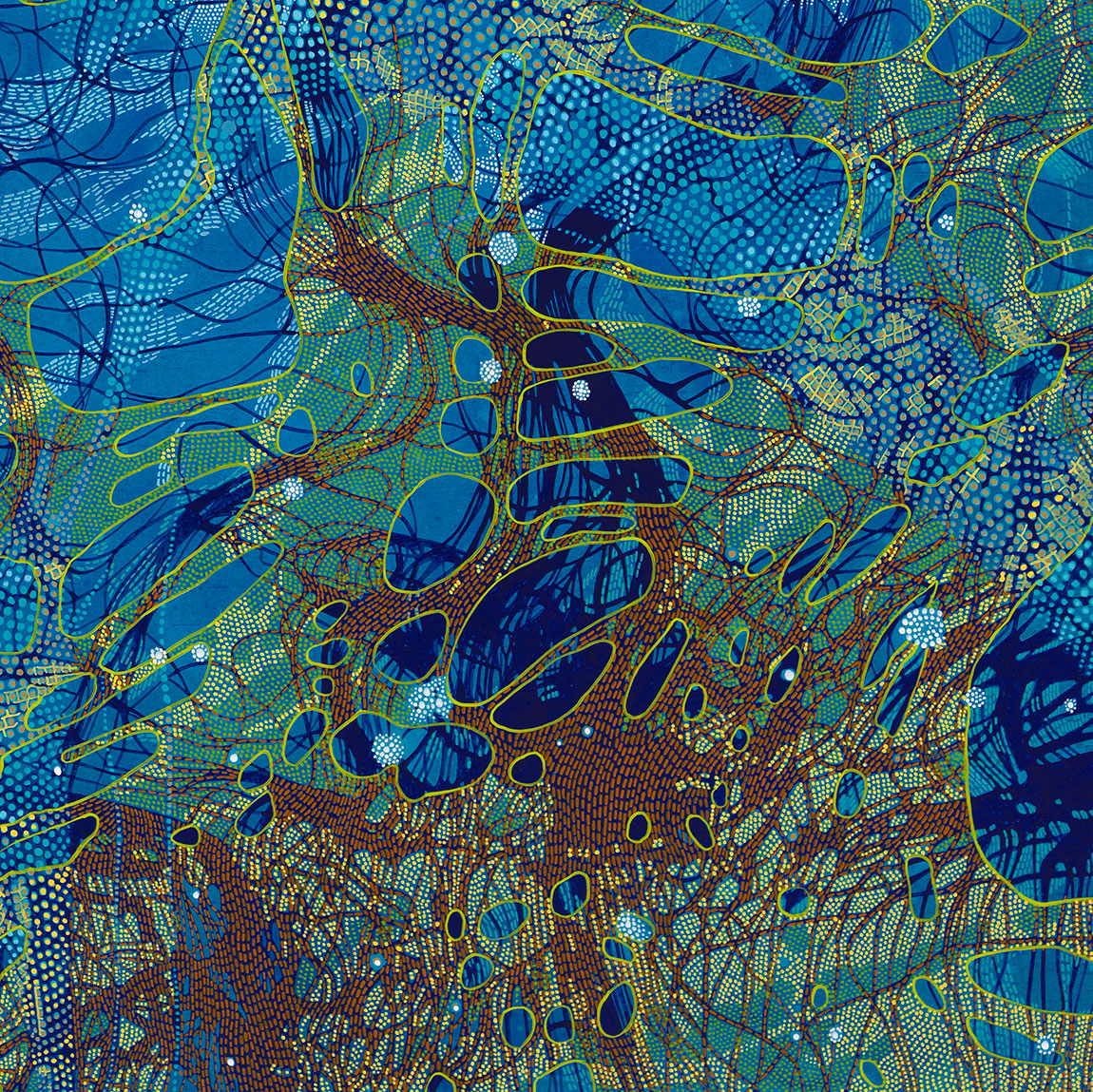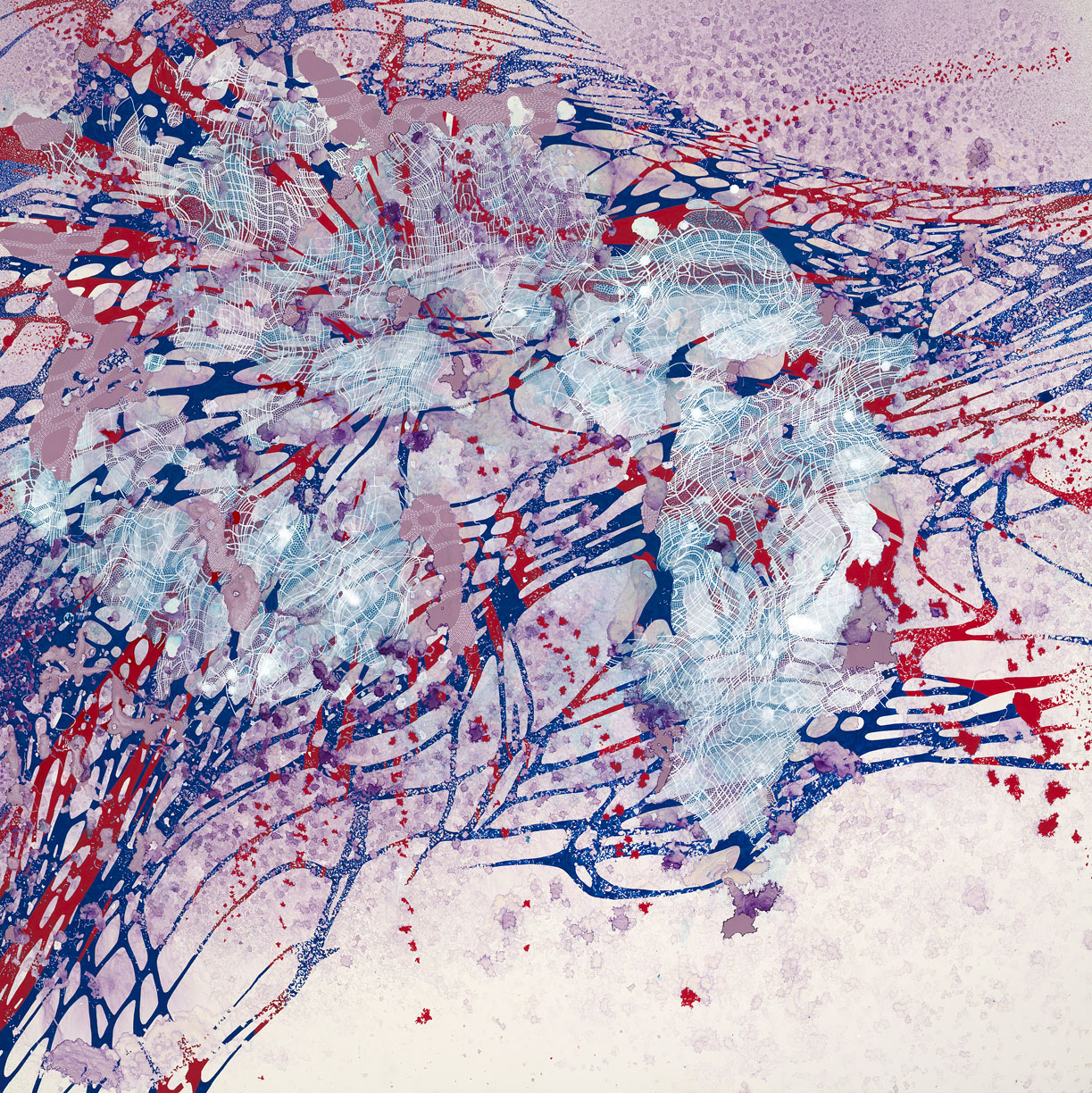 Image Credit:
Stewart Clements.
Getting in touch: BostonVoyager is built on recommendations from the community; it's how we uncover hidden gems, so if you know someone who deserves recognition please let us know here.