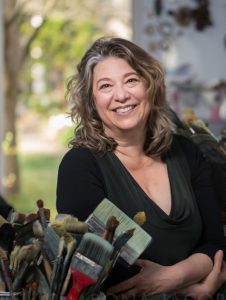 Today we'd like to introduce you to Ilana Manolson.
Ilana, we'd love to hear your story and how you got to where you are today both personally and as an artist.
I was born in Calgary, Alberta, Canada, which sits at the edge of the Rockies where you learn to read the vast open sky to see what the weather will be. When I was young, we moved to Montreal and we spent weekends in the Laurentians where the forests are thick.  There, I learned to navigate by looking closely at the growth of the forest floor. My two passions, being outside and art, were separate. After a year in Fiji working for the Canadian government after high school, I studied botany at Dawson and Goddard Colleges. While I was in Vermont, I worked as a puppeteer and made larger than life-size puppets for Bread and Puppet Theater.  I took my first job as a naturalist at Parks Canada Western Region where I returned to my roots in Alberta.
At Elk Island National Park, I was asked to look closely at the landscape to ascertain the health of the park as a site for bison. My colleagues and I did so by repeatedly observing 1' by 1' squares of land. I was struck by the nature of Elk Island, which was intended to preserve itself as a snapshot in time. Yet, the only thing that is constant in nature is change, evolution.
As an interpreter of nature for park visitors, I started making large puppets. A supportive, understanding boss allowed me to replace didactic talks with various kinds of lively, artistic presentations. After I had transformed my office into what was effectively an art studio, I realized that I needed to study art and left to study printmaking and painting at the Rhode Island School of Design (RISD). I had my first shows at Brown University and a private art gallery in Providence upon graduation.
I moved to Cambridge to be with my love (and now husband) upon graduation from RISD and became a partner of a printmaking studio called Artist's Proof, which has been recognized for its influence on the development of printmaking in the Boston area. I was fortunate to be represented immediately by a gallery on Newbury Street and had my first one-person show after a couple of years. My images at the time were of boxes flying through space and houses exploding – symbols of a life in motion.
We moved to New York in 1987 where I painted in a loft in Soho for five years. My imagery drew on what I saw walking around New York – architecture askew, gritty stone walls, posters plastered on urban walls. Although I continued to show in Boston, I also began showing in New York.
We returned to Boston and moved to Concord, MA. As I had always done, my imagery began to reflect what I saw in my peripheral vision, but in this case, it was nature. At this point, my two passions – art and nature – were merged. Since moving to Concord, I walk outside every day (and kayak and cycle) and have been painting from nature ever since. But, I have returned to one of my core themes: what is consistent and what changes in nature. I return to the same places year after year. I used to be an interpreter of nature at the National Parks and now I am an interpreter of nature in my paintings. In describing a recent show at the Jason McCoy Gallery in NY, Stephanie Buhmann wrote about my work, "Manolson's long practice of translating her experience of nature into invented landscapes firmly roots her oeuvre in the 19th Century tradition of Romanticism, when landscape took center stage and became a reflection of emotional and spiritual concepts." She observed, "While identifiable in their fragments, Manolson's compositions become abstractions when considered in their entirety. These landscapes only exist in the artist's imagination and yet, the viewer will access them as something manifest and familiar."
I am excited to be preparing for my first show in London, which will be at the Cadogan Contemporary Gallery in April-May 2019.
I am lucky to have received a Massachusetts Cultural Council Fellowship in Painting this year. This is the second time I have received this honor. Massachusetts is rare as a state that gives money directly to artists and does so solely based upon viewing the work without reference to the artists' names or resumes. I am deeply grateful to the state for its commitment to the arts.
We'd love to hear more about your art. What do you do you do and why and what do you hope others will take away from your work?
In my paintings, I talk about change, time and memory. My work speaks of the fragility of life and celebrates the glory of transition. I used to paint en plain air, taking paints, board, and easel outside to be true to the scene in front of me. Painting day after day at the same site, it became clear to me that what I wanted to paint was not a fixed and constant scene. The light shifted, the weather changed, the leaves fell; from moment to moment it was not the same place. I watched pond turn to meadow, meadow to forest and forest to concrete. I wanted to capture that. I have been expanding the context not just in terms of time but also space and causality. I paint the sum of my understanding of the landscape. I combine different scenes as well as different moments, conveying my sense of how they connect, how different landscapes impact each other, giving weight to elements of nature I remember and editing others. I reach into my pocket and use the rocks, acorns, and flowers that have traveled back with me from my hikes to anchor a piece, distorting the scene to capture the essence. My experience of place is always filtered through memory. I exaggerate and edit. Even though a lot of the scenes look complete, they are the compilation of many miles walked over time. My paintings always encompass something growing and something dying. It is the cycle of growth and death that is the constant in nature and in my paintings. When I paint, I squint my eyes looking for the minute that stands in for the monumental. I paint with acrylic on metal and yupo. Both metal and yupo are slick surfaces that mirror the many screens we get information from today. They are also surfaces that allow me to add and subtract, reflecting what happens in memory and nature.
Do current events, local or global, affect your work and what you are focused on?
Art has always been a reflection of the times. One can see this by the streams of tourists who visit museums when they visit other cities and countries to learn about earlier cultures.
We are living in a turbulent era and mankind is changing nature. My work documents changes in nature. Other artists will also have chosen to communicate the change and turmoil in our increasingly globalized world.
Do you have any events or exhibitions coming up? Where would one go to see more of your work? How can people support you and your artwork?
In 2019, I have a one-person show at the Cadogan Contemporary Gallery in London from April 25-May 10.  I'm also leading a class on landscape painting in Italy from May 27-June 2.
More generally, I am represented by the Jason McCoy Gallery in New York, the Cadogan Contemporary Gallery in London and the Nikola Rukaj Gallery in Toronto. In the Boston area, my work is in the collections of the Museum of Fine Arts, the de Cordova Museum in Lincoln, MA, the Boston Public Library, the Danforth Museum, in Framingham, MA, and the Fuller Museum of Art in Brockton. My work is also in the collections of the Berkeley Art Museum in Berkeley, CA, the US Embassy in Sarajevo and the Ballinglen Arts Foundation, Ballycastle, Ireland.
People can always see my work on my website, www.manolson.com.
Contact Info: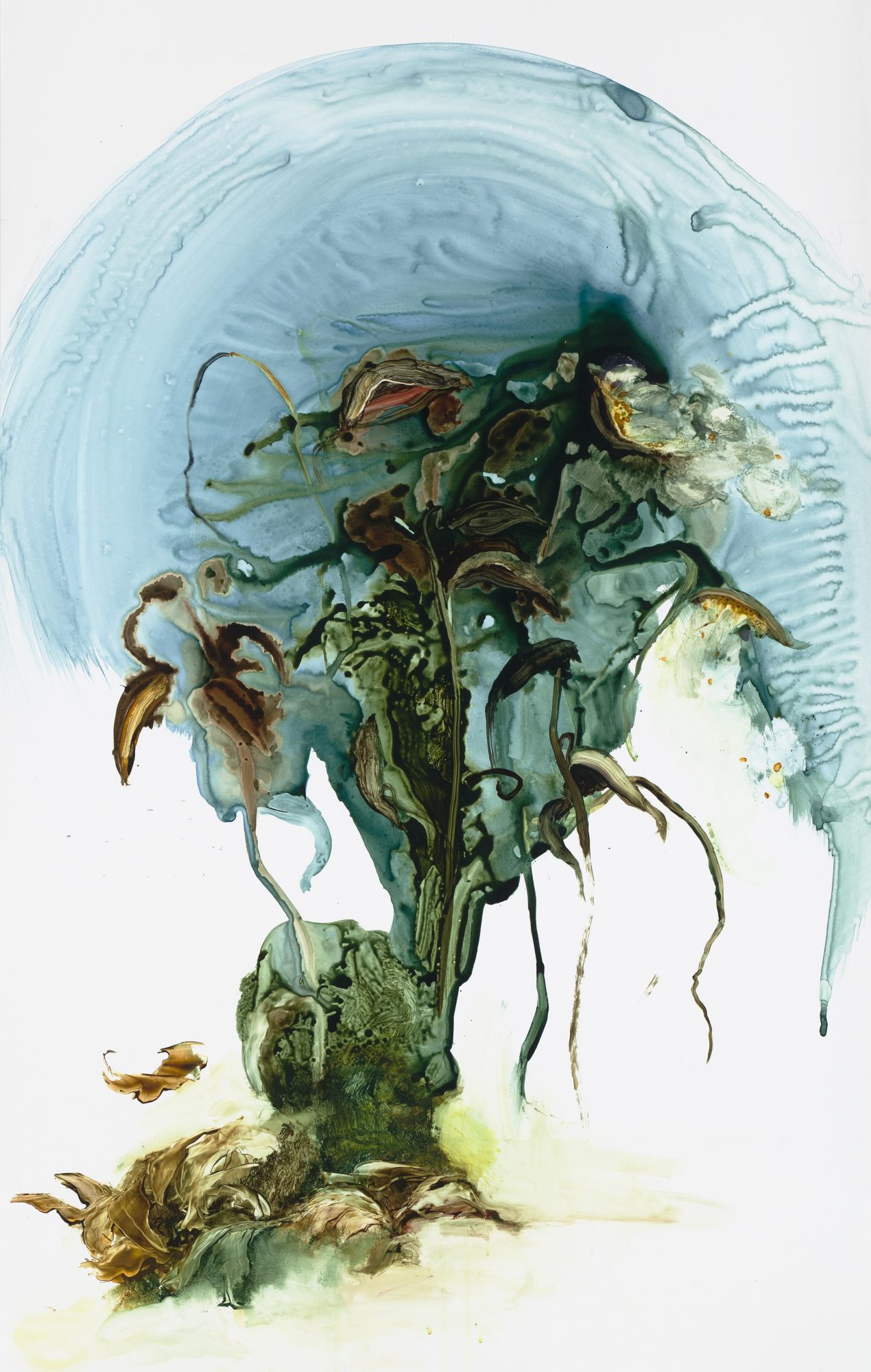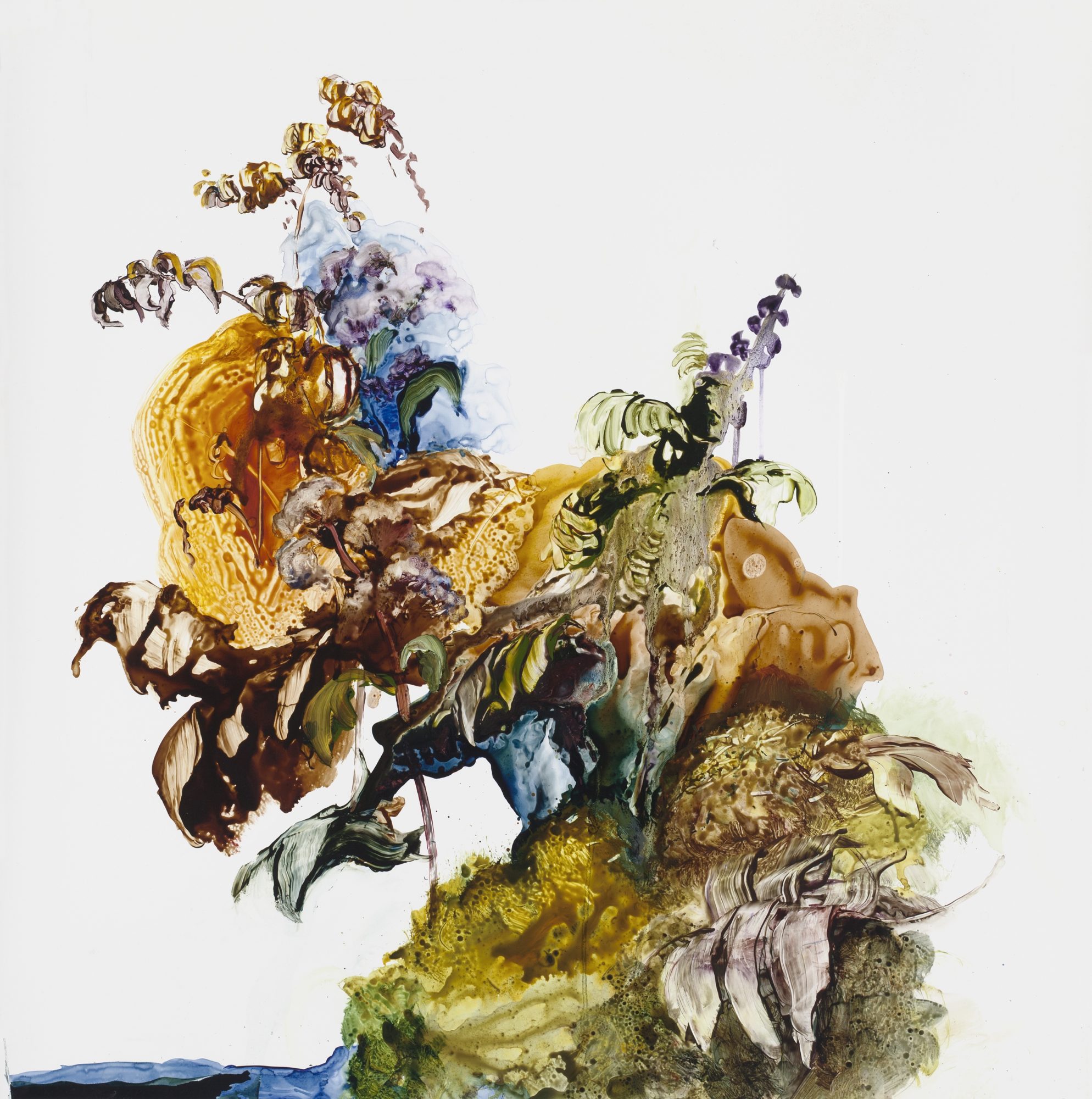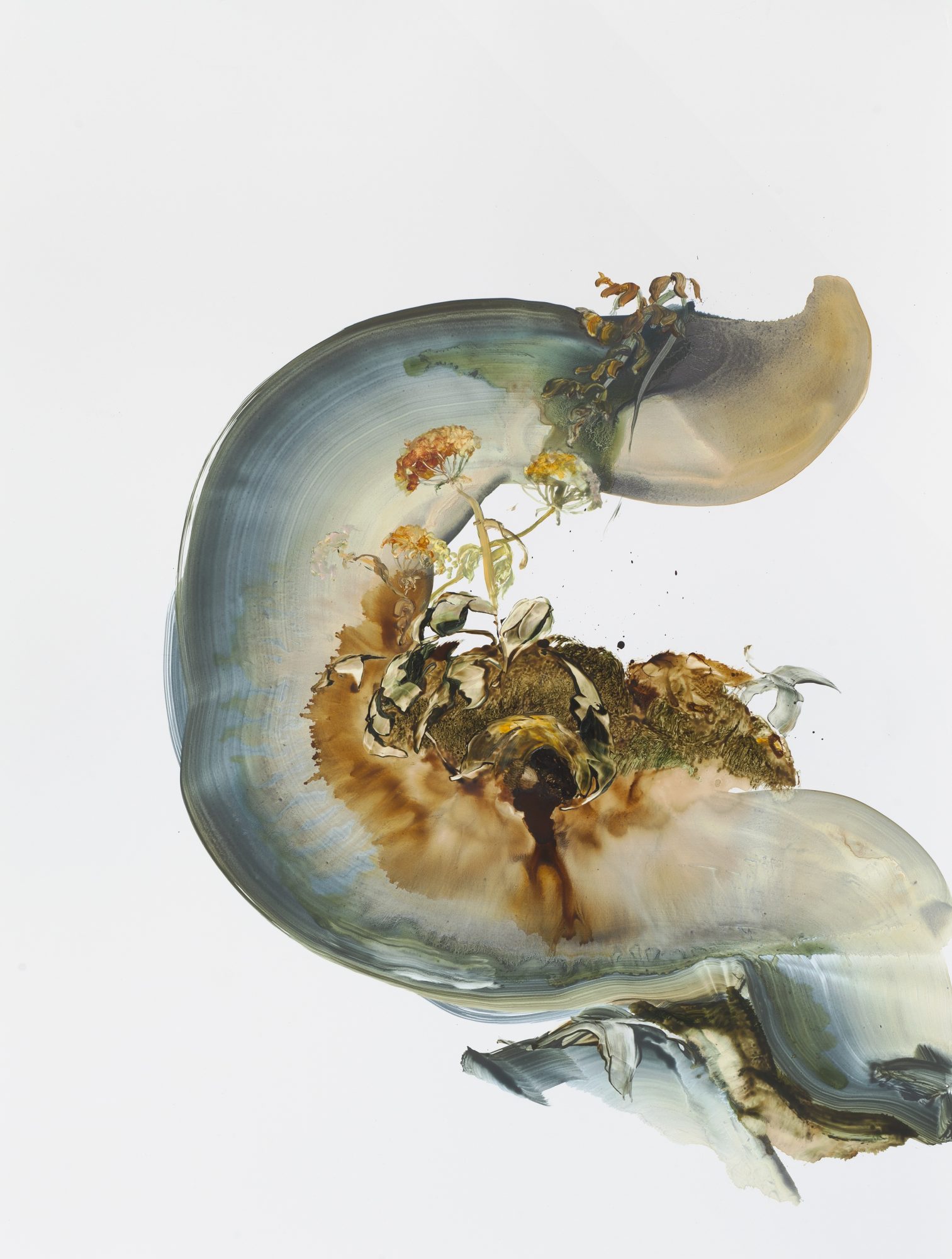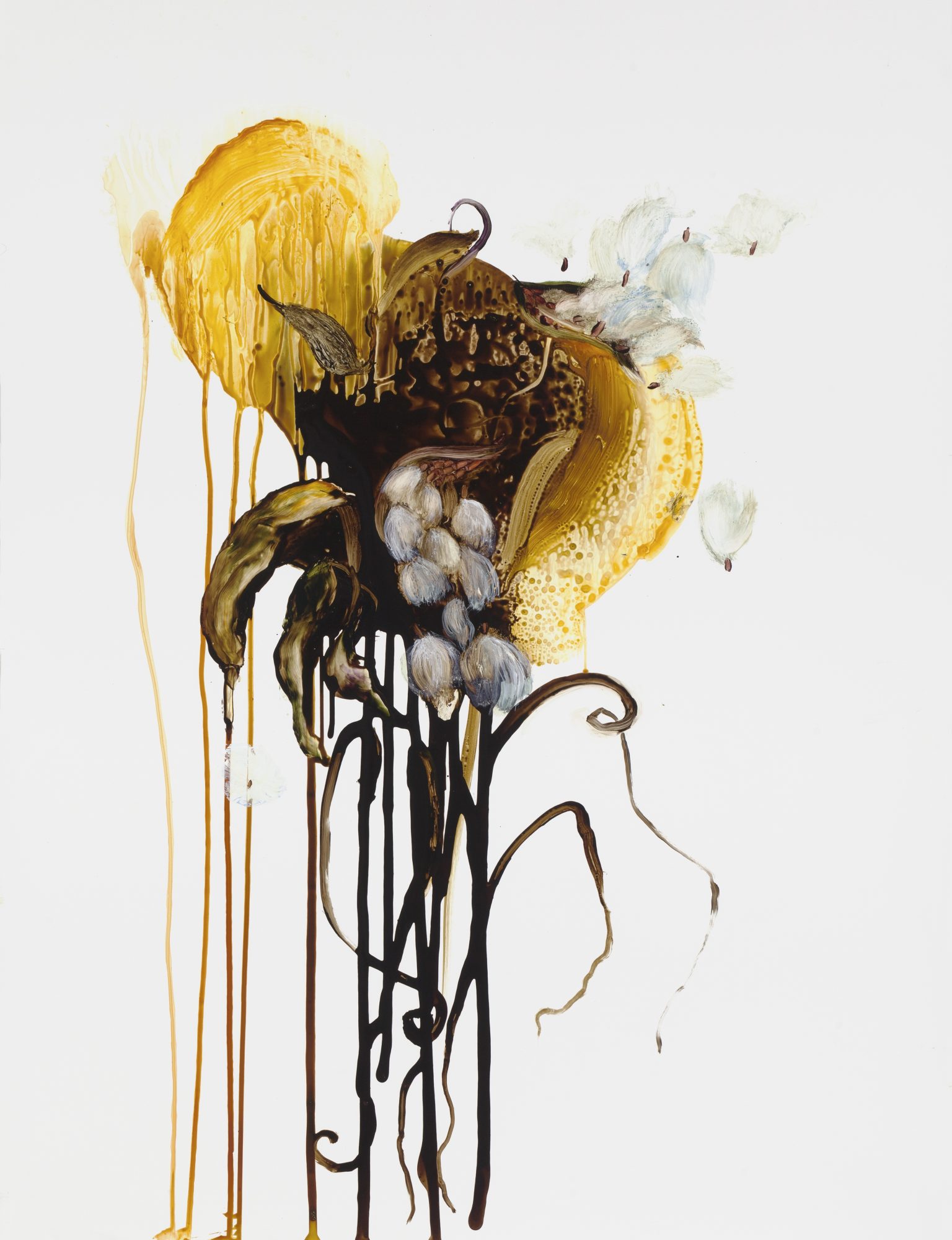 Image Credit:
Will Howcroft, 2018
Getting in touch: BostonVoyager is built on recommendations from the community; it's how we uncover hidden gems, so if you know someone who deserves recognition please let us know here.