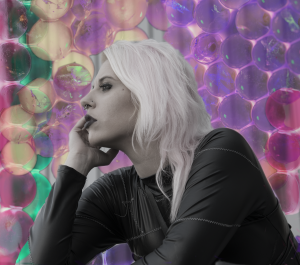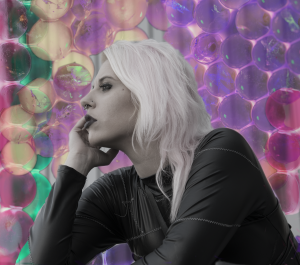 Today we'd like to introduce you to Anna Rock.
Anna, please kick things off for us by telling us about yourself and your journey so far.
Perpetually seduced by both science and art, I flit between the laboratory and my studio, intoxicated by curiosity and compelled to investigate. Since I was young, I loved learning through incessant questioning and delighted in making art from discarded objects around my house or my classmates' discarded papers. Born to a nurse and an engineer in the Boston Metrowest area in 1990, my artistic impulses were heavily primed by the omnipresence of internet-accessible computers and parcels of medical literature and tools. Channeling Leonardo da Vinci, I deepened my understanding of life through creating art of varied mediums– writing about people I didn't understand, photography, sculpting, drawing technical diagrams, "trashion" design, and programming wearable technology. As I endured and persisted through adolescence to adulthood, I considered everything I did "art" and created my reality as I saw fit.
Early into college, I adopted nocturnal study habits where I would go to the library to write all night and then sprint to bed before sunrise. Amongst the research stacks one evening, I had a simple realization which prompted my life course to change completely: the brain is source of all art. Captivated by how the blobs within our skulls produce such absurd, beautiful and tragic output, I binged on biology and cognitive science literature in a bibliophilic frenzy. With this epiphany, I declared that neuroscience and I were eloping to a research-intensive university; I traded my art supplies and pens for heavy textbooks and albino mice.
While my conversion to Science was dutiful and diligent, I became re-acquainted with my artistic rhythms during my senior thesis experiments. While meticulous in my scientific methods, I instinctively used the principles of design in my investigation of adolescent binge-drinking female mice when collecting and curating data. With murine vaginal secretions on glass slides magnified on the microscope, hours melted away as I imaged microscopic compositions of evaporated salt crystals surrounding leukocyte clusters. In awe of the biological complexity before me, I started finding artistic meaning in my science. I was mesmerized from that moment on and felt it was my mission to reveal the magnificence of cellular machinery, scientific processes, and biological phenomena to all.
Can you give our readers some background on your art?
The art I create is multifarious in medium, purpose, and serves to incite the viewer to question themselves, society, and the observable world around them. I hope inspire thought through revealing the beauty inherent to biology and science, exposing audiences to provocative themes or content, and demonstrating cultural contradictions that fascinate me. I attempt to allure the viewer to my perpetual feeling of "otherness" and absurdity using reflective, glowing, or visually appealing elements before they are made aware of what they are viewing. Some of my art is quite conventional and encompasses the expected and tangible, which includes fashion design (whimsical, dark, or technological), sculpture (trash, organic materials, silicone), painting (acrylic), collage, performance art, photography, and illustration. I often enjoy revitalizing found or discarded objects and making them into art, such as the traffic cone skirts seen in my September 2017 "Trashion Show" in Cambridge.
My Science art is thematically distinct in that each piece requires both remedial scientific literacy and lengthy explanation of my processes and methods to be understood. I create these pieces to show hidden things using expensive tools that they will never see, often made of lab waste (or discarded tissues). With my background in neuroscience, I think it is cleverly self-referential and amusing when I use brain tissue as an artistic medium to create the images initially conceived by my brain. My childlike wonder about the microscopic universes within our bodies is apparent in my creations; I want to share the awe I experience in the laboratory with everyone.
Do you think conditions are generally improving for artists? What more can cities and communities do to improve conditions for artists?
As society becomes increasingly divided and delirious, both artists and scientists are the societal antidote to cultural suffering, especially as they embody the niche of truth-revealing dissent. As I observe political profanity increasing, my art is correspondingly more provocative, frequent, and diverse in terms of medium. I have been advocating the truth with cynicism as both artist and scientist. I find myself dabbling in performance art involving torture or irritating but anticlimatic Twitter hashtags for the first time, and then protesting "alternate facts" related to our health or environment with hoards of lab coat wearing scientists.
Without intentionally orchestrating more time towards creating, I feel that omnipresent national and international tension I have learned to savor the cathartic value in art, as have many others. I truly appreciate the artistic study of objects or ideas to combat related stress and disappointment, especially if one's concentration is concurrent with reducing their news consumption. Plagued with #metoo sentiments, I decided to make odd (industrial, grotesque, funky zebra print, etc.) penises for 90 days using fabric, silicone, latex, plastic, and chalk casts. The flavor of my art and assertions of my science assertions have been absolutely perturbed, but perhaps it's for the better.
What's the best way for someone to check out your work and provide support?
My creations can be viewed on my Instagram @rockrockannarock or my website http://www.anna-rock.com/. Locally, my newest piece, "For Each of You, A Part of Me: n=64," can be seen at the Dorchester Art Project as part of the "Altarations: A Selection of Shrines" show. This shrine to my experiences in animal research, composed of biohazard bag flowers, dancing rat skeletons, violet-stained macaque brain slices, and convicting vials of my own blood, will be up until August 26, 2018. On September 8th, "Nuclear Transfer," will be displayed as part of "Infinite Potentials", the international exhibition, exhibition hosted by SciArt Center and the Cambridge Stem Cell Institute; the opening is on October 20th. The photograph, which depicts my bioluminescent, genetically modified fantasy of how I wish to use CRISPR as an artistic medium, will be shown at the Hall of Science in New York City until January 12, 2019.
Contact Info:
Address: Section 17 Project for the Arts
Roxbury, MA 02119
Website: http://www.anna-rock.com
Email: a.rock65@gmail.com
Instagram: rockrockannarock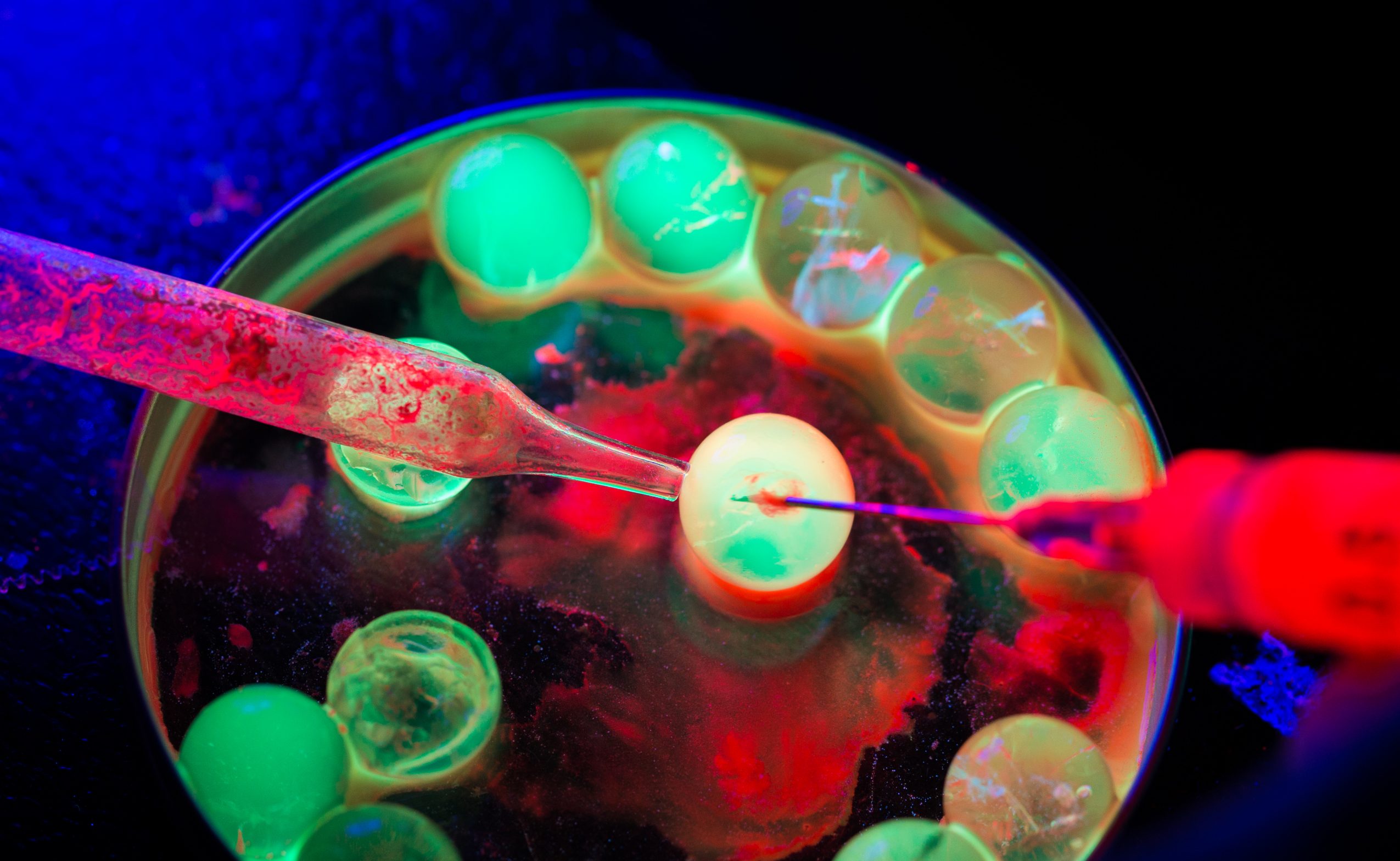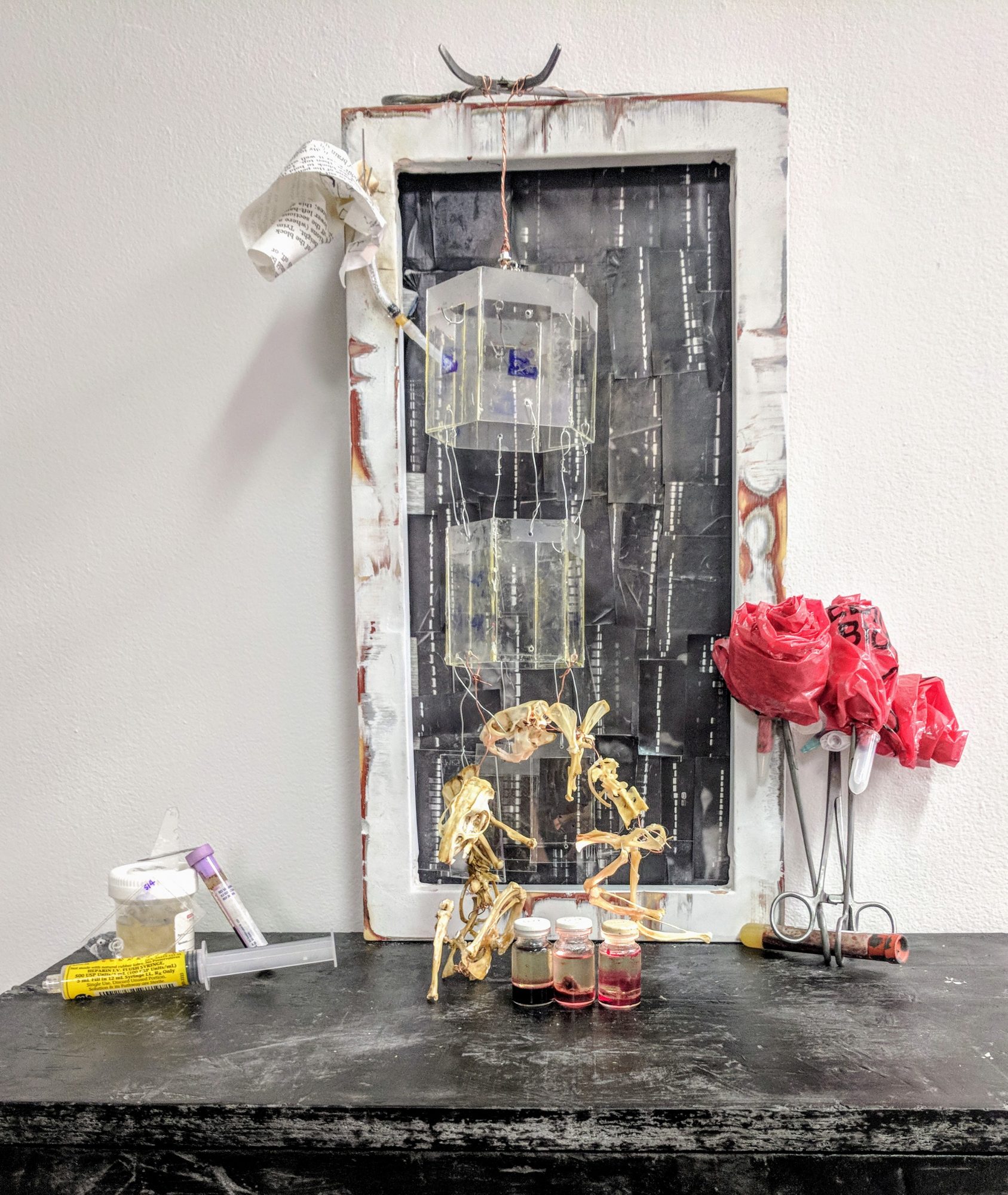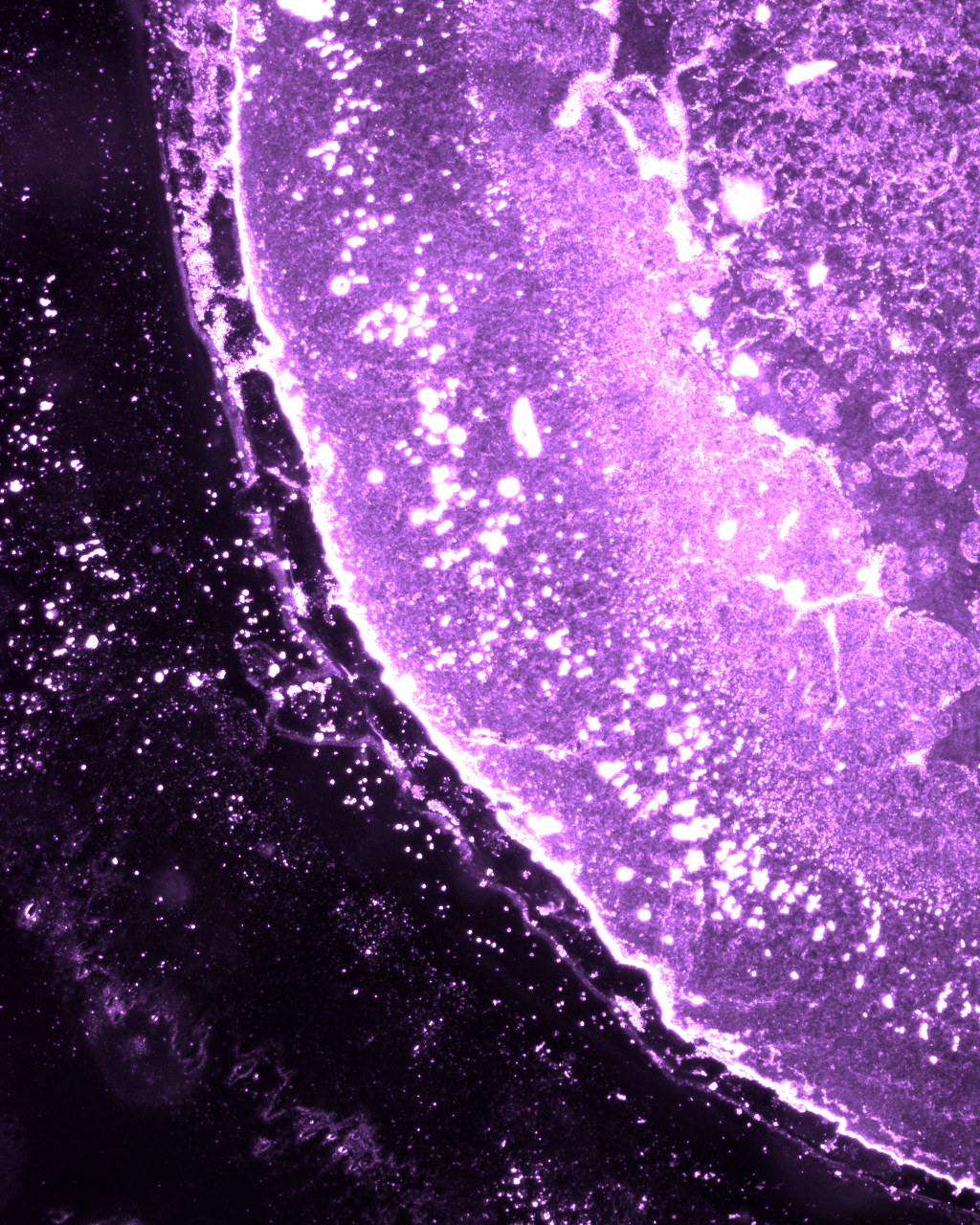 Getting in touch: BostonVoyager is built on recommendations from the community; it's how we uncover hidden gems, so if you know someone who deserves recognition please let us know here.