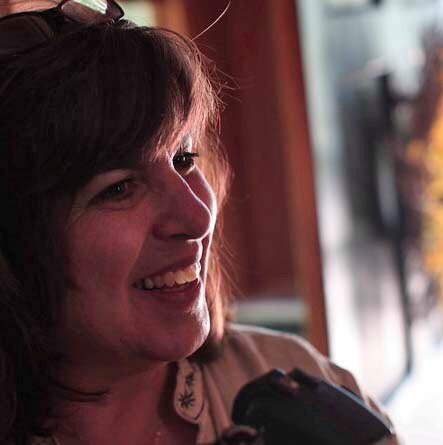 Today we'd like to introduce you to Adrienne Kernan LaVallée.
Adrienne Kernan, please kick things off for us by telling us about yourself and your journey so far.
A child's attitude toward everything is an artist's attitude.
-Willa Cather
Early in my life, I had little doubt about my future as a painter. By the time I was ten, painting in oils was second nature. My father, grandmother and grandfather painted.
Throughout my childhood, my family made regular visits to the Sterling and Francine Clark Art Institute in Williamstown and every summer, we visited either the coast of Maine or Rockport, MA. I especially enjoyed Bearskin Neck and the myriad of artists' studios. I learned about "impasto" there.
Visiting the coast made an indelible mark on me, I began to long for the sea. However, my early life was far from the Atlantic, I was a Berkshires child, very familiar with and influenced by the illustrations of Norman Rockwell, the monumental sculptures of Daniel Chester French, and the wonderful collection of American art held by the Berkshire Museum, most of which is being deaccessioned today.
In 1975, I was graduated from a University of Massachusetts, Dartmouth, then known as Southeastern Massachusetts, "SMU". The painting major was intensive and included studies in the humanities and science. We were offered a solid foundation in studio, art history and theory, upon which we could develop our work for the rest of our lives.
The professor who was most influential in my undergrad years was painter Edward Togneri, a Roosevelt "New Deal" artist as well as a Second World War veteran. "Tog" showed me the way to focus my attention. He (and others) guided me as I developed and embraced my own aesthetic language. Later, when I, too, became a teacher, I taught by his example.
From 1975 to 1977, I was a graduate student at the Maryland Institute College of Art. I arrived in Baltimore equipped with Clement Greenberg's theory of "medium specificity" and a portfolio of non-objective abstract oil paintings developed over the final two years at SMU. The paintings were as much about paint as they were about the color, flat shapes, and so forth. I had abandoned subject matter in favor of pattern.
I worked closely with Edward Dugmore, an Abstract Expressionist painter and protégé of Clifford Still. It was an exciting time, Ed won an NEA Fellowship in 1976 and I was his teaching assistant during the 1976-77 academic year.
MICA grad schools had a Visiting Artists Program which attracted many well-known, NYC based painters, sculptors, and performance artists. Miriam Schapiro, who in the 1970s made colorful large-scale fabric collages, was instrumental in my push toward creating more pattern in my work. She was one visiting artist among many.
Sculptor and assemblage artist Salvatore Scarpitta, a long-time member of the Castelli Gallery stable (NYC) who also exhibited at the Venice Biennale numerous times, taught me about creating a complex, layered surface, he called it the painting's "skin".
In 1978, I returned to New England and showed my colorful large-scale oil paintings at the Laughlin. Winkler Gallery on A Street in the Fort Point Channel area of Boston. I was involved with the Women's Caucus for Art in Boston and am a co-founder of the NH Chapter which was incorporated in the 1980s. My work has been in well over one hundred group exhibitions. Venues for solo shows include Connecticut College, Clark University, Worcester Polytechnic Institute, Colby-Sawyer College and my most recent in Wells, ME at The Whitney Galleries which sadly closed its doors last year. I am fortunate to have been the recipient of two NH State Council on the Arts Fellowships and have received a number of awards for my paintings, drawings and monotypes including a long-ago NH State Biennial first prize, my work was selected by Boston gallerist Barbara Krakow.
I have worn several professional hats, painter was always primary. For ten years I was the Assistant Director at the Chapel Art Center, Saint Anselm College in Manchester, NH and I taught in the art department for over twenty years.
Can you give our readers some background on your art?
My non-objective focus remained with me for many years but over time, all artists are influenced by something outside of themselves. Gradually I shifted gears and created work that embraced pictorial perspective. Inspiration for painting came from tangible sources and I explored the use of symbolism while alluding to sexuality, history and politics. My methods remained the same, I added paint then subtracted some and then added more. I made surfaces that echoed Sal's interest, "skin", and I continued to use strong color.
In 1995, my inspiration changed, BOOM! I was accepted into a month-long artist's residency program in Jackson Hole Wyoming. A fully equipped log cabin and separate studio were mine, I just had to get there. Although I was not a stranger to the American West, this time, I was so taken with the landscape that I wanted to paint it. I have been painting the landscape ever since and on rare occasions I explore my interest in abstraction. For the past 10 years my subject and inspiration has been coastal Maine.
In your view, what is the biggest issue artists have to deal with?
Artists feel. The climate, pollution, politics, #metoo, school shootings…we feel the pain deeply but, while there are artists who should and will react via their art, many will not and that is fine. We are artists but intellectually and emotionally, we are driven by a multitude of stimuli.
In the past, my work was greatly affected by politics and culture, now it is not. However, I am and that changes how I look at things. Several of my landscapes include human made detritus washed ashore and forever sullying the landscape. Sometimes the additions are obvious.
Addition:
1986-2010 ~ For the final twenty-five years of my father's life he was an exhibiting artist.
1990~ I was able to see Salvatore Scarpitta 's work in Venice.
1998-2011 ~ Most summers were spent living in Coastal Maine.
2011-present ~ I live and work within a bird's mile of the Atlantic. I paint.
What's the best way for someone to check out your work and provide support?
You can see a large selection of my paintings in an annual group pop-up show, "Artists by The Sea", held in Biddeford Pool, Maine at the community center, August 3-5, 2018.
Currently, I show and sell my work from the studio and through my on-line Etsy shop, MyMainePaintings. I am interested in gallery representation in Maine and exhibition opportunities throughout New England.
Contact Info: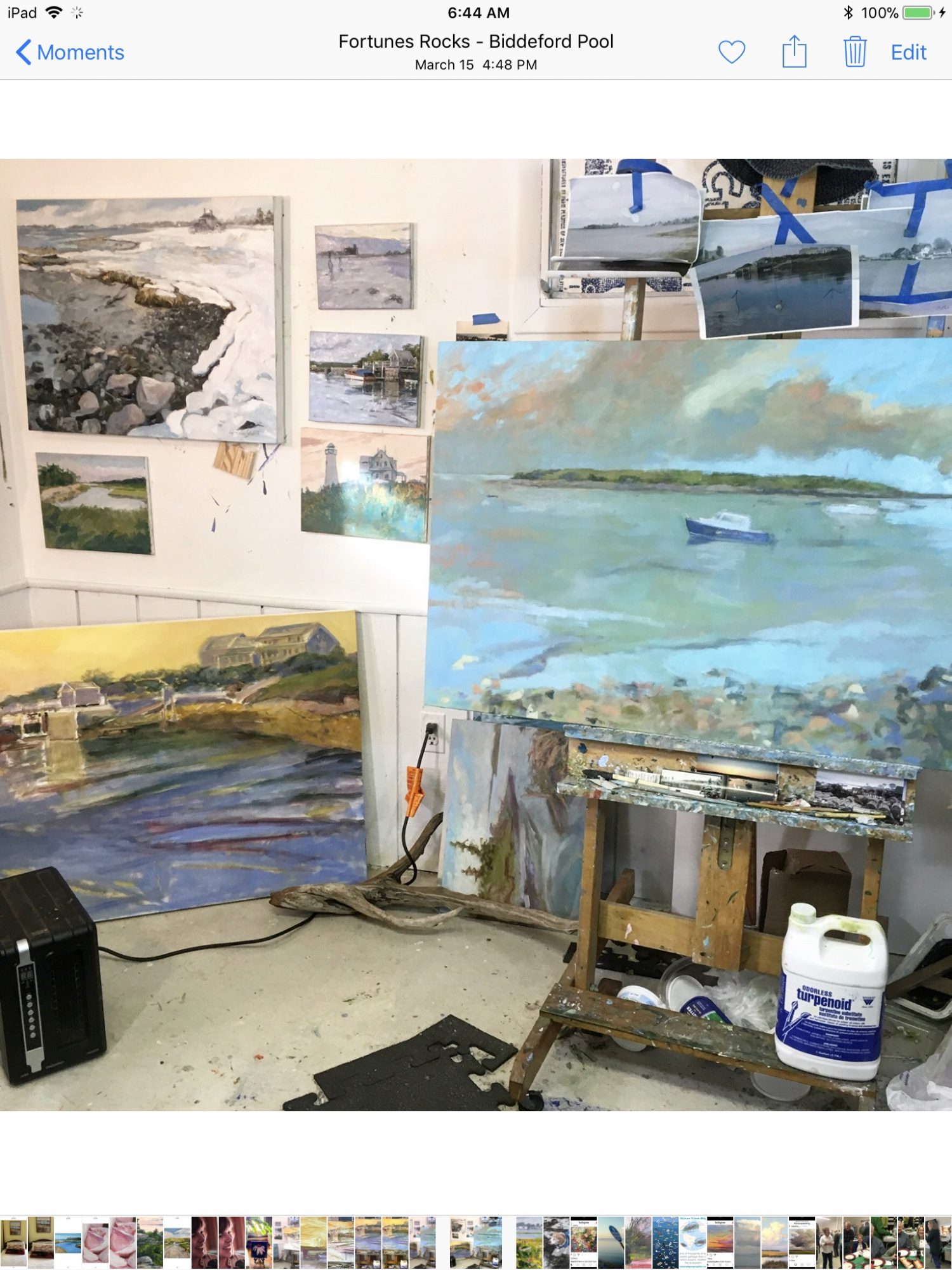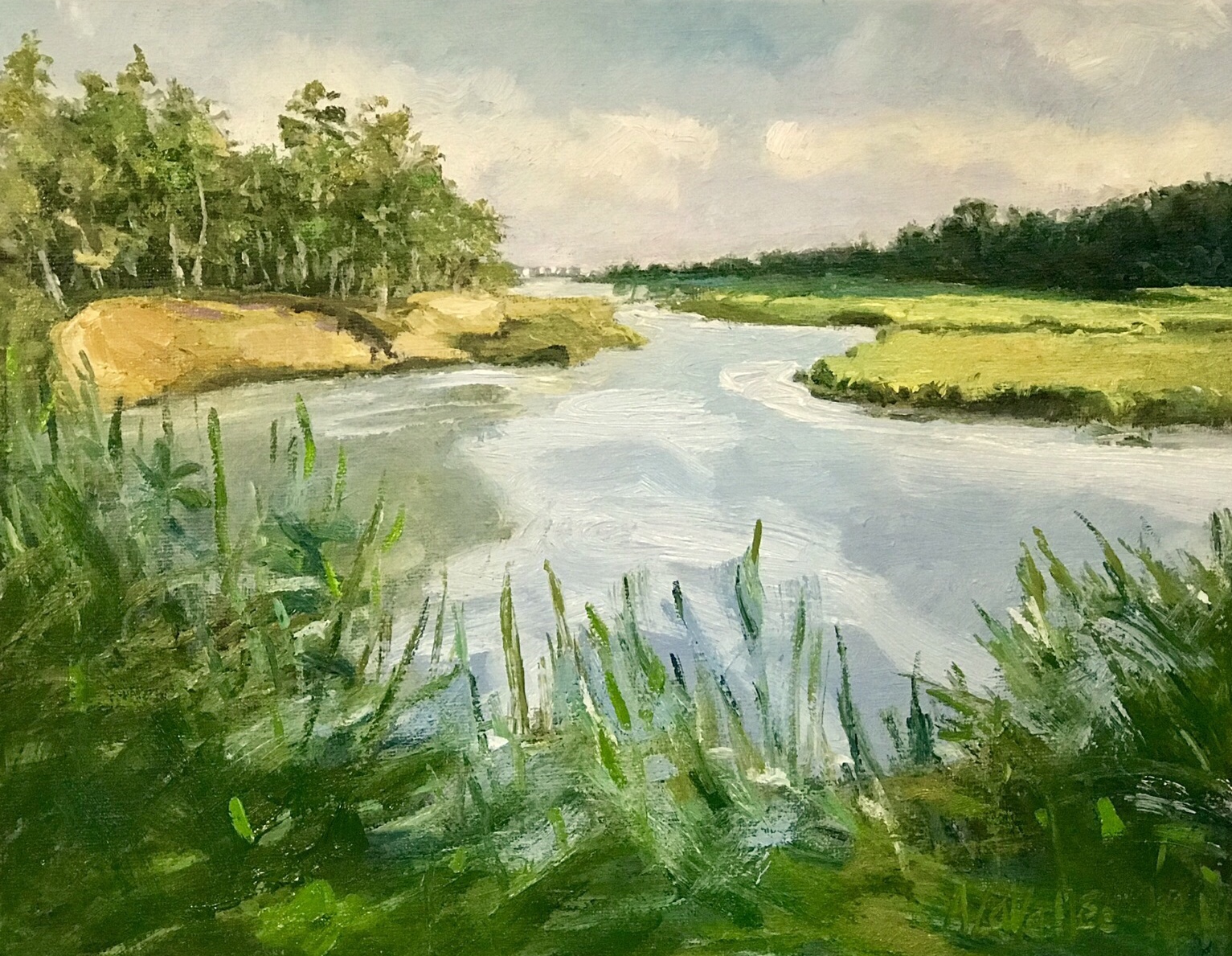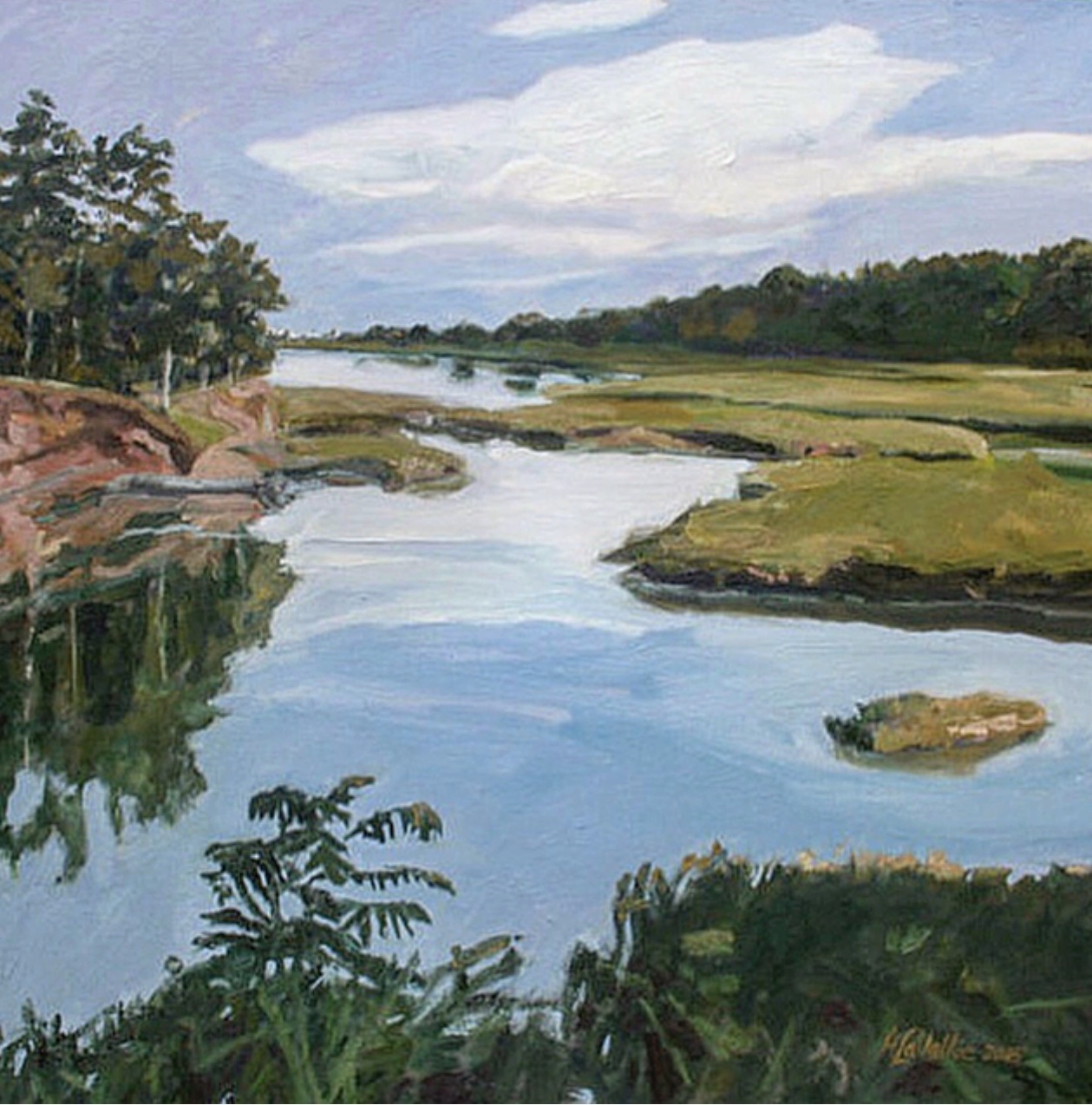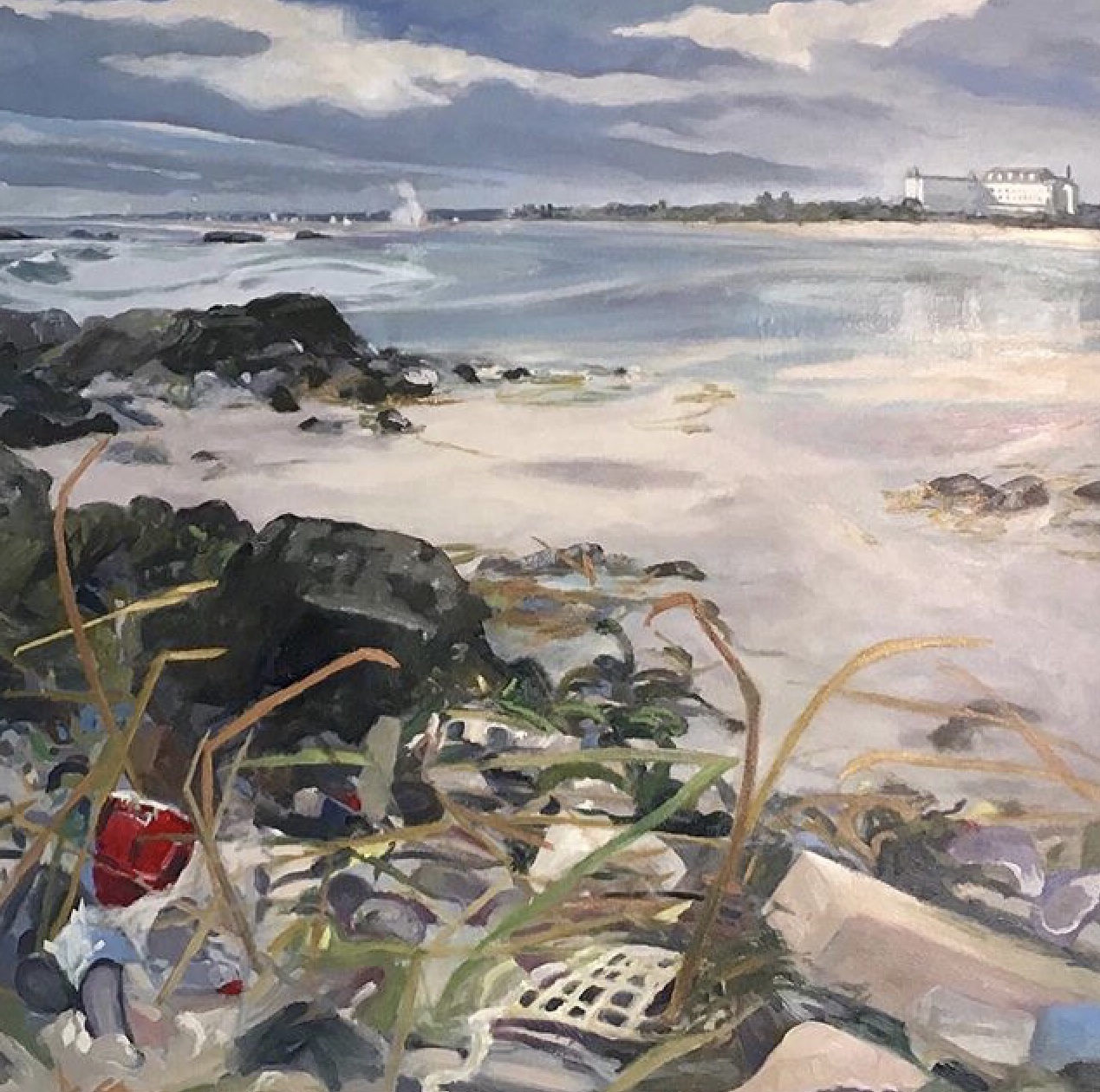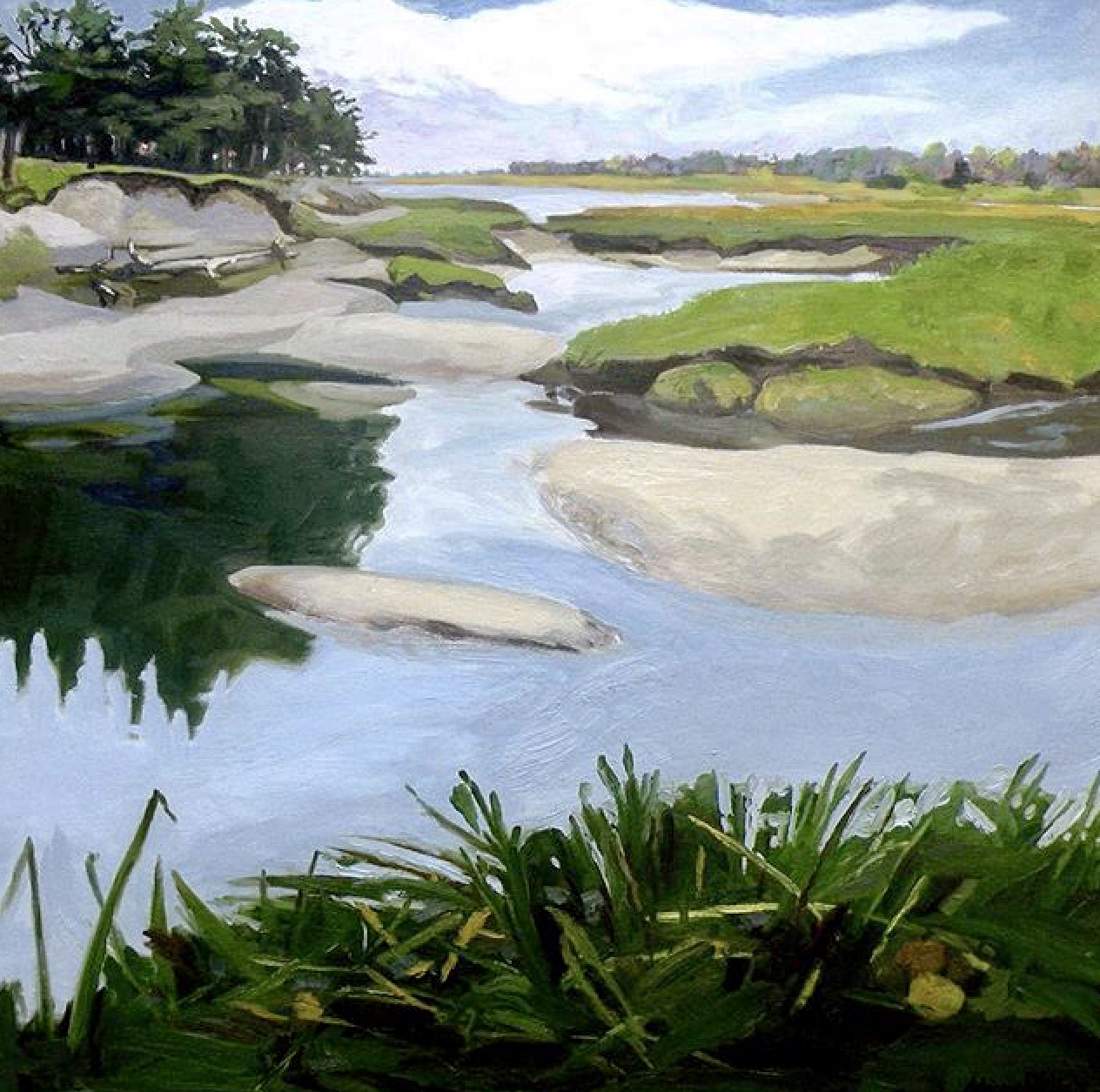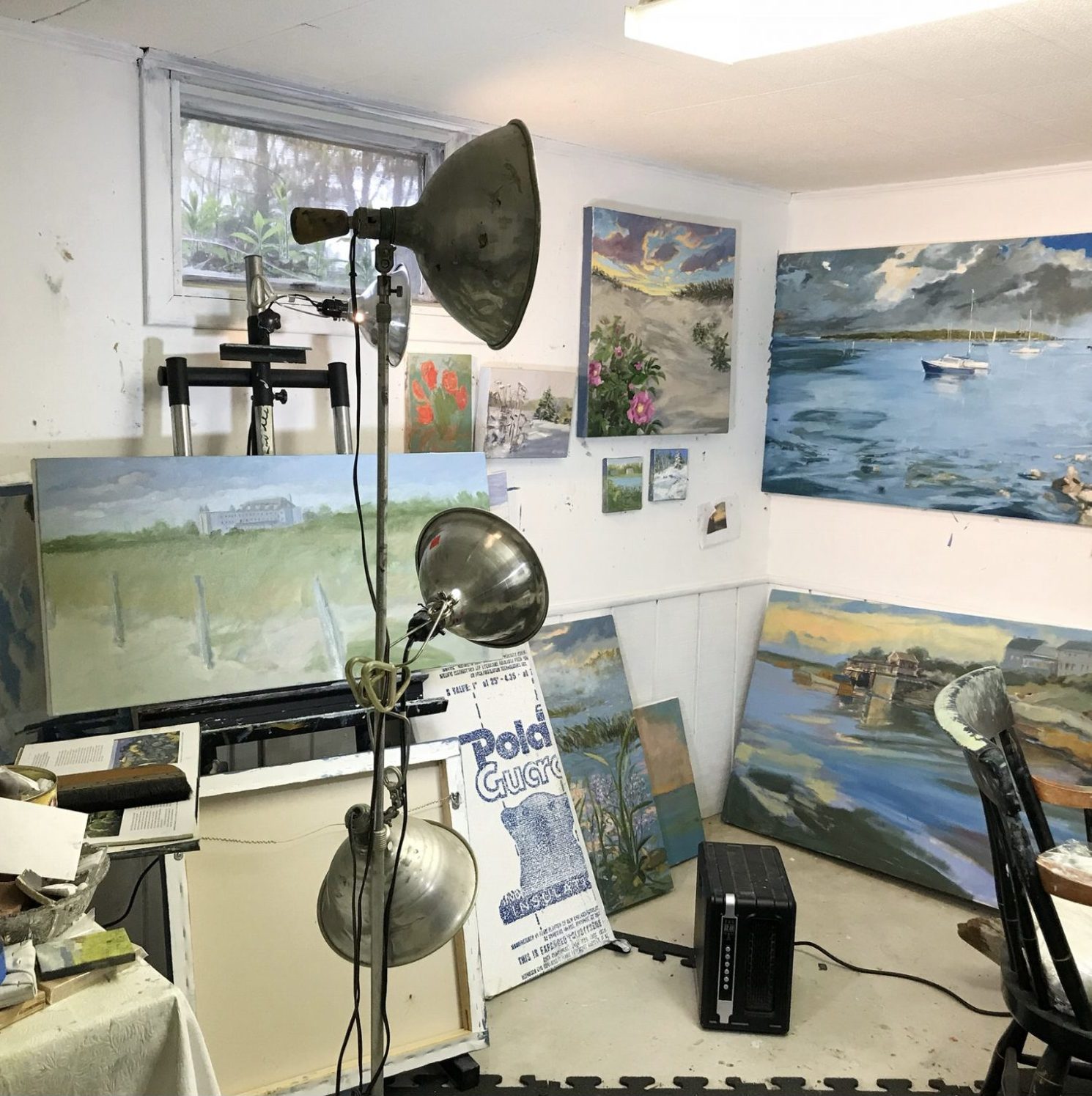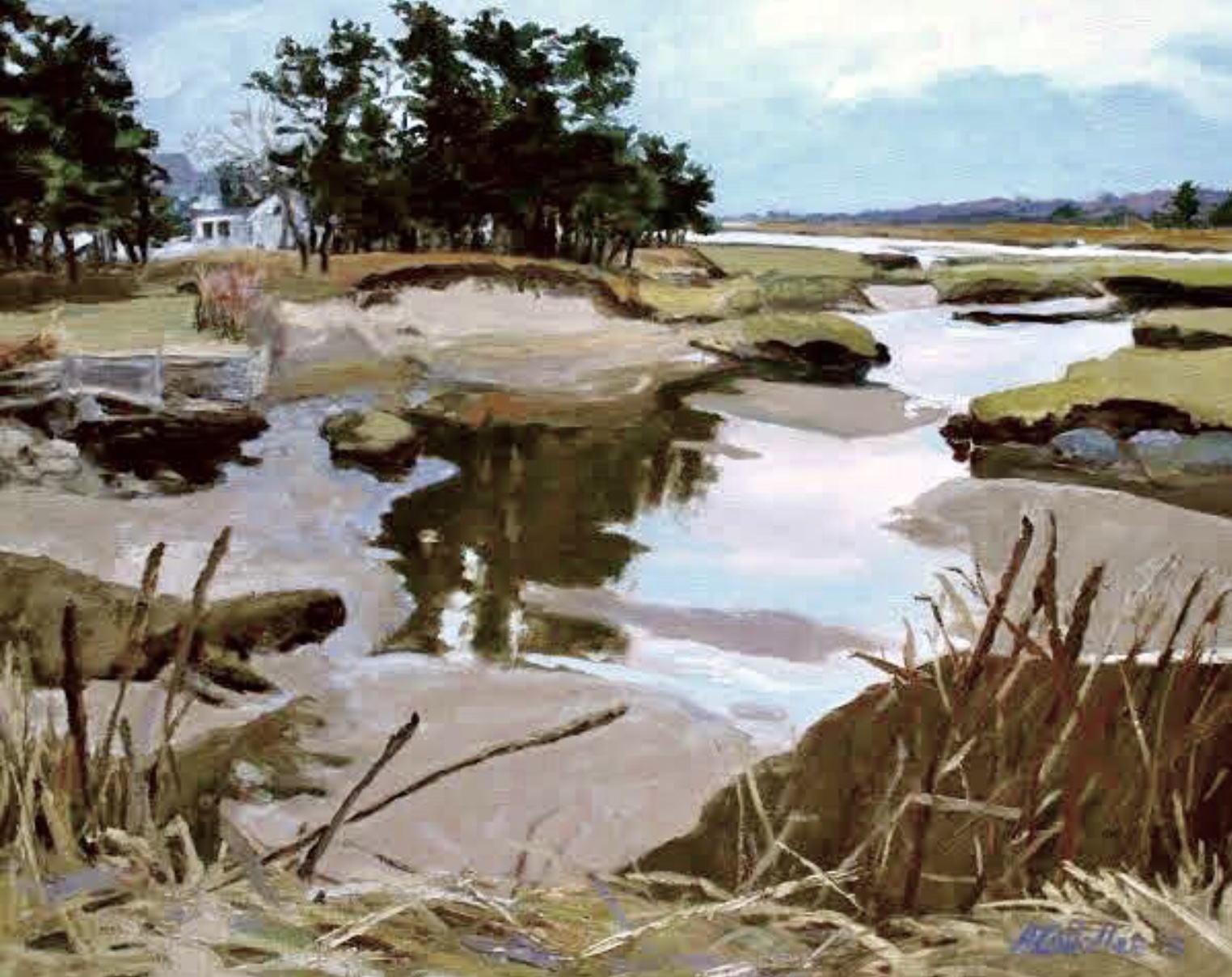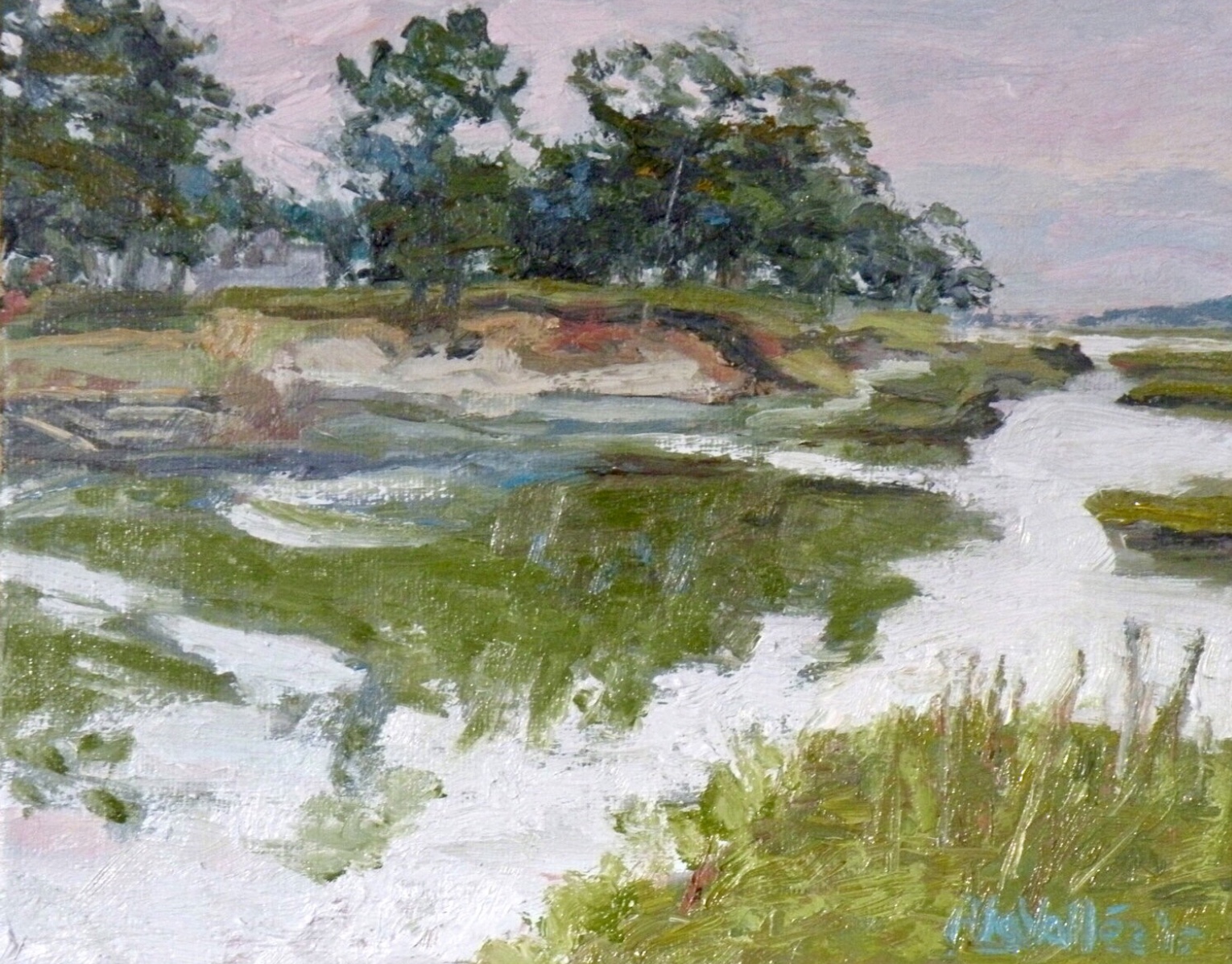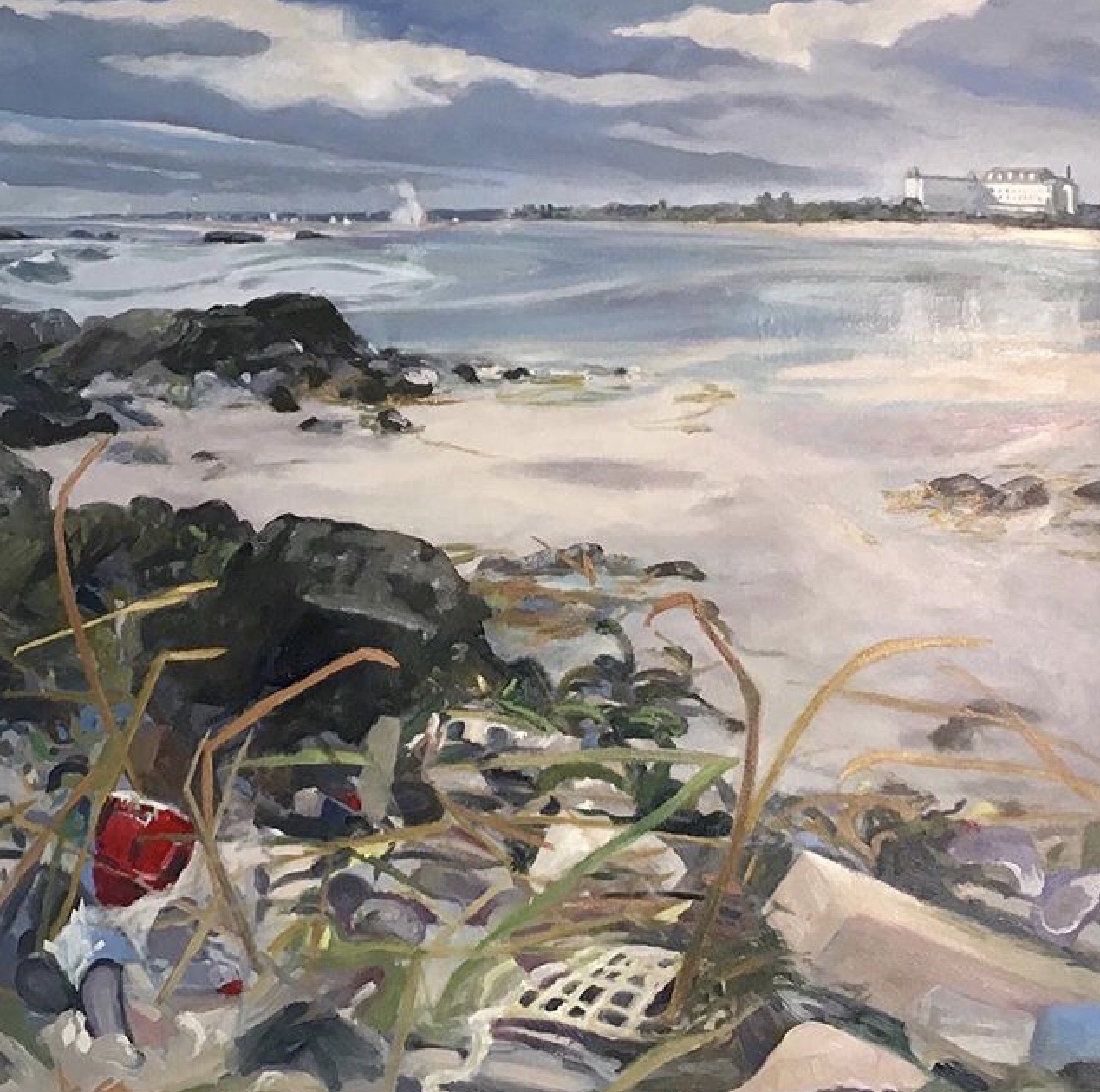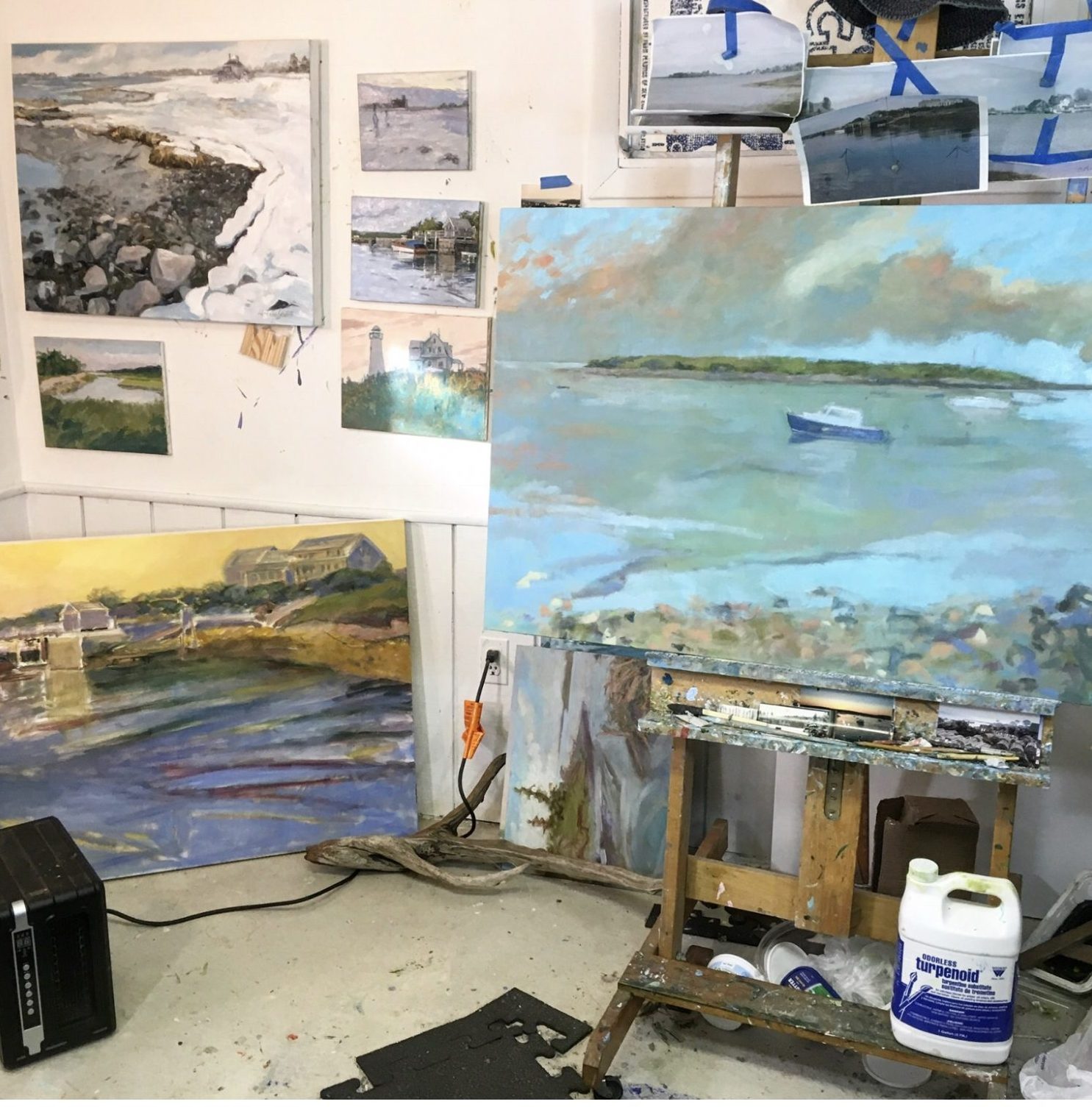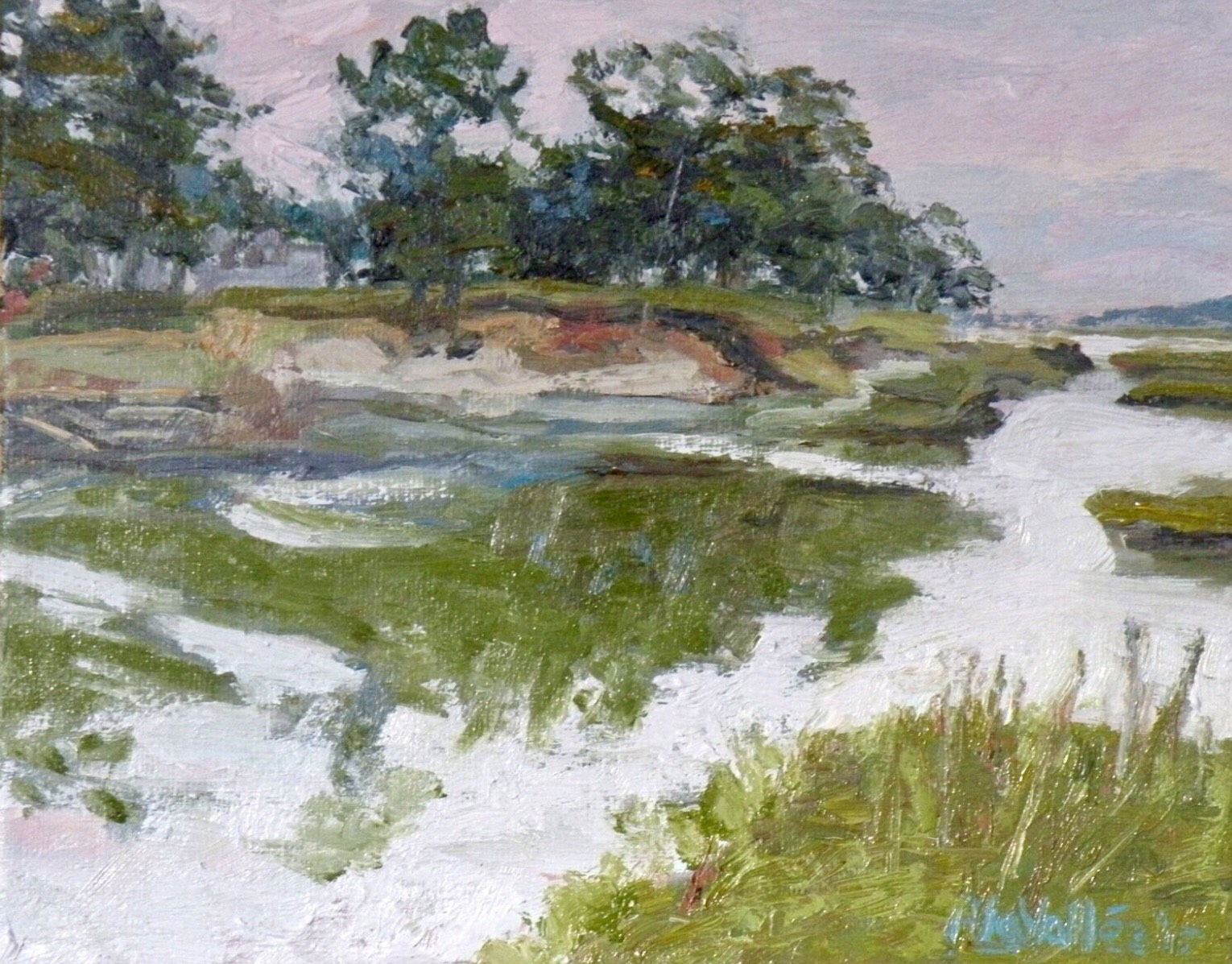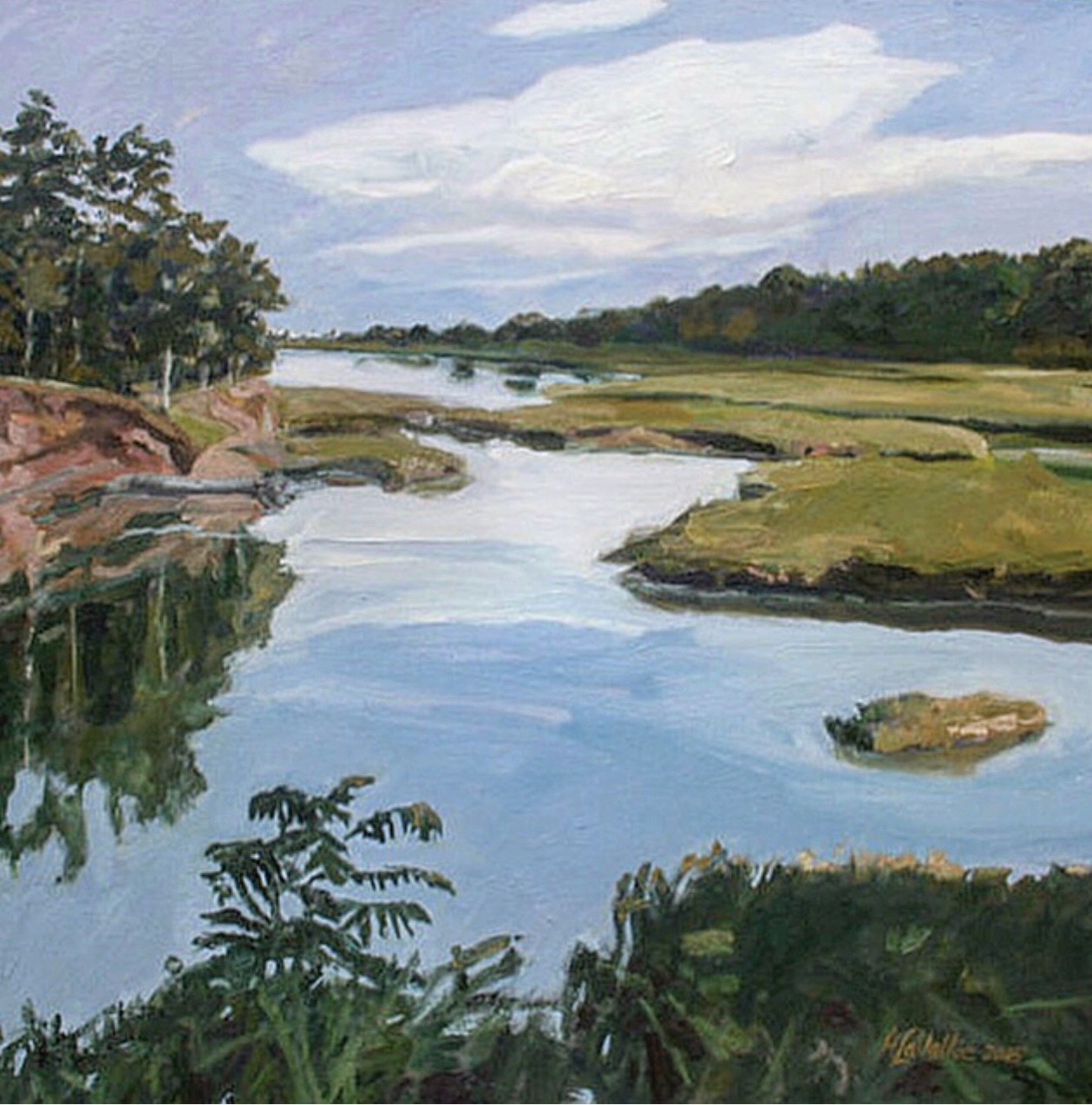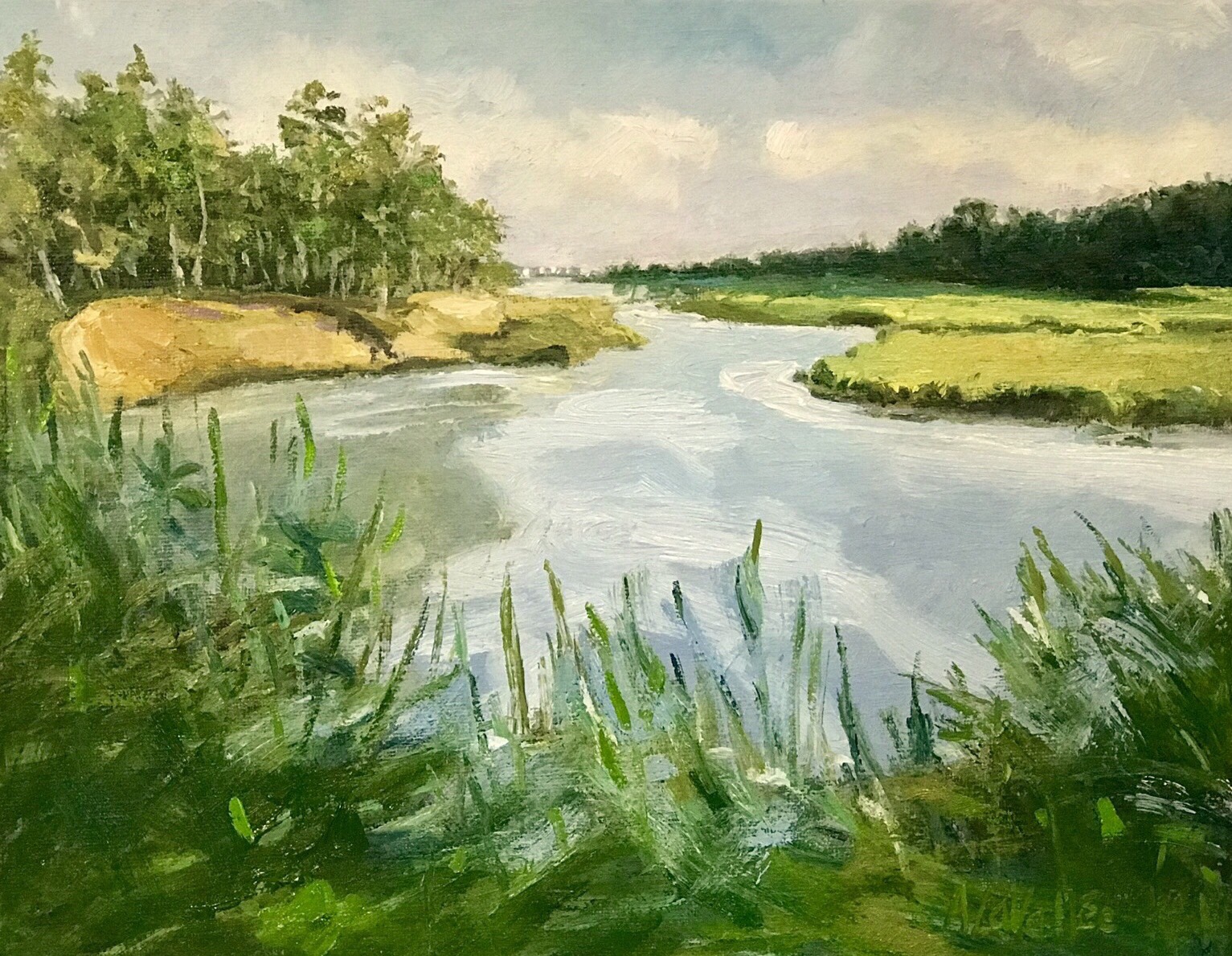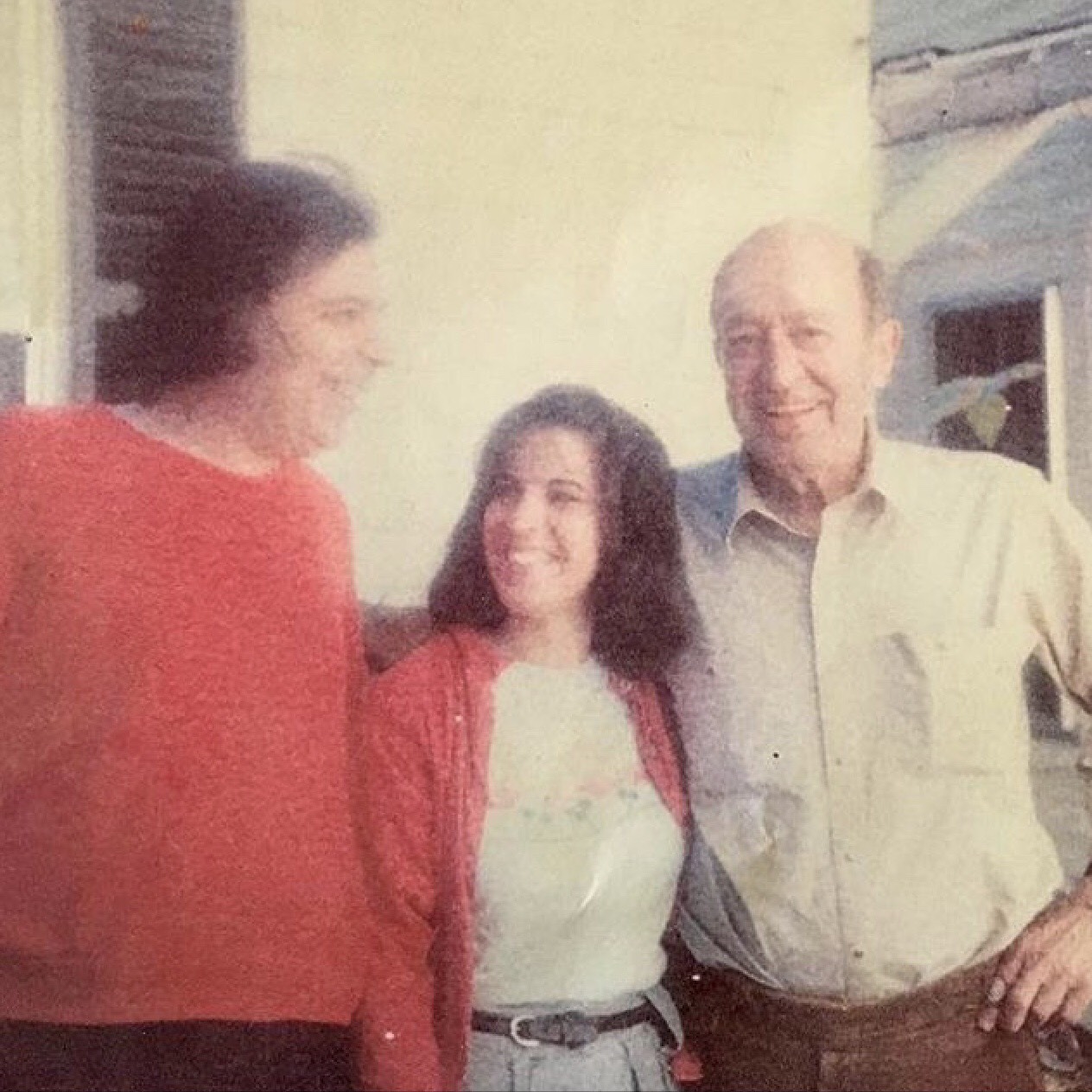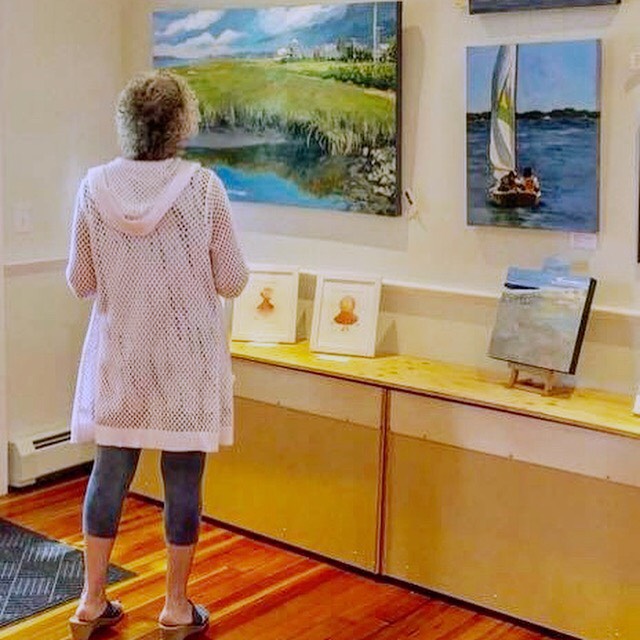 Image Credit:
Adrienne Kernan LaVallee
Getting in touch: BostonVoyager is built on recommendations from the community; it's how we uncover hidden gems, so if you know someone who deserves recognition please let us know here.